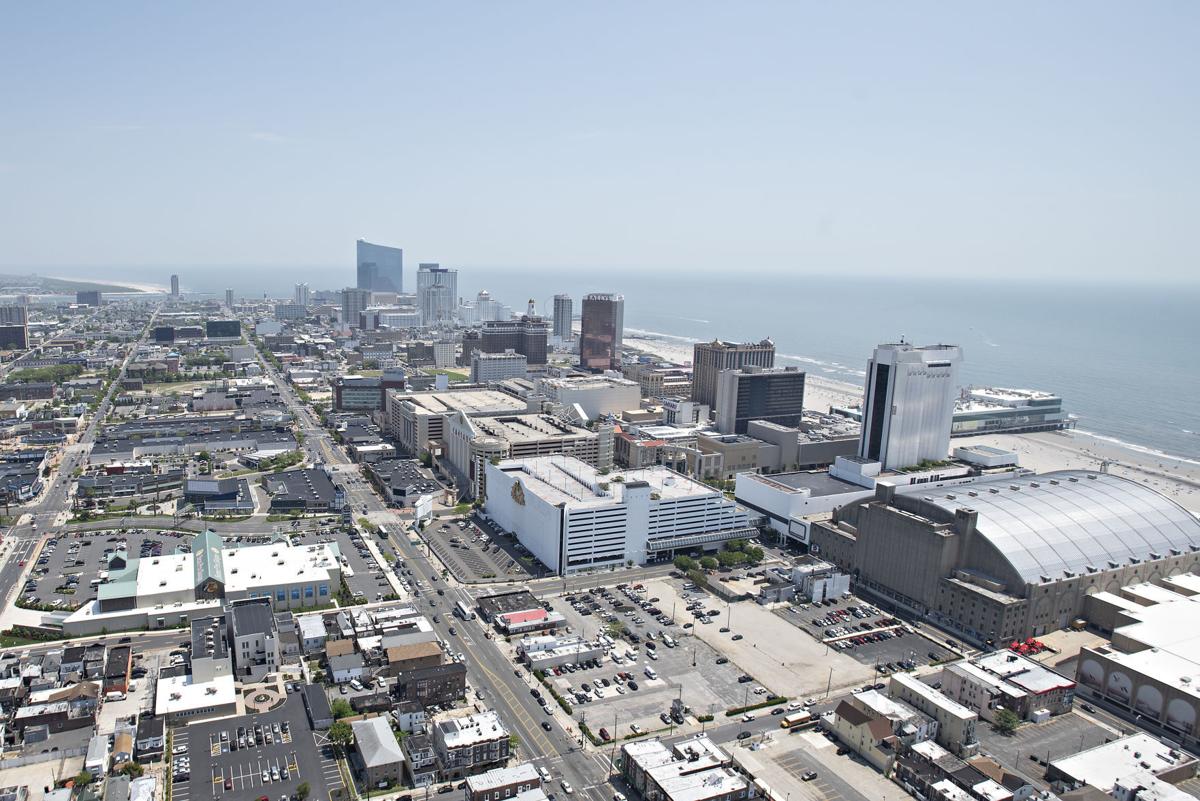 ATLANTIC CITY — The results of Monday's third-quarter casino profit reports were not nearly as dismal as the three months prior, but the ongoing impact from restrictions related to the novel coronavirus was evident.
Atlantic City's nine casinos collectively reported more than $150.5 million in gross operating profits for the third quarter of 2020, according to data from the state Division of Gaming Enforcement. That figure represents a 37.2% decline from the same period last year, when the casinos reported nearly $240 million in gross operating profits, a widely accepted measure of profitability for the industry.
"The data released today confirms what many have already suspected. The current public health crisis has both suppressed consumer demand for brick & mortar casino gaming and related amenities, and increased the costs of operating these services," said Jane Bokunewicz, coordinator of the Lloyd D. Levenson Institute of Gaming, Hospitality and Tourism at Stockton University. "This is a devastating equation for casino operators and their employees as evidenced by the 37% drop in gross operating profit for the quarter."
Atlantic City's casinos were ordered to shut down on March 16 to mitigate the spread of COVID-19 and remained closed for nearly the entire second quarter, resulting in more than $112 million in operating losses for the three-month period.
Upon reopening, the casinos were capped at 25% capacity while indoor dining and beverage service on the gaming floor did not resume until early September. Casinos are also limited in hosting large-scale live events, such as concerts, conventions or trade shows.
"Reopening with prudent restrictions on capacity, limited amenities and entertainment hindered earnings, but allowed for responsible management of the casino hotels, minimizing risk and building a foundation for a successful recovery," Casino Control Commission Chairman James Plousis said in a prepared statement Monday.
The nearly four-month shutdown of the casinos has taken its toll on the industry.
Year-to-date, the city's casinos have reported a total gross operating profit of slightly more than $68 million, a decline of nearly 86% from the same nine-month period in 2019. Bally's Atlantic City, Borgata Hotel Casino & Spa (which elected to not reopen until late-July), Hard Rock Hotel & Casino Atlantic City and Resorts Casino Hotel have all reported operating losses, year-to-date, in 2020.
Plousis noted that many of the casinos also made unplanned investments and purchases this year, such as the installation of air quality systems, extending medical benefits for employees who were laid off or furloughed because of the business restrictions, and buying personal protective equipment for workers and guests.
The added expenses to protect guests and workers seem to be paying off, just not for the operators' bottom line. From reopening in July through the end of October, there were 251 total positive cases of COVID-19 among casino workers across all nine properties, according to state data.
"By maintaining high standards in safety precautions and abiding by state-imposed restrictions on total capacity and food & beverage operations, casino operators have fulfilled their promise to the community to keep the rate of infection on their premises to a minimum," Bokunewicz said. "This has come at a cost to their ability to operate profitably, and a slow return to work for some casino employees."
Contact: 609-272-7222
Twitter @ACPressDanzis