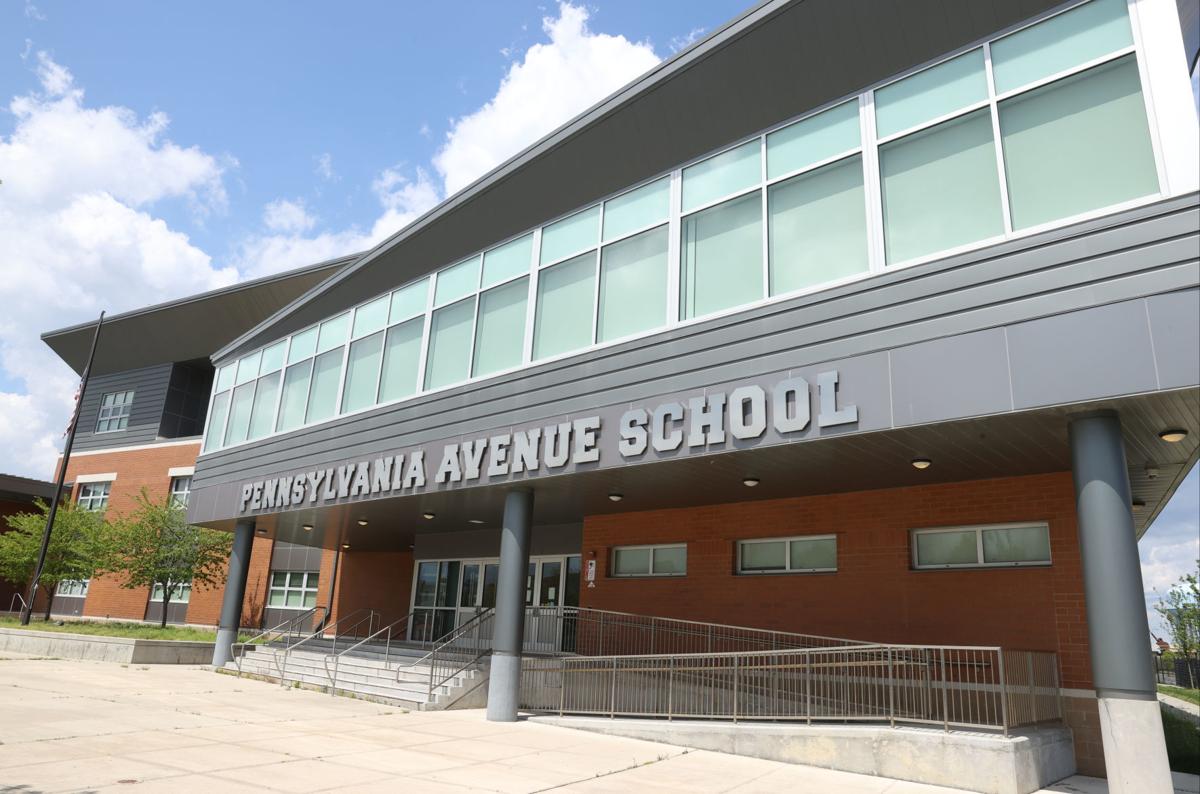 ATLANTIC CITY — Board of Education member John Devlin said Wednesday the board has received a grand jury subpoena from the official corruption unit of the State Police regarding the child pornography case involving substitute teacher Kayan Frazier.
In an interview following his appearance on the Harry Hurley radio show, in which he first discussed the subpoena, Devlin said board members were informed of it at the board's Tuesday night meeting.
That was more than a month after the subpoena was received by the district, Devlin said.
"The superintendent (Barry Caldwell) said they are asking for Kayan Frazier records," Devlin said. "This happened a month ago. Why didn't you (Caldwell) tell us? There is no transparency, no communication."
Frazier, 28, of Somers Point, is scheduled to be sentenced Tuesday in federal court after pleading guilty in February to one count of child exploitation involving sexual abuse and child pornography. Frazier admitted to abusing a boy he met at the Pennsylvania Avenue School in Atlantic City. The boy's mother has sued the district and various individuals on the boy's behalf.
A former Atlantic City substitute teacher and state Department of Children and Families case…
Board President Shay Steele said Devlin had made public something that was discussed in executive session, and called his actions unethical and unprofessional.
"I'm not going to confirm nor deny, I can say there was a little hyperbolic tone from Mr. Devlin regarding the information requested from us," Steele said. "All I can say is that myself and other board members didn't feel any type of concern. Not one bit."
Superintendent Barry Caldwell said the board has hired a law firm to investigate the district's hiring and firing of Frazier.
"There has been no wrongdoing by the Atlantic City School District with respect to the Kayan Frazier matter," Caldwell said. "It's disappointing when board members go out and disparage the school district in that way."
Frazier is a cousin of Mayor Marty Small Sr.'s wife, La'Quetta Small, who was the principal of the Pennsylvania Avenue School when Frazier was a substitute teacher there.
ATLANTIC CITY — One month after it voted to suspend a monthslong, $25,000 superintendent sea…
At Tuesday night's meeting, Steele said he also decided to stop the process for hiring another independent company to do a nationwide search for a new superintendent.
"We spent $25,000 on a superintendent search that came under scrutiny because members on the search committee have litigation issues about membership on the board," Steele said.
Board member Farook Hossain is involved in litigation over whether he actually lives in Atlantic City, and other matters.
"We had some community complaints about spending more money," Steele said.
He said board attorney Tracy Riley told him the board does not have to use an independent, paid consultant to find a new superintendent.
ATLANTIC CITY — Invoking the Doctrine of Necessity twice in one meeting, the Atlantic City B…
"As board president, I can select a committee to handle the search," Steel said. He said the committee will be made up of three members of the board who are not conflicted because of having close relatives employed by the district, as well as members of the community he will appoint.
The 10-member board has five conflicted members with close family employed by the district. They are Steele, Vice President Patricia Bailey, Ruth Byard, Walter Johnson and Albert Herbert.
"They seem as though they have a candidate in mind. They want to handpick (the new superintendent)," Devlin said of the decision not to use a search company. "Now the search will be in-house. It's a bad idea — we should bring somebody neutral in to do an independent search."
"It's dangerous because we're walking a thin line of what's right and what's wrong," Devlin said of having conflicted board members stop the independent search process.
During his radio interview Tuesday, Hurley suggested to Devlin some board members may want to hire La'Quetta Small as superintendent for political reasons. But Devlin said Small did not apply for the job in the first round of applications.
ATLANTIC CITY — The city's school board voted to remove Farook Hossain as a member and to fi…
In late April, the board voted in a split vote to suspend the first search for a new superintendent.
In early June, the board, again in a split vote, decided to again issue a request for quotes to find a new firm to do the search, but Steele ended that effort Tuesday night.
The board recently voted to extend Caldwell's superintendent contract one year with a 12% raise, bringing his salary to $220,000.
REPORTER: Michelle Brunetti Post
609-272-7210