ATLANTIC CITY — Oceans were unlocked, boardwalks were packed and shore traffic was in full swing Friday as Memorial Day weekend got underway at the Jersey Shore.
Despite calls for cloudy skies and rain, and temperatures that barely reached 70 degrees, residents and visitors were out in force on the boardwalks of Ocean City, Wildwood and Atlantic City.
"We feel good Memorial Day weekend is here," said Anthony Catanoso, co-owner of Steel Pier in Atlantic City. "We're a little sad about the weather, but we're in the weather business."
The early part of the day saw a battle between blue sky and cloud cover until later in the afternoon. The high temperature at Frank S. Farley State Marina in Atlantic City was 70 degrees as of 5 p.m. Friday. However, as the clouds moved in and the rain began, temperatures fell into the 60s with a damp, easterly ocean breeze.
Traditionally billed as the unofficial start of summer along New Jersey's barrier islands, Memorial Day weekend this year holds even more importance for business owners and officials as it also marks the first day of relaxed COVID-19 restrictions.
Gov. Phil Murphy announced Monday that he would be dropping requirements to wear masks indoors and for businesses to provide 6 feet of social distancing for customers, as well as restrictions on bars and dance floors.
"We see good things for this season, our beach tag sales are up, our rentals are extremely strong," said Michele Gillian, executive director of the Ocean City Regional Chamber of Commerce. "Especially this year, it will be really helpful for Boardwalk merchants because of the restrictions."
Ocean City kicked off the weekend with the annual Business Person's Plunge and Unlocking of the Ocean at the Music Pier. Gillian said she wasn't seeing the weather as an issue for the weekend, as residents and visitors are eager to get out.
Saturday will be the wettest, windiest and coldest day of the weekend. High temperatures will struggle to reach 60 degrees as off-and-on rain will be around. A strong northeast wind will bring coastal flooding with the late evening high tide. Sunday will be a bit less windy and wet, as lengthy dry periods are expected. Highs will rise a bit, into the mid-60s. Monday will be partly sunny, with highs in the 70s.
"I think we're going to have a really good turnout because of the holiday and because people on Friday officially don't need masks inside, outside," Gillian said. "It's going to be a celebration."
OCEAN CITY — The dedication of a new flagpole outside the Music Pier has been postponed to M…
Like Ocean City, Wildwood on Friday held its unlocking of the ocean ceremony that included New Jersey Secretary of State Tahesha Way and New Jersey Division of Travel and Tourism Executive Director Jeffrey Vasser.
The ceremony was held at the same time as the city's annual International Kite Festival — the largest kite festival in North America — on the beach.
In Atlantic City, Mayor Marty Small Sr. unlocked the ocean in a ceremony on the Boardwalk in front of Resorts Casino Hotel. He was joined by Atlantic City Beach Patrol Chief Steve Downey and Mark Giannantonio, president and CEO of Resorts Casino Hotel.
"I couldn't be more excited to be mayor at this time," Small said. "We got through the pandemic together."
Small said he was excited to see what this summer would bring to the city since he believes last summer was successful in spite of COVID-19.
"I'm hoping this is two summers in one. That we make up for last year," Gillian said in Ocean City. "We hope that for every community."
PHOTOS of South Jersey opening up for Memorial Day weekend
4N8A9254.jpg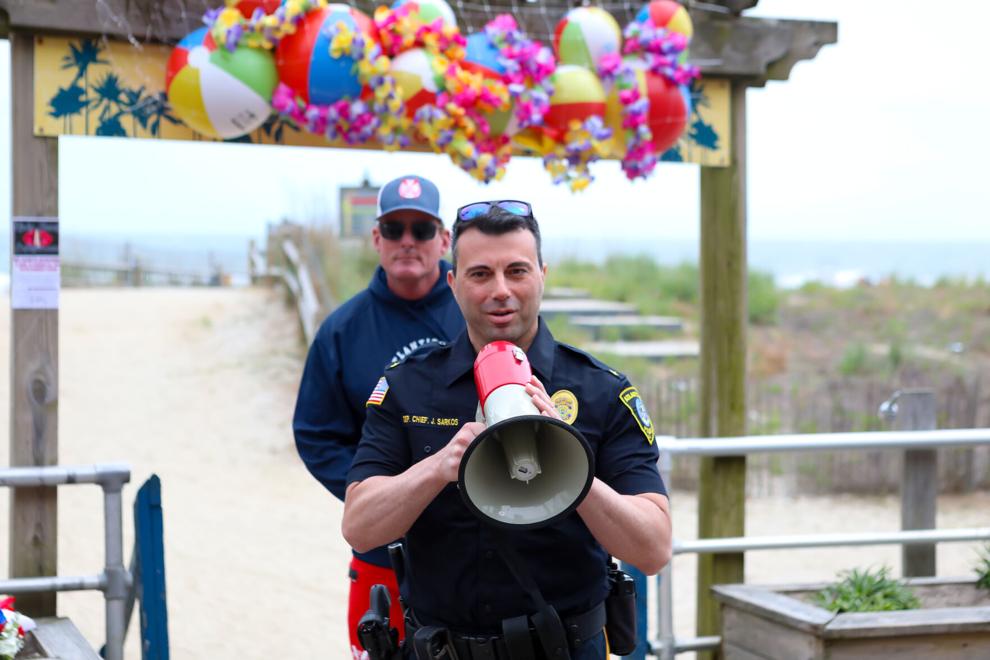 4N8A9173.jpg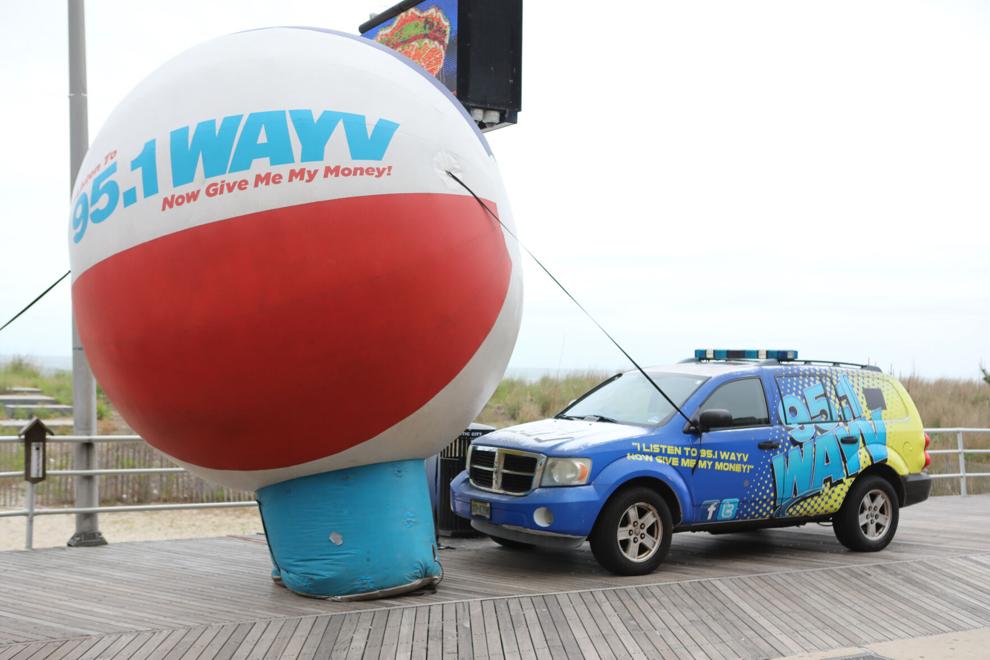 4N8A9174.jpg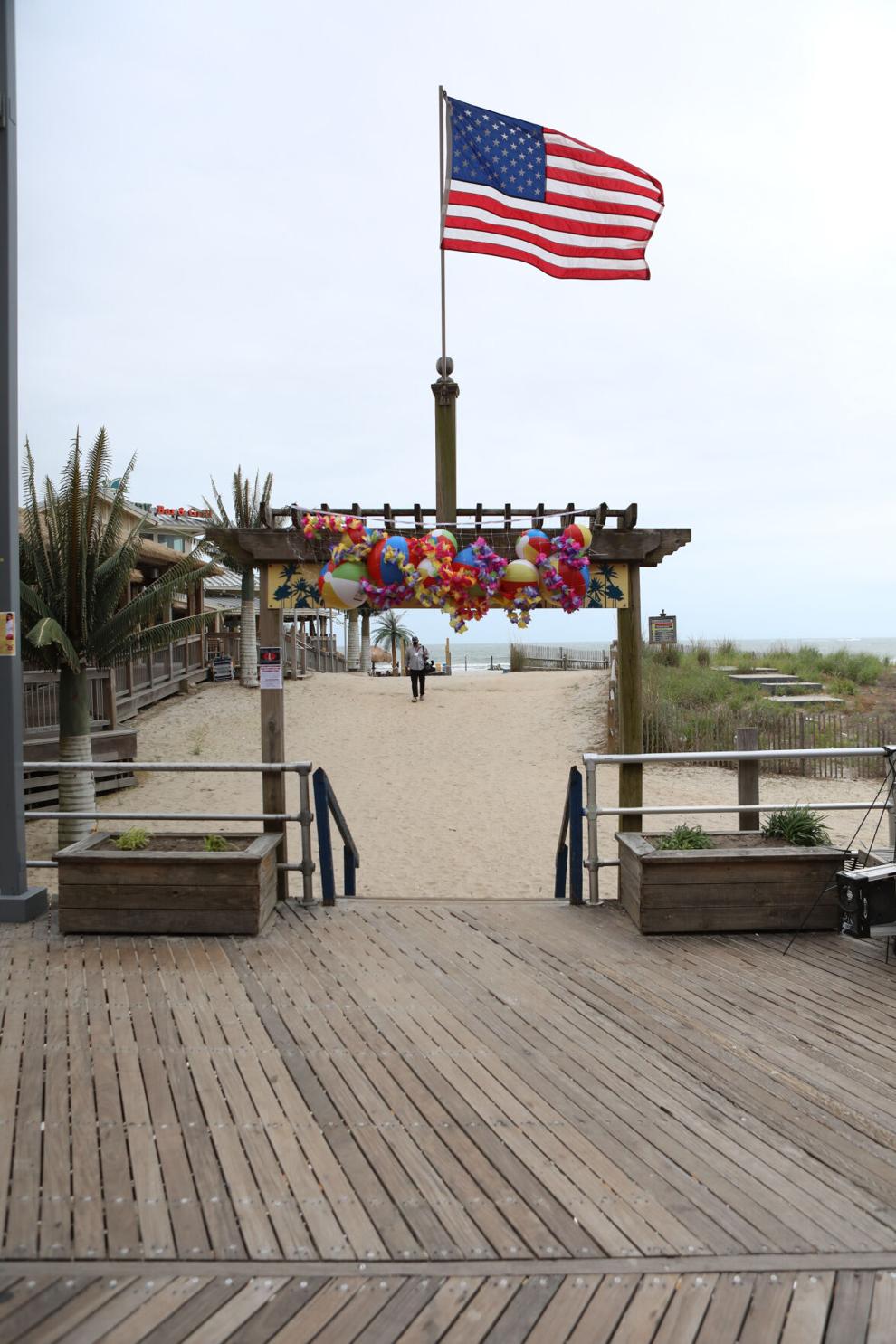 4N8A9177.jpg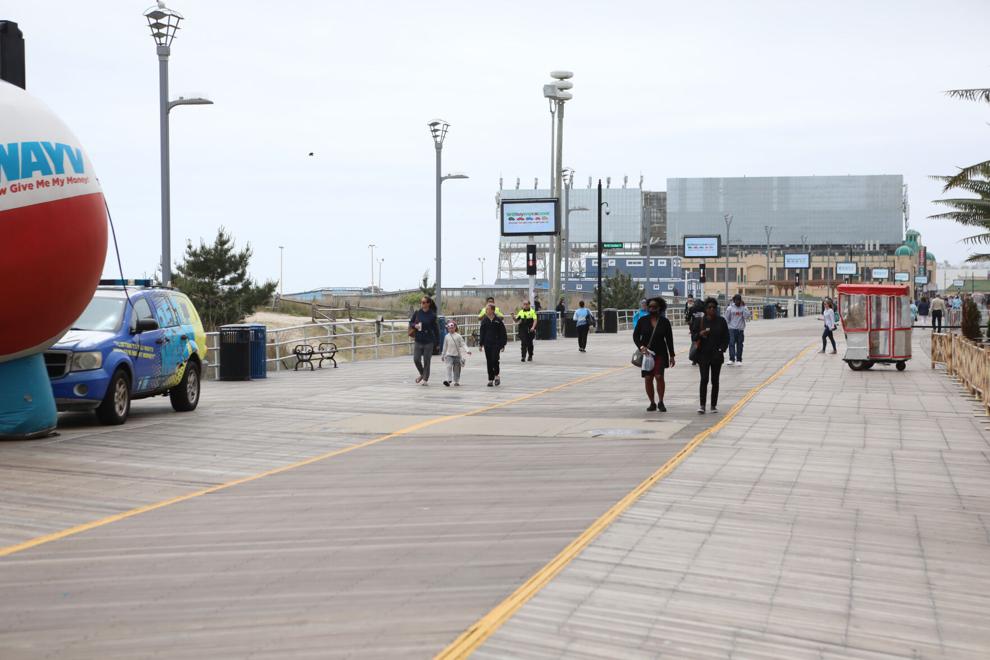 4N8A9179.jpg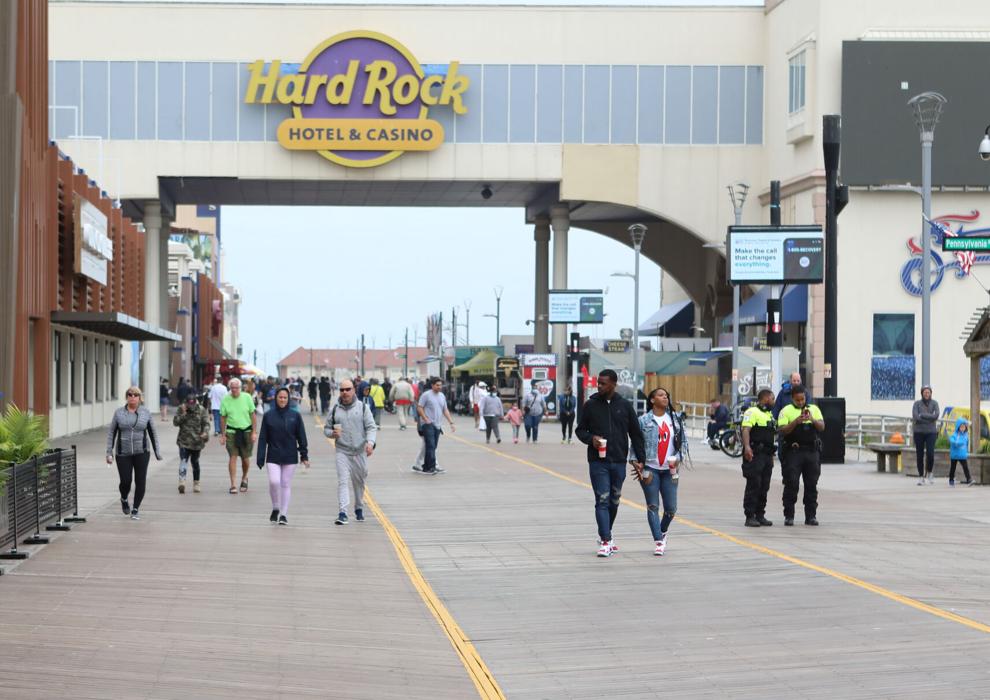 4N8A9182.jpg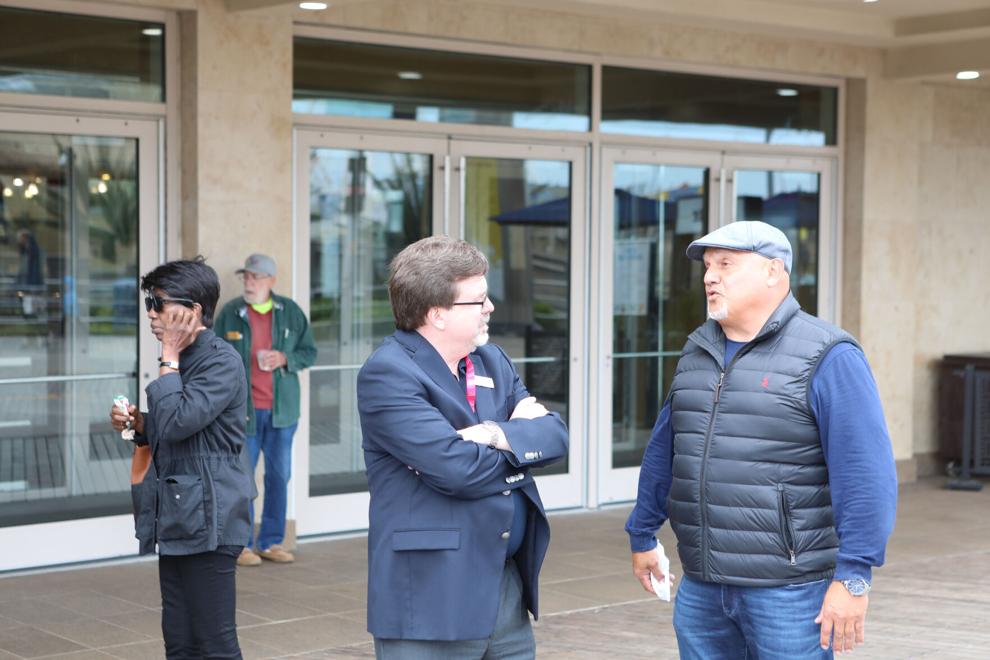 4N8A9188.jpg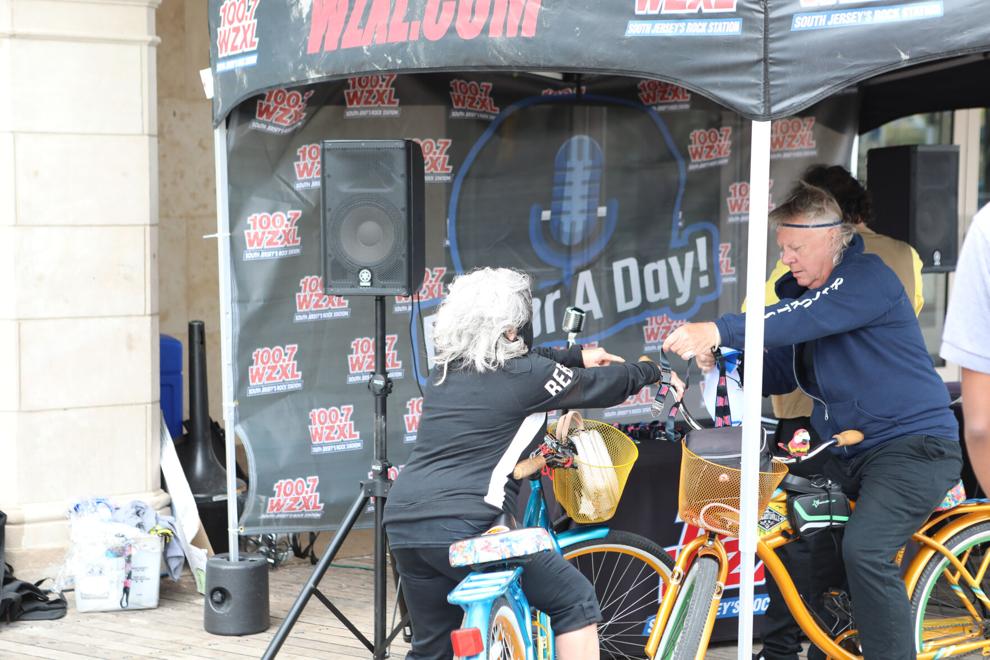 4N8A9191.jpg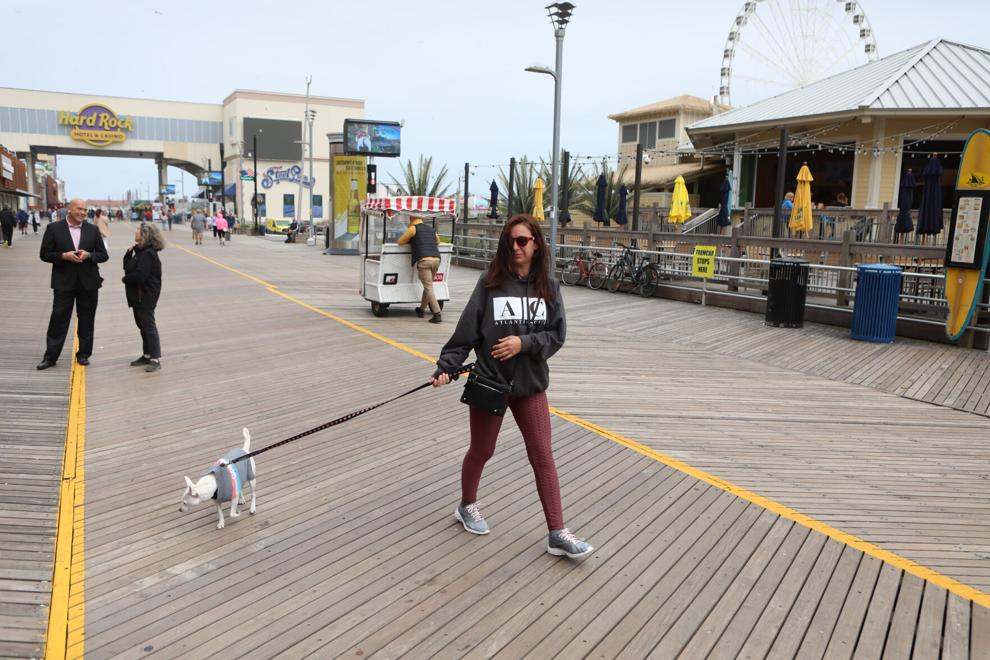 4N8A9192.jpg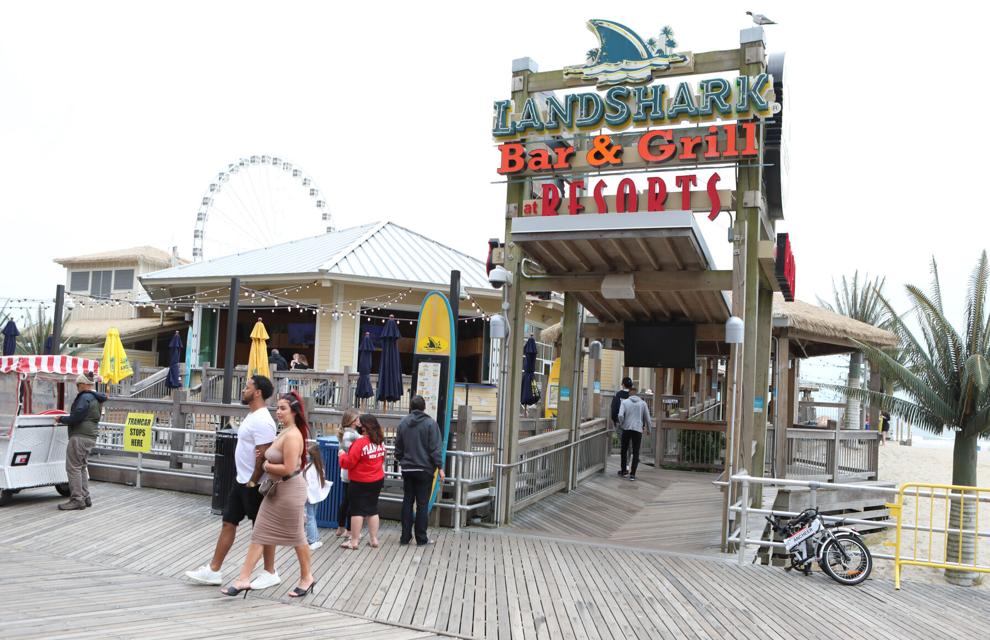 4N8A9194.jpg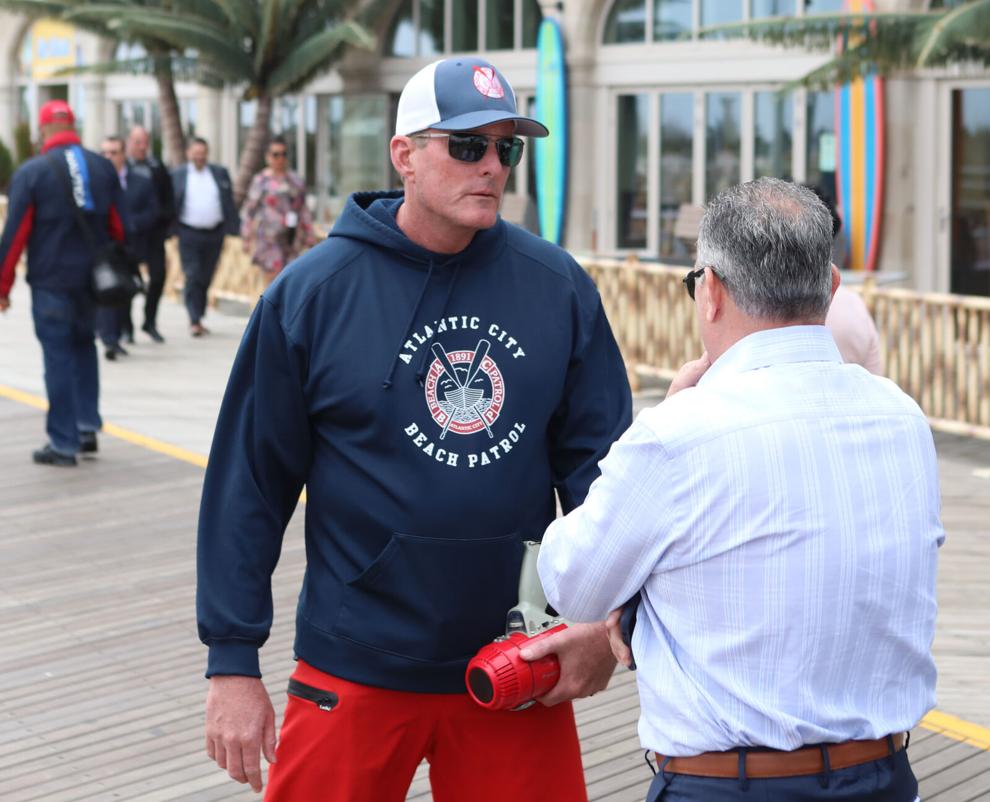 4N8A9197.jpg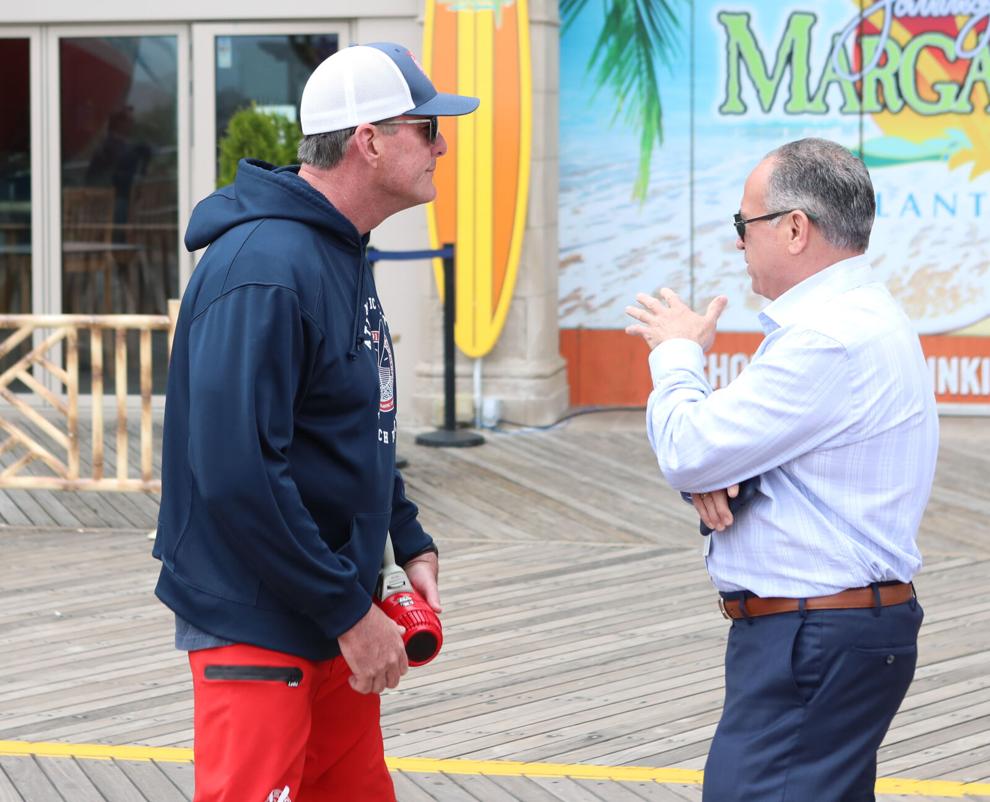 4N8A9201.jpg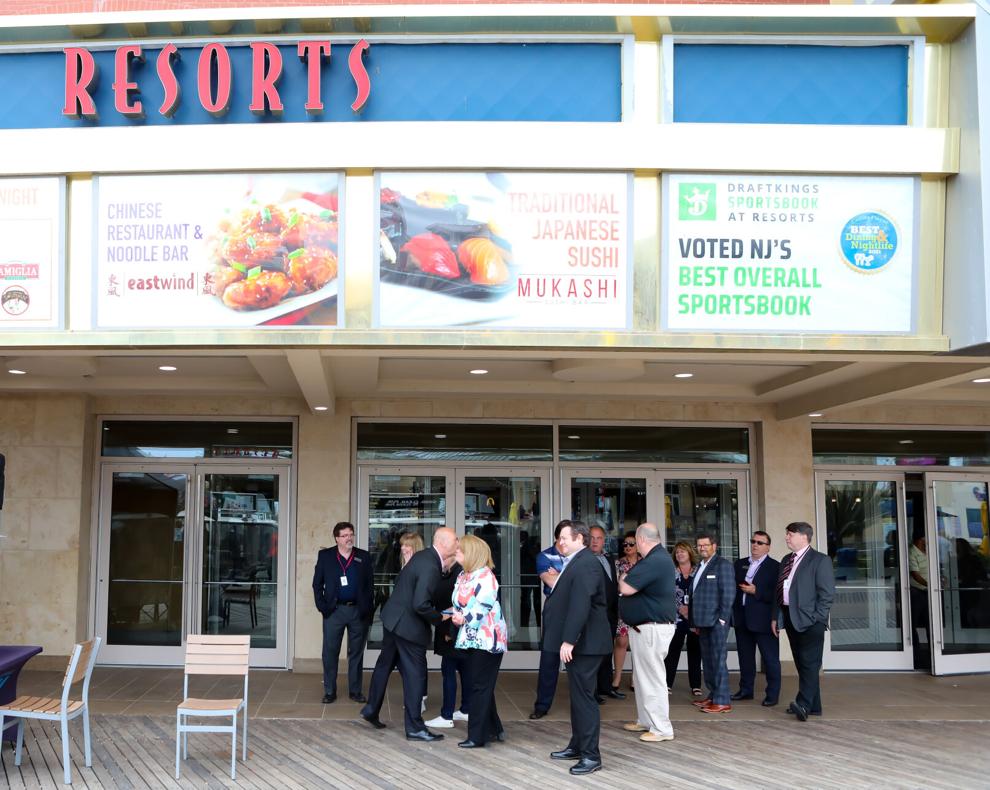 4N8A9204.jpg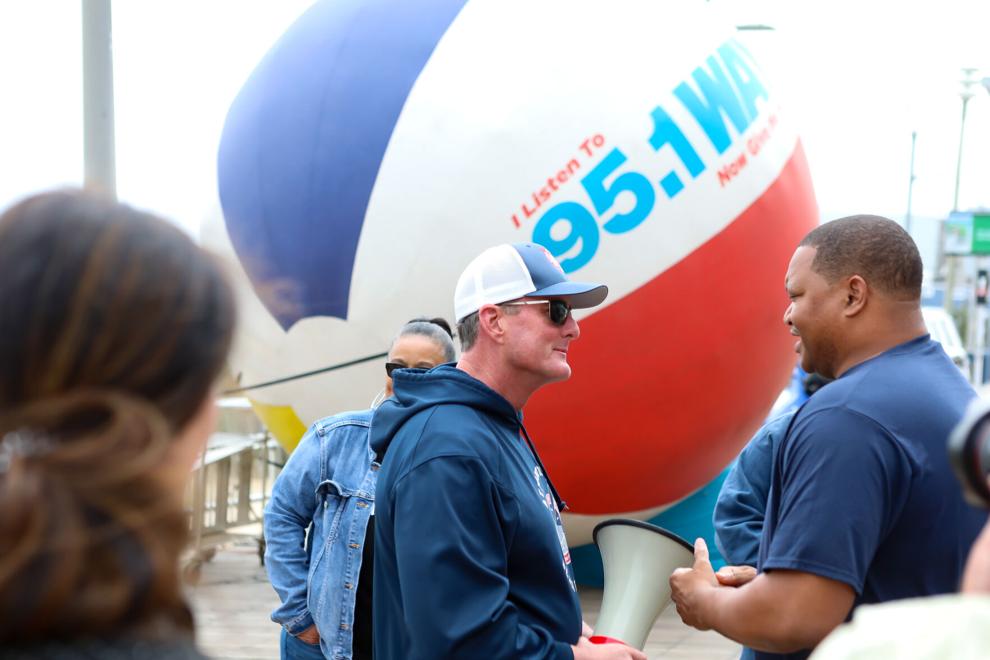 4N8A9206.jpg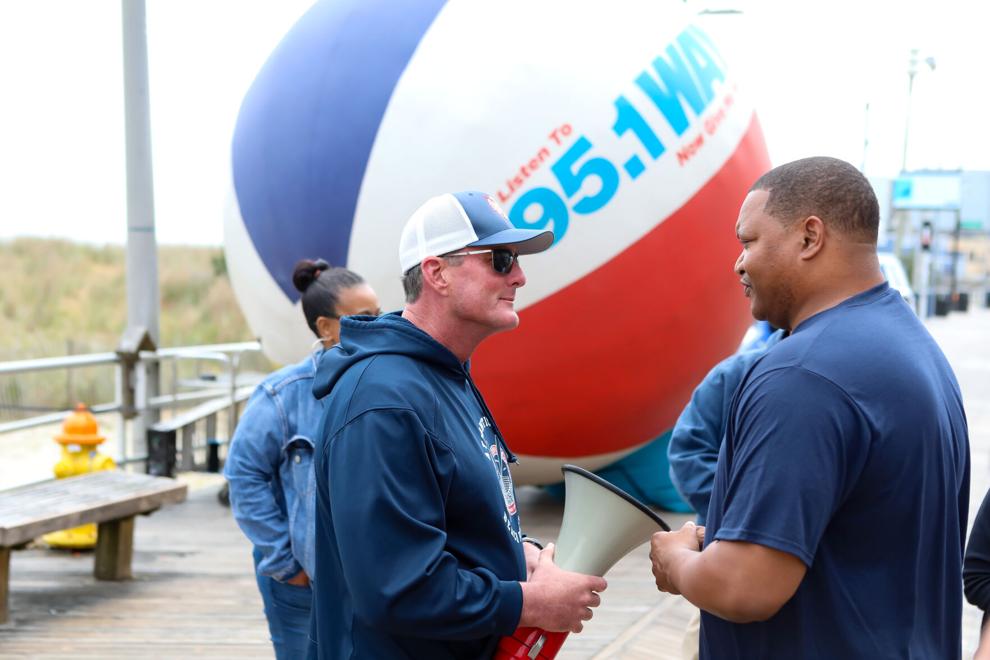 4N8A9215.jpg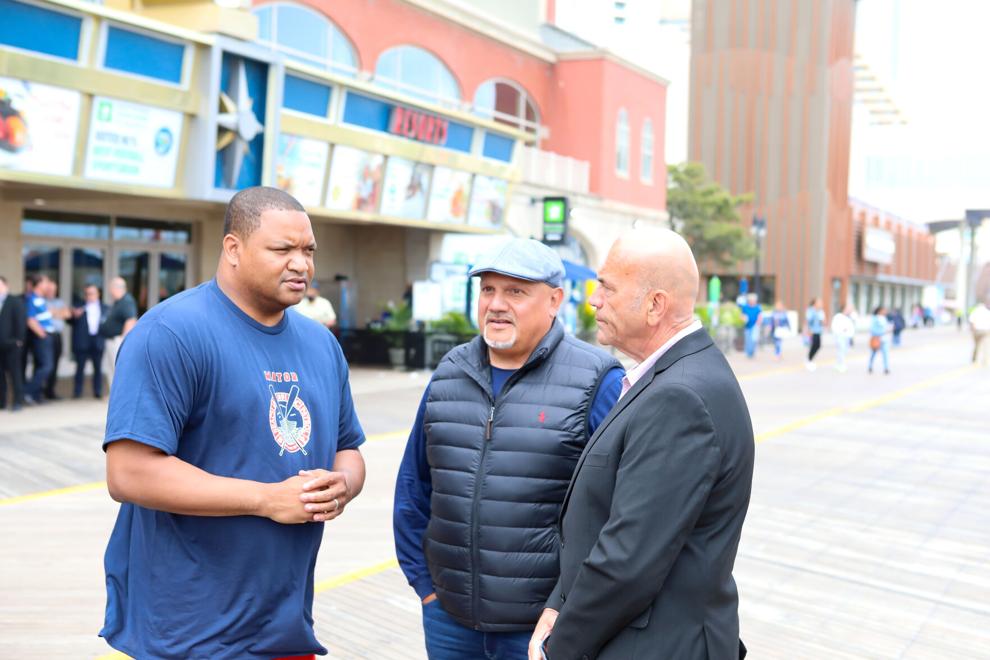 4N8A9219.jpg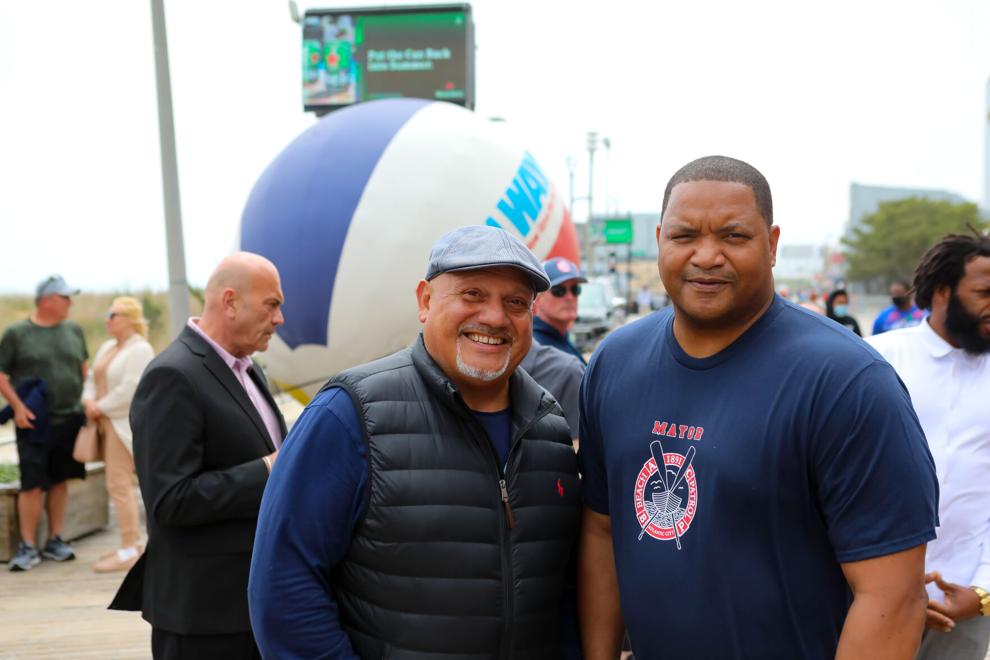 4N8A9222.jpg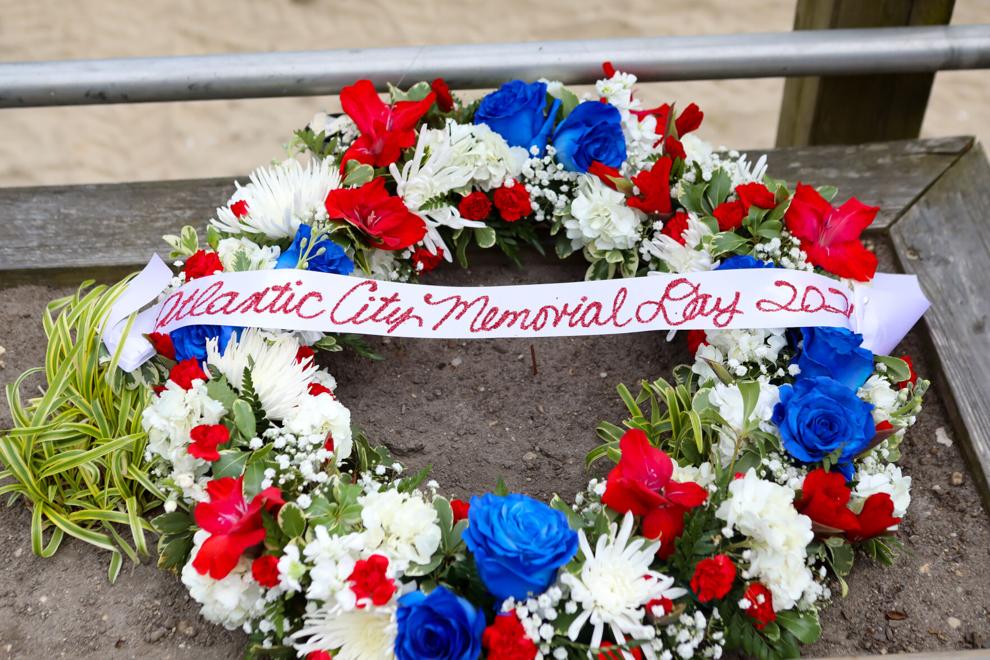 4N8A9228.jpg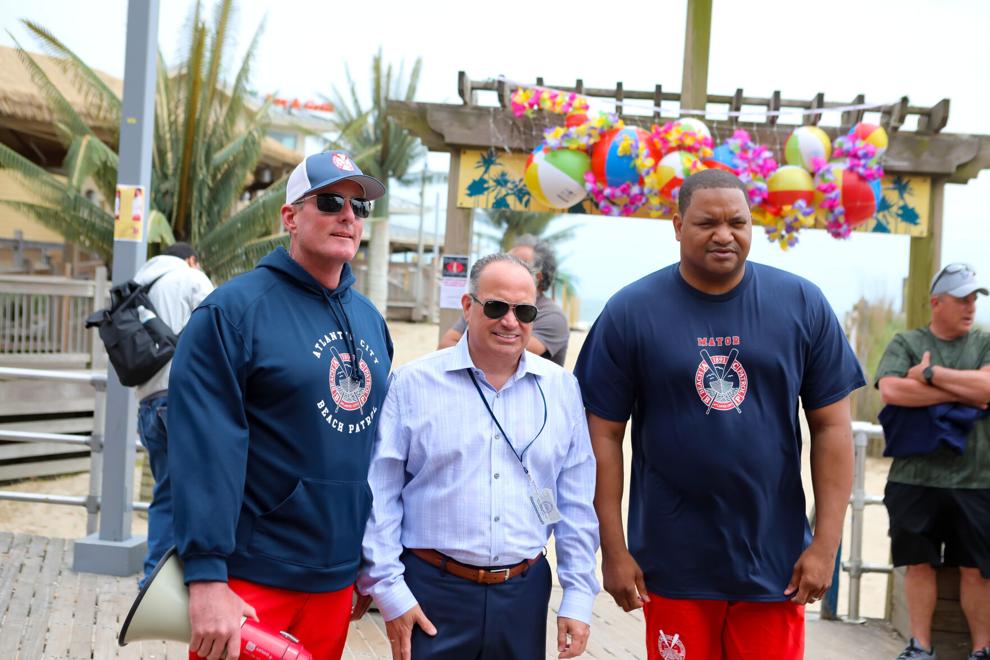 4N8A9229.jpg
4N8A9231.jpg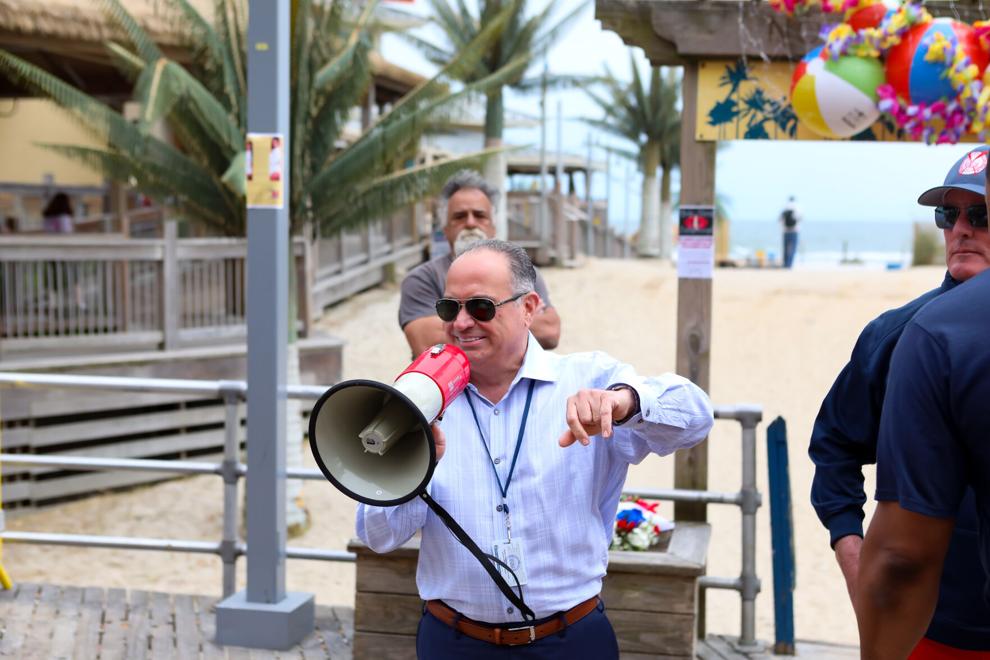 4N8A9236.jpg
4N8A9239.jpg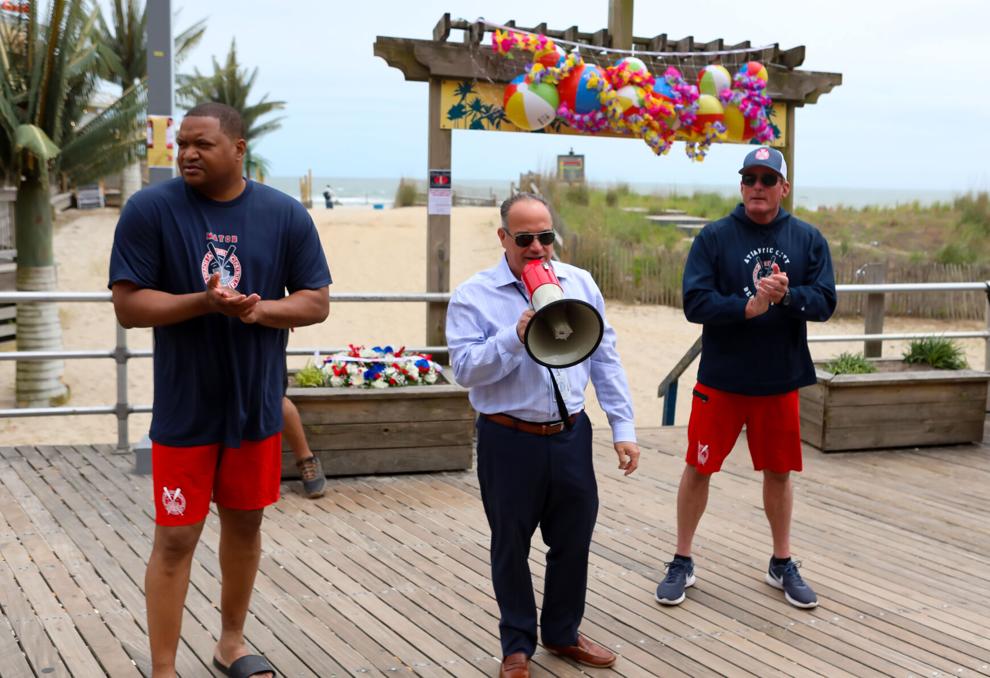 4N8A9245.jpg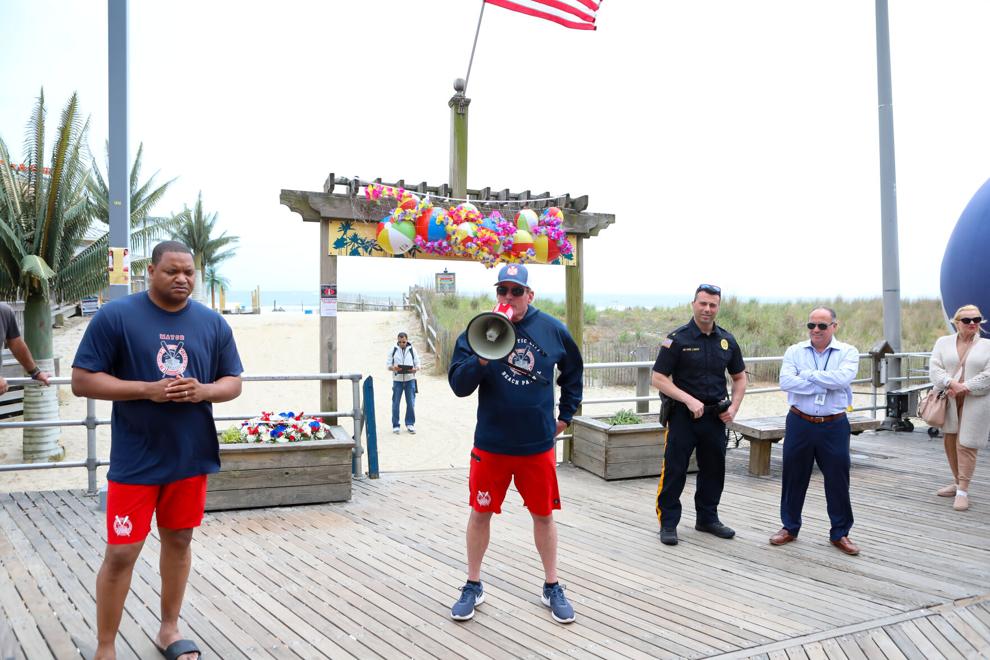 4N8A9251.jpg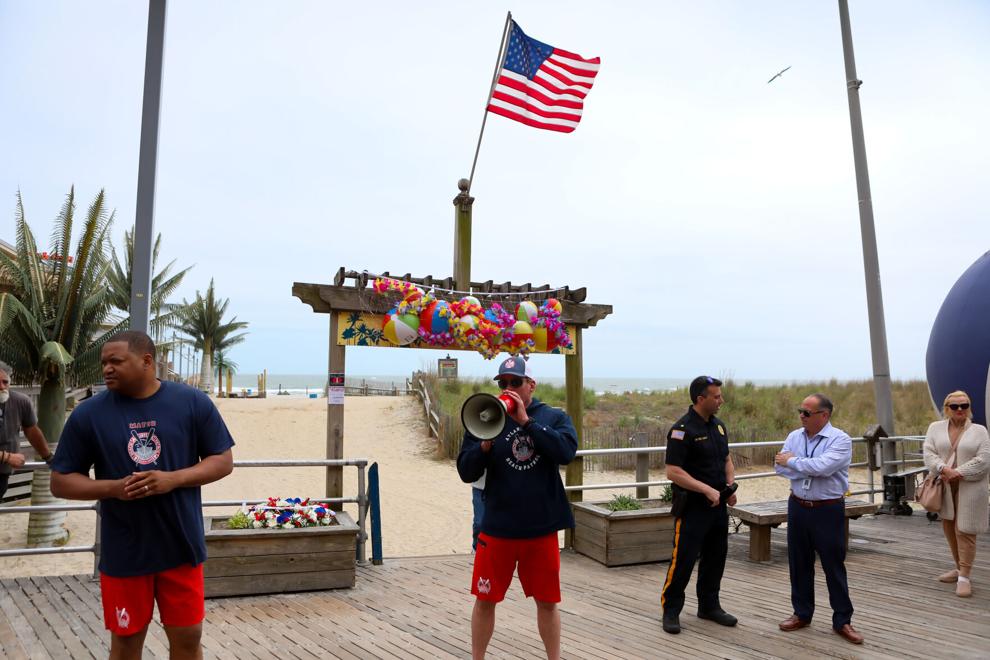 4N8A9257.jpg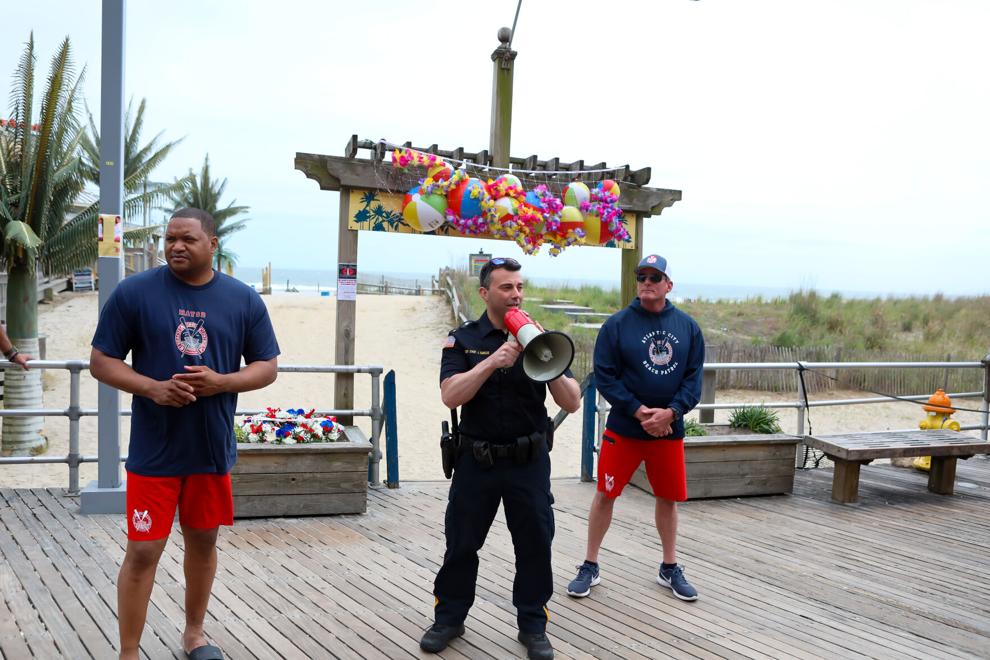 4N8A9266.jpg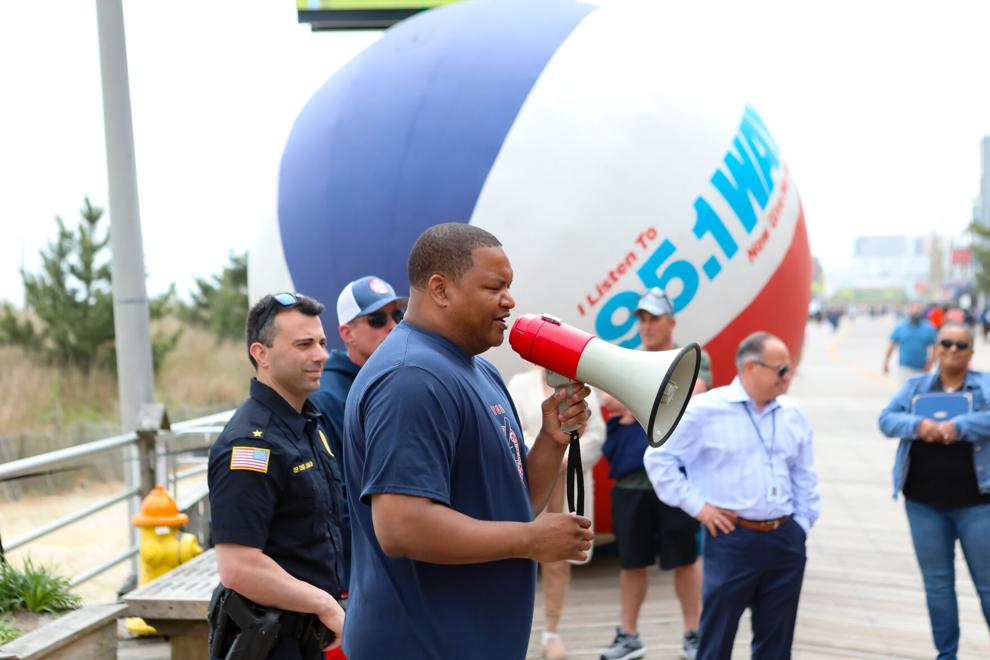 4N8A9269.jpg
4N8A9271.jpg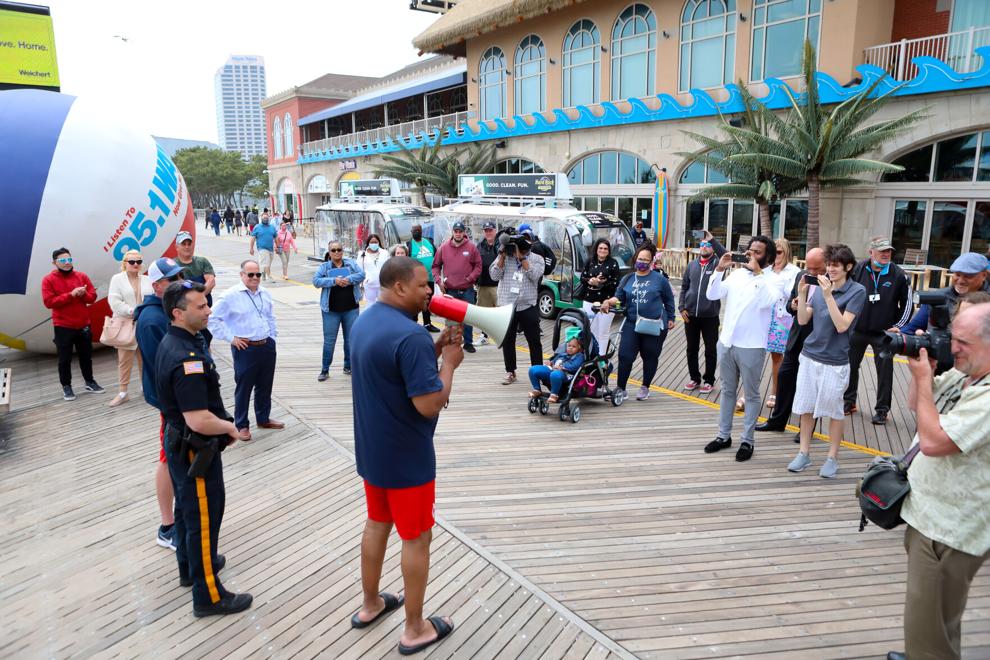 4N8A9275.jpg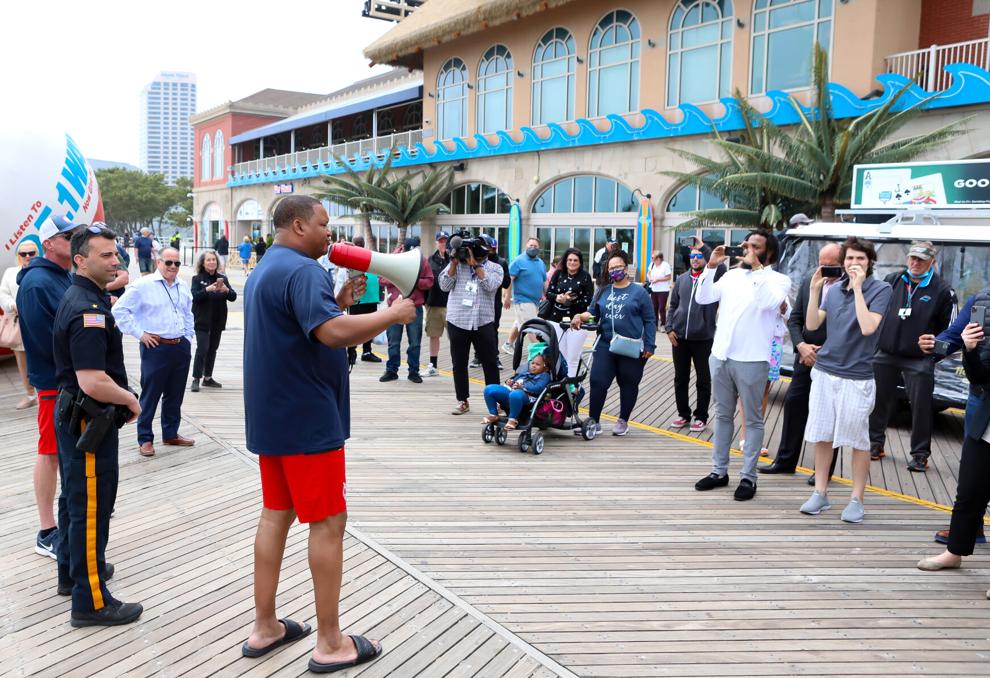 4N8A9278.jpg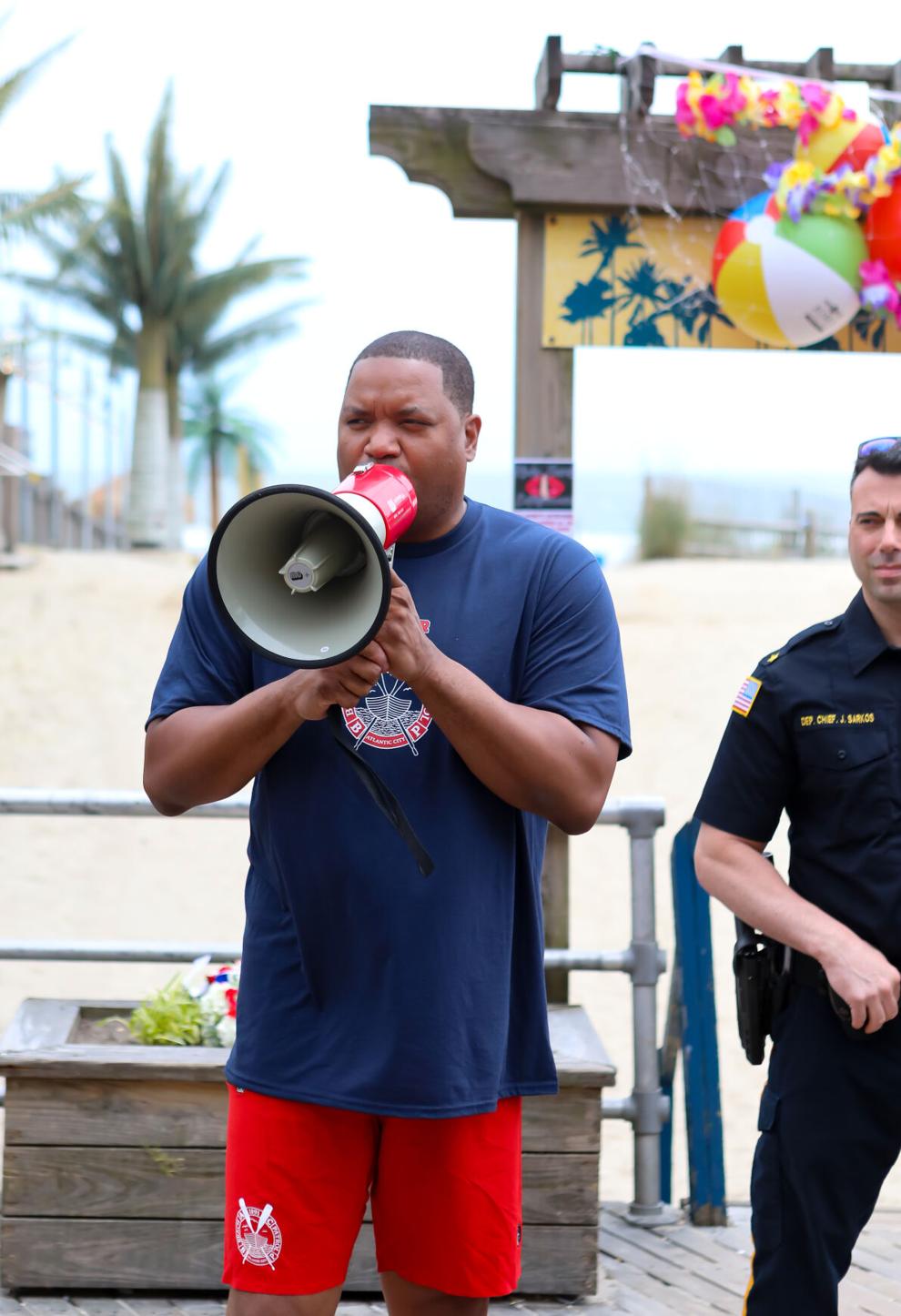 4N8A9284.jpg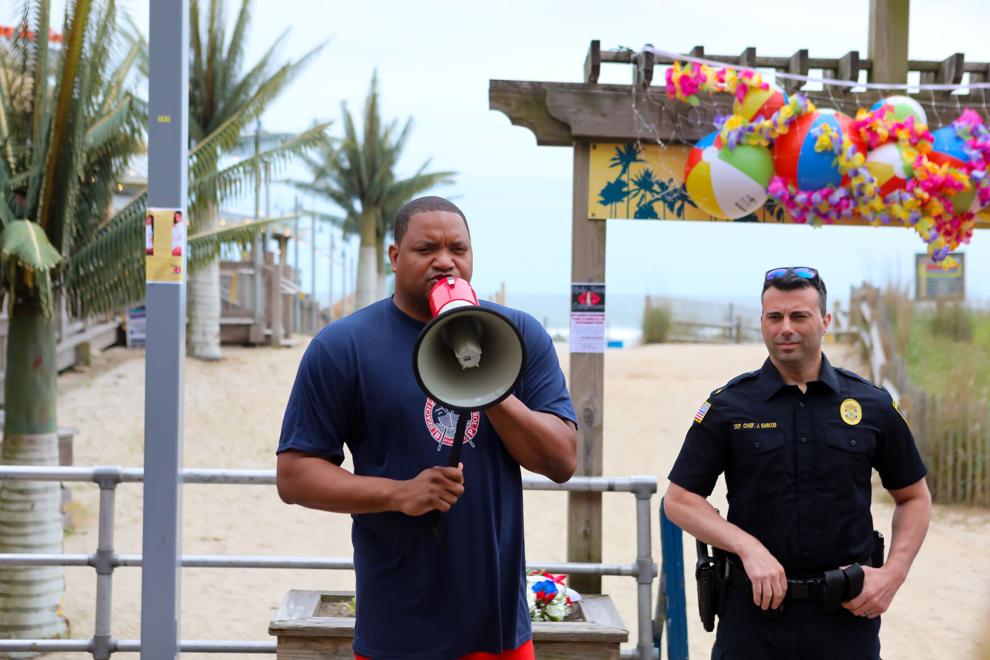 4N8A9287.jpg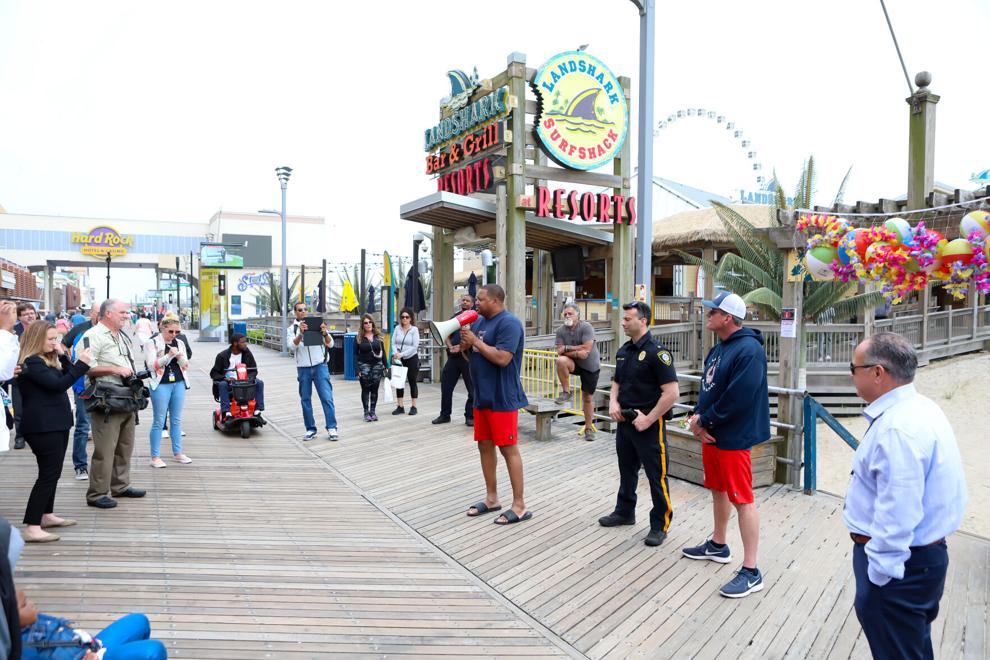 4N8A9293.jpg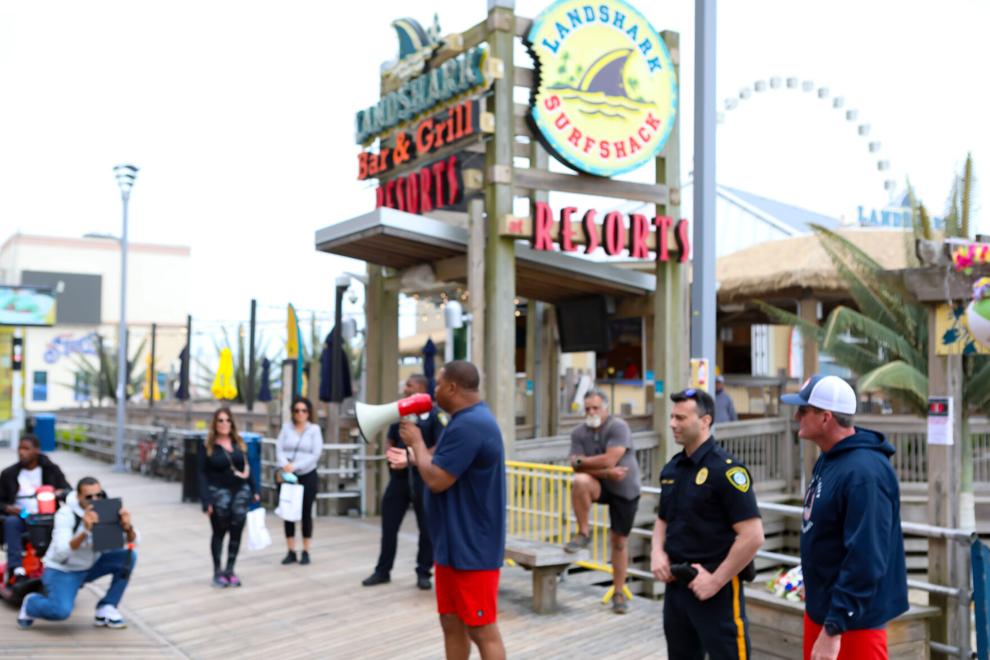 4N8A9305.jpg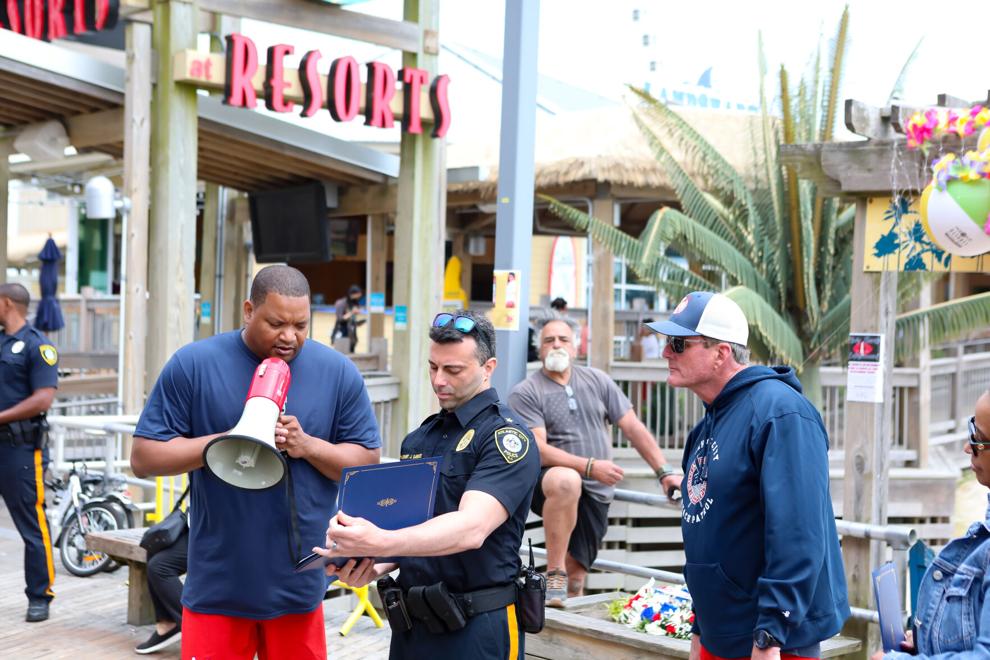 4N8A9309.jpg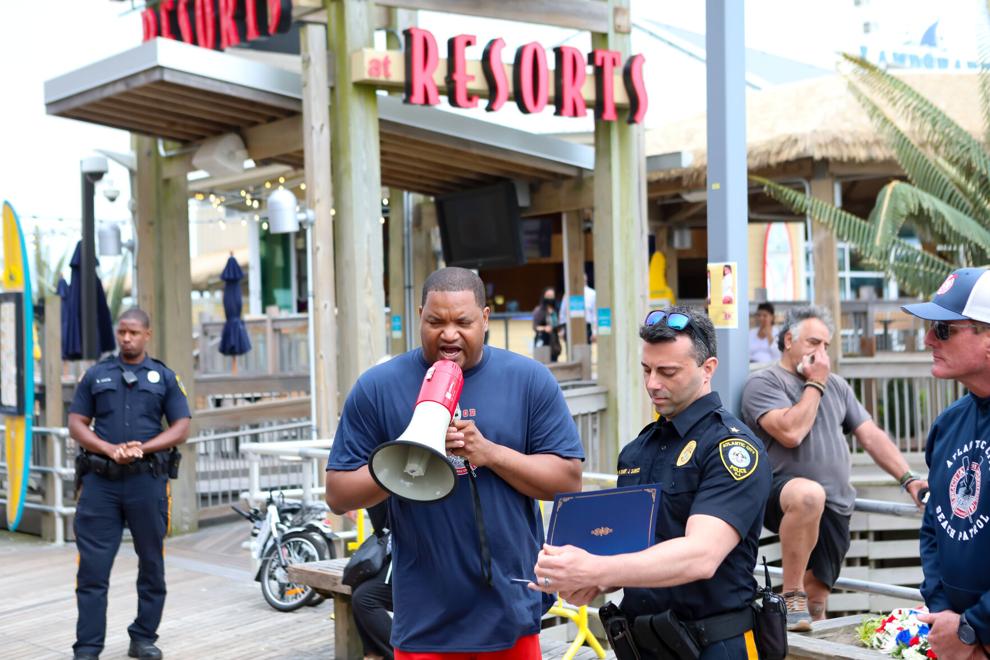 4N8A9312.jpg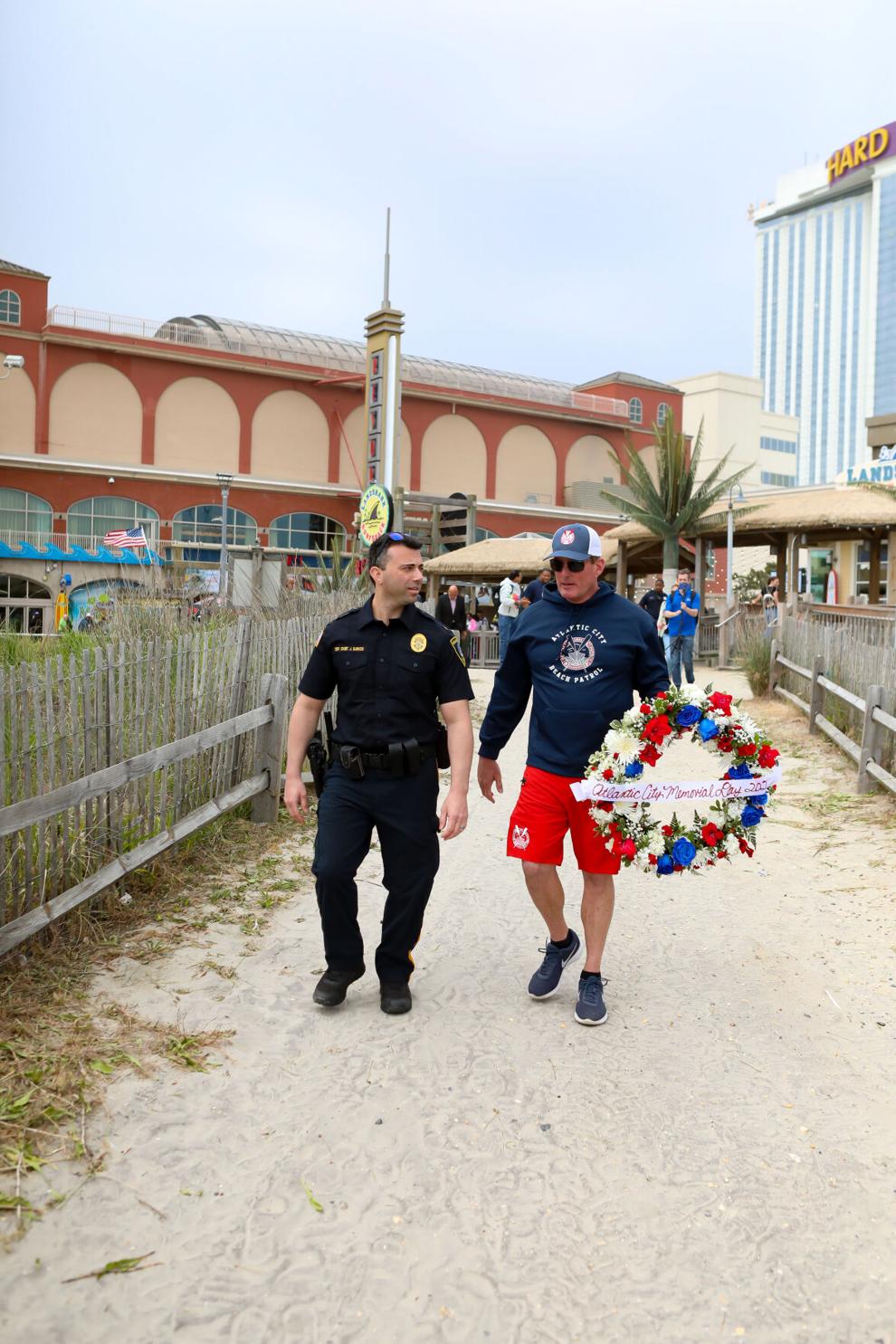 4N8A9317.jpg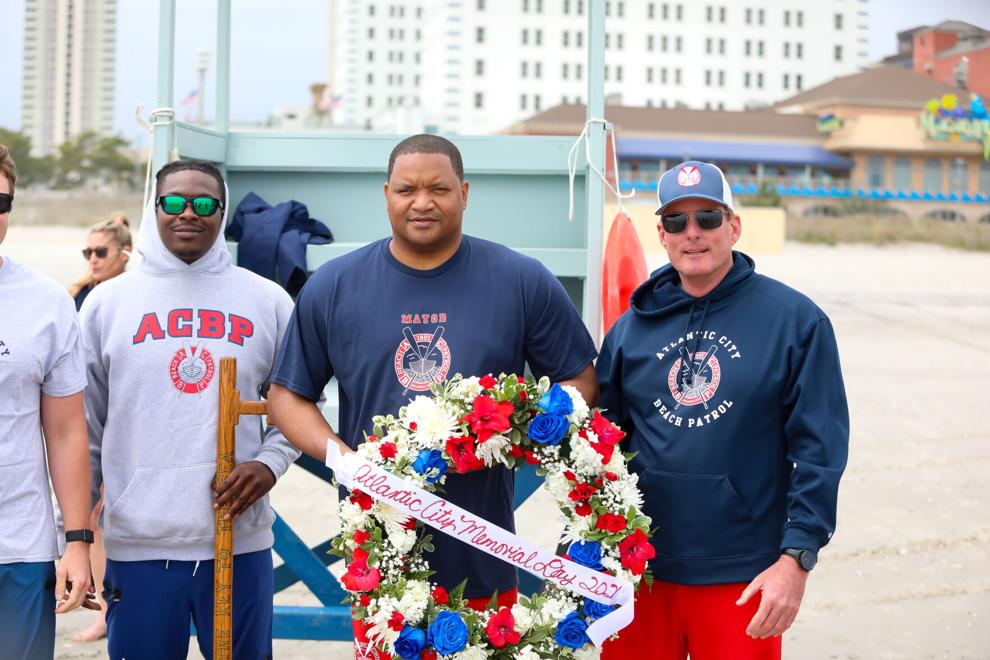 4N8A9318.jpg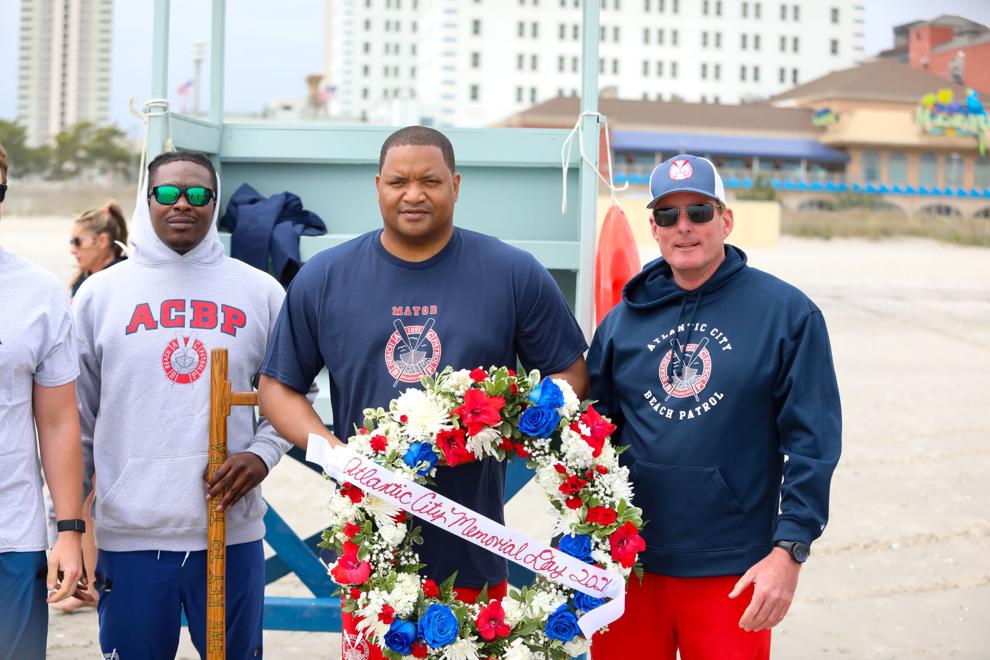 4N8A9320.jpg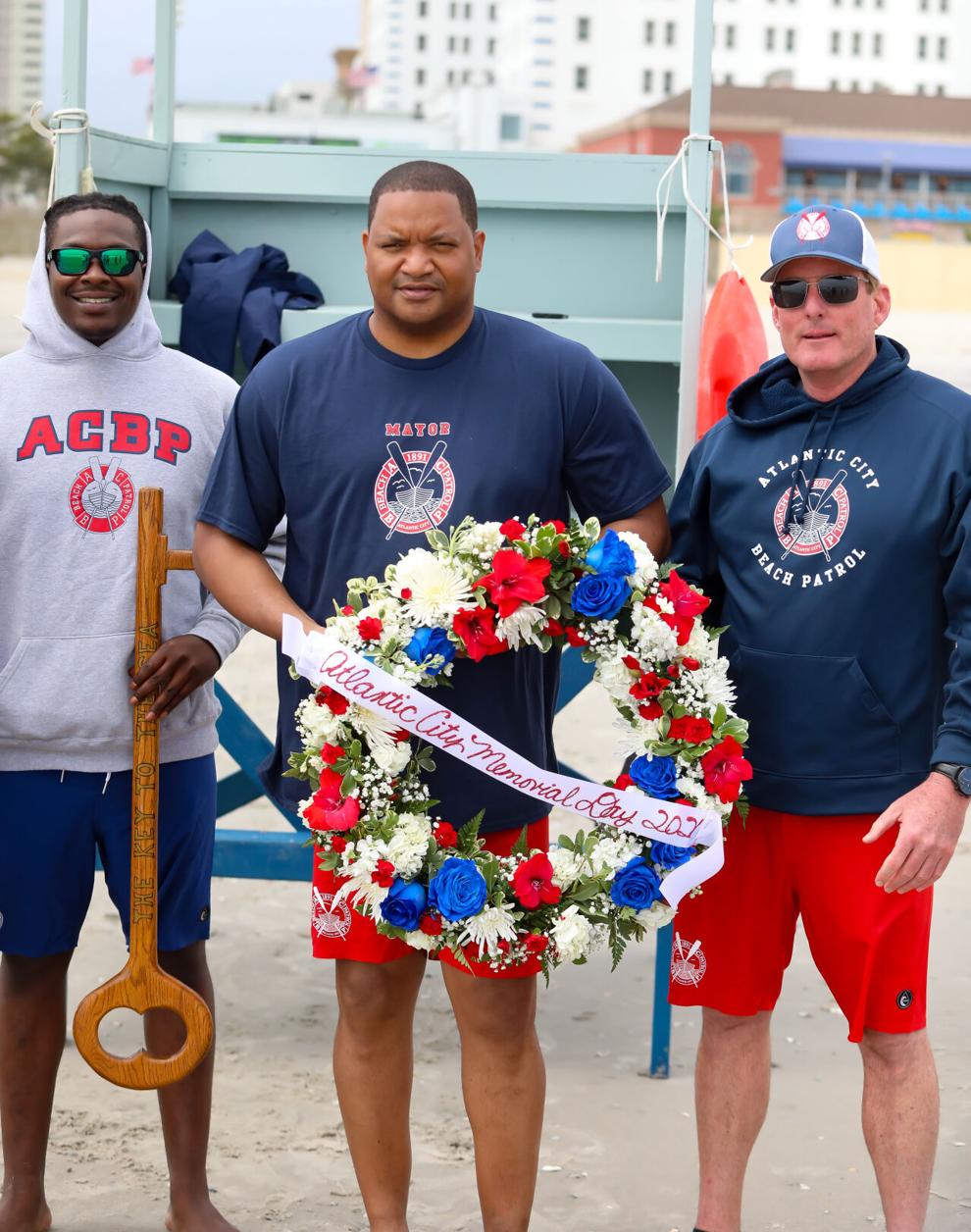 4N8A9323.jpg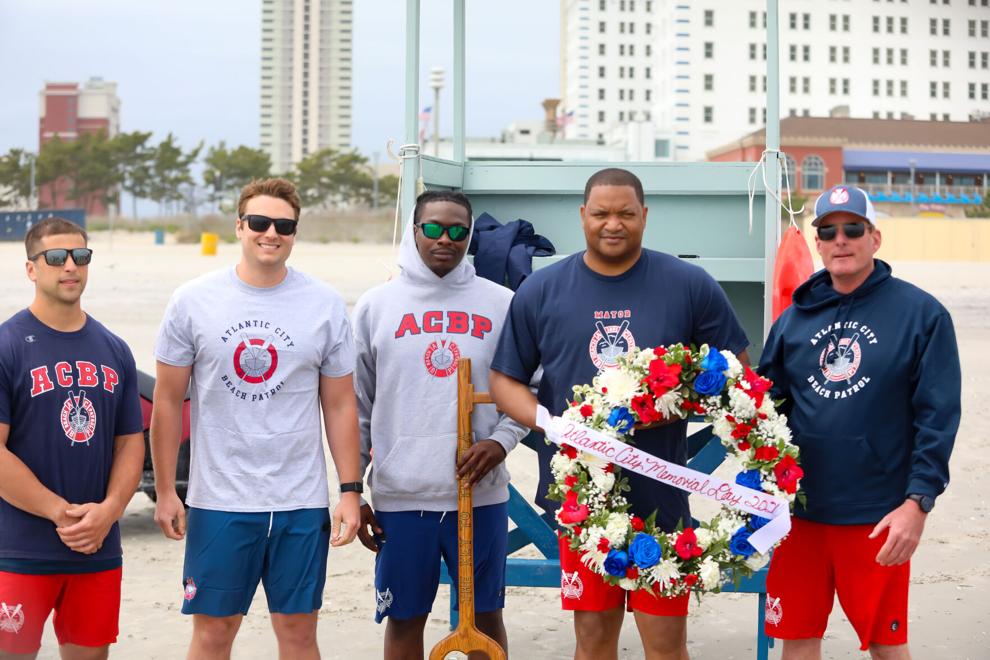 4N8A9332.jpg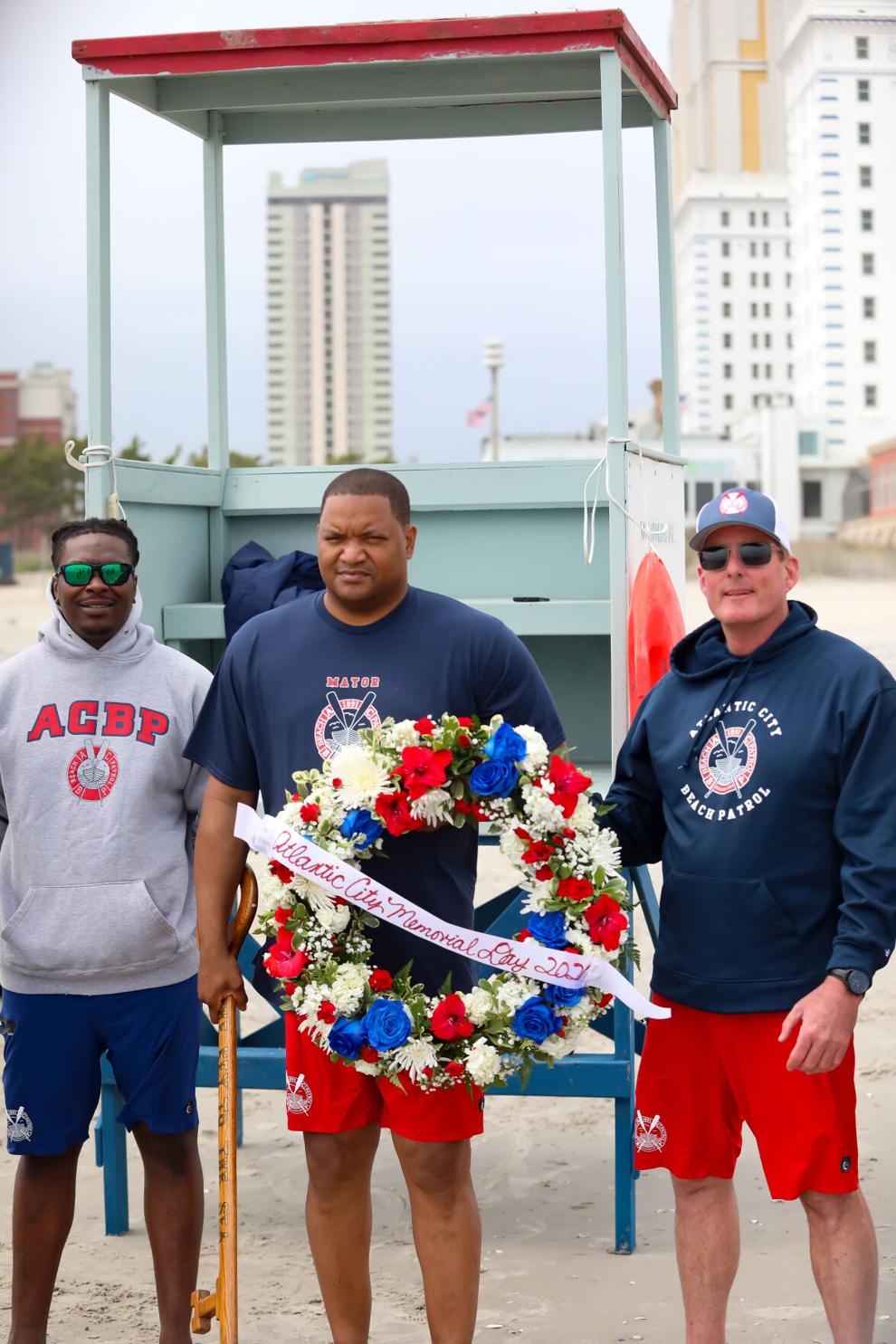 4N8A9335.jpg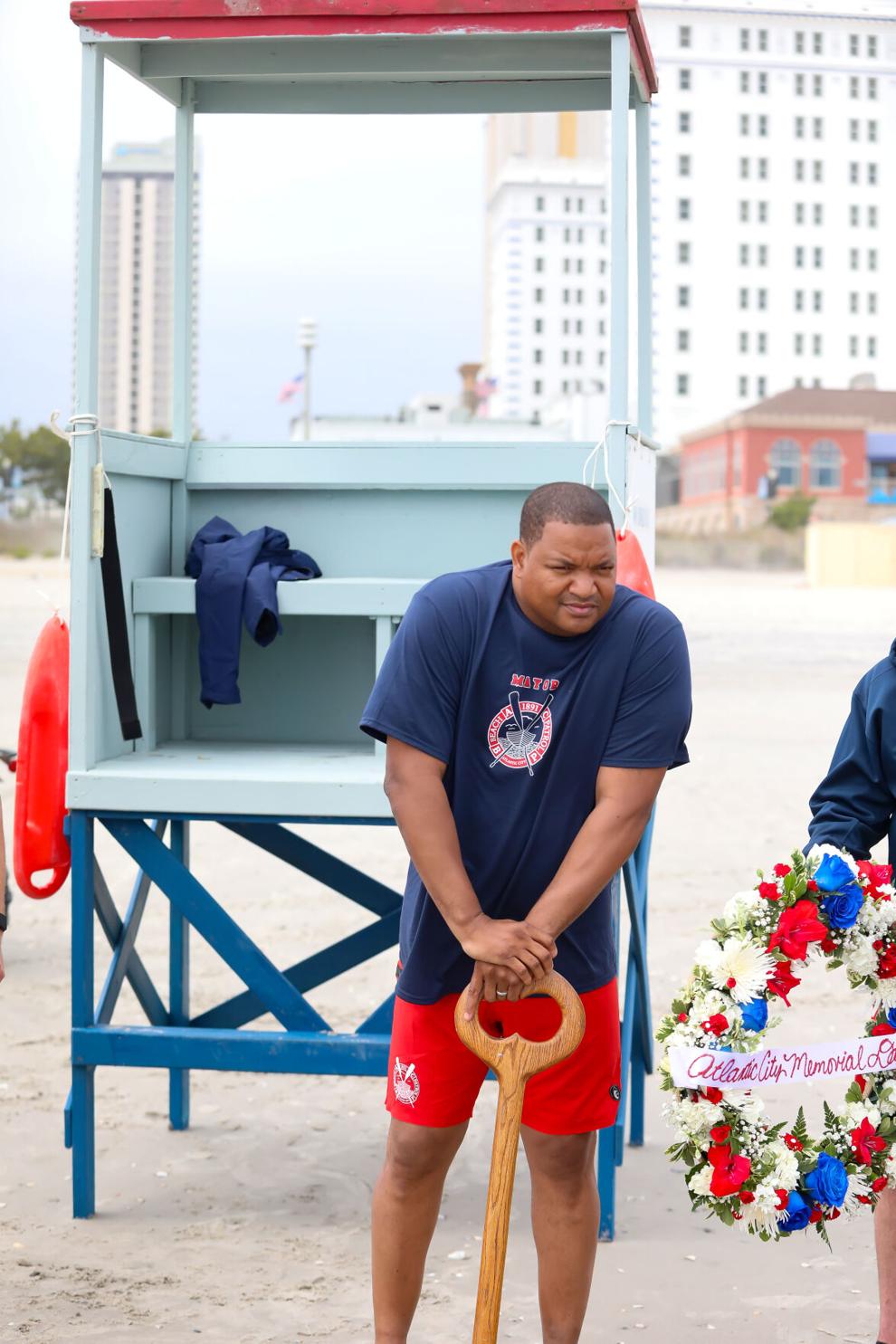 4N8A9341.jpg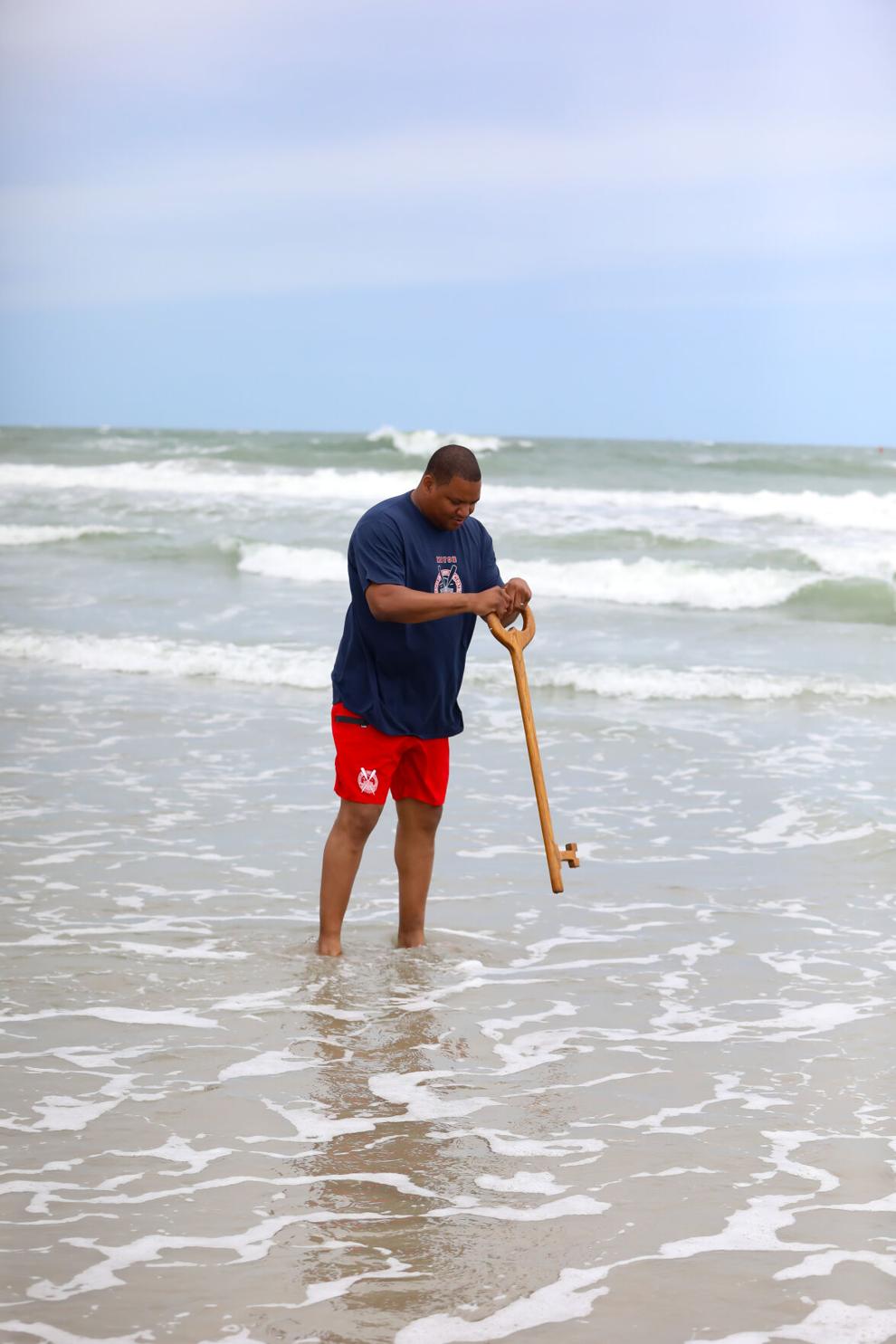 4N8A9342.jpg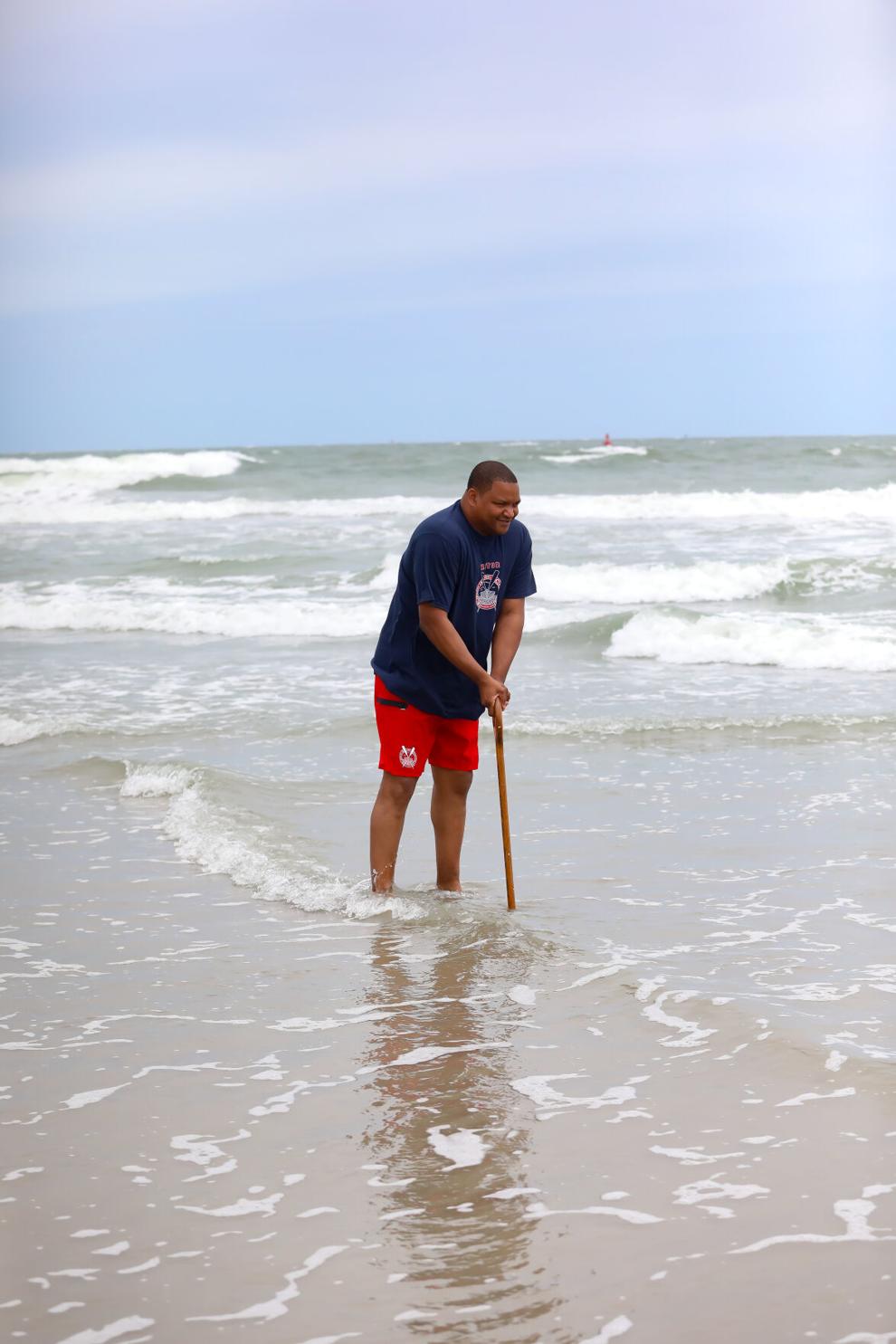 4N8A9345.jpg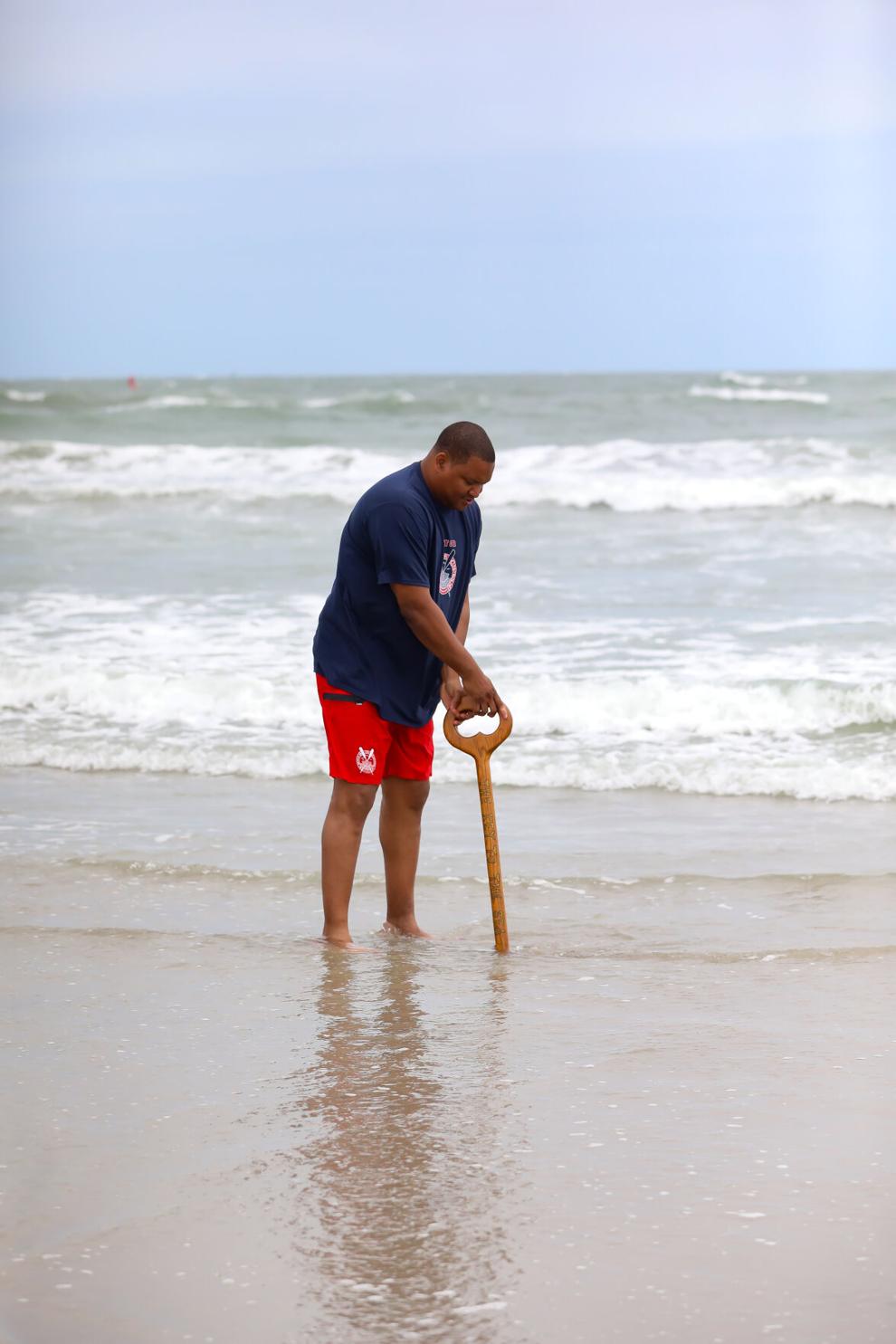 4N8A9351.jpg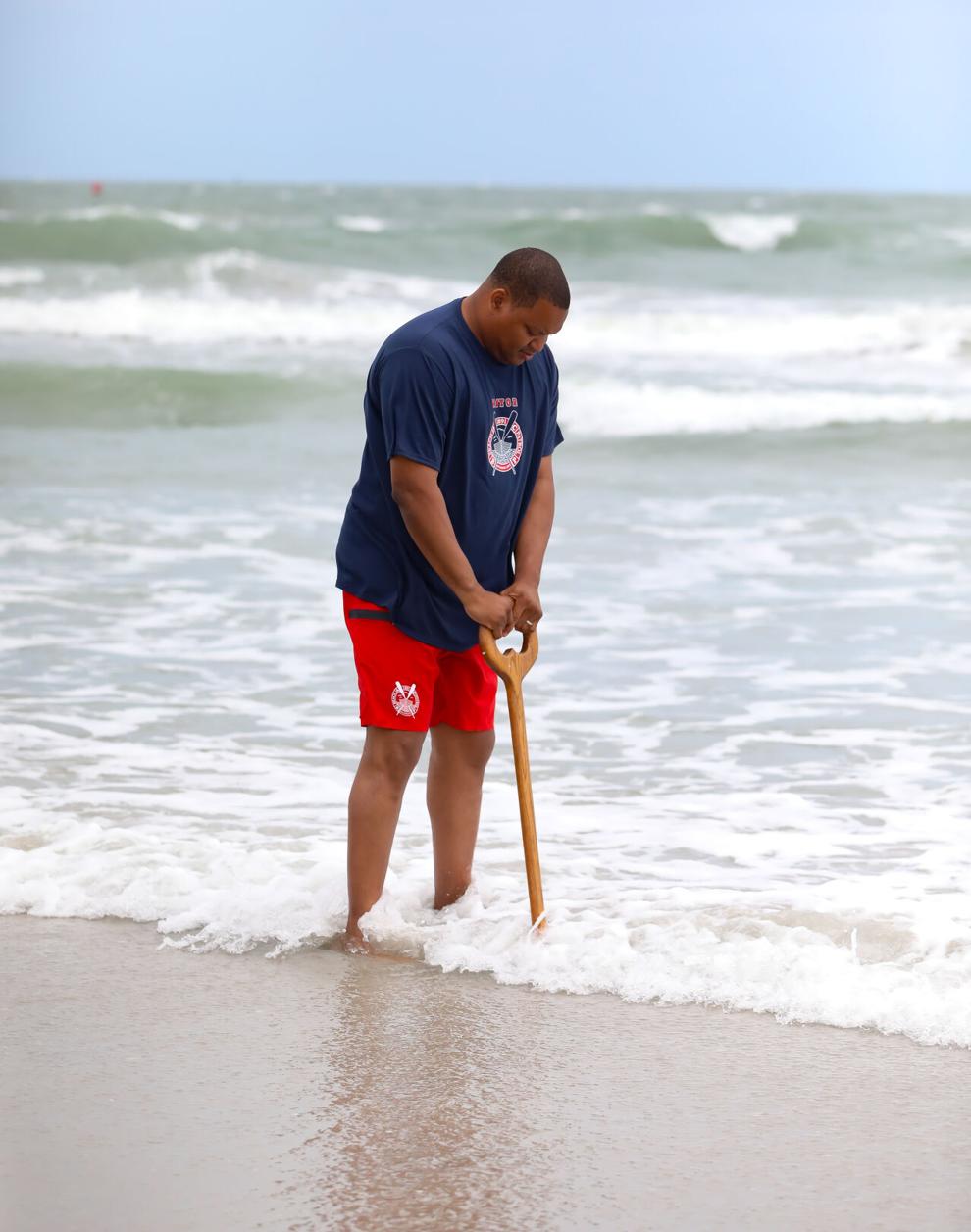 4N8A9357.jpg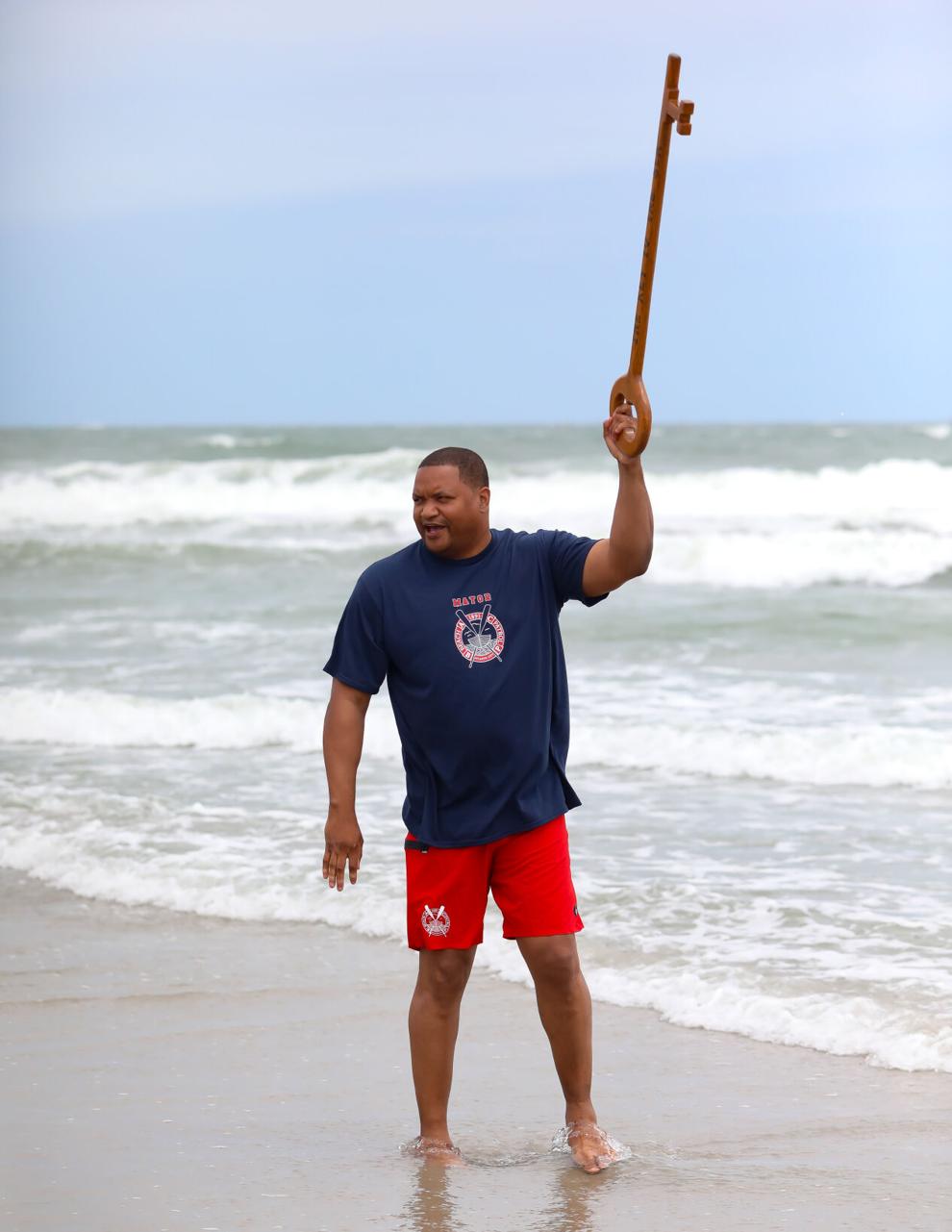 4N8A9360.jpg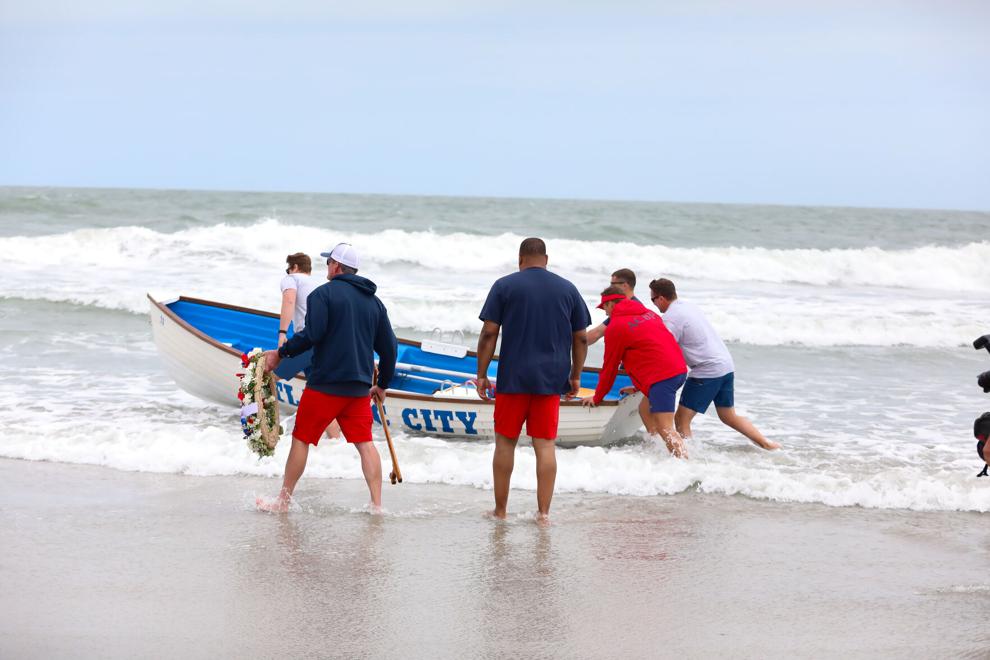 4N8A9363.jpg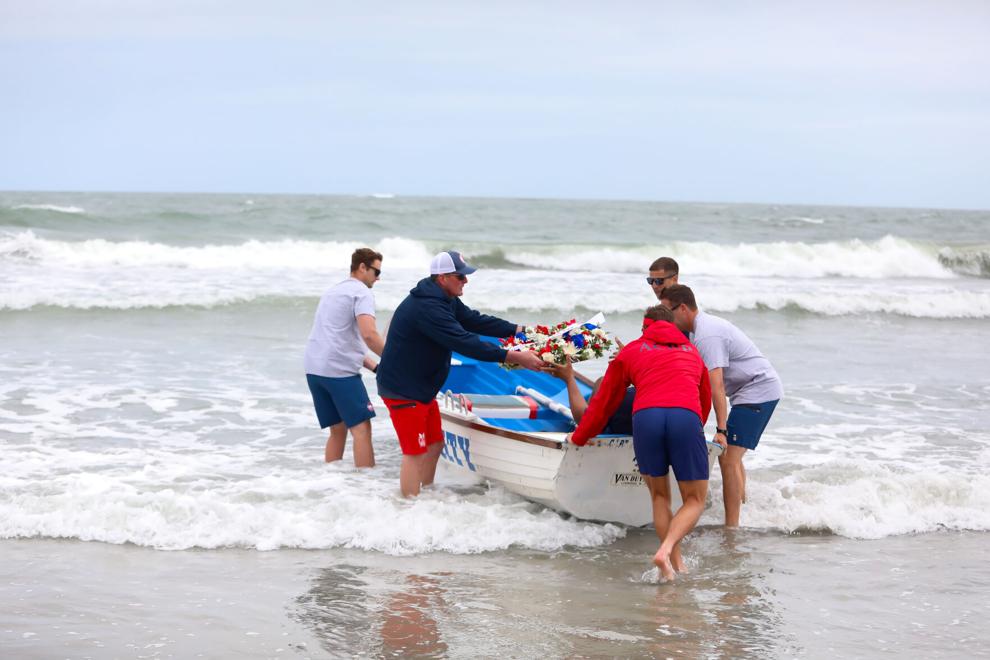 4N8A9366.jpg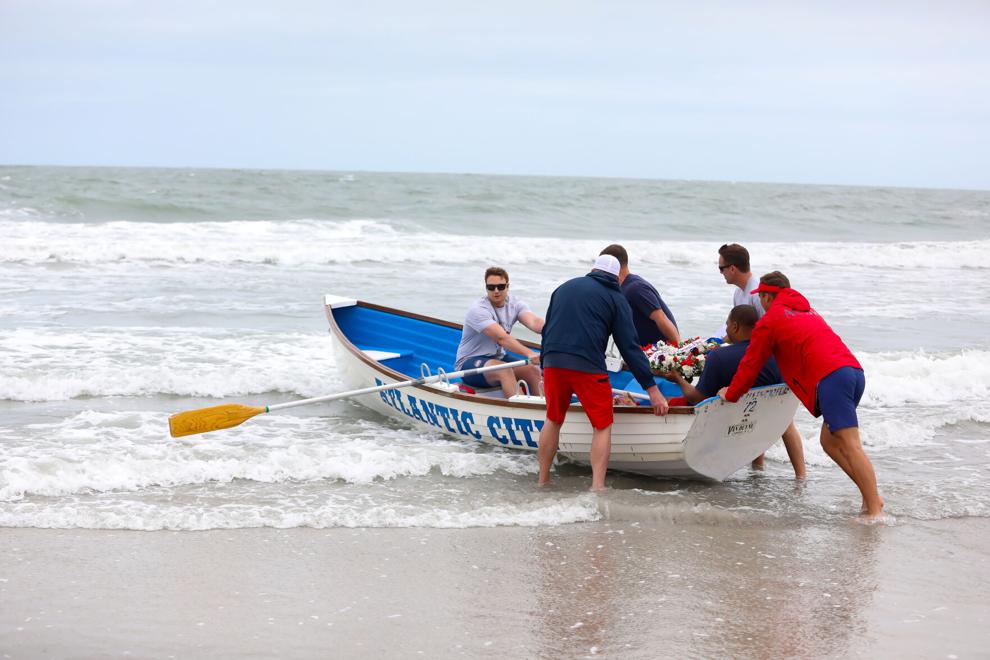 4N8A9368.jpg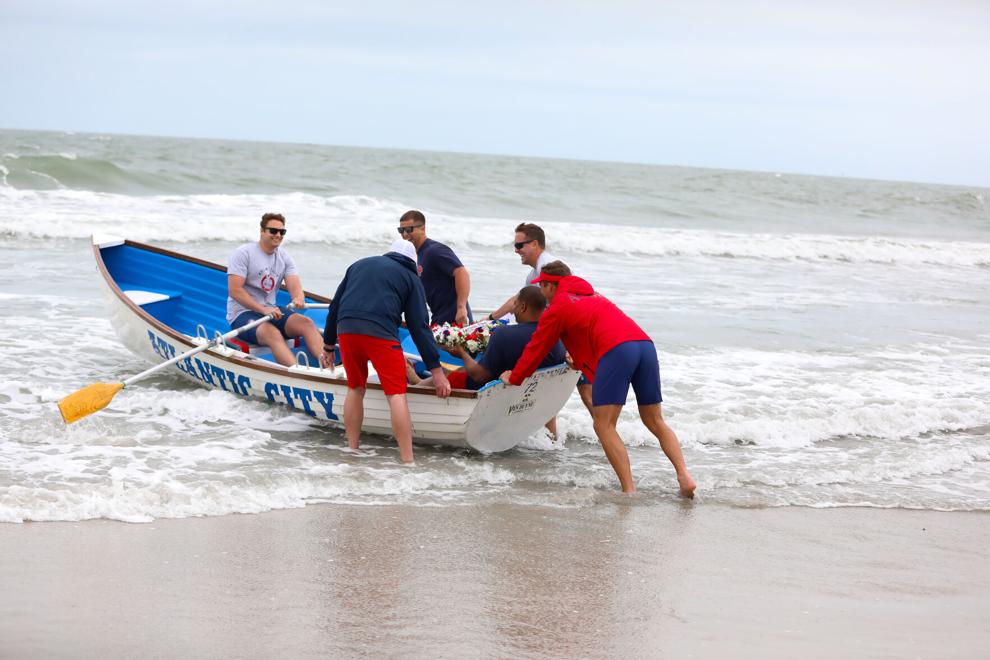 4N8A9375.jpg
4N8A9376.jpg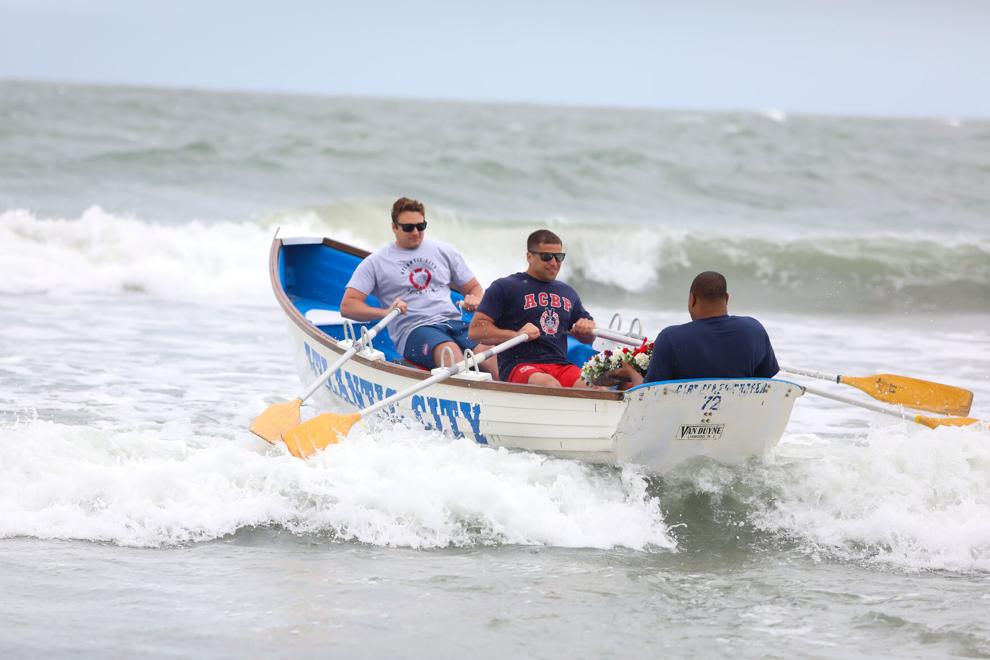 4N8A9387.jpg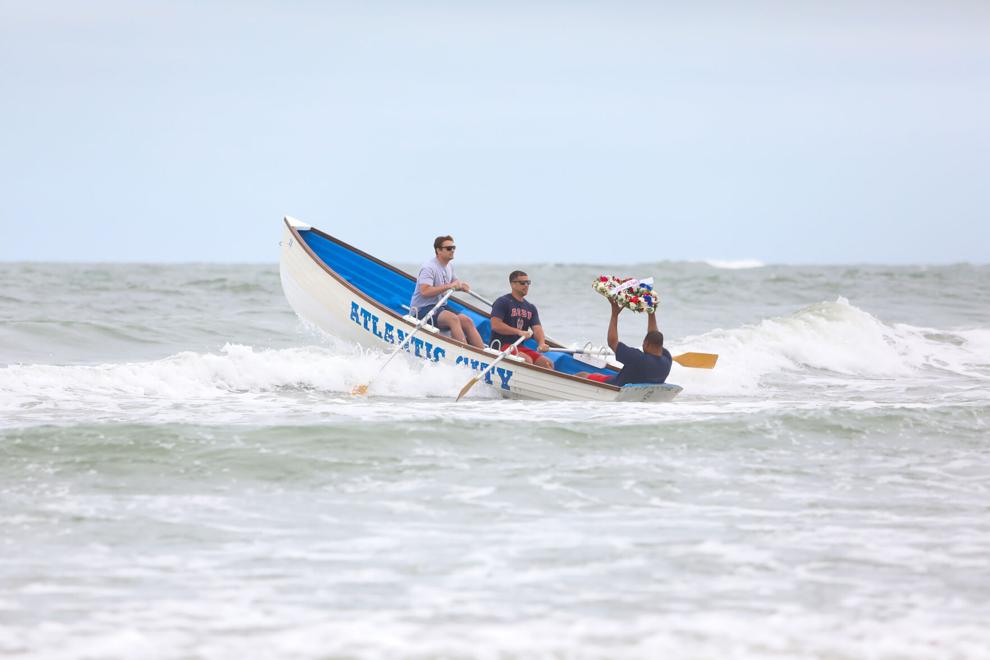 4N8A9388.jpg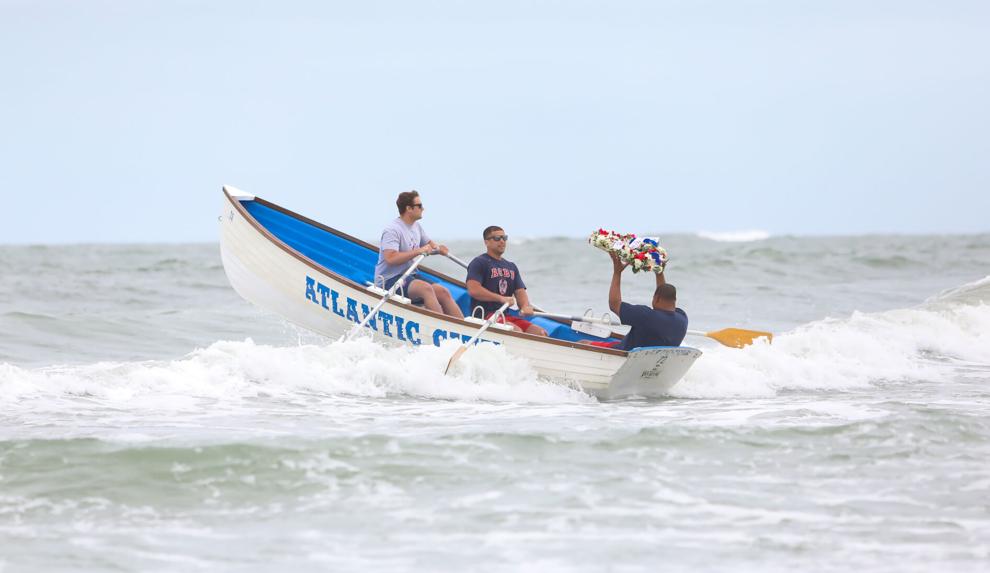 4N8A9391.jpg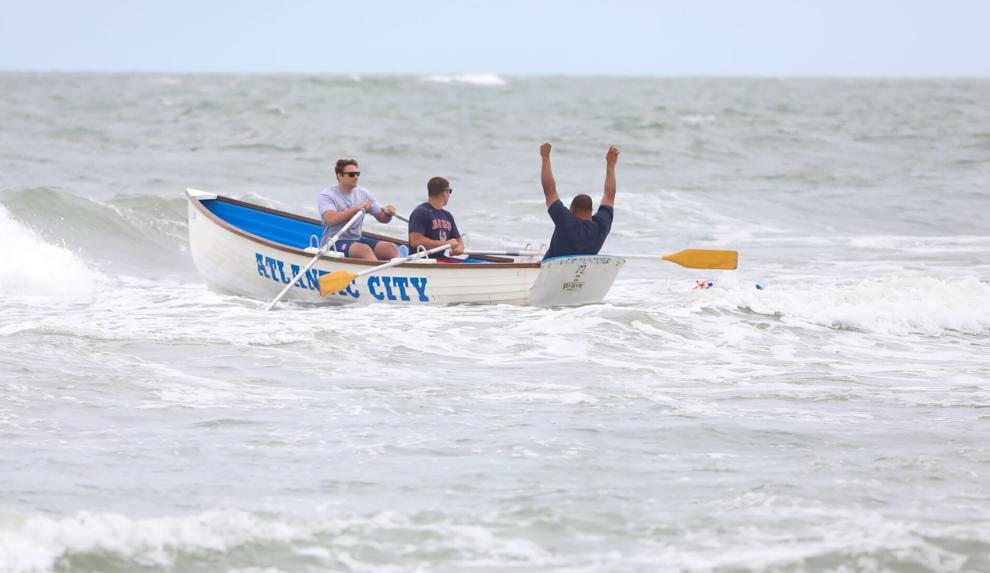 4N8A9395.jpg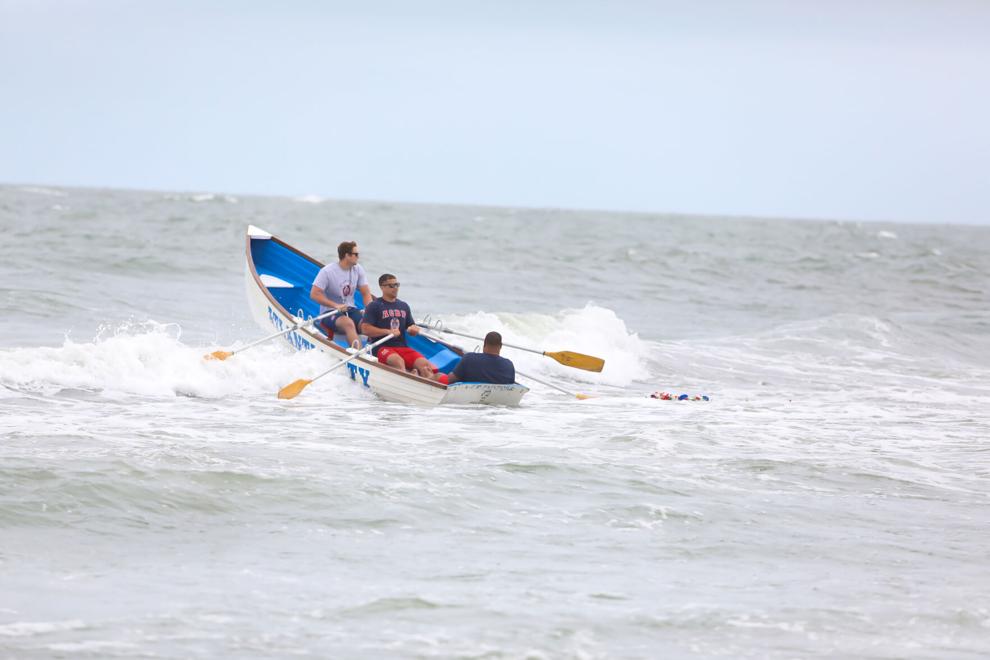 4N8A9405.jpg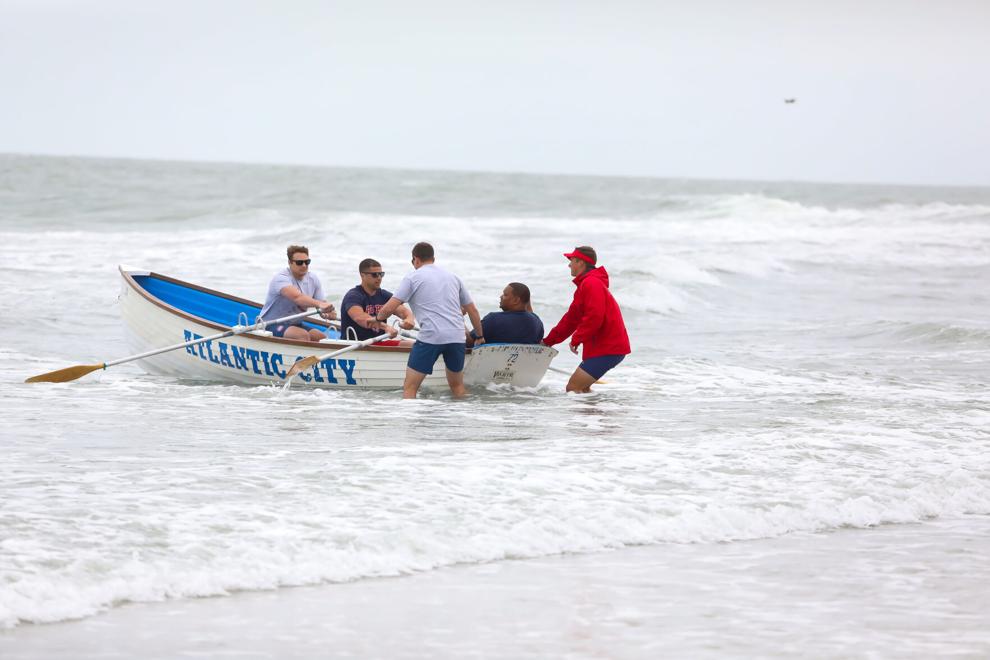 4N8A9408.jpg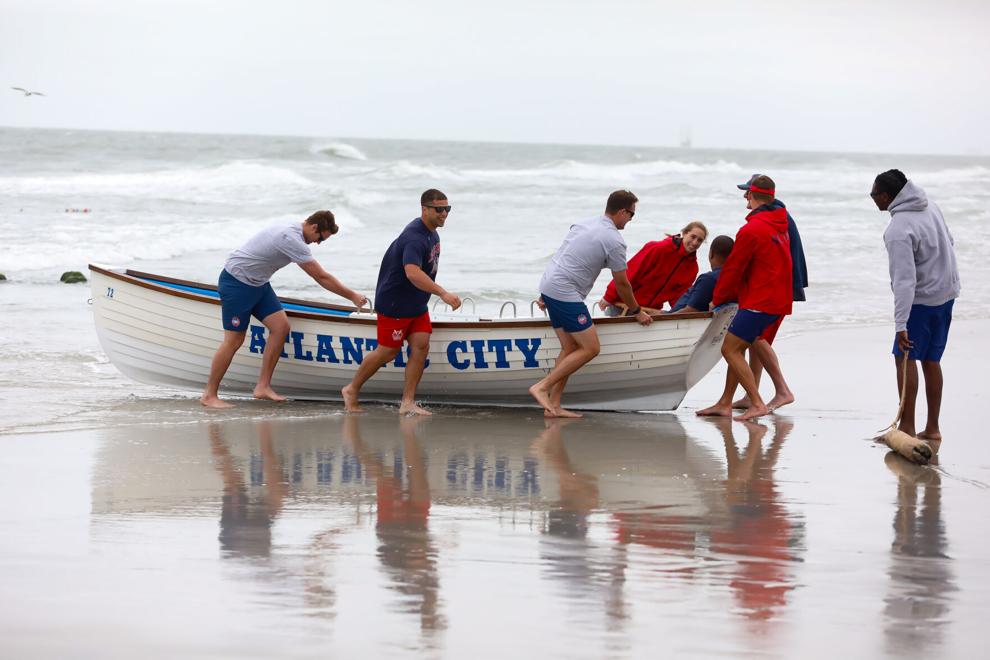 4N8A9416.jpg
4N8A9417.jpg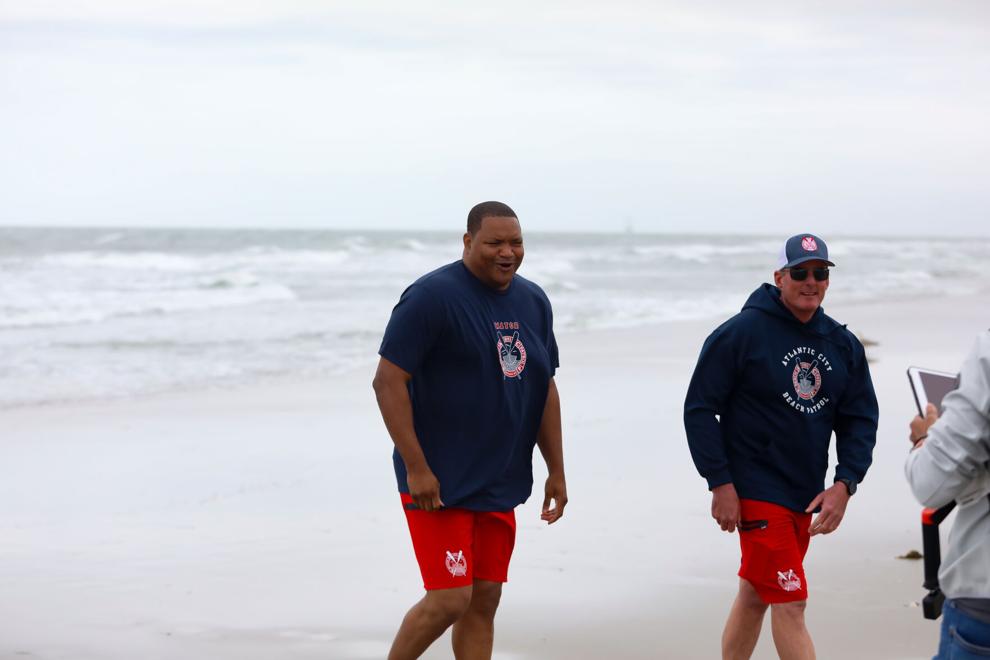 052921-pac-nws-summer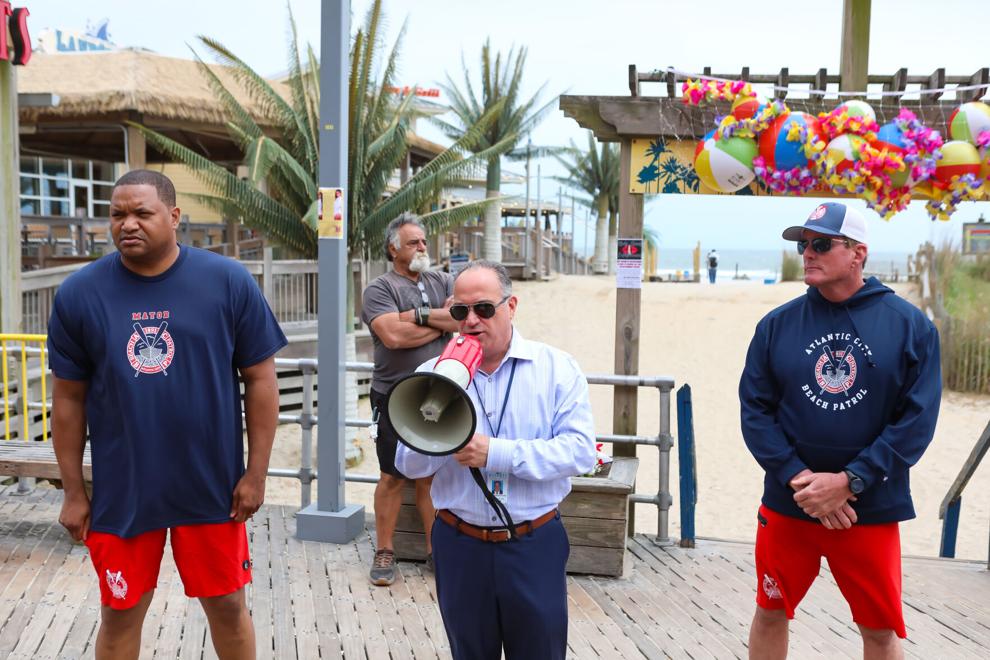 052921-pac-nws-summer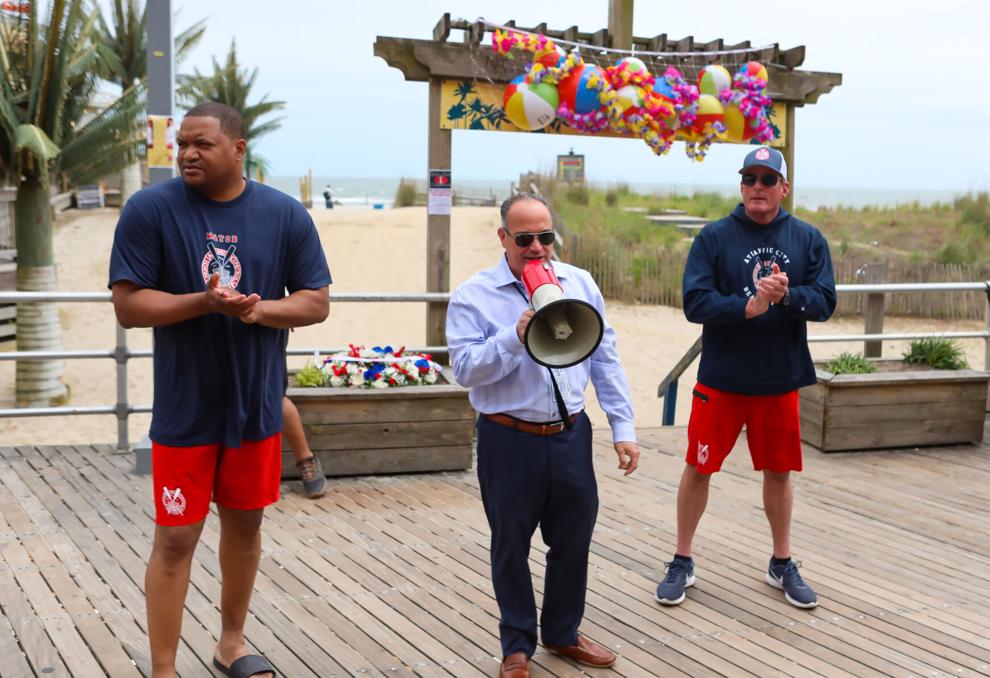 052921-pac-nws-summer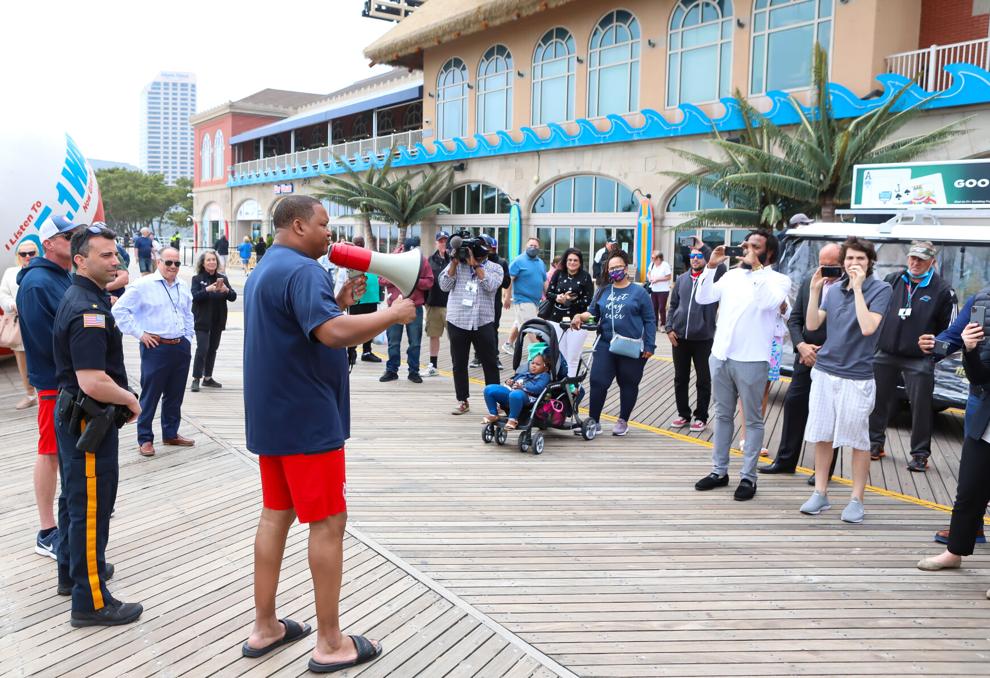 052921-pac-nws-summer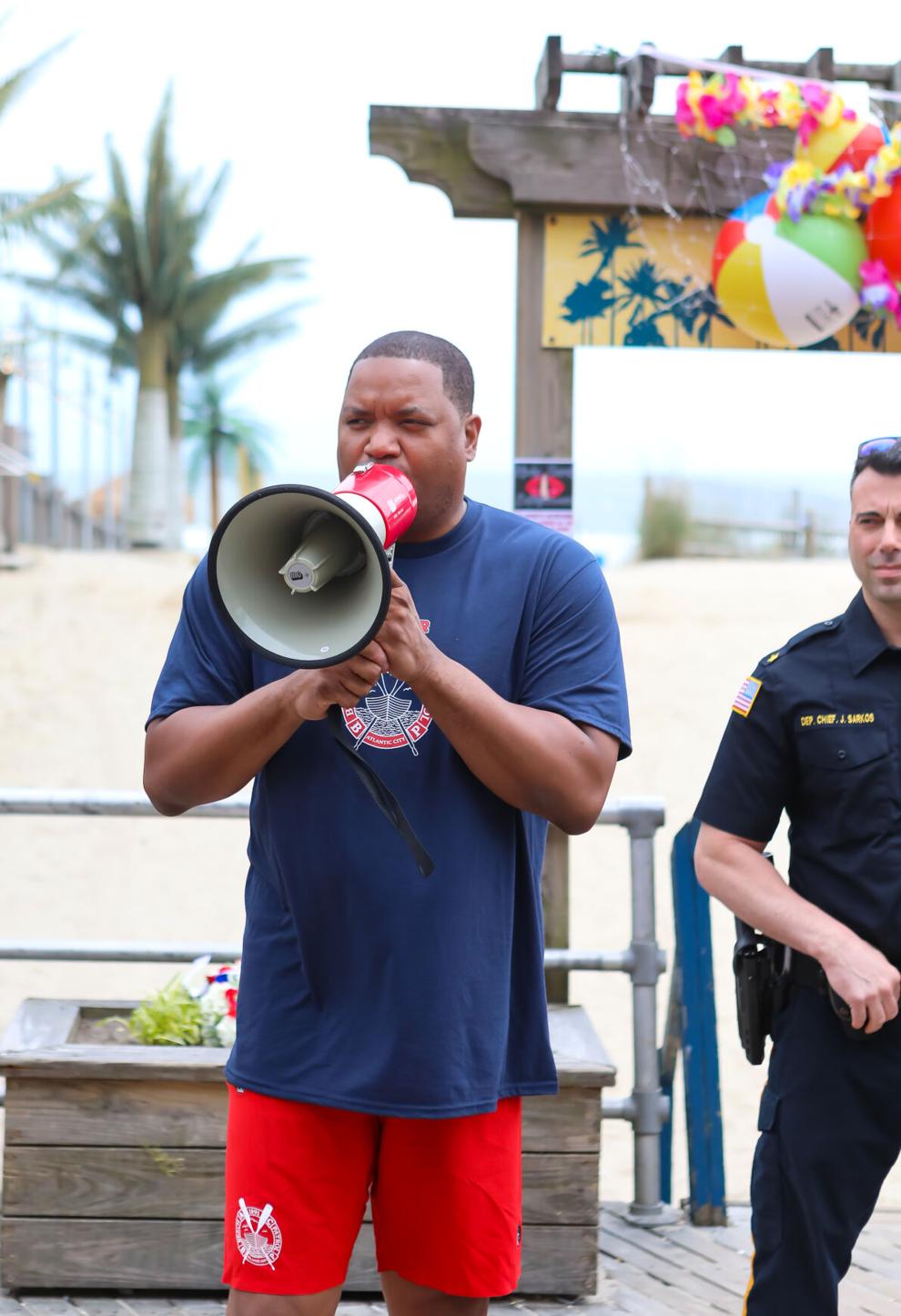 052921-pac-nws-summer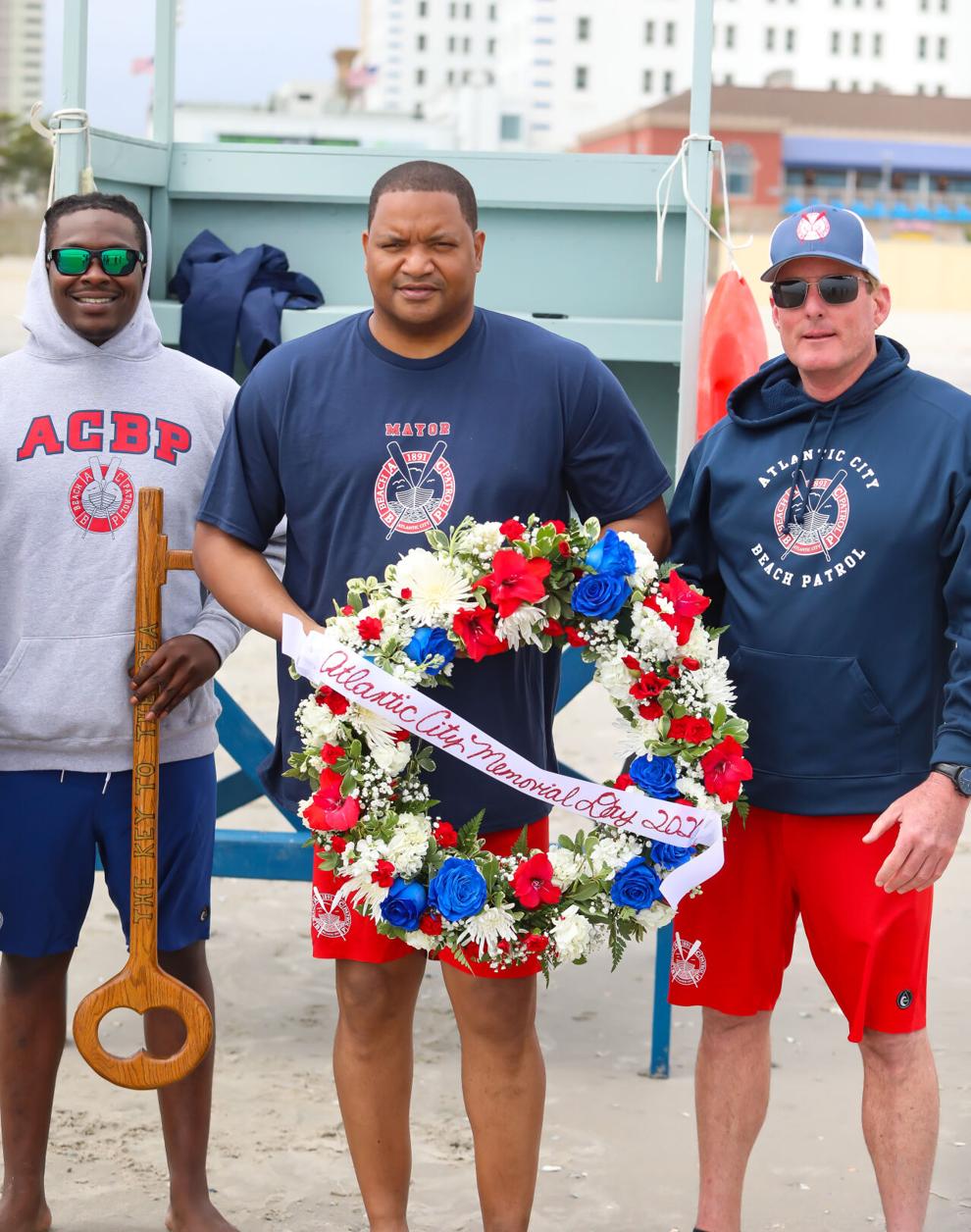 052921-pac-nws-summer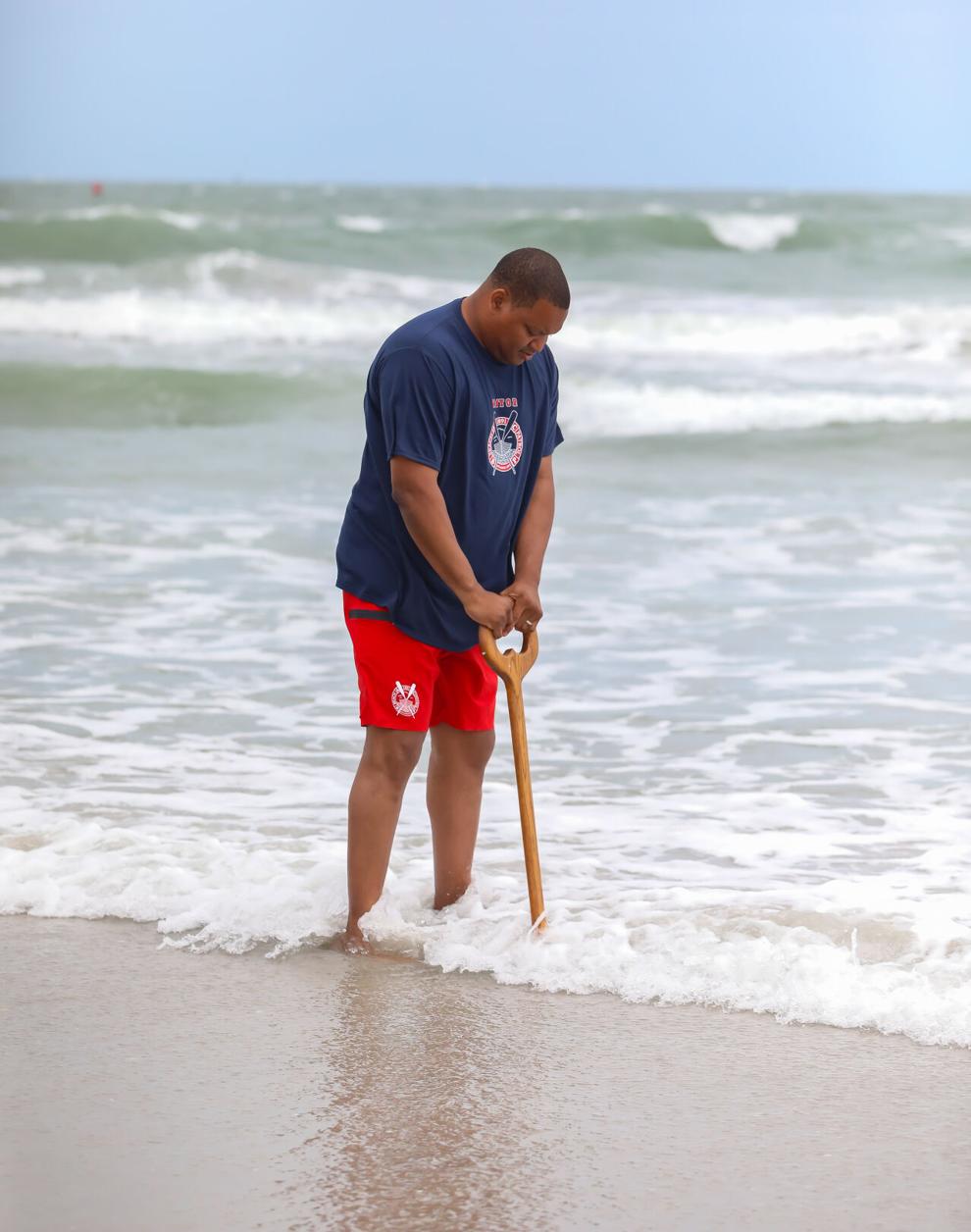 052921-pac-nws-summer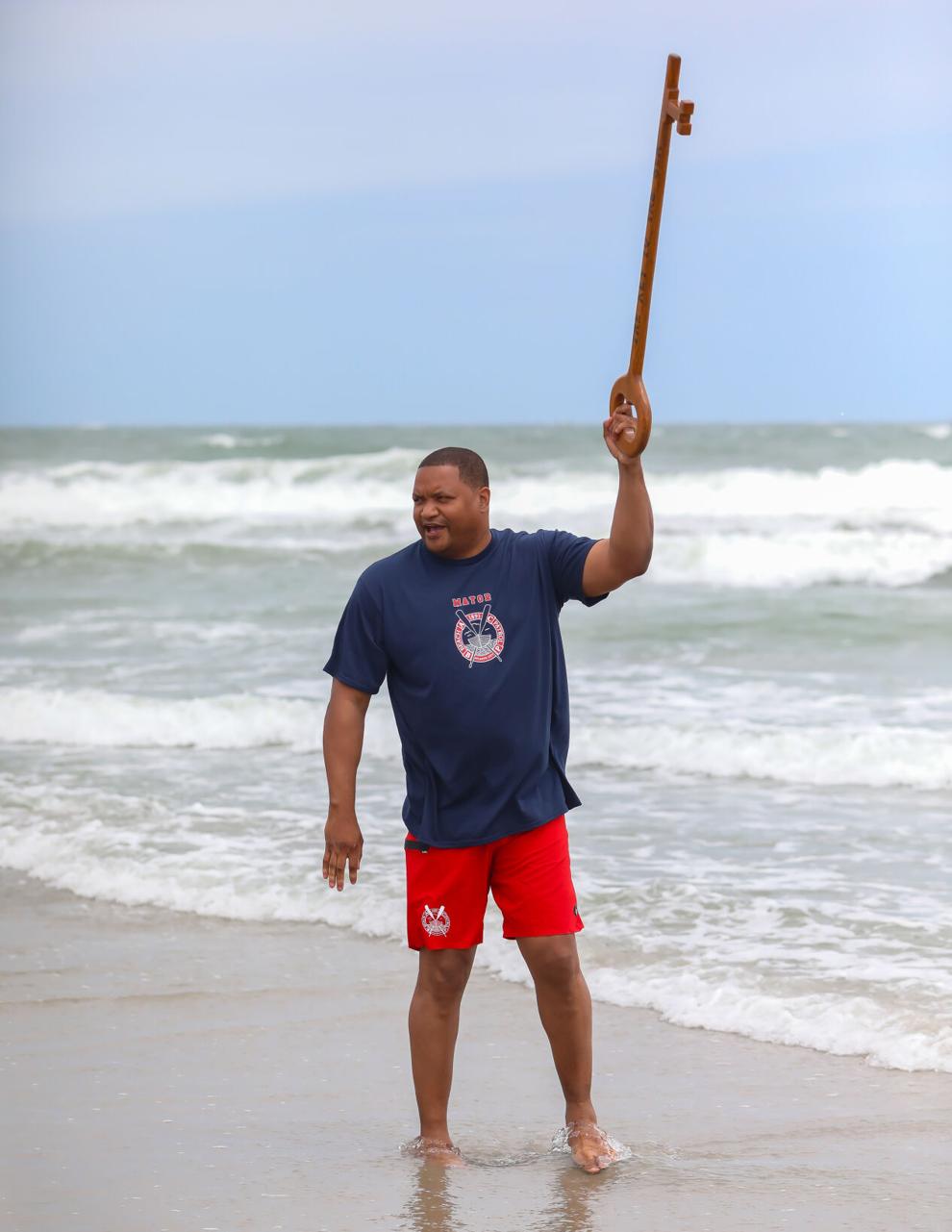 052921-pac-nws-summer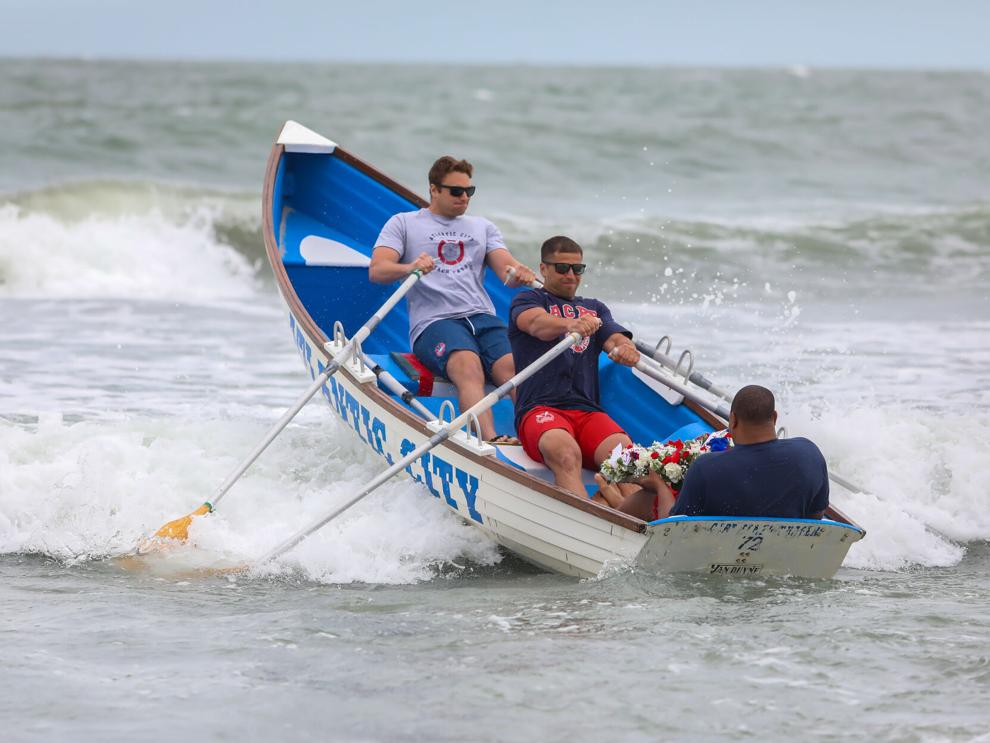 052921-pac-nws-summer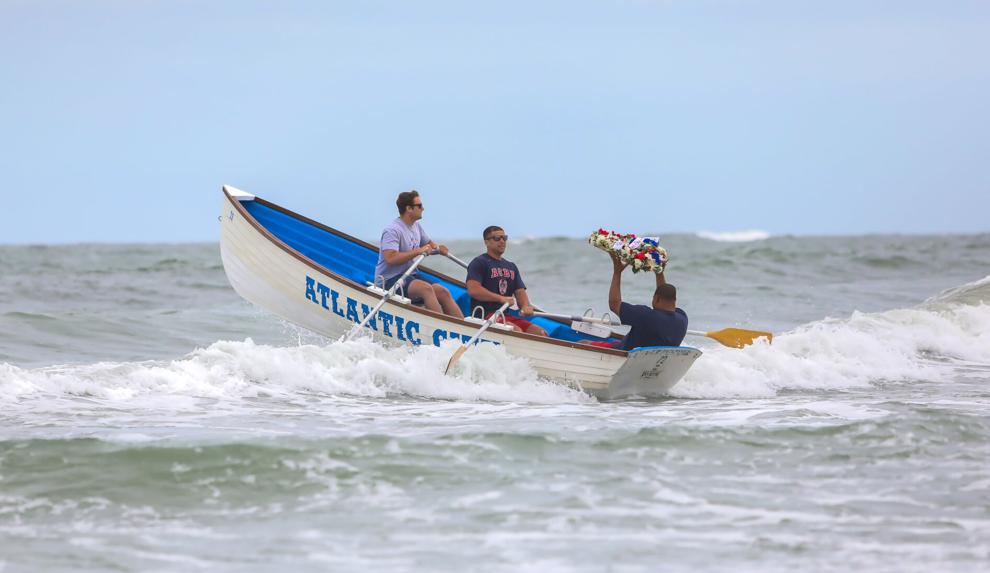 052921-pac-nws-summer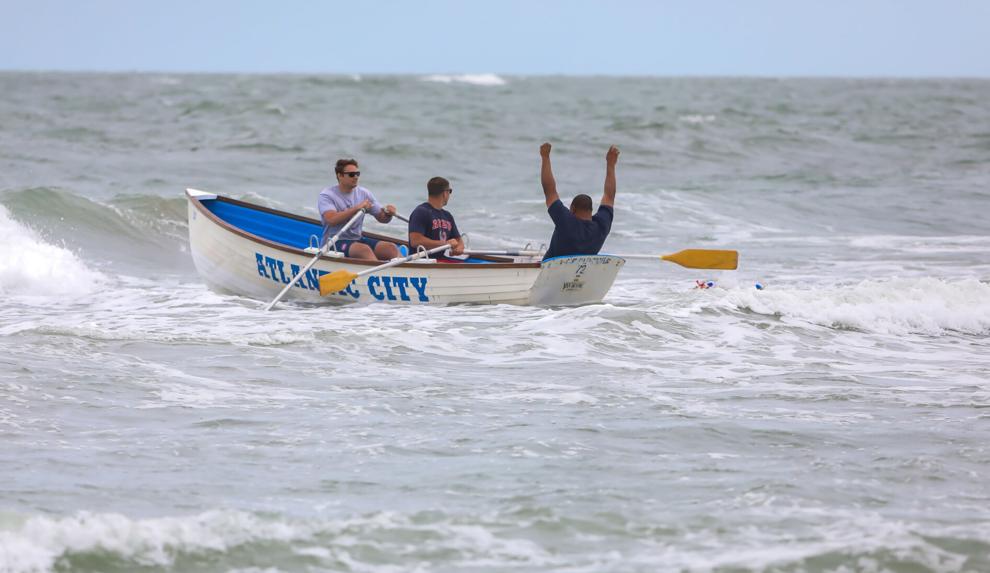 Contact Claire Lowe: 609-272-7251
Twitter @clairelowe