"First, I shoved the Easter Bunny in a closet, and now I've had to cancel Halloween," Pleasantville police Chief Sean Riggin said. "I didn't believe at the beginning of this thing — I never ballparked this for Halloween, ever."
Halloween activities, specifically trick-or-treating, have become a point of contention in South Jersey during the COVID-19 pandemic, which has killed more than 14,000 New Jerseyans. In Atlantic, Cape May and Cumberland counties alone, about 500 deaths have been attributed to the novel coronavirus.
Unlike some municipalities in the central and northern parts of the state, none in South Jersey so far has outright banned the practice.
While the majority of municipalities have earmarked specific times for trick-or-treating, officials from at least two, Pleasantville and Northfield, have decided not to host or sponsor the annual tradition, putting the onus solely on parents and homeowners to decide whether to participate.
However, experts say the risk for children out collecting candy this year is relatively low, as long as they take precautions.
What Halloween activities do you feel are safe during the COVID-19 pandemic?
The Centers for Disease Control and Prevention released guidance Monday for the fall and winter holiday season amid the ongoing COVID-19 pandemic, cautioning residents to abide by state and local health and safety laws. Trick-or-treating, trunk-or-treating, crowded costume parties and indoor haunted houses are all higher risk activities that should be avoided, they said. What Halloween activities will you be participating in this season?
You voted:
The Centers for Disease Control and Prevention late last month issued guidance about the holiday, calling trick-or-treating, trunk-or-treating, crowded costume parties and indoor haunted houses all higher-risk activities to be avoided. Just over a week later, Gov. Phil Murphy said "Halloween is on," urging participants to wear masks or face coverings while they're giving out or collecting treats, noting that costume masks don't count.
"I think, for the most part, trick-or-treating is safe as long as the parents educate the children on how to keep it safe," Anthony Campeggio said. "I feel that it is our job as parents to make sure that our children are following the CDC guidelines."
Campeggio, of Northfield, said his 10-year-old son plans to dress up and go out in their neighborhood to collect candy from a few neighbors, even though city officials have decided not to endorse the holiday.
Northfield Police Chief Paul Newman said it was a tough call, but he wanted to keep his residents safe, adding he worried about the city becoming a hub for a mass gathering of trick-or-treaters if other municipalities also discouraged the event.
In many towns, the responsibility falls on police chiefs to set trick-or-treating hours.
EGG HARBOR TOWNSHIP — While restaurants were finally allowed to reopen indoors at 25% capaci…
"In good conscience, I didn't feel like it was a good idea to sign off on that as the chief of police," Newman said. "It wasn't something I wanted to do. It wasn't a decision I took lightly. We'll have our day again, and it is what it is."
Katherine Soss Prihoda, a pediatric nurse practitioner and associate clinical professor at Rutgers School of Nursing-Camden, said there is little risk to kids hopping quickly from house to house to collect candy as long as they take the proper precautions.
"Most kids that are trick-or-treating are at someone's door for less than five minutes," she said. "I don't know of any kids that can stand still for 15 minutes when trick-or-treating; the goal is to quickly go house to house. Kids would like short visit times even better so they don't have to answer all those questions their neighbors ask them about their costume, school, etc."
And, after almost seven months with disruptions in school, sports and interactions with friends, Halloween might be the time "to safely get back into some sense of normal" for kids, she said.
Outdoor activities should be encouraged, she said, adding that when they aren't allowed, people are driven to unsafe indoor gatherings.
Airbnb announced last week that it will be prohibiting one-night reservations over Halloween…
"Northfield is known for having full-size candy bars, so I understand there's concern," Riggin said, joking, before explaining that the holiday is a good opportunity for law enforcement to interact with the community. "It's really unfortunate. I wish we could find someone to engage with our kids and their parents, but it doesn't look like Halloween is going to be that opportunity."
But Riggin is still holding out hope for winter activities in the community, saying he's "optimistic" for the city's Winter Wonderland event, an annual party that brings hundreds of residents across age groups together for food, festive music and entertainment.
"But I don't know," he said. "At a time when we really need to be engaging with our community as much as we can as all the other terrible things are going on in the world, we need to spend time together between our community and cops, but we can't safely do that."
Campeggio got creative with his candy delivery system this year — he built a candy chute, a device that encourages social distancing amid the pandemic.
A pipe, painted black and red, runs from his porch and ends in the driveway, the tube even with the opening of a skull's mouth. It's a contactless candy delivery system.
"The chute will help maintain the 6 feet separations and ease some of the parents' worries," Campeggio said. "It is important with everything going on to give our children some sense of normalcy."
Atlantic County
Atlantic City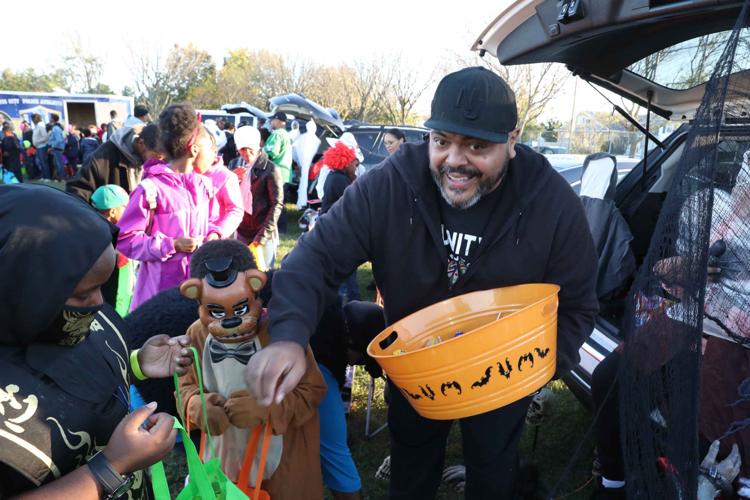 Atlantic City's trick-or-treating hours are set for 5 p.m. to 8 p.m. on Halloween. 
Egg Harbor City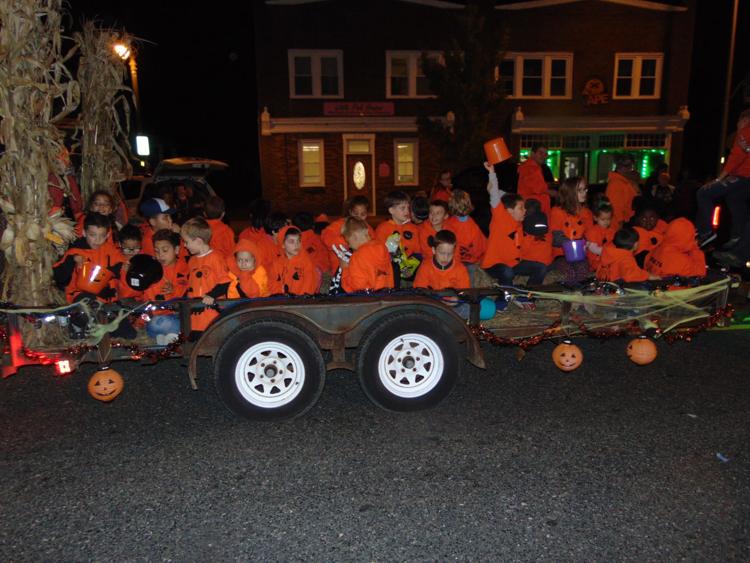 Egg Harbor City decided to hold the 2020 Halloween Parade this year on Friday, October 30. It requires keeping physical distance and wearing a cloth mask for people's safety during this virus time. The Cedar Creek High School band will march in the parade. There will be costumed walkers and floats. Line up at City Hall at 6:00 p.m. for costume and float judging. The parade starts at 6:30 p.m.
Galloway Township
In a letter to residents, township police Chief Donna Higbee said trick-or-treating will run from 6 p.m. to 8 p.m. on Halloween.
"I believe that the decision to allow children to trick or treat falls upon their parents/guardians and as such it would not be appropriate for me to cancel Halloween at this time," Higbee said. "With that being said, we are still under coronavirus restrictions with respect to certain things but I strongly believe you are all educated enough at this point to decide what is best for your own children."
For residents who not want to participate, Higbee said to "utilize the age old unspoken rule of turning off your porch light and not answering your door."
"I am asking all parents/guardians to accompany their children or please explain this common courtesy to them so that everyone can feel safe in their own home while still allowing others to participate if they feel they would like to," she said. "Follow all CDC guidelines with respect to sanitizing hands, social distancing and wearing masks wear appropriate."
Linwood
Trick-or-treating will run from 6 p.m. to 8 p.m. on Halloween, officials said. However, the police department will not be closing neighborhood streets this year due to COVID-19 restrictions.
Maurice River Township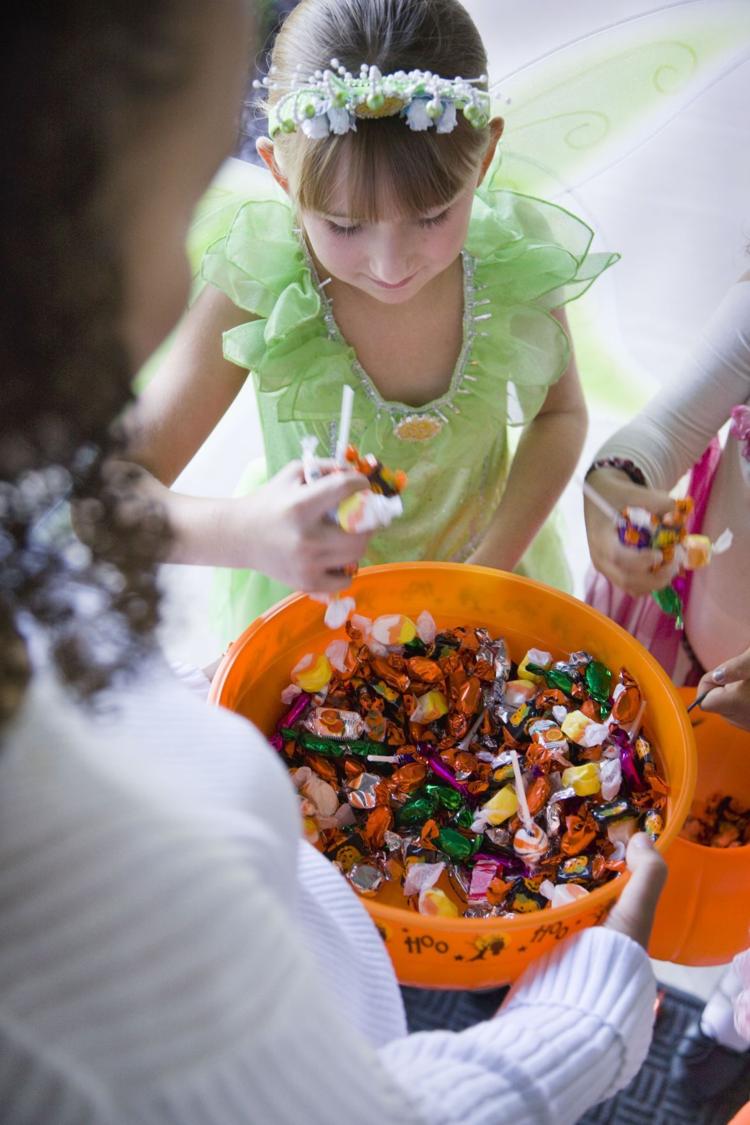 Maurice River Township's trick-or-treating event will take place 4 p.m. to 7 p.m. on Halloween, rain or shine. 
Mullica Township
Trick-or-treating will run from 6 p.m. to 8 p.m. on Halloween, township officials said.
Northfield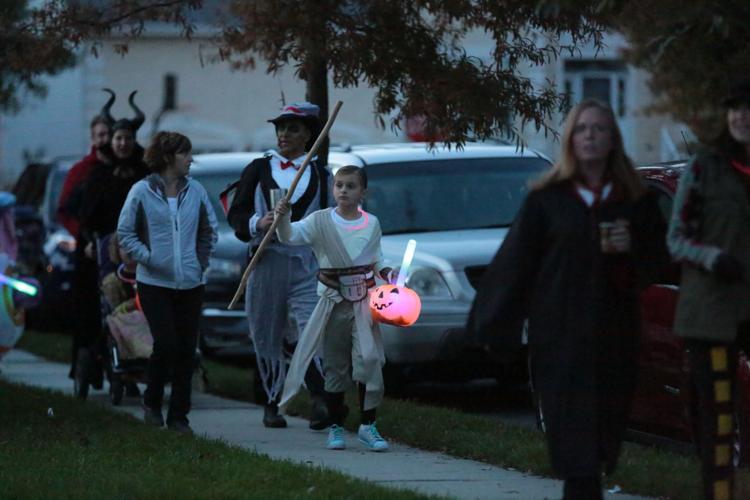 Northfield officials announced their their trick-or-treat celebration is canceled this year due to the ongoing COVID-19 pandemic.
"As such, the City of Northfield will not sponsor or direct any Trick-or-Treating activities, and we are joining the city of Pleasantville who has made a similar decision," according to a letter posted on the city police's Facebook page.
Although families may decide to engage in traditional trick-or-treating, city officials are encouraging participants to follow CDC guidelines. 
Pleasantville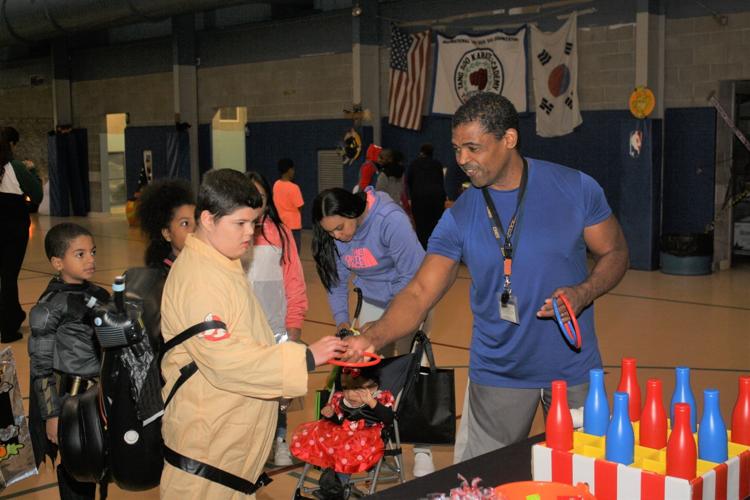 City officials said they will not be hosting community-wide trick-or-treating events for Halloween this year amid the ongoing COVID-19 pandemic.
"As such, the city of Pleasantville will not sponsor or direct any events which encourage interpersonal contact or close proximity among the general public," according to a news release from police Chief Sean Riggin, citing a consultation with city officials, the Office of Emergency Management and health experts. "We invite our community to engage in activities which allow our kids to have fun, while practicing social distance and safe practices."
Ventnor
Ventnor officials have planned a Fall Fun Day on Saturday, Oct. 17, featuring food trucks, crafters, karaoke and a screening of "Hocus Pocus" on the beach.
Cape May County
Lower Township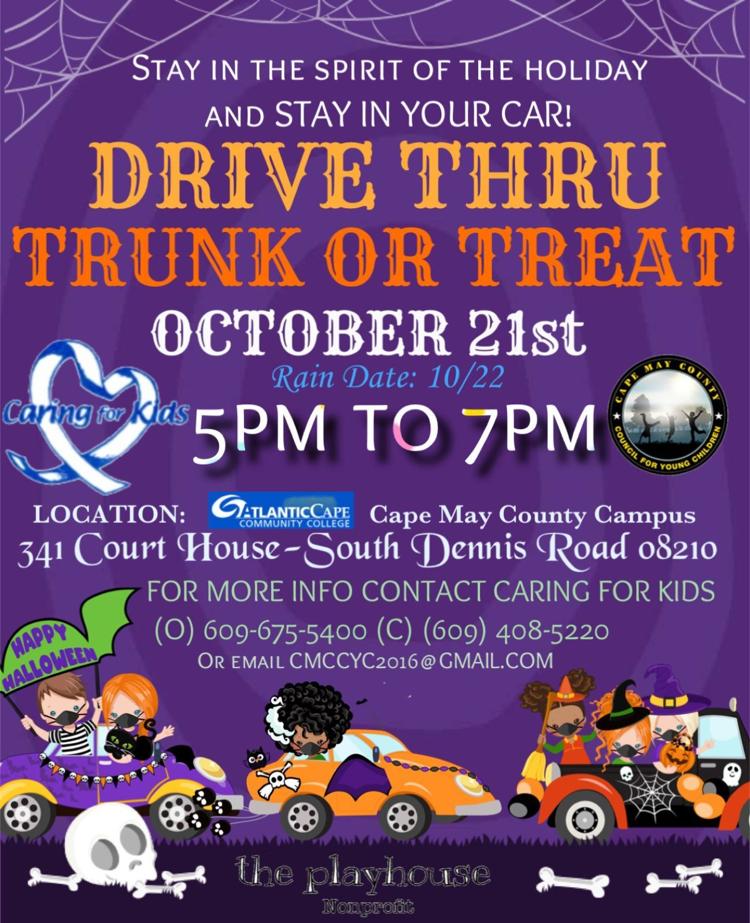 A drive thru trunk-or-treat is set for 5 p.m. to 7 p.m. Oct. 21 at Atlantic Cape Community College's Cape May Campus, 341 Court House South Dennis Road, Cape May Court House. The rain date is Oct. 22.
Another drive thru trunk-or-treat is set for Oct. 24 from 6 p.m. to 8 p.m. at the Richard M. Teitelman Middle School parking lot, 687 Route 9.
Ocean City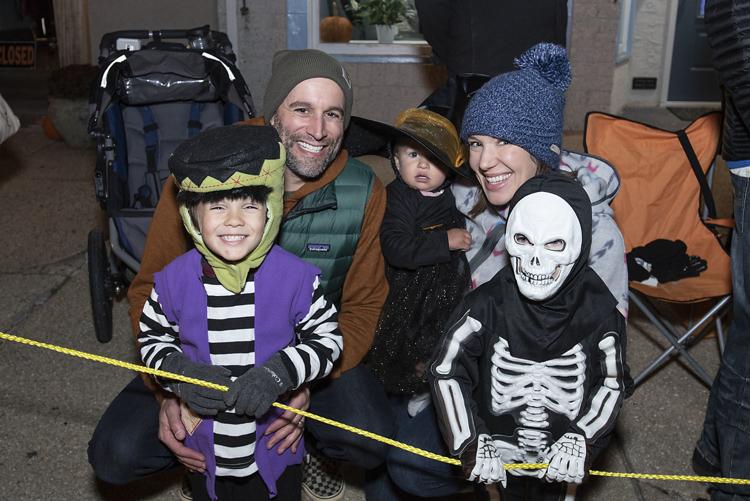 This year's Halloween Parade has been canceled, the city and the Ocean City Exchange Club said in September.
The event, which would have been the 73rd annual installment, was scheduled for Oct. 29.
"With N.J. Gov. Phil Murphy's strict prohibition on mass gatherings unlikely to be lifted any time soon and with so much advanced planning necessary for event participants and organizers, making the call now is the only safe decision," Mayor Jay Gillian said in a news release.
Halloween House Decorating Contest: The deadline to register is 4 p.m. Friday, October 23, 2020. The contest encourages everybody to get in the spirit of the holiday in a safe and fun way. Judges will award prizes for homes in each of the city's four wards and for businesses. A list of participants will be posted, so everybody can see the decorated homes.
Trick-or-Treating: Hours for Ocean City will be 4 p.m. to 7 p.m. Saturday, Oct. 31. Free door hangers will be available starting Friday to identify homes that will put out treats. This system will make it easier for trick-or-treaters to find participating homes, and it will limit interactions with homes not participating. Check www.ocnj.us/halloween for details on how to pick up your free door hanger and on recommended health and safety precautions. 
Halloween Costume Skate: The Ocean City Skate Park will be host to a Halloween event with prizes for best trick and best costume. The skate will be 4 p.m. to dusk on Saturday, Oct. 31, at the park at Fifth Street and Asbury Avenue. Free candy and music will be available.
Sea Isle City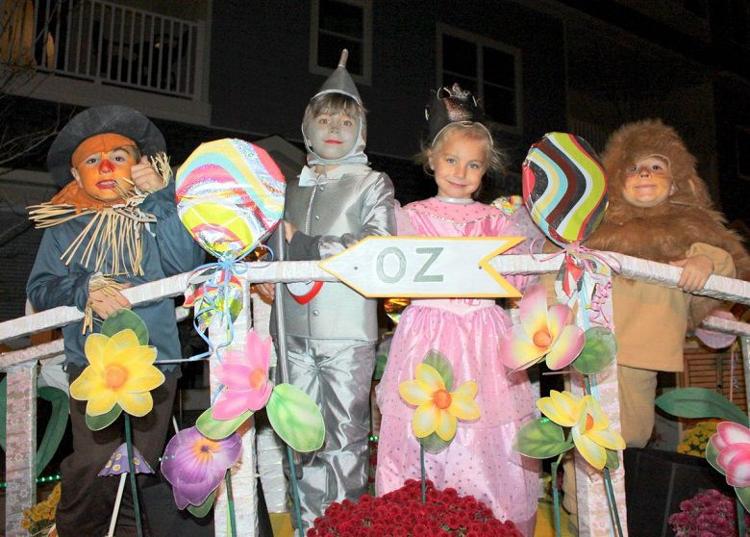 Sea Isle City Mayor Leonard Desiderio said that his city's Halloween Parade and Dance Party, scheduled for Oct. 16, has been canceled because of COVID-19.
However, trick-or-treating will run from 5 p.m. to 8 p.m. on Halloween. Officials have also scheduled alternate events for those who do not feel comfortable participating. 
Saturday, Oct. 24, is the Family Halloween Magic Show at the Freeman Douglas Field on Route 9. There will be two afternoon shows. The shows are free but reservations are required. Time of shows are to be announced. That same day, from 6 to 8 p.m., will be a drive through trunk-or-treat in the Teitelman School parking lot.
Upper Township
The township's trick-or-treating hours have been set for 4 p.m. to 7 p.m. Oct. 31. 
Wildwood Crest
Wildwood Crest officials set hours for trick-or-treating this Halloween, according to a Thursday news release.
Trick-or-treating will run from 5 p.m. to 7 p.m. on Halloween, according to the release.
"Those who plan to trick-or-treat should limit groups to current household members, stay local as much as possible, and limit the number of homes visited along their route," officials said. "Social distancing should be practiced as much as possible among all who are not members of the same household."
Officials urged those distributing treats to limit interaction and contact with trick-or-treaters as much as possible, and to wear masks when individuals come to the door and regularly wash hands.
"Those distributing treats may consider leaving a treat bowl on their porch, on a table or in a place where it can be easily accessed by trick-or-treaters while adhering to social-distancing requirements," officials said. "If possible, those distributing treats should arrange individually packaged treats so trick-or-treaters can collect their treats without having to access a shared bowl. Candy should be commercially packaged and non-perishable. Non-food treats should be considered for distribution."
Woodbine
Trick-or-treating is set for 5 p.m. to 8p.m. on Halloween.
Cumberland County
Bridgeton
Trick-or-treat will be on Saturday, Oct. 31, between 4 p.m. and 7 p.m.
Milville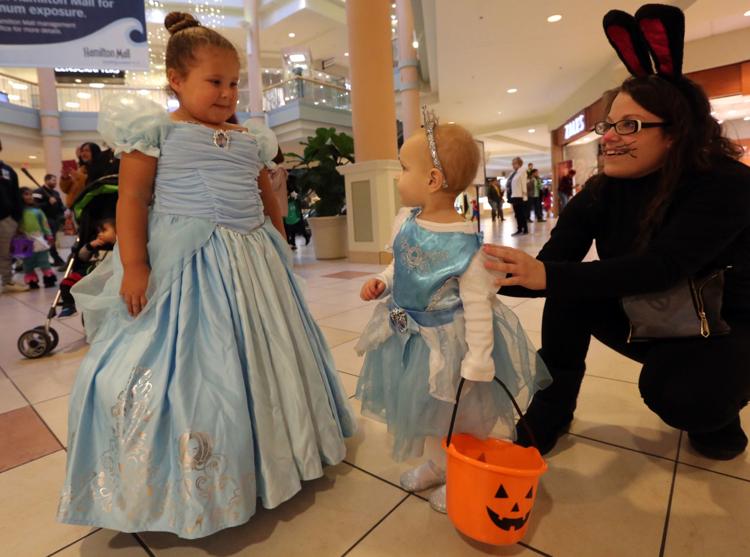 Millville is planning to hold Halloween from 4 p.m. to 7 p.m. Oct. 31.
Vineland
Vineland officials on Monday said that they will hold "traditional" trick-or-treating on Halloween.
The events, which will be in compliance with "current recognized COVID-19 mitigation protocols," will run from 4 p.m. to 7 p.m., according to a post on the city's Facebook page.
"This includes wearing a face covering, staying six feet apart if traveling in groups, and carrying hand sanitizer," according to the post. "Homeowners may also want to try creative ways of distributing the treats such as placing a decorated table on the porch with individual bags of candy, setting up yard displays with individual treat bags, or neighbors joining together to set up trunk-or-treat displays in their driveways for passing out candy."
Also in the post, officials urges residents to make parties virtual this year, or consider gathering remotely to carve pumpkins.
Contact: 609-272-7241
Twitter @ACPressMollyB
Concerned about COVID-19?
Sign up now to get the most recent coronavirus headlines and other important local and national news sent to your email inbox daily.