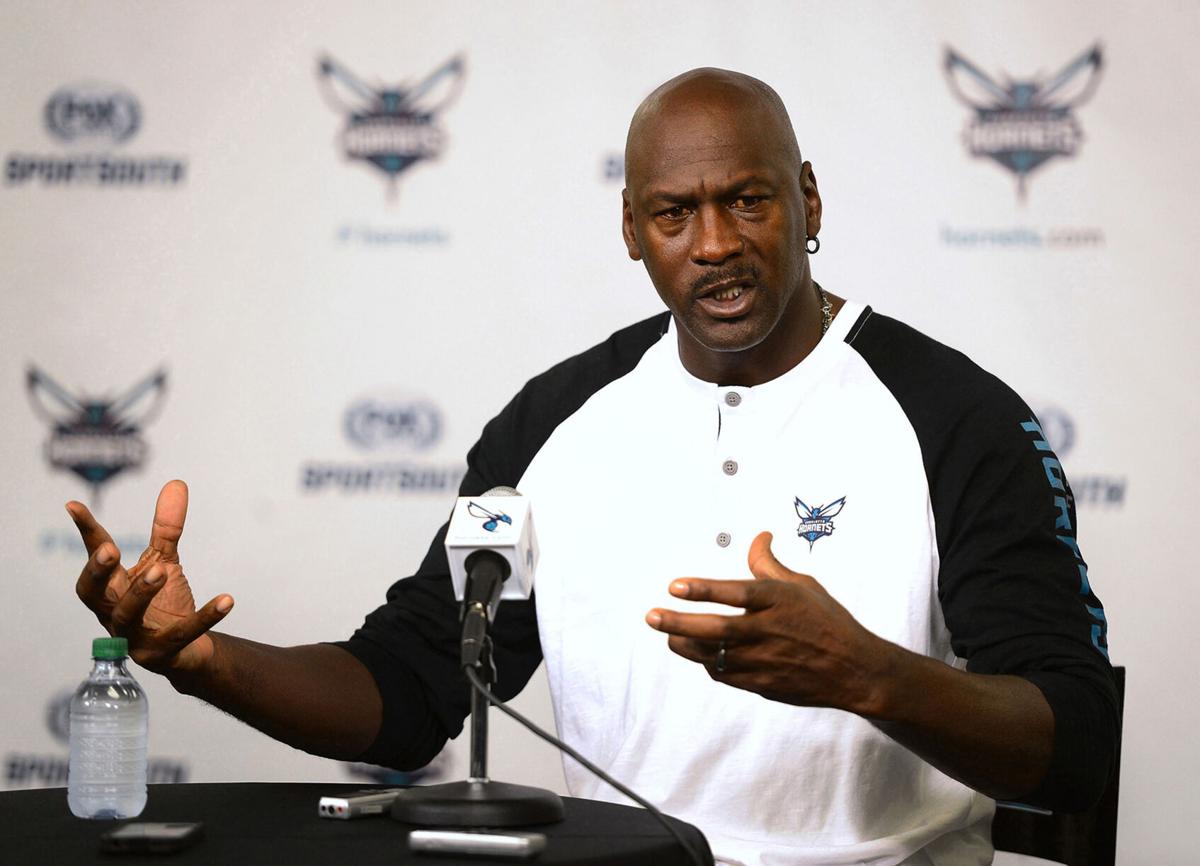 MARGATE —  Michael Jordan is back in South Jersey.
The NBA Hall of Famer was seen leaving Steve & Cookie's By The Bay in Margate on Tuesday night.
A video posted on Twitter showed Jordan leaving the restaurant and being greeted outside by a mob of fans. One can be heard shouting, "Jordan, I love you," as many in the crowd recorded the encounter on their phones. Jordan didn't say anything in the video and simply walked into a car with a cigar in his mouth.
Thanks to my reader for sending me this. >> Basketball legend Michael Jordan leaving Steve & Cookies By The Bay in Margate, NJ. Supposedly he's in town for the Jimmy Johnson A.C. Championship Fishing Week. Thanks 😊
🎥Steve Schoeffler pic.twitter.com/w49cTR50nq

— PhillyChitChat (@HughE_Dillon) July 14, 2021
Jordan is in town for Pro Football Hall of Famer Jimmy Johnson's fishing tournament in Atlantic City. His boat, Catch 23, is registered for the competition. He was also seen in Borgata recently.
Catch 23 has become a regular sight at fishing tournaments along the east coast. The $8 million, 80-foot Viking in January won the 58th annual Buccaneer Cup Sailfish Tournament in Palm Beach, Florida, one of the oldest tournaments in the sport. In 2020, the Catch 23 crew caught a 442-pound blue marlin in the 63rd annual Big Rock Blue Marlin tournament in North Carolina.
According to another tweet, Jordan's private jet is parked at Atlantic City International Airport.
Contact Ahmad Austin:
609-272-7404
Twitter @ACPressAustin