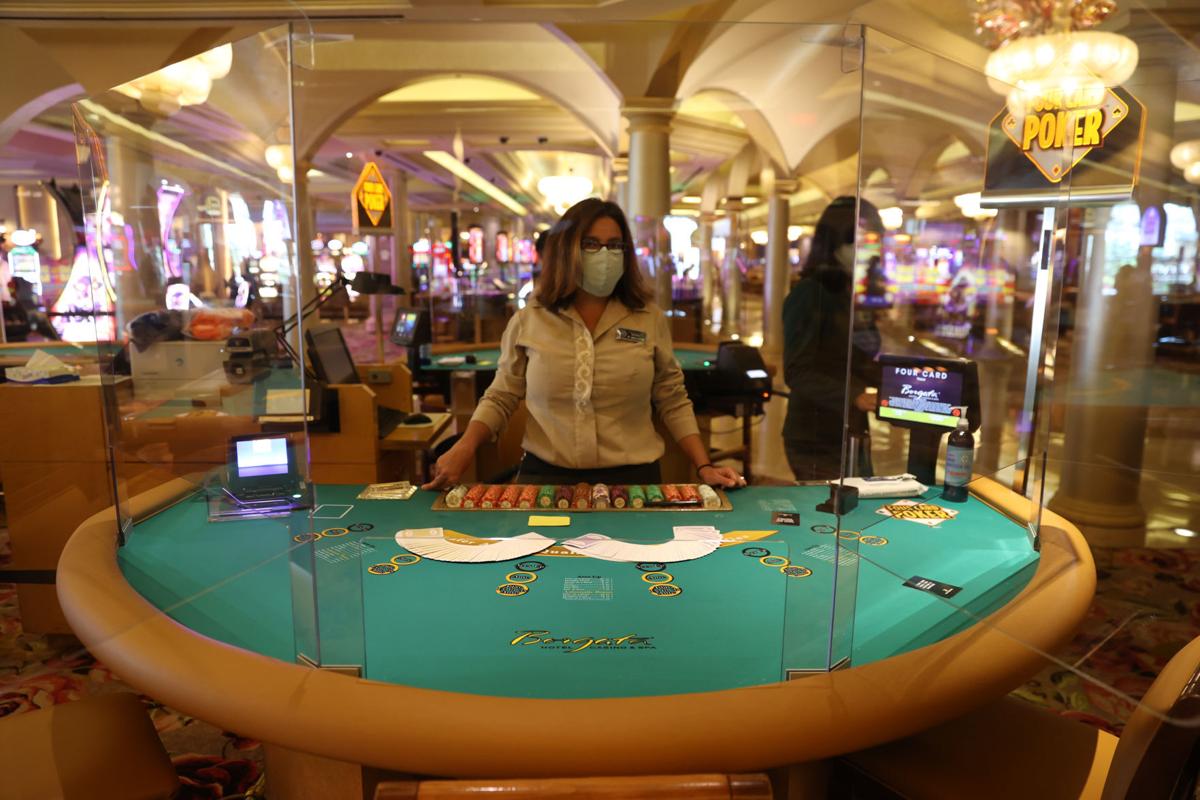 ATLANTIC CITY — For the third consecutive month, the number of workers employed by casinos decreased compared to 2019, underscoring a trend that began last summer and was only interrupted by a three-and-a-half month shutdown because of the novel coronavirus.
Atlantic City's nine casinos reported 22,503 jobs in September, according to data from the state Division of Gaming Enforcement.
That figure is 151 more than the industry's total in August, but 4,782 fewer jobs than reported in September 2019, a decrease of 17.5% year over year.
The last full month the city's casinos reported an increase in total jobs, year over year, was June 2019, when the industry employed more than 29,000 people.
Steve Callender, president of the Casino Association of New Jersey and regional president for Caesars Entertainment Inc., said the complete absence of convention business and the 25% property capacity restrictions are primary causes for the low employment numbers.
"It doesn't surprise me that we're down that far based on the capacity restraints that we have," he said. "We need help, and we need to be able to offer more of an experience for people. We think we're ready to go to 50% indoor dining and, certainly, have meetings and gatherings where we have the ability to spread people out (in the casino ballrooms and banquet halls)."
The September employment report also shows more than 4,800 jobs listed as neither full- or part-time, but "other," a category typically used to identify on-call, seasonal and temporary employees.
Since July, the other category has included "a significant number of individuals on furlough due to COVID-19," according to the state gaming regulator's report. For a handful of Atlantic City casino properties, the category also includes employees on a leave of absence.
The exact number of employees on furlough or leave of absence is not specified.
Callender said a good portion of the employees on furlough include banquet and restaurant employees, as well as front office staff who handle meetings and convention events.
This year has been hard on casino employees, who faced a mandatory shutdown of their place of employment in mid-March followed by months of struggle to get unemployment benefits and seemingly endless uncertainty about when they could return to work. Even after getting the green light to go back to work in early July, casino capacity limitations, prohibitions against indoor dining and beverage service, and restrictions for out-of-state travelers meant less business and, for many, less take home pay.
The return of indoor dining (at 25% capacity) in early September helped some people return to work, said Bob McDevitt, president of Unite Here Local 54, the labor union which represented nearly 10,000 casino employees before COVID-19.
McDevitt said the percentage of out-of-work members dropped from more than 50% to less than 30% after indoor dining resumed.
"If we had 50% indoor dining capacity, there would be an incremental increase of people returning to work," McDevitt said. "Right now, there's a lot of people back to work, but they're only working 25 or less hours per week."
The coronavirus pandemic has severely impacted Atlantic City casino operators, too. The industry reported operating losses of more than $112 million in the second quarter of 2020, a period that included most of the governor's mandatory shutdown of the industry, which began on March 16 and lasted until July 2.
Gaming revenues reported by the casinos have not returned to pre-pandemic levels. Last month, the industry reported a 3% increase in total gaming revenue compared to September 2019, but the slight uptick was due almost entirely to online gaming. Revenues from slots (-9.6%), table games (-28.7%) and sports betting (-23.5%) were all down in September.
McDevitt said the union is paying attention to how the industry responds to the decrease in retail gaming revenues because it could impact how quickly employees are brought back to work, if at all.
"There's a real possibility that some of the employers, because they're run by private equity, that they'll use this as an opportunity to cut back an already reduced workforce permanently," he said.
There were 16,054 reported full-time jobs in September, down from 20,003 in 2019. The number of part-time jobs reported decreased from 3,100 in September 2019 to 1,623 last month.
GALLERY: Borgata reopens its poker room
nws_pokerreturns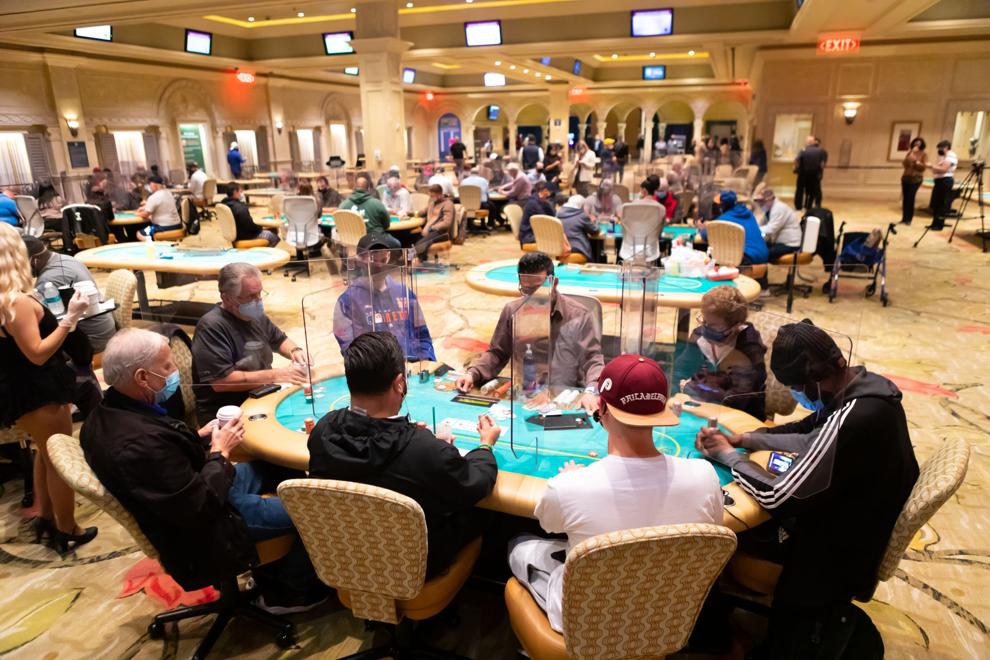 HIDE VERTICAL GALLERY ASSET TITLES
nws_pokerreturns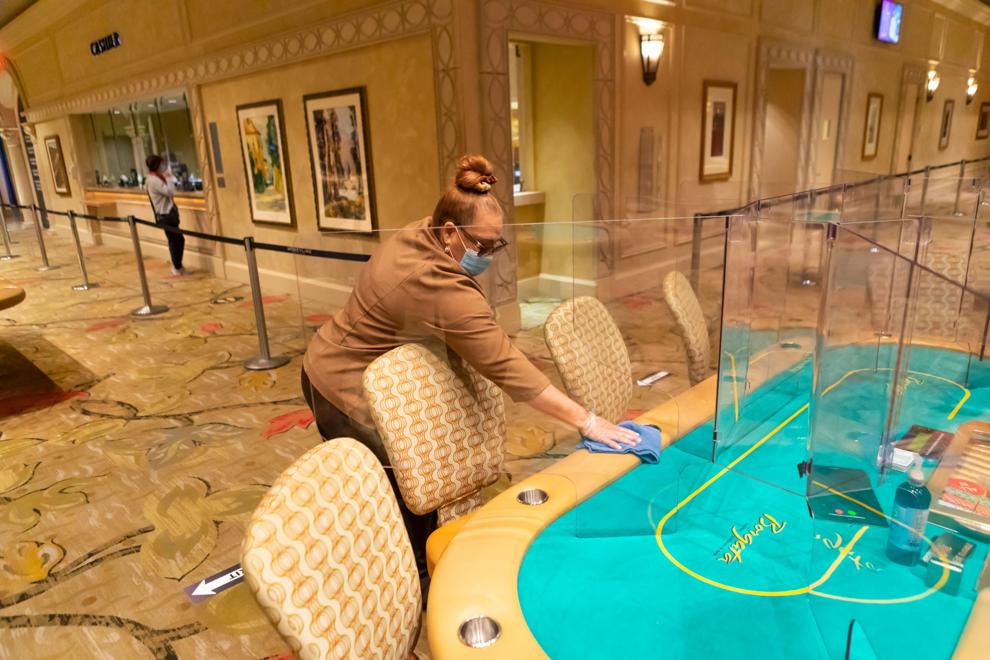 nws_pokerreturns
nws_pokerreturns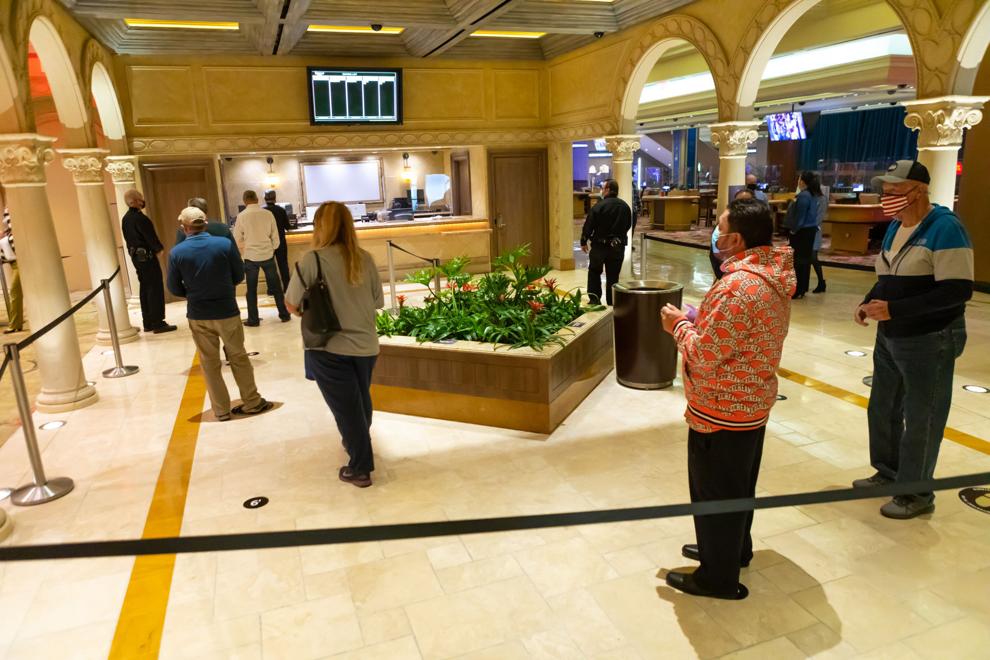 nws_pokerreturns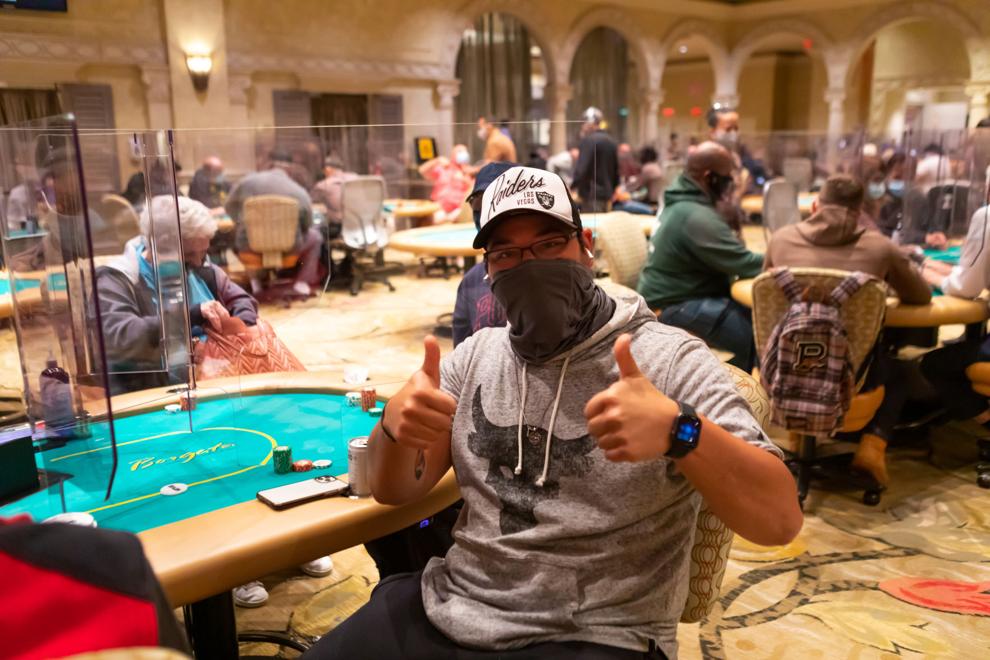 nws_pokerreturns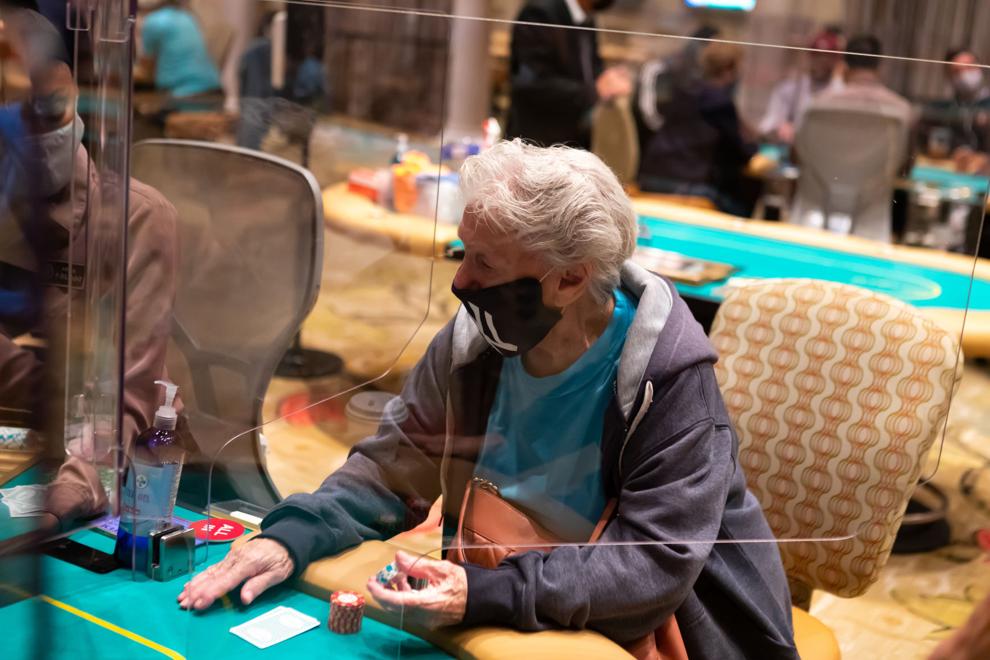 nws_pokerreturns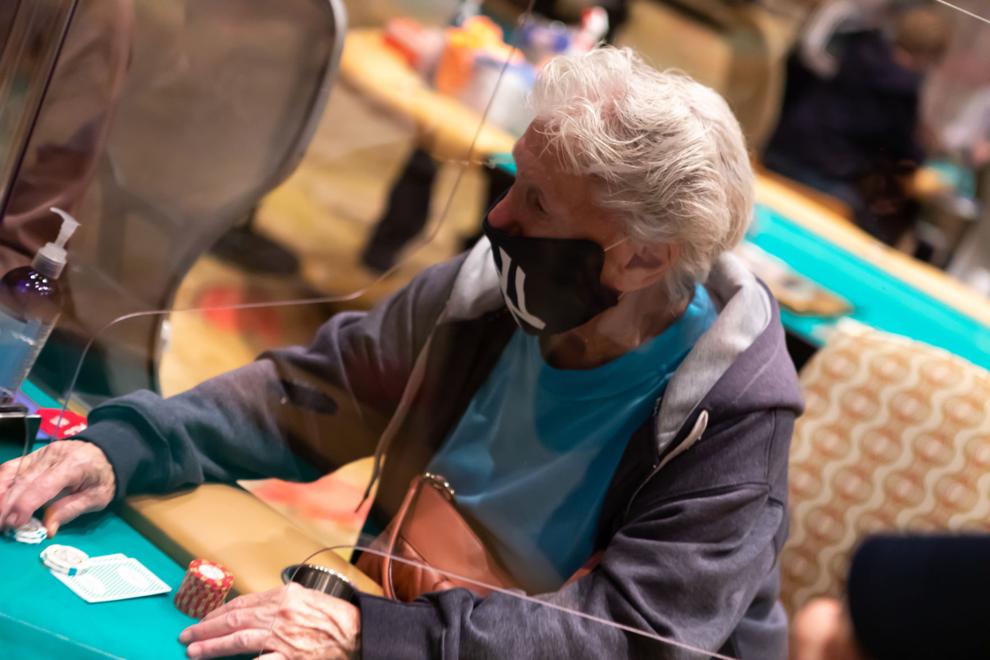 nws_pokerreturns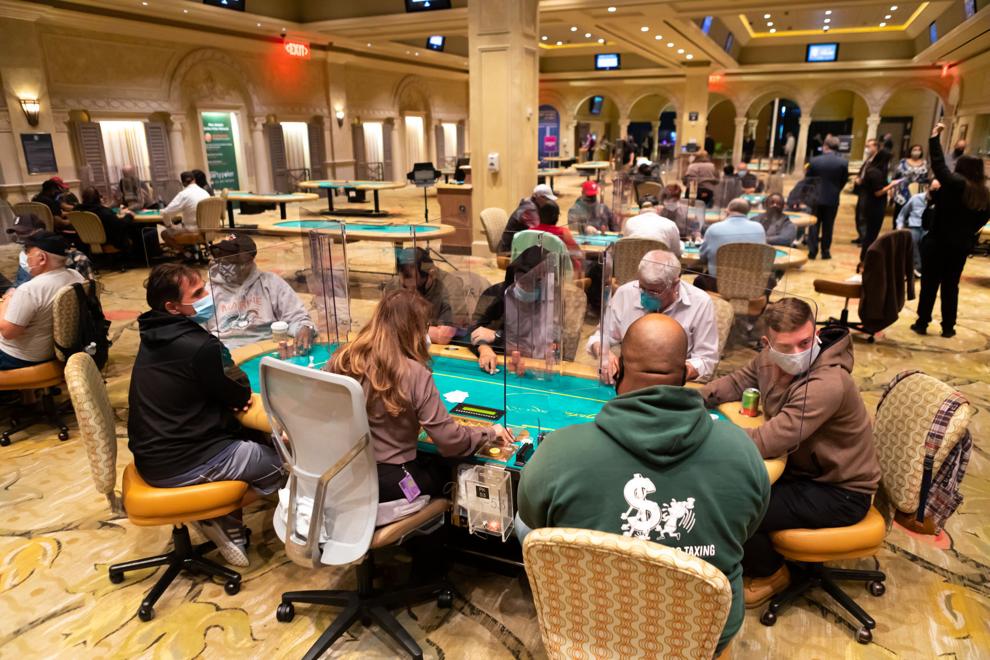 nws_pokerreturns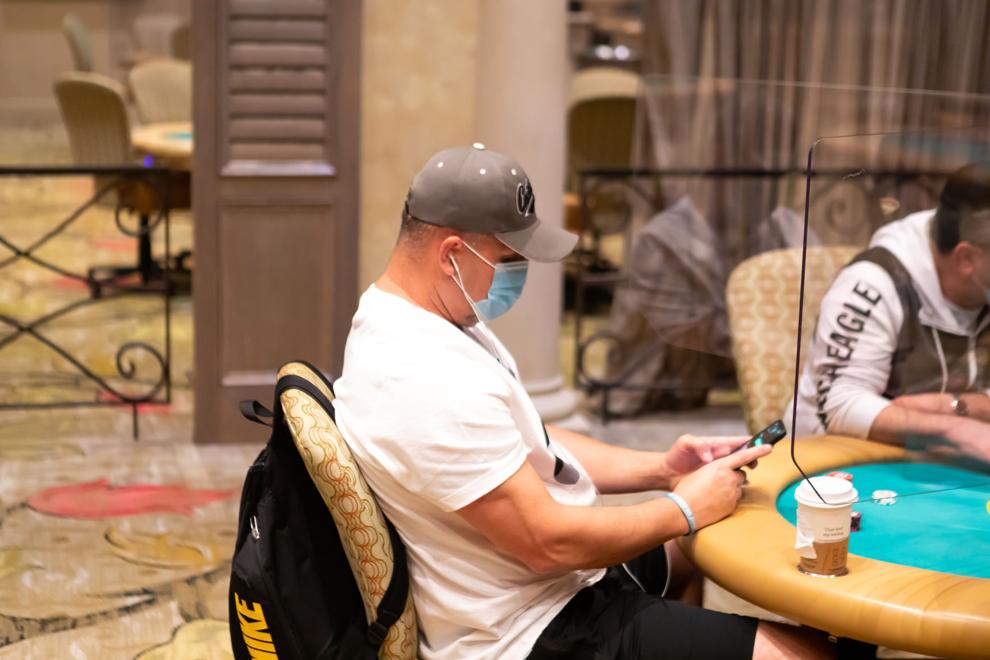 nws_pokerreturns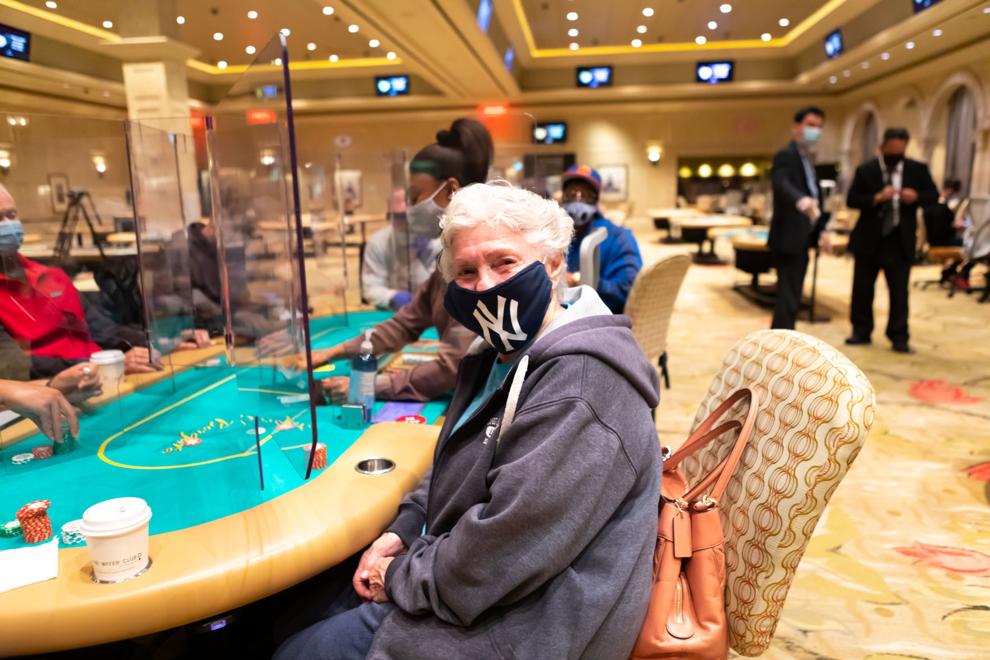 nws_pokerreturns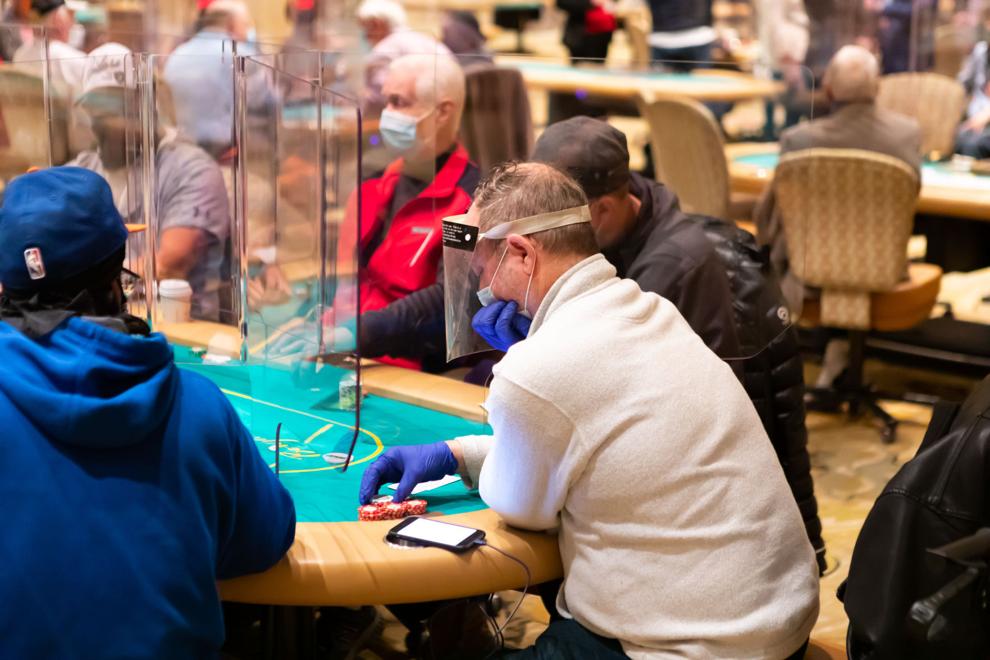 nws_pokerreturns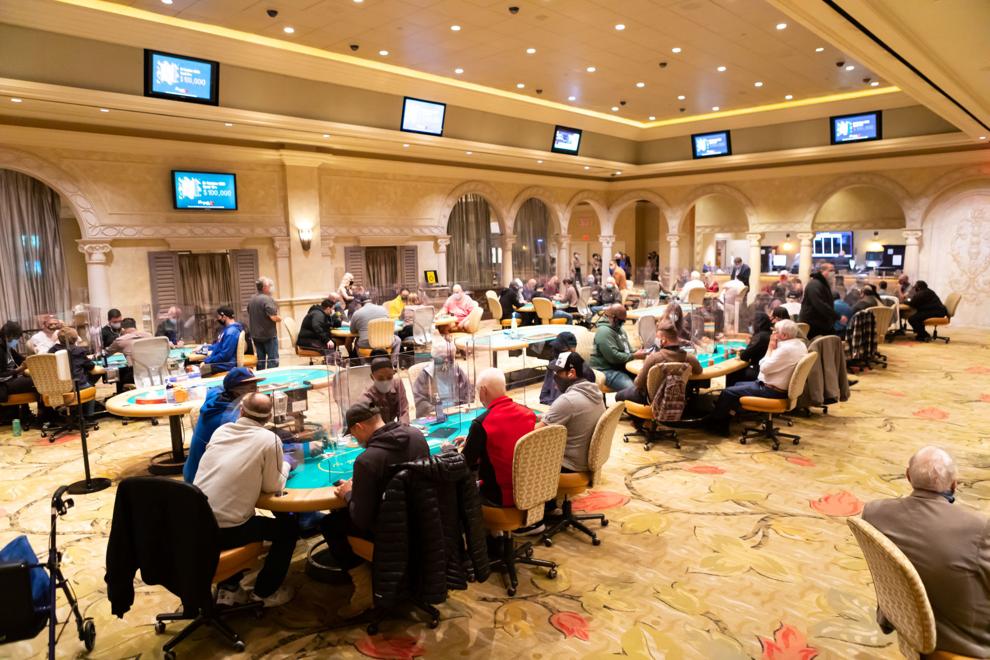 nws_pokerreturns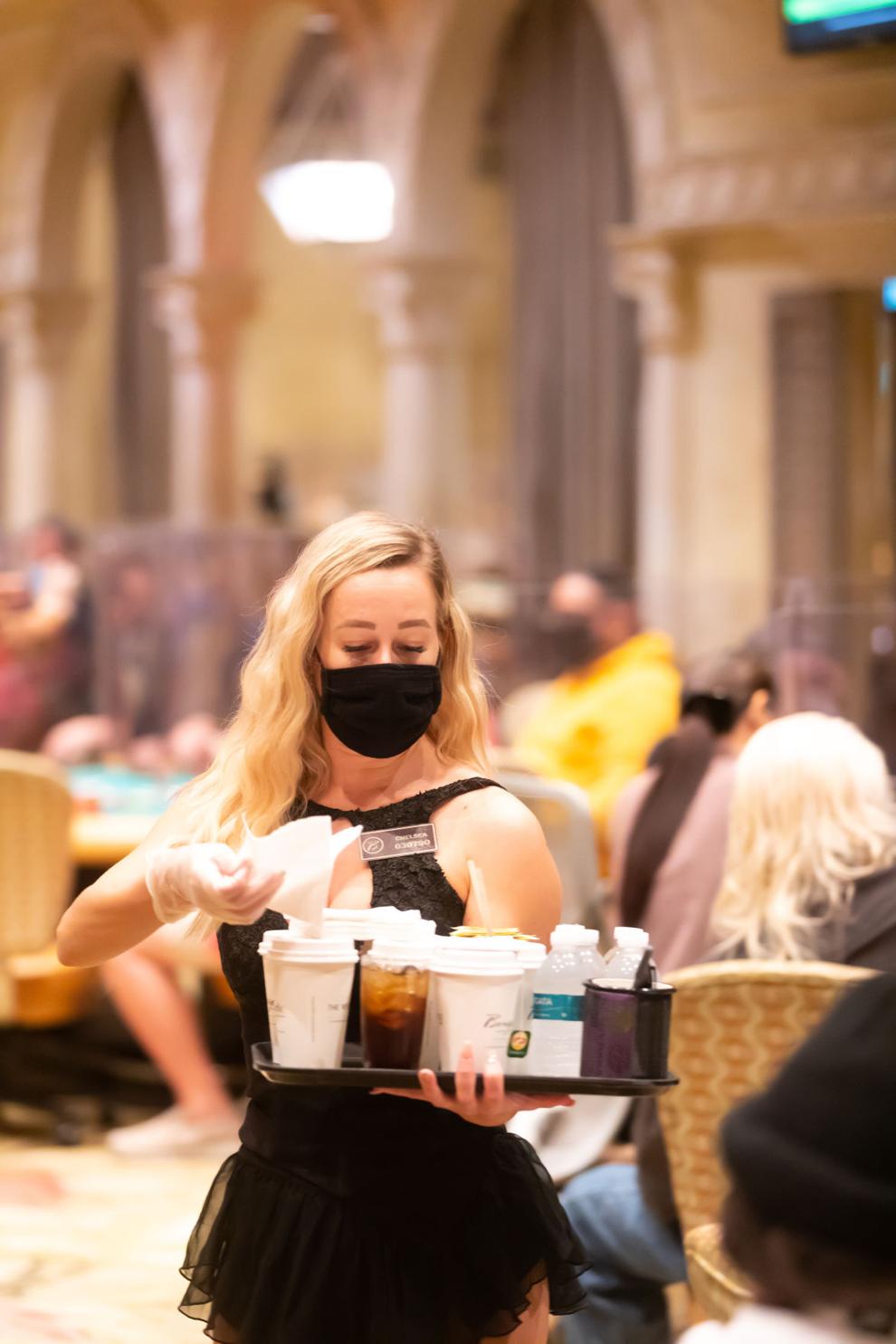 nws_pokerreturns
nws_pokerreturns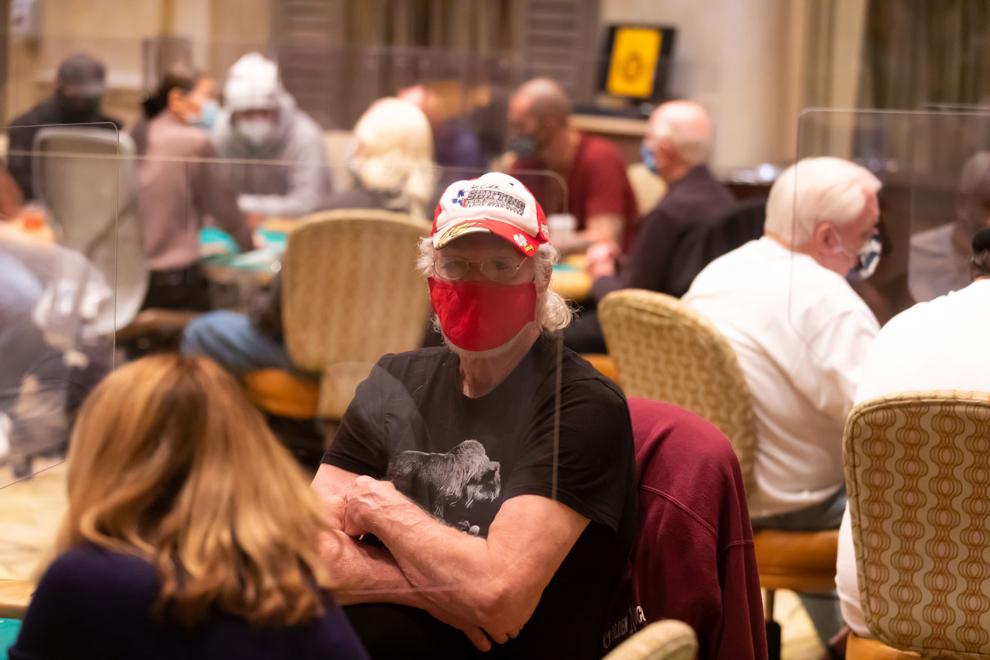 nws_pokerreturns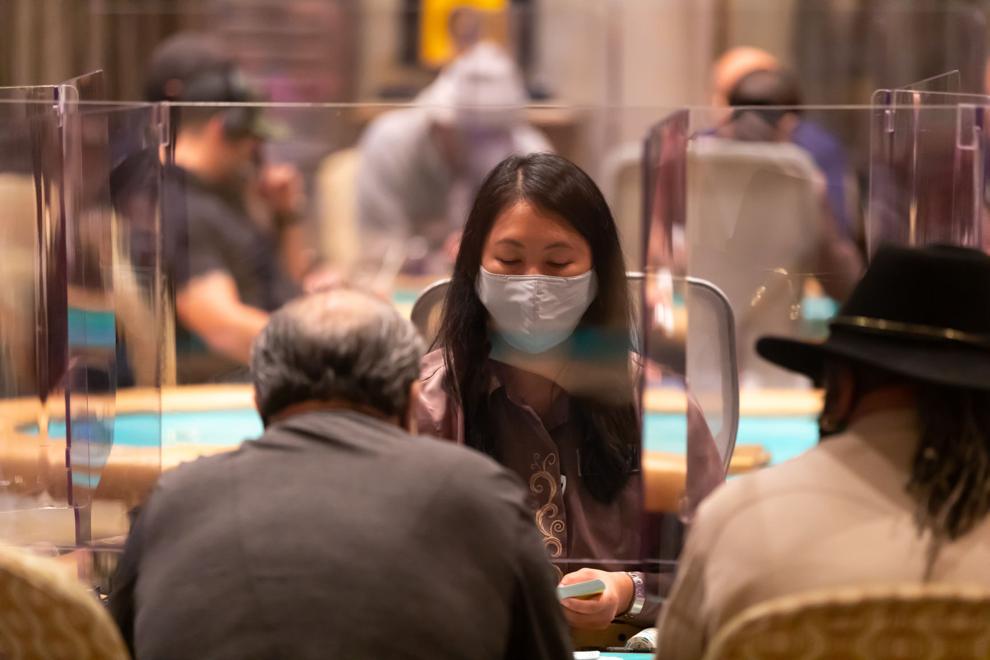 nws_pokerreturns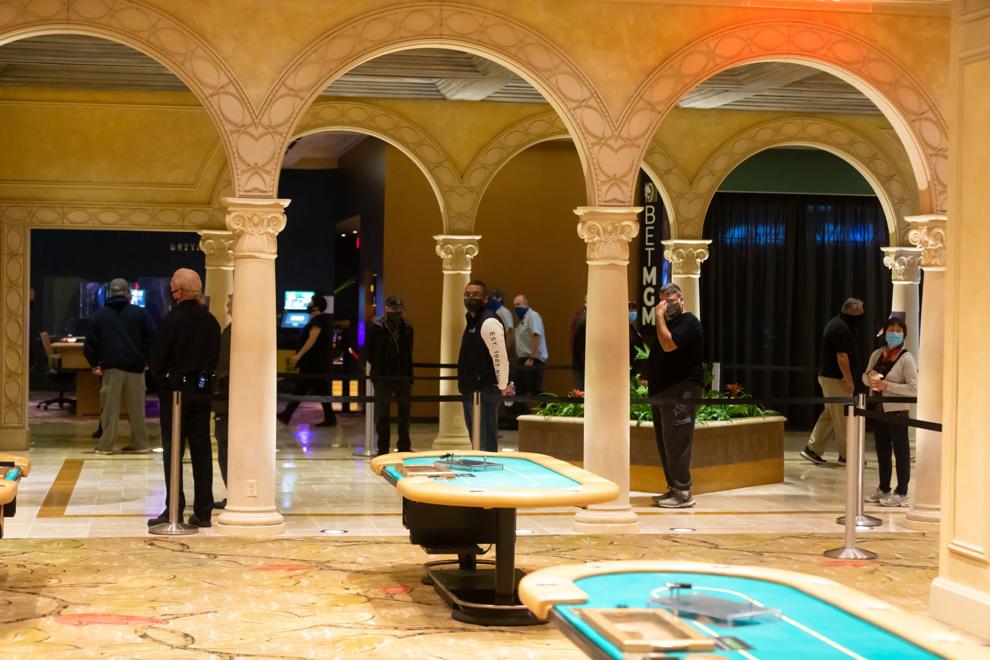 Contact: 609-272-7222
Twitter @ACPressDanzis