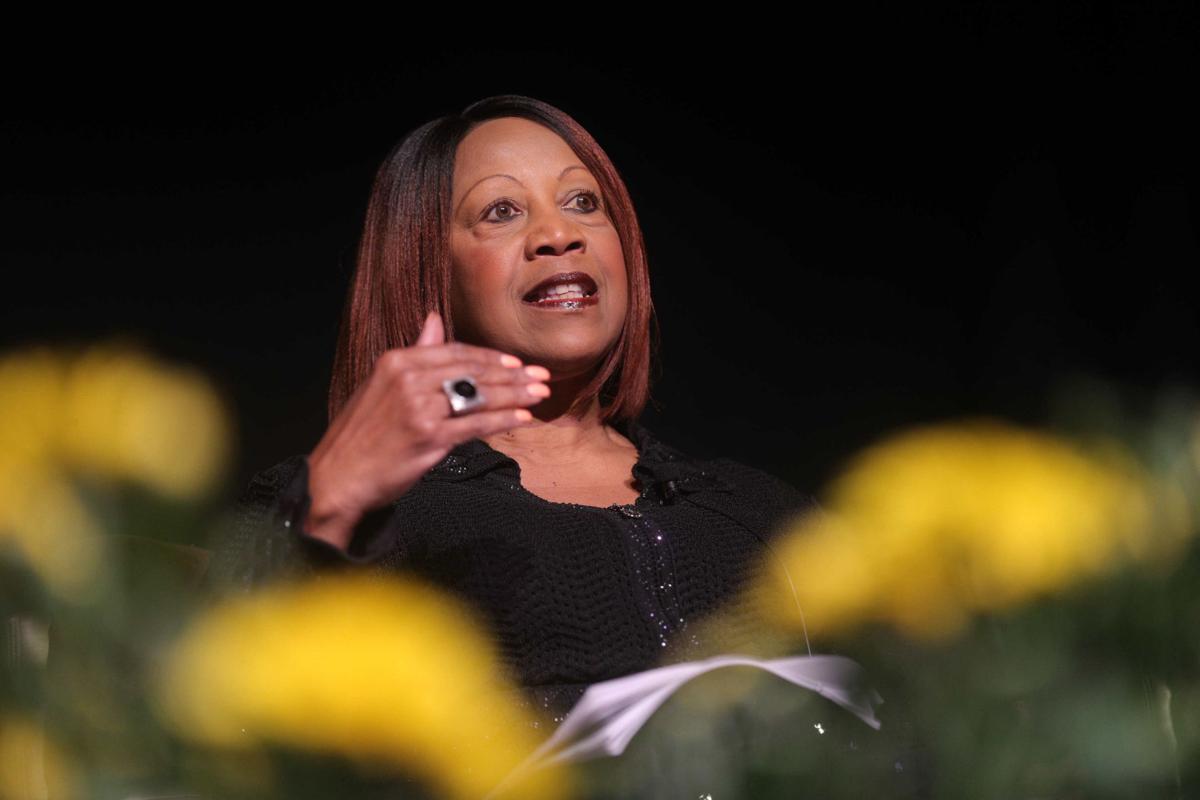 ATLANTIC CITY — Talks are underway about how to craft legislation to continue the state takeover of the city for another four to five years.
Mayor Marty Small Sr. said Tuesday his administration has the full support of the state and he looks forward to a continued partnership.
"Nobody fought the original state takeover more than me," Small said. "However, elements of the takeover have made it better for Atlantic City. It's going to happen, and I'm prepared for it."
For the most part, Small said, the state is letting the city run itself with oversight.
"The law is to be used when it needs to be used," Small said. "I'm already having preliminary discussions about what a new bill would look like."
ATLANTIC CITY — The city's police union has filed a lawsuit against the state alleging its s…
The 2016 Municipal Stabilization and Recovery Act authorized a five-year takeover by the state. It runs out in November unless a new law is enacted.
Sources close to state Democratic leadership confirmed Tuesday that Lt. Gov. Sheila Oliver's Department of Community Affairs is working on a draft of the legislation, which is expected to be provided soon for input from lawmakers. Oliver is also commissioner of the DCA, which oversees the takeover.
A spokesman for Oliver said the commissioner had no further comment other than statements she made Monday to the Assembly Budget Committee.
Oliver told the committee she believes the state takeover should continue another four to five years, saying local elected officials have made great strides in learning to govern effectively but aren't there yet.
"What the problem was in A.C., historically, was generation after generation of ineffective and inefficient municipal leadership," Oliver told the committee. "Having MSRA meant that the state has to sign off on personnel actions, has to sign off on appointments to boards and authorities, has to sign off if someone wants to make an $11,000 purchase."
ATLANTIC CITY — The day after a clandestine summit between state and city officials, some in…
Small said he would also like any new arrangement with the state to include funneling to the city some gaming and tourism taxes now funneled to the Casino Reinvestment Development Authority. He'd like to immediately see the 1.5% tax on sports gaming redirected to the city rather than to CRDA for marketing the city, he said.
White and blue collar unions representing city workers are hopeful any new law will reinstate their rights, PBA Local 24 President Jules Schwenger said.
"We are being told there will be changes to the new one," Schwenger said of the next stage of city takeover legislation. "It's election season, so everyone wants to tell us what we want to hear."
Most important will be reestablishing Civil Service rules and collective bargaining rights, she said. By the end of the year, many senior Atlantic City police officers are expected to retire, and without Civil Service exams, there is no successorship established.
"It would save the taxpayers money. We wouldn't have to run to court for every single thing," Schwenger said.
ATLANTIC CITY — All nine members of City Council and the mayor participated in a virtual mee…
As the last undeveloped oceanfront real estate in the state, and as an economic driver for the region and state, the city has tremendous value, Oliver told the committee.
"That is why it is important for MSRA to be extended," Oliver told lawmakers Monday. "With MSRA extended, Atlantic City has the expertise and assets of the state to help them."
Fiscal progress has been made. From 2016 to 2020, the city budget decreased 11.5%, and Small has said the 2021 budget will be down again to under $200 million for the first time in years. The city employee count has gone from 994 to 889 since 2016, according to Small.
Moody's Investors Service upgraded the city's credit rating two notches in January, to Ba3. That is six notches higher than Atlantic City's lowest rating of Caa3, which it held from April 2016 to November 2018, according to the investment agency.
In November, Standard & Poor's Global Ratings upgraded the city's general obligation bonds and gave a positive outlook to the city's financial performance.
ATLANTIC CITY — Since being removed by Gov. Phil Murphy in 2018, the former state designee's…
Assemblyman Vincent Mazzeo, D-Atlantic, said Tuesday he expects the takeover to continue another three to five years. He would be open to giving back to Atlantic City some control, perhaps over development and construction, Mazzeo said.
"I have heard complaints from construction people they have got to jump through a lot of hoops to get the planning and development piece done," Mazzeo said. "The city doing it themselves might ... get things expedited a little faster."
Small is in a three-way race with Tom Foley and Steve Layman for the Democratic nomination in his bid for reelection, and Civil Service has become an issue in the campaign.
Foley promised he would "re-establish Civil Service and collective bargaining rights to all of our public employees" in a recent news release.
Mazzeo said Foley could not on his own reinstate Civil Service.
When Atlantic City was facing bankruptcy, state government's bipartisan rescue plan authoriz…
"He couldn't — it's part of the legislation that MSRA gave the state total power over the City of Atlantic City," Mazzeo said.
It is important for worker morale to eventually get back to the negotiating table, Mazzeo said, "but it has to be done in a prudent way, as far as fiscally. We don't want to go back to the past and how things got out of hand."
Oliver told the budget committee the state is creating a culture in which decisions are made not on politics or friendships, "but on sound business decisions and tapping the best quality of personnel that we can."
Atlantic City Fire Department union President John Varallo said he questions how Oliver determined the length of the continued takeover, and he said Civil Service is designed to protect workers from nepotism and unprofessional hiring decisions, so it should have continued.
In a time of attention to voting rights, and anger over changes in voting law in Georgia, Varallo said the takeover strips residents and elected representatives of voting rights and self-governance.
"(The state) allows them to vote, but at the end of the day makes the final decisions," Varallo said. "To me that is worse."
Contact Michelle Brunetti Post: 609-272-7219
Twitter @MichelleBPost