WEST WILDWOOD — In a brief noon meeting Thursday, the Borough Commission welcomed its newest member as Amy Korobellis took the oath of office.
"This is a proud moment for all of us, and I'm sure for you as well, Amy," said Mayor Christopher Fox at the beginning of the meeting.
Voters chose Korobellis to fill the unexpired term of Cornelius Maxwell, who resigned from the three-member commission in June. Maxwell cited family reasons for his resignation, which came soon after news became public of Fox facing $24,900 in state ethics fines.
The day after Democrat Kimberly A. Horton won election for the first time as mayor of Abseco…
Korobellis plans to serve the remaining year of Maxwell's term and is considering running for a full term, she said after the meeting.
"I'm thinking about it. We'll see how the year goes," she said.
In a three-person race for the seat Nov. 5, she took 123 votes, coming in ahead of John Banning, who drew 104 votes, and Anna Doherty, who drew 24, according to tallies posted by the Cape May County Clerk's Office. There are fewer than 500 registered voters in the tiny community.
West Wildwood elections are nonpartisan.
Few attended the daytime meeting.
LOWER TOWNSHIP — Lower Cape May Regional High School football player Joelle Klein hustled up…
Korobellis said she was nervous when taking the oath.
"You think that was nerve-wracking, get a load of what happens next," joked Fox, who mentioned how nice it was when Korobellis voted yes along with the two other commissioners on the single piece of business to be decided Thursday, setting a time for a future meeting.
Fox praised Korobellis for her campaign, saying she talked with a lot of residents and convinced a lot of people.
"You're going to learn a lot, but you have no idea how important it is for us to have you here, and what it means to us that you took the endeavor to move forward to be with us," Fox said. "We're very proud of you."
WILDWOOD — With all three seats on the Board of Commissioners up for election this year and …
Commissioner Scott Golden also welcomed her to the board.
Korobellis thanked the voters and said she was looking forward to her term in office.
The biggest news story out of the borough in recent years has involved Fox and police Chief Jacqueline Ferentz, who live together. The borough has a long-term agreement to pay Ferentz a $1.7 million jury award in a suit relating to her dismissal from the department by a previous administration, and Fox faces a $24,900 fine from the state's Local Finance Board over ethics violations involving actions taken that allegedly benefited Ferentz.
This was reportedly the biggest fine the board has ever levied against an elected official.
After the meeting, Korobellis said that was not an issue during the campaign. More voters wanted to know whether she was involved in a new taxpayer group that has formed in the borough, she said.
"I found that the residents were more concerned about this small group," she said, adding she didn't know much about them but was not opposed to the organization. "I thought I would hear more of the other stuff."
The Concerned Taxpayers of West Wildwood formed more than a year ago after details of the chief's suit became public. Contacted after the meeting, Trish Sinnott, one of the organizers of the group, said the organization took no position on candidates in the election.
"We're not a political organization," she said. She added the organization is glad to see the three-member governing body complete, saying there is extensive work to do on the borough budget, the master plan and sewer rates.
"We're really excited that there is a new commissioner," Sinnott said.
Korobellis said she did not run as an ally to Fox but was not an opponent, either.
"I ran on my own, independently," she said.
She said she knocked on doors throughout the borough after work each day.
"I sat with them, talked with them. I got to know a lot of nice people back here," she said.
Korobellis is the assistant manager at the Cape May County Library branch in Wildwood Crest. She has lived in West Wildwood for 20 years and has three children. Two are in college.
"I'm just looking forward to working with the mayor and the commissioner," she said. "I think we'll work very well together."
Ten Thousand Flowers Project mural at Glenwood Elementary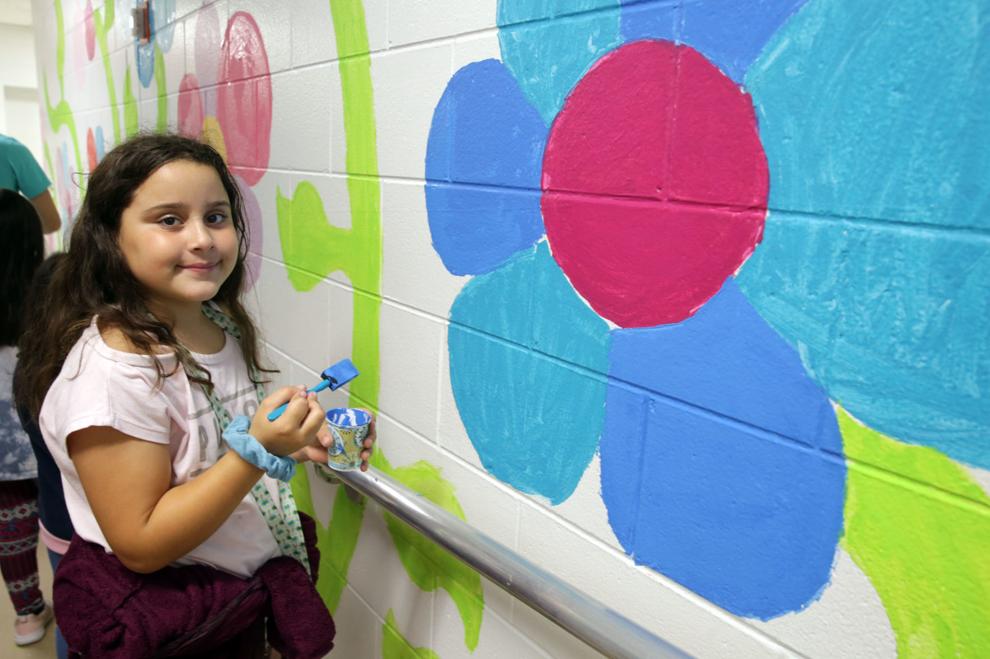 -- HIDE VERTICAL GALLERY ASSET TITLES --
102319_nws_flowers (7)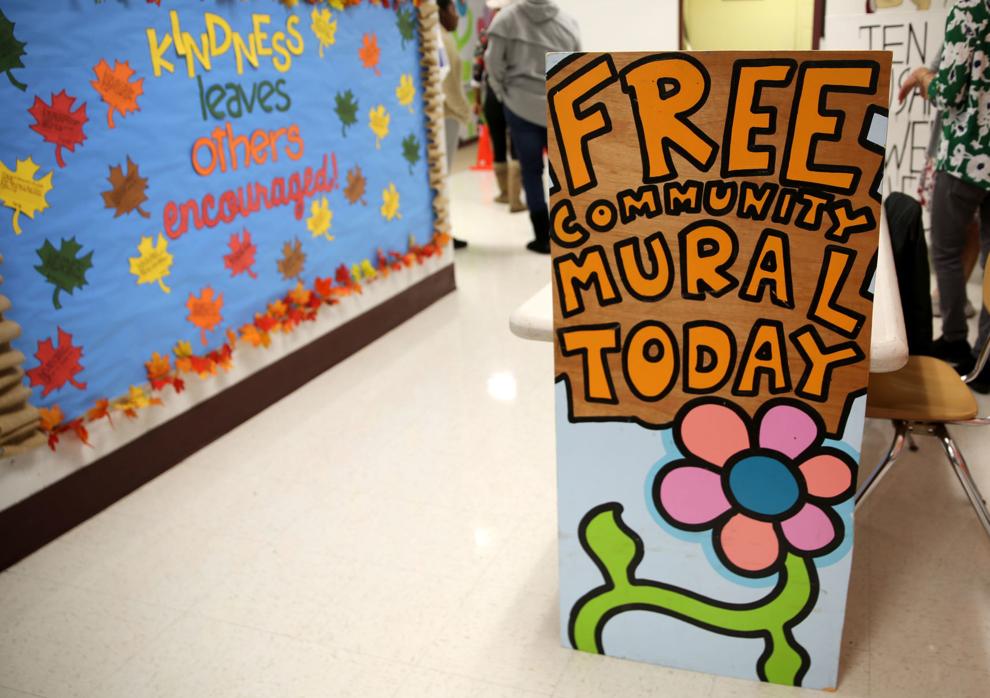 102319_nws_flowers (22)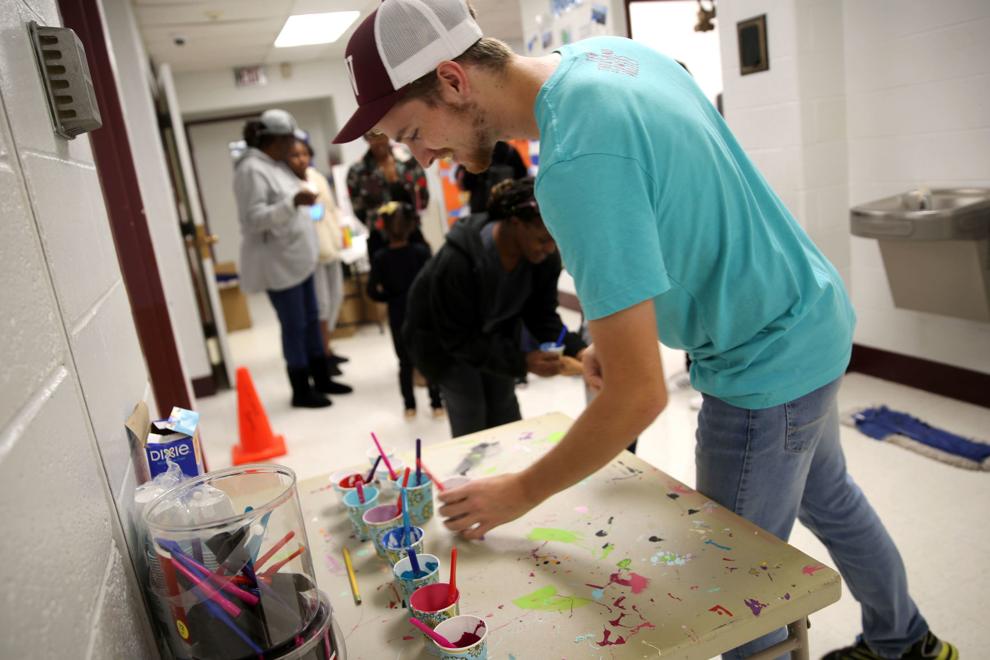 102319_nws_flowers (18)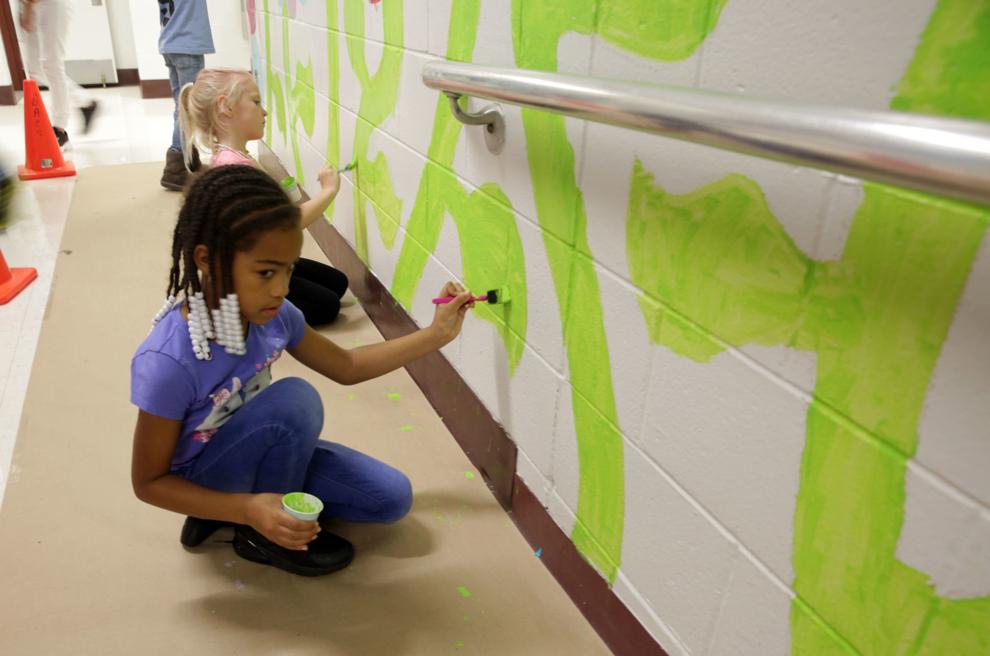 102319_nws_flowers (19)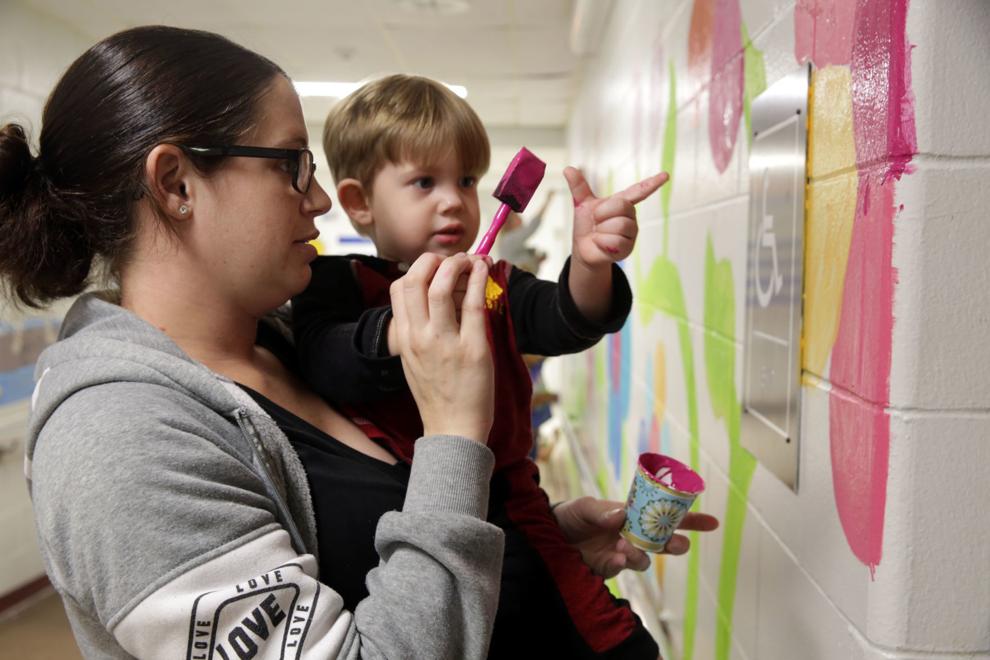 102319_nws_flowers (13)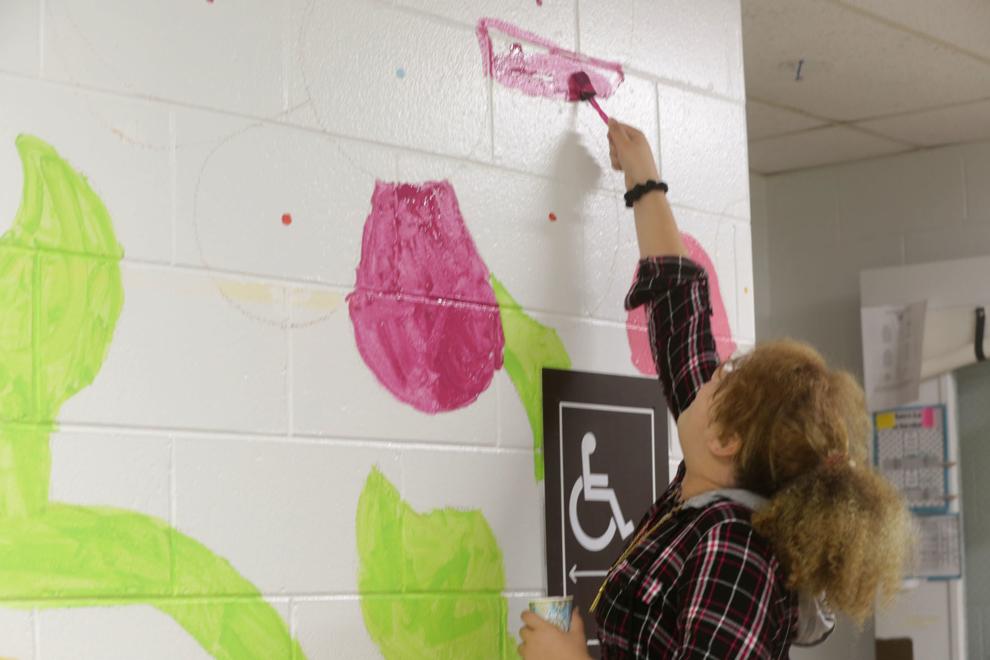 102319_nws_flowers (2)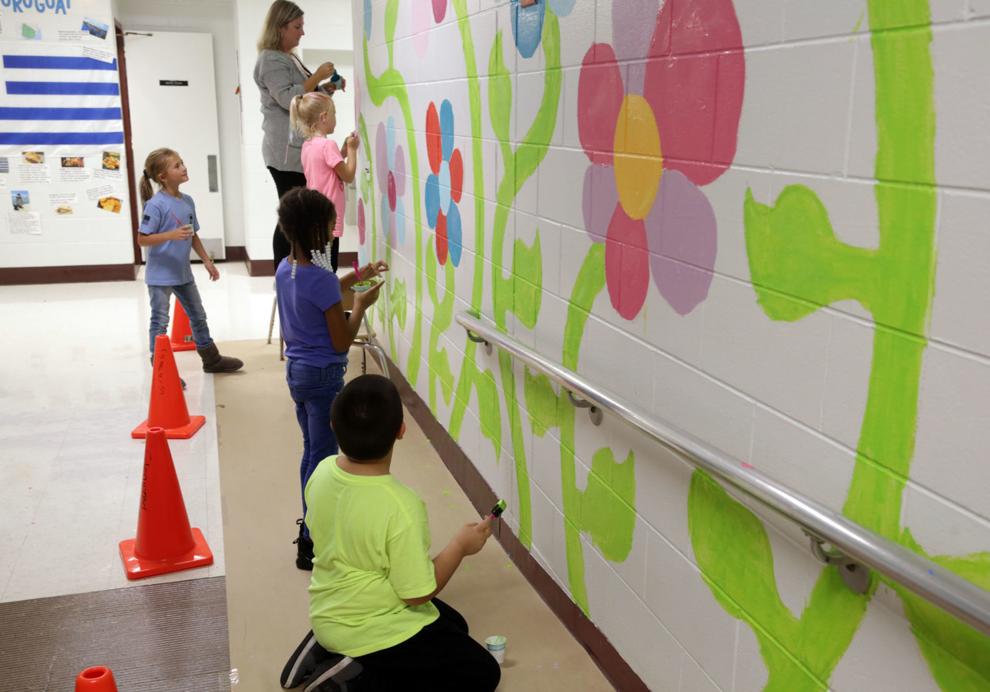 102319_nws_flowers (9)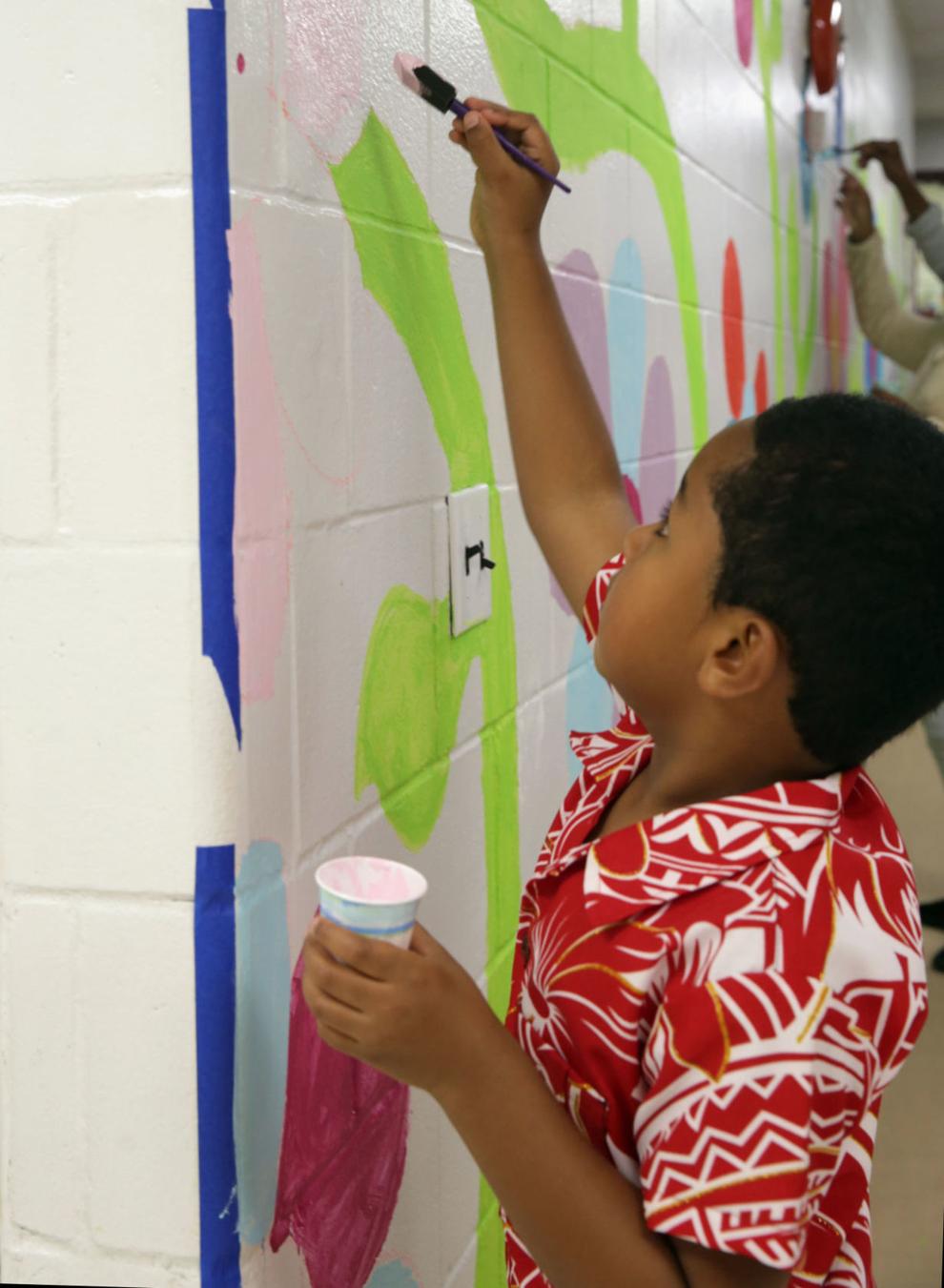 102319_nws_flowers (5)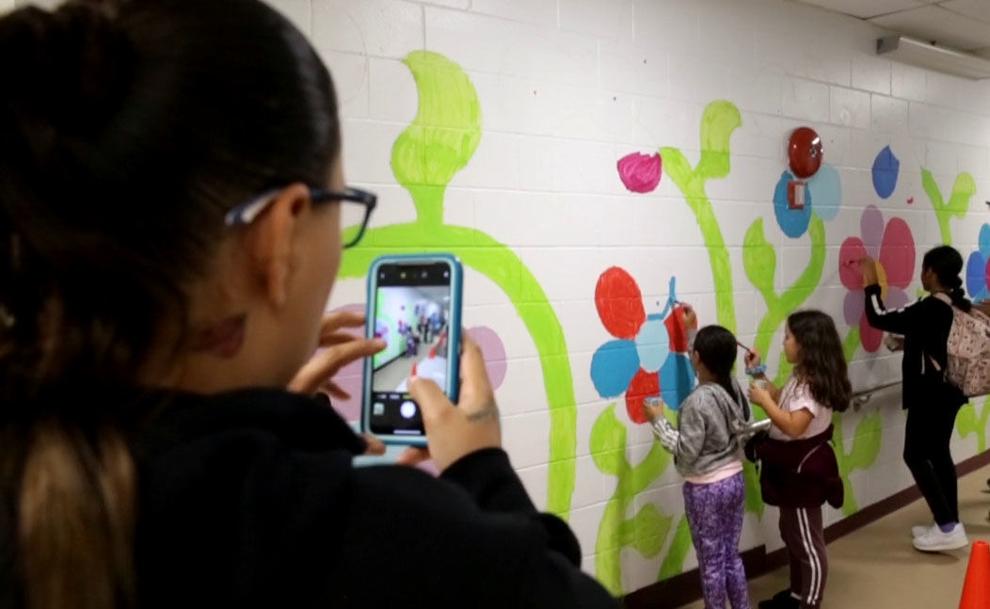 102319_nws_flowers (12)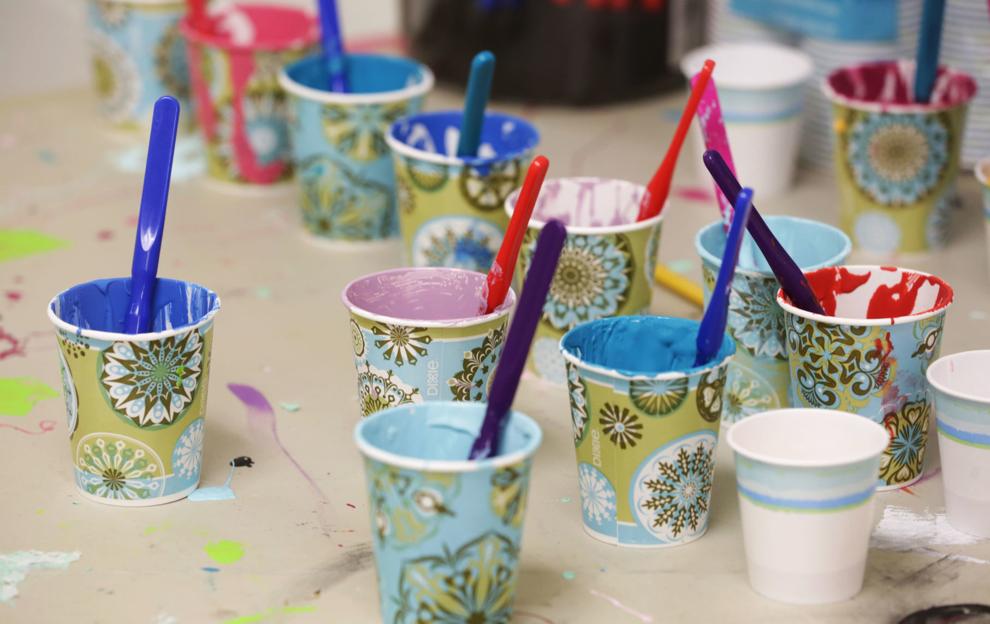 102319_nws_flowers (15)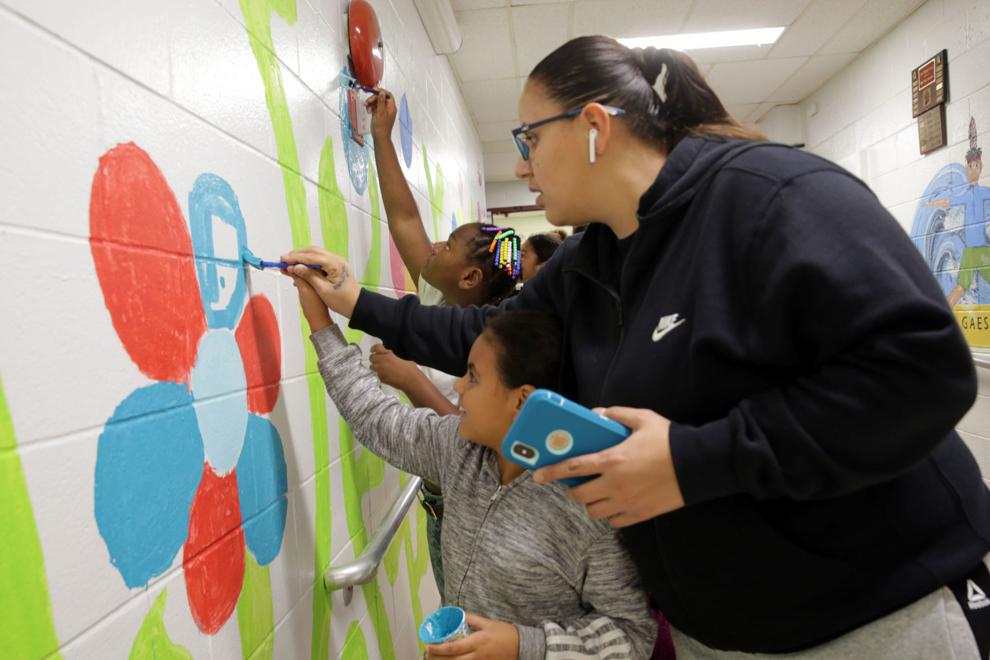 102319_nws_flowers (10)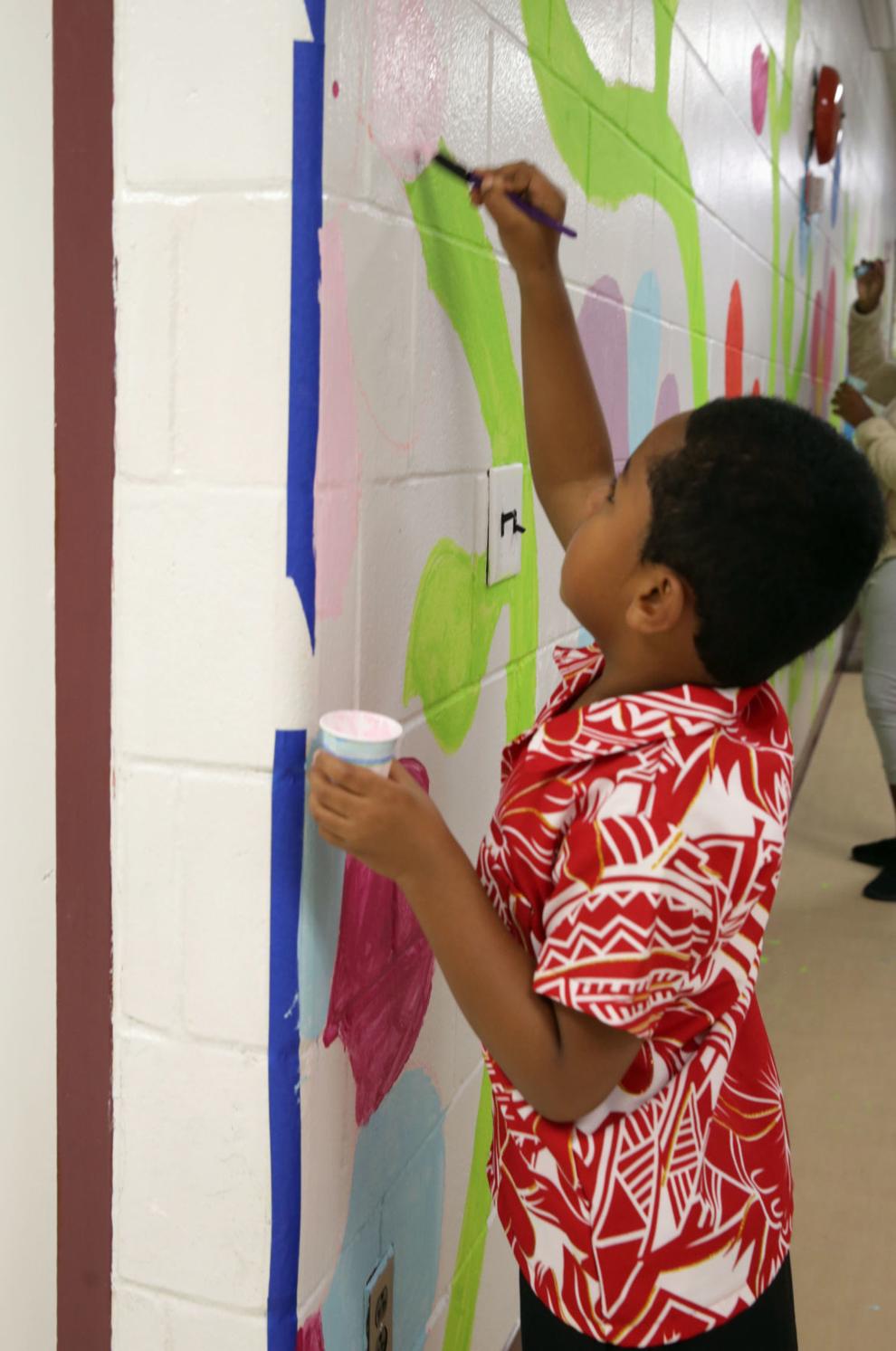 102319_nws_flowers (8)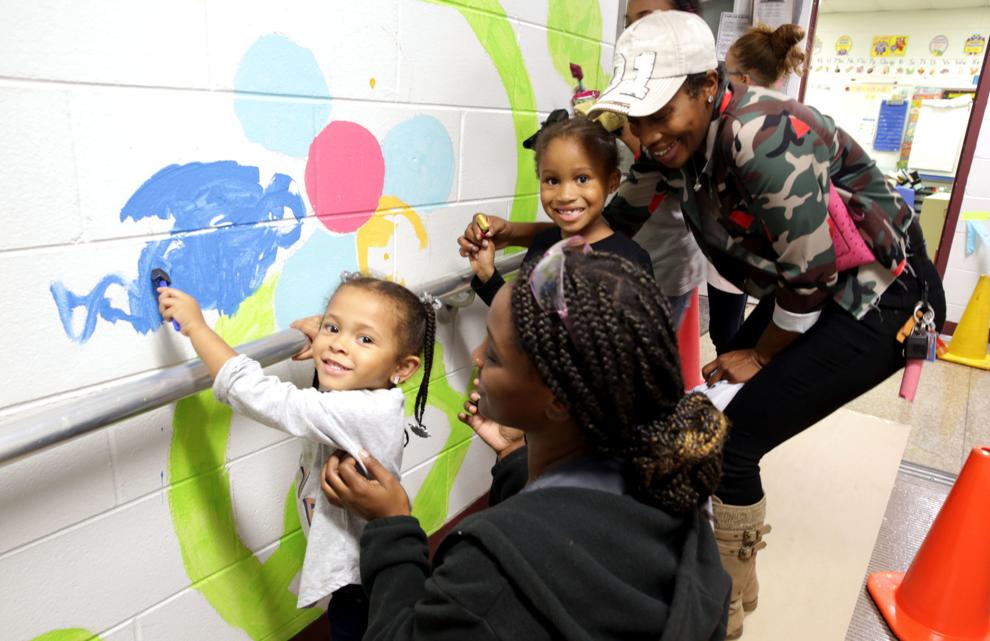 102319_nws_flowers (6)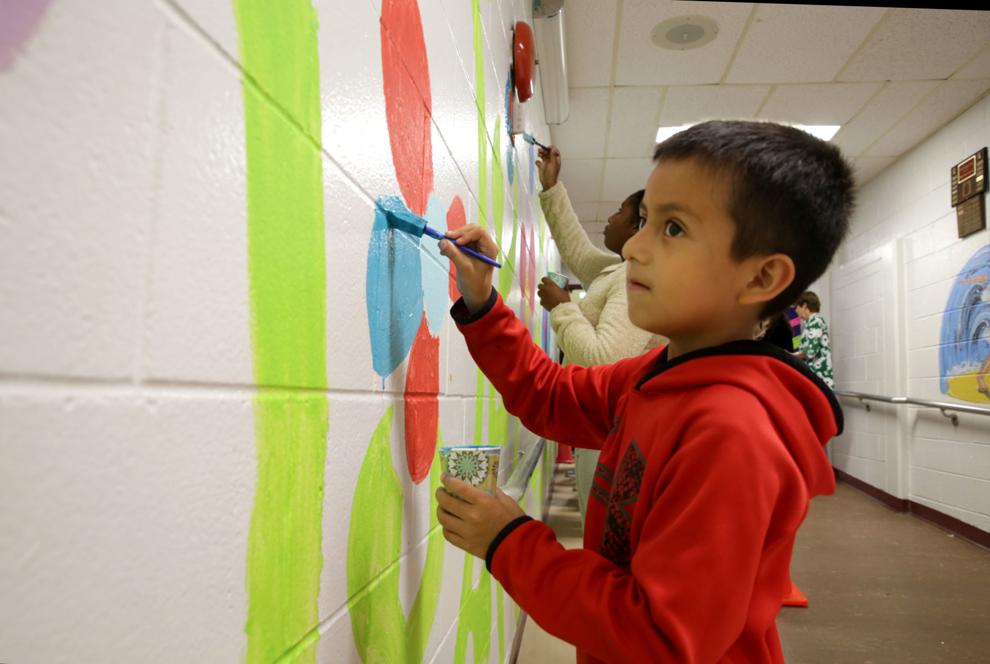 102319_nws_flowers (1)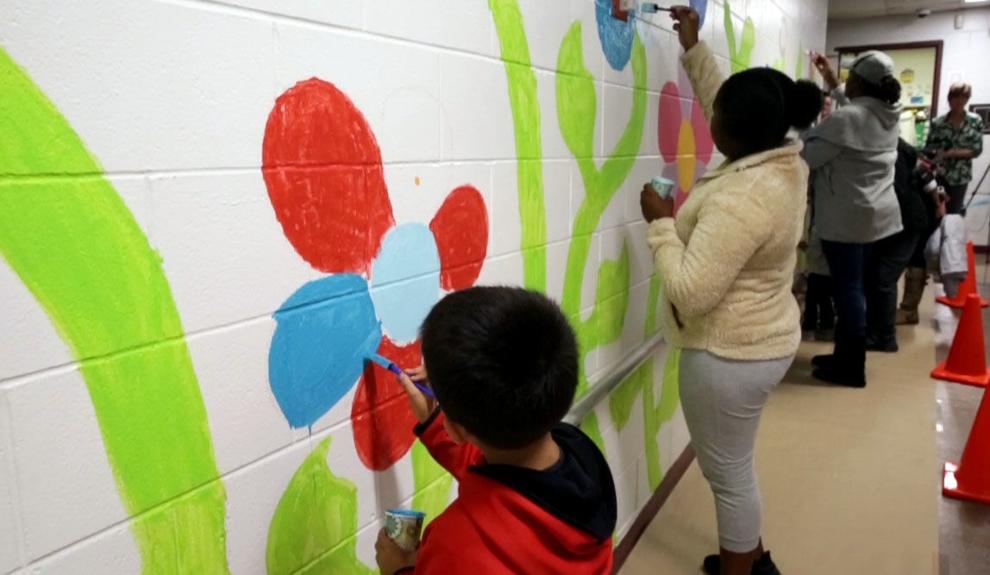 102319_nws_flowers (14)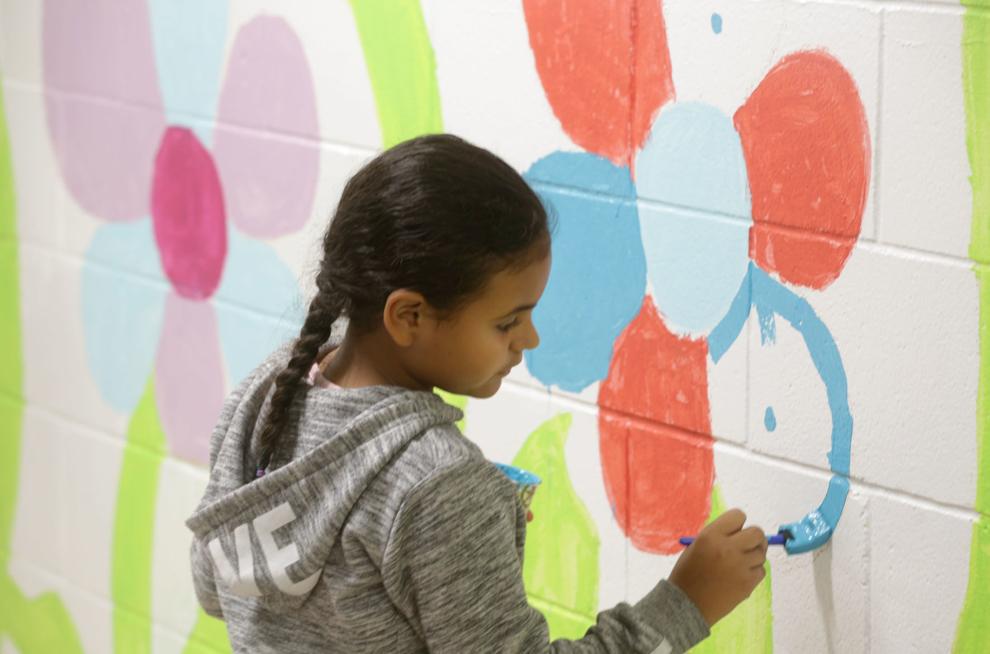 102319_nws_flowers (3)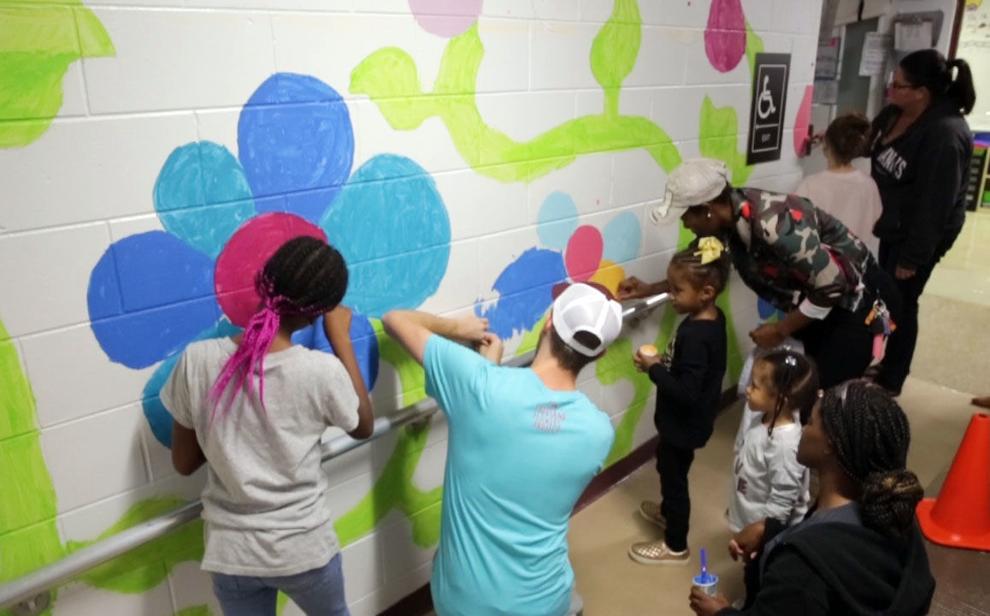 102319_nws_flowers (4)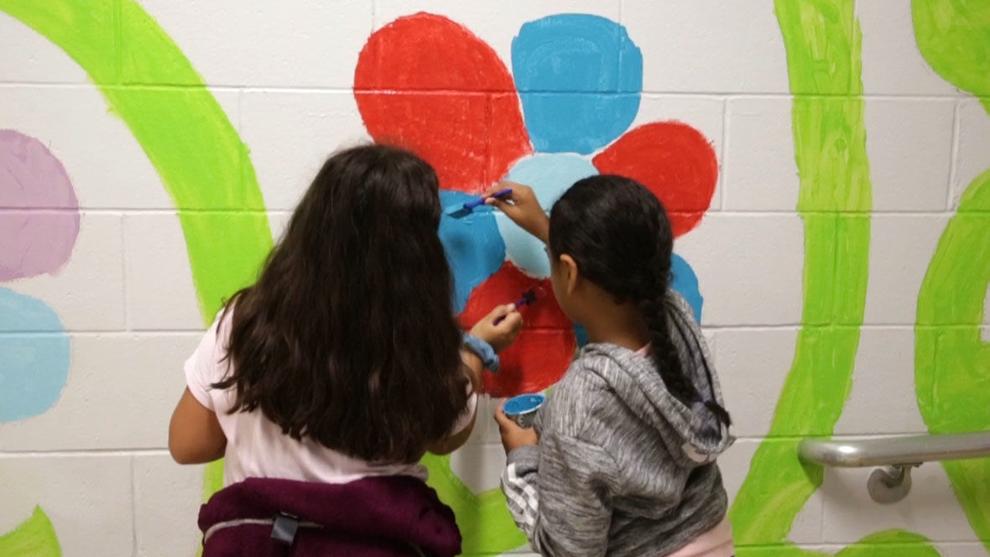 102319_nws_flowers (21)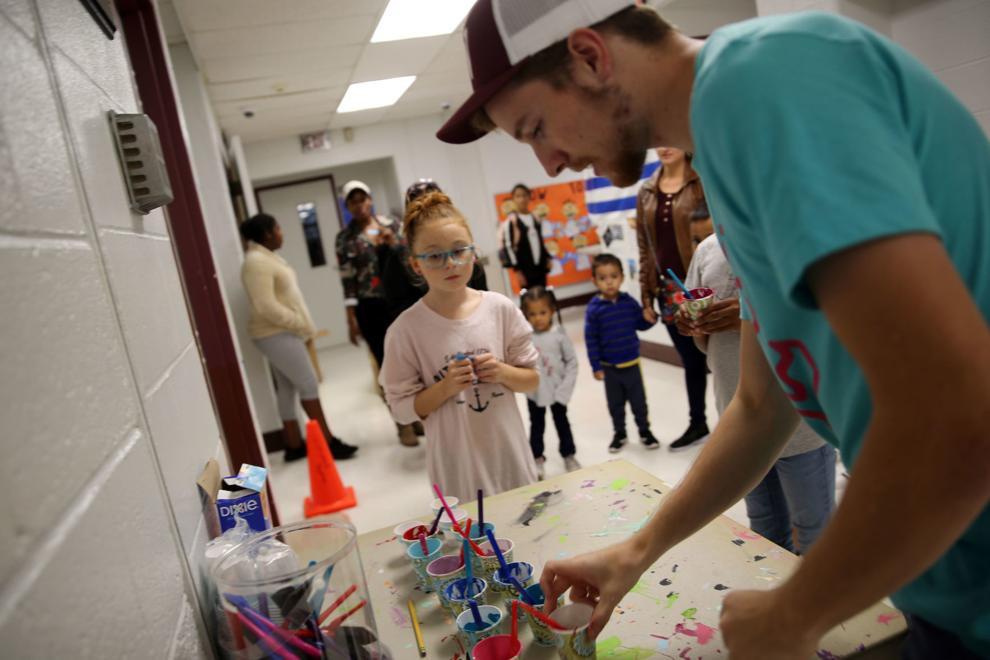 102319_nws_flowers (11)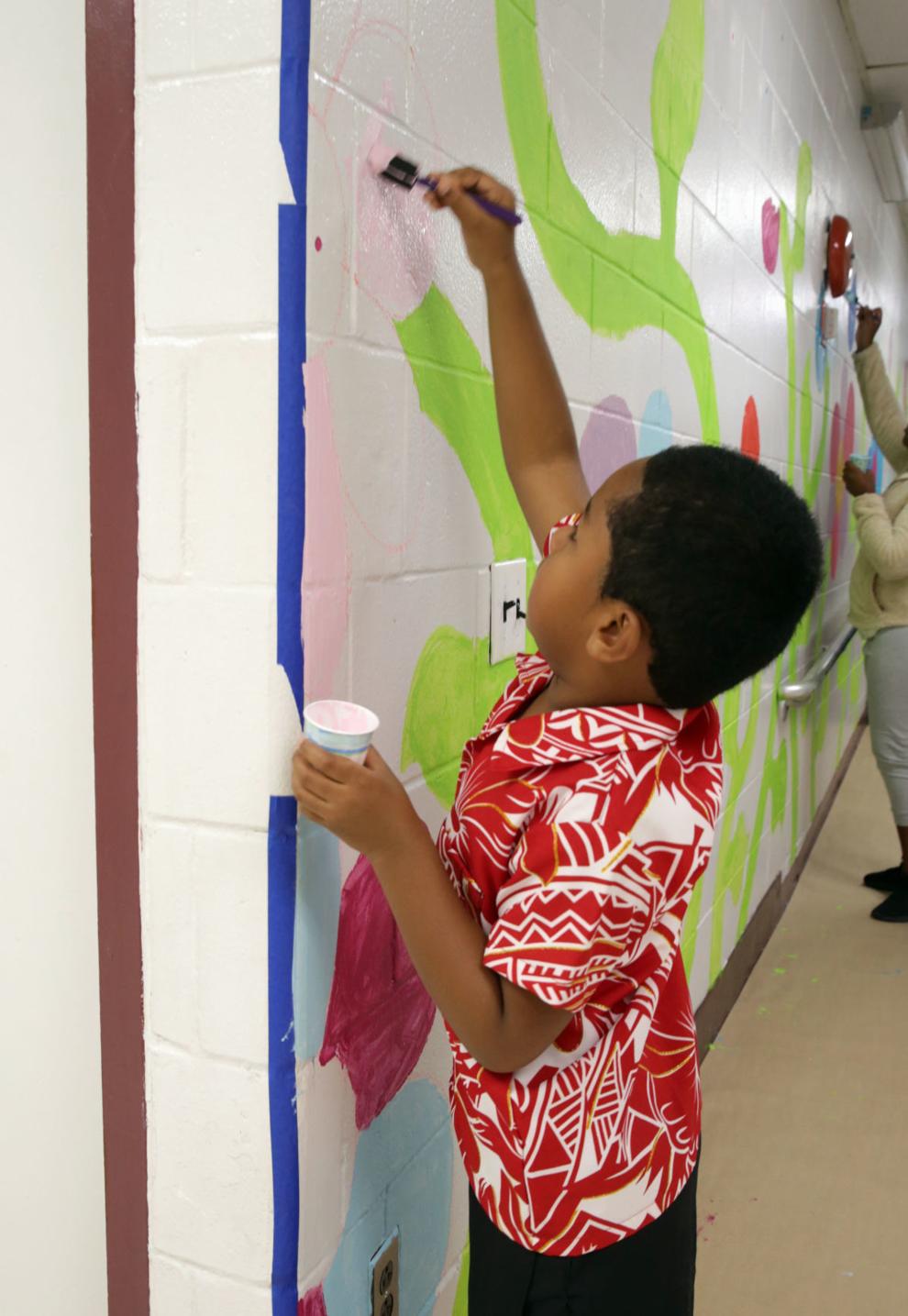 102319_nws_flowers (17)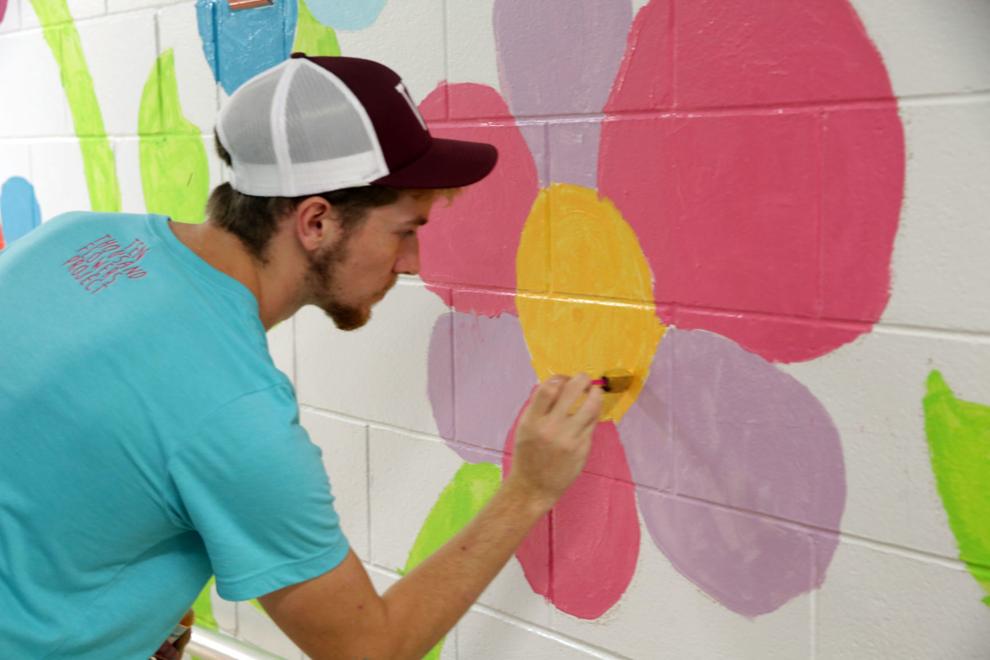 102319_nws_flowers (20)