ATLANTIC CITY — Nothing much interrupts a stroll on the Atlantic City Boardwalk on a sunny day.
Even the implosion of one of the resort's most famous buildings caused only a slight pause Wednesday afternoon.
The implosion of the 39-story Trump Plaza casino tower happened at 9:08 a.m. The demolition briefly enveloped the Boardwalk, beach and nearby streets in smoke.
But by 1 p.m., the smoke had cleared, and it was mostly business as usual in Atlantic City.
A smattering of passersby stopped on Missouri Avenue to view the rubble, which was mostly contained behind chain-link fencing in one giant pile.
Most people parked their cars on the side of the road, briefly exited to take photos of the debris with their phones and then got back in their cars and quickly drove away.
"It's amazing that it dropped into one pile," said Jerry White, 45, of Bel Air, Maryland.
White usually visits Atlantic City every weekend, but he drove up a day early to watch the implosion.
"I've never seen a building demolished," he said.
Charlie Sparano, 62, proudly proclaimed he was born and raised and still lives in Atlantic City. He recounted the buildings he's seen demolished in the resort, starting with the Traymore Hotel, which was taken down in the spring of 1972.
"They make these buildings for millions and take them down 20 years later," he said. "I build dog houses that last for 40 years."
The Plaza was one of the city's best-known buildings, partly because it was once owned by former President Donald J. Trump, partly because of its location. Sitting at the base of the Atlantic City Expressway, for many visitors, it was the first casino they saw when they came to the city.
ATLANTIC CITY — The implosion of the 39-story Trump Plaza casino tower went off at 9:08 a.m.…
Van Jones II, of Mays Landing, surveyed the debris Wednesday afternoon. The 33-year-old worked at the casino as a bar porter.
"It's a place with memories," he said.
While there was some activity on Missouri Avenue, nothing out of the ordinary was happening on the Boardwalk.
The casino's façade still stood. The debris pile couldn't be seen. Most people walked by and took a quick glance.
A couple of drones flew overhead.
Meanwhile, The Band's cover of the Bruce Springsteen song "Atlantic City" — with lyrics that proclaim "that everything dies ... but maybe everything that dies some day comes back" — seemed to play on an endless loop.
"I'm glad they took it down," White said. "I hope they do something nice with the property."
021721_gal_trumpdrone029.JPG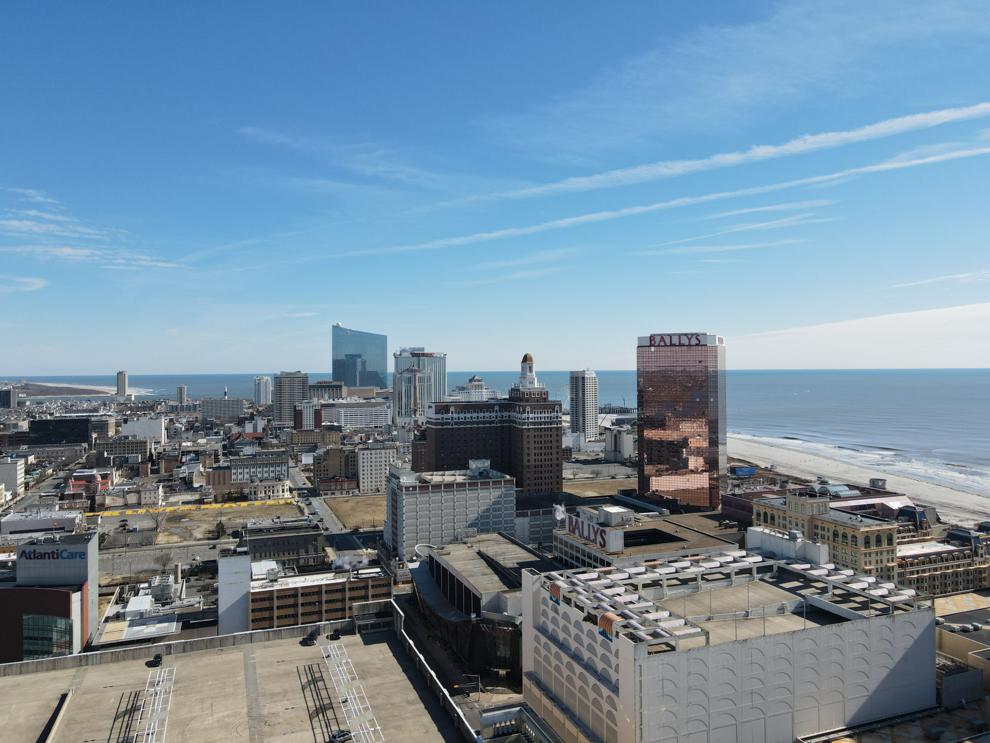 HIDE VERTICAL GALLERY ASSET TITLES
Implosion of the former Trump Plaza
021721_gal_trumpdrone027.JPG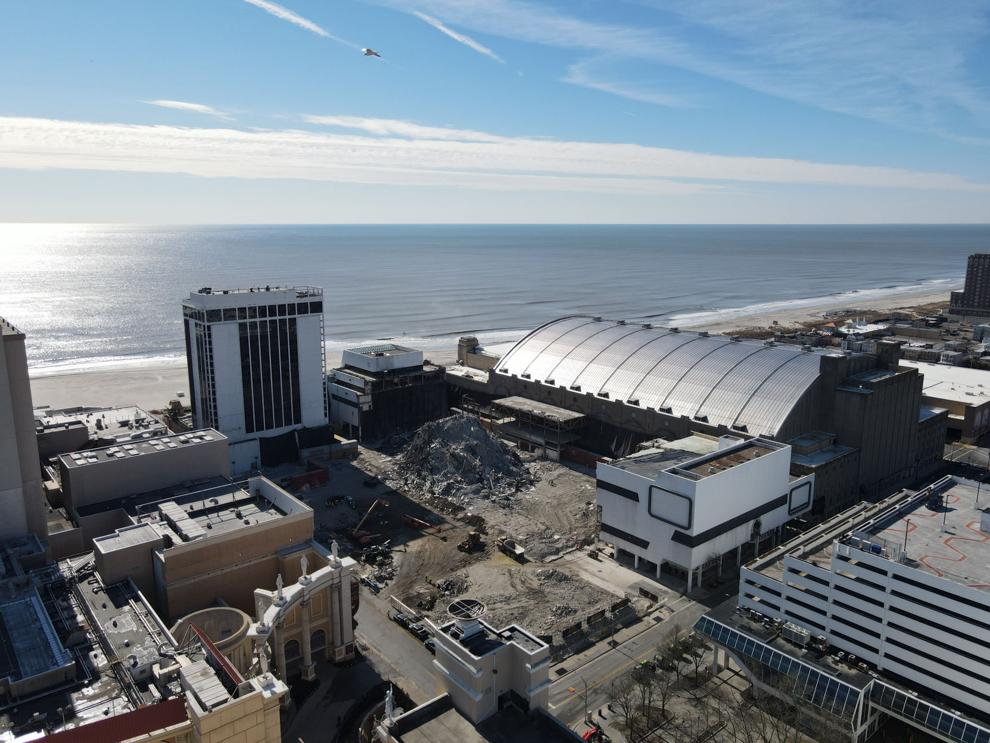 Implosion of the former Trump Plaza 2021
021721_gal_trumpdrone026.JPG
021721_gal_trumpdrone025.JPG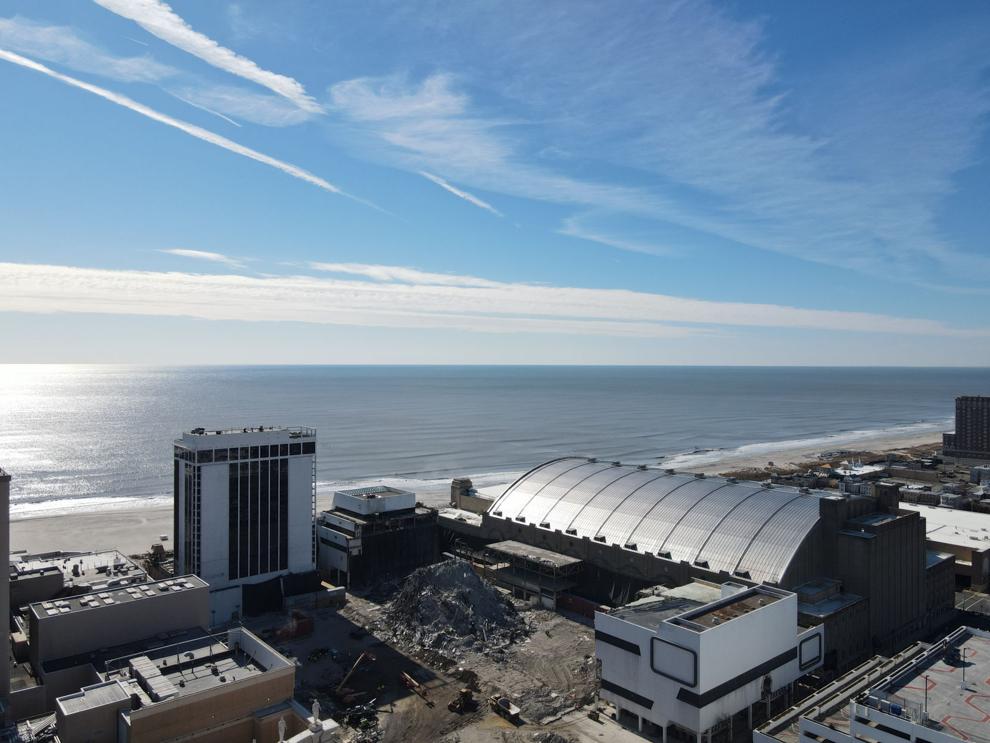 Implosion of the former Trump Plaza
021721_gal_trumpdrone024.JPG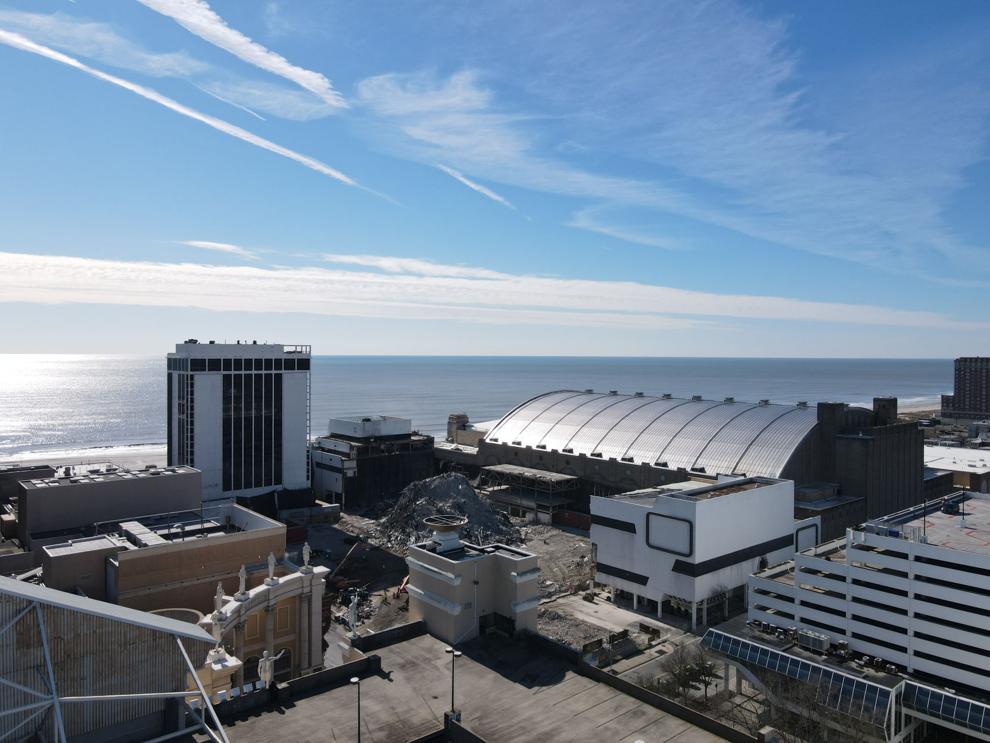 021721_gal_trumpdrone023.JPG
Trump Plaza demolition from One Atlantic
Trump Plaza Implosion Aftermath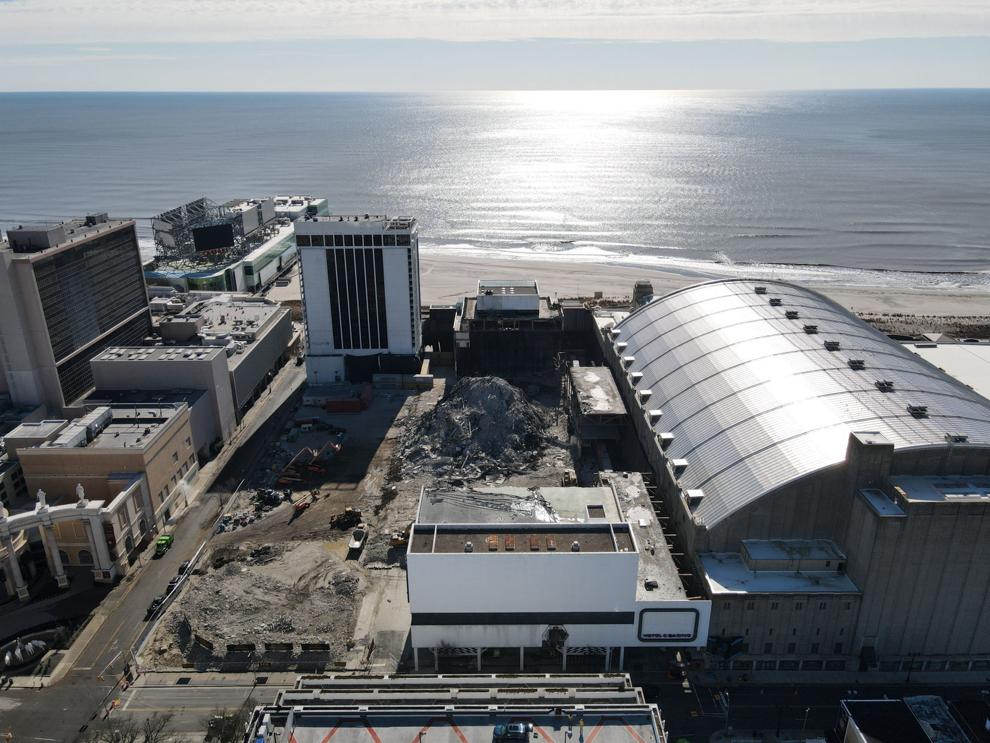 021721_gal_trumpdrone039.JPG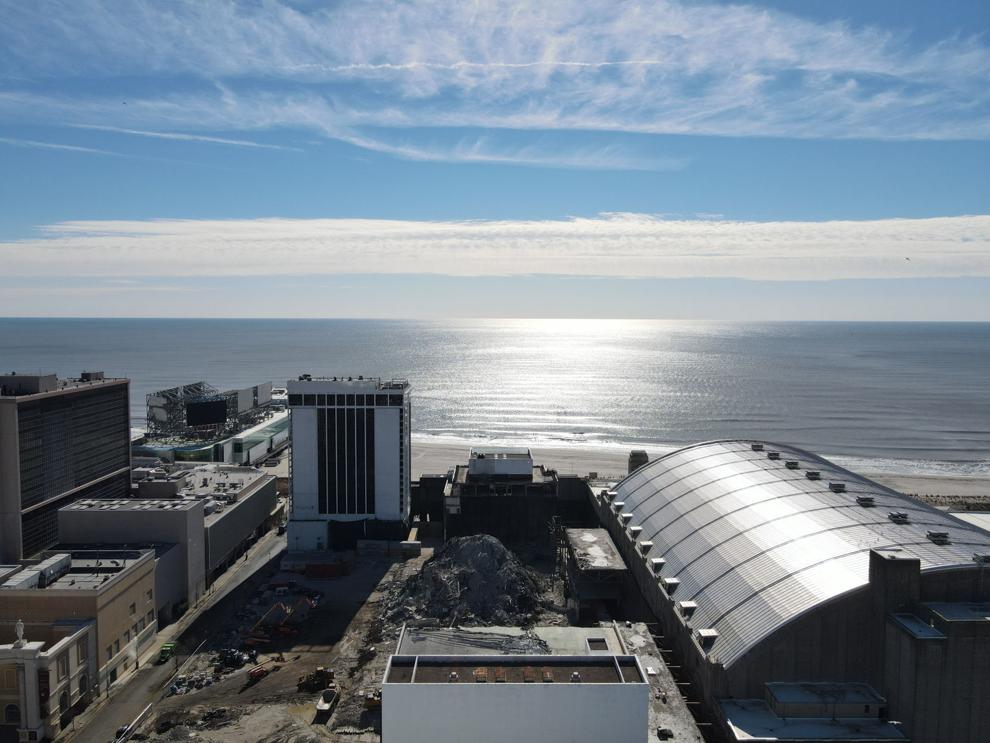 021721_gal_trumpdrone038.JPG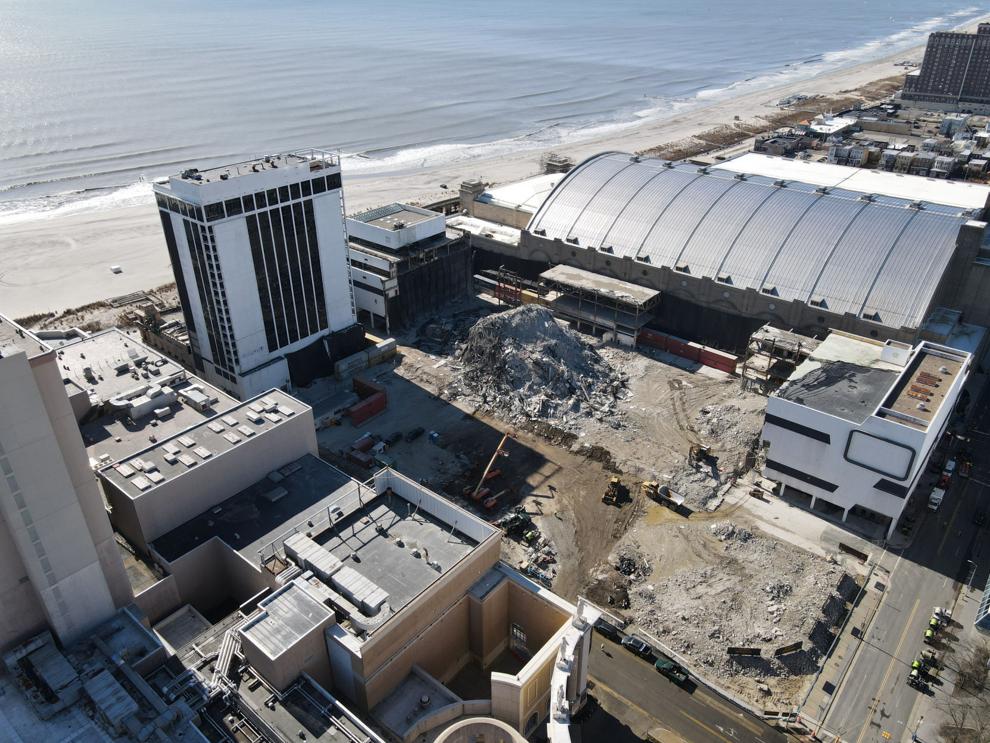 021721_gal_trumpdrone037.JPG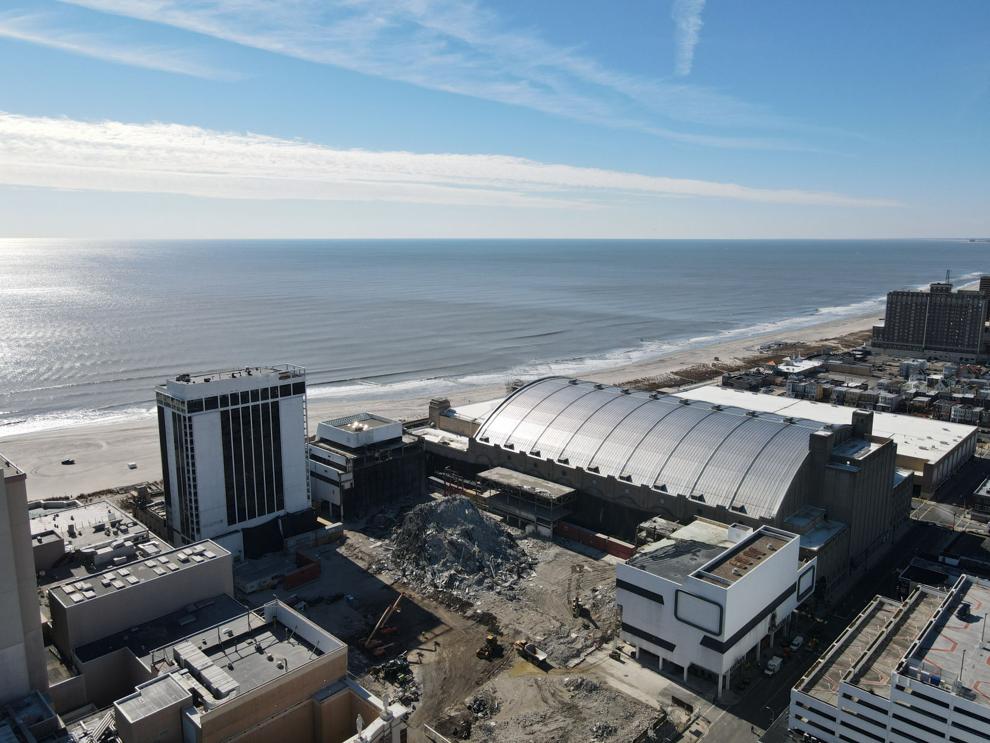 Support South Jersey journalism at The Press of Atlantic City
Contact Michael McGarry:
609-272-7209
Twitter @ACPressMcGarry