Atlantic City Electric made progress overnight into Wednesday, restoring electric service to customers and managing major tree damage, broken poles, downed wires and damaged electrical equipment caused by Tropical Storm Isaias.
More than 1,325 personnel, including company crews, local contractors and resources from several other companies from as far away as Florida, Ohio, Michigan and Canada including Atlantic City Electric sister companies ComEd and Pepco, are assisting in the restoration effort for approximately 200,000 customers who lost power.
As of 8 a.m. Wednesday, Atlantic City Electric restored service to about 117,000 customers. Crews will continue to work 12-to 16-hour shifts as part of the around-the-clock effort to restore the  72,000 customers still impacted by the storm the electric company said in a news release.
After assessing system damage through the night, estimated times of restoration are now available for customers online.
"We understand that as outages go into another day and possibly into Saturday for some, customers need to make plans for themselves and their family members and timely updates are important," said Gary Stockbridge, region president of Atlantic City Electric. "Our crews, along with support crews who joined us from other regions, worked through the night so we could not only assess the damage, but begin restoring as many customers as possible. We appreciate our customers continued patience as we repair the significant damage caused by this destructive tropical storm"   
Based on the current damage, service for most customers will be restored by late Thursday. The company expects all customers to have their service restored by Saturday evening. Isaias was one of the most destructive and expansive storms to impact Atlantic City Electric's service area, and ranking fourth all time in terms of customer power outages, according to a news release. 
Gov. Phil Murphy called in live to "WPG Talk Radio" hosted by Harry Hurley to discuss the state's response to Tropical Storm Isaias.
"There certainly isn't a playbook for this," Murphy said. "I think the big legacy from this storm is power outages."
Atlantic City Electric made "very good progress overnight," bringing the power back on to many as things start "crawling back to normal," Murphy said.
The number of power outages surpassed those affected by Superstorm Sandy, Murphy confirmed.
"No small event," Murphy said. "...The only save grace here – this thing moved fast. It was a hot knife through butter.
"And unlike Sandy, thank God – I'm not suggesting we're unscathed, believe me – but unlike Sandy, we did not have nearly the damage, other than outages that we had then."
The state Department of Transportation is working on cutting and cleaning downed trees, Murphy said.
Murphy warned that will temperatures rising today, elderly people without power are particularly vulnerable, especially during the ongoing COVID-19 pandemic.
He urged older residents to seek cooling shelters, and for family and friends to call and check-in.
"There's no playbook for this," Murphy said. " ... But there's no playbook for a storm and a pandemic. In many cases, we're in uncharted territory."
At 9:30, Murphy is scheduled to assess damage from the storm in Ocean County. 
More than 1.3 million homes and businesses were without electricity after Tropical Storm Isaias ripped through the state.
Utility crews slowly restored service, but 981,868 customers were still without power and some may have to wait days before they have their electricity back.
Ocean, Monmouth, Burlington and Bergen counties were among the hardest hit with power outages.
Cape May County's Office of Emergency Management said Tuesday that they are working with Atlantic City Electric for the roughly 24,000 customers without power across the county after Tropical Storm Isaias made its way into South Jersey.
As of about 6:15 a.m. Wednesday morning, there were 4,215 active outages in South Jersey, according to Atlantic City Electric's Outage map, with 78,885 total customers affected.
In a statement Tuesday night, Atlantic City Electric officials said they are working to assess the significant damage across its service area and restore service for customers who lost power due to Tropical Storm Isaias, which brought with it heavy rain, tornado activity, flooding and damaging winds gusting more than 75 mph.
The company's Emergency Response Organization is mobilized with all company resources dedicated to restoring service for customers safely and as efficiently as possible, according to a news release.
In total, the destructive storm impacted more than 209,000 Atlantic City Electric customers—more than 31,000 customers have been restored since the beginning of the event, and about 176,000 remain without service as of 6 p.m. Tuesday, according to the release. While the storm caused widespread damage and outages across the company's service area, the majority of outages are located in Atlantic, Cape May, Cumberland and Ocean counties.
"We will continue to work around the clock until every customer is restored," said Gary Stockbridge, Atlantic City Electric region president. "This storm was incredibly destructive, and we will continue to keep our customers informed as we complete our assessments of the damage. We know power outages can add additional stress during an already difficult time and we want customers to know that we are working to restore their service safely and as quickly as possible."
A significant amount of work remains to repair the damage and customers should be prepared for a multi-day restoration effort, officials said. Due to the extensive damage to Atlantic City Electric's transmission and distribution system caused by high winds, falling trees and tree limbs and tornado activity, estimated times of restoration are currently suspended and will be updated as crews assess damage. It is also too early to determine when service will be restored for all customers. When available, customers will be able to access this information through the company's mobile app, automated phone system, or website.
To report an outage or downed wire, call 800-833-7476 or report and track through the company's mobile app or website at atlanticcityelectric.com/storm. Customers can also text "ADD OUTAGE" to 20661 to enable outage reporting via text. Customers can text "Out" to 20661 to report their outage.
Power crews have been called in from out of the area to assist the restoration process, but Cape May County officials warned there could be some customers without power for a couple of days as result of the storm in certain cases.
Officials urged customers to call 800-833-7476 to report an outage or to get more information on their outage.
The Atlantic City Fire Department was busy Tuesday responding to calls related to the storm.
Between 10 a.m. and 4 p.m., they responded to 47 calls for service, with dozens of calls for arcing wires, fire Chief Scott Evans said Wednesday morning. They also responded to 18 partially-collapsed structures.
Evans, who also serves as the city's Office of Emergency Management director, said that one of the most serious calls was at the old Flanders Hotel, 127 St. James Place.
"A 20-foot section of wall separated on the eighth floor and was hanging on the parapet wall," he said. "Rescue One was able to secure the wall with a tie back, in addition to several other walls that were about to be blown off the eighth floor."
In addition, the roof of an oceanfront home in the 100 block of South Bartram Avenue was blown off and landed six houses down the street, Evans said, crushing that roof and sliding down between two houses, crushing multiple decks and fireplaces.
Electrical poles with transformers and multiple electrical lines snapped in front of row homes on Pacific Avenue, trapping residents, he said. Firefighters cut holes in the rear fence to evacuate them.
And, about 40 trees were blown over, and the city's Public Works department responded, removing trees off the roadways, parks and other areas deemed a priority.
Margate police on Wednesday advised residents that crews are continuing restoration efforts around the city, and later announced that Amherst Avenue would be closed across Jerome Avenue due to a light being out. 
"Amherst Avenue is closed across Jerome Avenue and traffic is being diverted until further notice," according to a post on the department's Facebook page. "The traffic light is out at the intersection and is not expected to be fully operational for several days. Please use caution in the area, obey all signs and guidance and DO NOT dive around any barricades in the roadway. Please use Winchester and Monmouth Avenues until the signal is repaired."
Wildwood fire Chief Ernie Troiano III said that the department responded to 34 calls dealing with the storm, as well as 4-5 emergency medical services calls.
The Regional Urban Search Team, or RUST, also responded to the Marmora section of Upper Township and the Villas section of Lower Township to assess structural damage from a tornado and strong winds, respectively.
Troiano said Wednesday that he is not aware of any significant injuries from storm damage.
During yesterday's tropical storm, Rescue Co. 3 (Cape May County USAR) deployed to Marmora (Upper Twp.) and Villas (Lower Twp.) to assist depts. w/ homes that suffered major structural damage as a result of a tornado and strong winds that tore through the area. pic.twitter.com/elkIXjV7gM

— Wildwood Fire Dept. (@TheShoreHouse38) August 5, 2020
Hammonton police Chief Kevin Friel said Wednesday that wires are still down throughout the community after the storm, but there were no injuries or deaths.
"We had a substantial amount of damage that was done," he said. "We did a really good job with cleaning things up. Luckily, there were no injuries and no loss of life."
Police responded to 77 storm-related calls for service from 9 a.m. to 5 p.m. Tuesday, he said. At least half a dozen households had trees fall on structures, and there were many vehicles damaged due to downed trees or limbs, Friel said.
But, while over a dozen roadways were closed due to limbs and trees down, only three - Seventh Street, Third Street and Marlyn Avenue – remained closed Wednesday due to downed trees entangled in wires, he said.
Officials from many departments worked together during the storm and the clean-up, he said, including public works, firefighters and even a local contractor, who helped clear a large tree from a roadway with a front-end loader, he said.
"We're pretty lucky that no one got hurt in the process," Friel said. "It's a pretty good day when a storm of that severity comes through and no one was harmed in the process. People cannot be replaced, but property can be fixed."
Tropical Storm Isaias damaged several properties throughout Cape May County, officials said.
However, Freeholder Director Gerald M. Thornton, liaison to the Office of Emergency Management, said that no injuries have been reported to this point.
"This was a very powerful storm and I am thankful that it appears no one in Cape May County was injured," said Thornton. "We know many people have a lot on their hands to fix the damaged buildings and roofs. I just wanted to remind everyone to be safe out there. If you see a downed power line, stay away from it."
There has been reports of damaged properties throughout the county, including between 6 and 12 structures in Marmora where an apparent tornado was responsible, officials said. The county's Regional Urban Search Team and local fire departments were dispatched. Other damage in the county includes a motel roof in the Wildwoods that was blown off, utility poles knocked over, downed trees and limbs, among other damage.
County officials also reported damage at the Cape May County Park and Zoo.
There are dozens of downed trees and branches throughout the area, officials said. Those have damaged several fences and one of the pavilions in the park. The Park and Zoo will be closed on Wednesday for cleanup and repairs as a result but is expected to reopen on Thursday.
"There has been some significant property damage from this storm, and we recognize that," said Thornton. "Those without power currently need to do what they can to stay safe at this time. And contact their local municipality should they have any immediate issues."
Throughout the National Weather Service's coverage region, which extends into Pennsylvania, Delaware and Maryland, six suspected tornadoes needed to be investigated, an unusually high amount from one event in the area. 
The Associated Press contributed to this report. 
GALLERY: Tropical Storm Isaias arrives in South Jersey
Tropcal Storm Isias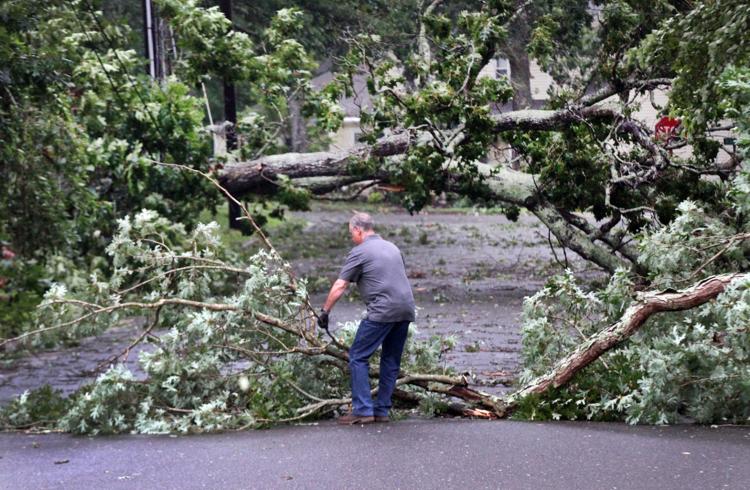 HIDE VERTICAL GALLERY ASSET TITLES
isaias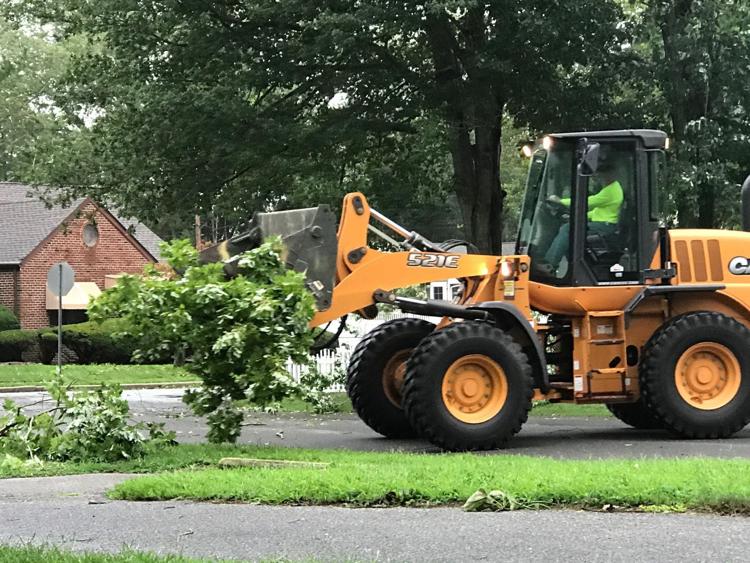 IMG_2657.JPG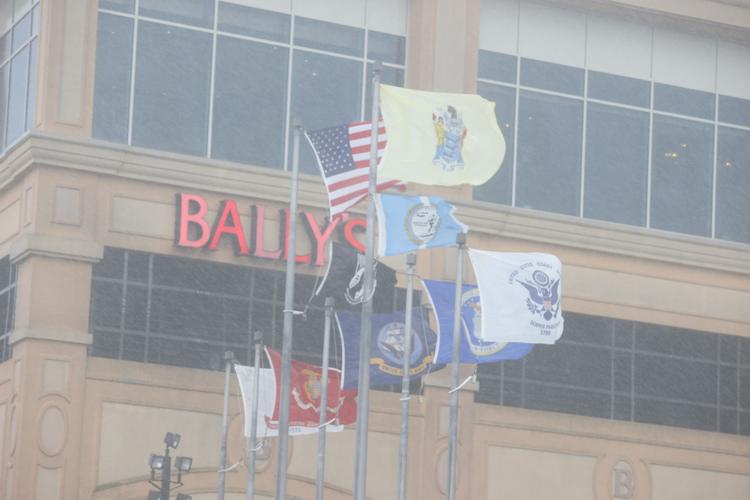 IMG_2656.JPG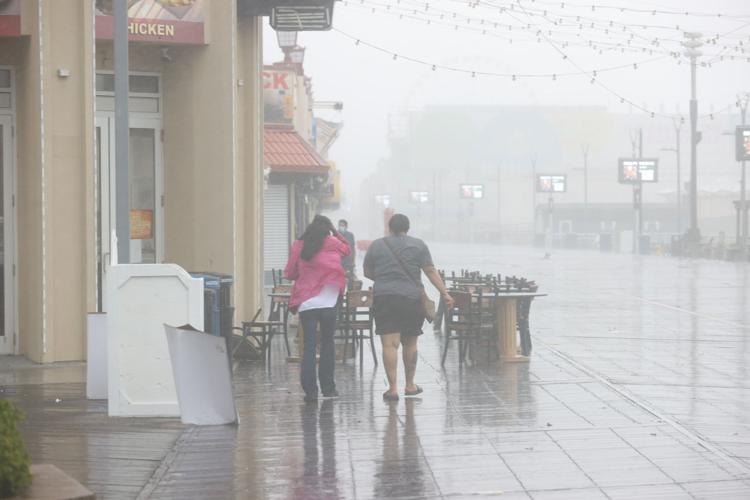 IMG_2658.JPG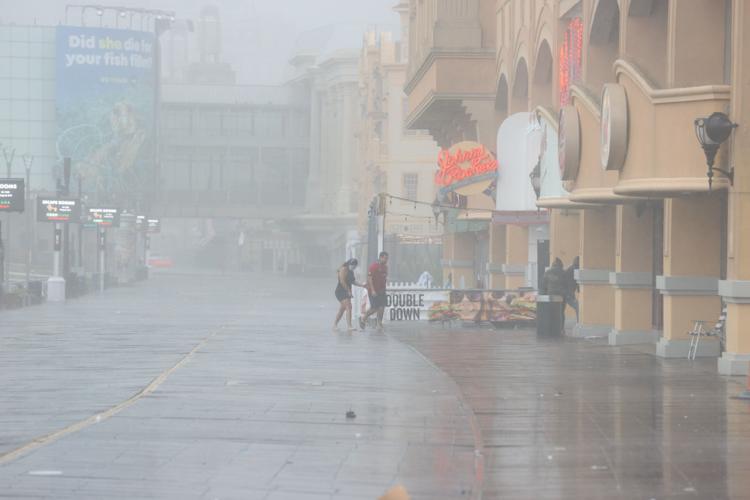 On the bay in Little Egg Harbor from Isaias
IMG_2660.JPG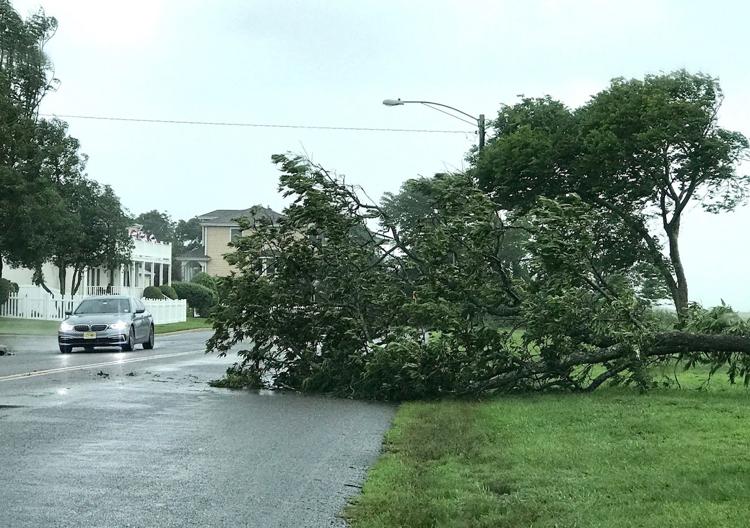 IMG_6861.JPG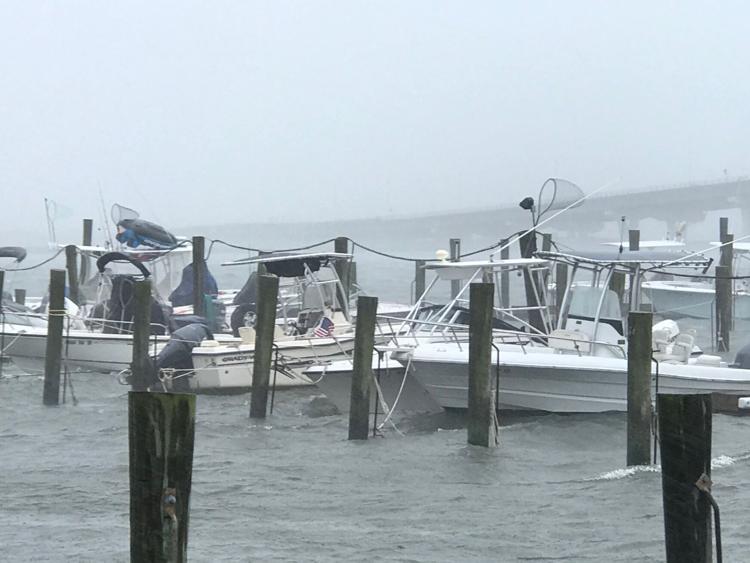 Tropical Storm Isaias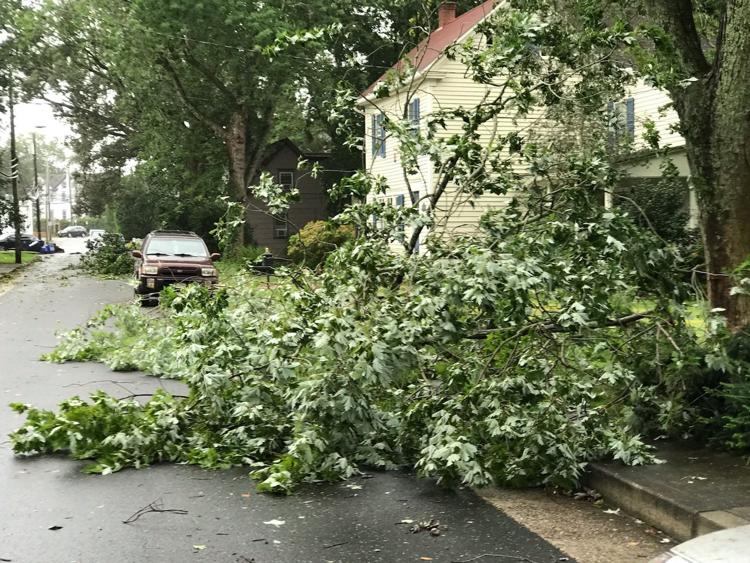 Tree down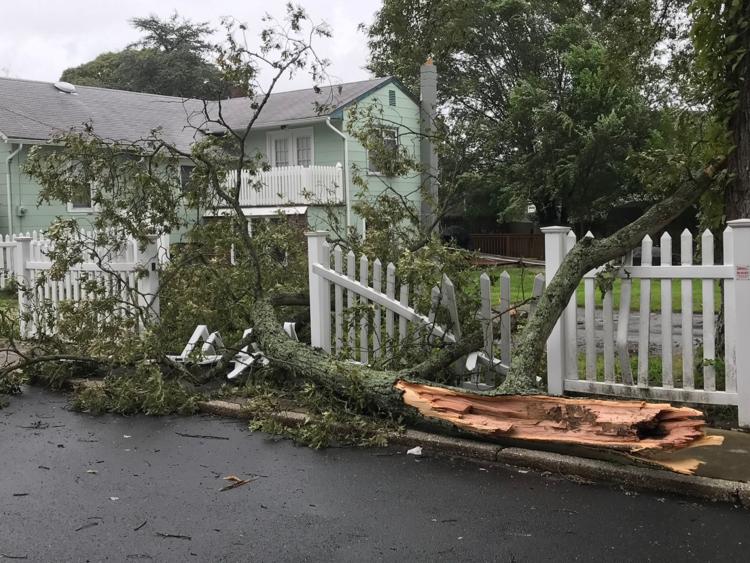 IMG_8159.JPG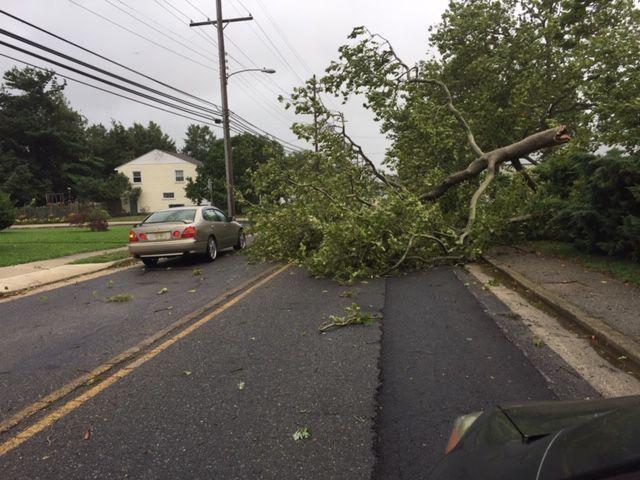 IMG_8165.JPG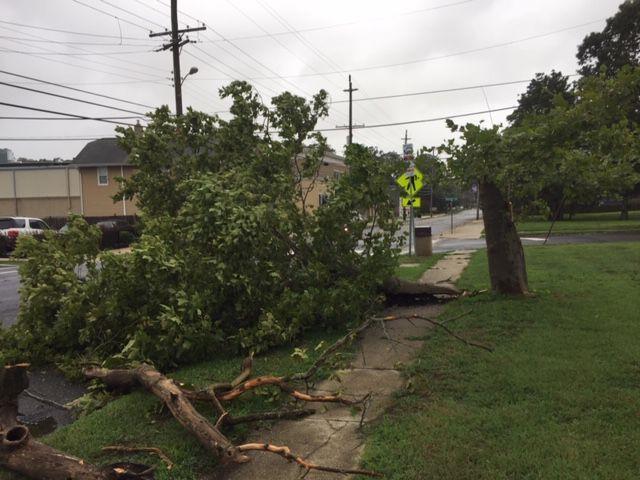 Tropical Storm Isaias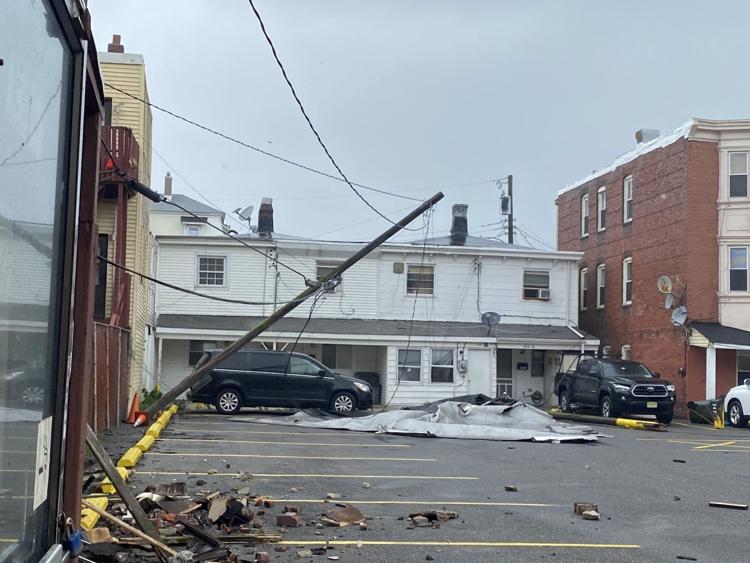 IMG_2664.JPG
IMG_2665.JPG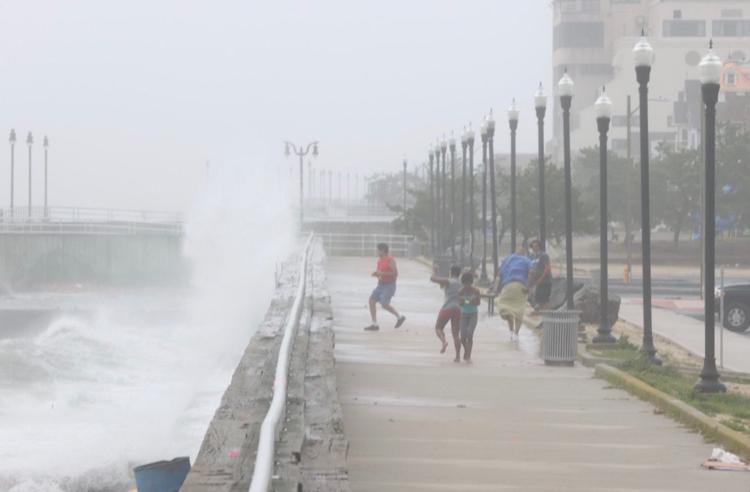 IMG_2666.JPG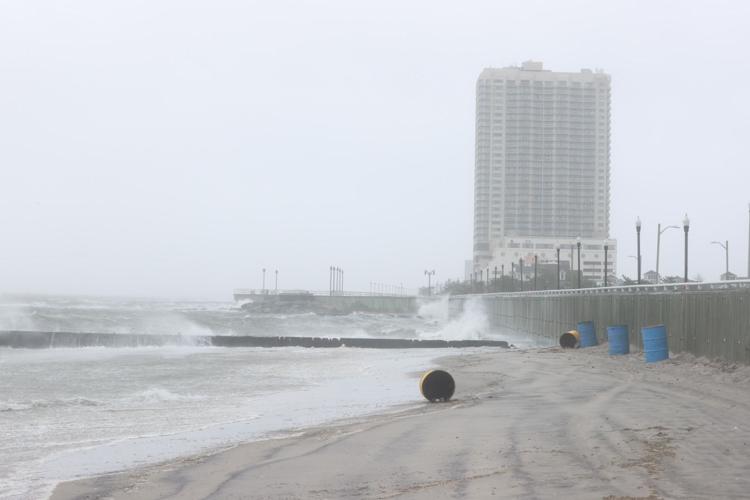 IMG_2667.JPG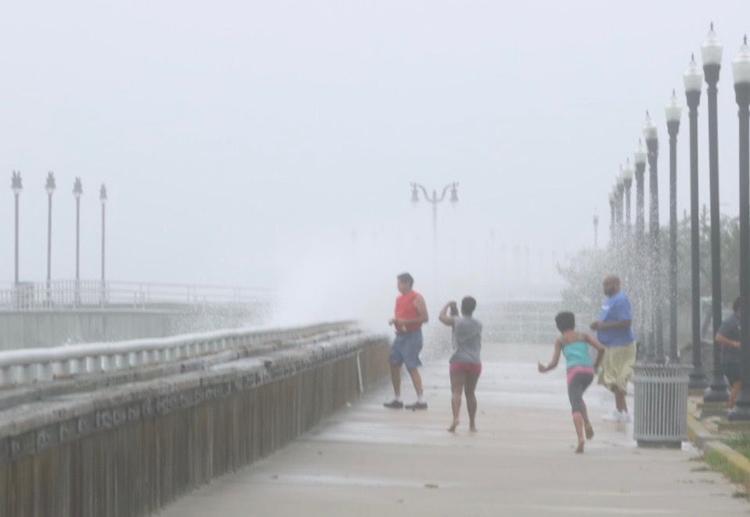 Power lines sparking outside of the Press of Atlantic City building
IMG_2669.JPG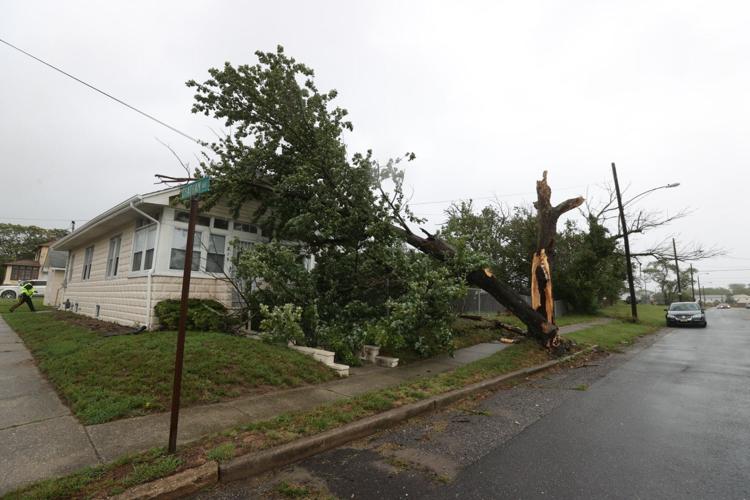 IMG_2670.JPG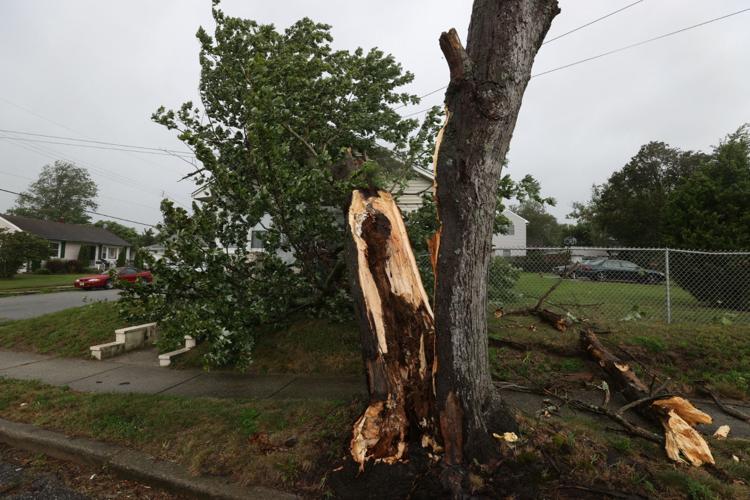 IMG_2671.JPG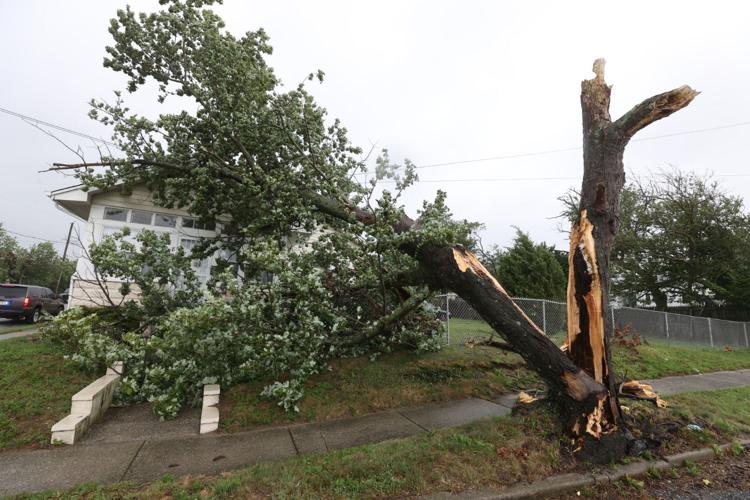 Isaias damage in Somers Point
Somers Point 2.jpg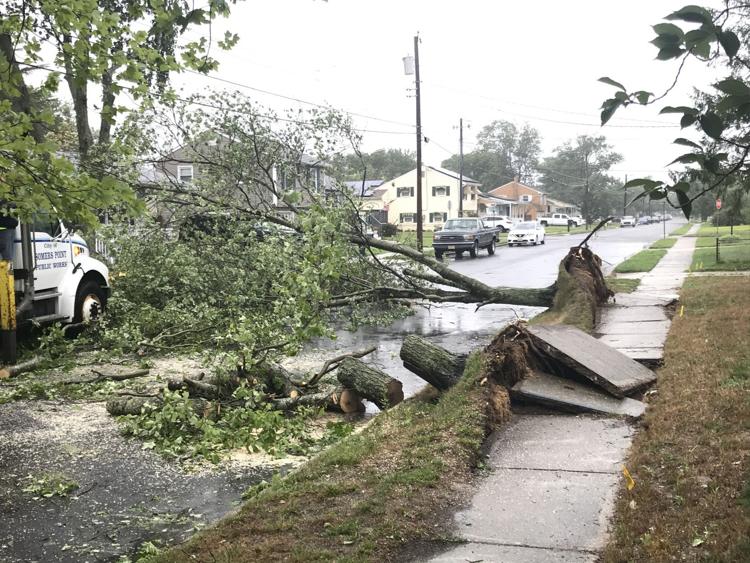 Somers Point 3.jpg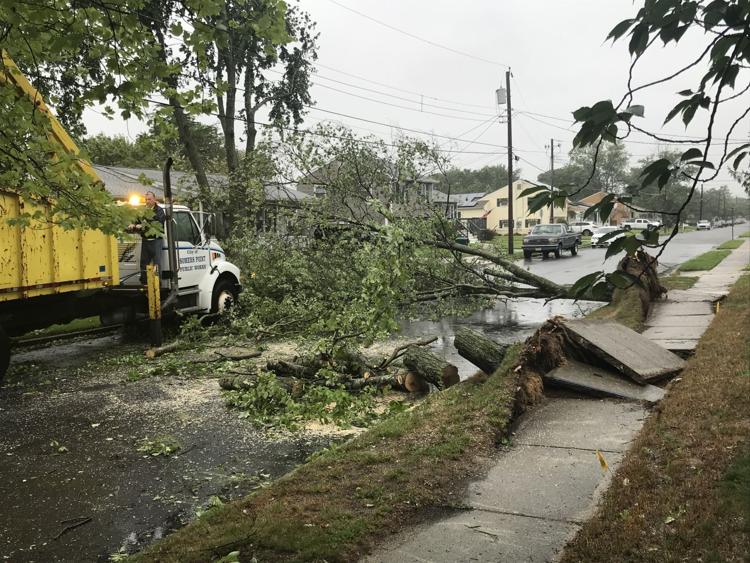 Somers Point.jpg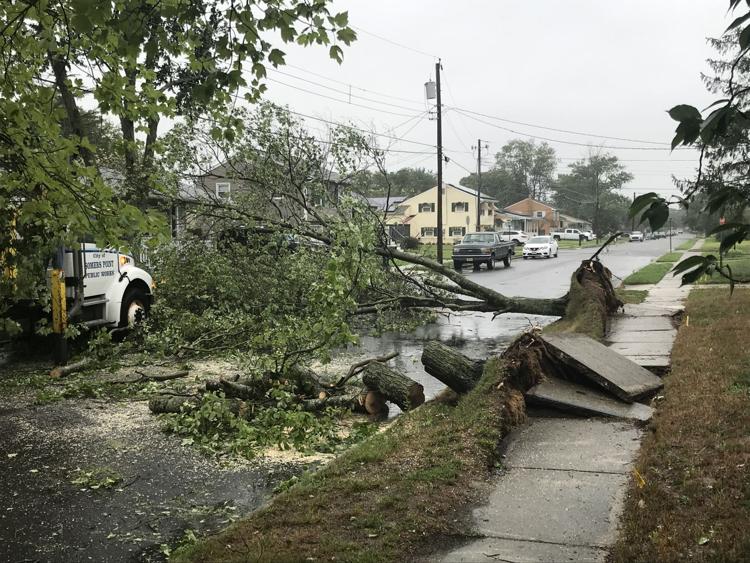 Ventnor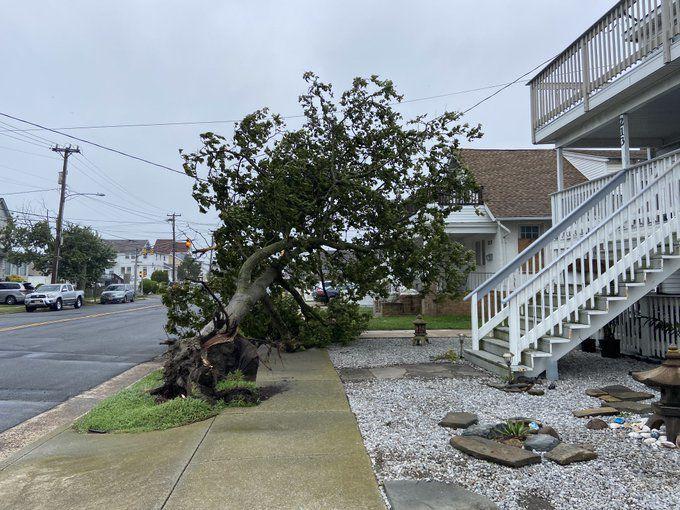 Ventnor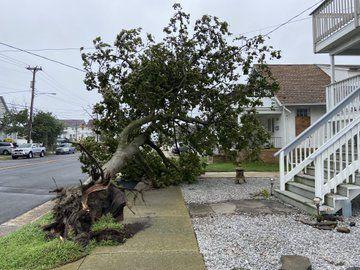 Ventnor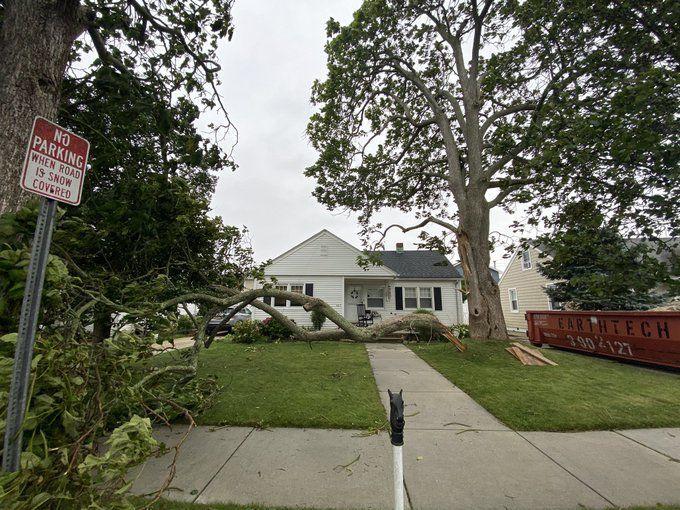 Linwood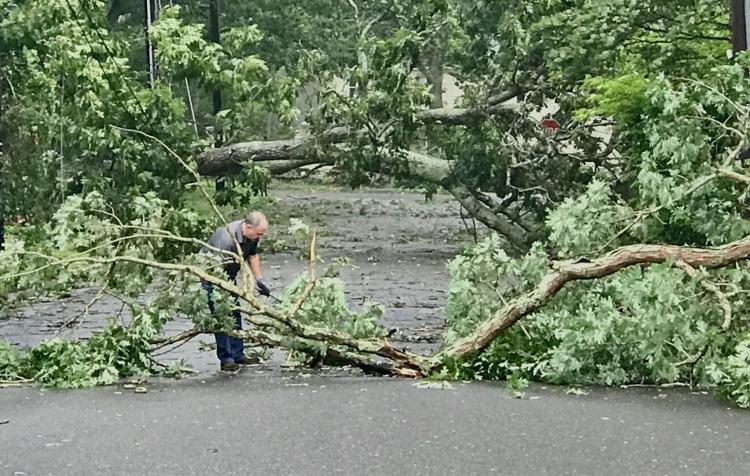 IMG_2672.JPG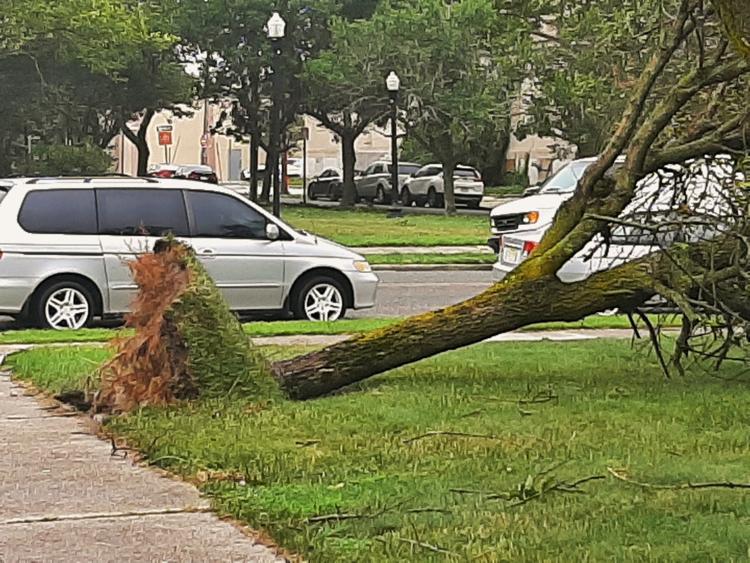 IMG_2673.JPG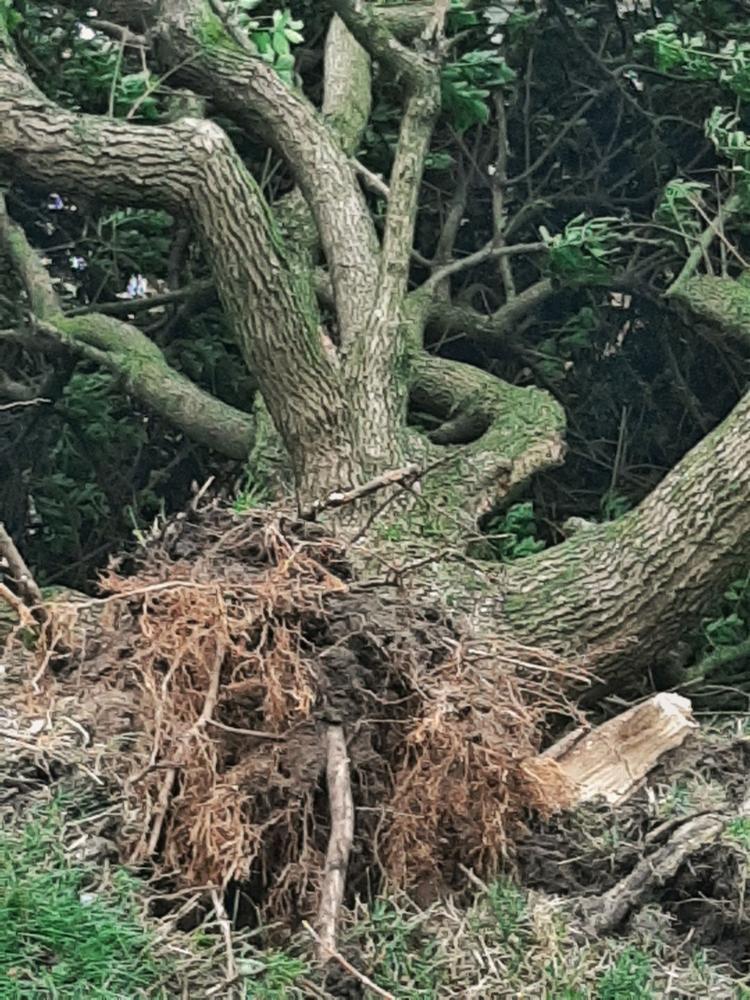 IMG_2674.JPG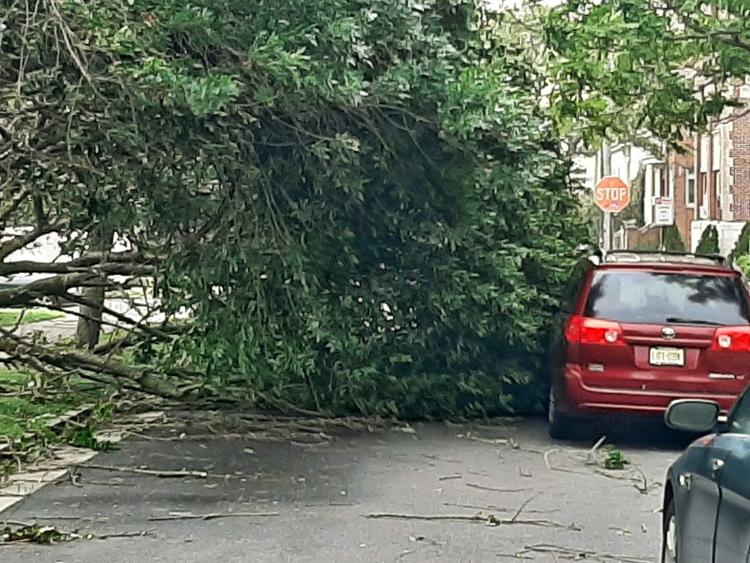 IMG_2675.JPG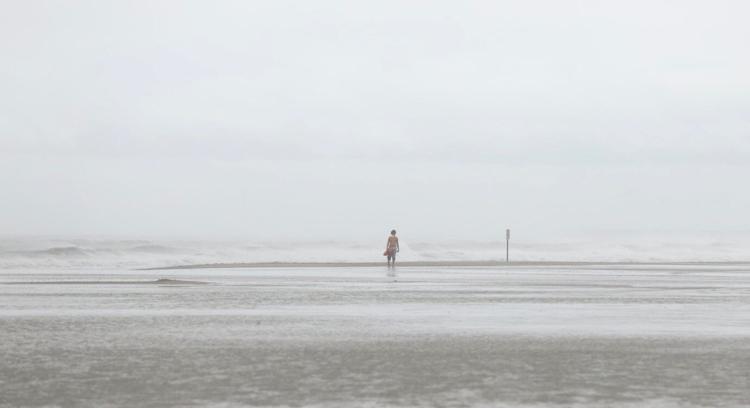 IMG_2676.JPG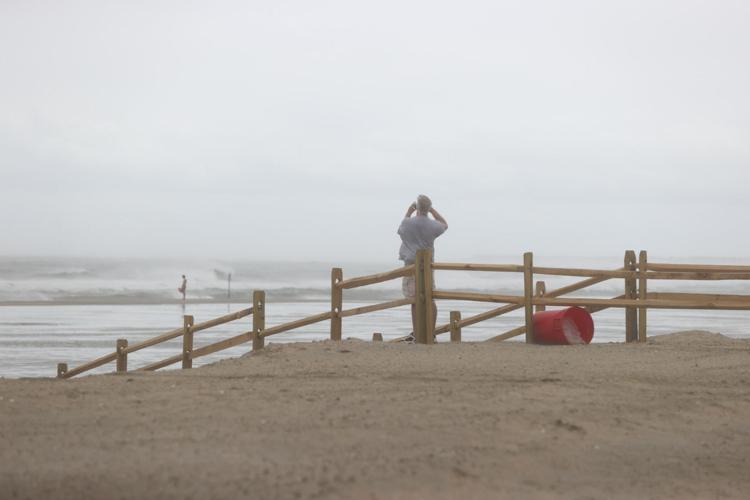 IMG_2677.JPG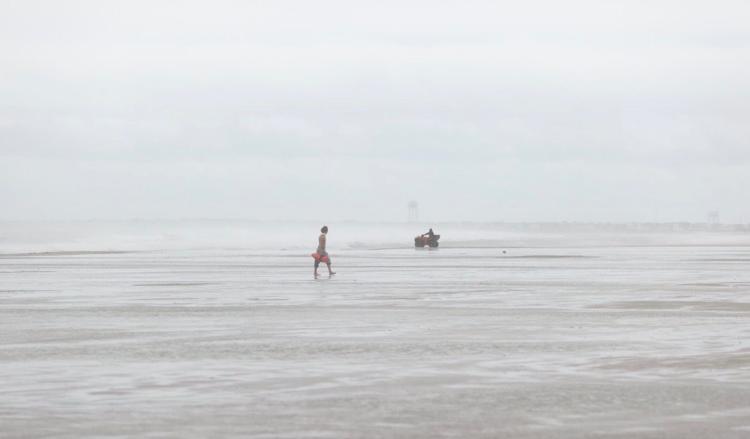 Atlantic City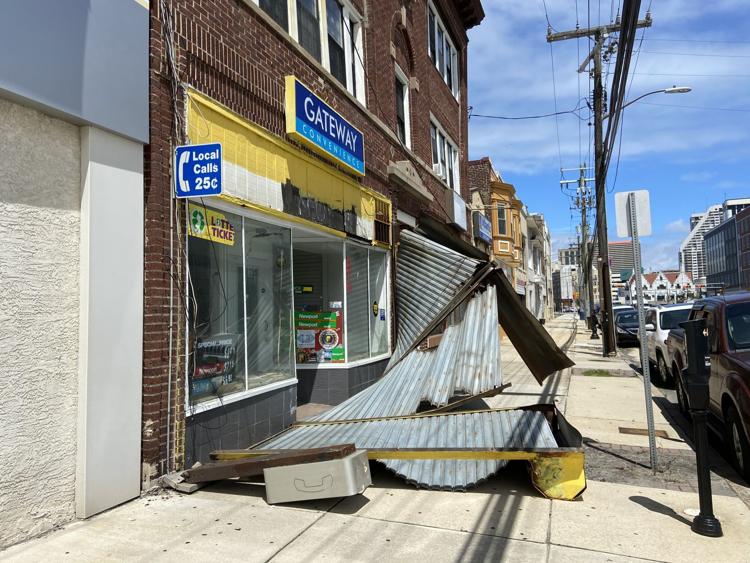 IMG_6910.jpg
IMG_6918.jpg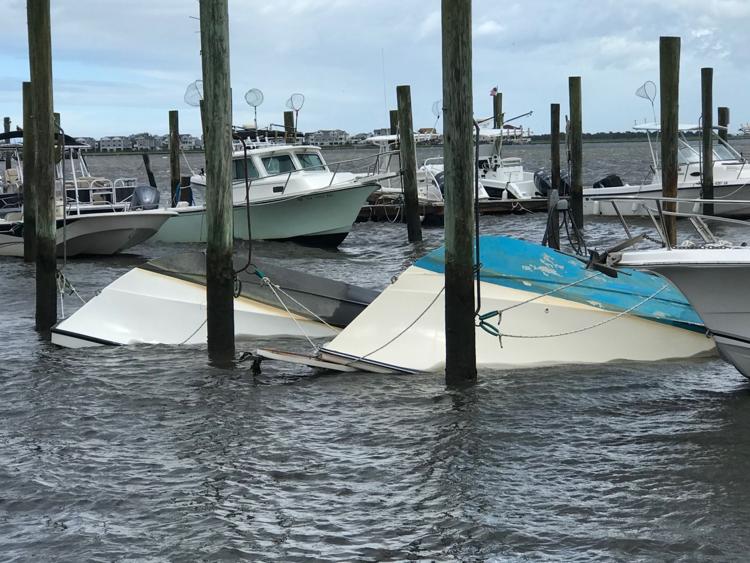 IMG_6919.jpg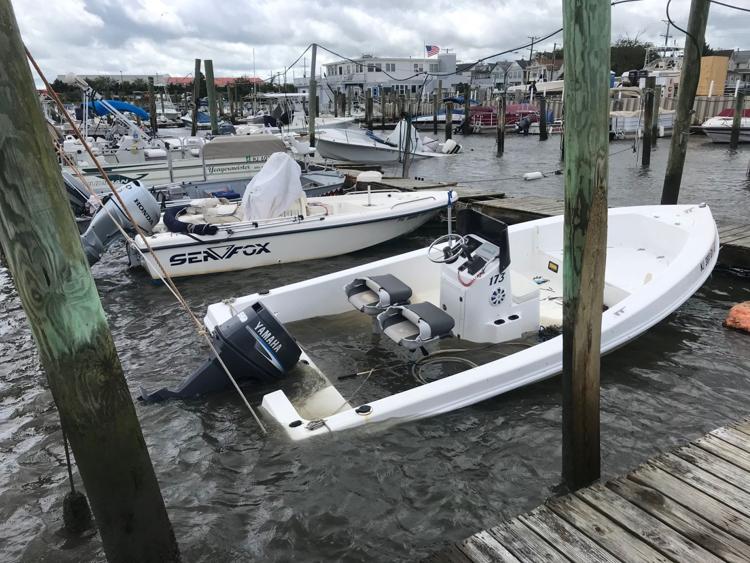 IMG_6907.jpg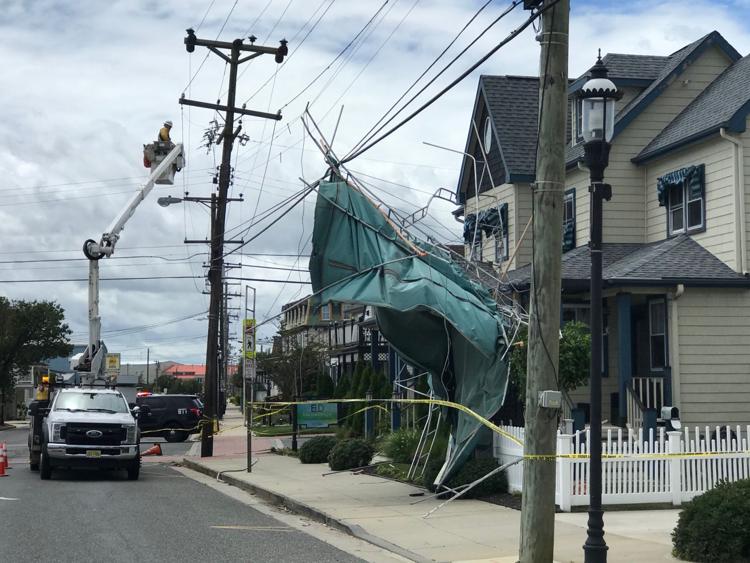 Isaias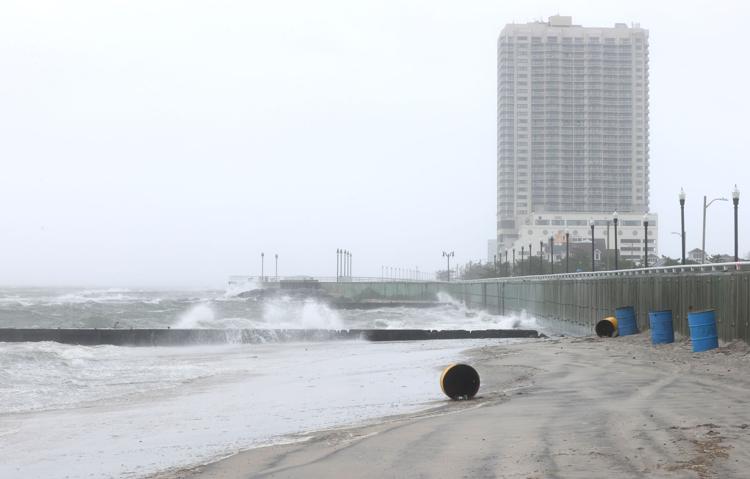 Isaias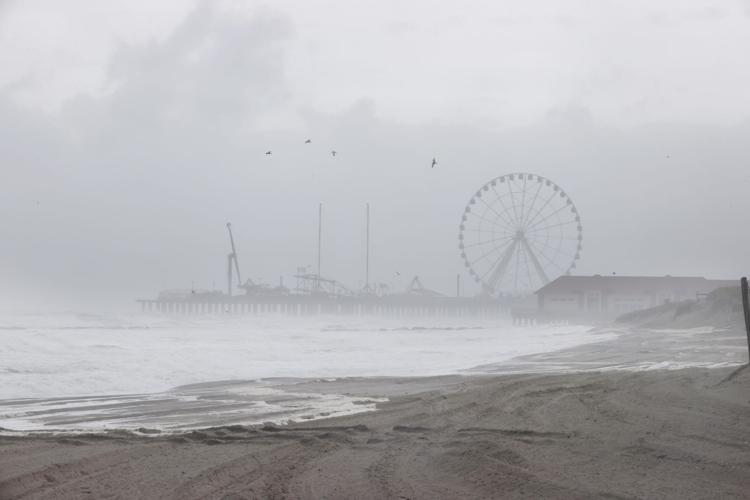 Isaias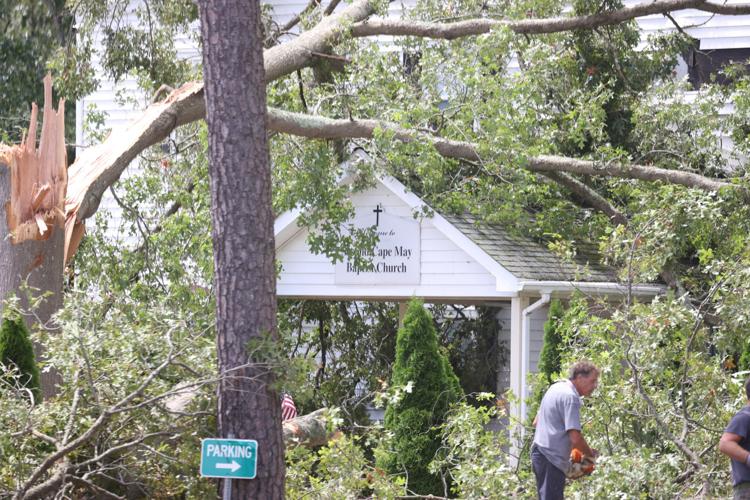 Isaias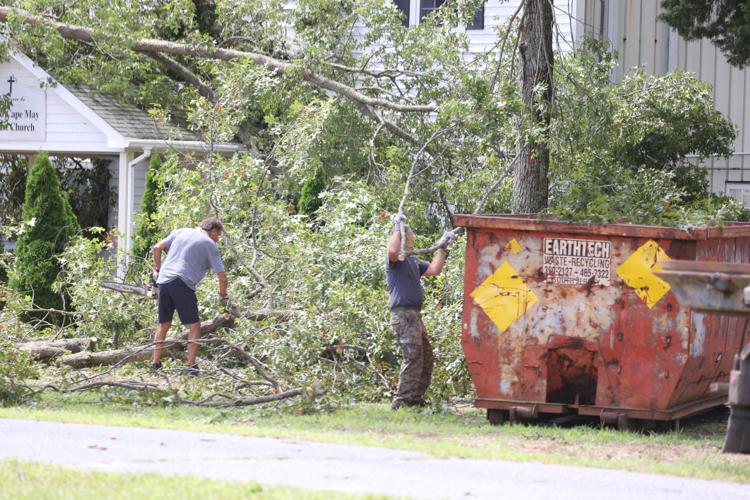 Isaias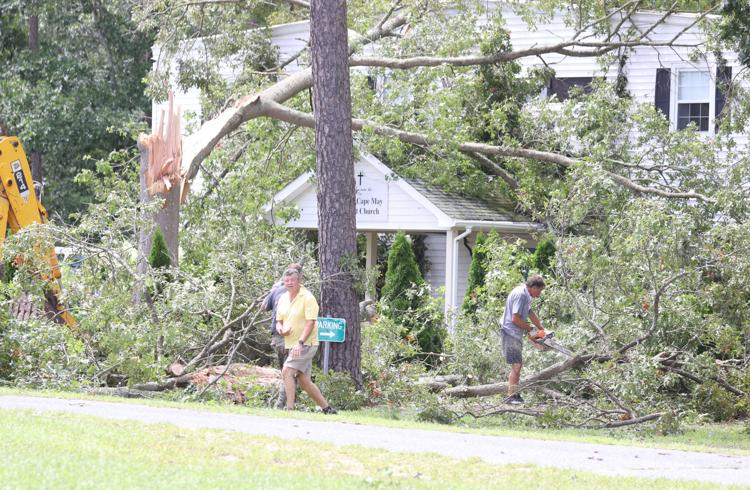 Tornado from Tropical Storm Isaias tears through Marmora
Isaias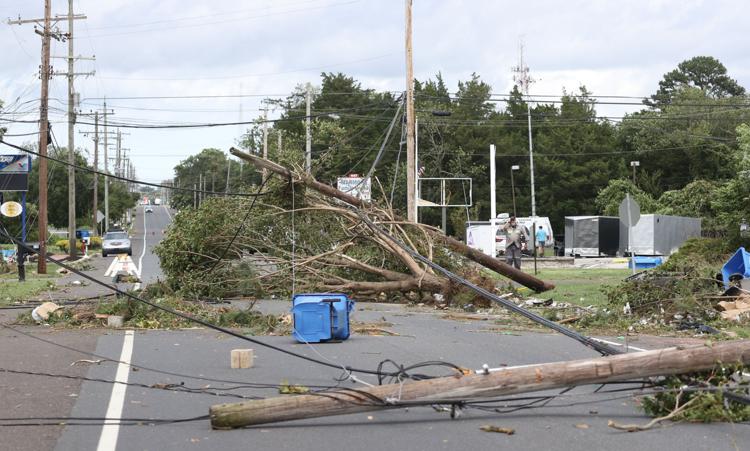 Isaias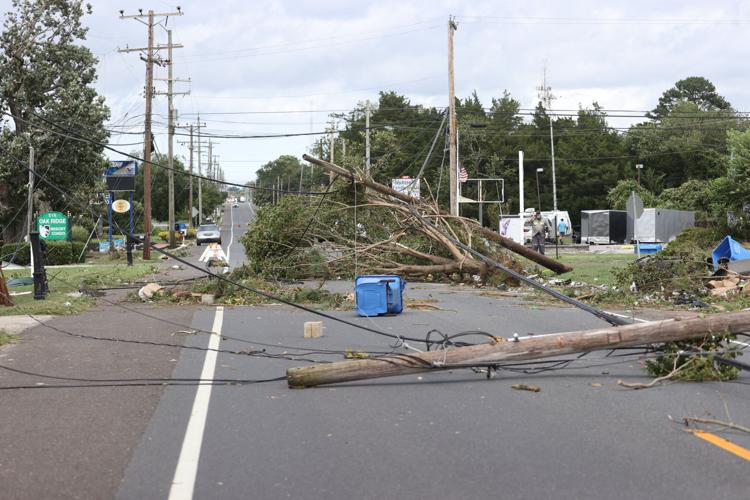 Isaias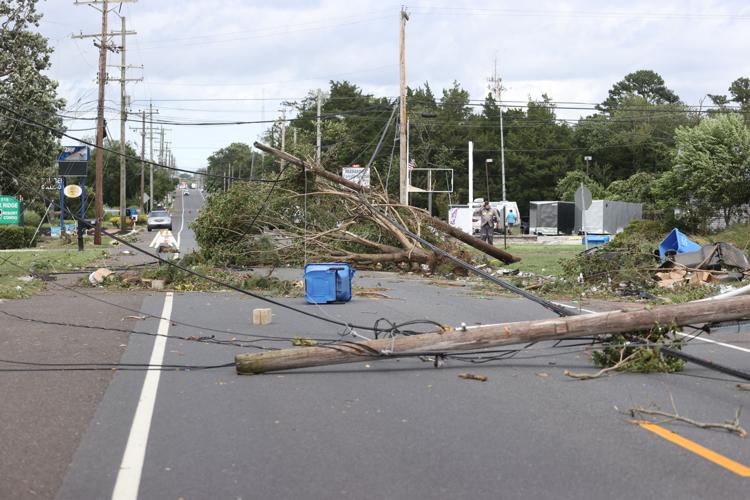 Isaias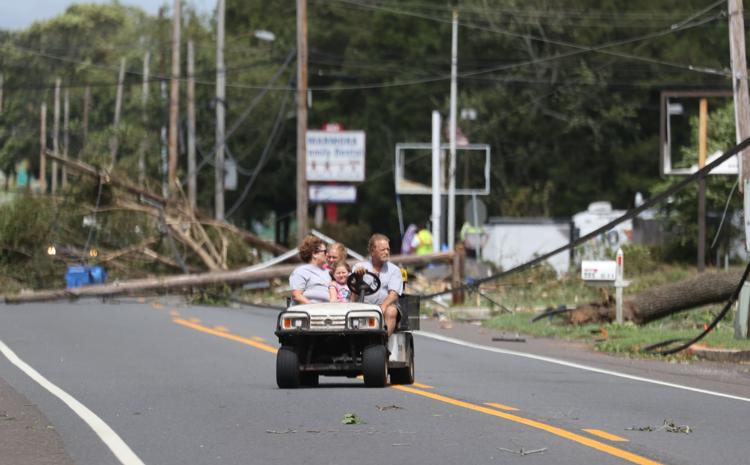 Isaias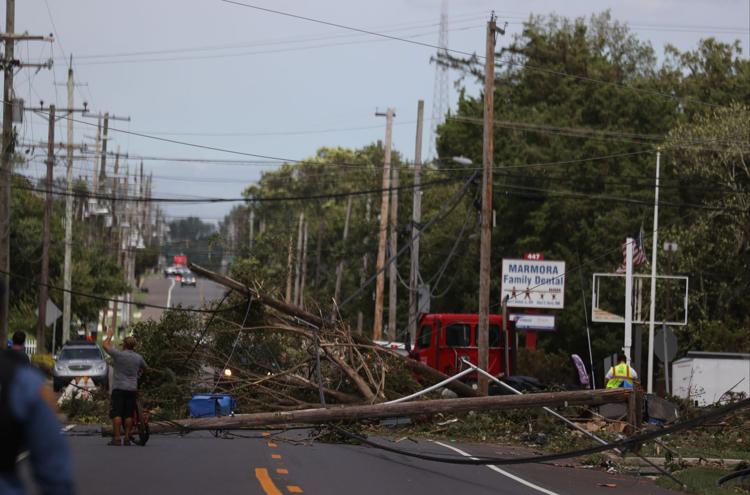 Isaias
Isaias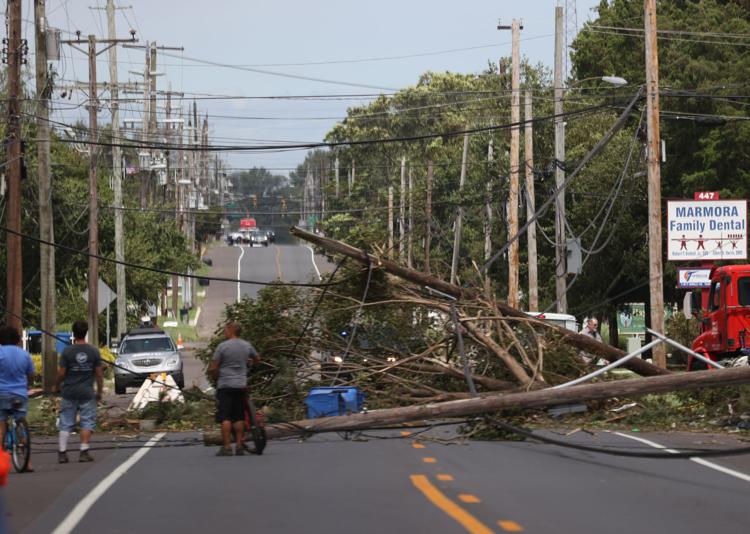 Isaias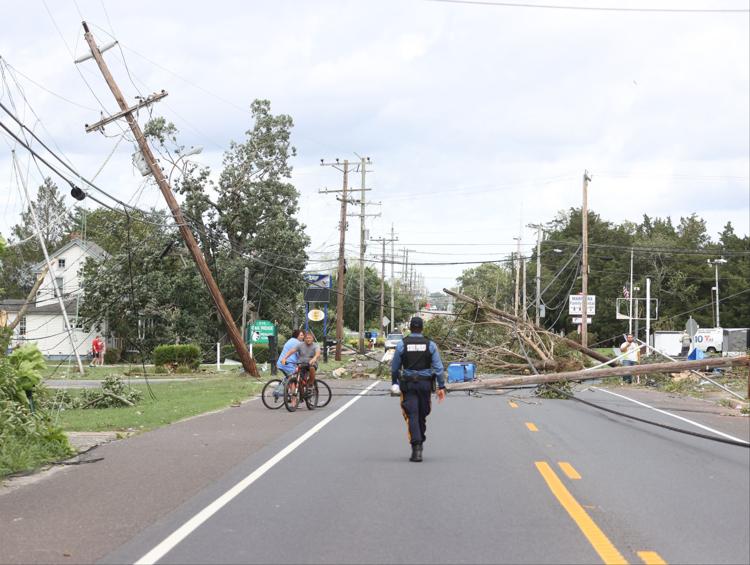 Isaias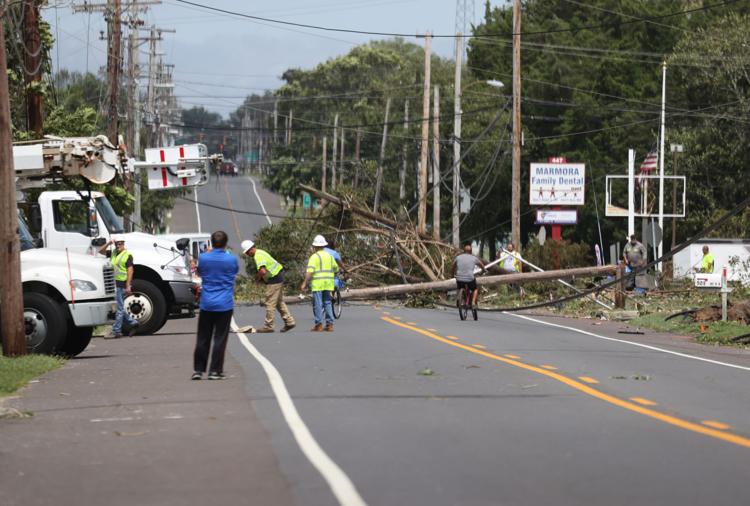 Isaias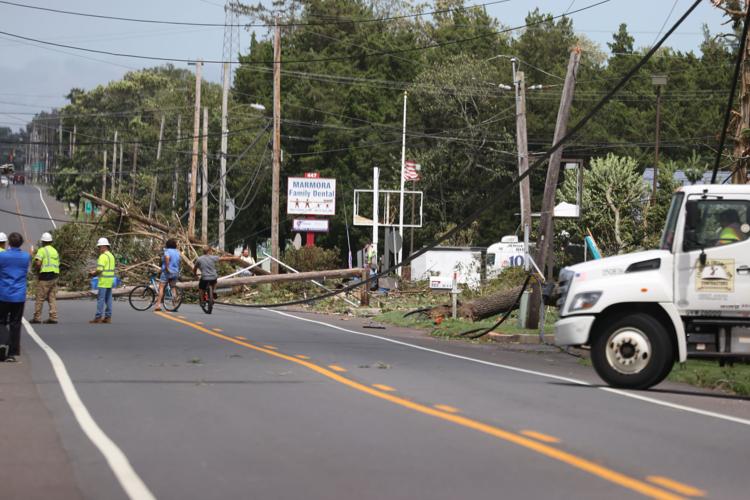 pine hill .JPG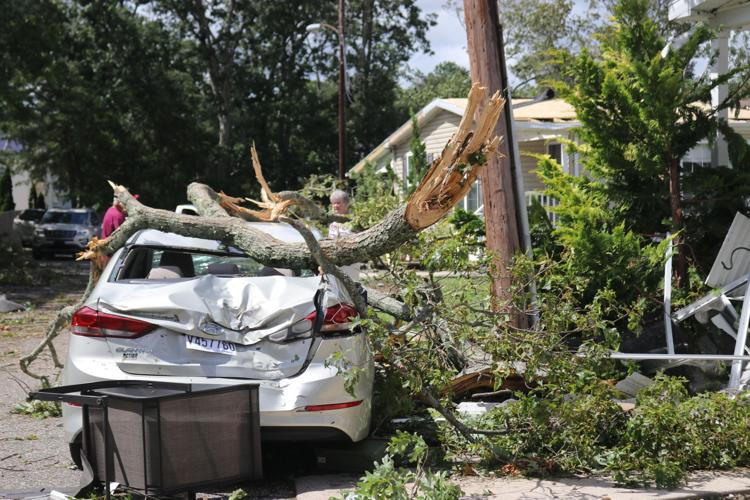 pine hill 2.JPG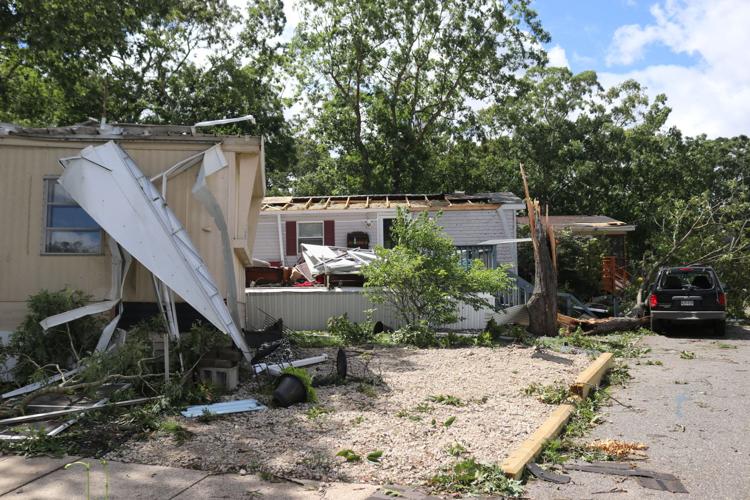 pine hill 3.JPG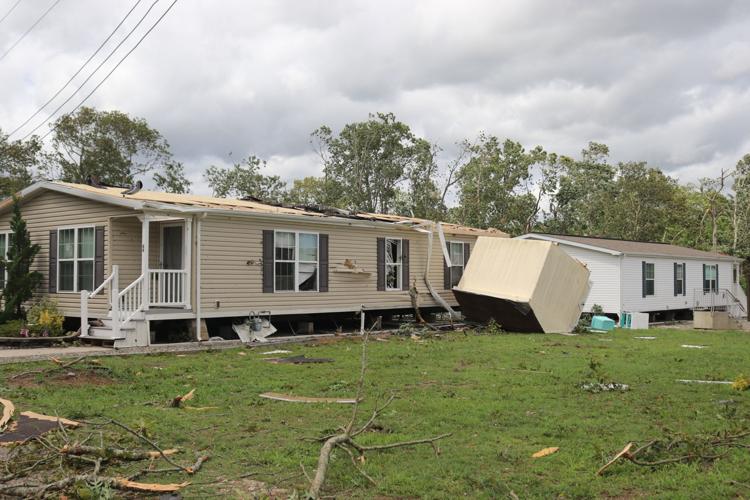 pine hill 4.JPG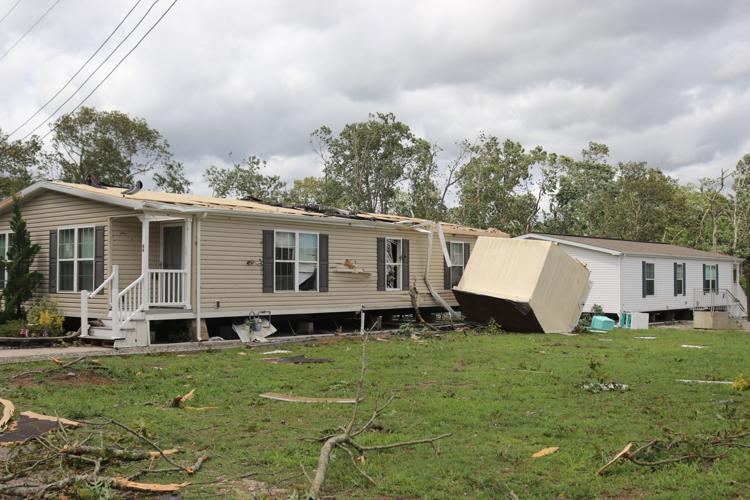 Pomlear damage 2.JPG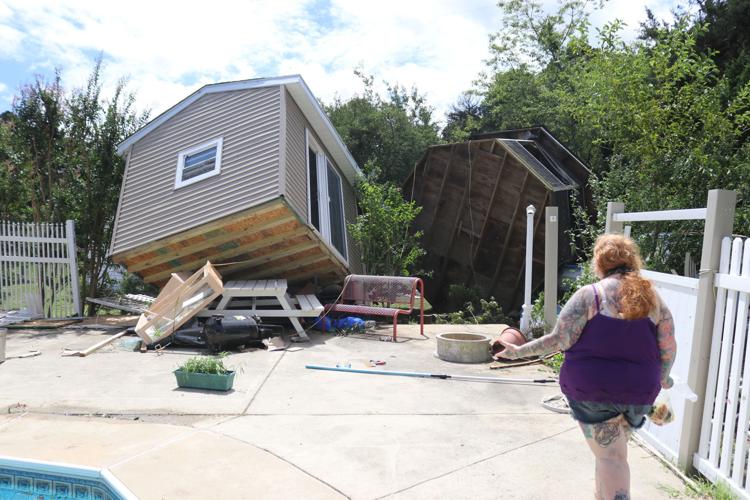 Pomlear damage.JPG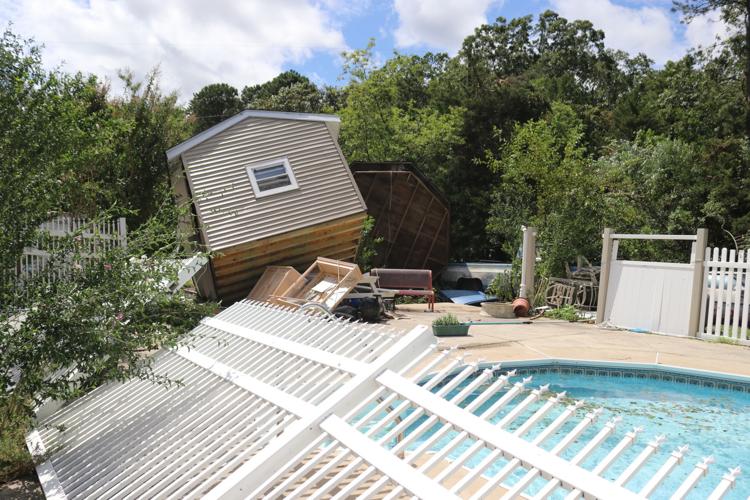 sea Isle .JPG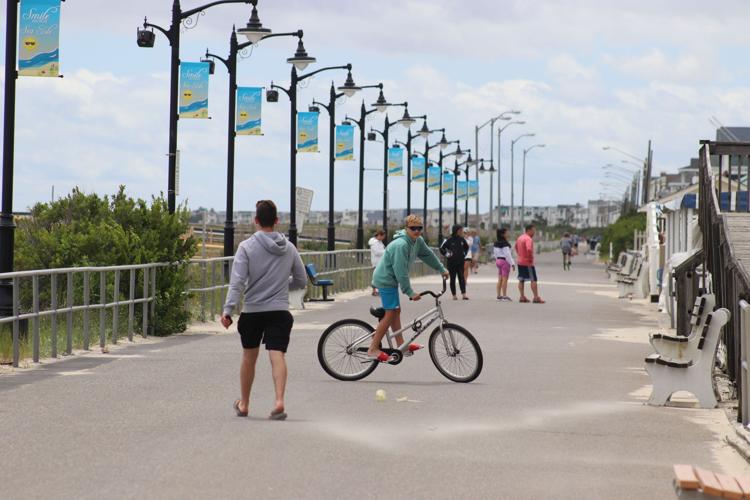 sea Isle 2.JPG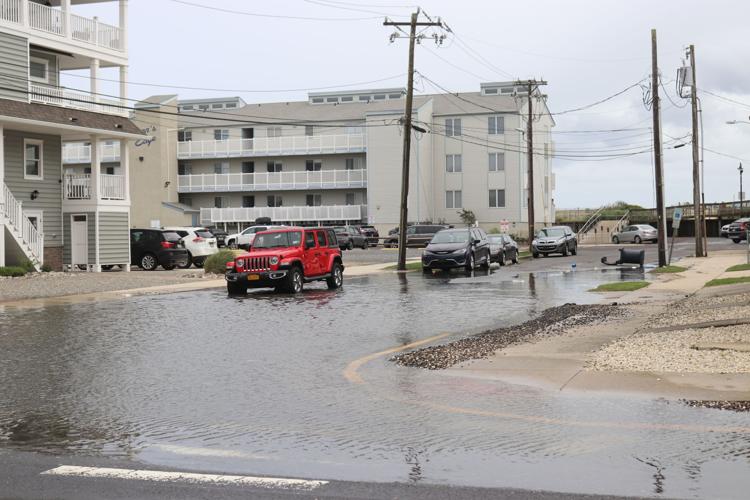 Sea Isle beach 2.JPG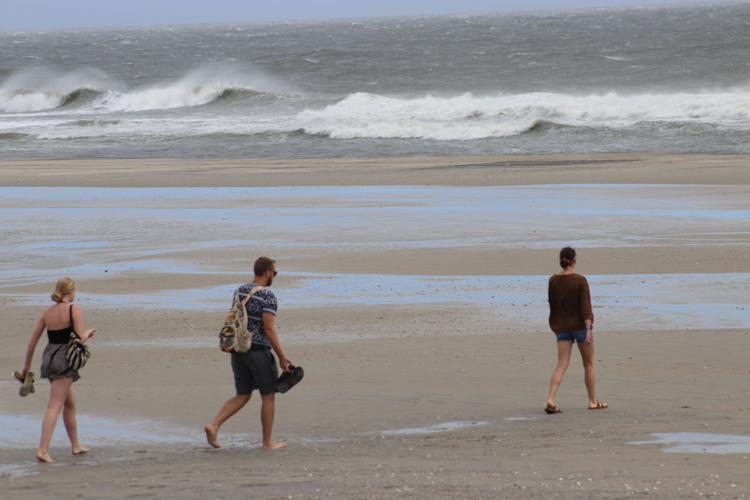 Sea Isle beach.JPG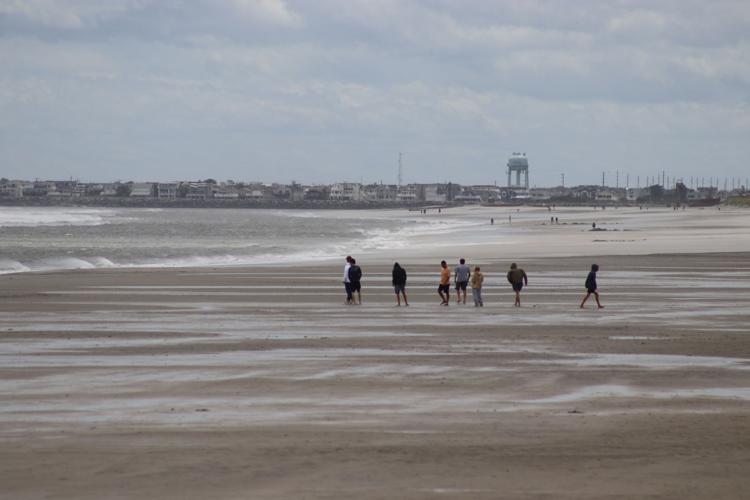 stagecoach damage.JPG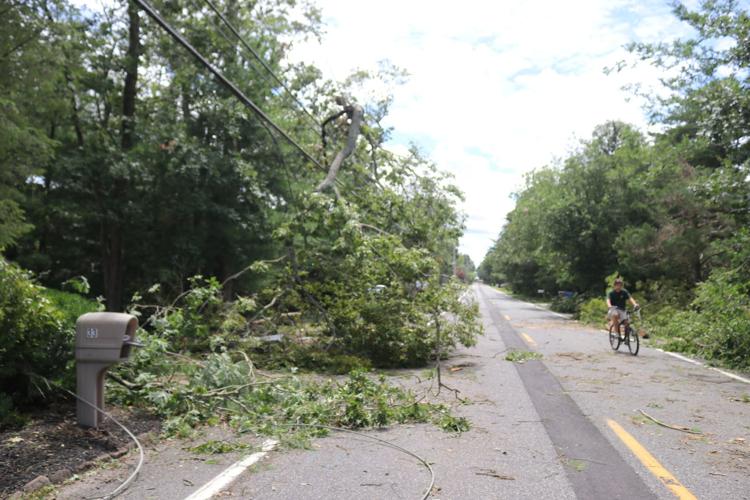 stagecoach road.JPG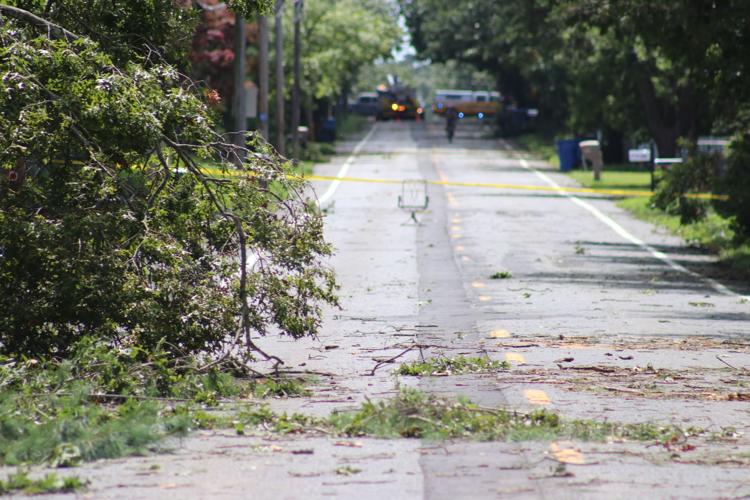 torando.JPG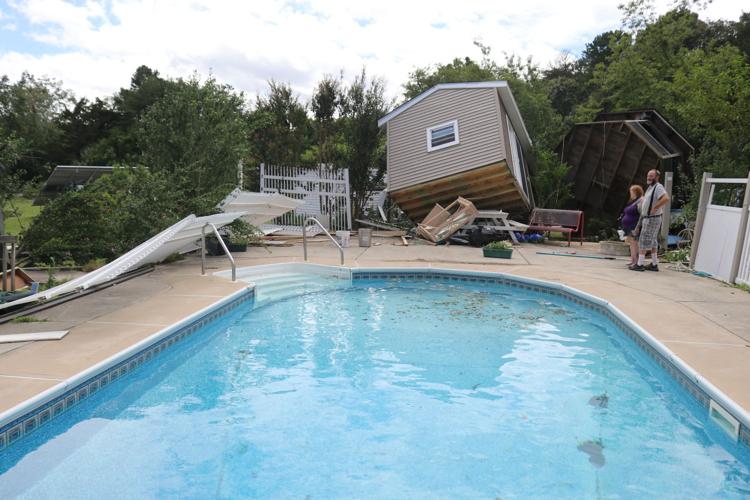 trailer park.JPG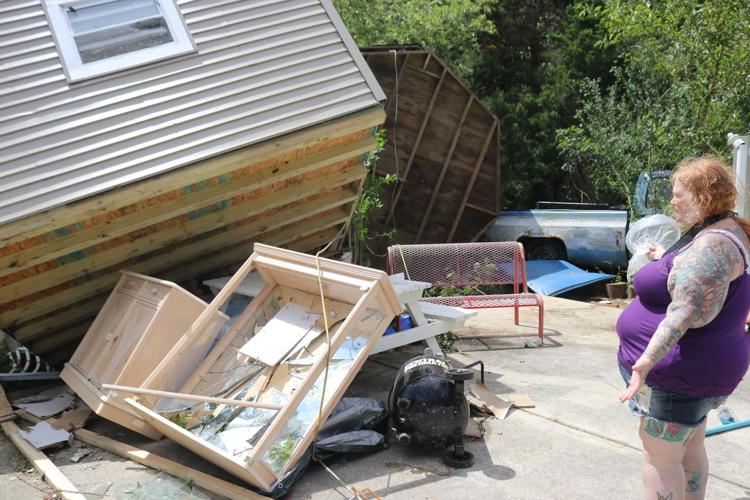 Tropical Storm Isaias in Atlantic City
Tornado Damage in Marmor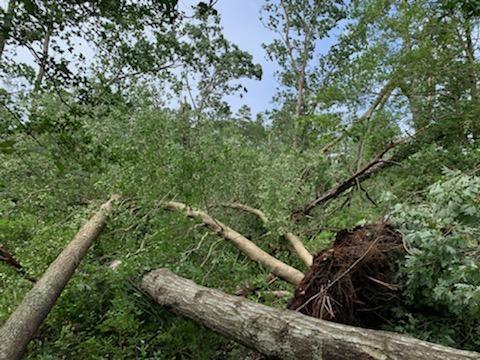 Tornado Damage in Marmora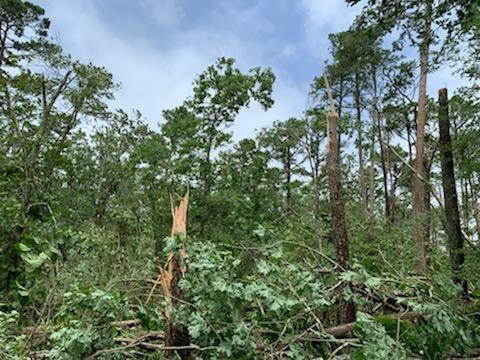 Tornado Damage in Marmora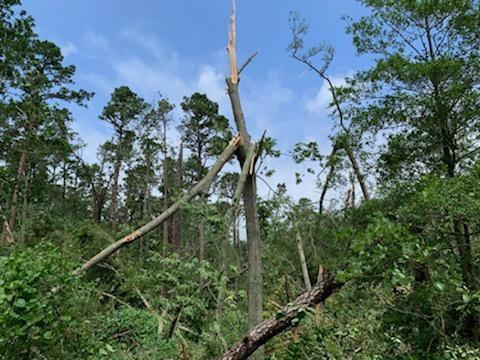 Tornado Damage in Marmora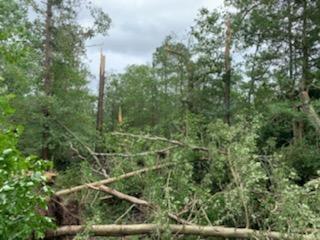 Tropcal Storm Isias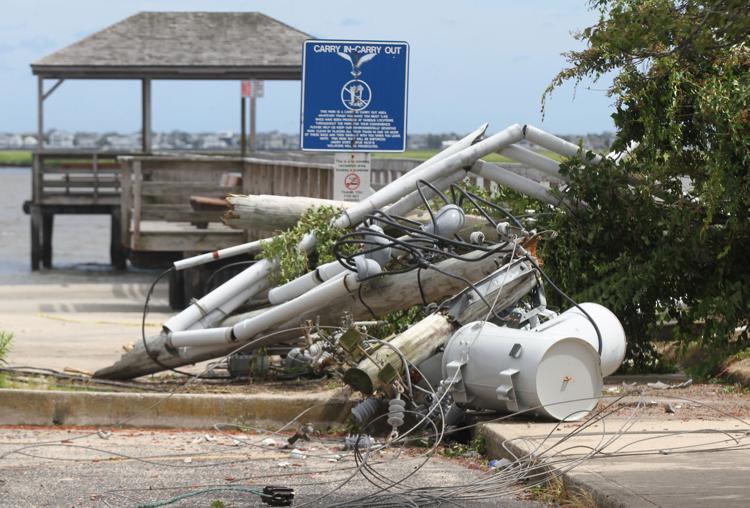 Tropcal Storm Isias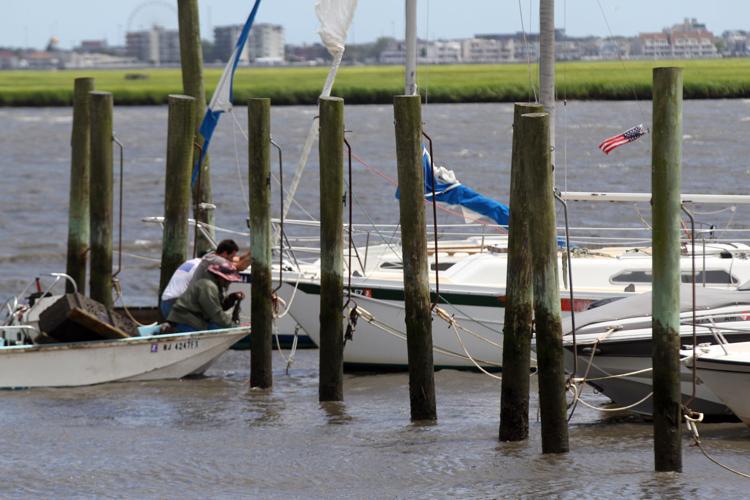 Tropcal Storm Isias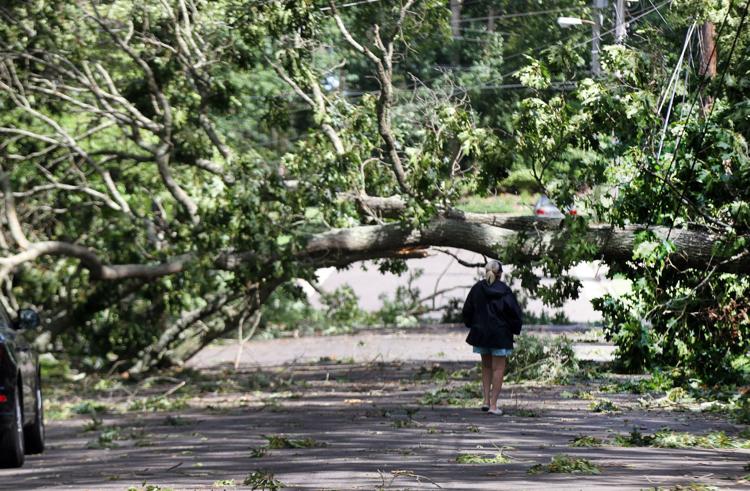 Tropcal Storm Isias