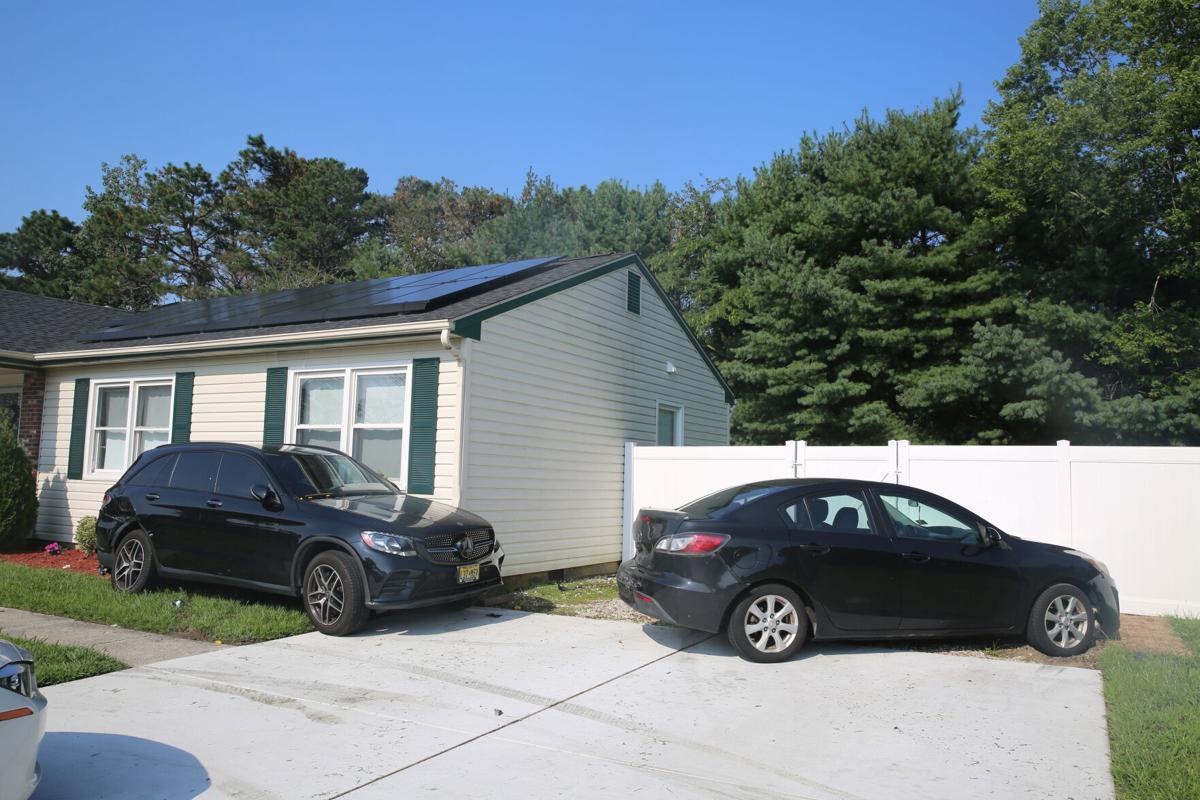 EGG HARBOR TOWNSHIP — Residents of the Delilah Oaks neighborhood are fed up with speeding cars on their streets.
Frustrations have reached a new level after a man hit two parked cars Wednesday night on Windsor Drive, which connects Delilah Road with Fernwood Avenue and the Black Horse Pike.
About 11 p.m., Kevin Selby, 41, of Egg Harbor Township, ran off the road after he allegedly mistook fireworks for gunshots, Lt. Robert Gray said Thursday.
Selby was charged with careless driving, Gray said.
Resident Sinthya Islam said after the car traveled across both her side and front lawn, it landed across the street, nearly taking out a neighbor's mailbox. She said Selby and a passenger then fled the scene.
EGG HARBOR TOWNSHIP — Drivers who take trucks weighing 4 tons or more into the township's De…
Gray said the two probably ran because they mistook the fireworks for gunshots, not because they were trying to get away from the crash.
"We were busy calling 911 and about six cops showed up," Islam said. "Then I want to say about 10 minutes later, they (police) finally caught them."
Selby was taken to the hospital for a minor knee injury and the passenger was uninjured, Gray said.
Islam and Ada Gaud, who lives across the street, said they are tired of living in fear because of reckless drivers coming through the neighborhood from the Atlantic City Expressway and the pike.
"I can't imagine, these are my sons' rooms," Islam said as she pointed to the front of the house where the Mercedes nearly crashed. "What if that car had went through the windows? Am I at fault for having a corner house? It's ridiculous."
EGG HARBOR TOWNSHIP — Municipal officials have been receiving emails and calls from all over…
Safety concerns from residents have been building for months.
Earlier this year, residents attended Township Committee meetings to let officials know trucks have been using their streets as a shortcut between the pike and the expressway.
Cars drive past their homes at twice the speed they should, the residents have said.
If someone wants to drive north from the pike to Delilah Road and not use Windsor Drive, they either have to take crowded English Creek Avenue to the west or Spruce Avenue to the east.
Gaud and Islam said they want the township to install metal guard rails at Delilah Road and Windsor Drive and put speed bumps throughout the neighborhood because the stop signs are often ignored.
EGG HARBOR TOWNSHIP — The Township Committee will revisited the Delilah Oaks traffic issue.
"I've been here for 41 years, I've had a car in my pool, I've had a car almost run through my fence and one car nearly hit the side of the house right where my granddaughter sleeps," Gaud said. "We need those metal barriers here, and we need speed bumps because no one cares about the signs, they just drive right through."
Gaud said just recently a children-at-play sign up the street from her home was knocked down in broad daylight.
"I'm going to write a letter and I'm going to get signatures because this has to stop," Gaud said.
In November, the committee talked about adding speed shelves, also known as rumble strips. In March, officials amended the township code to bar trucks over 4 tons from Windsor and Kingsley drives. They said they needed to prohibit truck traffic cutting through Delilah Oaks prior to speed shelves being installed, since the heavy trucks traveling over the speed shelves would create noise issues.
"This kind of thing should not be happening in a residential area," Islam said. "Maybe if we had something on the road, like speed bumps, it would have helped the situation."
Contact Molly Shelly:
609-272-7241
Twitter @mollycshelly