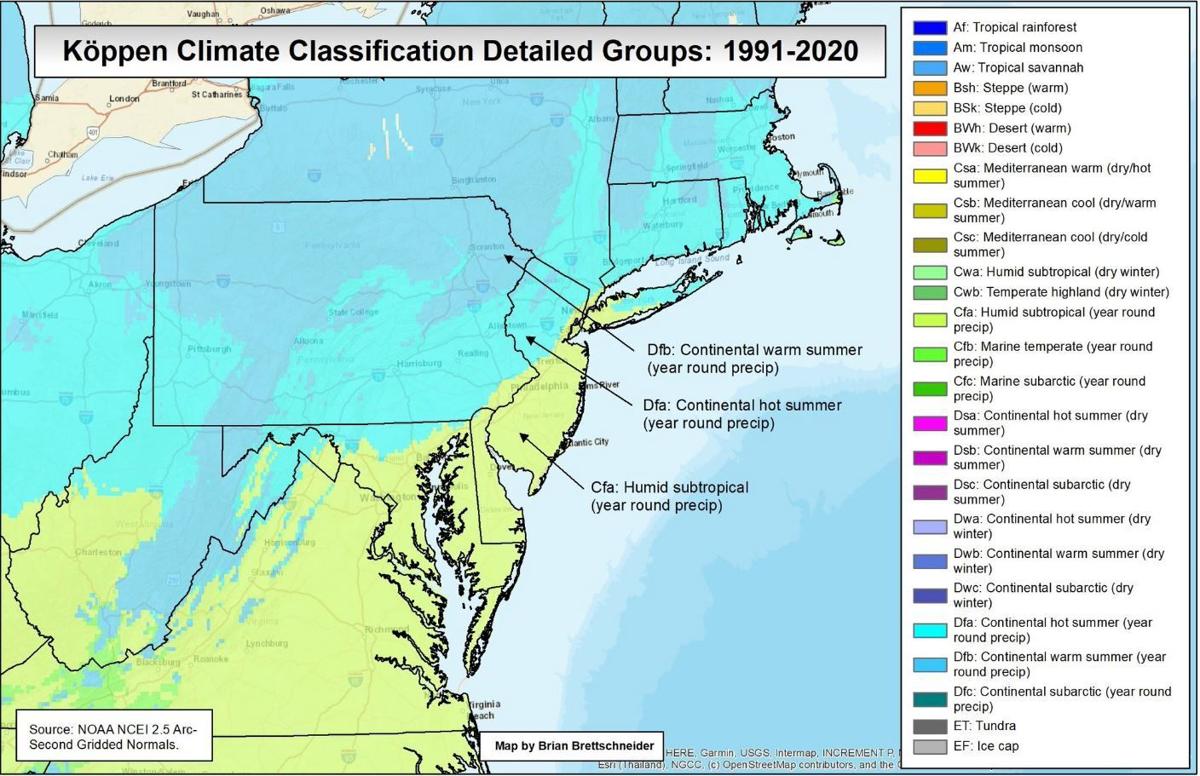 New Jersey residents likely used their air conditioners more and their heat less, and spent more time with umbrellas and snow shovels because of changing weather over the past 30 years.
That's according to new data released May 4 by the National Oceanic and Atmospheric Administration.
Each decade, meteorologists and decision makers rely on current normals data, the 30-year average of temperatures, precipitation, rainfall and snowfall, among other factors.
The data is calculated every 10 years and released in years ending with a one. The most updated averages show substantial changes in the climate of southeastern New Jersey.
The 1991 to 2020 data shows the region warmed for the fifth decade in a row. Precipitation increased, including the amount of snow, when comparing this recent 30-year average to the previous 1981 to 2010 time period.
Southeastern New Jersey fell in line with most of the United States exhibiting a warmer climate. Only the North Central portion of the United States — the Dakotas and Montana — saw a decrease in average temperatures, the latest updates show. The newest normals indicate changes with far reaching societal and business impacts.
"They (the new climate normals) are used for the regulation of power companies, energy load forecasting, crop selection and planting times, construction planning, building design, and many other disciplines, industries, and sectors," said Mike Palecki, the project manager for NOAA's 1991 to 2020 climate normals.
The new averages show a roughly 0.6-degree increase in temperatures at Atlantic City International Airport compared with the 1991 to 2010 average, according to the High Plains Regional Climate Center and NOAA.
Most of that came with average high temperatures, which saw a 1.2-degree jump. Low temperatures saw a 0.2-degree increase. Sen. Frank S. Farley Marina in Atlantic City and Millville both had a 0.8-degree jump.
At A.C. International Airport, every month has seen an increase in temperatures with the new 30-year climate averages. The largest increase was seen in December, with a 1.7-degree jump compared with the previous normal. Increases over a degree were seen during September and October in conjunction with some of the warmest ocean temperatures, which influences the climate.
Compared with the 20th century average, 1901 to 2000, temperatures have risen more than 2 degrees, which is true for the entire state as well as the I-95 corridor megapolis from Washington D.C. to Boston.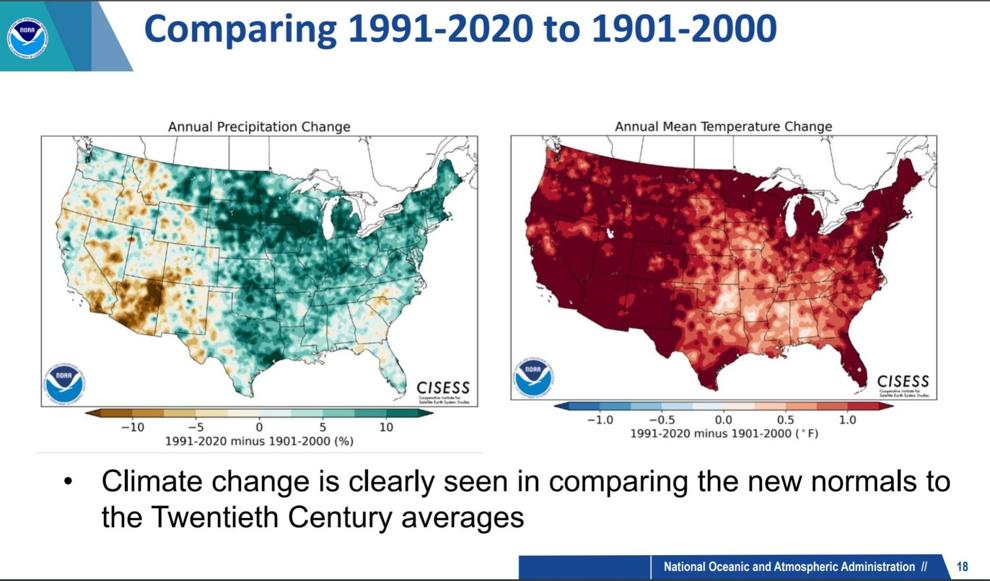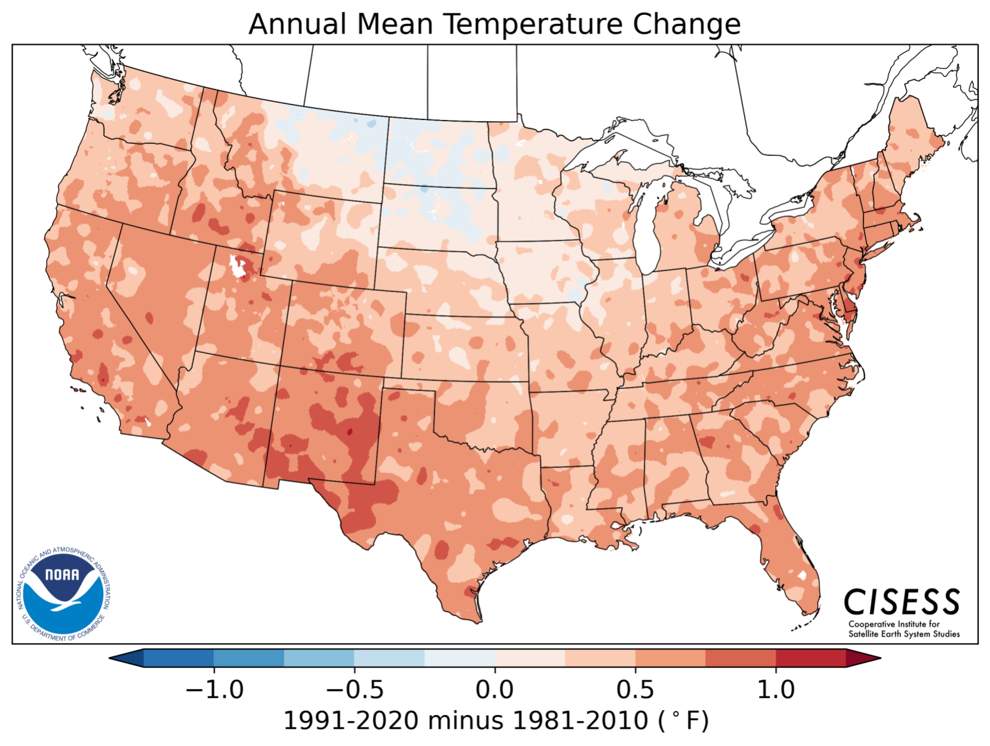 The new normals also reveal a wetter climate for the region. Total precipitation for the year at A.C. International increased 4.21 inches to the current normal of 45.96 inches.
According to NOAA, southeastern New Jersey has seen a precipitation increase of roughly 10% between the new and old 30-year normal, the highest in the state and one of the largest increases nationwide.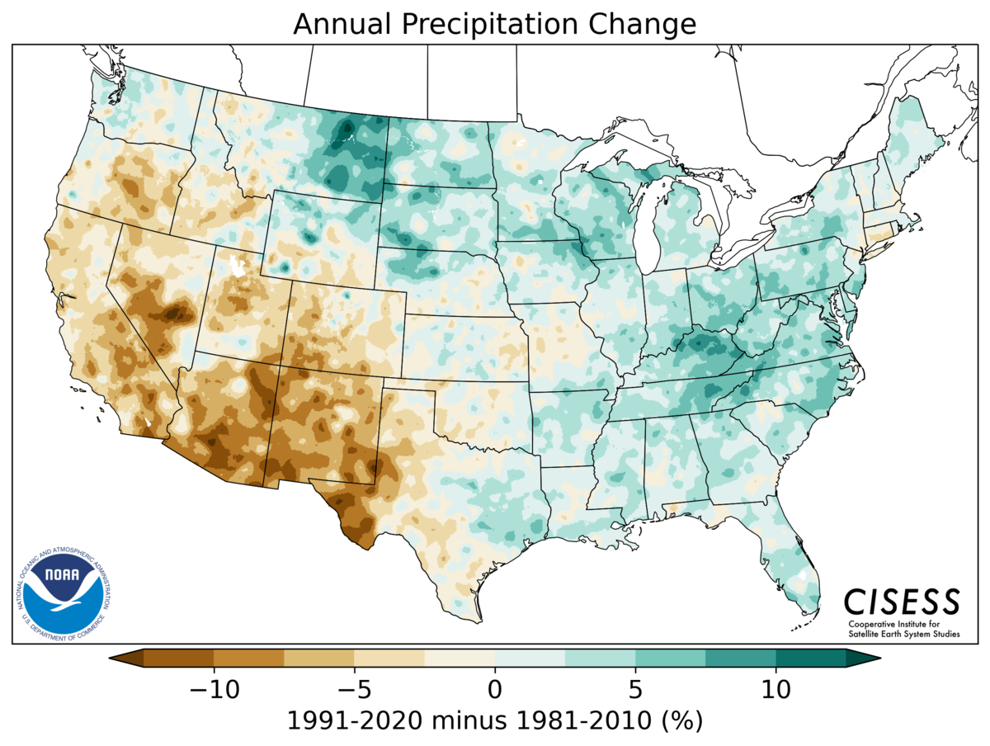 The increase in precipitation has been noted for decades and is attributed to a warmer climate, which can hold more moisture.
In the new 1991 to 2020 climate period, there is a 33% likelihood of precipitation on any given day, as opposed to 31.6% for the 1981 to 2010 average. The heaviest precipitation events have been more extreme, too.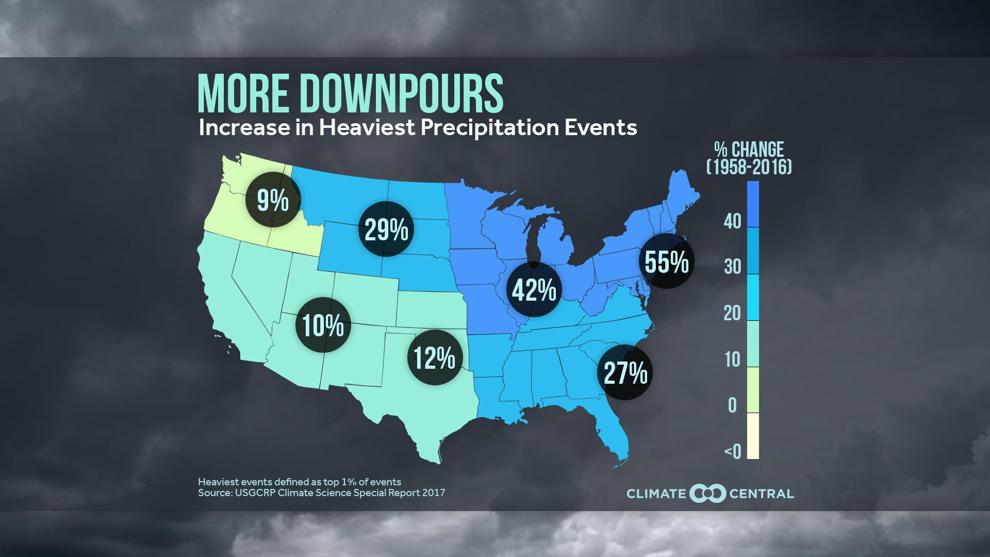 While a warming world and more snow may seem not to go together, that is indeed the case.
The most likely answer is that when it snows, there's more of it in those storms. January and February, peak nor'easter season, saw increases in snowfall, while November saw a small decrease.
Atlantic City airport's new climate normal for snow is 17.4 inches. The previous was 16.5 inches. March doubled its normal snowfall from 1.1 to 2.2 inches.
Ocean temperatures are rising, providing more energy to coastal storms.
That can also translate to heavier snow in an individual storm when it is still cold enough, said Sean Sublette, a meteorologist for Climate Central in Princeton.
The new normal now includes the second (15.6 inches), fifth (9.6 inches) and ninth (7.4 inches) largest one-day snowfalls on record for March, with records going back to 1945.
On the other hand, November's average snow decreased slightly, from 0.2 inches to 0.1 inches.
As a result of warming temperatures, parts of Ocean, Monmouth, Middlesex, Union, Essex and Hudson counties had to change their climate classification zone. Formerly, these areas were in the "continental hot summer" climate. Now, they are in the "humid subtropical" climate, joining South Jersey.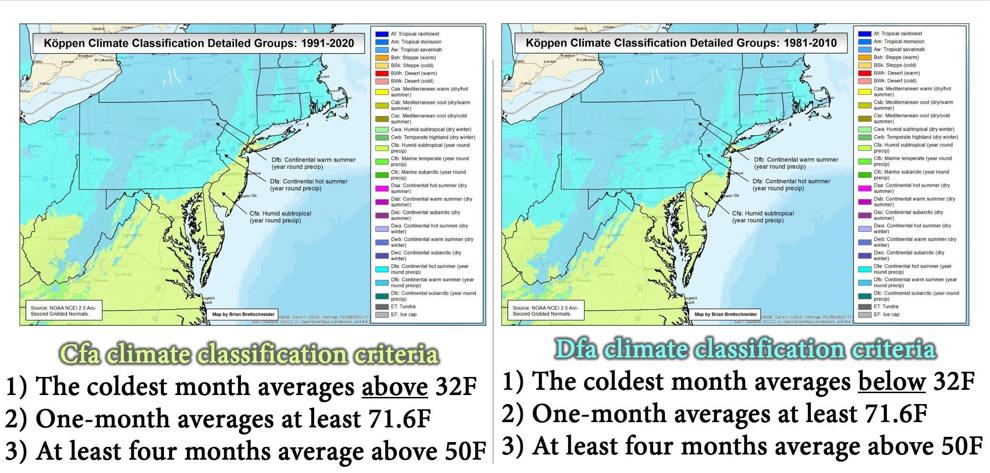 Contact Joe Martucci:
609-272-7247
Twitter @ACPressMartucci