11 charts that show how the economy is performing in Atlantic City and New Jersey
Lee Enterprises, Dataherald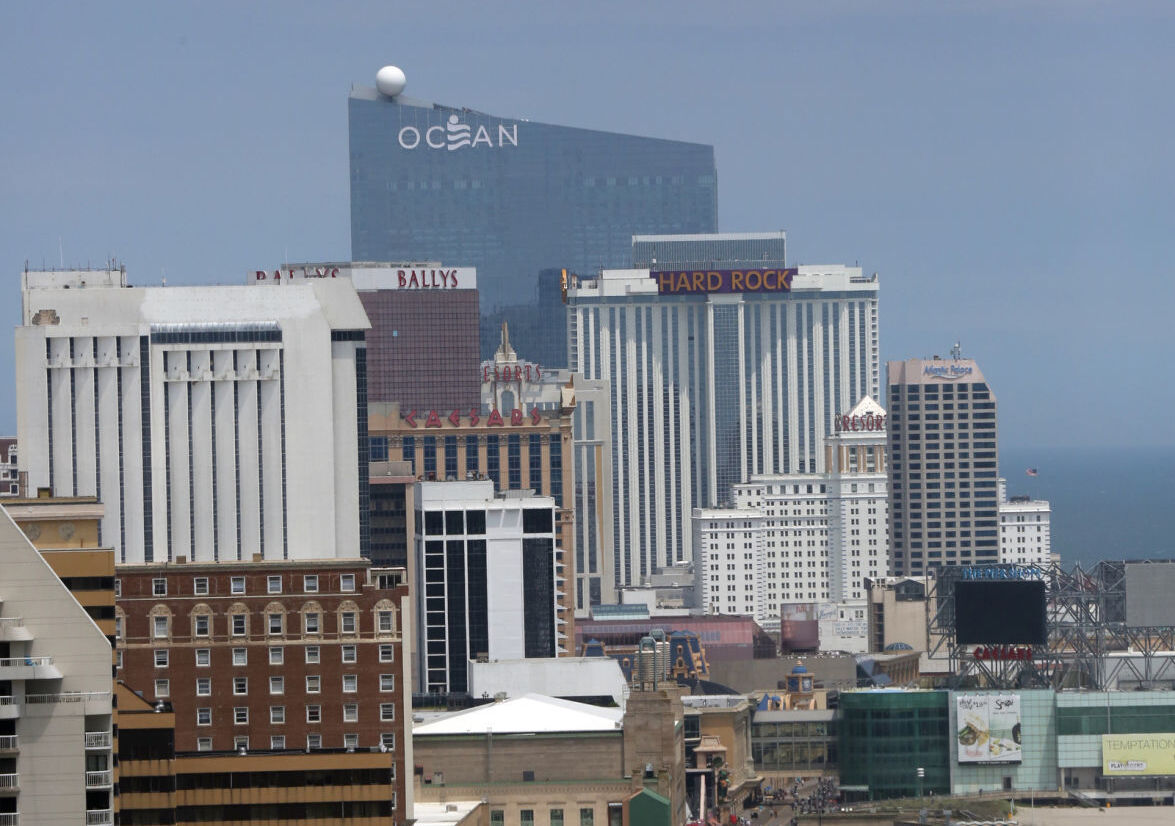 ATLANTIC CITY — Two city men and another from Bridgeton are wanted following an altercation that occurred early Thursday morning at Harrah's R…
ABSECON — The owners of the shuttered Hi Point Pub, which had its liquor license indefinitely suspended by the state earlier this year, are se…
ATLANTIC CITY — A months-long investigation led to 16 people being arrested last Monday and 39,000 doses of heroin mixed with fentanyl taken o…
ATLANTIC CITY — Bart Blatstein, CEO of Tower Investments Inc. and owner of Showboat Atlantic City, proposed a plan to redevelop the city-owned…
ATLANTIC CITY — Many residents of Stanley Holmes Village, a public housing project that is due to be redeveloped in phases starting in 2023, a…
UPPER TOWNSHIP — A backyard firing range in a residential area has neighbors up in arms, with several asking the Township Committee to take action.
Single mother Nicole Kearns looks back on her 2019 move to Atlantic City favorably even though she relocated to one of the hardest-hit economi…
ATLANTIC CITY — The city must become a walkable resort like Las Vegas if it wants to stay competitive, two casino executives said at Friday's …
ABSECON — Police arrested a driving instructor from Egg Harbor Township on Thursday after he was accused of inappropriately touching a 16-year…
SOMERS POINT — John and Patti Albright enjoyed watching the U.S. Men's soccer team take on Wales in the FIFA World Cup on Monday from Josie Ke…
The best local coverage, unlimited
Sign up for a digital subscription to The Press of Atlantic City now and take advantage of a great offer.
LEARN MORE
PLEASE BE ADVISED: Soon we will no longer integrate with Facebook for story comments. The commenting option is not going away, however, readers will need to register for a FREE site account to continue sharing their thoughts and feedback on stories. If you already have an account (i.e. current subscribers, posting in obituary guestbooks, for submitting community events), you may use that login, otherwise, you will be prompted to create a new account.