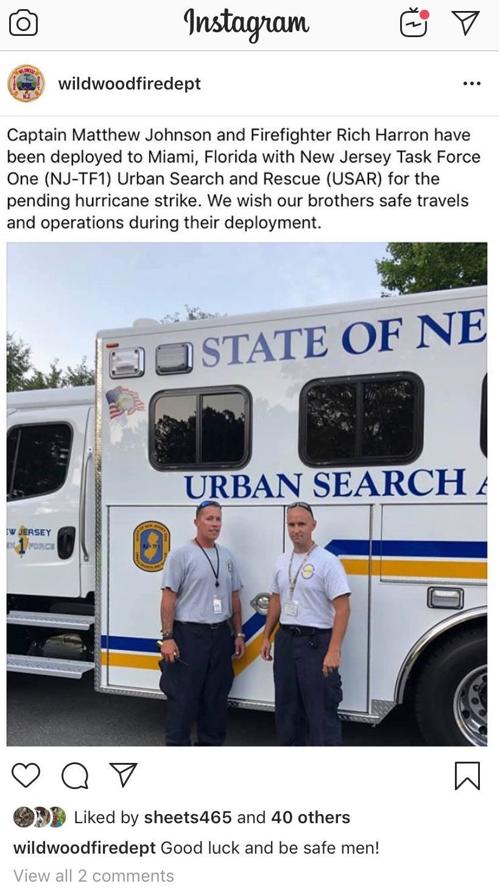 Firefighters from Cape May County headed this week to Miami, Florida ahead of Hurricane Dorian, expected to make land fall over Labor Day weekend.
Villas Volunteer Fire Chief Rich Harron, who is also a Wildwood firefighter, and Wildwood Fire Capt. Matt Johnson were deployed as part of NJ Task Force 1 Urban Search and Rescue Team.
Dorian has become a Category 4 storm, but it's path continues to shift, according to forecasters.
The task force, which was established in 1996, is a part of the division of State Police, Homeland Security branch. 
According to the state website, NJ Task Force 1 has responded to many structural collapse incidents and natural disaster events including the World Trade Center attacks in New York City, the Atlantic City parking garage collapse, Hurricane Katrina, Hurricane Irene, among other emergencies.
The task force has six components - search, rescue, planning, logistics, HazMat and medical -- all of which train regularly in Lakehurst.
Contact: 609-272-7251
Twitter @clairelowe