Spirit Airlines is returning service of flights at Atlantic City International Airport to all cities that were suspended in early April.
Beginning June 11, flights to Atlanta, GA; Fort Lauderdale, FL; Fort Myers, FL and Tampa, FL will resume, joining Myrtle Beach, SC and Orlando, FL as destinations from ACY. For schedule, fare and booking information, please visit www.Spirit.com.
Health and safety remain a top priority at ACY.
The Airport is committed to helping protect passengers, workers and tenants from the spread of COVID-19, according to a release from the South Jersey Transportation Authority.
"As such, the cleaning frequency of high-touch areas has been increased, additional hand sanitizers are installed and social distancing decals have been placed at check-in, screening and gate boarding areas." according to the state from the authority. "In addition, all workers and tenants are required to wear face coverings while inside public areas, as well as other locations where social distancing may be a challenge. ACY encourages all passengers to wear face coverings and to follow social distancing protocols while inside the terminal and rental car facilities."
Gov. Phil Murphy announced Friday that he is increasing the limit on outdoor gatherings and reopening recreational campgrounds.
Murphy signed an executive order increasing the limit on outdoor gatherings from 10 to 25 people, while indoor gatherings remain limited to 10 people, he said. Campgrounds can open immediately.
"So if you were looking forward to gathering with your neighbors for a Memorial Day cookout, you may do so, as long as social distancing and personal responsibility remain the order of the day," Murphy said during his briefing with other state officials.
The capacity for charter and fishing boats, outdoor batting cages and driving ranges can also increase to 25, he said. However, the order does not include anything on outdoor dining or outdoor graduations.
The state is still leading the country in cases, patients in the hospital and new deaths per 100,000 people, he said.
The number of positive cases of COVID-19 in New Jersey has increased by 1,394, bringing the total to 152,719, Murphy said. There have been 146 additional deaths, bringing the state total to 10,985.
There are 3,049 people hospitalized across the state, including 846 people in intensive care and 674 people on ventilators, Murphy said. Between 10 p.m. Wednesday and 10 p.m. Thursday, 259 residents were discharged from hospitals, while 151 people entered hospitals.
In South Jersey, there were 64 new hospitalizations, Murphy said, with 70 discharges.
So far, Atlantic County has reported 1,950 cases with 130 deaths and 712 cleared as recovered. Cape May County has reported 554 active cases with 45 deaths and 276 designated off quarantine. Cumberland County has reported 1,770 cases and 59 deaths.
Included in the totals are 31 additional cases and two fatalities that Atlantic County officials announced Friday.
Two elderly Hammonton residents of long-term care facilities are the latest to succumb to complications from the new coronavirus, according to a news release from county spokeswoman Linda Gilmore. The Atlantic County Division of Public Health reported the deaths of the 82 year-old woman and 97 year-old man earlier today, both of whom had pre-existing health conditions that put them at higher risk.
County health officials also confirmed 19 new positives among seven men, ages 25 to 92, and 12 women, ages 20 to 89, according to the release. Six of them reside in Hammonton and four in Atlantic City. Absecon and Northfield each have two additional cases while Brigantine, Folsom, Galloway, Pleasantville and Ventnor all have one new positive.
The county will continue to provide testing next week, however, the testing location has been moved to Northfield, behind the county's Public Works facility at Route 9 and Dolphin Avenue, according to the release. The new location provides greater protection from the elements in the event of inclement weather.
Testing will be available on Wednesday and Thursday from 10 a.m. to 1 p.m. for symptomatic county residents with a doctor's prescription, proof of residency and appointment confirmation.
Appointments can be made on the county web site at www.aclink.org. Those who are unable to keep their appointments are asked to cancel so others may have an opportunity to be tested.
Cape May County reported eight new cases and two deaths. A 92-year-old man from Woodbine and 85-year-old woman from Ocean City died today, said the release.
Included in the new positive cases are Lower Township (3), Woodbine (2), Dennis Township (1), Middle Township (1) and Wildwood (1). As of Friday, the county has had 562 cases and 47 deaths.
For most people, the new coronavirus causes only mild or moderate symptoms, such as fever and cough. For some, especially older adults and people with existing health problems, it can cause more severe illness, including pneumonia.
Murphy said that State Treasurer Elizabeth Maher-Muoio and her team has released their first look into what the pandemic has done to state revenues.
It's a "stark report and lays and it out the fiscal crisis that looms right around the corner from out public health crisis," he said.
The state is facing a potential shortfall of nearly $10 billion through the end of fiscal year 2021 next June, Maher-Muoio said, adding that it would be worse than the Great Recession.
She continued, "...some extremely difficult decisions will have to be made in the weeks and months ahead, decisions no one wants to make, but they will be unavoidable."
Also during the briefing, Murphy said that residents shouldn't get complacent as case statistics improve.
"As we enter this weekend, yes, please enjoy it," Murphy said. "But don't get complacent. Keep up with your social distancing and wear a face covering please if you're going out, especially if you're somewhere where social distances are hard to keep. Let's have a great weekend and let's prove that we can keep these trend lines moving in the right directions."
State Motor Vehicle Commission Chief Administrator Sue Fulton on Friday announced all agency, road testing and inspection facilities will remain closed until June 8.
Other services, like renewals of drivers licenses non-driver IDs, and registrations, can be processed online at NJMVC.gov.
Ventnor's Boardwalk reopened Friday for pedestrians.
"Residents and guests are expected to follow social distancing guidelines, staying 6-feet apart as much as possible," according to a post on the city's Facebook page. "It's critically important that everyone respects these guidelines and each other so that we all can enjoy Ventnor's Boardwalk."
Biking is prohibited on the Boardwalk for now, but will be allowed May 29, according to the post.
The Boardwalk closed April 5. 
Wildwood Crest on Friday released an update on public gatherings ahead of Memorial Day Weekend.
The Wildwood Crest Summer Kickoff concert scheduled for Sunday has been canceled. Additionally, the Health and Wellness Expo scheduled for June 18 has been postponed to Oct. 18.
According to the release, basketball and tennis courts will be open to individuals and small groups only. Organized games will not be allowed, and social distancing must be maintained. Beaches, bike paths and parks and playgrounds also be open with social distance guidelines in effect.
Short-term rentals may also resume beginning June 1.
A Camden County gym has reopened Friday after being shut down by state and county health departments Thursday after they reopend this week in defiance of Gov. Phil Murphy's mandate shuttering nonessential businesses, according to Fox 29.
Atilis Gym in Bellmawr reopened and attorneys representing the gym's owners and members said Friday morning they planned to file a federal case seeking an injunction to the governor's order on nonessential businesses, according to the report.
Middle Township begins its Memorial Day observation on Friday by inviting residents to take part in honoring veterans and fallen service members at their homes.
Township officials said that residents can create "Patriot Porches" with flags and other red, white and blue tributes.
Middle Township typically observes Memorial Day with a holiday parade, but this year's event was canceled because of emergency restrictions, according to a news release. The Patriot Porch event at 6 p.m. Friday is part of a new tradition that's emerged as residents stay home.
Since mid-March, Middle Township has encouraged neighbors to take part in safe socializing through front-porch events, according to the release. Previous porch themes have paid tribute to first responders, medical professionals, essential workers, teachers and students.
In addition to decorating for Friday's Patriot Porch event, residents are encouraged to raise a glass in honor of veterans.
Neighbors are also encouraged to post pictures of their Patriot Porches, as well of photos of family members who have served in the military on the community Facebook page, Middle Township Coronavirus Info Group.
After the hour-long event, residents can stay on their porches and tune in to a special virtual concert, according to the release. The township Recreation Department and Jersey Cape will sponsor the live feed with Animal House Band from 7 to 8:30 p.m.
On Monday, May 25, Middle Township will hold a Memorial Day ceremony. The 11 a.m. event will not be open to the public but can be viewed live at facebook.com/middletownship.
The ceremony will follow social-distancing guidelines. Instead of a laying a wreath – which ceremoniously requires two people – members of local veterans groups will place single roses to memorialize fallen service members.
Leo Collins, senior vice commandant of Marine Corps League, will lay a rose for the LCpl. George L. Dramis Memorial. Three representatives from American Legion Post #198 also will place roses.
The ceremony will include a moment of silence for all township service members killed in action from all wars. There also will be remarks by Mayor Tim Donohue, Deputy Mayor Ike Gandy and Committeeman James Norris.
Atlantic City Mayor Marty Small Sr. plans to announce an executive order Friday morning regarding the reopening of the resort, according to a news release.
He's set to make the announcement at 10 a.m.
State officials scheduled an 11 a.m. briefing Friday to update residents on the spread of COVID-19.
Appearing for the briefing will be Governor Phil Murphy, Department of Health Commissioner Judith Persichilli, State Epidemiologist Dr. Christina Tan, State Police Superintendent Colonel Patrick Callahan and State Treasurer Elizabeth Maher-Muoio.
So far, Atlantic County has reported 1,931 cases with 128 deaths and 648 cleared as recovered. Cape May County has reported 554 active cases with 45 deaths and 276 designated off quarantine. Cumberland County has reported 1,770 cases and 59 deaths.
Source: State of New Jersey Department of Health
For most people, the new coronavirus causes only mild or moderate symptoms, such as fever and cough. For some, especially older adults and people with existing health problems, it can cause more severe illness, including pneumonia.
What South Jersey beaches will have lifeguards this Memorial Day weekend?
Atlantic County
Atlantic City
The following beaches are open:
Caspian Avenue
New Hampshire Avenue
Connecticut Avenue
States Avenue
North Carolina Avenue
South Carolina Avenue
Kentucky Avenue
Mt. Vernon Avenue
Martin Luther King Boulevard
Ohio Avenue
Michigan Avenue
Missouri Avenue
Mississippi Avenue
Florida Avenue
Texas Avenue
Brighton Avenue
Chelsea Avenue
Montpelier Avenue
Albany Avenue
Lincoln Place
Annapolis Avenue
Bartram Avenue
Montgomery Avenue
Brigantine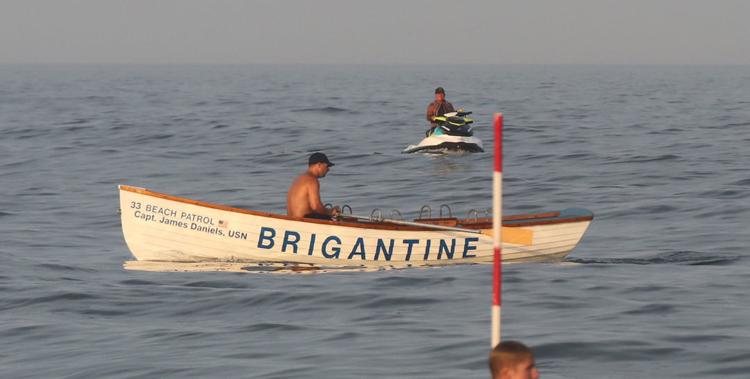 Effective Friday, all beaches will be open for recreational activities, swimming and sunbathing. Normal Social distancing procedures and masks should be worn by all. Families are permitted to congregate in groups, up to 10 in size and couples may sit together. Swimming is permitted at guarded beaches only.
For the preseason weekends, lifeguards will be on the beaches at Roosevelt Blvd., 16th Street, 26th Street and 38th Street only.
Longport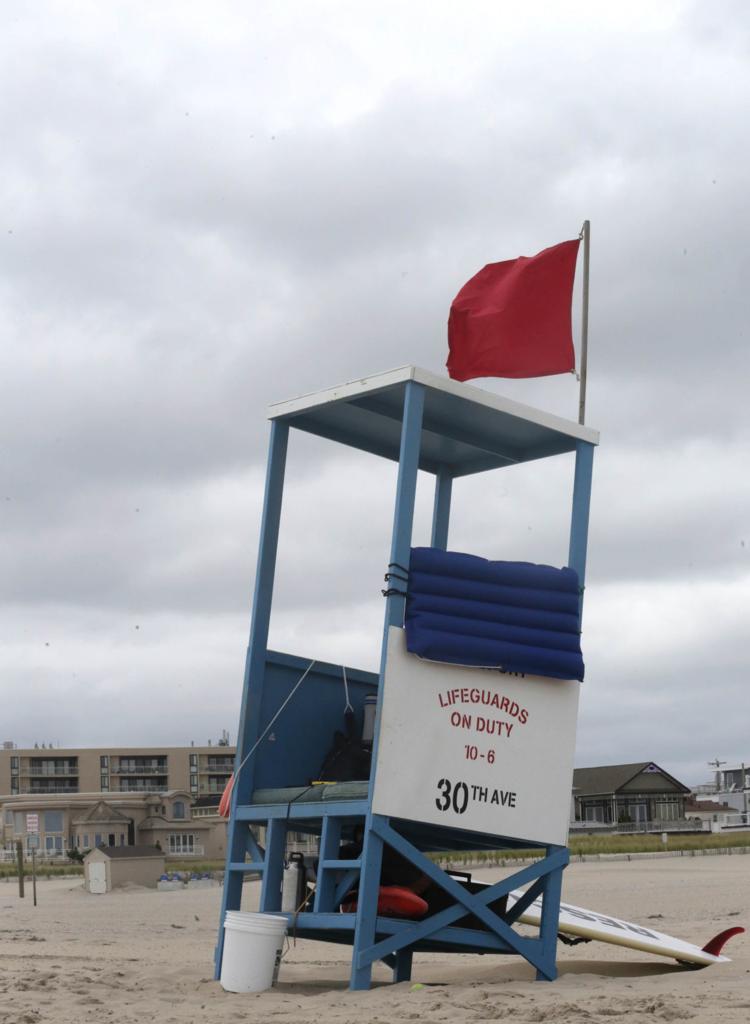 Swimming is currently prohibited on city beaches, but passive recreation and sunbathing is allowed. 
Margate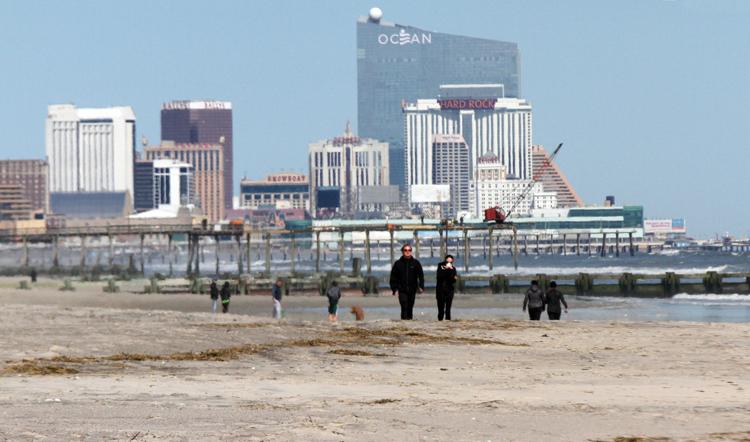 Beginning Memorial Day weekend, the following beaches will be protected from 10:00 a.m. to 6:00 p.m. over weekends.
Beaches:
Clermont Avenue
Huntington Avenue
Thurlow Avenue
Washington Avenue
Ventnor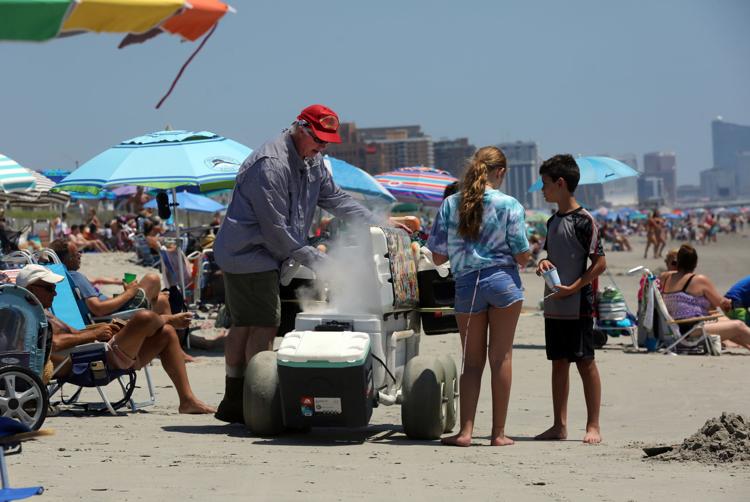 The city provides guarded beaches between Memorial Day and Labor Day) at the following locations:
Vassar Square
Austin
Frankfort
Suffolk
Dorset
Sacramento
Surrey
New Haven
Buffalo
Lafayette
Washington
Lifeguards are on duty from 10 a.m. to 6 p.m. daily. The beaches that our lifeguards are on duty vary during the beginning and end of the summer. Call the Beach Headquarters at 609-823-7948 to ascertain which beaches are guarded.
Cape May County
Avalon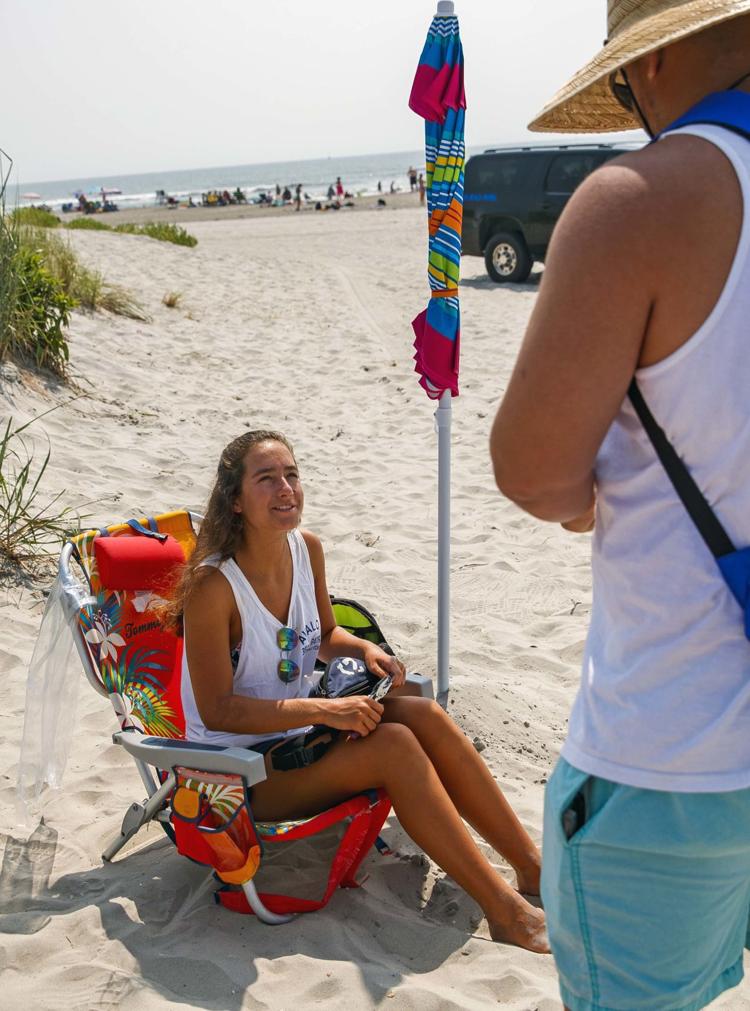 As of May 22, the beach will be open for sitting, using social distancing rules.
Cape May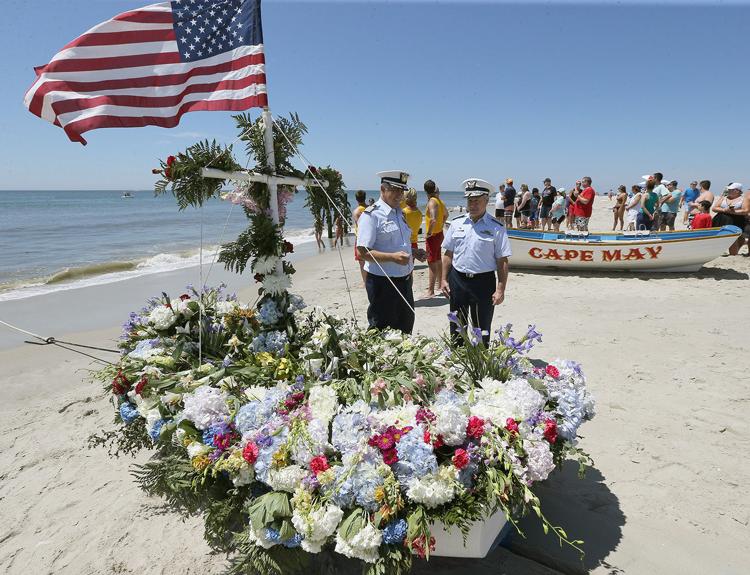 The Cape May Beach Patrol protects the beaches from The Cove to Poverty Beach from 10 a.m. to 5:30 p.m. from July 1 through Labor Day
Ocean City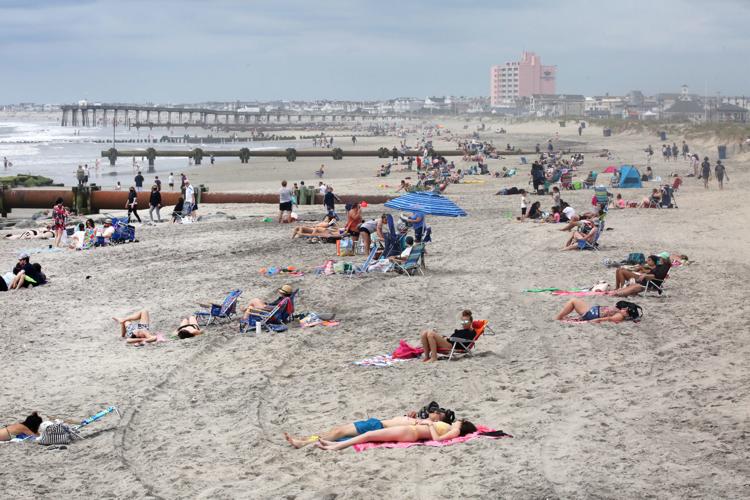 The Department of Fire and Rescue Services announces that the Ocean City Beach Patrol will be guarding the following beaches for the 2020 Memorial Day Weekend. Beaches are guarded from 10 a.m. to 5:30 p.m. weekends and holidays and from 10 a.m. to 5 p.m. on weekdays.
Beginning Saturday, May 23, the following beaches will be guarded:
St. Charles Place
12th Street
Brighton Place
26th Street
8th Street
34th Street
9th Street
58th Street
10th Street
11th Street
As per governor's guidelines, please maintain six feet of space between strangers when using the beaches. Avoid groups of 10 or more. Masks or face coverings are recommended. Tents and canopies will not be permitted on the beaches between First Street and 10th Street. On other beaches, they will be limited in size to 8 feet wide by 6 feet deep by 6 feet tall, and they must be placed at the back of the beach within 10 feet of the seaward side of the dunes.
Thank you for helping to keep Ocean City safe. The Ocean City Beach Patrol strongly urges bathers to swim only at guarded beaches. If you have any questions, please call 609-525-9200. For information on guarded beaches, visit www.ocnj.us/ocbp or view the Ocean City Government Access Channel 97.
Sea Isle City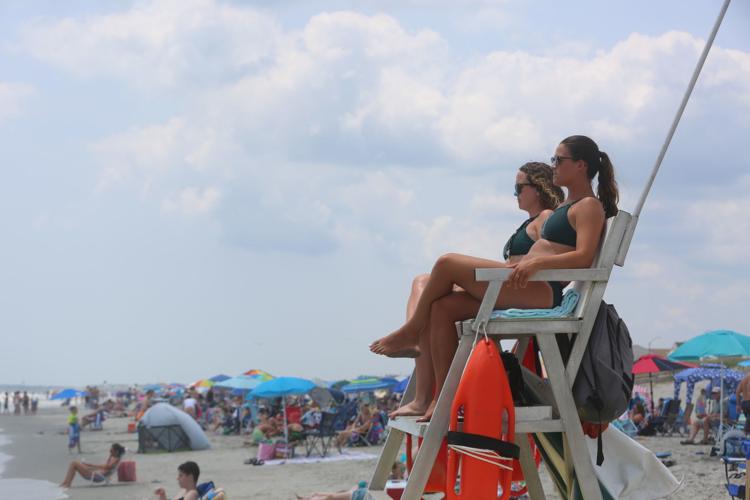 Beach Patrol Headquarters
44th St. & Beach
(609) 263-3655
Lifeguard Duty Hours
Monday to Friday, 10 a.m. to 5 p.m.
Saturday and Sunday, 10 a.m. to 5:30 p.m.
Bathing Beaches
24th, 28th, 32nd, 34th, 38th, 40th, 43rd, 45th, 49th, 51st, 54th, 56th, 59th, 61st, 64th, 68th, 71st, 75th, 77th, 81st, 84th, 86th, 89th and 92nd streets
Stone Harbor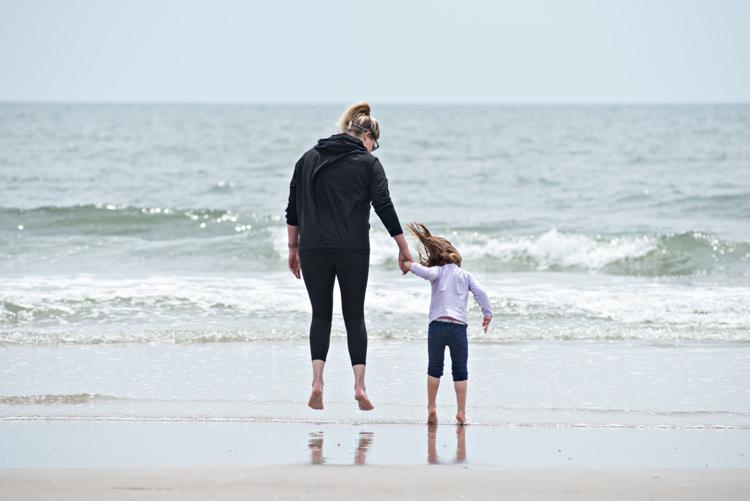 Protected bathing beaches are 81st, 83rd, 86th, 87th, 90th, 93rd, 94th, 95th, 96th, 100th, 102nd, 103rd, 105th, 108th, 110th, 112th, 113th, 116th, 117th, 120th and 122nd.
Swimming, rafts, and surfboards are permitted at designated beaches only. Swimming and rafting beaches are all designated beaches except 81st, 86th, 105th, 110th, 112th, and 122nd Streets. The use of surfboards (with leases attached) are permitted at the beaches at 81st and 110th Streets only. Kayaks are permitted at 122nd Street through 126th Street only, and life jackets must be worn at all times while in the water.
Wildwoods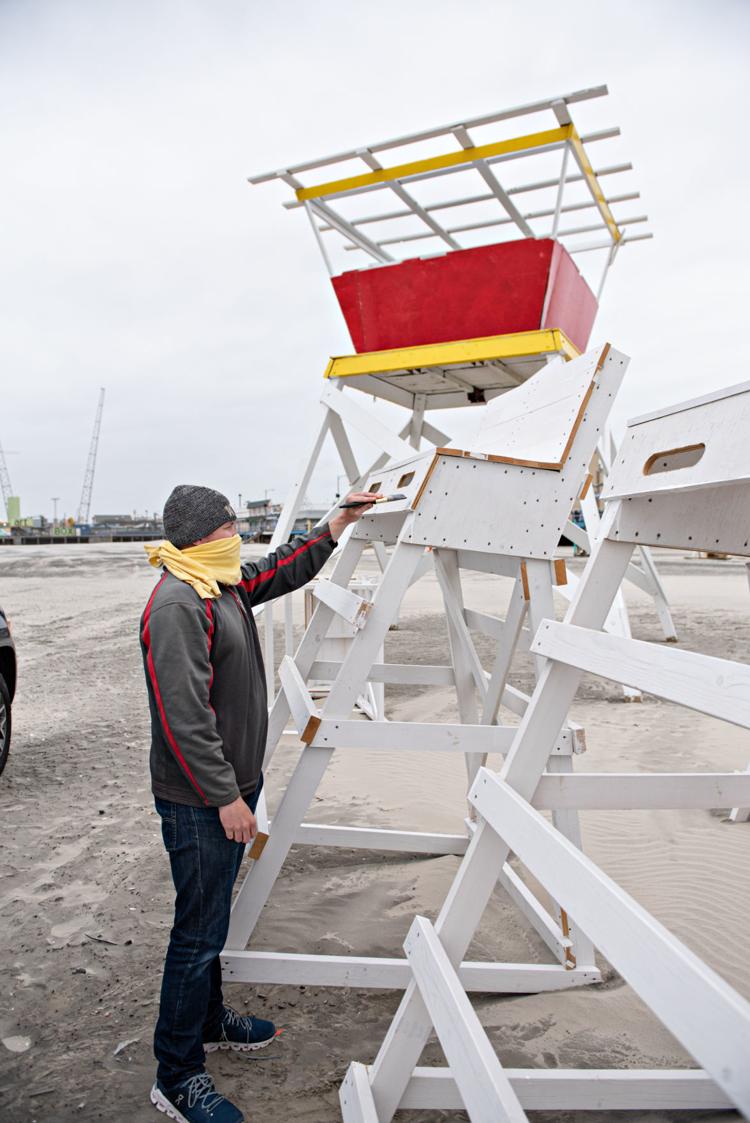 The Wildwoods beaches are guarded by expert Lifeguards from Memorial Day through Labor Day, 10 a.m. to 5:30 p.m. daily. Handicap access is available by contacting the beach patrol for the corresponding area.
North Wildwood: 609.522.7500
Transport via surf chairs at First Aid Station at 15th Avenue
In Wildwood, lifeguards will be on duty 10:00 a.m through 5:30 p.m. Saturday through Monday of Memorial Day weekend at Cresse, Leaming, Rio Grande, Andrews, Baker, Youngs, Spicer, Lincoln, Oak, Maple, Magnolia and 26th.
Wildwood: 609.522.8258
Contact lifeguard headquarters at Lincoln Avenue and beach
In Wildwood Crest, all beaches will be open and protected by lifeguards, weather permitting, from 10 a.m. to 5:30 p.m., on Memorial Day weekend, Saturday through Monday, May 23-25, as well as on Saturday and Sunday, May 30-31.
Lifeguards will be placed on stands for the weekends of May 23-25 and May 30-31 at the following locations: Cresse-Morning Glory, Buttercup-Lavender, Crocus-Aster (surfing beach), Cardinal-Sweetbriar (surfing beach), Columbine-Rosemary, Fern-Palm, Myrtle-Primrose (surfing beach), Rambler-Orchid (surfing beach), Stockton-Stanton, Atlanta-Nashville, Miami-Monterey, Toledo-Denver, Hollywood-Preston, Pittsburgh-Charleston, Trenton-Newark, Washington-Jefferson.
Beginning Saturday, June 6, all beaches will be open and protected daily, weather permitting, from 10 a.m. to 5:30 p.m. through Labor Day, Monday, Sept. 7.
The Wildwood Crest Beach Patrol strongly advises all bathers to swim at lifeguard protected beaches only during the hours of operation.
Transport service for the handicapped with be available from 11 a.m. to 4 p.m. whenever lifeguards are on duty.
Call Wildwood Crest Beach Patrol headquarters at (609) 522-3825 for transport service or for further information.
Ocean County
Long Beach Island
Barnegat Light: Beaches remain open and badges are available online via the borough's website.
Website: http://www.BarnegatLight.org Phone: (609) 494-9196
Beach Haven: Beaches and restrooms are open. Badges are available via an app on the borough's website or at the Centre Street badge office.
Website: http://beachhaven-nj.gov Phone: (609) 492-0111
Harvey Cedars: Preseason beach badges may be purchased through the borough's website.
Website: www.harveycedars.org Phone: (609) 361-6000
Long Beach Township: Beaches are open and seasonal beach badges can be purchased at The Beach Badge Shack on 68th Street, Brant Beach and at other locations listed on the township's website. Badges are required on township beaches from June 1 to September 7.
Website: http://www.longbeachtownship.com Phone: (609) 361-1000
Ship Bottom: Beach badges are for sale online and at Town Hall and are available at preseason rates through May 31.
Website: http://www.shipbottom.org Phone: (609) 494-2171
Surf City: The borough never closed its beaches. Badges are available at Borough Hall and preseason rates are in effect through May 31.
Website: www.surfcitynj.org Phone: (609) 494-3064