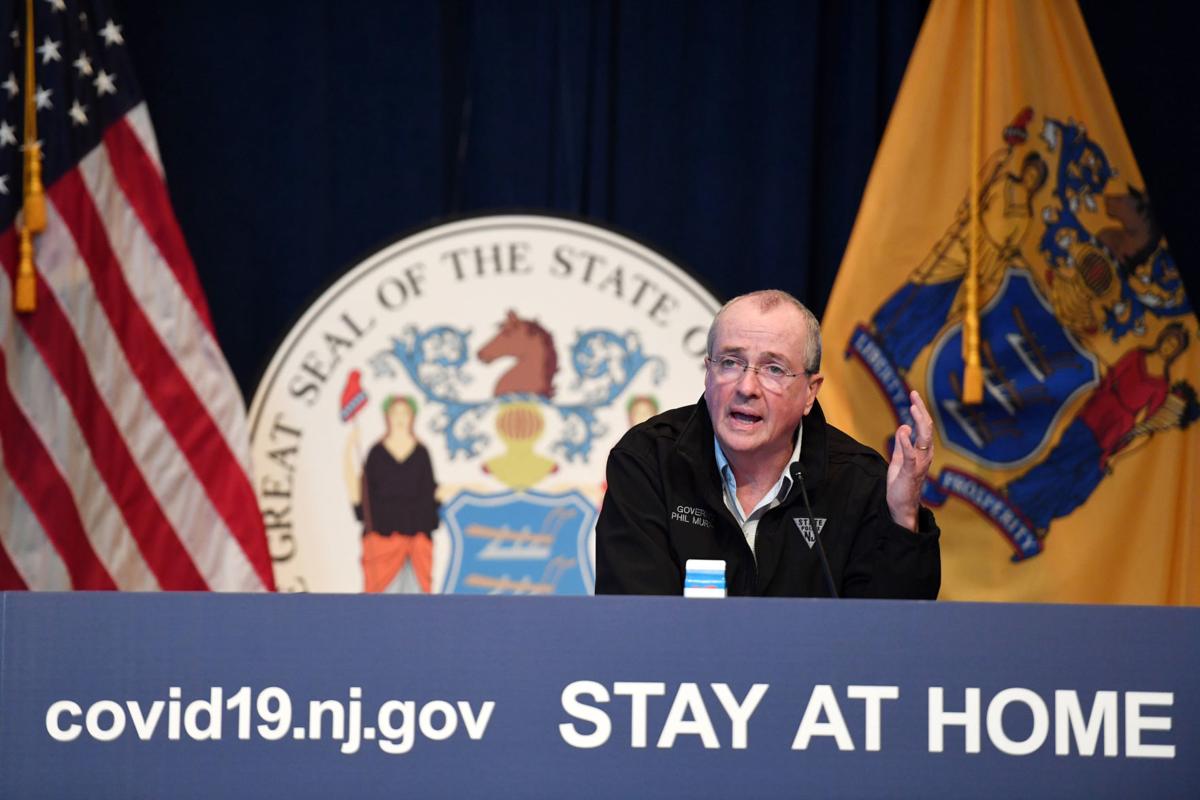 Seaview, a Dolce Hotel, the historic resort in Galloway Township, will reopen for a limited number of guests Friday. Guests can make reservations for Friday, Saturday and Sunday for Memorial Day weekend. The hotel will then remain open Friday and Saturday nights through June and will reopen for daily service July 1. 
All employees will receive COVID-19 safety sanitation training and will follow recommendations from the U.S. Centers for Disease Control and Prevention, according to the hotel. Public spaces will be cleaned and disinfected multiple times per day, and the hotel will only use its first and second floors for guests.
Check-in will be timed with physical distancing, and hand sanitizer will be available throughout the property. The hotel's indoor pool and fitness center will remain closed, but the outside pool will be open. Food service will be limited to contactless grab-and-go items.
"We're taking cautious steps forward," said Seaview Director of Sales & Marketing Mike Tidwell. "We're starting out with just weekend service and offering about half our inventory. And for the time being, a room used this week won't be used again for more than a full week, after being thoroughly cleaned. We look forward to being fully operational come July."
Atlantic County health officials Wednesday reported six new COVID-19 deaths in long-term care facilities.
The deaths included three Absecon women, ages 62, 84 and 85; two Hammonton men, ages 78 and 95; and a 76-year-old Northfield man. All six had preexisting conditions.
Additionally, the county reported 32 new positive cases. Eight are from Atlantic City, six are from Hammonton, four are from Pleasantville and three are from Ventnor. Absecon, Egg Harbor City and Egg Harbor Township each reported two new cases, while Galloway Township, Hamilton Township, Linwood, Northfield and Somers Point each reported one.
As of Wednesday, the county has reported 1,892 cases and 127 deaths.
Meanwhile, Cape May County on Wednesday reported nine new positive COVID-19 cases and one new death, bringing its totals to 539 and 42, respectively.
The death was an 85-year-old woman from Dennis Township.
Middle Township and Upper Township each reported three new cases, while Cape May, Dennis Township and Wildwood Crest each reported one.
Cape May County on Friday will open the remaining closed parks to the public.
The parks will be open for passive recreational use only, and social distance guidelines will be maintained. Picnics and group activities are not allowed, and playgrounds, nature centers and pavilions will remain closed.
Additionally, swimming is prohibited at parks that have beaches.
Bathrooms will be open at all county parks. Those using the bathrooms must wear face coverings.
The county also made changes to tee times at its golf courses.
Tee times will include foursomes starting Friday at Ocean County Golf Course in Atlantis, Little Egg Harbor Township and Ocean County Golf Course in Forge Pond, Brick Township. Reservations are required.
Lake Lenape Park West in Mays Landing will reopen to the public Friday, Atlantic County said. Visitors will have access to the boat ramp, lake surface and hiking trails. Camping, pavilion rentals and playground access will be prohibited until further notice.
New boating applications are available at aclink.org/parks/boating.asp and can be printed from the web page, completed and faxed to the parks office at 609-909-5825 to help expedite the process and limit face-to-face contact. Payment can be made upon arrival, preferably by card. Walk-ins who do not pre-fill and fax applications will also be accepted. The office is open from 7:30 a.m. to 3:15 p.m. daily.
Gov. Phil Murphy announced that there are 1,670 new positive COVID-19 test results, bringing the statewide total to 150,399. There are 969 patients reported in critical or intensive care, 750 on ventilators, 261 new hospitalizations and 282 patients discharged.
Social distancing is working, he said, as there were 2,000 residents in ICU units and more than 1,450 ventilators in use due to COVID-19 just four weeks ago.
There were 168 additional deaths, bringing the statewide total to 10,747.
—
New Jersey residents enrolled in the state's Supplemental Nutrition Assistance Program (SNAP) will be able to use their benefits to order groceries online starting next week.  Online shopping will be available through Amazon starting May 27 and participating Walmarts, ShopRites and The Fresh Grocers on May 28.
"Online grocery shopping is another important step in our efforts to get affordable groceries to New Jerseyans during this public health emergency," Human Services Commissioner Carole Johnson said. "Having the option to order groceries online is more important than ever, as we all work together to stay-at-home as much as possible.  We hope that the launch of SNAP online grocery shopping promotes equity by providing participants access to a convenient tool that many New Jerseyans are already using to comply with the stay-at-home order."
NJ SNAP currently serves about 700,000 New residents in 356,000 households.
— 
Six Flags Great Adventure announced that its Wild Safari Drive-Thru Adventure will open May 30 and operate daily from 9 a.m. to 4 p.m. weather permitting. Advance tickets and reservations are required. Ticket will not be available at the gate.
The safari will adhere to new safety procedures for both guests and team members with a contact-free experience. To prevent overcrowding and provide proper social distancing, the safari will require all guests to make advance reservations using Six Flags' new online reservation system. Active members, season pass holders and single-day ticket holders can make reservations beginning May 27 at 10 a.m. at www.sixflags.com/reserve.
A new list of safety requirements is available on the park's website. All Six Flags employees will be temperature and health screened each day, and wear masks and gloves where appropriate. Per current state regulations, no additional services will be available. Only portable toilets will be available upon entrance and exit.
The Ocean City Flower Show will continue virtually as it highlights floral creations and garden displays via photographs submitted by enthusiasts of all ages and levels. The show was originally scheduled for June 5 to 7 at the Ocean City Music Pier.
Submit your photos to events@ocnj.us. Favorite submissions will be posted on the Ocean City Music Pier Facebook Page @MusicPier on June 9. The submission deadline is June 7. There is no theme, but please provide your name, any special information about your submission and share any gardening tips you came across while working on your project.
The Historic Organ Restoration Committee will present a musical tribute to all American Heroes, past and present, on Memorial Day at 12 p.m. with a free broadcast recital on the Midmer-Losh pipe organ at Boardwalk Hall in Atlantic City.
Organist Scott Breiner will present 30 minutes of patriotic music in honor of the military, veterans, first responders and those battling COVID-19 on the front lines. This recital will be streamed via Facebook at www.facebook.com/boardwalkorgans.
Harvey Cedars beach goers can purchase and reserve beach badges via the Viply app and then pick up the badges at the Harvey Cedars Beach Booth during summer operation hours.
Pre-Seasonal Badge (by June 15th) are $35 with a processing fee of $2.39 per badge. Regular seasonal badge (after June 15th) are $40 with a processing fee of $2.54 per badge. A daily badge is $7, with a processing fee of $1.55 per badge, and a weekly badge is $20 with processing fee of $1.94 per badge. For more information visit www.harveycedars.org.
The New Jersey Department of Environmental Protection released a communications toolkit that strongly encourages the public to­­­ wear face coverings when visiting the state's open spaces. "Mask Up!" reminds visitors to wear masks to parks, beaches, forests and other public areas where it is difficult to maintain a six-foot distance from others.
"With the warmer weather and Memorial Day coming this weekend, Mask Up! reminds New Jerseyans that we can do both: enjoy outdoors and keep our communities safe during the COVID-19 public health emergency," said Governor Phil Murphy. "Communities across the state can share in our campaign to encourage their residents and visitors to wear a face covering to prevent the further spread of the virus."
The DEP will be posting signage throughout state forests, state parks and wildlife management areas.
The Red, White & Blueberry Festivals in Hammonton has been cancelled. 
"It was an agonizing decision, to be sure, but in the end, we are confident we did the right thing," said John Runfolo, Executive Director of the event.
The event had been previously scheduled for June 28. 
The Festival has a formula that has worked for over three decades. To present anything less would not be the Red, White & Blueberry Festival, and this year it was not possible," said President Ben Ott. 
The event traditionally features crafters, classic cars, live music and plenty of blueberries.
Several Atlantic City casinos are accepting hotel reservations starting next month.
Hard Rock Hotel and Casino is taking reservations starting June 12, according to their website. Tropicana, Caesars and Resorts Casino Hotel start June 7.
Atlantic City's nine casinos have been closed since March 16, when Gov. Phil Murphy ordered them to shut down indefinitely over concerns of the spread of the new coronavirus.
The self-service option was suspended in March to mitigate the spread of the coronavirus, but in the last week 60 Wawa stores have begun allowing customers to pour their own coffee and fountain drinks again, a company spokesperson said, according to the Inquirer She did not specify which locations have made the change, but said they include stores in South Jersey ("near or in Cape May County"), the Reading area, Maryland, and Virginia.
Congressman Jeff Van Drew, R-2nd, sent a letter Tuesday urging Gov. Phil Murphy to open South Jersey houses of worship, restaurants, gyms, salons and retail businesses.
"We cannot let this virus destroy our bodies, our faith, and our future," Van Drew wrote. "I am asking that you take necessary steps to open much-needed segments of our daily lives with precautions that are focused on protecting the lives of the elderly, those with pre-existing conditions, and the disabled. We all must work together on a plan to survive and reopen."
He called the restrictions on South Jersey businesses "draconian" and noted that the area is dependent on the tourism season.
Restaurants could operate in a safe manner by offering limited seating, providing proper sanitation and PPE, and ensuring proper distancing while still being able to offer more opportunity to dine inside. We have more than anecdotal evidence of the success that other areas of this country have seen with how to successfully operate and keep their patrons and staff safe.
Salons and cosmetology professionals should be allowed to operate with the similar restrictions in place for distancing, disinfecting and hygiene that would allow for them to operate effectively.
Retail businesses need to be able to do more than curbside pickup. Protections must be enacted for the businesses and the customers to ensure safety, but these can be done while also allowing the business owners to welcome customers into the stores.
The hotels and casinos must be allowed to begin operations even if at a limited capacity temporarily.
Van Drew also said that he had a call with the governor's staff and gym owners Monday, but there was no timeline for reopening.
He proposed gyms open June 1.
"The benefits of exercise go far beyond the physical benefits of weight loss, disease mitigation, and mental health," he said. "There are thousands of jobs and livelihoods on the line that may be forever impacted without the use of such a cogent plan that was presented to your team."
He also urged that houses of worship be allowed to reopen.
"Faith is also an essential component of a healthy, well-rounded life," he said. "The same protections for the vulnerable must be enacted to save lives, such as outdoor seating or spacing and proper sanitation, but to think that you can go into a 'big-box' store and not be exposed to more risk is a farce."
Campgrounds across the state are permitted to open to transient campers this Friday, officials said.
 "We have been working hard to get New Jersey campgrounds open for business for the past 11 weeks and we finally received good news from Senators Sweeney and Oroho this afternoon," said Joann DelVescio, Executive Director of New Jersey Campground Owners & Outdoor Lodging Association, in a Tuesday news release.
While campgrounds are open, they will still be following CDC and State Department of Health suggestions to keep their staff and campers safe, according to the release. Campgrounds may also have restrictions from their local municipalities so NJCOA is suggesting you call your favorite campground for further information.
State officials scheduled a 1 p.m. briefing Wednesday to update residents on the spread of COVID-19.
Appearing for the briefing will be Governor Phil Murphy, Department of Health Commissioner Judith Persichilli, State Epidemiologist Dr. Christina Tan and State Police Superintendent Colonel Patrick Callahan.
So far, Atlantic County has reported 1,860 cases with 121 deaths and 541 cleared as recovered. Cape May County has reported 530 active cases with 41 deaths and 257 off deemed off quarantine. Cumberland County as reported 1,675 cases and 56 deaths.
Source: State of New Jersey Department of Health
For most people, the new coronavirus causes only mild or moderate symptoms, such as fever and cough. For some, especially older adults and people with existing health problems, it can cause more severe illness, including pneumonia.
What does Memorial Day Weekend look like amid the COVID-19 pandemic? Here's what you need to know.
What does Memorial Day weekend look like amid the COVID-19 pandemic? Here's what you need to know.
Beaches and boardwalks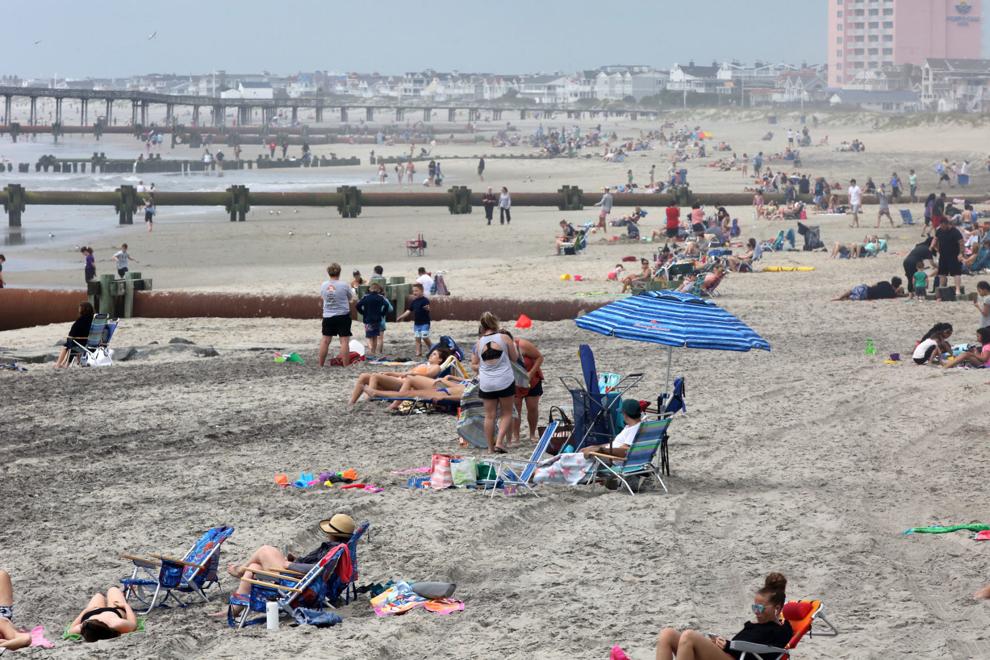 Gov. Phil Murphy said last week that beaches would reopen in time for the Memorial Day holiday as long as capacity restrictions and social distancing are followed.
Some beaches have already fully opened for sunbathing and recreation, like Ocean City and Sea Isle City in Cape May County and Longport in Atlantic County.
Atlantic City's beaches and Boardwalk have remained opened with no restrictions.
Call your local municipality if you have questions about restrictions on beaches or Boardwalks.
Retail businesses
Per Gov. Phil Murphy's executive order, non-essential retail businesses may provide curb-side pickup for customers. Shopping inside a non-essential business is still prohibited. 
Restaurants and bars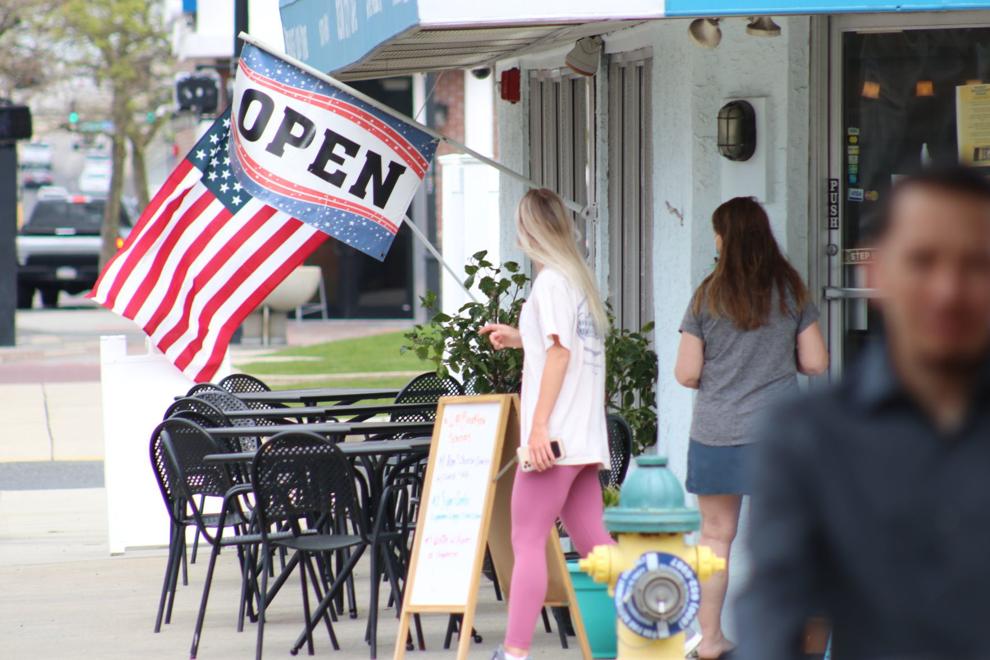 Restaurants and bars are allowed to process takeout orders for pickup or delivery, according to Gov. Phil Murphy's orders. Dining in a restaurant is still prohibited. 
Parades
Many municipalities have canceled their Memorial Day parades, like Brigantine and Absecon. 
Check with you local municipality for questions about parade cancellations. 
Outdoor recreational activities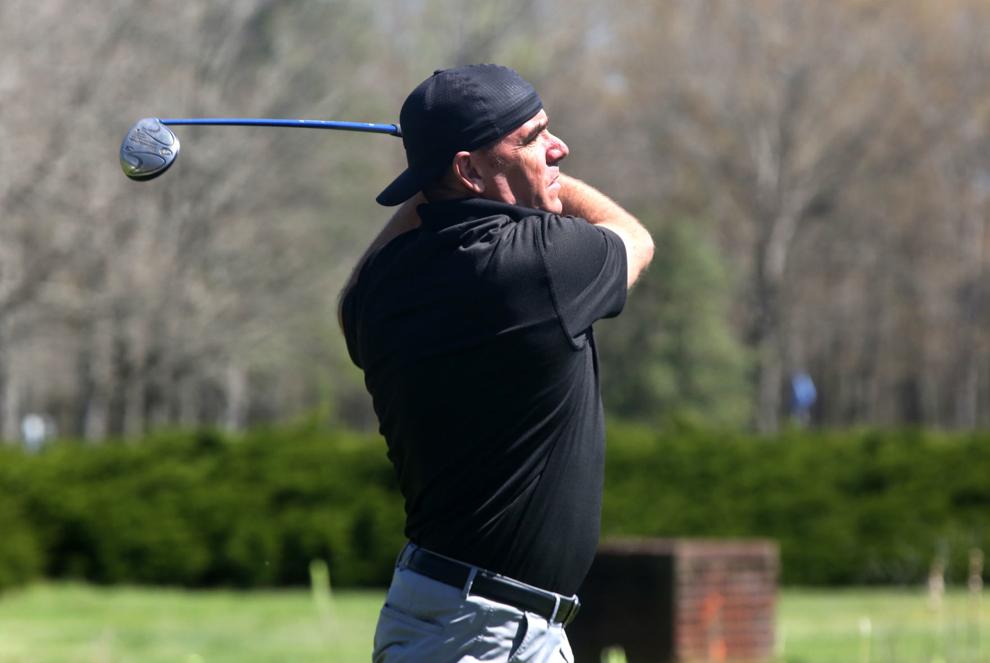 On Monday, Gov. Phil Murphy signed an executive order allowing some outdoor recreational activities to open Friday such as batting cages, golf ranges, shooting and archery ranges, community gardens, horseback riding and private tennis clubs.
Golfers will also be able to tee off in foursomes instead of pairs.
Contact: 609-272-7241
Twitter @ACPressMollyB