For over a week, communities throughout South Jersey have been hosting rallies against police brutality in response to the death of George Floyd after his May 25 arrest in Minneapolis.
Derek Chauvin, a white police officer with the city, has since been fired from the department and has been charged with second-degree murder in Floyd's death.
Protesters gathered at Trenton's City Hall on Saturday to protest the death in Minnesota of George Floyd, carrying signs that read Black Lives Over White Comfort and chanting "End police brutality."
Saturday's demonstration came nearly a week after a march in Trenton that saw police officers kneel down in solidarity with protesters, though vandalism broke out later that night.
Most of New Jersey's dozens of protests stemming from George Floyd's death last month in Minneapolis have been peaceful, Gov. Phil Murphy said Friday.
Floyd, who was black, died May 25 after a white Minneapolis police officer pressed a knee into his neck even as he pleaded for air and stopped moving. His death has sparked protests over police treatment of African Americans and racial injustice nationwide.
Mercedes Robinson, 39, a nurse from Trenton, said Saturday was the first time she had come out to an anti-police brutality event. She said she wants to see justice for Floyd's family.
"Enough is enough. I have two sons and a husband. They're all black. I just can't take no more. I can't take no more," she said.
Stockton University President Harvey Kesselman on Saturday issued a statement regarding recent reports of racist actions and social media posts by members of the Stockton community.
Though he did not specify the incidents, Kesselman said he was "outraged" by the reports and the university will "never tolerate words of hate that denigrate others."
"Recent events have again brought into stark focus a truth we must all embrace," Kesselman said in the statement posted on the university's website. "Black Lives Matter. Some of us may not understand the extent to which racism influences our daily lives and the lives of others in our community. This must end now!"
According to the president, the university has been made aware of two incidents and is investigating them.
Students will gather online this week to "receive support, learn how to support each other and share their stories," Kesselman said. Additionally, more opportunities are in development.
Anyone who sees a racist or violent post by a member of the Stockton community is encourage to fill out the Bias Incident Reporting Form on the university's website.
A crowd of people marched from Ciudad de Luz Church in the 1700 block of Arctic Avenue Saturday morning to the city's Public Safety Building to rally for peace and hope.
Those assembled sang and prayed, many wearing masks and some holding signs. 
The Police Department has done an "exceptional job," Karen Reyes, a chaplain with the church, explaining the rally was about being an example of a peaceful protest. 
Pastor Eric McCoy, the head chaplain for the Police Department, spoke, as well as Chief Henry White, Lt. Wilber Santiago and others.
"Let's keep hope alive," McCoy said. "Just hope. There's light shining in the darkness."
A second Black Lives Matter march is scheduled for noon Saturday in Atlantic City. 
There is a planned protest at the Hammonton municipal building this Saturday afternoon, police posted on their Facebook page.
"We will not tolerate any acts of violence or property damage in our community," the post read. "We are here for our community and business owners. The Hammonton Police department has always strived to be one with the community because we are a part of the community. We will stand with those peaceful protestors and we will pray with them for peace and justice. We are here to listen, learn, and do better as law enforcement. We are here to protect and to serve."
Galloway Township police Chief Donna Higbee said Wednesday was a "great day of communication" with demonstrators who plan to protest at the municipal complex this weekend.
"We are very grateful for their cooperation and look so forward to meeting with them and most importantly listening to them on Sunday," Higbee said in a post on the department's Facebook page. "Saturday's protest is still scheduled for 1 p.m., led by a group of Absegami students."
Limited information has been provided by the organizer for the Saturday protest, she said, but he told police he would like to have a peaceful protest at the municipal complex followed by a walk.
There is a protest planned for Sunday in Egg Harbor Township.
Demonstrators will assemble at 12:45 p.m. at the township's Community Center, 5045 English Creek Avenue, and the march will go to Tony Canale Park at 1 p.m., according to a flyer for the event.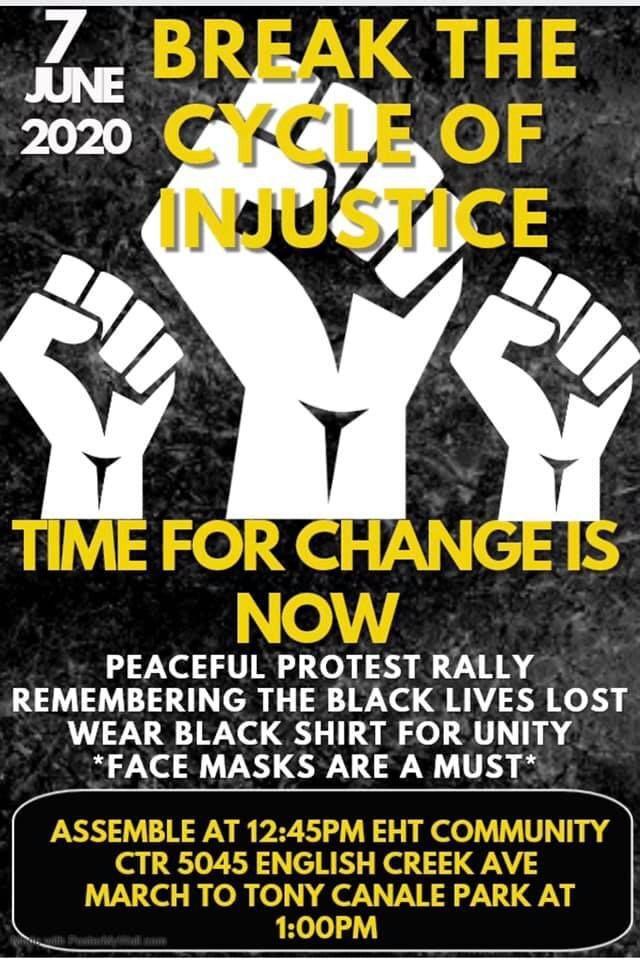 GALLERY: Protest against police brutality in Wildwood
060620_nws_wildwoodprotest3.jpg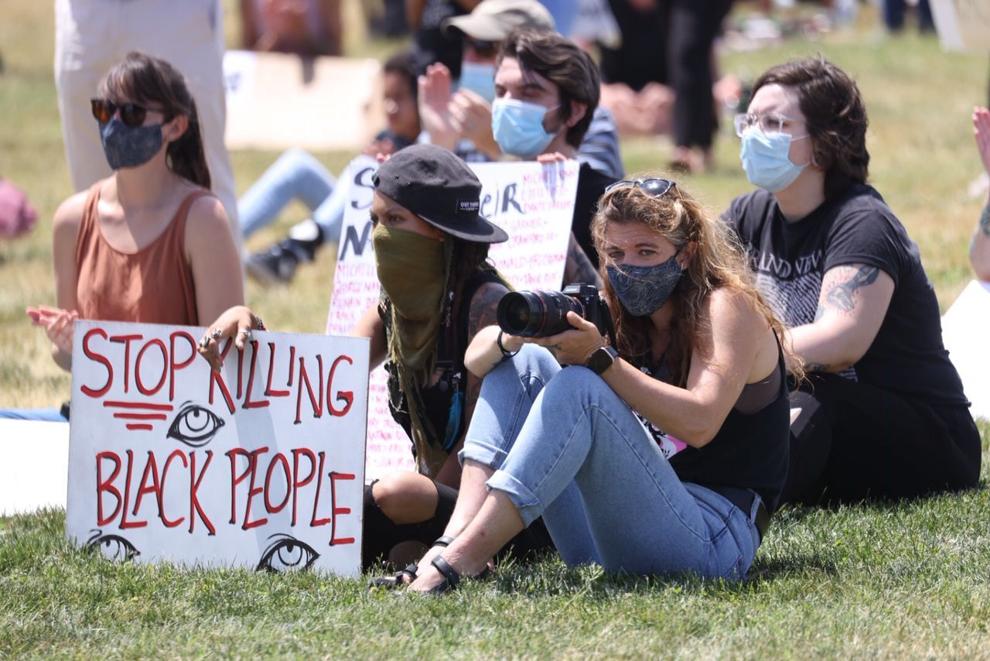 -- HIDE VERTICAL GALLERY ASSET TITLES --
060620_nws_wildwoodprotest.jpg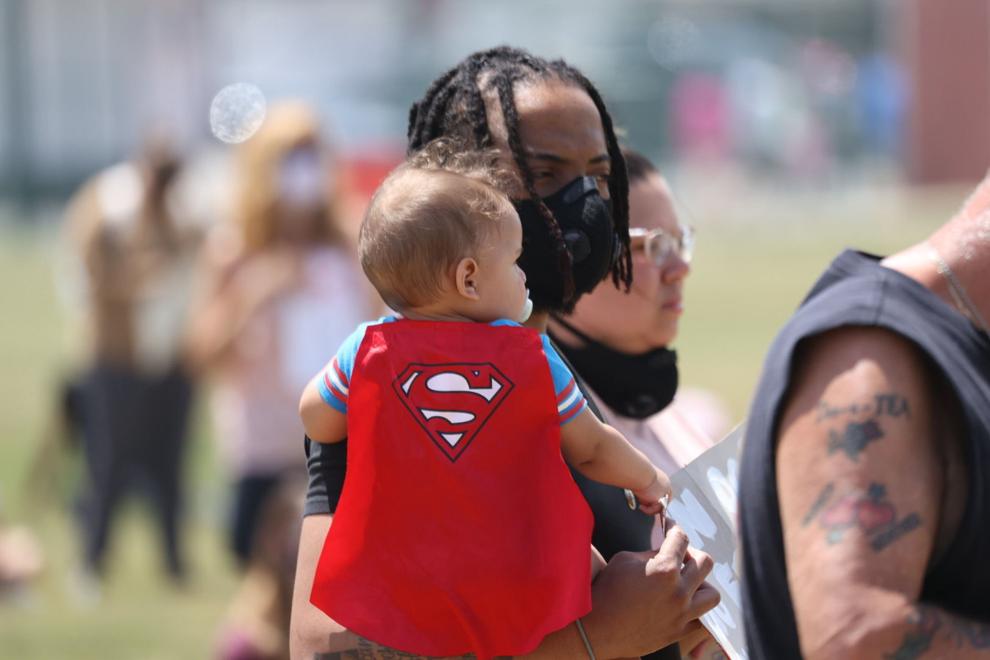 060620_nws_wildwoodprotest2.jpg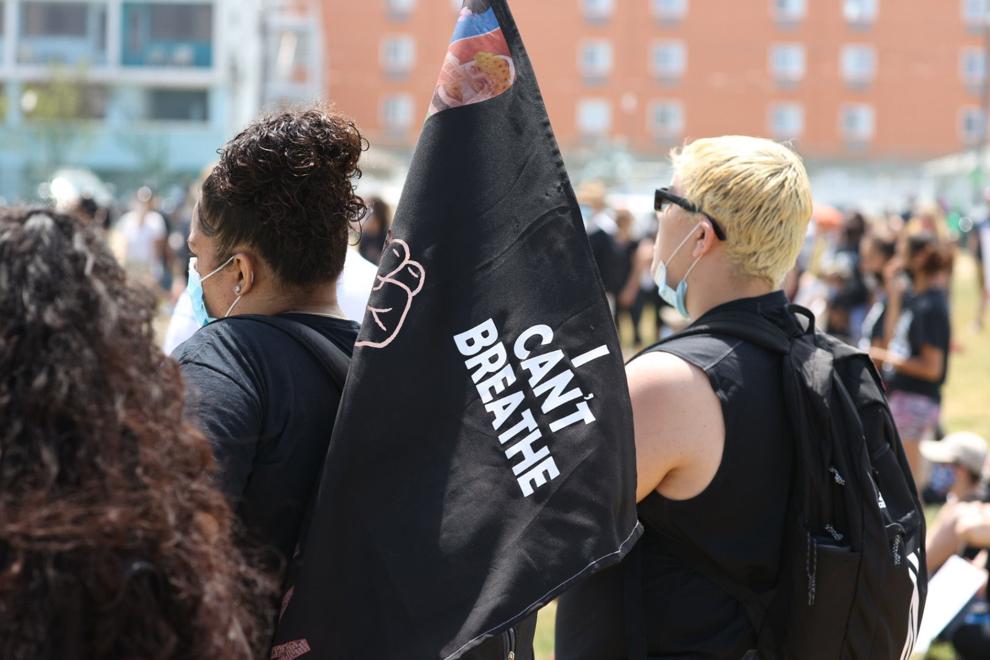 060620_nws_wildwoodprotest4.jpg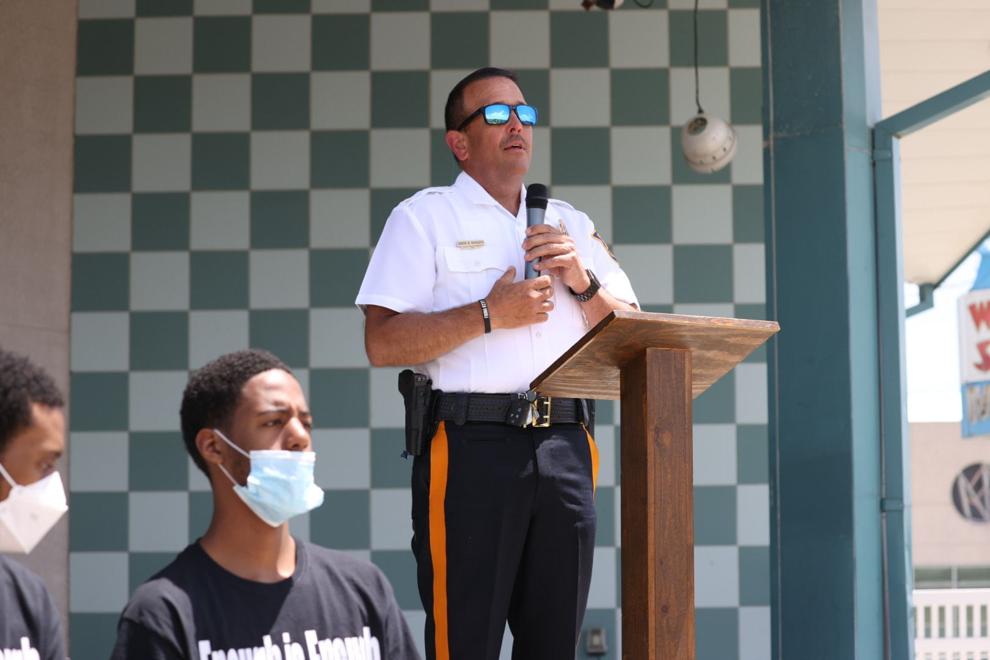 060620_nws_wildwoodprotest5.jpg
060620_nws_wildwoodprotest6.jpg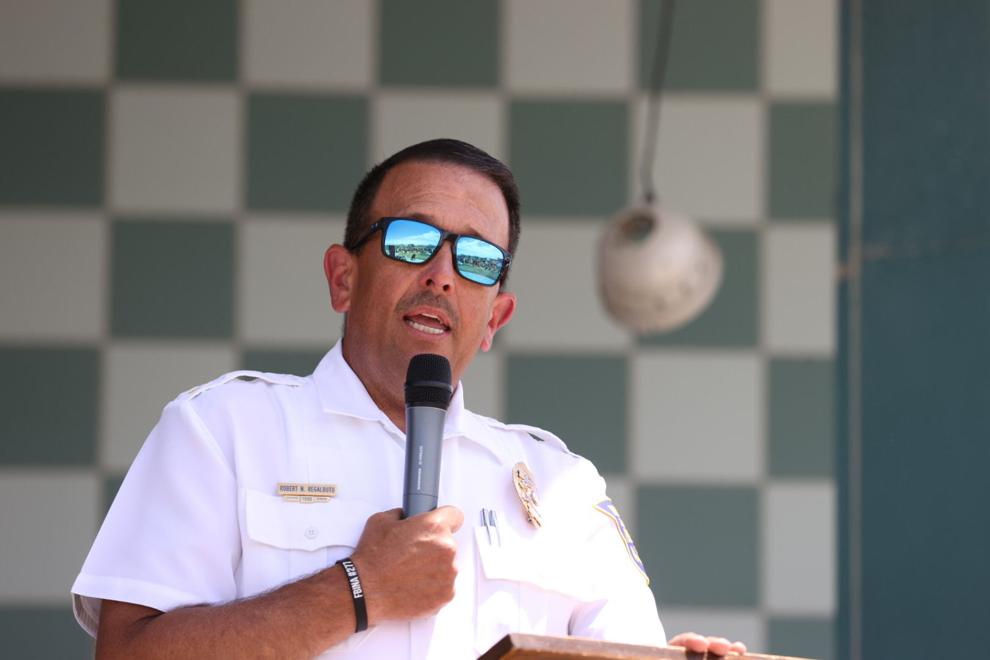 060620_nws_wildwoodprotest7.jpg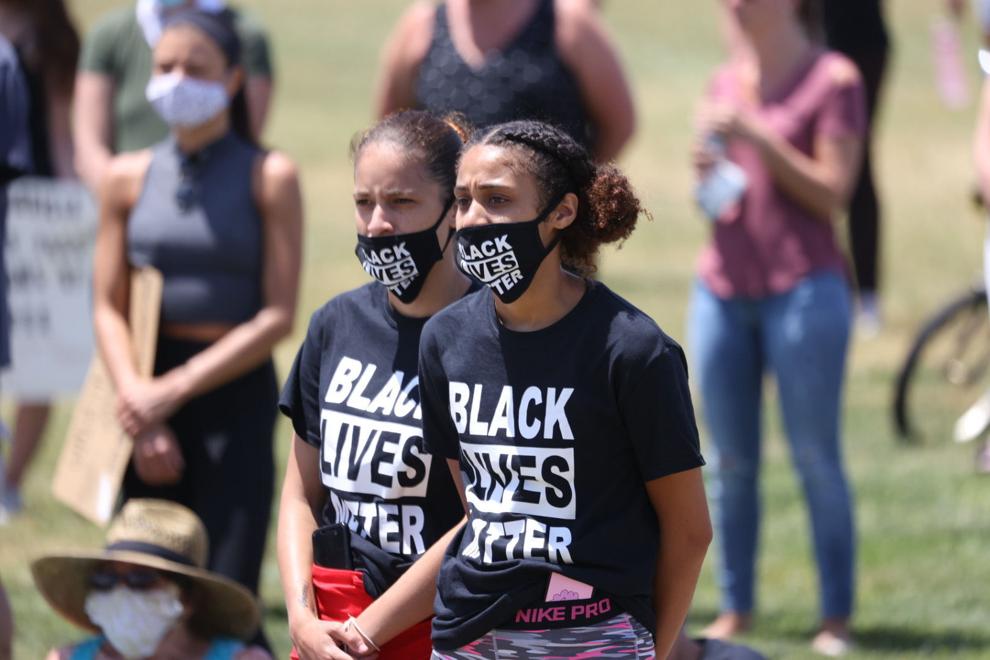 060620_nws_wildwoodprotest8.jpg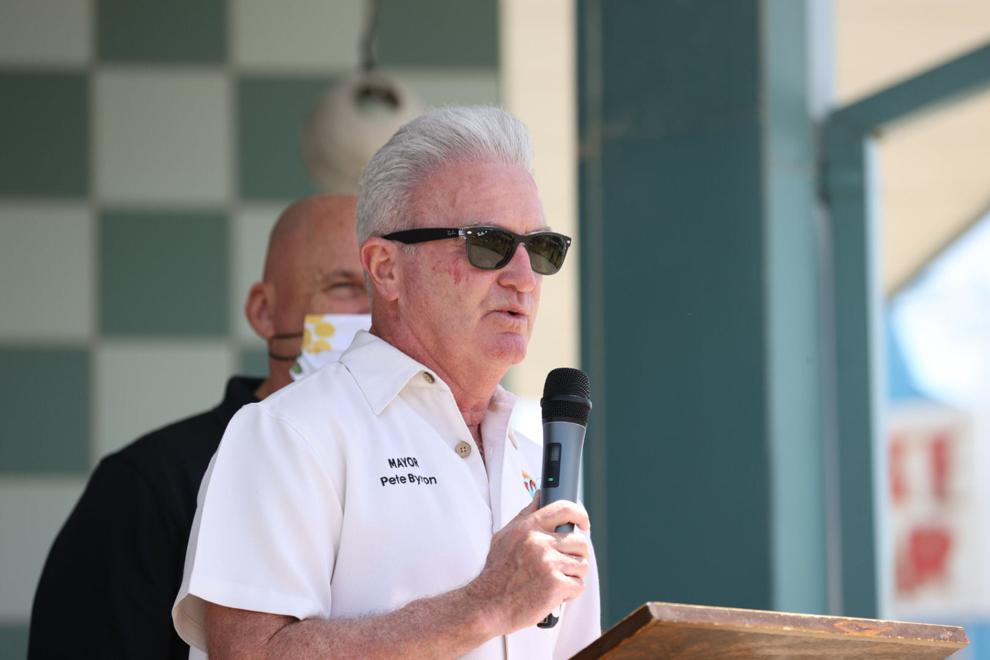 060620_nws_wildwoodprotest9.jpg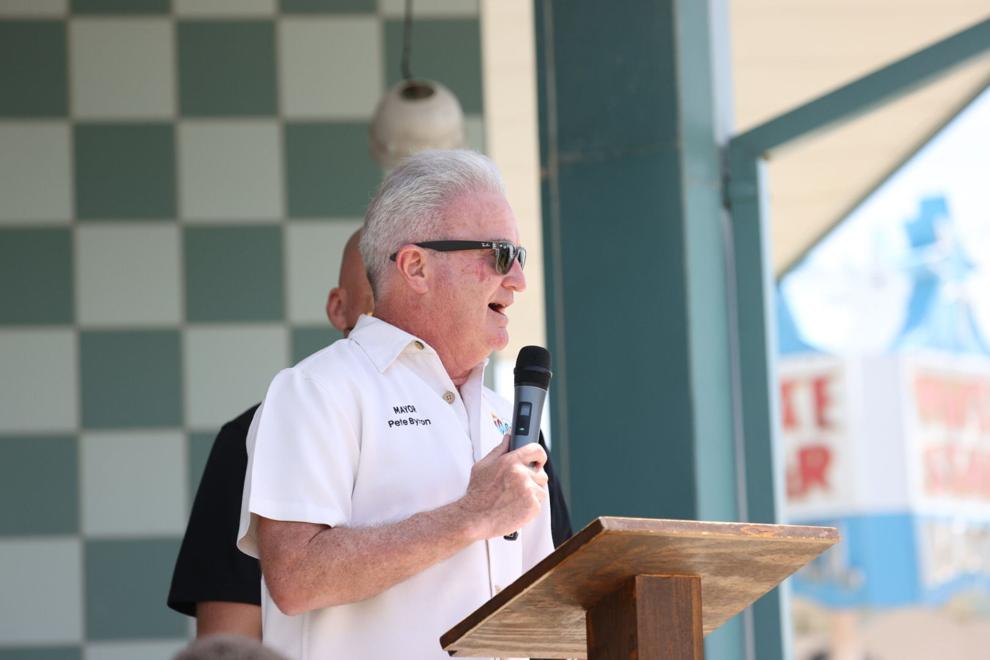 060620_nws_wildwoodprotest10.jpg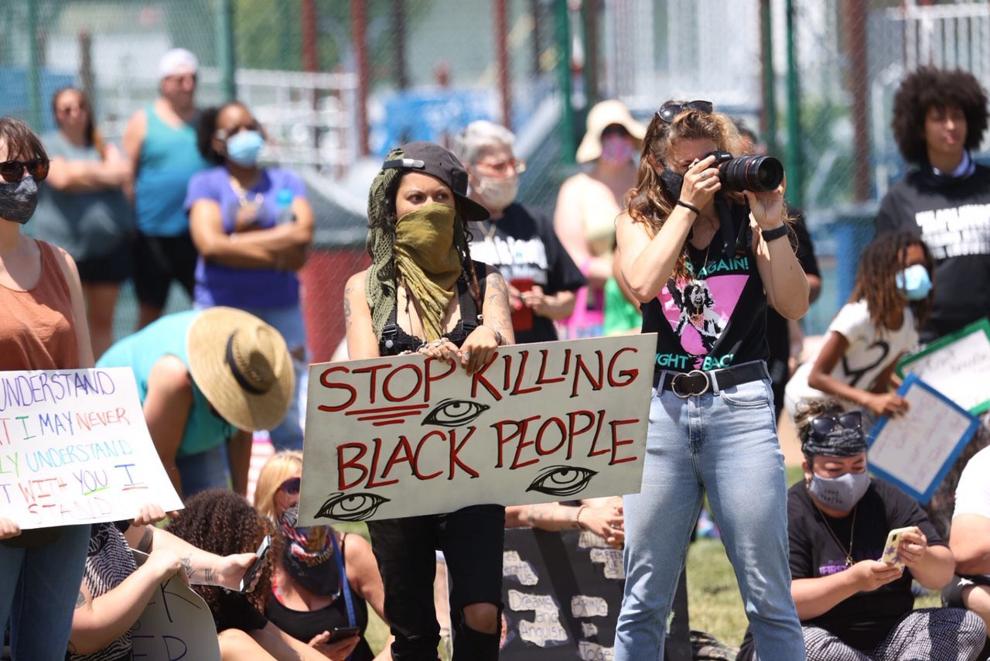 Contact: 609-272-7241
Twitter @ACPressMollyB