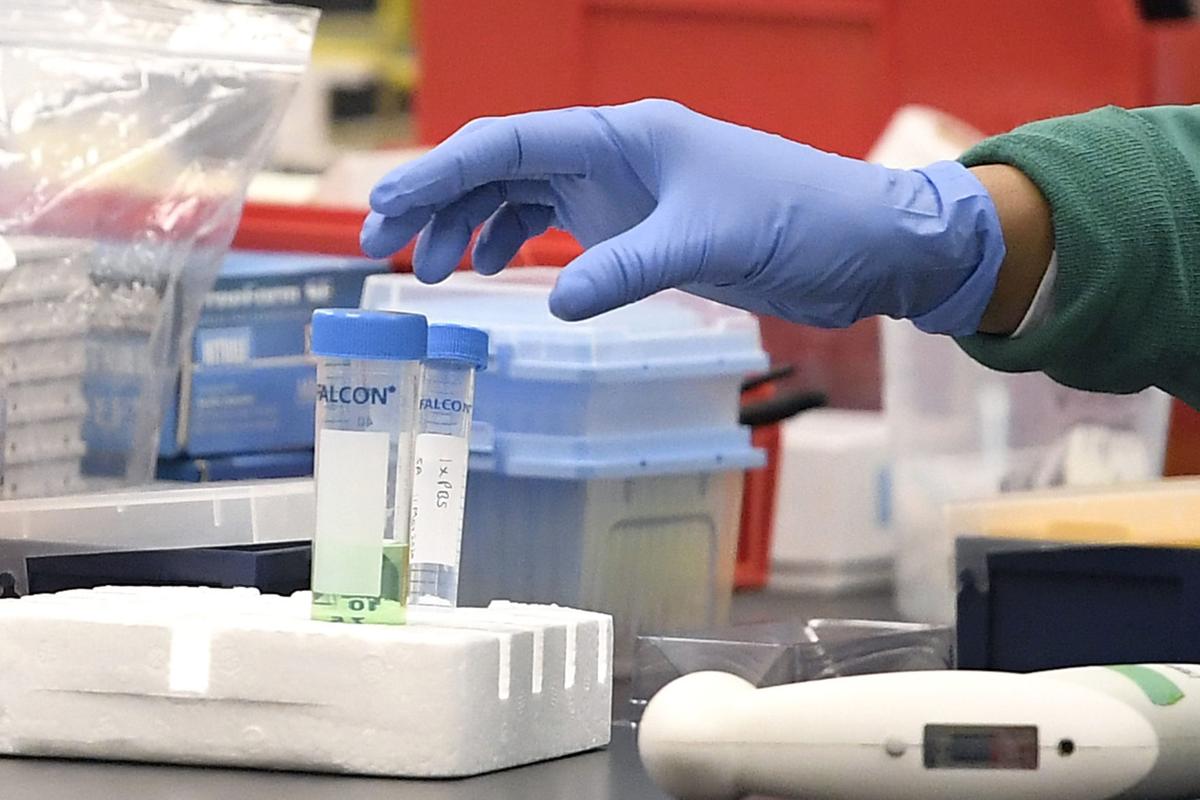 The number of positive cases of COVID-19 has increased by 3,649, bringing the total number of cases to 22,255 across the state, officials said Wednesday. There have been 91 additional deaths, bringing the total to 355.
"We all have to remember to stay at home before this hits home," Gov. Phil Murphy said during his daily briefing with other state officials. "The only way we can protect our families and our communities and to flatten the curve behind us so we don't have to mourn one more or more precious lives is to take social distancing to heart."
So far, there have been 41 cases identified in Atlantic County, 26 in Cumberland and 26 in Cape May. There has been one death in Cumberland County, and out of the total number of cases in Atlantic and Cape May counties, five in each have been deemed recovered, county officials said.
Source: State of New Jersey Department of Health
For most people, the new coronavirus causes only mild or moderate symptoms, such as fever and cough. For some, especially older adults and people with existing health problems, it can cause more severe illness, including pneumonia.
Men made up 51% of the most recent deaths and 42% were women while 47% were over the age of 80, Department of Health Commissioner Judith Persichilli said, adding that they were primarily in northern counties.
Cape May County officials Tuesday night said that there has been a "disappointing indifference" to mandates that second home owners and visitors remain out of the area.
"I have researched every option we have at our disposal to stop visitors from coming to Cape May County," Freeholder Director Gerald M. Thornton said in a news release, adding that the governor holds the power to close state borders. "I sent out the message through regional and national media outlets imploring visitors, including second home owners, to stay home. This was a difficult decision but one that had to be made for the health and safety of our residents, we simply cannot support an influx of people in the county during this time. We have seen a disappointing indifference to this request."
Tourism attractions throughout the county are closed until further notice, as well as campgrounds and golf courses, according to the release. Many hotels have voluntarily closed, and other motels and hotels are not yet open for the summer season.
CAPE MAY COUNTY CONFIRMS SEVEN MORE COVID-19 CASES
The county confirmed Wednesday in a news release seven additional COVID-19 cases since Gov. Phil Murphy's daily briefing, bringing the total to 33.
The cases include females aged 19, 22, 49, 64 and 72, and males aged 51 and 58. Of the 33, 11 cases have recovered. The other 22 are still active.
The deadline for businesses and residents to file state income taxes has been extended due to the pandemic, state officials said.
The state income tax filing deadline and the corporation business tax filing deadline will be extended from April 15 to July 15, Murphy, Senate President Steve Sweeney and Assembly Speaker Craig Coughlin said in a statement Wednesday morning.
The state fiscal year is also being extended until Sept. 30 in response to the new coronavirus, according to the statement.
"With so many Atlantic County families and businesses struggling to make ends meet during this crisis, I applaud Governor Murphy for agreeing with the bi-partisan plan I sponsored to extend the income and business tax filing deadline to July 15," Senator Chris Brown said in a statement.
EHT REPORTS THREE CONFIRMED COVID-19 CASES
Egg Harbor Township reported in a letter to residents, Wednesday, that the Atlantic County Department of Health had notified the township of three residents confirmed positive for COVID-19.
The health department is conducting an investigation in order to contact anyone who may have come into contact with the three individuals.
SEA ISLE CITY TO ISSUE TEMPORARY PERMITS FOR RESTAURANTS
Mayor Leonard Desiderio signed Tuesday an executive order allowing the zoning official to issue temporary permits to give planning board applicants the opportunity to open food establishments.
The zoning official official, in conjunction with the city attorney and city engineer, will review applications and provide permits until the applications can be heard before the planning board, Desiderio said in a news release. This will apply to applications that do not require variances.
The executive order was signed due to the cancellation of upcoming planning board meetings.
Contact: 609-272-7241
Twitter @ACPressMollyB