Gov. Phil Murphy said Tuesday that while many restaurant and bar owners are following mandated COVID-19 guidelines, it only takes one person to "undo months of progress and ruin it for the rest of us."
A day after announcing that indoor dining would not restart Thursday, Murphy thanked the many bar and restaurant owners he said have been setting up the right way and enforcing social distancing.
"But one establishment ignoring the rules or even just one patron ignoring the rules can undue months of progress and ruin it for the rest of us," Murphy said during his daily briefing with other state officials. "As a bar-goer, you have just as much a responsibility as anyone who works at that bar. Ignorance is not, in this case, bliss. Period."
He said patrons should not congregate at the bar, should social distance from others, wear a face covering and, if they feel uncomfortable, leave.
The number of positive cases of COVID-19 in New Jersey has increased by 461, bringing the total to 171,667, Murphy said. There have been 47 additional deaths confirmed, bringing the state total to 13,181.
There are also 1,854 probable deaths, according to the state dashboard.
"The scenes that we all saw over the weekend of crowded bars in our state, where social distance was neither enforced by owners, nor practiced by patrons, sadly, don't look terribly different from this one, and they cannot continue," Murphy said, showing a photo of a crowded Lake of the Ozarks over Memorial Day weekend in Missouri. "This is how flare-ups happen. This is how you risk turning your community into a hotspot."
There are 992 people hospitalized across the state, including 211 people in intensive care and 174 people on ventilators, Murphy said. Between 10 p.m. Sunday and 10 p.m. Monday, 50 residents were discharged from hospitals, while 44 people entered hospitals.
In South Jersey, there were 13 new hospitalizations, Murphy said, with 20 discharges.
So far, Atlantic County has reported 2,938 cases with 205 deaths and 1,471 cleared as recovered. Cape May County has reported 755 cases with 68 deaths and 594 designated off quarantine. Cumberland County has reported 2,466 cases with 132 deaths.
Included in the totals are 16 new cases and two fatalities Atlantic County officials announced Tuesday.
The deaths included a 98-year-old Egg Harbor Township resident and a 72-year-old Galloway Township resident, according to a news release from county spokeswoman Linda Gilmore.
The new cases were found among six men, ages 23 to 66, and 10 women, ages 18 to 64. Five were from Atlantic City, four were from Pleasantville, two were from Hammonton and one each was from Galloway, Hamilton Township, Linwood, Margate and Mullica Township, Gilmore said.
Cape May County, meanwhile, announced the deaths of a 94-year-old Dennis Township woman and two men, ages 88 and 78, from Lower Township.
For most people, the new coronavirus causes only mild or moderate symptoms, such as fever and cough. For some, especially older adults and people with existing health problems, it can cause more severe illness, including pneumonia.
Murphy also updated the list of states from which visitors coming to New Jersey should self-quarantine for 14 days. They include Alabama, Arkansas, Arizona, California, Florida, Georgia, Iowa, Idaho, Louisiana, Mississippi, North Carolina, Nevada, South Carolina, Tennessee, Texas and Utah.
Wildwood on Tuesday announced it is canceling its Fourth of July fireworks.
In a news release, city commissioners said they made the call to discourage large gatherings on what is traditionally the busiest holiday of the year which also happens to fall on the busiest day of the week: Saturday.
"Wildwood is ready, willing and able to produce a spectacular fireworks show," said Mayor Pete Byron. "However, as we've seen with the delay of opening indoor dining this week, the public is not adequately following COVID-19 public safety rules such as social distancing. We can't take a chance that Wildwood sees a spike in cases and shuts down our businesses who have already suffered immensely due to closures."
"Even though we moved the location to the widest part of the Wildwoods, we expect large crowds to gather in and around Rio Grande Avenue for the display," said Commissioner Steve Mikulski. "We cannot take the chance that the public will be unable to practice social distancing due to crowds."
Officials said they are hopeful they can come to a resolution regarding the Friday Night Fireworks that have been a fixture in the city since 1995.
Additionally, Margate has postponed its Fourth of July fireworks until Sept. 26, during the Fall Funfest.
One in 4 New Jerseyans admits they broke social distancing rules during the state's shelter-in-place period, according to a recent survey.
1 in 5 people are more concerned about the coronavirus vaccine than the infection itself.
If a COVID-19 vaccine is introduced, 70% said they would wait and assess the results rather than getting vaccinated as soon as possible.
Nearly 1 in 5 does not know the difference between a viral and bacterial infection.
MyBioSource.com, a biotechnological products distribution company, conducted a survey of 7,500 adults across the U.S. to find out how many were truly compliant with shelter-in-place orders, according to a news release.
It found that overall, 25% of New Jerseyans admit they broke social distancing rules, such as visiting friends or family while it was prohibited, compared with a national average of 36%.
A group of Atlantic County Democrats urged Gov. Phil Murphy on Tuesday to reopen indoor dining Thursday.
Sheriff Eric Scheffler, Surrogate candidate Stephen Dicht, Freeholder Caren Fitzpatrick and Freeholder candidates Celeste Fernandez and Thelma Witherspoon issued a joint statement.
"The governor did a great job during the immediate outbreak of COVID-19 to flatten the curve, which kept our numbers low in Atlantic County. Since that time, our business owners and residents have by and large adhered to social distancing measures, including wearing masks, keeping restaurants and retail establishments clean, and reporting the few businesses that aren't compliant.
"The state should not penalize Atlantic County just because of a few bad actors. If some restaurants and casinos don't adhere to social distancing, then they should be closed, but the overwhelming majority of businesses in Atlantic County will reopen responsibly. We lived through the casino closings of 2014, one of the most economically devastating periods in our history, and we can't go through that again. We are urging the governor to restore indoor dining in Atlantic County."
An AtlantiCare nurse who recently recovered from COVID-19 was recognized by the hospital Wednesday after caring for a patient with Down syndrome fighting the coronavirus.
Hospital officials recognized Mainland Campus nurse Samantha O'Brien, of Mays Landing, and her colleagues in a news release.
O'Brien's unit was temporarily changed to a respiratory care unit during the pandemic, according to the release. It has cared for many patients with COVID-19, including Joey Ortiz. Watch Joey's story here.
"We have glass windows that allow us to see into rooms from the nursing station," said O'Brien. "I could tell Joey seemed particularly lonely one day."
She added because she'd recently recovered from COVID-19, she especially understood how isolated Joey might have felt.
"Since he was a person with Down syndrome, I knew it was hard for him to understand the visitor policy changes that we and other hospitals had temporarily implemented. I decided to draw some fun pictures on his window. He immediately brightened up," she said.
Joey's family said they are grateful for how the team treated Joey and kept them connected with him and his caregivers.
"By the tone of his voice, I could tell he felt at home," said his sister, Norma Ortiz. "He was getting the attention that he wanted and he wasn't scared. There was no fear in his voice. I knew that he was comfortable and taken care of."
"Sam having just come out of being quarantined for COVID-19 herself, she was able to make a special connection with Joey," said Beth Tieri, clinical manager of the PCU. "It was really heartwarming."
O'Brien has worked at AtlantiCare for nine years, first as a medical assistant, then as a patient care technician, before becoming a nurse.
"We're used to caring for patients as if they are members of our own families," she said. "It's been our privilege to take this care to a whole new level."
"There is a limited window for Boardwalk restaurants and their employees to earn a living each summer, and Gov. Murphy just slammed it shut," Ocean City Boardwalk Merchants Association President Wes Kazmarck said Monday.
The statement came after Murphy announced that indoor dining would not reopen as planned Thursday, citing concerns over spikes in cases in other states.
"We are extremely disappointed in the governor reversing himself and refusing to allow our Boardwalk restaurants to offer indoor dining beginning this week. It is a frustrating and potentially devastating blow to our dozens of restaurants, their families and their employees.
"The governor is implementing a one-size-fits-all solution to a nuanced and complicated problem. He is imposing the same restrictions on largely open-air Boardwalk restaurants in a dry community as he is on enclosed restaurants and bars.
Borgata Hotel Casino & Spa will not reopen when gaming is allowed to resume Thursday as a result of Gov. Phil Murphy's surprise announcement Monday that indoor dining would be indefinitely suspended.
Casinos were also informed Monday that beverage service of any kind, including alcohol, would not be permitted on gaming floors or at indoor bars.
Two hotels in the Wildwoods will not open for the 2020 season, according to local outlet Watch the Tramcar Please. 
The El Coronado Motor Inn located in Wildwood Crest and The Sandpiper in North Wildwood will not be open this summer, according to their report. 
Ventnor officials announced Monday that barbecuing on city beaches will be permitted every day starting July 4 through Labor Day.
Only propane grills will be allowed, according to a post on the city police's Facebook page, and only during the hours of 10 a.m. to 6 p.m.
Cumberland County has suspended operation of its "drive thru" COVID-19 testing site at Rowan College of South Jersey Cumberland Campus – Vineland, county officials said Monday night.
"Due to the widespread availability of testing at multiple facilities throughout Cumberland County, the demand for testing at our drive through facility has been reduced," Freeholder Director Joseph Derella said in a news release.
Derella indicated that the county has contingency plans to establish "pop up" testing sites should the need arise.
"We have the option of restarting our college site or to bring pop up testing services to underserved areas throughout the County if necessary," he said.
Beginning July 1, CompleteCare Health Network will continue to offer testing in Cumberland County, according to the release.
"Ensuring that everyone in the communities that we serve has access to testing is a top priority," said Curtis Edwards, President and CEO of CompleteCare. "Our partnership with the County and local Health Departments made it possible for us to test many people when the need was the greatest and we look forward to partnering with them again in the future."
In order to receive testing, individuals can go to CompleteCareNJ.org or call 856-451-4700 and request to be screened, officials said. All individuals will then receive a telemedicine appointment to be screened by a CompleteCare provider to ensure they meet the testing criteria. If testing is recommended, a representative will contact the individual to schedule a testing appointment and let the individual know the location address for the testing appointment.
CompleteCare accepts Medicaid, Medicare as well as private insurance plans and those without insurance, according to the release. Everyone who meets the criteria to be tested will be tested whether or not they have insurance. The test will be free of charge and no co-pay will be required for the screening.
Only CompleteCare Health Network patients and Cumberland County residents will be able to be tested, officials said.First responders who are residents of Cumberland County will be given priority testing.
Other testing site in the county include:
Mid-Atlantic Pain Specialists
Drive Thru COVID-19 TestingSite
2466 E. Chestnut Avenue,Vineland
Hours of Operation for Testing Site: 9 a.m. to noon Mondays and Thursdays
Appointments are required - call (856) 691-2211
Testing will be free, no prescription is required. Must be symptomatic or have come in contact with someone who has tested positive.
3403 S. Delsea Drive, Vineland
301S. Main Road, Vineland
Individuals can review the CDC-based screening criteria and call their local MedExpress center to speak with an employee who will go over next steps.
3629 E. Landis Avenue,Vineland
Must schedule an appointment in advance at cvs.com
Test will be available for individuals meeting CDC criteria and age guidelines.
State officials scheduled a 1 p.m. briefing Tuesday to update residents on the spread of COVID-19.
Appearing for the briefing will be Gov. Phil Murphy, Department of Health Commissioner Judith Persichilli, Department of Health Communicable Disease Service Medical Director Dr. Edward Lifshitz and State Police Superintendent Colonel Patrick Callahan.
So far, Atlantic County has reported 2,922 cases with 203 deaths and 1,471 cleared as recovered. Cape May County has reported 750 cases with 65 deaths and 597 designated off quarantine. Cumberland County has reported 2,461 cases with 132 deaths.
Source: State of New Jersey Department of Health
For most people, the new coronavirus causes only mild or moderate symptoms, such as fever and cough. For some, especially older adults and people with existing health problems, it can cause more severe illness, including pneumonia.
How many people will be allowed on casino gaming floors when they reopen?
BALLY'S ATLANTIC CITY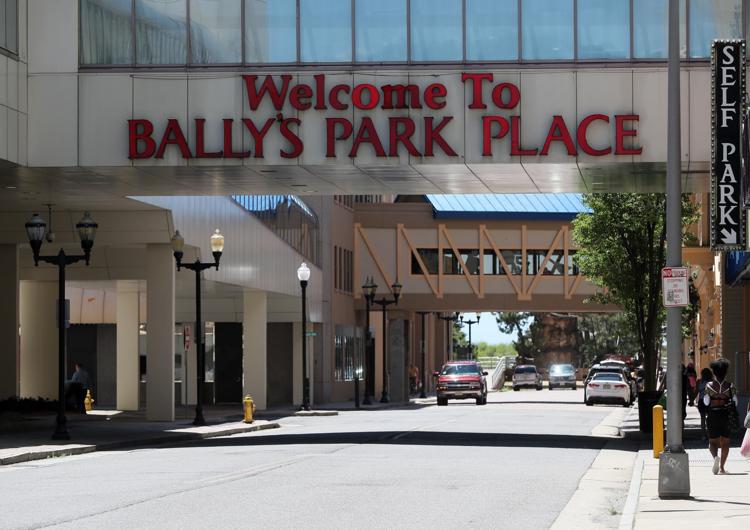 Opening to the public: Friday time to be announced.
Capacity of the gaming floor: 7,855
Capacity at 25%: 1,963
BORGATA HOTEL,CASINO & SPA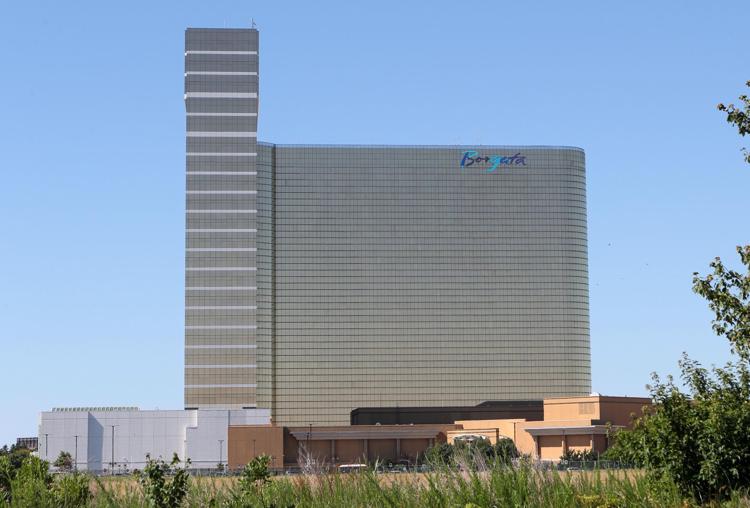 OPENING: Borgata announced on Monday that it will remain closed until further notice. 
Capacity of gaming floor: 10,189
Capacity at 25%: 2,547
CAESARS ATLANTIC CITY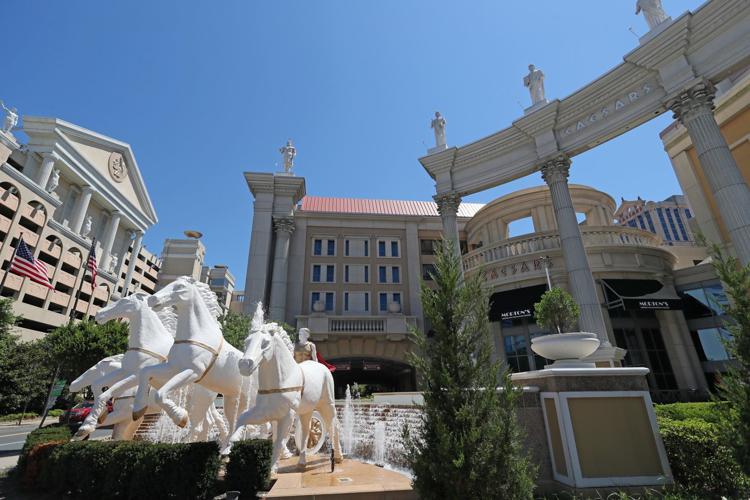 Opening: Friday time to be announced 
Total capacity of gaming floor: 12,987
Capacity at  25%: 3,246
GOLDEN NUGGET ATLANTIC CITY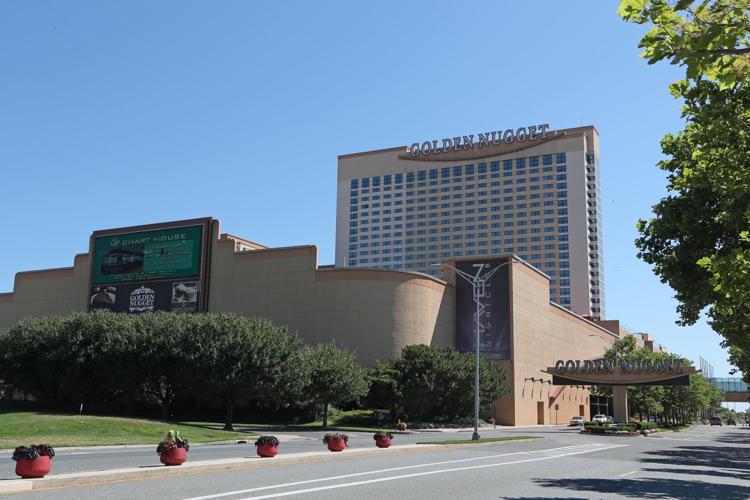 Opening to the public: Thursday at 6:01 a.m. 
Capacity of gaming floor: 7,100
Capacity at 25%: 1,775
HARD ROCK HOTEL & CASINO ATLANTIC CITY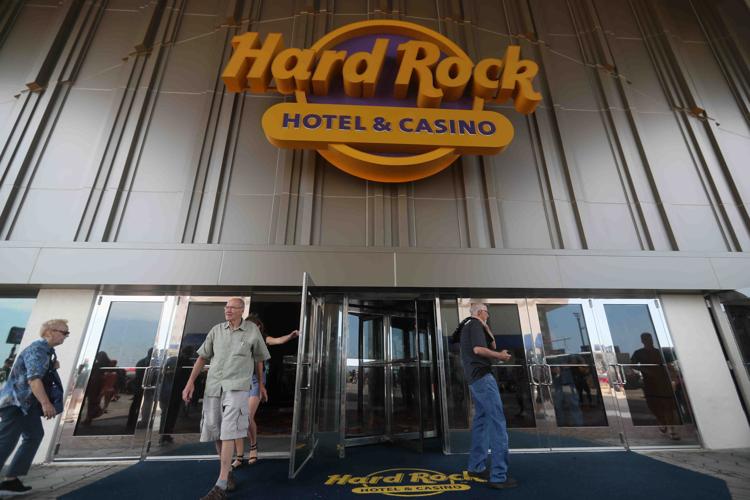 Opening to the public: has not been announced
Capacity of the gaming floor: 12,000
Capacity at 25%: 3,000 
HARRAH'S RESORT ATLANTIC CITY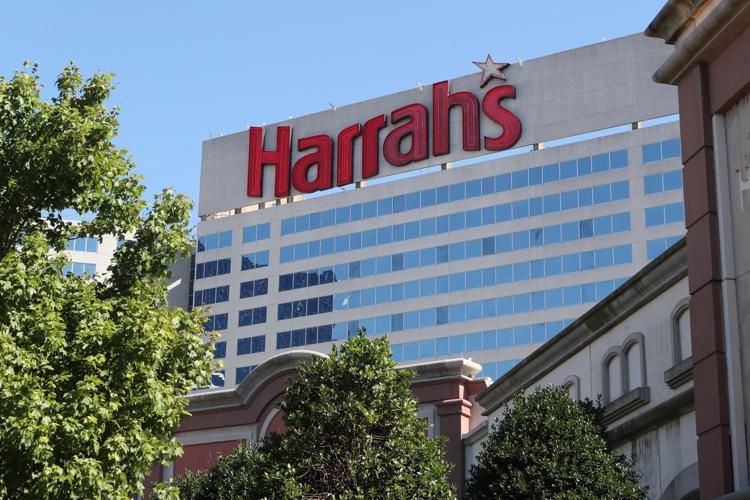 Opening to the public: Friday time to be announced 
Capacity of gaming floor: 14,716
Capacity at 25%: 3,679
OCEAN CASINO RESORT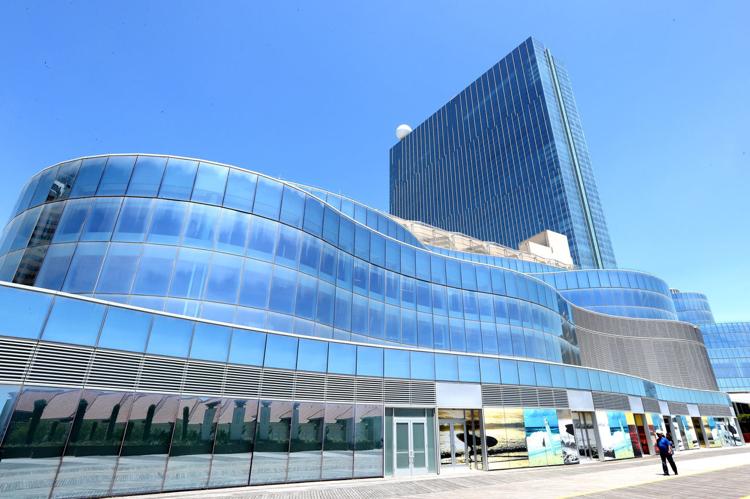 Opening to the public: Thursday at 8 a.m.  
What amenities are available: BOARD WOK, DISTRICT GRILL, CAFÉ 500, FROSE COFFEE BAR, LOBBY BREW, HARPER'S, PIT BOSS, ROCCO'S ITALIAN KITCHEN, SEASIDE DELI, SCOOPS, SIMPLY SALADS, THE GRIND, ZHEN BANG AND WAHLBURGERS. Outdoor bar areas located in the O2 area adjacent to the Hotel Lobby, Sky Garden, Pool Areas, and Boardwalk Brow will be open. 
Capacity of gaming floor: 14,069
Capacity at 25%: 3,517
RESORTS ATLANTIC CITY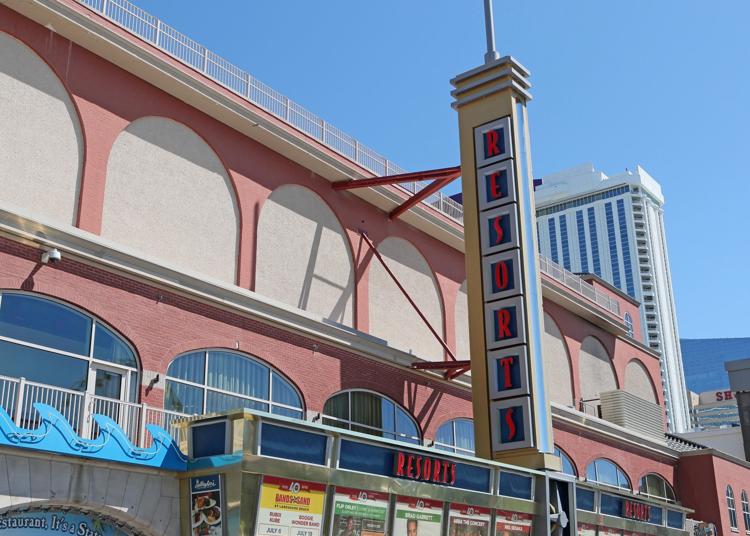 Opening to the public: Thursday at 8 a.m.  
What amenities are available: Outdoor dining and beverage options include LandShark Bar & Grill, Jimmy Buffett's Margaritaville, Eastwind, and Wet Willies.
Capacity of the gaming floor: 7,478
Capacity at 25%: 1,869
TROPICANA ATLANTIC CITY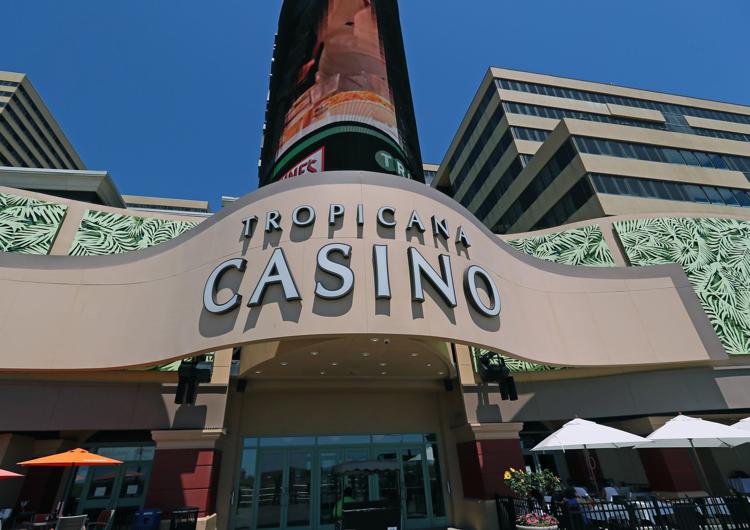 Opening to public: Thursday at 8 a.m. 
Capacity of the gaming floor: 13,491
Capacity at 25%: 3,372