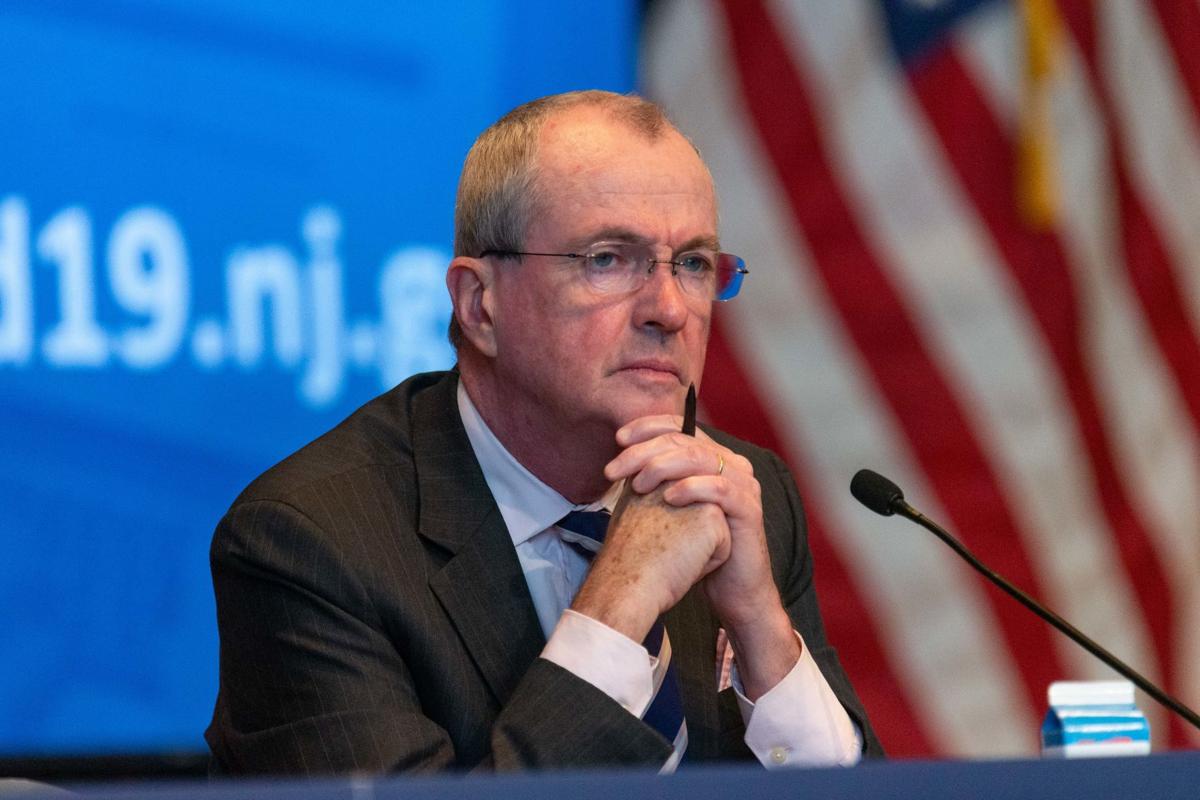 Gov. Phil Murphy on Friday announced that child care services, organized sports practices and youth day camps can resume in the coming weeks.
The executive order goes into effect for child care centers June 15, organized sports June 22 and youth day camps July 6, Murphy said.
"Especially for the countless kids who have been looking forward to playing baseball or softball or soccer or other sports, we are proud to take this step," Murphy said during his daily briefing with other state officials. "We want you to have an active summer with your friends, playing the sport you love, but at the same time, while protecting your health."
In addition, horse racing will resume, with the first competitive races as early as next weekend, Murphy said. The qualifying races happened Friday morning.
"Now at this time, we will not — I repeat, we will not — be able to allow fans back into our racetrack grandstands, but online gaming remains open and capable of taking your wagers," he said.
Murphy said he also anticipates that, as numbers trend in the right direction, he could raise the limits on indoor gatherings to allow for greater indoor religious services beginning the weekend of June 12.
"We don't want any opening to have an adverse impact on our communities," Murphy said. "And we know some faith institutions are not ready to open and we will work with you and respect when you feel safe to do so."
He is also creating a $100 million short-term rental assistance program for low and moderate-income families, he said.
The number of positive cases of COVID-19 in New Jersey has increased by 1,117, bringing the total to 158,844, Murphy said. There have been 131 additional deaths, bringing the state total to 11,531.
There are 2,707 people hospitalized across the state, including 720 people in intensive care and 544 people on ventilators, Murphy said. Between 10 p.m. Wednesday and 10 p.m. Thursday, 231 residents were discharged from hospitals, while 183 people entered hospitals.
In South Jersey, there were 41 new hospitalizations, Murphy said, with 61 discharges.
So far, Atlantic County has reported 2,205 cases with 158 deaths and 894 cleared as recovered. Cape May County has reported 622 cases with 48 deaths and 278 deemed off quarantine. Cumberland County has reported 1,969 cases and 66 deaths.
Included in the totals are 24 new cases and two deaths, Atlantic County officials said Friday.
Two Northfield women, ages 86 and 103, have died, county health officials said. Both were residents of long-term care facilities and had pre-existing health conditions that put them at higher risk.
The new cases were in 13 men, ages 23 to 67, and 11 women, ages 22 to 69, according to a news release from the county.
Six of the new cases were identified in Hammonton, four each in Atlantic City and Pleasantville and three in Egg Harbor Township. One new positive each was reported in Buena Vista Township, Galloway Township, Hamilton Township, Longport, Northfield, Somers Point and Weymouth Township, according to the release.
The county will continue its testing on from 9 a.m. to noon Tuesday and Thursday for symptomatic county residents with a doctor's prescription, proof of residency and appointment confirmation, according to the release. The testing location has been moved to Northfield, behind the county's Public Works facility, at Route 9 (New Road) and Dolphin Avenue.
Appointments can be made at aclink.org. Those who are unable to keep their appointments are asked to cancel so others may have an opportunity to be tested.
In Cape May County, officials reported six new cases Friday and one new death, that of an 85-year-old Middle Township man.
There will be no livestreamed briefing over the weekend, but case data will be distributed via news release both Saturday and Sunday, Murphy said. Daily live briefings will resume Monday afternoon.
Galloway Township Mayor Jim Gorman urged Murphy on Friday to reopen Atlantic City's casinos and small businesses in Galloway so long as they follow proper social distancing measures.
"Unemployment in Galloway Township is easily 15%, if not more," Gorman said in a news release. "While big box stores like Walmart and Target can open, small shops in Smithville and in Risley Square are still closed, and curbside pickup isn't enough to help these businesses stay afloat."
Additionally, Gorman expressed support for Murphy's executive order that would allow municipalities to close roads to allow for outdoor dining and shopping, according to the release.
"Galloway has some of the best restaurants in Atlantic County. Not allowing them to capitalize on the summer months and offer outdoor dining is devastating," he said.
An assisted living facility in Ocean City was awarded $909,560 in federal money to expand telehealth services.
United Methodist Communities at the Shores was given the award for remote patient monitoring platform and telehealth software licenses to be used to help prevent falls and other dangerous conditions without requiring excessive in-person monitoring and to allow for remote consultations in settings where either provider shortages or COVID-19 impacts would delay or prevent access to specialty or nursing care, according to a news release from state officials.
It's part of a combined $3.25 million in federal funding through the Federal Communications Commission's COVID-19 Telehealth Program to expand telehealth services throughout the state during the pandemic, according to a news release from U.S. Sens. Bob Menendez and Cory Booker. The program was created as part of the CARES Act passed by Congress in April.
The Wildwood Police Department has canceled this year's Police Youth Camp.
"Due to concerns pertaining to the lingering COVID-19 pandemic, it is with profound disappointment that we have made the decision to cancel this year's Wildwood Police Department Police Youth Camp," according to a news release from the department. "While this was an extremely difficult decision, it was made with the safety and well-being of the children, our staff and our volunteers as our No. 1 priority."
The youth camp would be reintroduced in 2021.
The Cape May-Lewes Ferry's has begun sounding "Bravo-Zulu" on the vessel's horn to show support and appreciation to health care providers on both sides of the Delaware Bay who are on the front lines of the battle with COVID-19, according to a news release.
The signal will be broadcast each evening at 5:45 p.m. in Cape May and 7:30 p.m. in Lewes, Delaware, according to the release. The tribute will continue daily through June 30.
"We wanted to show our appreciation to the health care workers in our community and to let them know we are thinking of them," said Derek Robinson, Cape May-Lewes Ferry port captain. "Our ships will sound BZ 15 minutes prior to leaving the respective ports on the last departures for the day. These are challenging times, but we'll get through this together!"
The combination of the nautical signal flags Bravo-Zulu is a naval signal meaning "well done." Bravo is one long sound blast followed by three short sound bursts. Zulu is two long sound blasts followed by two short sound bursts.
Other marine operations have been performing this symbolic tribute in other parts of the country, typically at 7 p.m. The Cape May-Lewes Ferry is coordinating its signal gesture with the ferry's departure schedule. In addition, the vessel will be docked at the time of signal transmission so as to avoid confusion with Delaware Bay vessel traffic.
Ocean City officials on Friday released an updated list of guarded beaches this weekend.
Beginning Saturday, the following beaches will be guarded:
North Street
14th Street
Stenton Place
26th Street
St. Charles Place
30th Street
Brighton Place
34th Street
5th Street
44th Street
8th Street
58th Street
9th Street
10th Street
11th Street
12th Street
Officials asked that beachgoers maintain six feet of space between strangers when using the beaches, avoid groups of 10 or more, and wear masks or face coverings.
Tents and canopies will not be permitted on the beaches between First and 10th streets, according to the release. On other beaches, they will be limited in size to 8 feet wide by 6 feet deep by 6 feet tall, and they must be placed at the back of the beach within 10 feet of the seaward side of the dunes.
Two Atlantic County officials are urging Gov. Phil Murphy to reopen all businesses amid the COVID-19 pandemic
It's the second letter from county Executive Dennis Levinson and Freeholder Chairman Frank D. Formica to the governor focusing on small businesses that remain shuttered. The last letter was sent before Memorial Day.
"But as of today, nearly one week after the holiday weekend, most of those 'nonessential' businesses remain closed with the exception of some that are permitted to provide curbside service," according to the Thursday letter. "Those still closed include a great number of small 'mom and pop' stores that depend upon the busy summer tourism season to carry them through the year."
The officials said they are asked by these business owners when they can reopen, and their only response is "the governor won't permit it" while big box retailers like Walmart and Sam's Club remain open.
"It would be helpful if we had an explanation to provide them or the science and data behind your decision to keep them closed or operating at a limited capacity," according to the letter. "We strongly believe the small businesses can be just as responsible, if not more so, than their larger, national competitors. It is far easier for them to enforce social distancing, face masks, and hygiene and sanitation protocols by virtue of the smaller numbers of customers and employees."
Atlantic County Freeholder Caren Fitzpatrick on Friday called on county government to expand its testing for COVID-19 to include asymptomatic individuals as well as workers and inmates at the county jail.
"The social distancing efforts of Atlantic County residents have kept our infection rate down, which gives us the capacity to test more residents for COVID-19," said Fitzpatrick in a news release. "Now that the curve has been flattened, county government needs to expand its testing population so that more businesses can reopen."
Currently, members of the public wishing to be tested for COVID-19 by the county must be symptomatic and have a doctor's prescription, according to the release. Fitzpatrick is calling on county government to remove these requirements while still prioritizing symptomatic residents as well as first responders and front-line workers.
Finally, Fitzpatrick is encouraging the county to partner with pharmacies like CVS to expand its testing capacity beyond county government test sites. Starting this week, the CVS locations in Brigantine and Pleasantville will offer tests to asymptomatic individuals without requiring a prescription.
Source: State of New Jersey Department of Health
For most people, the virus causes mild or moderate symptoms that clear up within weeks. Older adults and people with existing health problems are at higher risk of more severe illness or death.
Which South Jersey high schools have announced plans to hold in-person graduation ceremonies?
Wildwood High School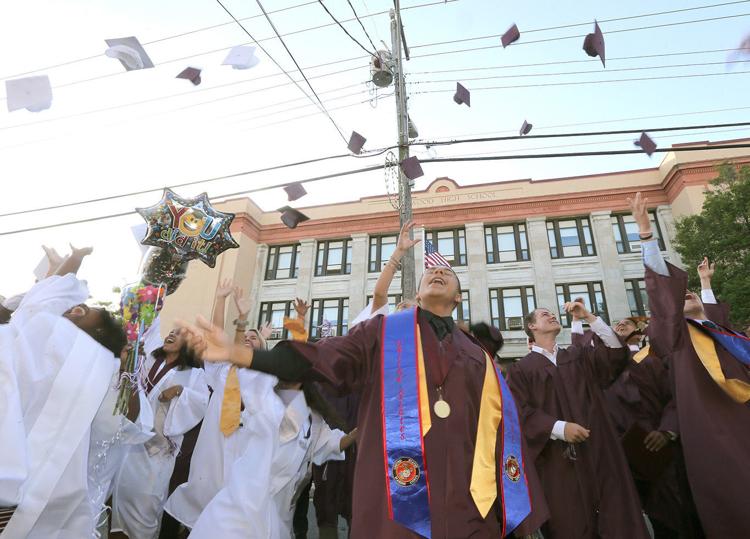 July 6 at 6 p.m. at Maxwell Field
Middle Township High School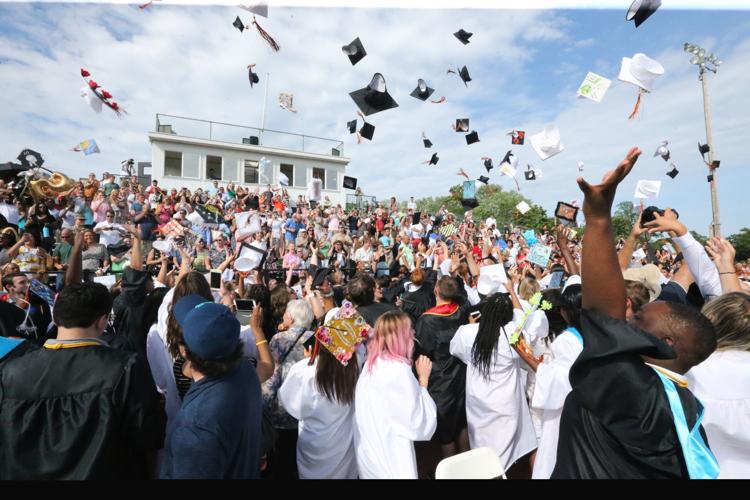 July 7 at 4 p.m. at Memorial Field 
Atlantic City High School
July 8 at 10 a.m., 12:30 p.m. and 3 p.m. at high school football field
Egg Harbor Township High School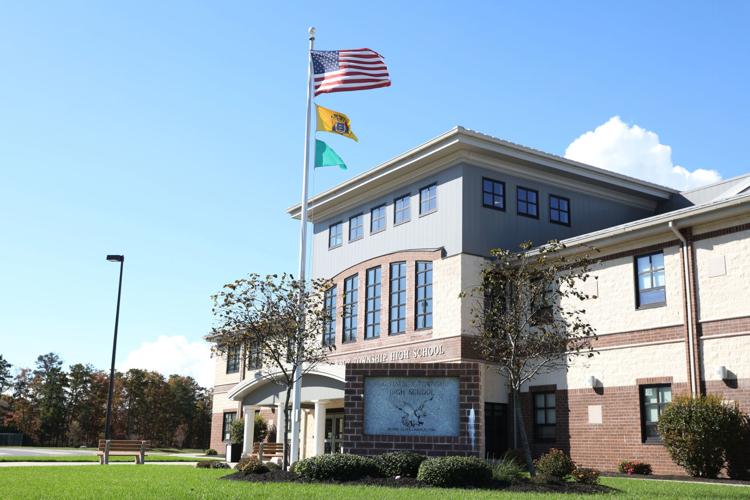 July 8 at 8:45 a.m. at the high school football field
Cedar Creek High School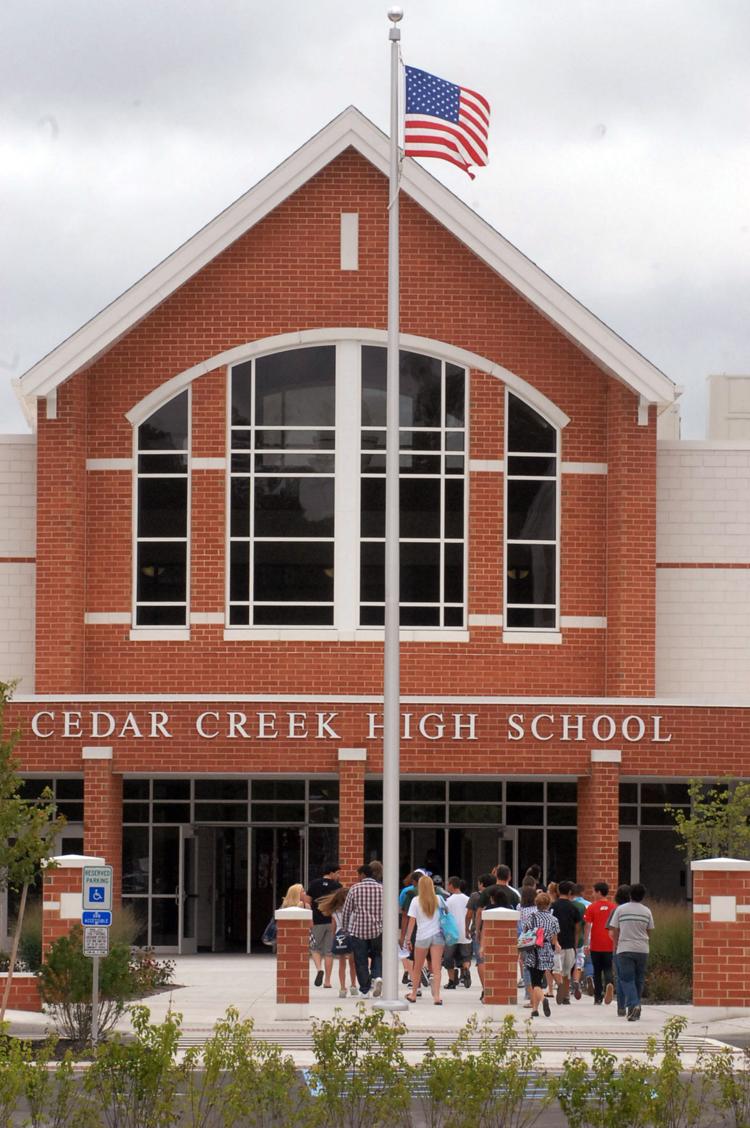 July 8 at 2, 4 and 6 p.m. at the high school football field
Absegami High School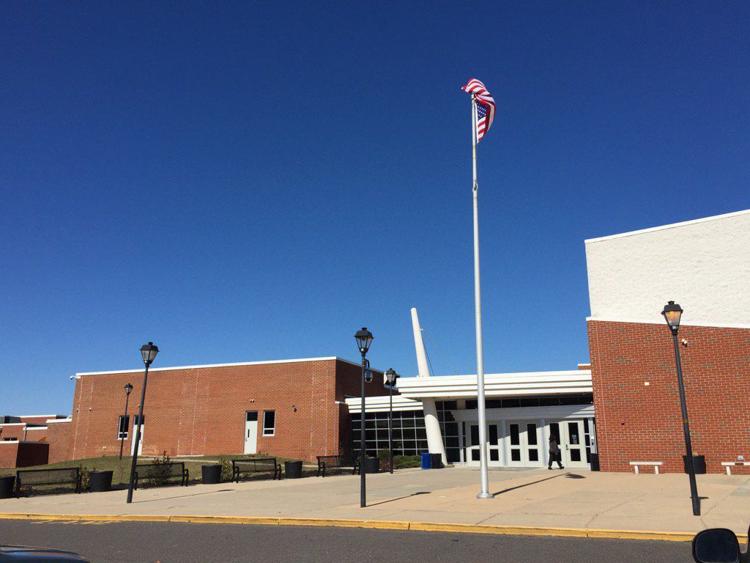 July 8 at 2, 4 and 6 p.m. at the high school football field
Oakcrest High School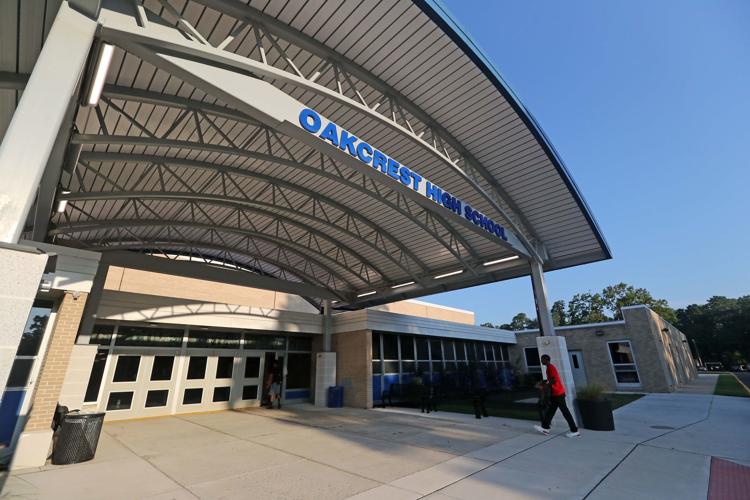 July 8 at 2, 4 and 6 p.m. at the high school football field
Atlantic Christian School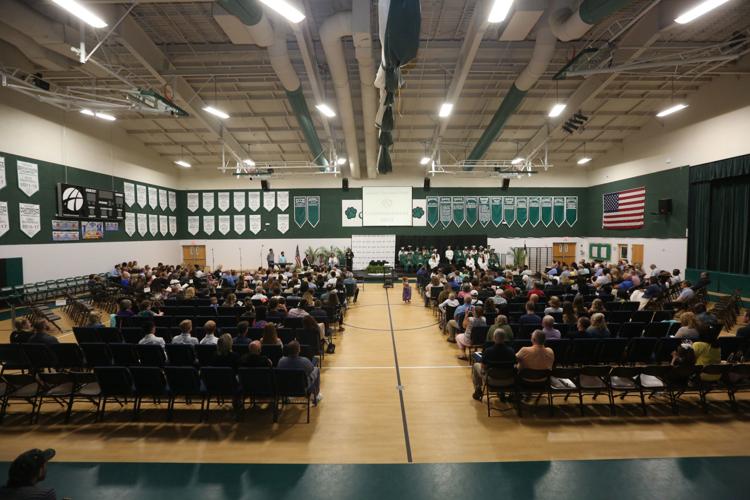 July 8 at 10 a.m. at the school fields
Atlantic County Institute of Technology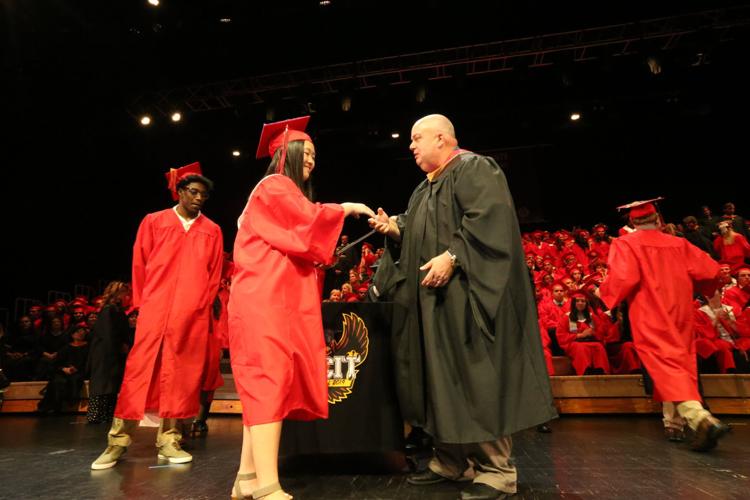 July 8 at 10 a.m., 2 p.m. and 6 p.m. at the high school soccer fields
Cape May County Technical School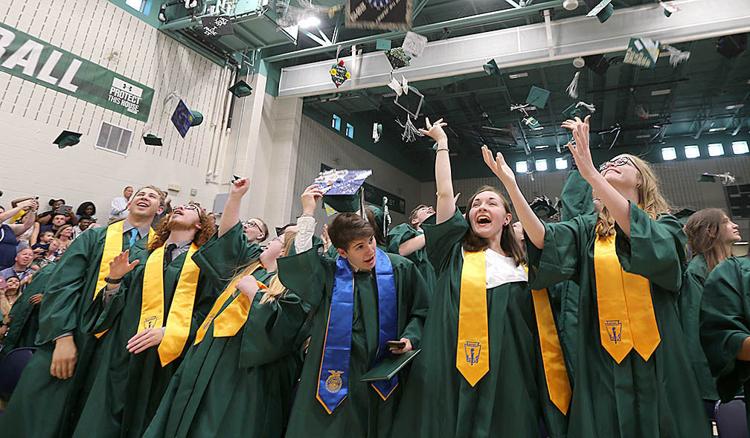 July 8 at 10 a.m. at campus athletic fields 
Cumberland Regional High School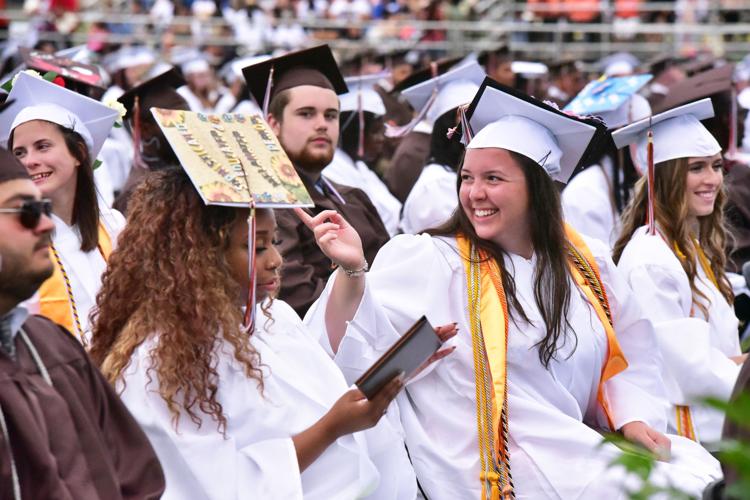 July 8 at 5 and 6:30 p.m. at the high school
Pleasantville High School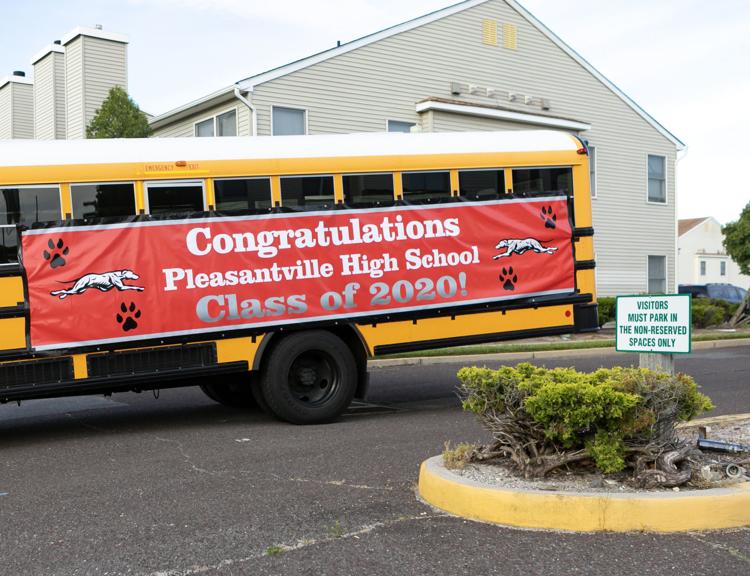 July 8 and 9 at 10 a.m. at the high school football field
Barnegat High School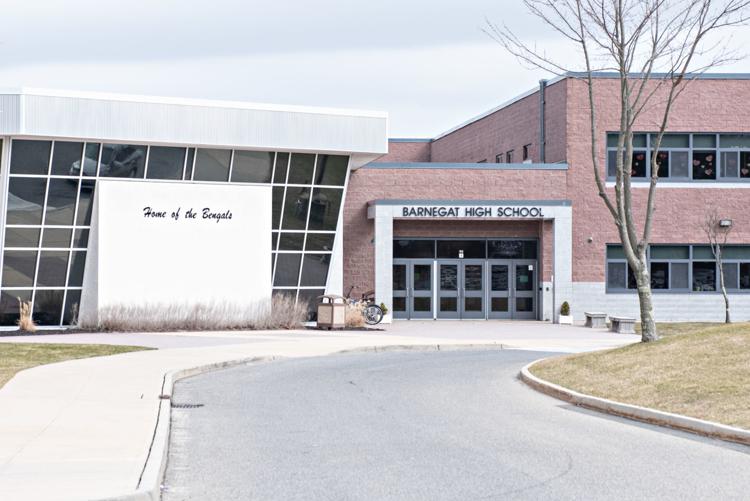 July 8, 9 or 10, time and date to be announced this week
St. Augustine Preparatory School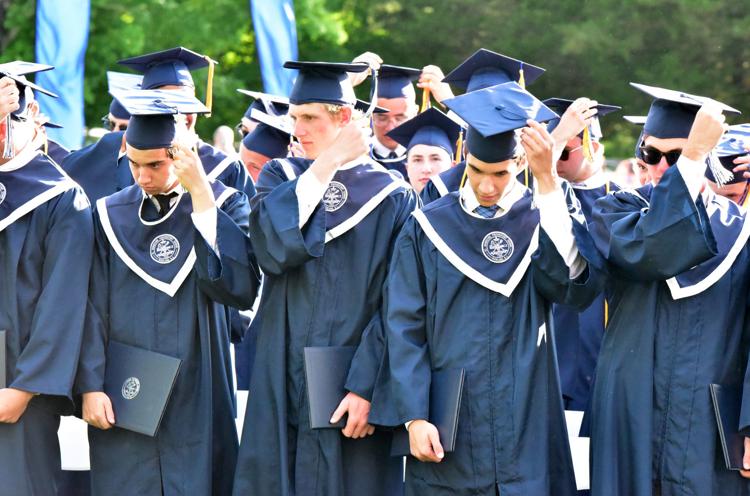 July 9 at 9 a.m. at the high school 
Pinelands Regional High School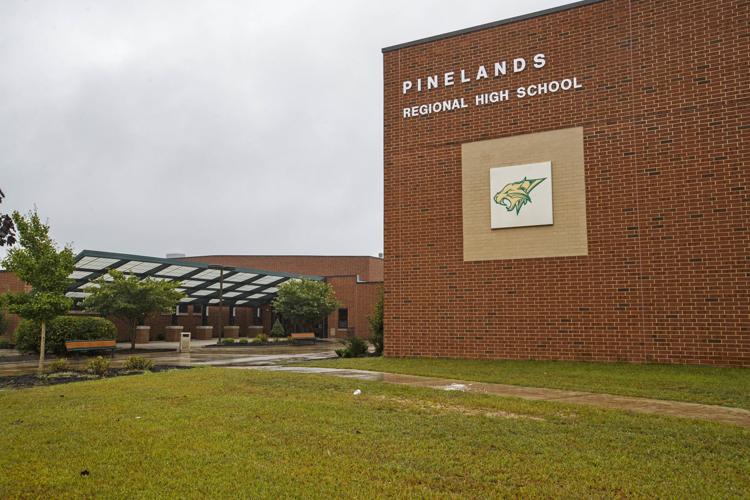 July 9 at 4 and 6 p.m. at the high school
Ocean City High School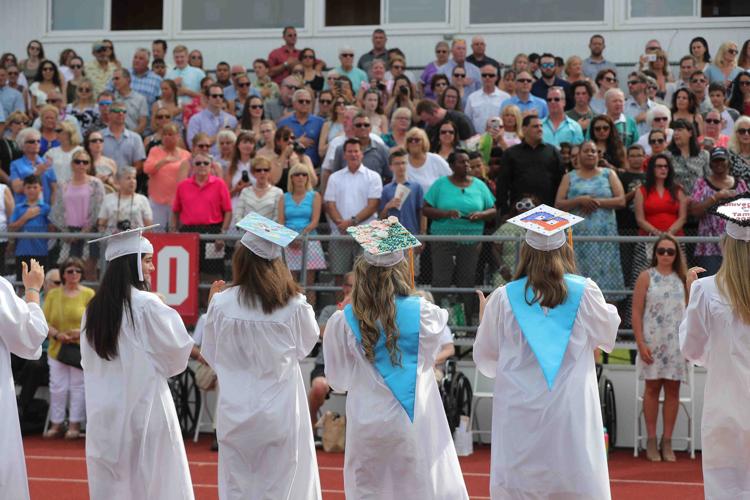 July 9 at 10 a.m. at Carey Stadium
Southern Regional High School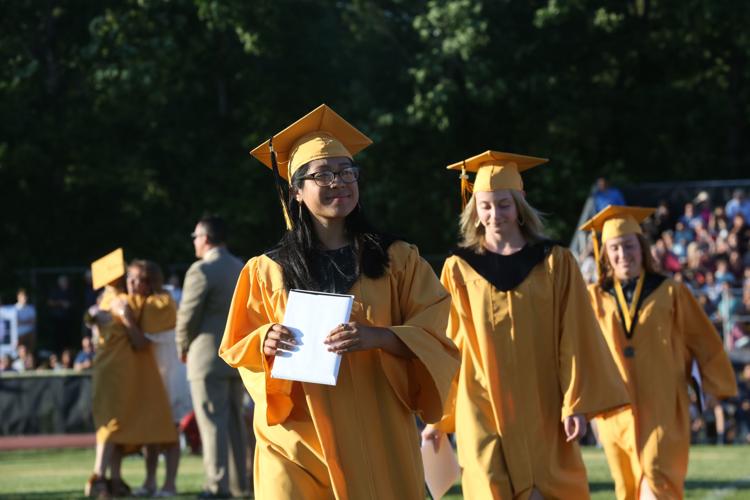 July 9 at 4 and 6 p.m. at the high school
Mainland Regional High School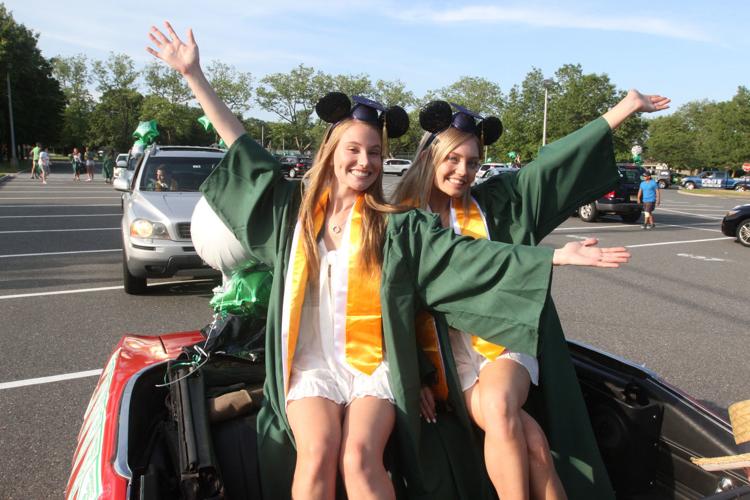 July 9 at 4 and 7 p.m. at the high school
Buena Regional High School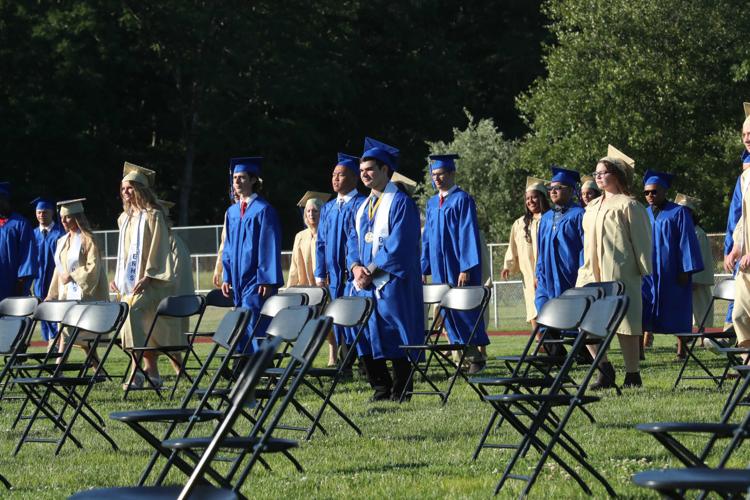 July 10 at 6:30 p.m. at the high school Zucal Athletic Complex
Atlantic County Special Services School District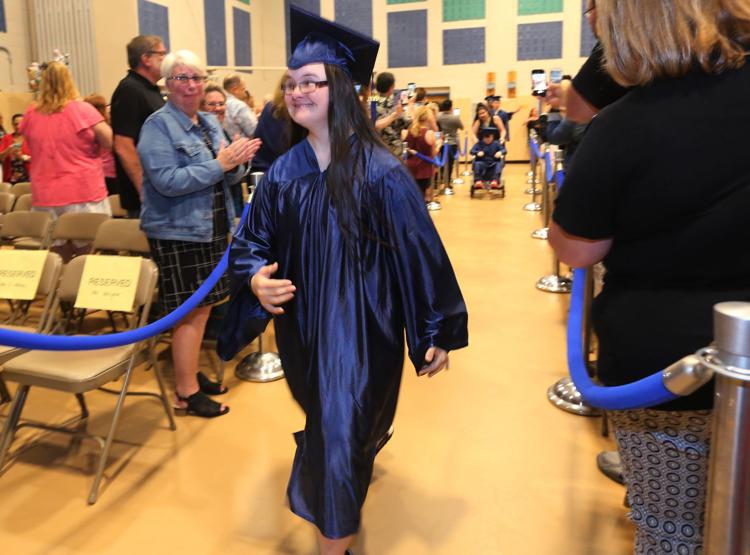 July 10 at 10 a.m. at the school
Chartertech High School for the Performing Arts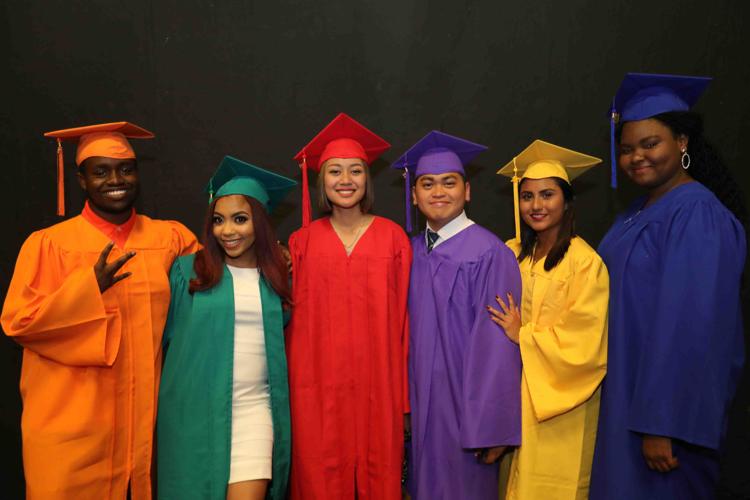 July 10 from 10 a.m. to 4:30 p.m. at the high school
Hammonton High School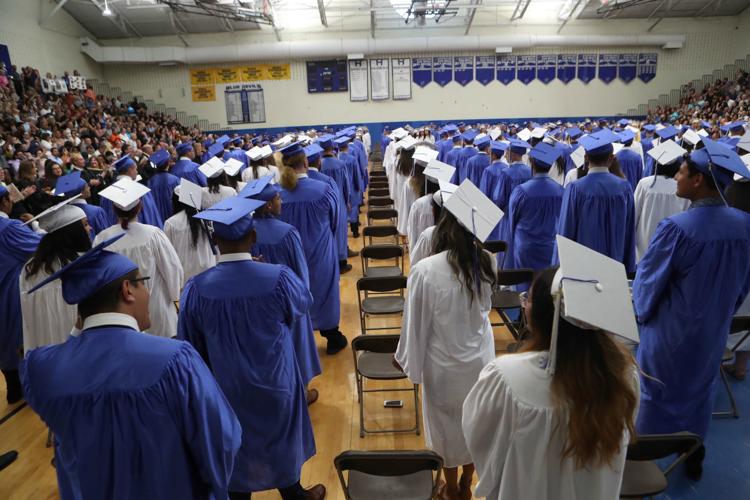 July 20 at 6 p.m. at the high school football field
Contact: 609-272-7241
Twitter @ACPressMollyB