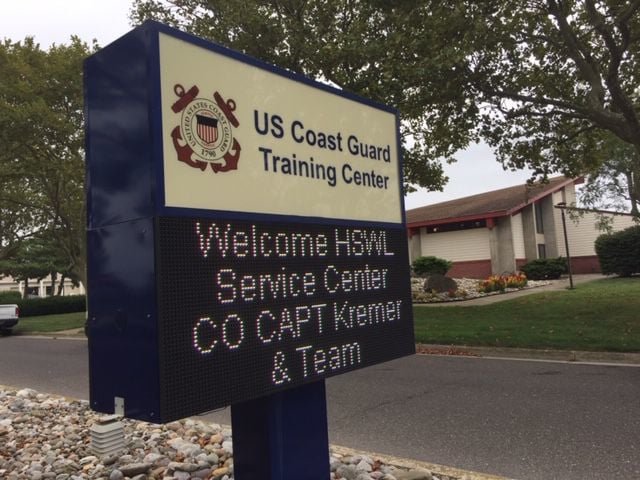 Gov. Phil Murphy on Tuesday announced that the stay-at-home order, aimed to mitigate the spread of COVID-19, is now lifted.
"These orders compliment the actions we have already taken to begin our restart and recovery and will set the stage for the days to come," Murphy said during his daily briefing with other state officials. "With both of these orders, social distancing will remain our watch words. While they will allow for greater movement and greater flexibility, our number one concern must remain protecting public health."
Murphy's stay-at-home order was put in place March 22.
In addition, effectively immediately, indoor gatherings will be permitted at whichever number is lower — 25% of a building's capacity or 50 people total, Murphy said. In addition, the limit on outdoor gatherings is raised from 25 to 100 people.
Public pools will be allowed to open June 22, along with all outdoor recreational and entertainment businesses except amusement parks, water parks and arcades, he said. The state Health Department will be issuing stands for pools later on Tuesday.
"It all comes down to this," Murphy said. "Social distancing must remain our practice and our priority, covering our faces must remain our practice and priority, and that's because it's worked."
State officials also anticipate increasing the limit on outdoor gathering to 250 people June 22 and 500 people July 3.
The number of positive cases of the new coronavirus in New Jersey has increased by 375, bringing the total to 164,796, Murphy said. There have been 91 additional deaths, bringing the state total to 12,303.
There are 1,736 people hospitalized across the state, including 510 people in intensive care and 373 people on ventilators, Murphy said. Between 10 p.m. Sunday and 10 p.m. Monday, 80 residents were discharged from hospitals, while 84 people entered hospitals.
In South Jersey, there were 30 new hospitalizations, Murphy said, with 24 discharges.
So far, Atlantic County has reported 2,466 cases with 170 deaths and 1,142 cleared as recovered. Cape May County has reported 659 cases with 53 fatalities and 435 designated off quarantine. Cumberland County has reported 2,256 cases with 96 deaths.
Included in the totals are 17 new cases that Atlantic County officials reported Tuesday.
The cases are among eight men, ages 19 to 76, and nine women, ages 18 to 85, five of whom are from Pleasantville, four from Atlantic City, two each from Buena Vista Township and Hamilton Township, and one each from Egg Harbor Township, Hammonton, Northfield and Ventnor, according to a news release from county spokeswoman Linda Gilmore.
It was the second day in a row county officials reported no fatalities related to the new coronavirus.
For most people, the new coronavirus causes only mild or moderate symptoms, such as fever and cough. For some, especially older adults and people with existing health problems, it can cause more severe illness, including pneumonia.
A Coast Guard Training Center Cape May recruit and a civilian staff member tested positive for COVID-19, according to a release from the Coast Guard.  
On June 3, all recruits from company U-198 were tested as part of COVID medical surveillance on all incoming recruits to prevent the spread of COVID-19 .
One test came back positive on June 6. The Coast Guard clinic on base reported the test results to federal, state and local health officials. The recruit has been isolated and remains in quarantine in accordance with CDC guidance and Coast Guard response plans. The recruit is asymptomatic, according to a release from the Coast Guard.
Also, a civilian staff member tested positive in late May and self-isolated. Through previous contact tracing, the staff member had already been quarantined based on an exposure to a COVID case outside of the Training Center and had tested negative. The member had no contact with other base personnel, including recruits or training staff, during the isolation and has subsequently tested negative.
"Our number one goal at Training Center Cape May is the safety of our staff, recruits and families," said Capt. Kathy Felger, the commanding officer of Training Center Cape May. "The response to these two cases, though separate, was handled professionally and in accordance with all current CDC and Coast Guard guidance. We will continue to monitor all staff and recruits to ensure the health and safety of all of our members and the community."
Cape May County's Department of Health announced Tuesday three new cases of COVID-19 since last week.
The number of new cases in the county from May 26  to June 2 was a 45 case increase, but there was only a 23 case increase from June 2 to 9, compared to the week prior.
As of Tuesday, the county had 662 total cases, including 53 deaths, the health department said.
New Jersey has 164,796 total COVID-19 positive cases and 12,303 deaths, the county health department said.
Beach yoga for all levels will return to Cape May Recreation starting 8 a.m. Friday, officials said. Classes will take place Monday, Wednesday, Friday, Saturday and Sunday at 8 a.m. on the beach behind Convention Hall, 714 Beach Avenue.
Classes are $5 and cash only, according to a news release. Class size will be limited to 25 participants and all participants must observe social distancing. There is no rain location for beach yoga.
Heath officials in Pennsylvania and New Jersey are investigating potentially a dozen COVID-19 exposures at a Memorial Day weekend gathering in Cape May County, officials confirmed Tuesday.
The department is in the information gathering stage of its investigation, according to state Epidemiologist Dr. Tina Tan.
The attendees were college-age students, according to a news release. The Bucks County Health Department notified the NJ Health Department Monday of 11 cases of the new coronavirus confirmed by the Bucks County Health Department, which described all the illnesses as mild at this time.
Contact tracing is ongoing to identify any further exposures in Bucks County and New Jersey, according to the release. There could be additional illnesses identified; however, we are at the outer limit of the incubation period.
"We are gathering information to understand who was the initial source of exposure that caused the outbreak," said Tan.
The state's Department of Health on Monday issued COVID-19 health and safety guidelines for summer youth camps following Gov. Phil Murphy's executive order allowing operations beginning July 6.
The opening of youth day camps will provide families across the state who are in need of childcare services with a viable option in addition to traditional childcare centers, according to a news release. The guidelines provide procedures for camp operators to implement health and safety standards for staff and campers such as screening, hygiene, social distancing and staff/camper ratios.
"Summers for our children means being outdoors and engaging in activities with friends, and for many, day camps are an important part of their summer," said Health Commissioner Judith Persichilli. "These guidelines will help ensure the health and safety of our children, camp workers and the greater community from the infection and spread of COVID-19."
Executive Order No. 149, signed by Governor Murphy, allows the resumption of childcare services, youth day camps and organized sports.
Youth summer day camps will be permitted to operate on or after July 6 provided that they develop and implement a COVID Operational Plan that meets the requirements of Executive Order 149 and the guidelines, according to the release. All summer youth camps are required to submit the Youth Camp Attestation Form to the Department of Health no later than 24 hours prior to the opening date.
Under the guidelines, cloth face coverings for staff and campers shall be worn when social distancing of 6 feet between assigned groups cannot be maintained, according to the release. Staff are also encouraged to wear cloth masks while working unless doing so would inhibit the individual's health; the individual is in extreme heat outdoors; or the individual is in water. Cloth face coverings should not be put on children under age two because of the danger of suffocation.
Daily health screening for COVID-19 will be put in place at entry for campers and staff, according to the release. Both indoor and outdoor camps should ensure, to the maximum extent possible, that groups include the same children each day and that the same staff remain with the same group each day. Mixing between groups should be restricted.
Residential and overnight camps are not permitted, officials said. In addition, off-site activities, field trips, contact sports and inter-group competitions are prohibited.
Youth camps are licensed by the state Health Department, and applications must be completed and submitted at least 14 days prior to the start date of activities.
On May 29, the New Jersey Department of Human Services announced the availability of up to $20 million in grants to assist childcare centers and youth camps in meeting health and safety guidelines in response to COVID-19.
Childcare centers can receive up to $5,000, while youth camps can receive up to $2,000. The money can be used to purchase additional cleaning products, personal protective equipment such as masks, gloves and thermometers, and other products and services to assist centers in complying with appropriate guidelines.
The grants are available to licensed childcare providers and youth camps that comply with updated state health and safety guidance. The providers must be registered with the NJ Workforce Registry and must apply through the New Jersey Child Care Information System (NJCCIS). Applications are subject to review and approval.
Jewish Family Service of Atlantic & Cape May Counties put out a call for volunteers Tuesday morning.
The non-profit assists more than 8,000 people throughout the year, including more than 200 older adults, according to a news release.
"That's why JFS is always looking for caring and enthusiastic volunteers to assist with programs including the Food Pantry and Shop at Home," according to the release. "Volunteers have the flexibility to choose their schedule including the best days, time and programs to assist JFS clients.This is a great chance to lend a hand and help JFS and residents of your community."
JFS Food Pantry (Margate office location)
Volunteers will organize, sort and stock non-perishable donated items Monday through Friday from 10 a.m. to 2 p.m.. While JFS has carts and bags available, you may need to carry 10 lbs. to 20 lbs. of merchandise.
Every Tuesday, JFS needs volunteers to deliver non-perishable food to community members. You would need a vehicle and cell phone as well as familiarity with the area or use of GPS.
If you enjoy food shopping, then the Shop at Home program is for you. You would be assigned a client to speak with in order to secure their shopping list. Then, you'll be provided an Acme card to complete the shopping, which would need to be done Tuesday through Thursday. Finally, you would deliver the items to the client.
All JFS volunteers are required to complete an application and timesheet, according to the release.The health and safety of our volunteers and clients is of the utmost importance. Therefore, we enforce social distancing with limited interaction.
State officials scheduled a 1 p.m. briefing Tuesday to update residents on the spread of COVID-19.
Appearing for the briefing will be Gov. Phil Murphy, Department of Health Commissioner Judith Persichilli, State Epidemiologist Dr. Christina Tan, State Police Superintendent Colonel Patrick Callahan and New Jersey Economic Development Authority CEO Tim Sullivan.
So far, Atlantic County has reported 2,449 cases with 170 deaths and 1,107 cleared as recovered. Cape May County has reported 659 cases with 53 fatalities and 435 designated off quarantine. Cumberland County has reported 2,256 cases with 96 deaths.
For most people, the virus causes mild or moderate symptoms that clear up within weeks. Older adults and people with existing health problems are at higher risk of more severe illness or death.
WATCH NOW: Minister provides lunch for local police departments and essential workers
Rev. James Pressley Sr. of J.P. Ministries delivery pizzas
-- HIDE VERTICAL GALLERY ASSET TITLES --
Atlantic County Sheriff
Atlantic County Sheriff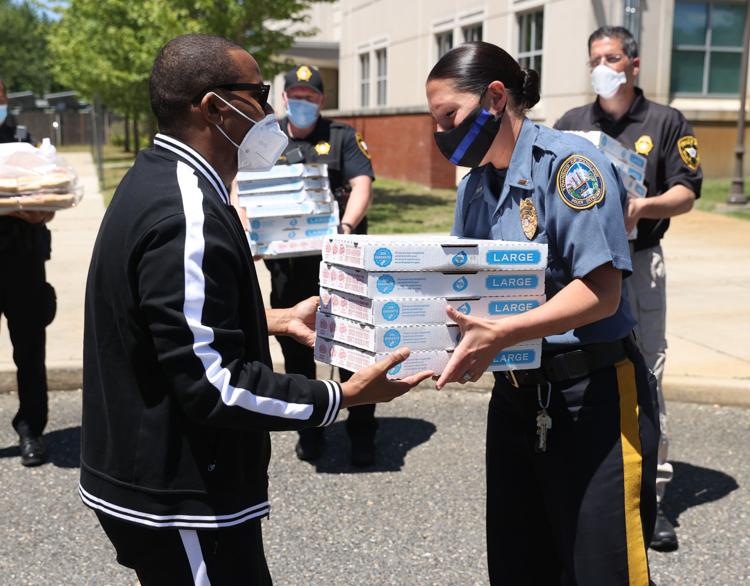 Atlantic County Sheriff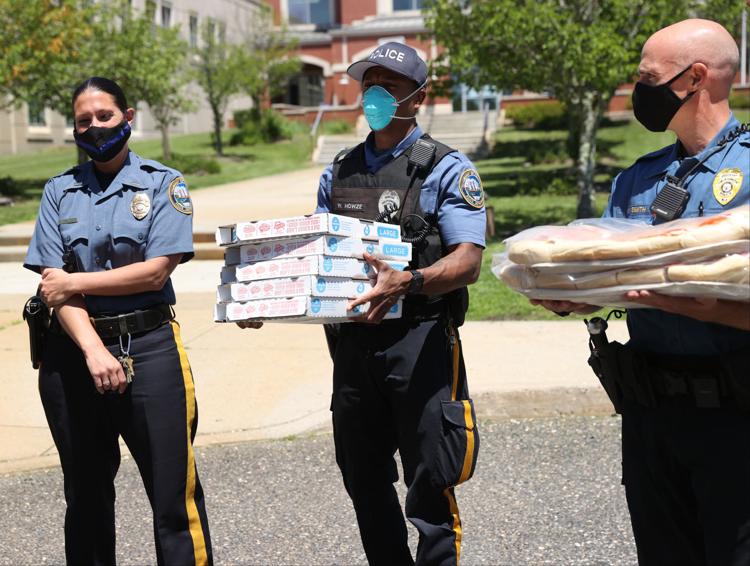 Atlantic County Sheriff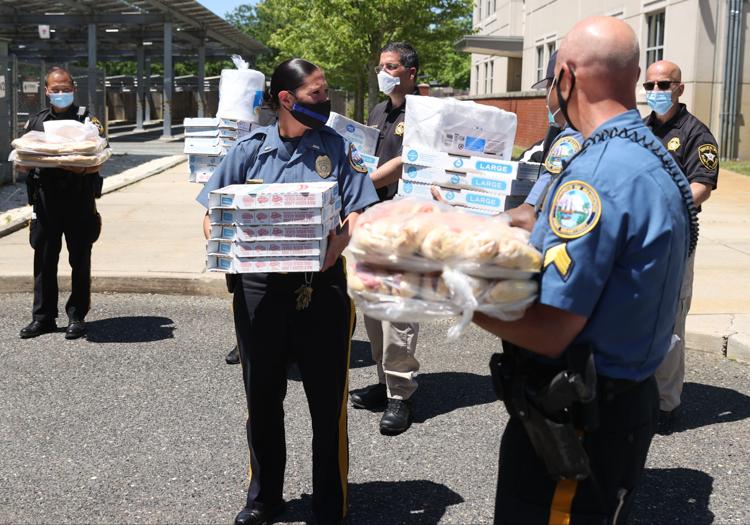 Atlantic County Sheriff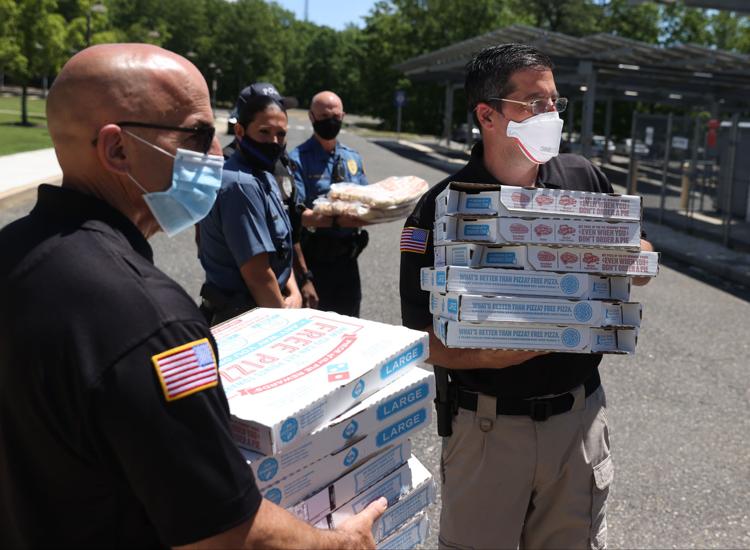 Atlantic County Sheriff
Atlantic County Sheriff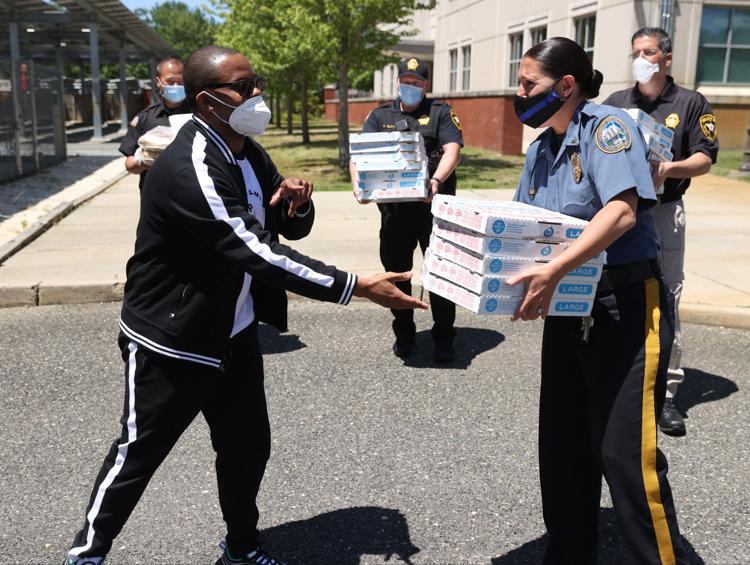 Atlantic County Sheriff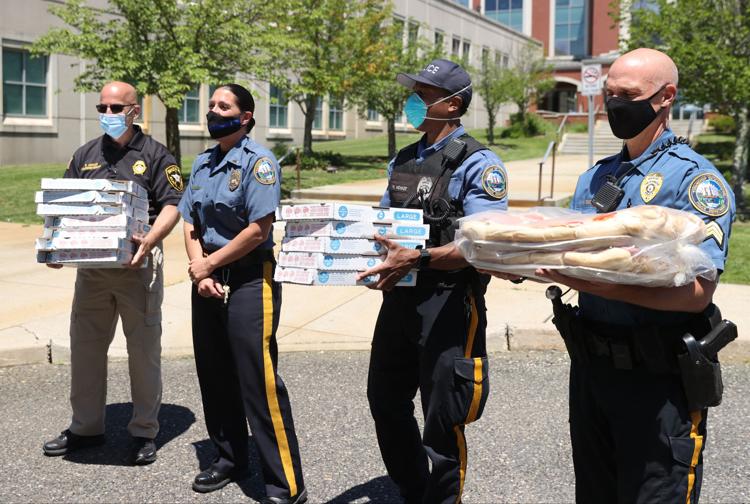 Atlantic County Sheriff
Atlantic County Sheriff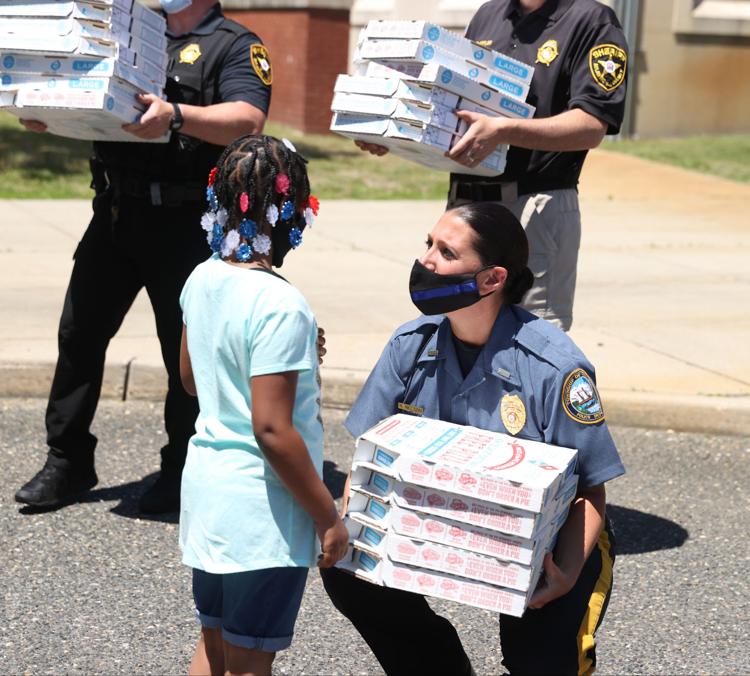 Atlantic County Sheriff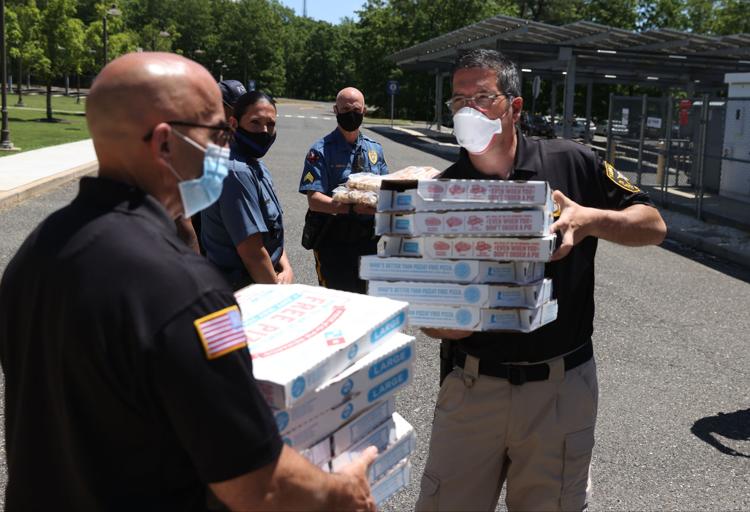 Atlantic County Sheriff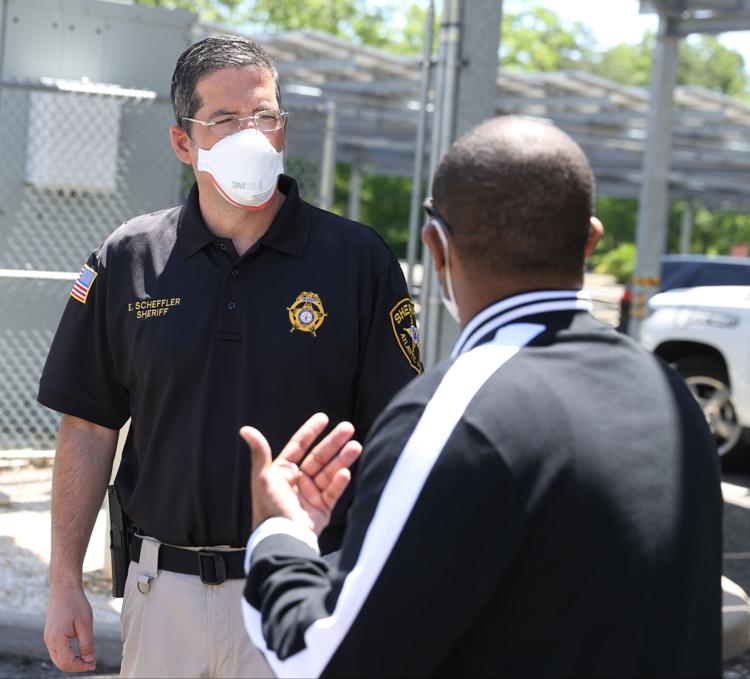 Atlantic County Sheriff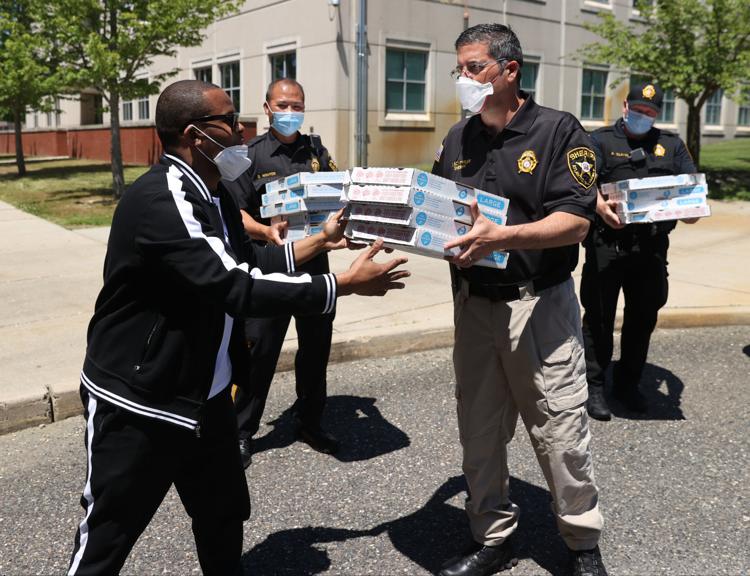 Atlantic County Sheriff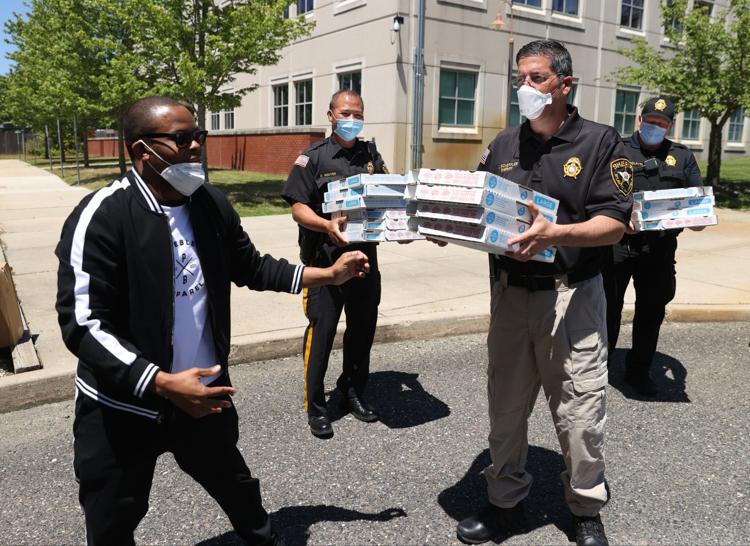 Atlantic County Sheriff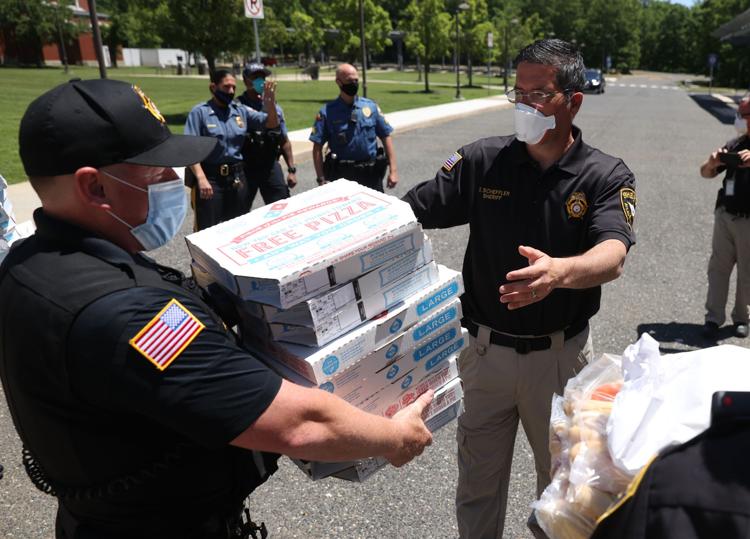 Atlantic County Sheriff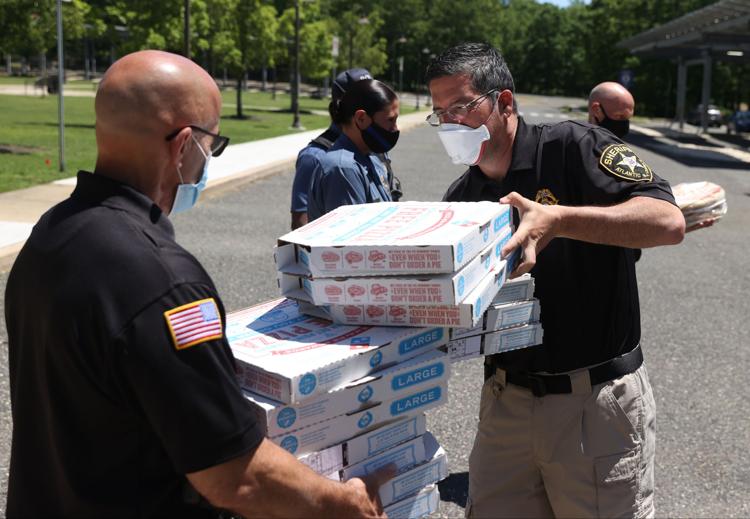 Atlantic County Sheriff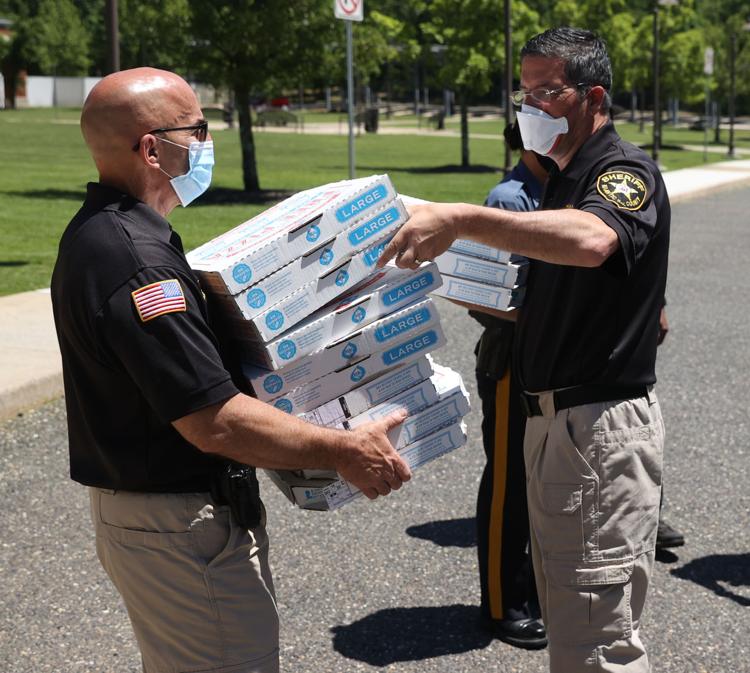 Atlantic County Sheriff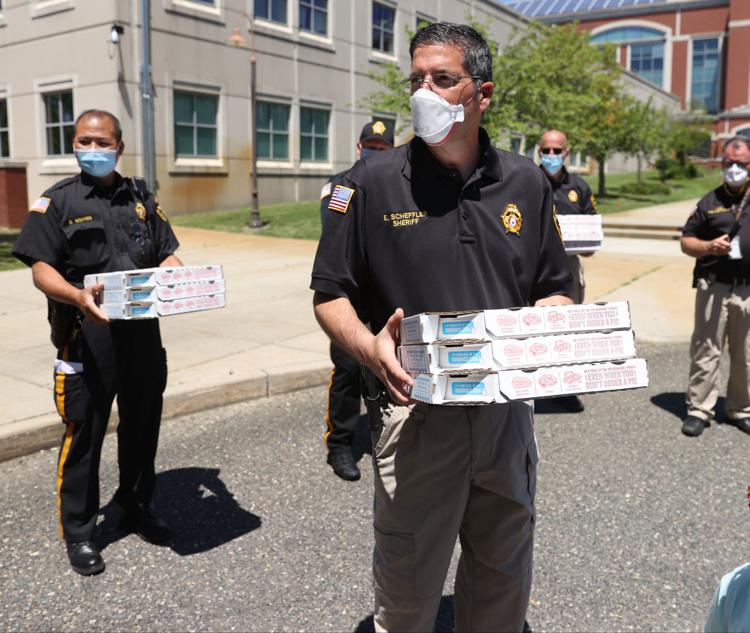 Atlantic County Sheriff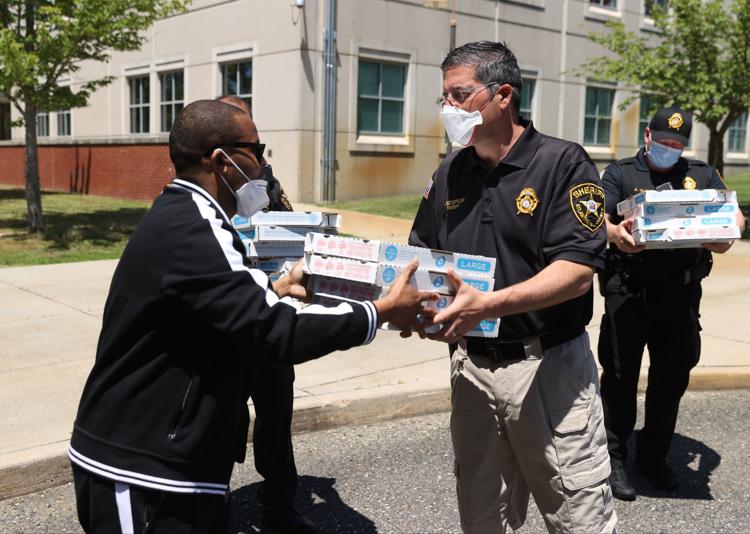 Atlantic County Sheriff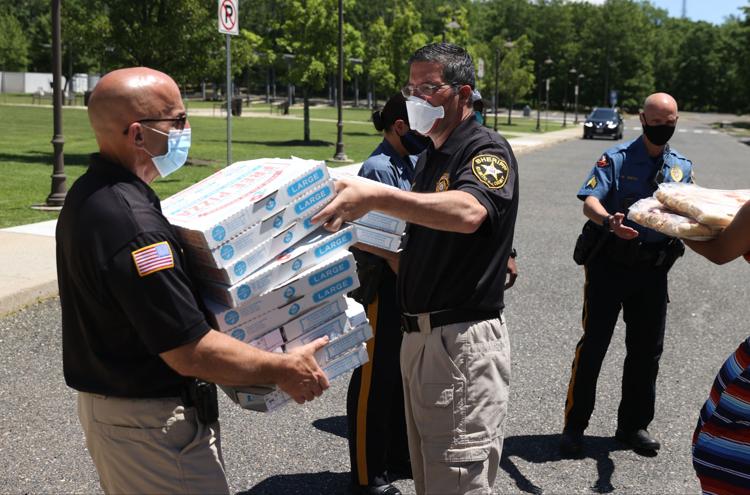 Atlantic County Sheriff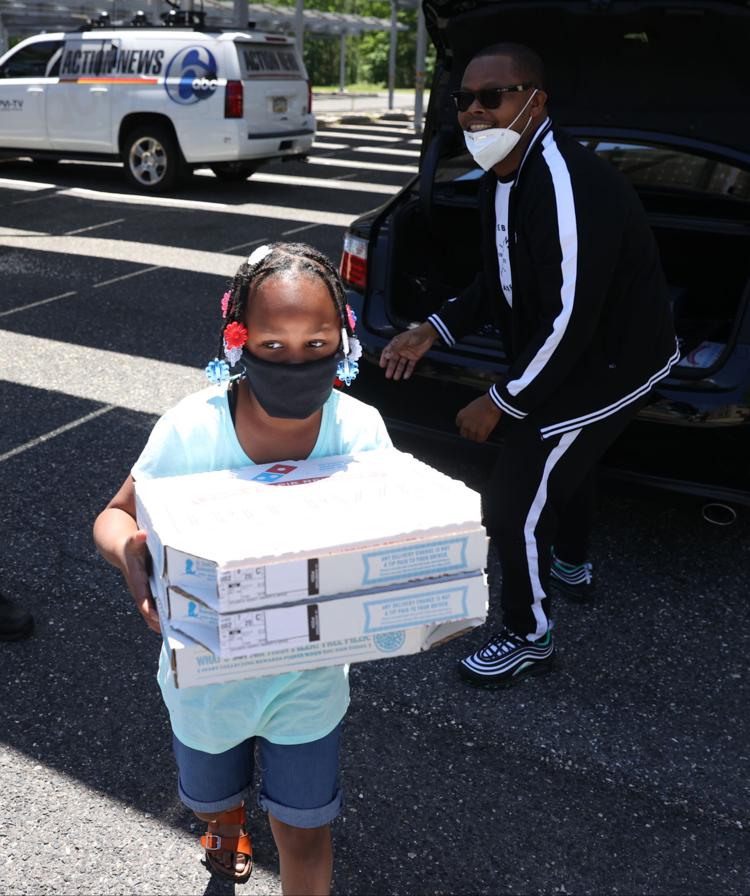 Atlantic County Sheriff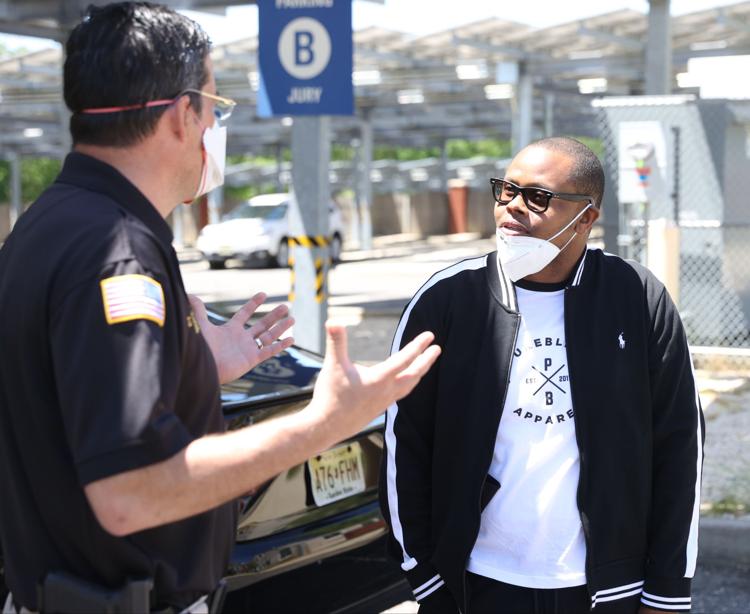 Atlantic County Sheriff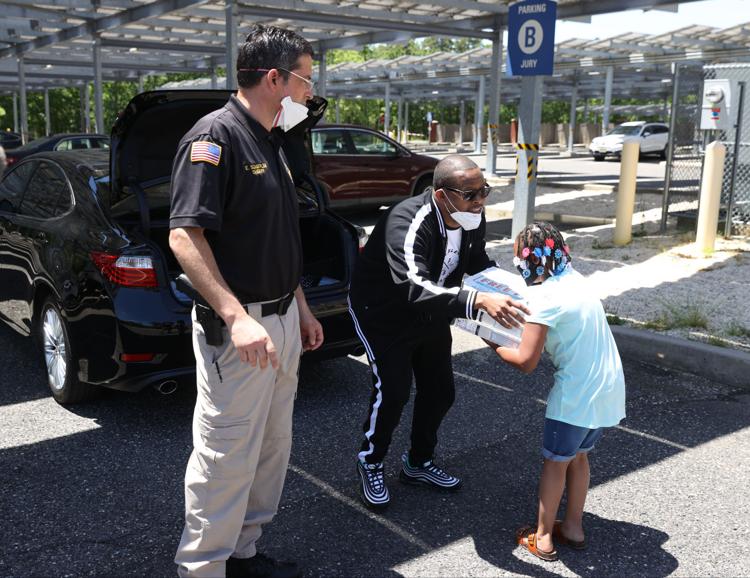 pizza donations 2.JPG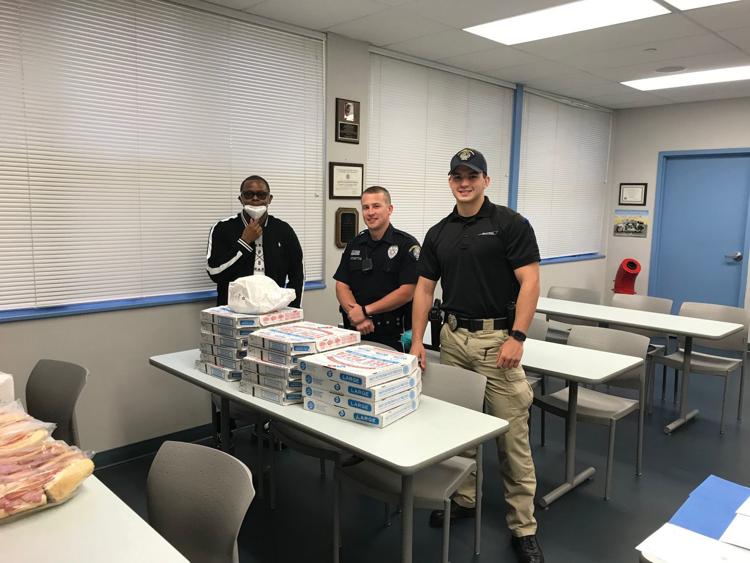 pizza donations 26JPG.JPG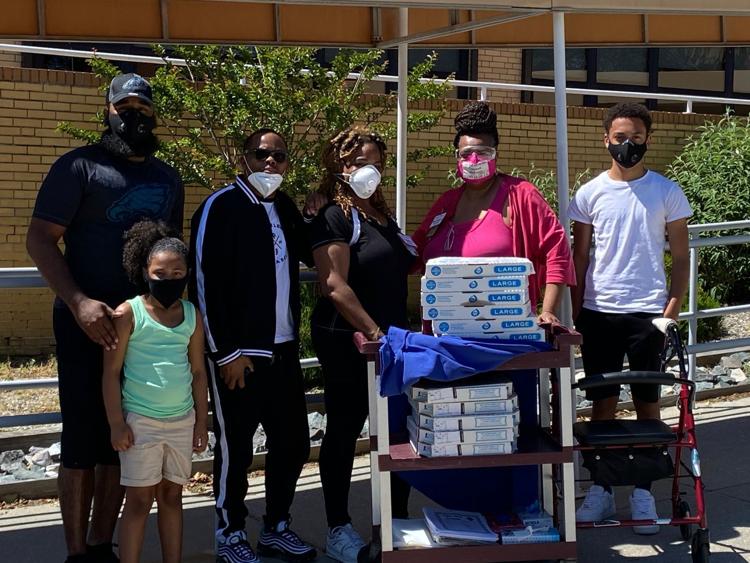 pizza donations2.JPG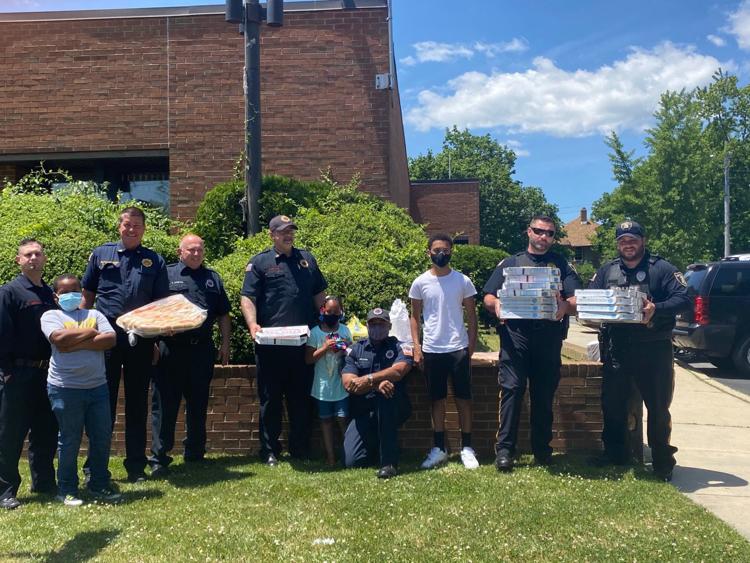 pizza donations4.JPG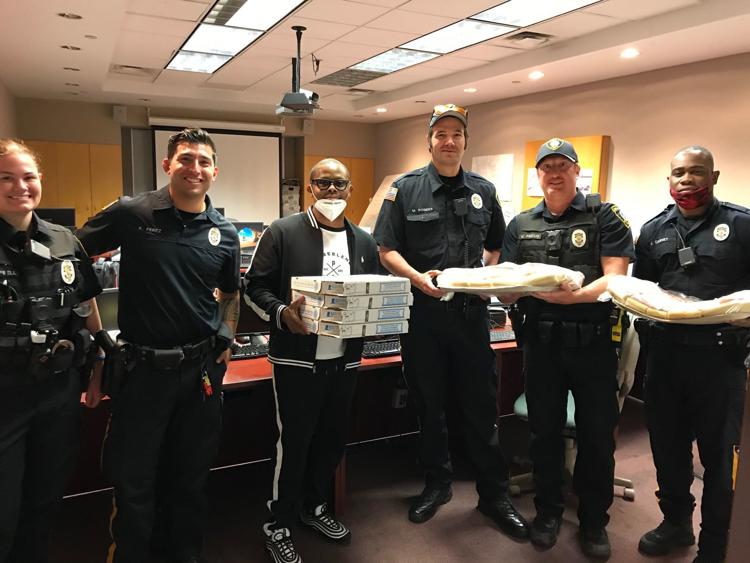 walmart donations.JPG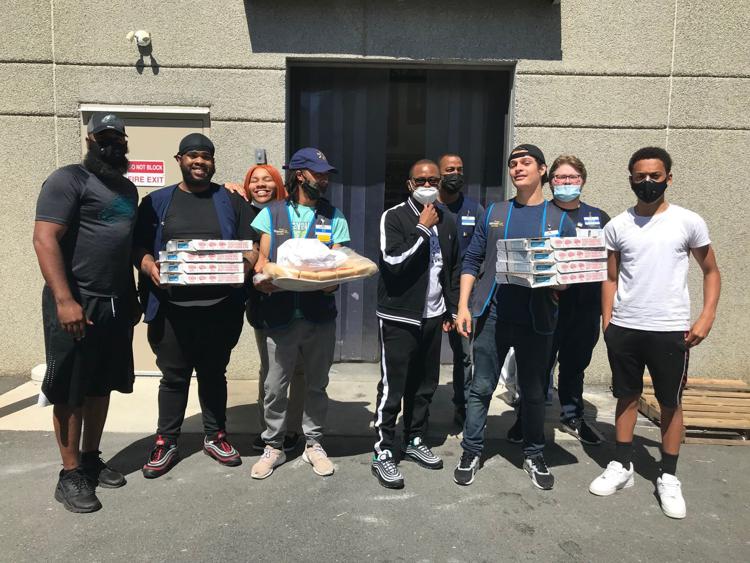 Contact: 609-272-7241
Twitter @ACPressMollyB