Gov. Phil Murphy announced Thursday that flags around the state, which have been at half-staff to honor the victims of the COVID-19 pandemic and their families, will return to full-staff July 3.
"But, even as we do this, we must be mindful of the fact that more residents are going to be lost to this pandemic," Murphy said during his daily briefing with other state officials. "This is not a moment of closure. This is not a moment of triumph. This is an acknowledgement that the time is right."
State Sen. Chris Brown, R-Atlantic, had requested Murphy make the change, since the longest time a flag remains at half mast is 30 days when a U.S. President dies. Brown said flags have been at half mast more than 80 days now.
He also signed two executive orders, the first of which raised the limit on outdoor gatherings from 250 to 500, effective Friday. The second extends the public health emergency in the state for another 30 days.
"What today's action means is that we will have the authority to remain vigilant and prepared to act should there be a new outbreak – please God, no – of COVID-19," he said.
A public health declaration, unless extended, expire until extended.
Murphy asked residents Thursday to remain social distancing from others and wear masks as more spaces, closed to mitigate the spread of COVID-19, begin to reopen.
"As you continue to get back out, please continue to keep a social distance from others and wear a face covering," Murphy said. "And if you're going to be at an indoor business, remember that face coverings are required before you step inside."
Casinos, as well as many outdoor and indoor spaces, reopened Thursday.
The number of positive cases of COVID-19 in New Jersey has increased by 539, bringing the total to 172,356, Murphy said. There have been 27 additional confirmed deaths, bringing the state total to 13,251.
There are also 1,854 probable fatalities from the new coronavirus, he said.
There are 1,027 people hospitalized across the state, including 216 people in intensive care and 170 people on ventilators, Murphy said. Between 10 p.m. Tuesday and 10 p.m. Wednesday, 83 residents were discharged from hospitals, while 51 people entered hospitals.
In South Jersey, there were 11 new hospitalizations, Murphy said, with 18 discharges.
So far, Atlantic County has reported 2,970 cases with 208 deaths and 1,505 having been cleared as recovered. Cape May County has reported 761 cases with 68 deaths and 594 designated off quarantine. Cumberland County has reported 2,485 cases with 134 deaths.
For most people, the new coronavirus causes only mild or moderate symptoms, such as fever and cough. For some, especially older adults and people with existing health problems, it can cause more severe illness, including pneumonia.
Also during the briefing, Murphy said that the state Department of Labor received just shy of 28,000 initial claims last week, which is a decrease of roughly 5,000 from the week prior.
There have been over 1.3 million claims filed in the past 3½ months, he said.
He also spoke briefing about the state's contract tracing efforts, calling the tracers an asset.
"…It's not that we expect that the virus won't come back, we, in fact, expect it will," Murphy said. "The question is, what are you going to do about it? And the fact of the matter is, with the testing, tracing and isolation trinity that we have in place right now, the expectation is we can spot it, surround it, isolate it and drive it back into the ground."
There will be no live briefing Friday, Murphy said.
Ocean City announced that its public relations team will be strolling the boardwalk from 5-7 p.m. Saturday, July 4, awarding prizes to families and individuals wearing face coverings.
Atlantic County officials announced three COVID-19 fatalities and 17 new cases Thursday morning.
The deaths included a 98-year-old Hammonton woman, a 93-year-old Pleasantville woman and an 82-year-old Linwood man, according to a news release from county spokeswoman Linda Gilmore. The additional cases include nine men, ages 21 to 80, and eight women, ages 24 to 64.
The cases were identified as follows: three each in Absecon and Hamilton Township; two each in Egg Harbor Township, Hammonton and Mullica Township; and one each in Atlantic City, Brigantine, Egg Harbor City, Northfield and Port Republic.
The county will continue to provide testing by appointment for symptomatic county residents with a doctor's prescription on Tuesday in Northfield behind the county's public works yard at Route 9 (New Road) and Dolphin Avenue. Appointments are available 9 a.m. to 11 a.m. and can be made online at www.aclink.org.
So far, Atlantic County has reported 2,970 cases with 208 deaths and 1,505 having been cleared as recovered. Cape May County has reported two new cases for a total of 763. The death of an 81-year old Cape May City man brings the county toll to 69. 594 people have been designated off quarantine. Cumberland County has reported 2,485 cases with 134 deaths.
Gov. Phil Murphy vetoed a bill to establish the "New Jersey Hospitality Small Business Emergency Loan Program" that would appropriate $100 million to the New Jersey Economic Development Authority (EDA) to provide financial support to small businesses, according to the Cape May County Chamber.
"This legislation would have been particularly helpful to Cape May County's devasted tourism businesses and with the stroke of a pen, the Governor took a resource away from them that they so desperately needed," said Vicki Clark, Cape May County Chamber president, in a written statement.
According to Clark, Murphy said, the proposed program "would duplicate the already existing efforts of the EDA... This bill would require the EDA to establish an additional program exclusively for small hospitality industry-related businesses that is nearly identical to other programs for which these businesses already qualify," he said.
On the other hand, many businesses have contacted the Cape May County Chamber expressing their frustration at the lack of ability to access funding offered through the NJEDA, Clark said.
Many businesses who would have benefitted from this legislation are seasonal businesses that are fighting for survival right now and are only open for three or four months of the year, Clark said.
With restrictions related to COVID-19, their operations have been cut to 25-50% capacity.
"The funding programs offered through the NJEDA are great, if you can get your application through, but the majority of the programs available to Cape May County businesses have been oversubscribed in minutes. This loan program would have been a very meaningful option to thousands of hurting businesses who may not survive the COVID-19 pandemic," Clark said.
A training for bartenders and servers handling alcohol is going virtual amid the COVID-19 pandemic.
The "We Check For 21 Fraudulent ID Training," which aims to reduce underage drinking, is available online to substitute for the in-person training to allow social distancing, according to a news release from Cape May County officials.
"We know how critical this information is to the liquor establishments in our county," said Freeholder Jeffrey Pierson, liaison to Health and Human Services . "With COVID present and staff not yet returning to work full time, we thought that this is the best manner of virtual learning regarding the topic."
The training is for all licensed beverage establishment staff, according to the release, and is conducted by Joseph Vasil, Director of Fraud Training Services of Vasil ID Training LLC, and includes credentials for different states and the latest trends in counterfeit driver licenses.
Cape May County officials thanked Vasil and Atlantic Prevention Resources for developing the video as an alternative to in-person training.
The video will be available for viewing until July 31, according to the release. To access the video, go to the YouTube website and search: We Check for 21 Virtual Training
If you have questions or prefer to receive the website link to the video, please send an email to wecheck21@capemaycountygov.net or call the Cape May County Municipal Alliance Office at 609-465-6839.
Six Flags Great Adventure Previews Tomorrow, Opens July 4
Officials at Six Flags Great Adventure in Ocean County will be hosting a preview for members and season pass holders on Friday from 11 a.m. to 7 p.m.
The park will open to the public Saturday, operating daily through July and August. In order to visit the park, all guests must have advance tickets and reservations, according to a news release from the park.
The parks will be using an online reservation system to manage attendance, schedule guests for entry by day and to stagger arrival times to limit exposure, according to the release. With its opening, the park will be implementing advanced technology systems in an effort to protect all guests and employees.
Some of the new technologies include:
State-of-the-art thermal imaging for temperature checks;
Advanced security screening technology for touchless bag checks; and
Mobile food ordering.
"We have developed a comprehensive reopening safety plan that includes protocols designed by theme park and waterpark industry experts, along with best practices from top destination parks from around the world, which will allow guests to experience our parks in the safest way possible. This 'new normal' will be different in some ways, but we believe these additional measures are appropriate in the current environment," said Six Flags President and CEO Mike Spanos.
Some of the reopening procedures include:
Health Screenings for Guests and Team Members
Contactless IR thermal imaging will be used to screen temperatures of guests and employees prior to entry;
Individuals will be required to acknowledge and abide by the company's health policies, which prohibit park entry if guests have recently been exposed to or are experiencing symptoms of COVID-19;
Following CDC guidelines, all guests over the age of two and all team members will be required to wear face masks covering the nose and mouth throughout their visit/work day.
Masks will be available for sale at the front gate for any guest without one; and
Masks will not be required on waterslides, water attractions, or in pools.
Strictly Enforced Social Distancing
Easy to identify distance markers will be added in all park entry, ride, restroom, retail locations, and dining queue lines;
Dining areas will be adjusted to allow ample space between seated parties;
Guests will be separated by empty rows and/or seats on all roller coasters, rides, and attractions;
Six-foot viewing areas will be marked for guests to observe game play while adhering to social distancing requirements;
Advanced security screenings will enable touchless bag checks;
Guests viewing outdoor entertainment will be separated by at least six feet;
Capacity at indoor venues and on some attractions, including the Wave Pool and Lazy River, will be reduced to meet social distancing requirements;
Guests will be allowed to ride on a tube with family/group members, but will not be allowed to share a tube with those not in their immediate party; and
A limited number of complimentary lifejackets will be available upon request; however, families are encouraged to provide their own coast-guard approved lifejackets for children under 42 inches, or those who are not strong swimmers. All Hurricane Harbor lifejackets will be sanitized after every guest use.
Extensive Sanitization and Disinfecting Protocols
Trained and dedicated cleaning teams have been put in place;
Rides, restraints, and handrails will be cleaned throughout the day;
Team members will frequently sanitize and disinfect high-touch points, including the following:
Public Seating
Tabletops
Counters
Doors
Trash cans
Deck Chairs
Life Jackets
Tubes and Rafts
Restroom staff will be stationed to disinfect each stall, sink, and shower area on a frequent basis;
Multiple hand-washing and alcohol-based hand-sanitizer stations will be located throughout the parks; and
All team member work areas will be regularly sanitized and disinfected.
Sanitized Food Preparation and Service
Modified menus and implementation of mobile food ordering will help facilitate touchless transactions;
Self-service buffets and salad bars will be reconfigured to eliminate guest contact with food;
Condiments, self-serve cutlery, and napkins will be provided to guests with their meals as required; and
 Beverages will be served by attendants; any drink bottle refills will be served in a paper cup each time guests refill.
Commercial-Grade Cleaning Equipment and Supplies
All employees will be issued Team Member Action Packs which will include the following items: a safety face mask, safety glasses, and disposable gloves;
Low pressure backpack sprayers will be utilized for disinfecting large areas;
Abundant supplies of sanitizers and disinfectants will be available;
Microfiber cloths will be used to sanitize surfaces; and
Queue line supplies, fencing, and tents will be in place to promote safe social distancing.
Multi-Layered Guest and Team Member Communication
Frontline team members will go through extensive COVID-19 training;
Safety messaging and reminders will be displayed on Six Flags' website, and in newsletters;
Distance markers and physical distance indicators will be in place; and
Informational safety signage will be posted throughout the park.
Park Reservations System to Manage Attendance
Six Flags will establish attendance caps that will be well below the park's theoretical capacity in order to allow for proper social distancing. All Members, Season Pass Holders and all guests with a single-day or group ticket will need to make a reservation at www.sixflags.com/reserve. Guests who need single day tickets will be able to reserve during the purchase process. The process will take 5-7 minutes, and guests will complete the following steps:
Enter their online order number, ticket number or Membership/Season Pass number;
Select the day and the approximate time they want to visit;
Acknowledge their understanding of the company's health policy;
Order pre-paid parking, if they do not already have a parking pass; and
Watch a brief video describing new social distancing and sanitization procedures.
Guests looking to make reservations should visit www.sixflags.com/reserve. After reserving a spot, guests will be contacted electronically the day before their scheduled visit to confirm. For more general information, please visit www.sixflags.com.
Atlantic City Mayor Marty Small Sr. and Airbnb called on residents to respect social distancing guidelines and avoid mass gatherings that put communities at risk in a Thursday news release.
Airbnb has previously announced that they will not allow for hosts to authorize parties and events in regions where current public health mandates prohibit events and gatherings, according to the release. While lodging, including short-term rentals, have reopened under new guidelines in Atlantic City and across New Jersey, restrictions on gatherings and mandates on social distancing remain in effect, and therefore Airbnb will continue to enforce its policy prohibiting any type of party in Atlantic City until further notice. This includes temporarily removing the "parties and events allowed" rule from the House Rules of any Atlantic City listings that formerly authorized parties.
"Helping our visitor industry recover from the impacts of the COVID-19 pandemic will be crucial to rebuilding our local economy, but we have to do it in accordance with guidance from health officials to protect the safety and health of our communities," said Small. "We appreciate Airbnb's support in helping us take action against unauthorized parties and those who violate their social distancing rules. Additionally, violations of the noise ordinance will not be tolerated. Offenders will be prosecuted to the fullest extent of the law."
Airbnb also announced its most aggressive step yet to combat unauthorized parties, which have always been forbidden and reflect particularly serious abuses of our rules during this public health crisis, according tot eh release. Specifically, the company shared a new initiative preventing some U.S. guests under the age of 25 from booking entire home listings in their local area unless they have a history of positive reviews.
"Atlantic City and the entire state of New Jersey have made tremendous progress to combat this public health crisis, but we know that will only continue if residents stay vigilant," said Margaret Richardson, Vice President of Trust at Airbnb. "Airbnb has removed several 'party houses' in Atlantic City in accordance with our rules to support neighborhood quality of life. We will be working to identify and stop house parties before they start, and we will not hesitate to ban anyone who violates our prohibition on unauthorized parties."
As government and health authorities update mandates and guidance pertaining to social distancing, Airbnb will evaluate these policy adjustments and provide updates for its community, according to the release. The safety of our community is our priority, and we thank them for their understanding during this challenging time.
For the latest information on Airbnb's COVID-19 response, from policy updates to resources for hosts and guests, visit airbnb.com/covid19.
State and federal payments to unemployed and underemployed New Jersey workers have surpassed $9 billion since mid-March, when businesses and schools abruptly shut down due to health concerns brought about by COVID-19, according to a news release from the state.
Last week, New Jersey saw nearly 28,000 initial unemployment claims – a 15 percent decrease from the prior week –as the total number of new claims climbed to 1.3 million in the past 15 weeks, according tot he release. Of those who have applied, 1,125,021 have met the earnings requirements to receive benefits, and 96 percent of those have received payment.
The Labor Department announced this week it would begin providing 20 weeks of extended unemployment to New Jersey workers who have exhausted their state and federal jobless benefits, officials said.
"New Jersey went from being at almost full employment last winter to double-digit unemployment a few months later," said Labor Commissioner Robert Asaro-Angelo. "Extended benefits are in place for just such eventualities – so that claimants have access to an income safety net for an extended period during times of high unemployment."
Walmart officials announced on Wednesday that a touring drive-in movie theater that will transform the retails parking lots into outdoor movie theaters this summer.
"Summer hasn't really felt like summer yet, and I know I hear every day, 'Mom, I'm bored!'" Janey Whiteside, chief customer officer, Walmart said. "Through our digital means and vast footprint of stores, we're hoping to bring some summer fun to families across the country. We know Walmart plays a role in our communities that extends far beyond getting them necessary supplies, and we see that now more than ever."
The company will be working with Tribeca Enterprises to transform 160 of its store parking lots into contact-free drive-in movie theaters where customers can safely gather to watch movies, according to a news release.
The locations of the screenings has not been released. 
Beginning in August, Walmart will roll out this red carpet experience in towns across the country for a combined 320 showings, according to the release. This family-friendly night will include hit movies, special appearances from filmmakers and celebrities and concessions delivered right to customer vehicles.
Ahead of each screening, families can order drive-in essentials online for curbside pickup on the way to their movie, officials said.
Cape May County officials on Wednesday requested that all residents and visitors wear masks in public spaces to mitigate the spread of COVID-19.
"We join together to urgently request that all residents of and visitors to Cape May County wear face coverings in all public places, other than certain very limited exceptions, "the county Board of Chosen Freeholders, Chamber Board of Directors and the mayors of all sixteen municipalities said in a joint statement. "Thanks to the good sense, hard work, and sacrifices of members of our community, COVID-19 cases in Cape May County have remained below a critical threshold, however, we must take bold steps to ensure that cases continue to trend downward or, at minimum, remain steady even with the influx of seasonal residents and visitors expected during July and August. For the health of all and as an investment in the economic health of our community, we deeply appreciate and now depend upon the cooperation of business owners, staff members, and the public in this needed next step."
States and regions ahead of New Jersey in the business reopening process are experiencing surges of the coronavirus that are, in certain instances, exceeding the capacity of medical infrastructure, officials said. This has caused both pauses in business openings and the reclosing of businesses. As a result, community leaders are focusing attention on and stepping up efforts to promote protocols such as mask-wearing in order to avoid similar outcomes.
"Cape May County is a safe place to live, work, and visit, and we must step up aggressively to meet the COVID threat in order to keep it that way," said Will Morey, county Freeholder and co-chair of the county's Recovery Task Force. "We're in a position right now to contain the mild outbreak of COVID that our county is experiencing. Engaging this clear and present threat will serve to protect public health and, for businesses, may literally save the summer."
An established and growing body of scientific studies support mask-wearing as an effective mitigation in the spread of COVID-19, and a consensus had rapidly developed on this matter in the wider medical community, officials said. States that have instituted a mask mandate have demonstrably slowed their COVID growth rate.
For specifics on face coverings that are in compliance with this request, please see the relevant CDC guidance, according to the news release.
The following are exceptions, where the mask-wearing request does not apply:
For those engaged in active outdoor recreation such as swimming, walking, hiking, bicycling, or running.
While on the beach, so long as strict social distancing is maintained.
When socially distanced and eating or drinking in public at a restaurant, bar, or other food or beverage establishment.
By those who cannot medically tolerate wearing a face covering.
By children aged 9 or younger.
Please note that the request for the wearing of face coverings INCLUDES the county's Boardwalks, officials said.
"Wherever you are, we welcome you to come here and enjoy your summer in a responsible way," said Freeholder Len Desiderio, who is the mayor of Sea Isle City and co-chair of the County's Recovery Task Force. "We've had good participation with directives so far, and this urgent mask-wearing request is an important way for us to be proactive and make sure our visitors will not make COVID a summer memory."
While united in issuing this urgent request for the wearing of face coverings, the group also recognizes the absolute necessity of observing adherence to capacity limitations imposed by State Executive Order, particularly for bars and restaurants, officials said. All efforts will be made to encourage and compel owners, staff, and the public to operate and congregate within those limits.
"Businesses are really the front line of actively encouraging folks to follow protocols, wear masks and social distance," said Vicki Clark, President of the county Chamber. "This urgent request will help businesses protect their employees and customers, as well as their own economic vitality throughout the summer season."
Officials will continue to monitor health data and observations of activity in the area and update the public on mitigation measures as needed, according tot he release. To assist with positively and proactively requesting mask use, free graphics and marketing materials are available for public download at www.safelytogethercmc.com.
The Cape May County Zoo also released its safety guidelines that will go into effect Thursday.
Capacity at the zoo will be limited to 20% and all visitors over the age of two years will be required to wear a mask.
"As we have learned during this time period you can never be too careful," said Freeholder E. Marie Hayes, liaison to the Cape May County Zoo in a news release. "As Cape May County reopens 'Safely Together,' we need to constantly look at our protocols and procedures and make changes that are deemed necessary."
One-way directional flow has already been set up throughout the zoo to limit interactions between guests. Additionally, the Aviary and Reptile House will remain closed until further notice.
City parks in Margate are set to reopen Thursday.
Wildwood Crest officials announced on Wednesday the cancellation of all July shows in it's Summer Music Series and the Christmas in July Festival scheduled for Saturday, July 25.
These cancellations are in response to Executive Order 152 by Governor Phil Murphy that limits the amount of people that can attend an outdoor social gathering, according to a release from borough officials.
Wildwood Crest had previously canceled the first four shows of its Summer Music Series at Centennial Park, according to the release. The remaining canceled shows in July include performances by the Deck Band on Saturday, July 11; Fuse Box on Wednesday, July 15; Roundhouse Band on Saturday, July 18; Sass Band on Wednesday, July 22; Big Bleu on Saturday, July 25; and Barefoot Bobby and the Breakers on Wednesday, July 29.
The 2020 Wildwood Crest Summer Music Series is now tentatively scheduled to begin on Saturday, Aug. 1, at 7:30 p.m. at Centennial Park with a performance by the Legacy Band, if the governor further raises the limits on outdoor social gatherings, according tot he release. Subsequent shows are scheduled for each Wednesday through Sept. 2 and each Saturday through Sept. 19 at Centennial Park, which is located at Fern Road and Ocean Avenue.
Executive Order 152 currently limits outdoor gatherings to no more than 250 people, officials said. That limit is not high enough for the Wildwood Crest Summer Music Series to function, however, as the performances regularly draw crowds of more than 500 people on Wednesday evenings and more than 1,000 people on Saturday evenings.
The outdoor gathering limit is also not high enough for the third annual Wildwood Crest Christmas in July Festival that was scheduled for Saturday, July 25, at Sunset Lake, officials said. Last year's event drew approximately 800 people.
The full schedule for the Wildwood Crest Summer Music Series, as well as information on other special events and activities in Wildwood Crest, can be found on the Events and Festivals page at wildwoodcrest.org.
For more information, contact the Wildwood Crest Recreation Department at 609-523-0202.
The president of the Cape May County Chiefs of Police Association released a statement Wednesday asking residents to comply with COVID-19 restrictions over the Fourth of July weekend.
Chief Paul S. Skill said:
"The July Fourth holiday is always an exciting time, especially here in Cape May County. With the unfortunate COVID-19 limitations placed on businesses and events because of the danger of getting infected or infecting our fellow residents and visitors, the crowds of people may have fewer places to go to, or the locations may have much more limited capacities. Governor Murphy recently rescinding the opening of indoor restaurants primarily out of concern for recent COVID outbreaks in other states and because of scenes this past weekend of overcrowded outdoor bars and outdoor restaurants in New Jersey. The Governor did so because it has been determined that most of the spike in infections in other states came as a result of the opening of indoor restaurants and bars. No one wants to see the situation in New Jersey get to the point where the Governor orders the closure of outdoor dining or possibly other activities.
As the President of the Cape May County Chiefs of Police Association, I can assure you that the law enforcement departments in Cape May County can more than handle the challenge of the influx of summer visitors we have every year. With more people come more problems; whether they are auto accidents, disorderly people or theft. With the additional challenge of enforcing COVID restrictions and the health risks posed to our officers when having to engage with the public; the Association is asking all of our restaurant, bar and business owners and our residents and visitors to do their part in making sure everyone complies with the COVID-19 restrictions. Please follow all social distancing protocols and wear masks whenever possible so all that you bring home from your holiday celebration are fond memories. The Chiefs of Police Association wishes all of you a safe, healthy and fun Fourth of July."
State officials scheduled a 1 p.m. briefing Thursday to update residents on the spread of COVID-19.
Appearing for the briefing will be Governor Phil Murphy, Department of Health Commissioner Judith Persichilli, Department of Health Communicable Disease Service Medical Director Dr. Edward Lifshitz, State Police Superintendent Colonel Patrick Callahan and New Jersey Economic Development Authority CEO Tim Sullivan.
Source: State of New Jersey Department of Health
For most people, the new coronavirus causes only mild or moderate symptoms, such as fever and cough. For some, especially older adults and people with existing health problems, it can cause more severe illness, including pneumonia.
GALLERY: Atlantic City casinos reopen after COVID-19 shutdown
GALLERY: Atlantic City casinos reopen after COVID-19 shutdown
Eb6qw-8WAAMgV9n.jpg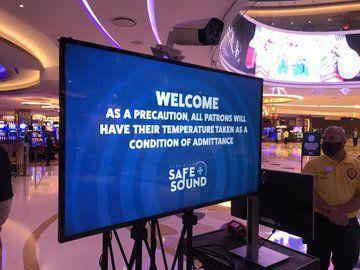 HIDE VERTICAL GALLERY ASSET TITLES
Eb6qw-JXYAENqX1.jpg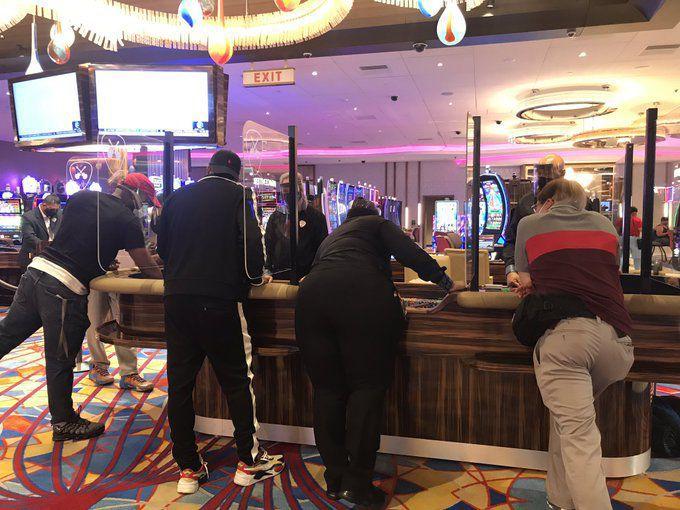 Eb6qxCtXkAUTcXl.jpg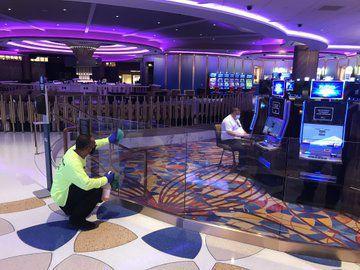 Eb7aMrxUwAA3YpK.jpg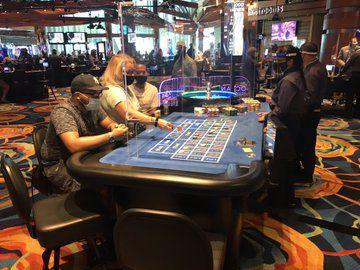 Eb7aMrzUwAA8brs.jpg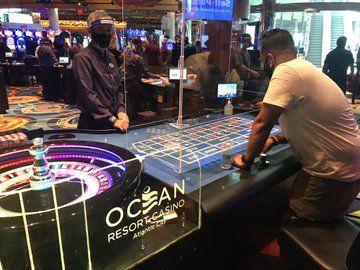 Eb7aMtkUwAA-VmL.jpg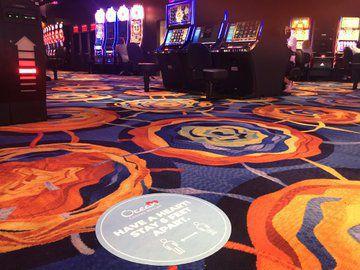 Eb7aMxnUcAIbzgj.jpg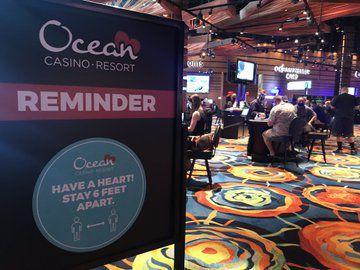 Eb7IM_SUcAAGEsq.jpg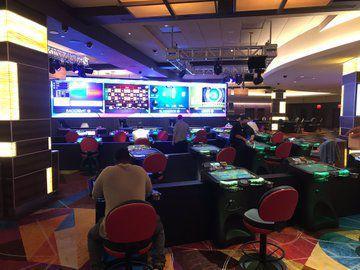 Eb7IM_TUMAI9CNS.jpg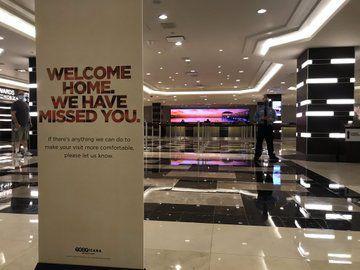 Eb7IM-4XQAA4WE0.jpg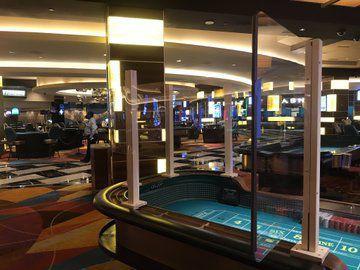 Eb7INBHUEAETbtA.jpg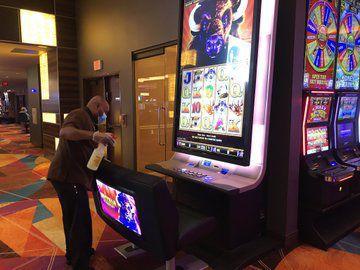 Eb64GGwXsAMeqYx.jpg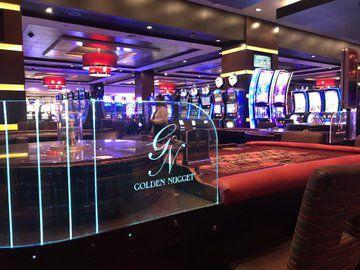 Eb64GN6XsAcWsop.jpg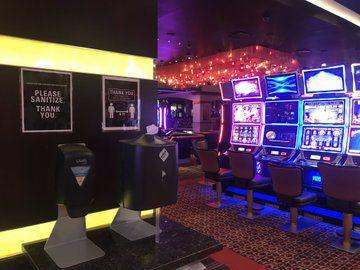 Eb64GNgWAAA4pF9.jpg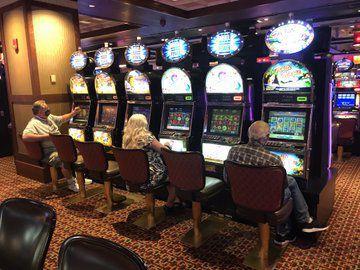 Eb64GNpX0AIo0M6.jpg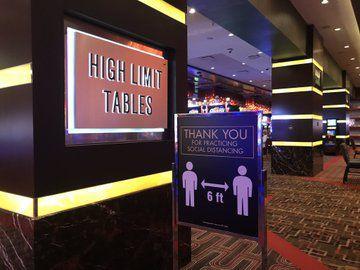 Atlantic City Casino reopen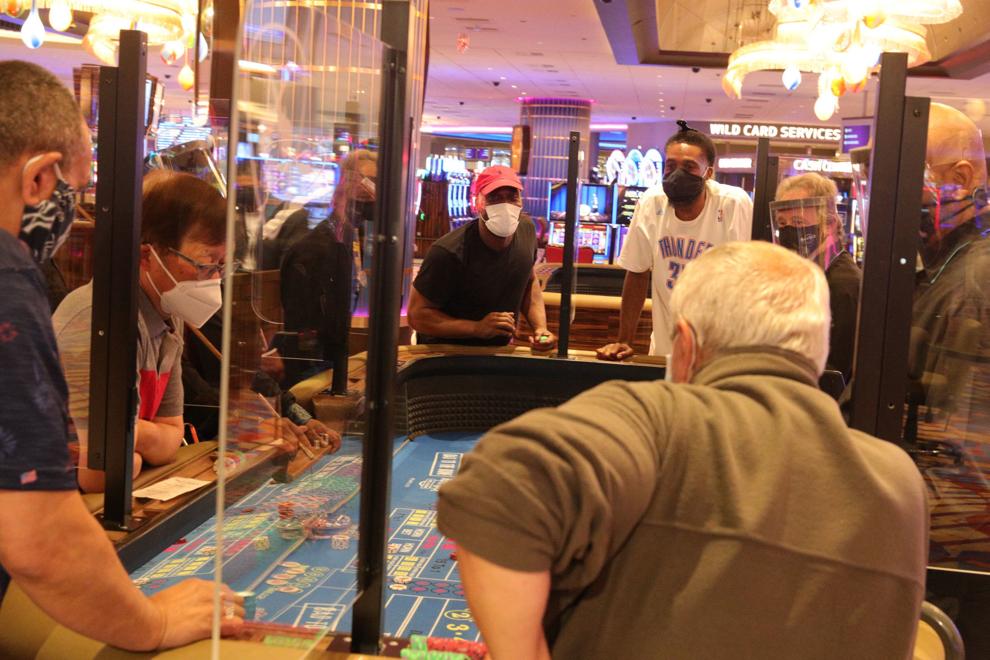 Atlantic City Casino reopen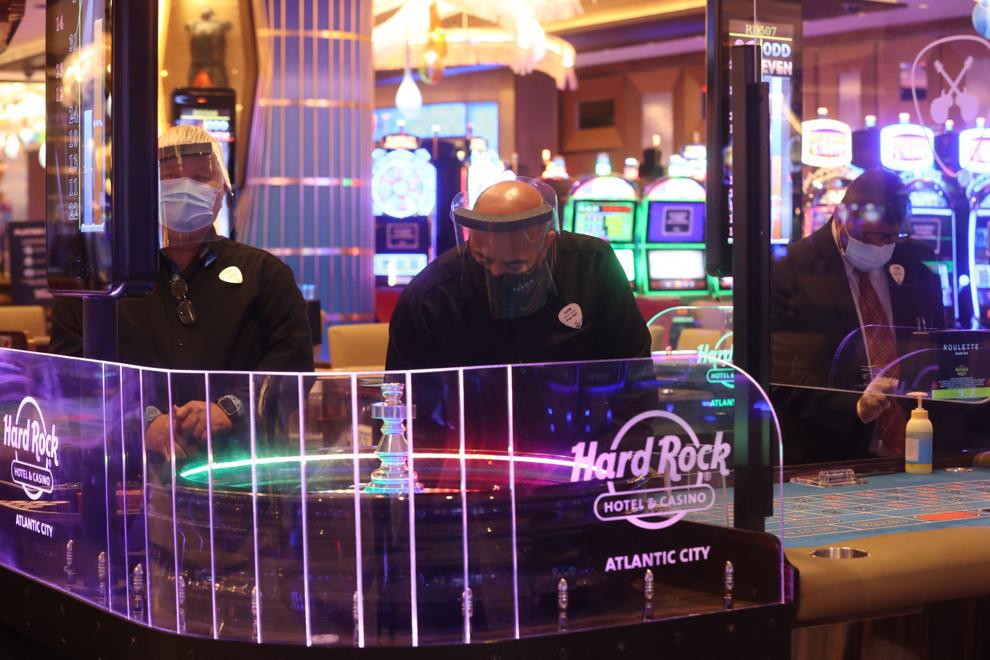 Atlantic City Casino reopen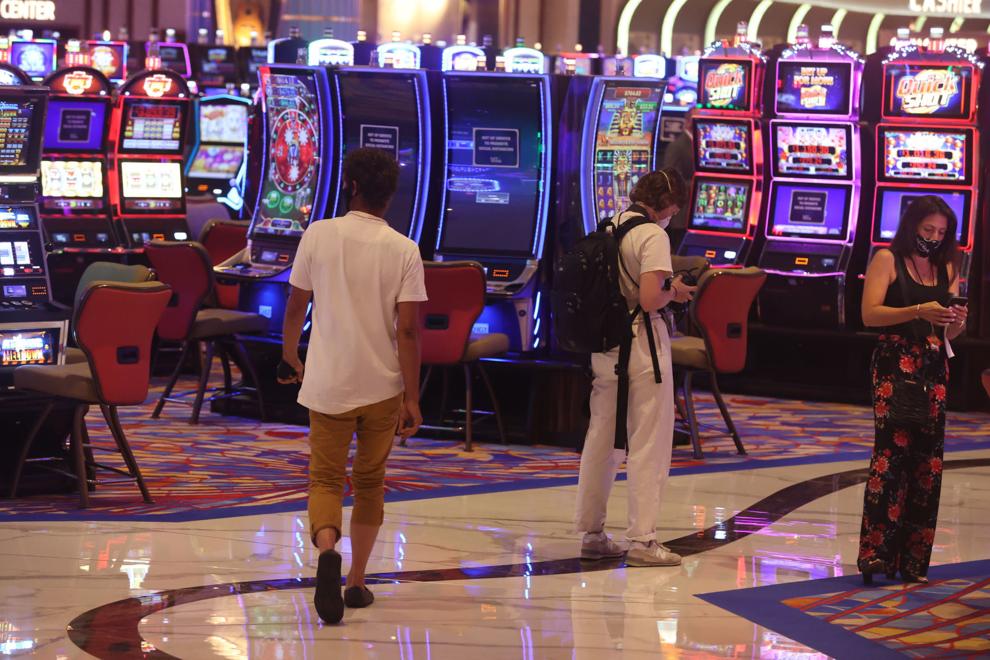 Atlantic City Casino reopen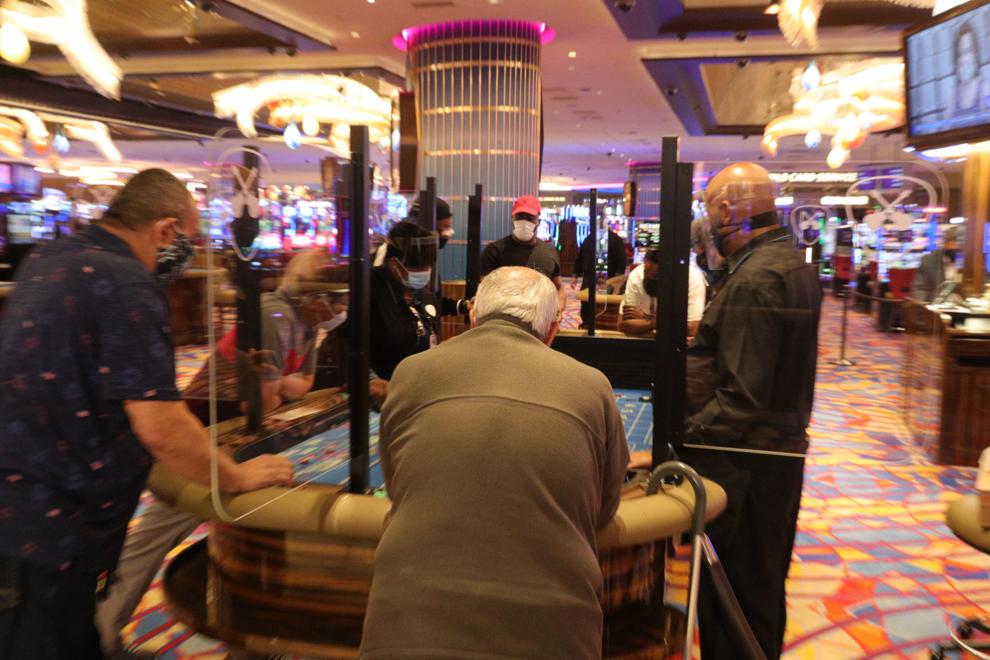 Atlantic City Casino reopen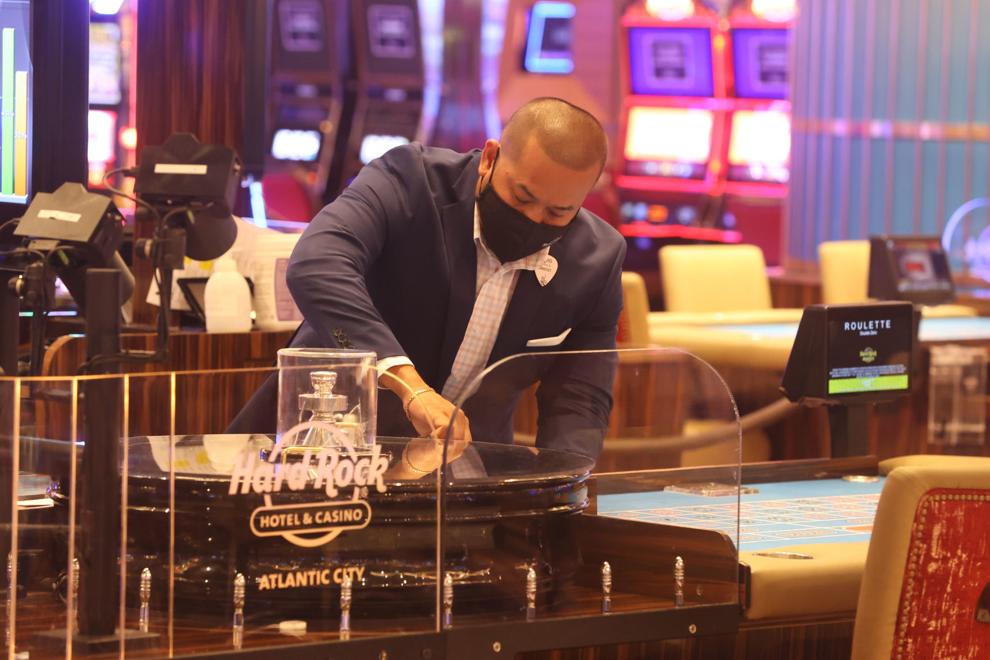 Atlantic City Casino reopen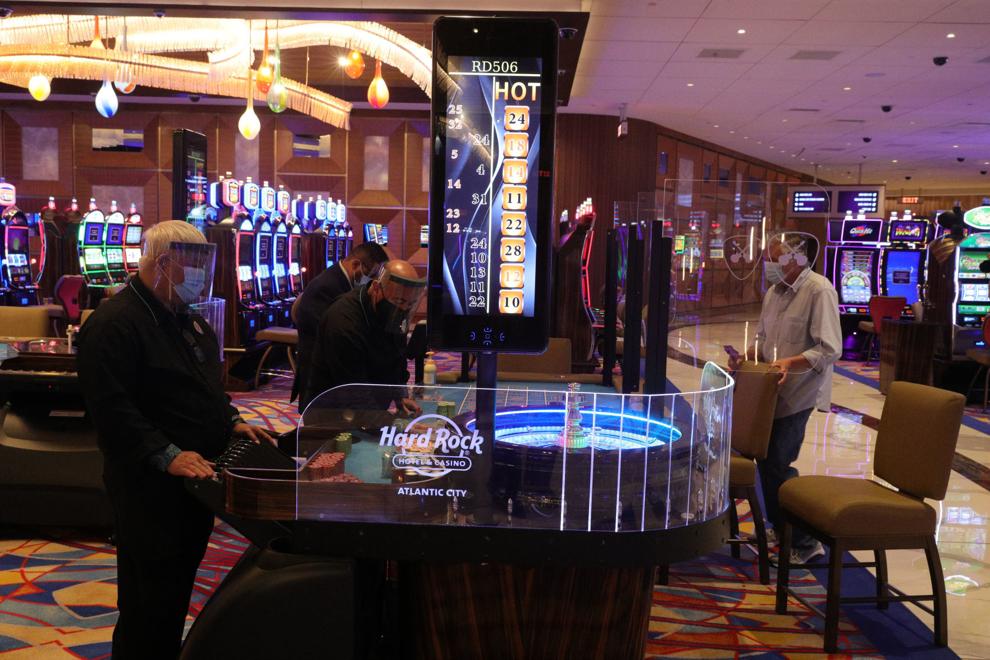 Atlantic City Casino reopen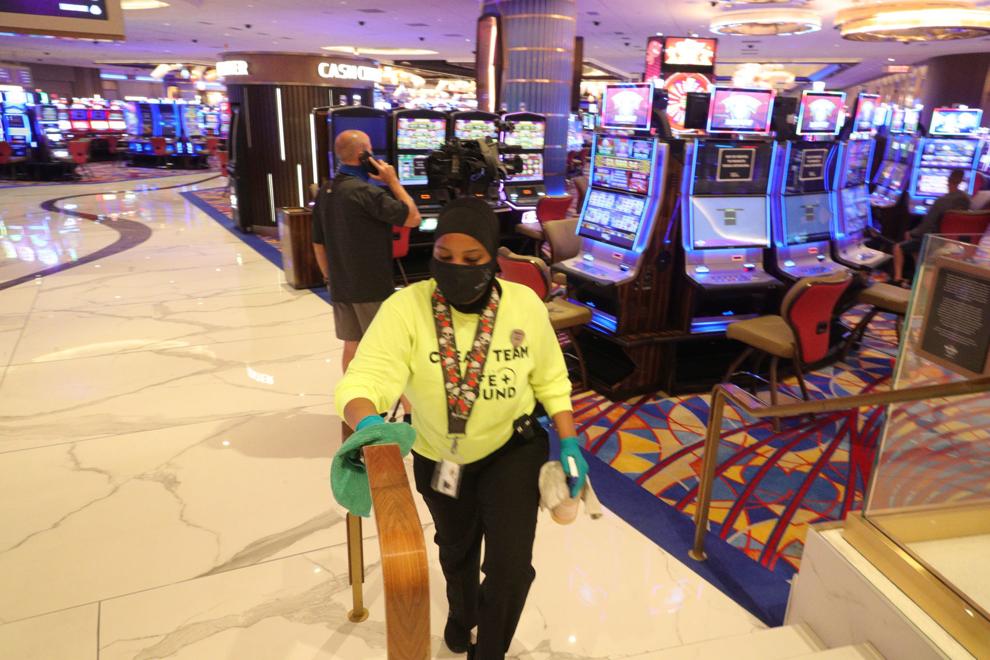 Atlantic City Casino reopen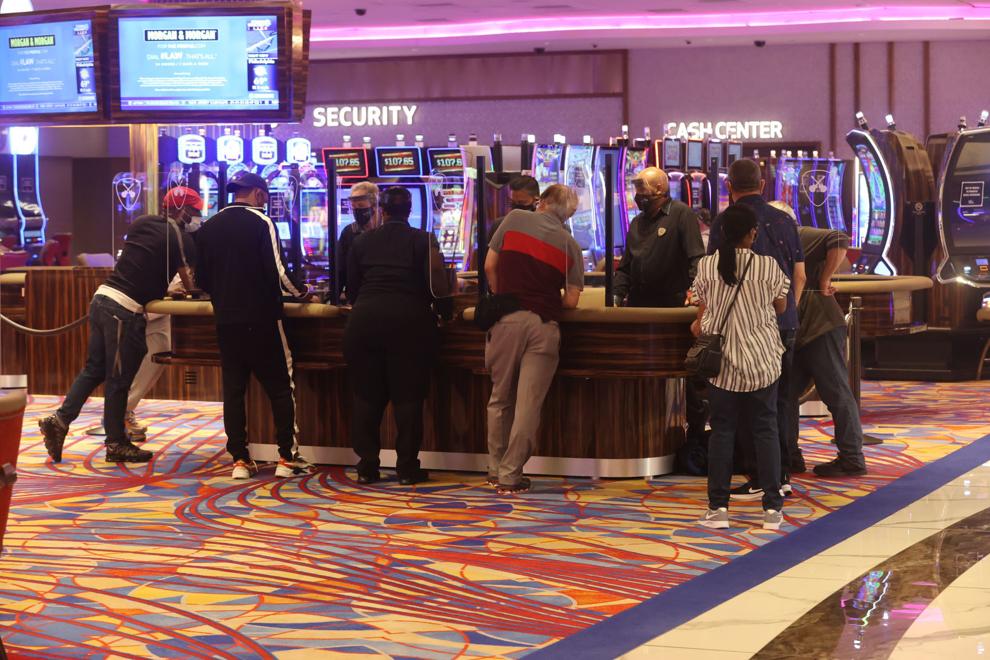 Atlantic City Casino reopen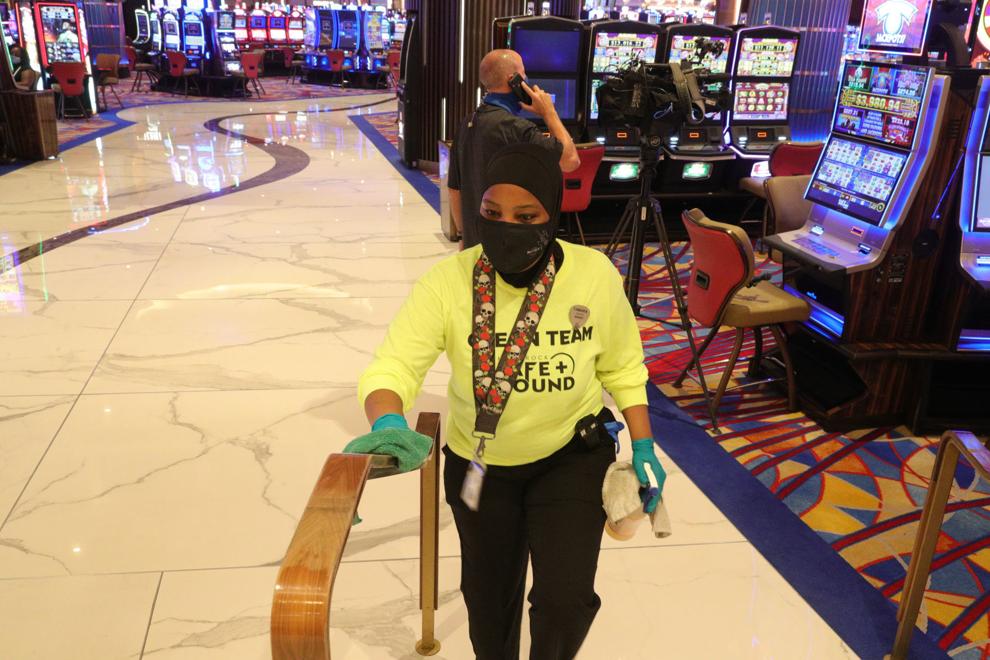 Atlantic City Casino reopen
Atlantic City Casino reopen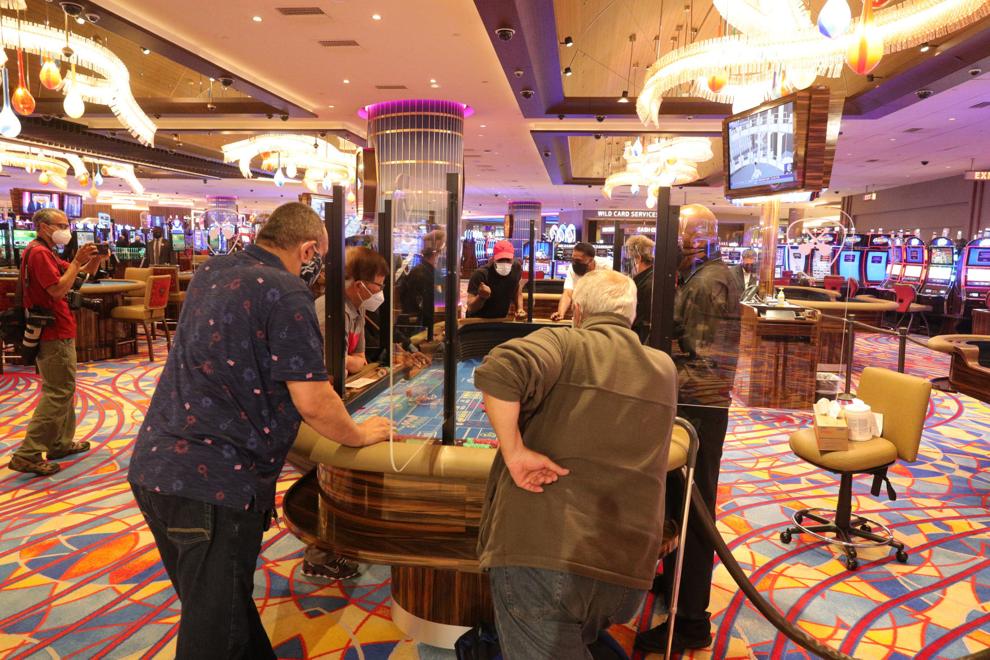 Atlantic City Casino reopen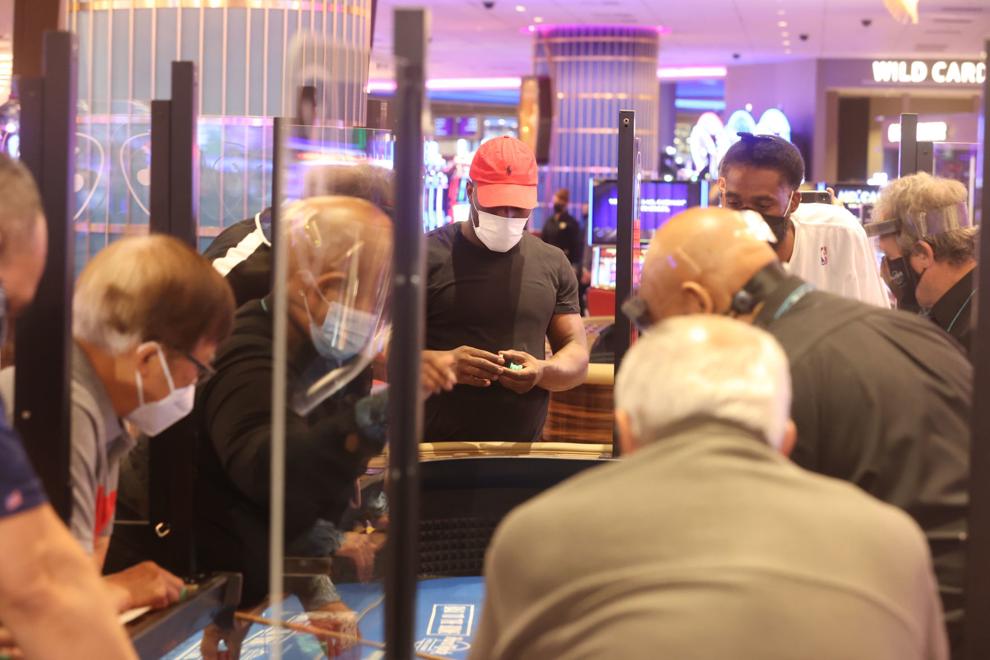 Atlantic City Casino reopen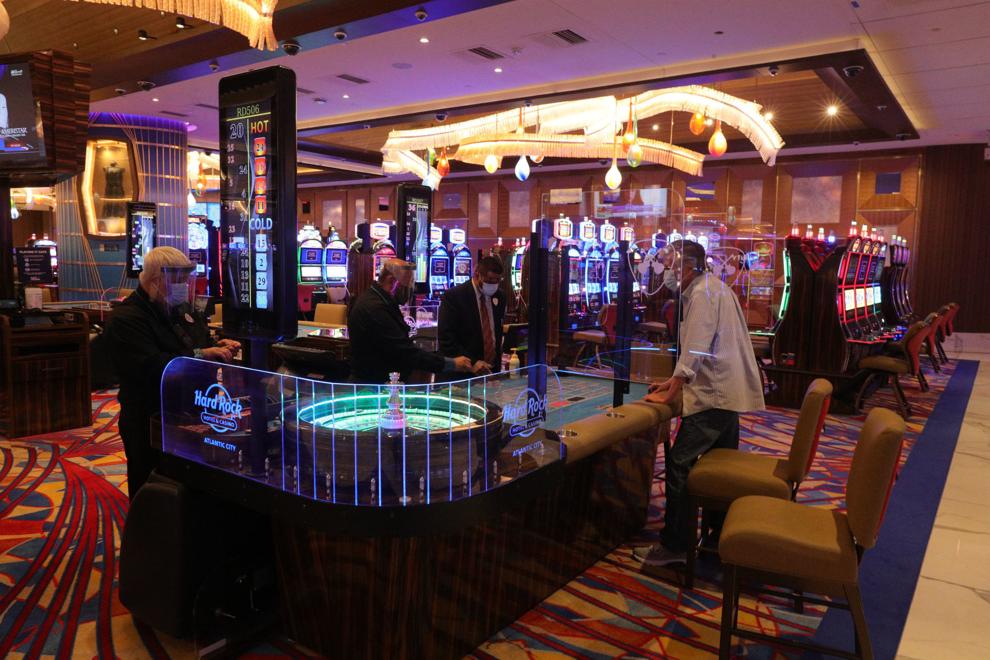 Atlantic City Casino reopen
Atlantic City Casino reopen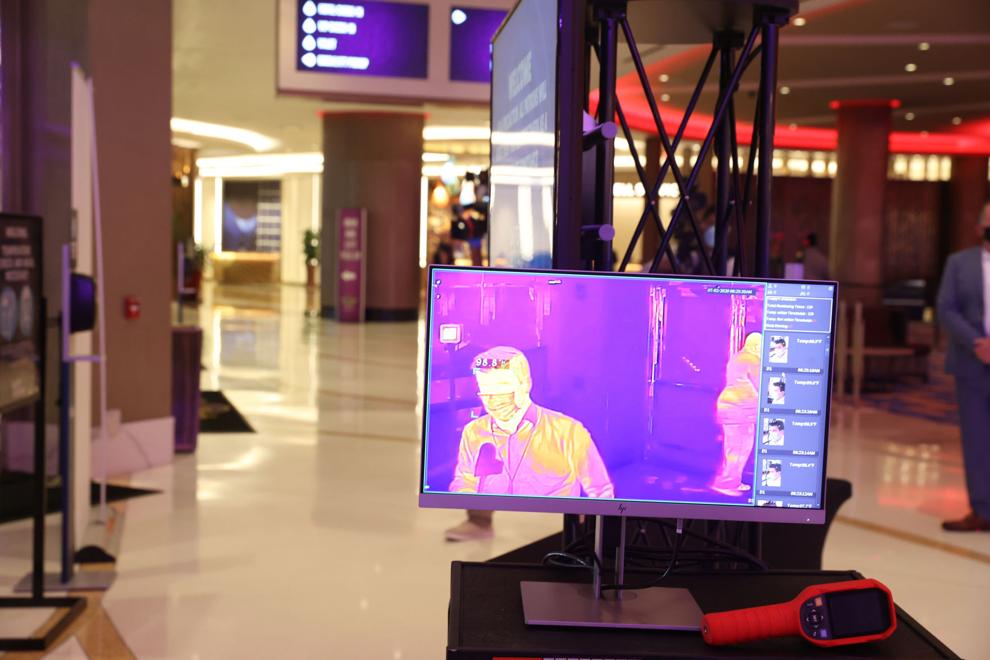 Atlantic City Casino reopen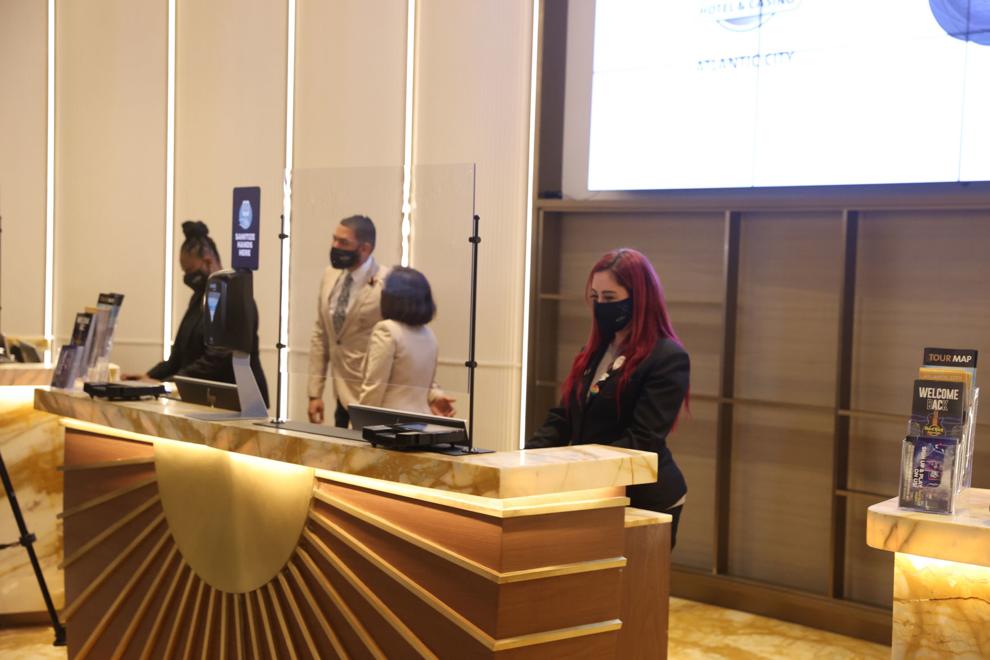 Atlantic City Casino reopen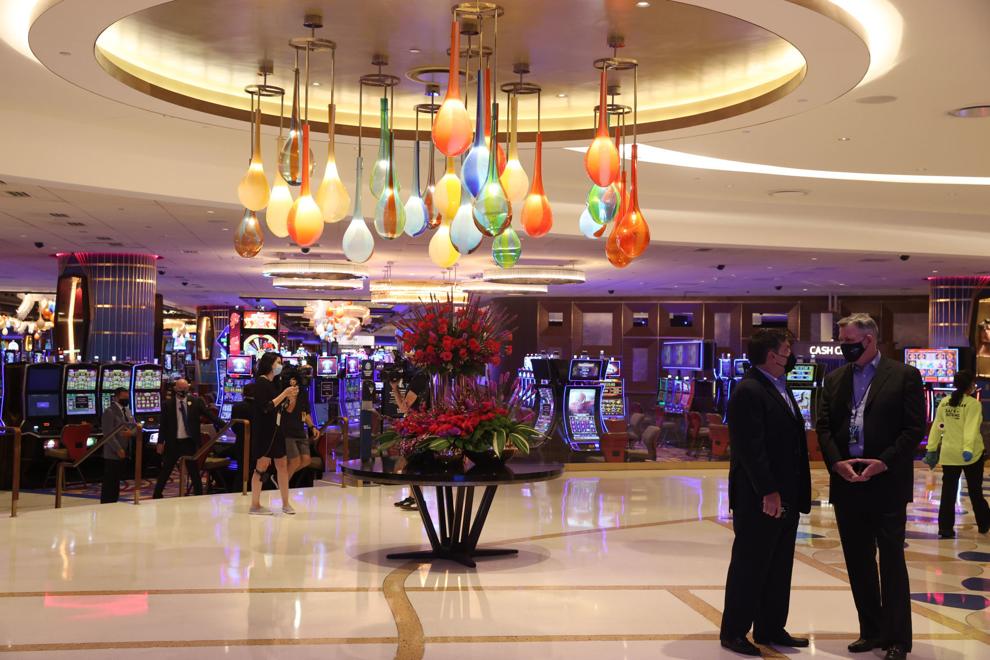 Atlantic City Casino reopen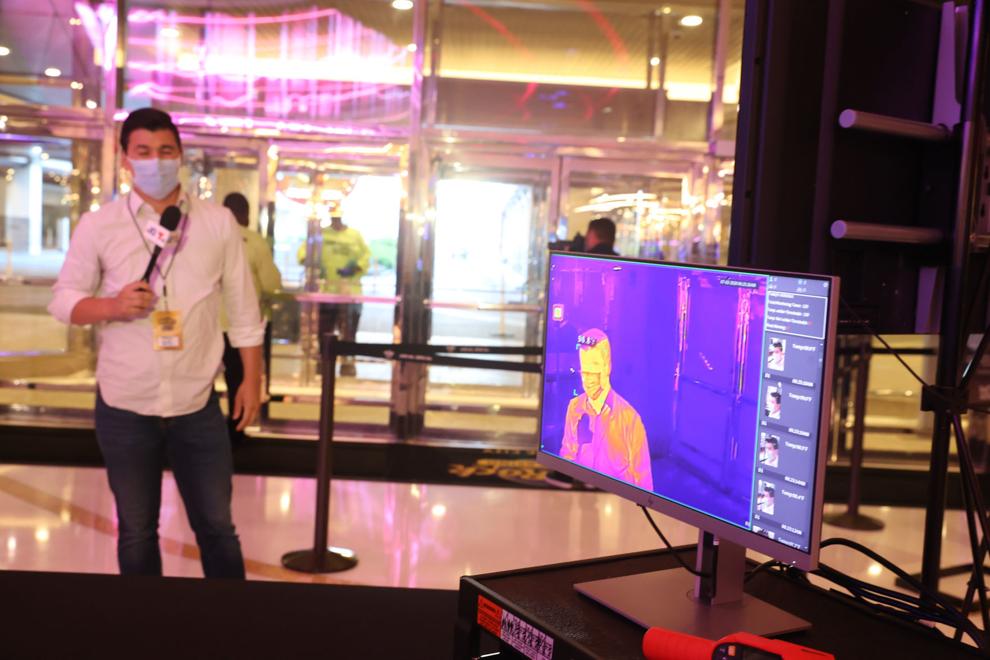 Atlantic City Casino reopen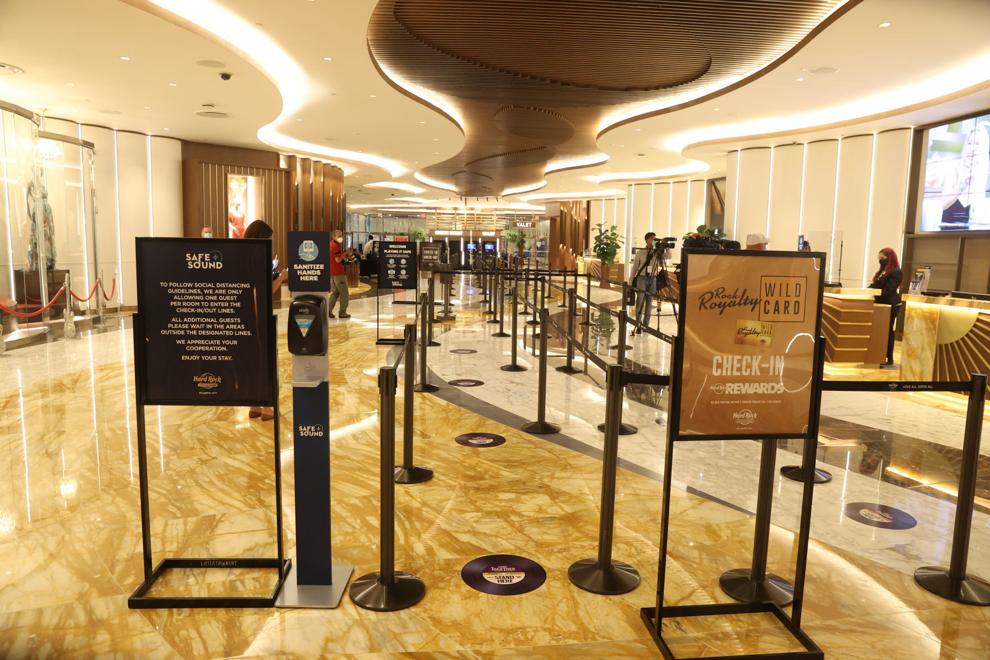 Atlantic City Casino reopen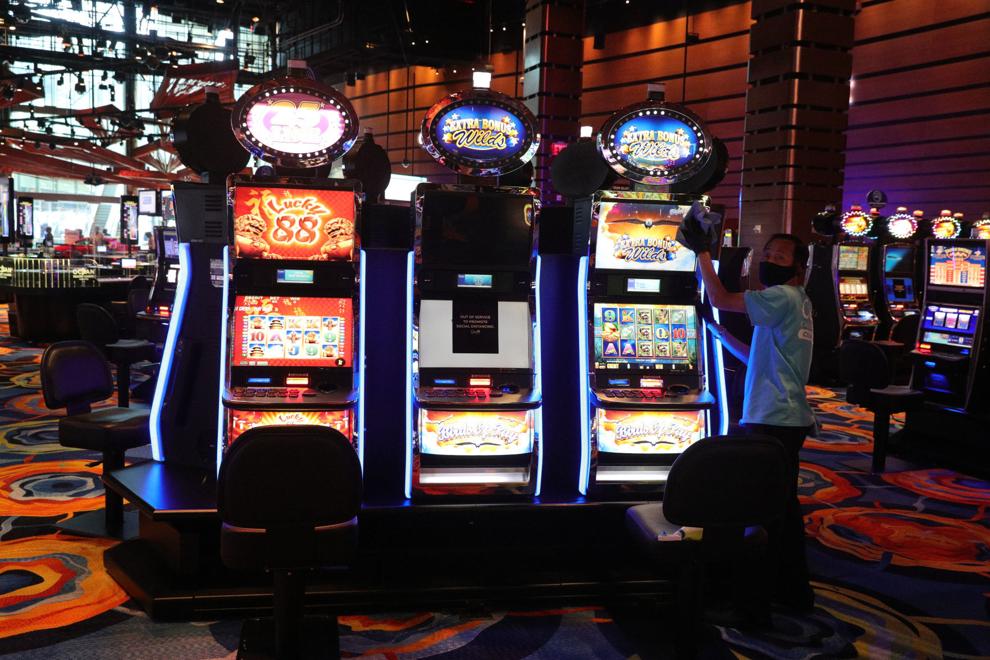 Atlantic City Casino reopen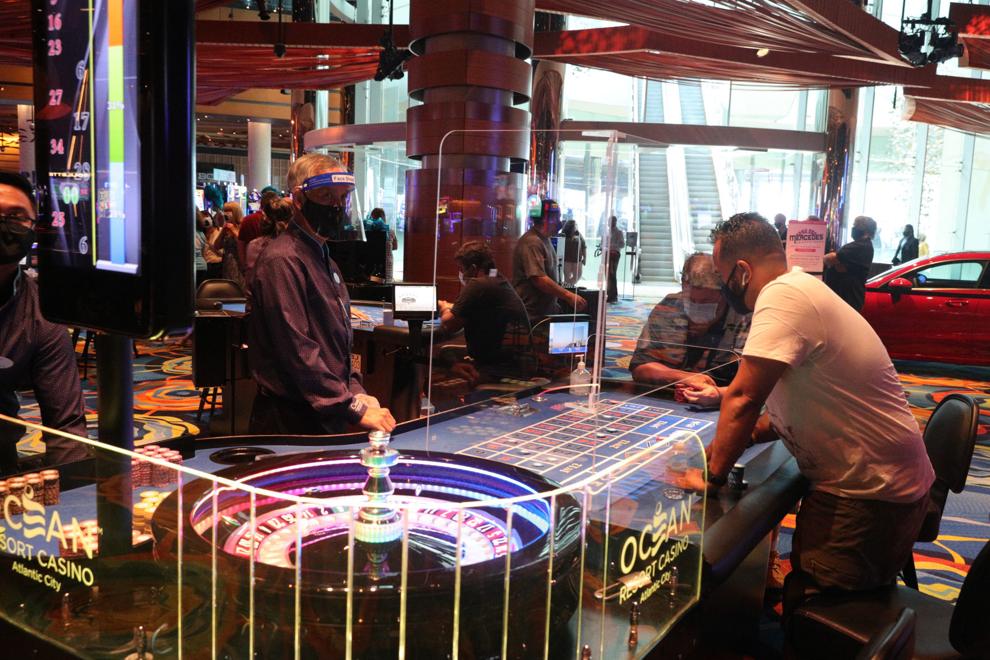 Atlantic City Casino reopen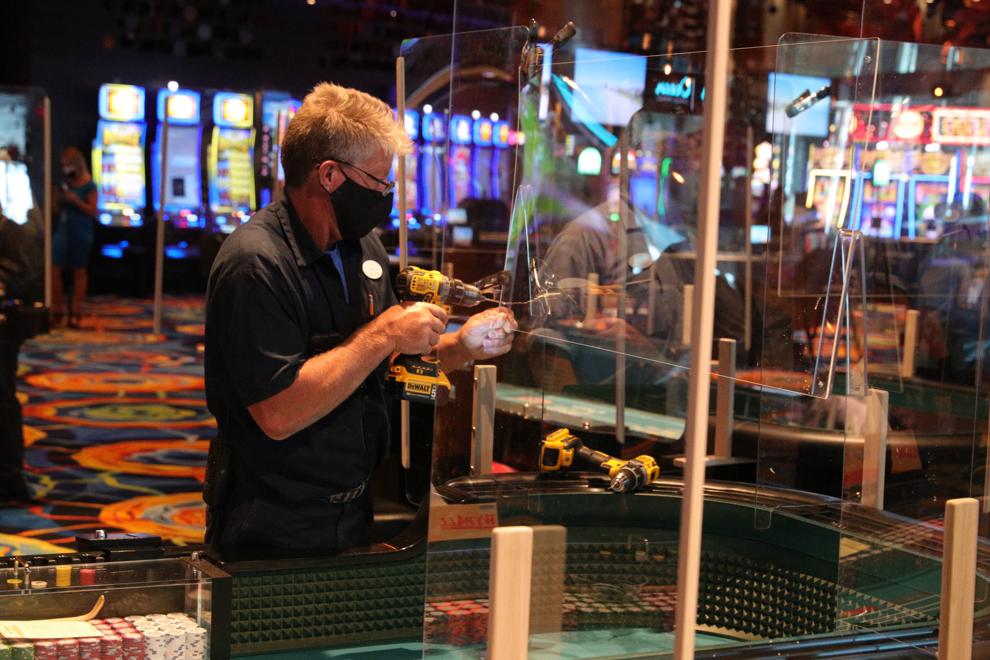 Atlantic City Casino reopen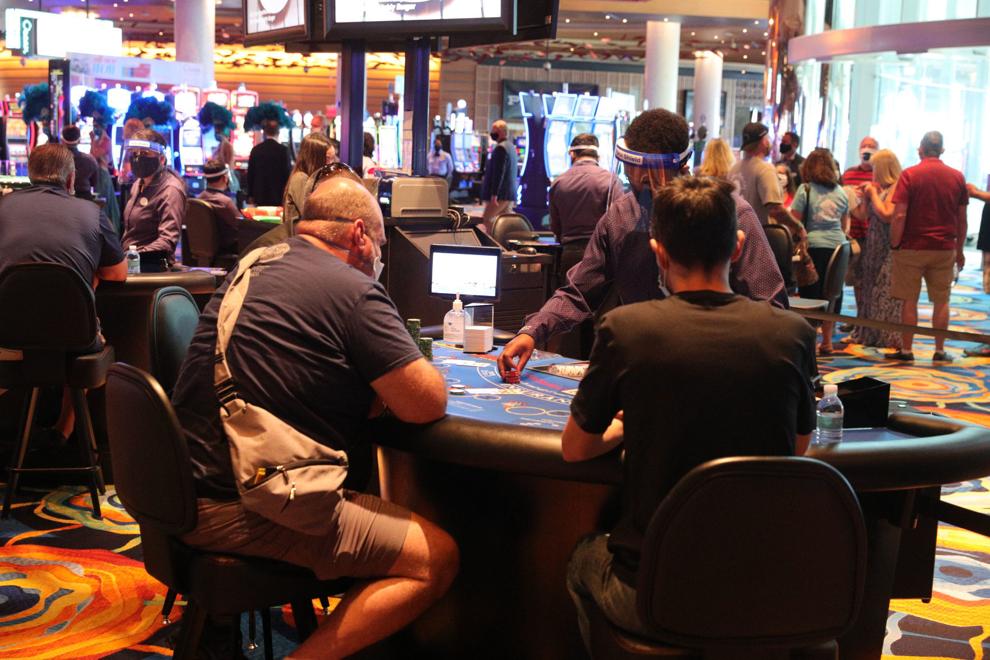 Atlantic City Casino reopen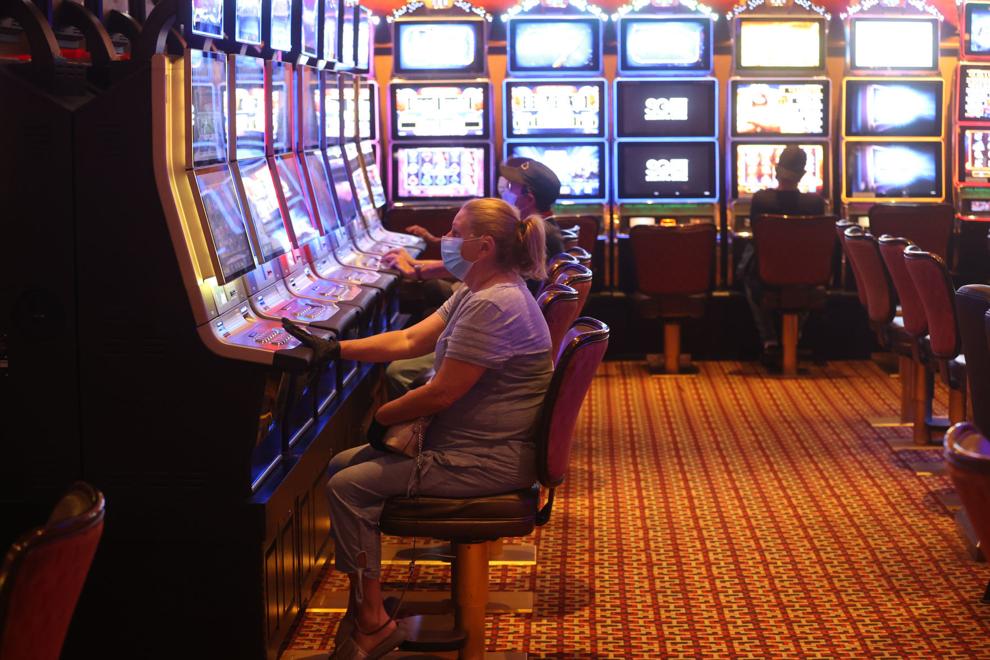 Atlantic City Casino reopen
Atlantic City Casino reopen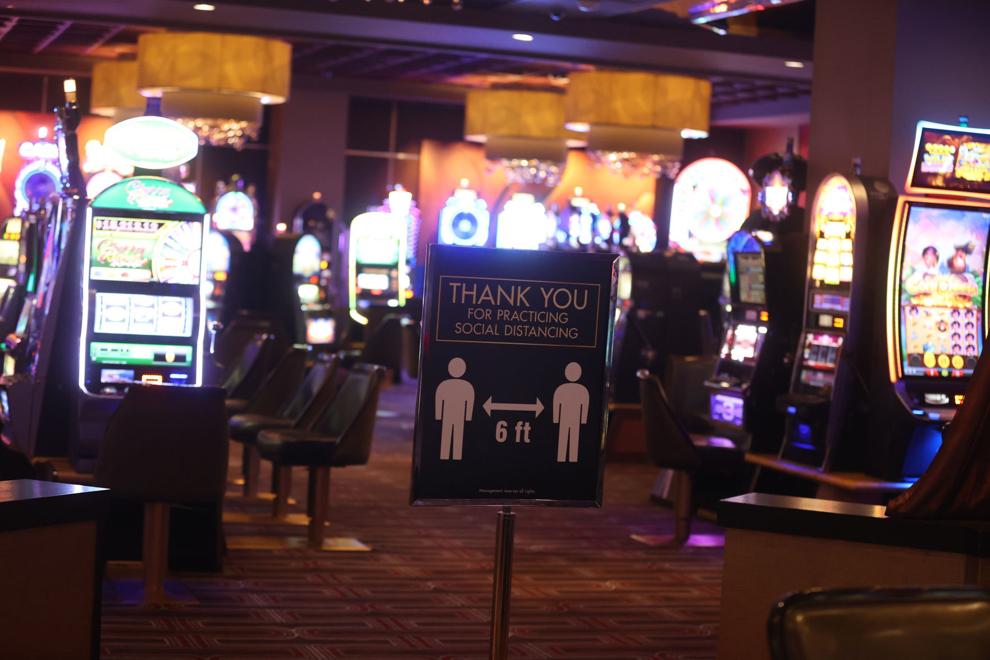 Atlantic City Casino reopen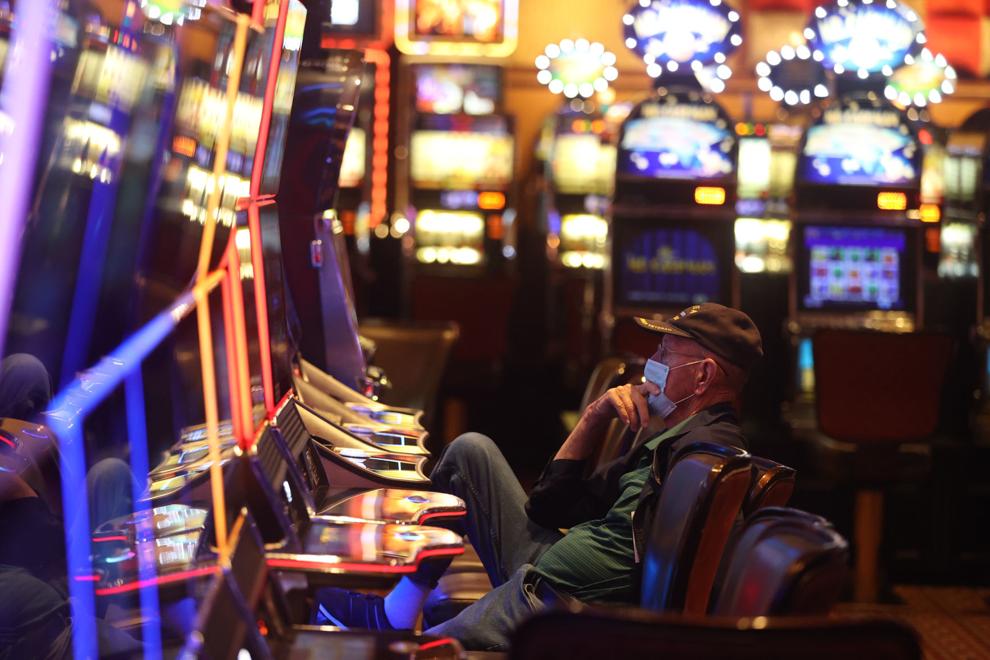 Atlantic City Casino reopen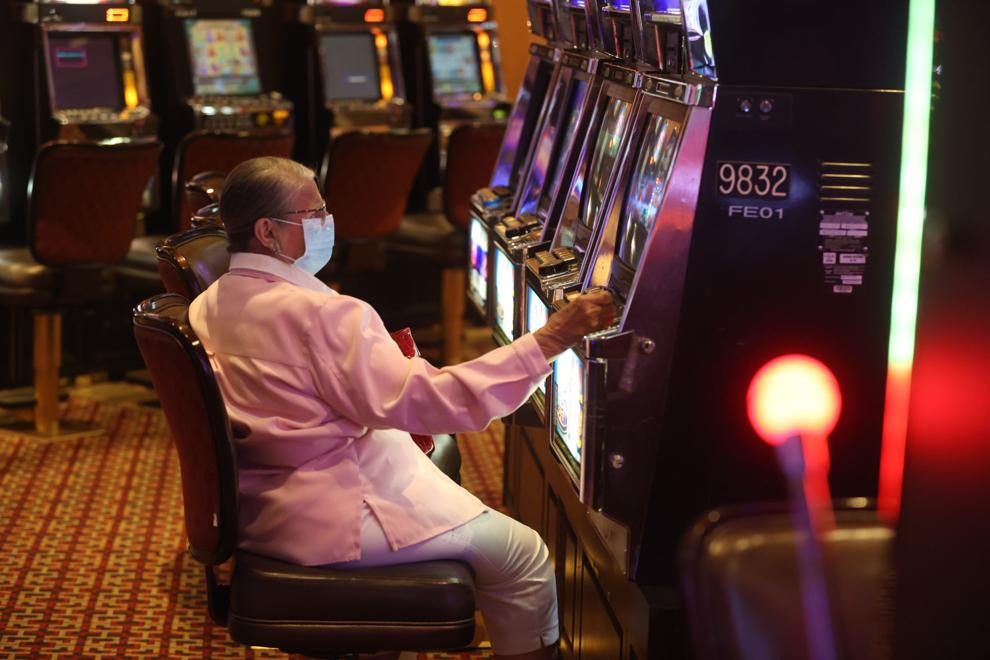 Atlantic City Casino reopen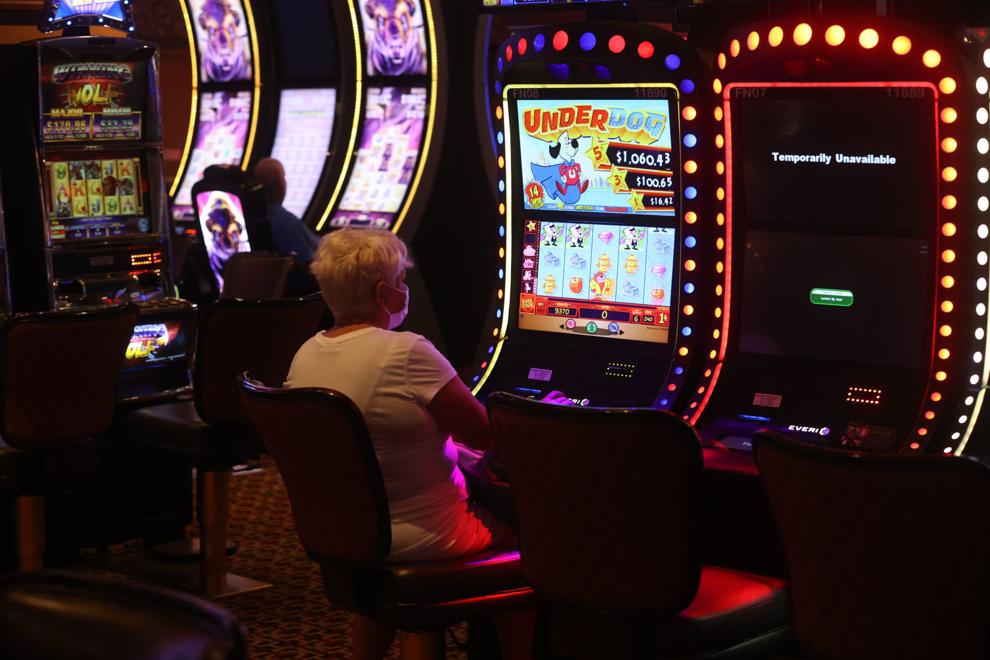 Atlantic City Casino reopen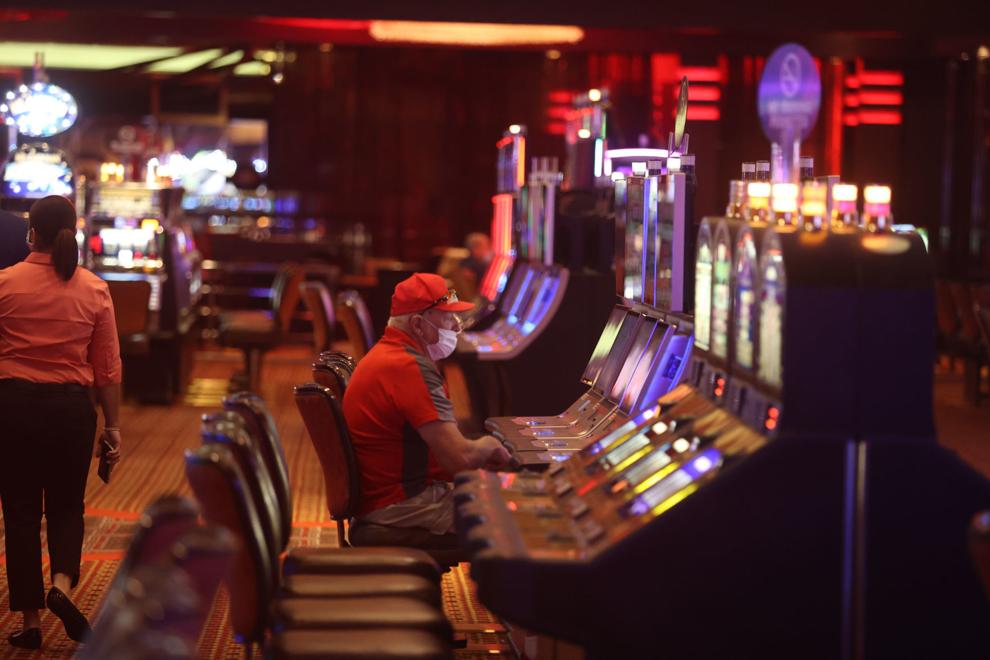 Atlantic City Casino reopen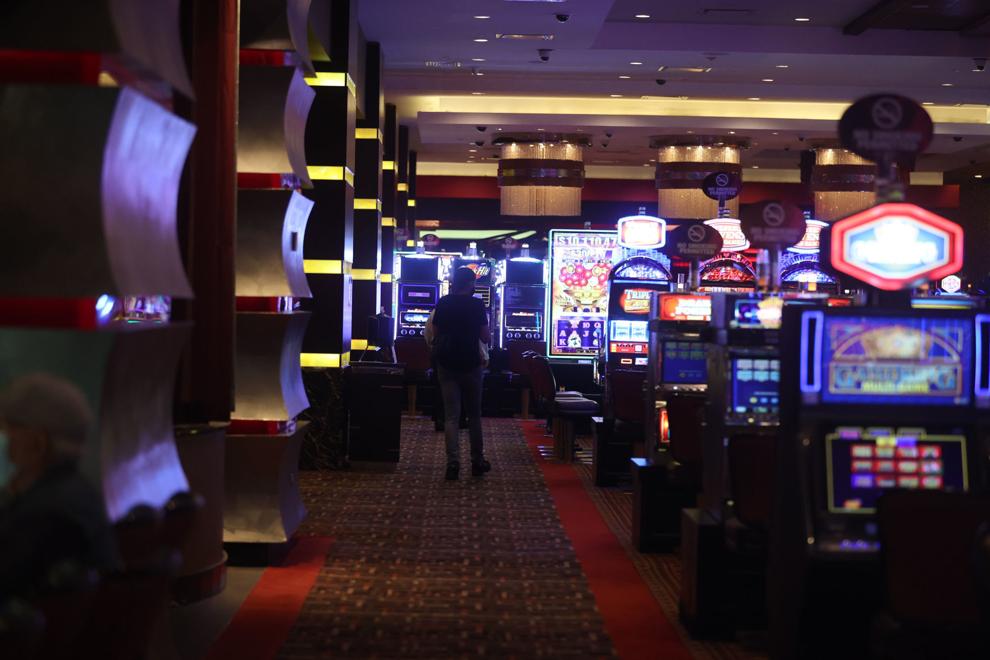 Atlantic City Casino reopen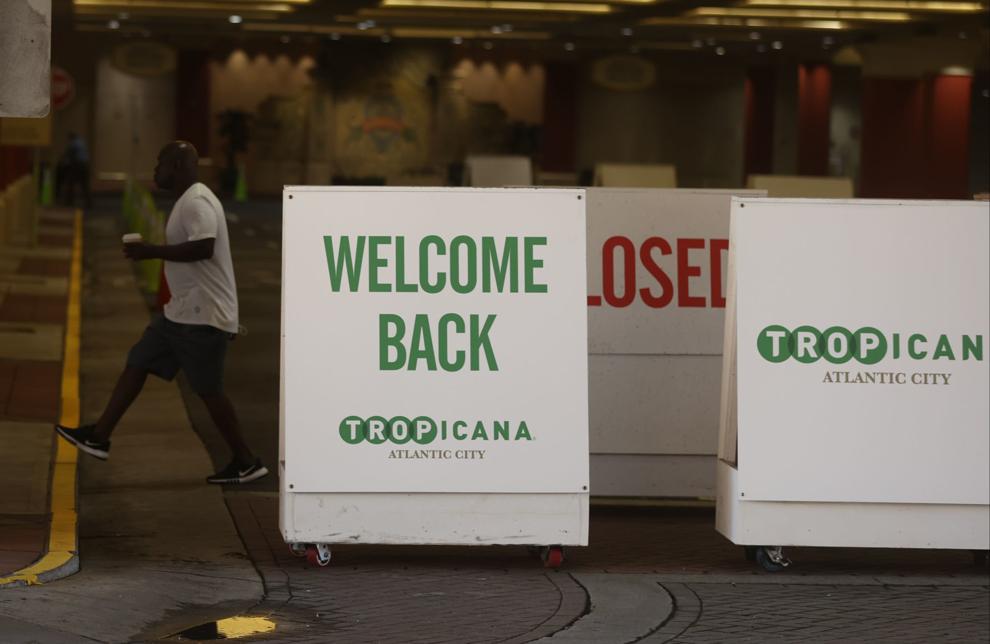 Atlantic City Casino reopen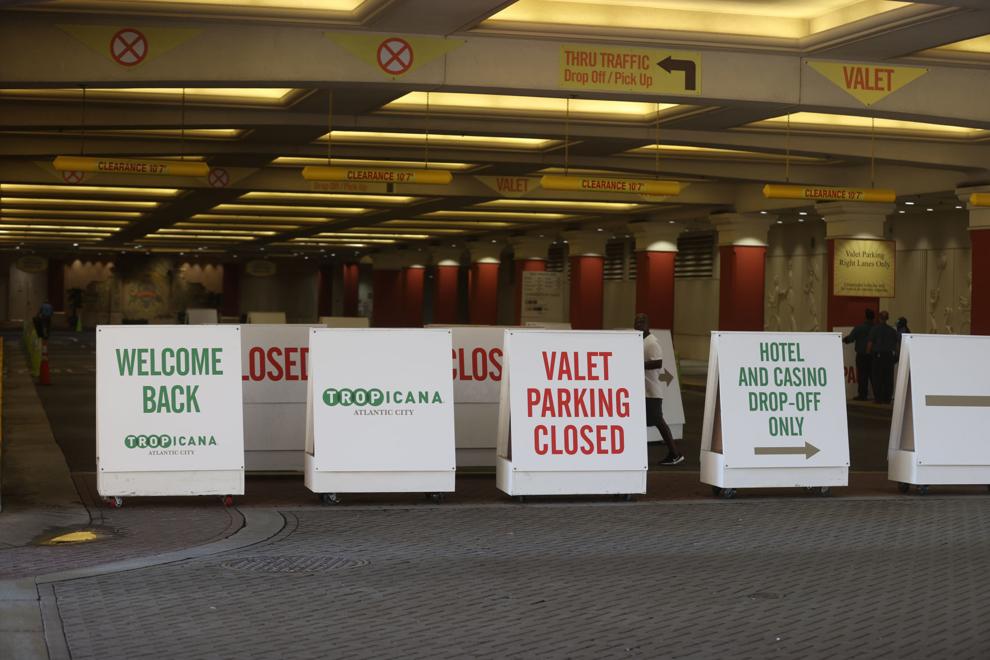 Atlantic City Casino reopen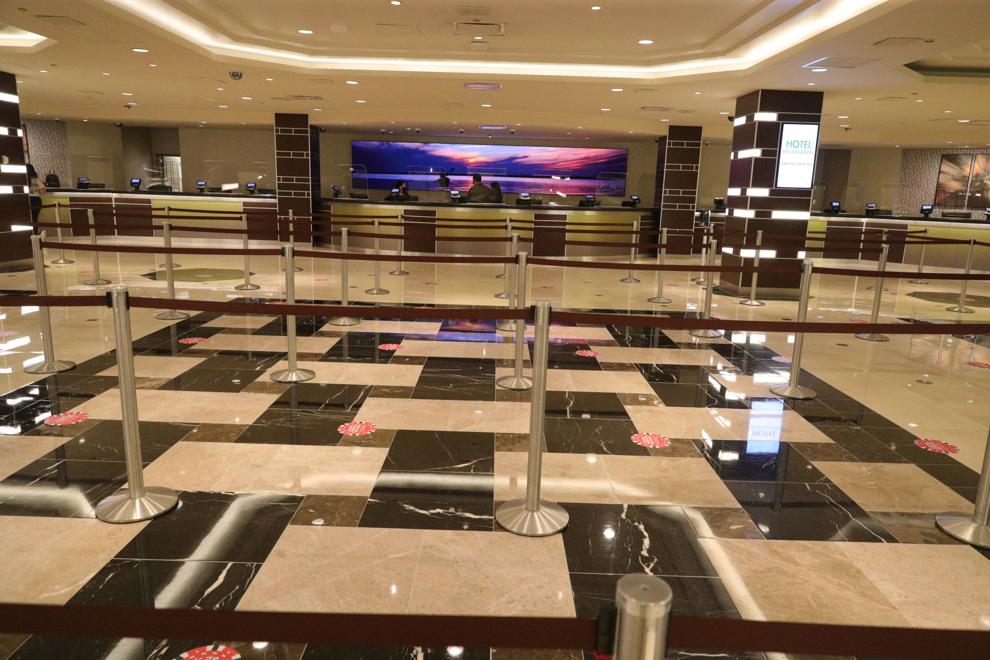 Atlantic City Casino reopen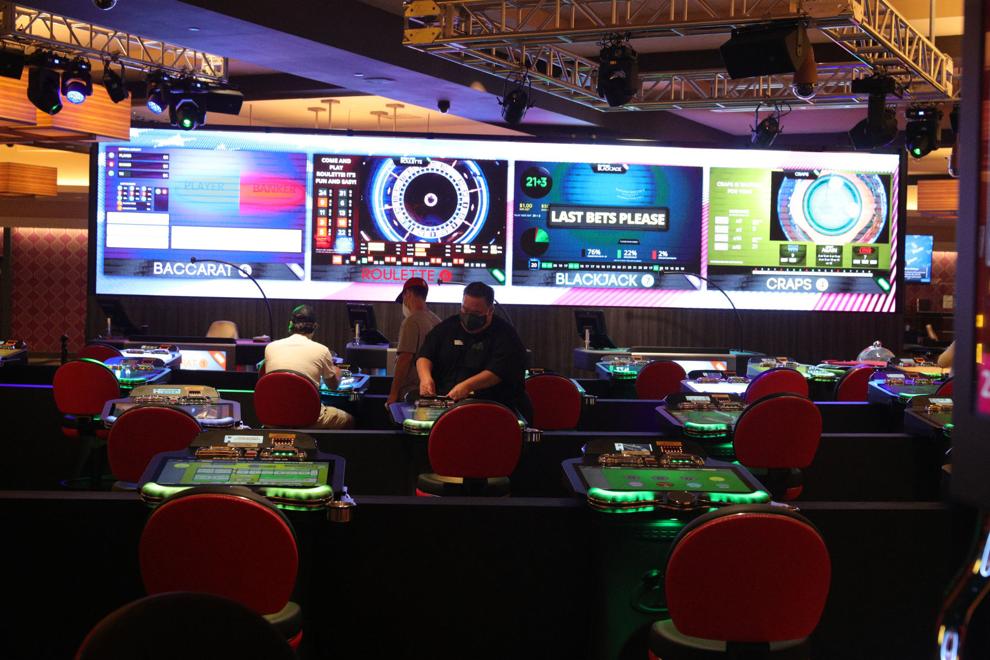 Atlantic City Casino reopen
Atlantic City Casino reopen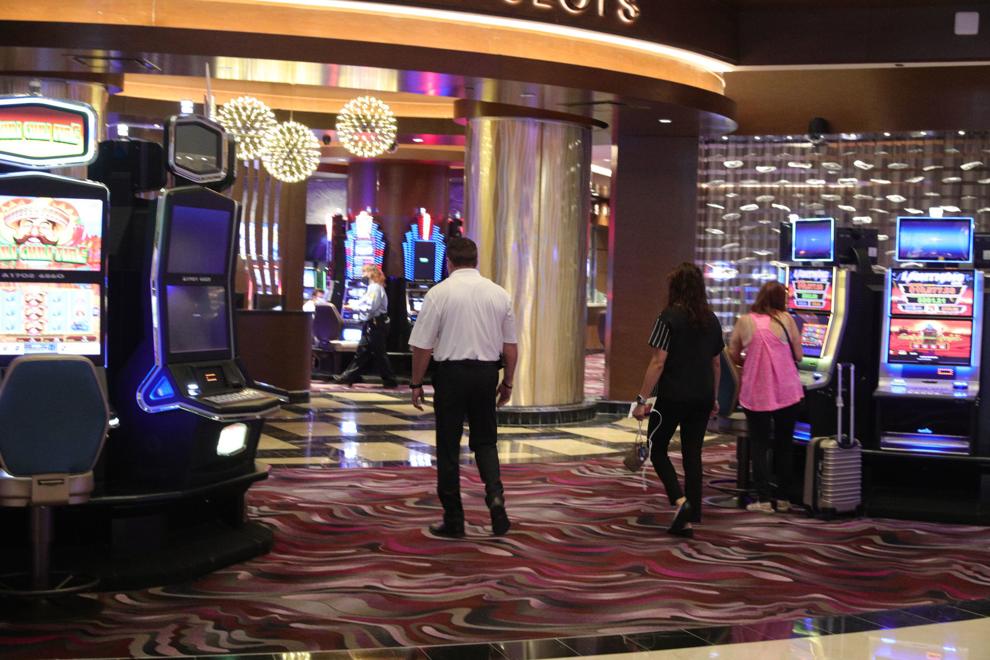 Atlantic City Casino reopen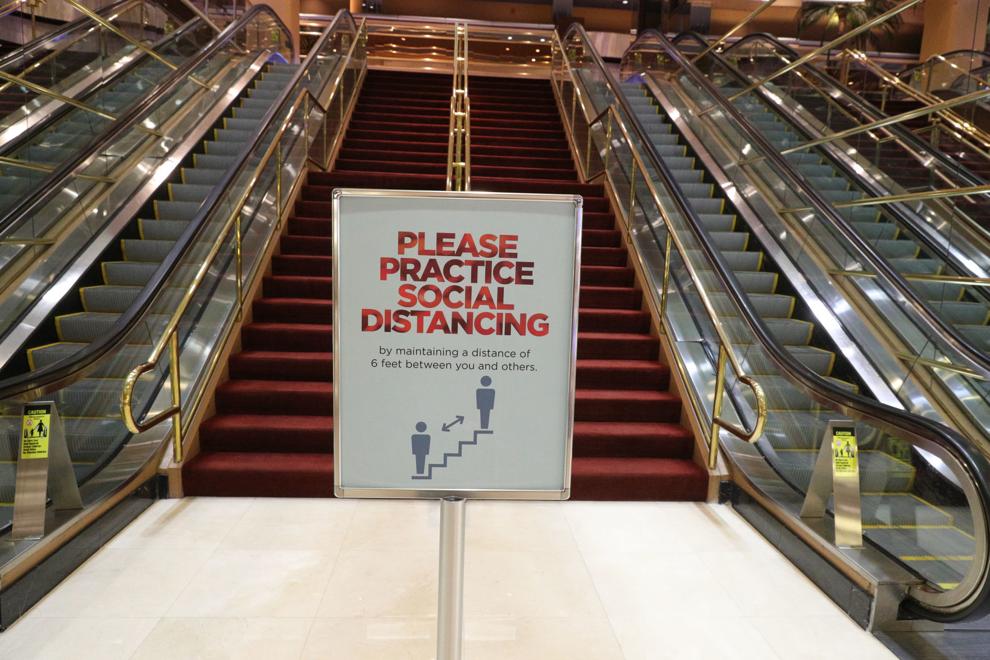 Atlantic City Casino reopen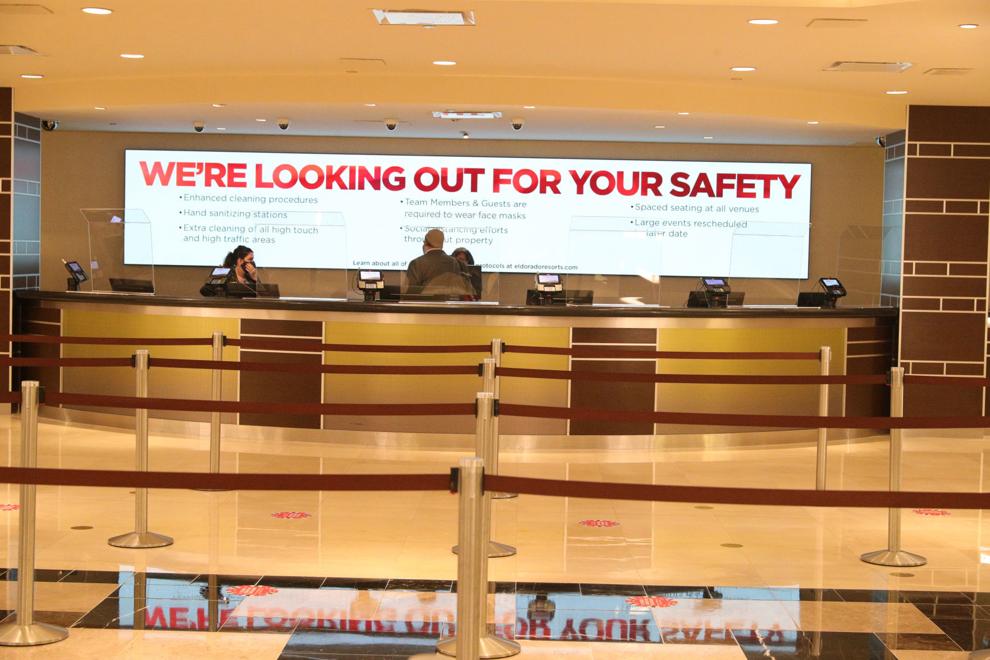 Atlantic City Casino reopen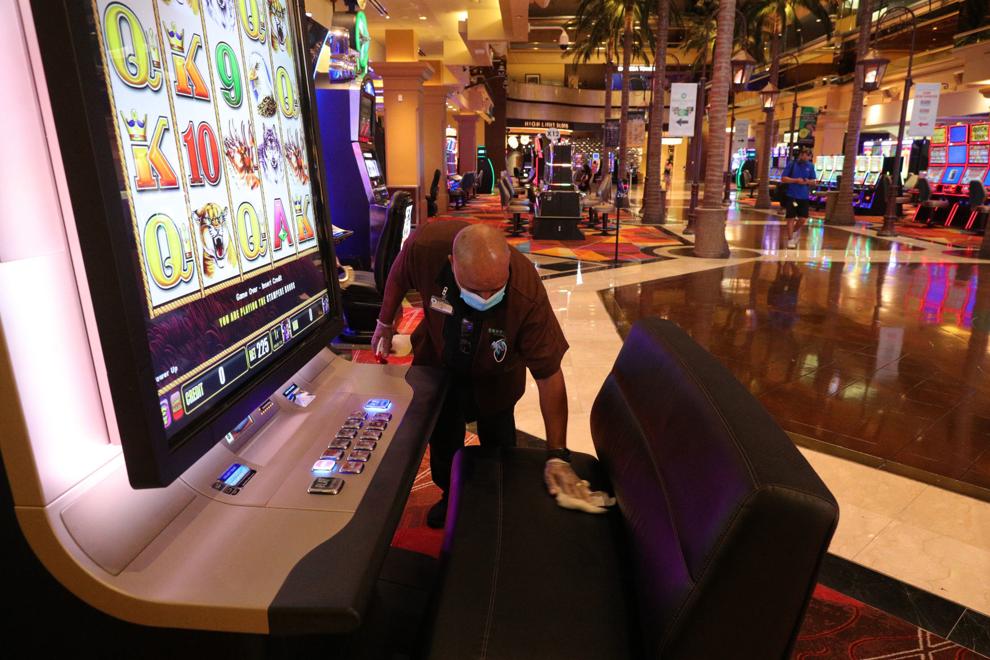 Atlantic City Casino reopen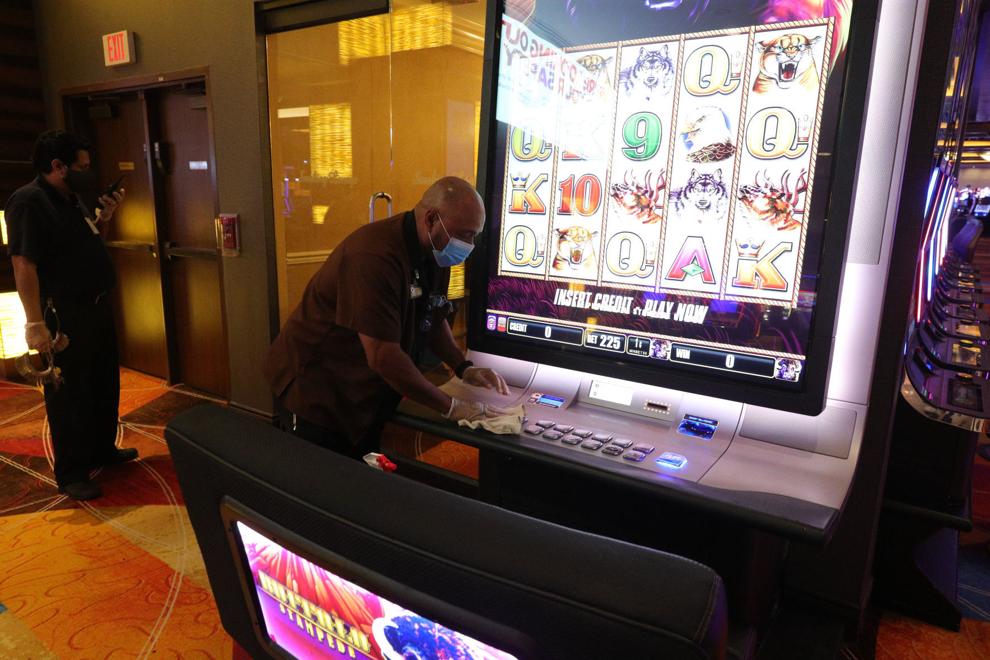 Atlantic City Casino reopen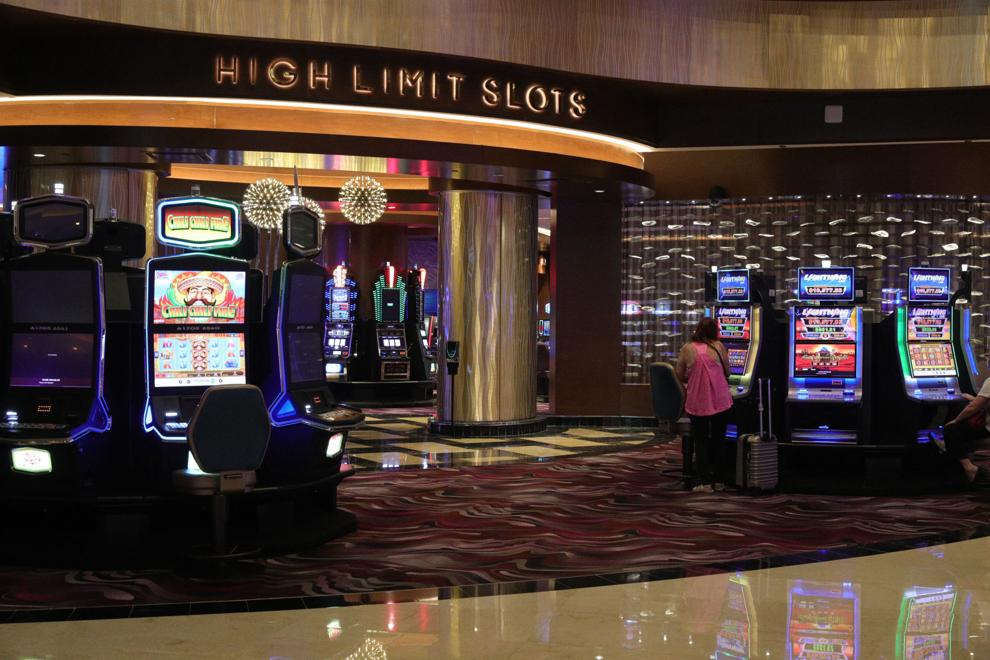 Atlantic City Casino reopen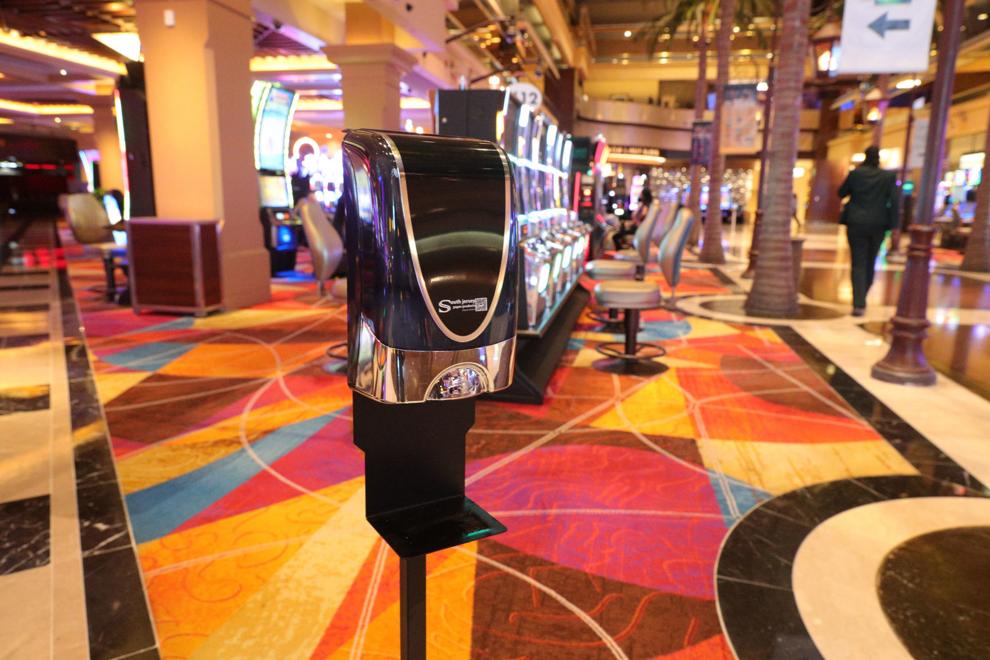 Atlantic City Casino reopen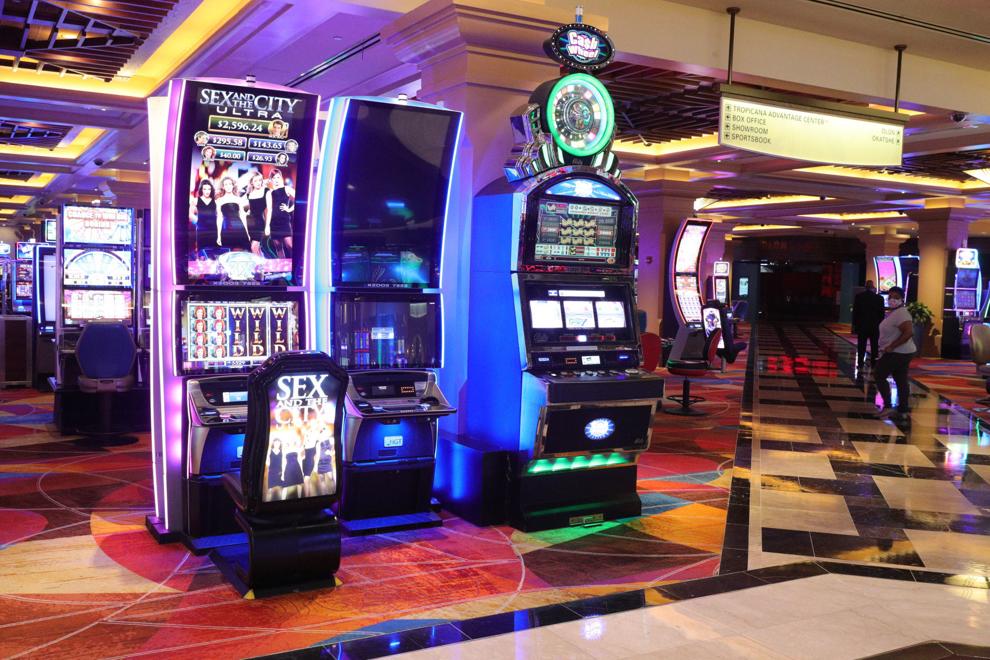 Atlantic City Casino reopen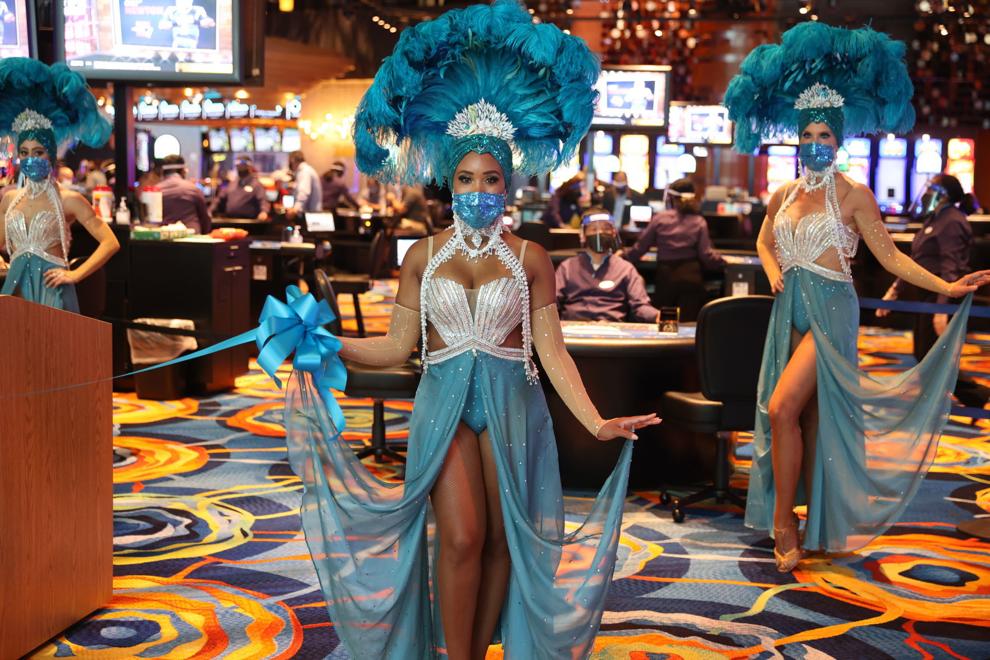 Atlantic City Casino reopen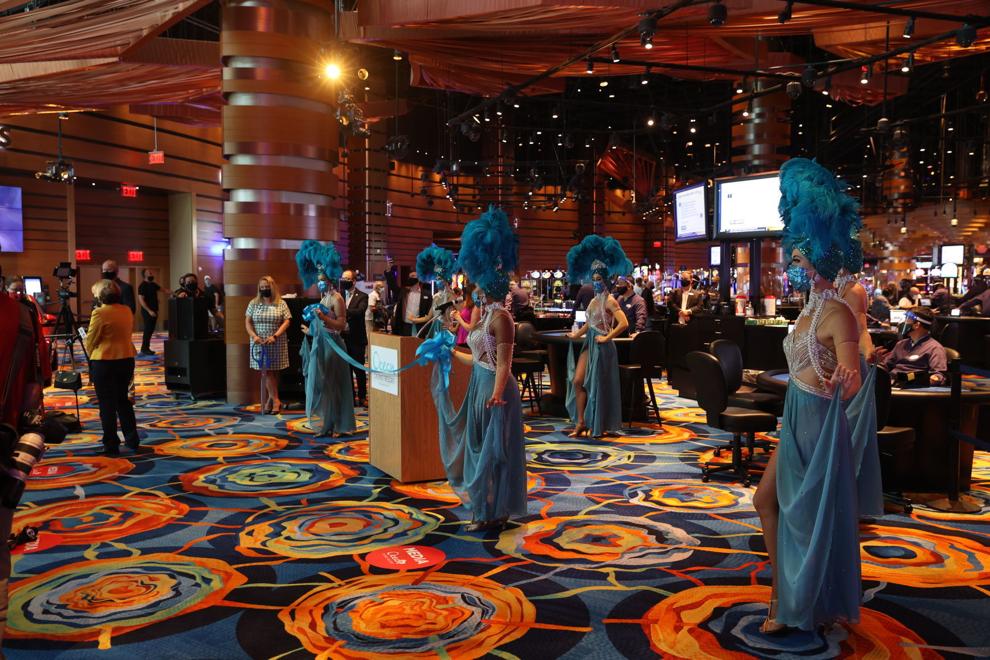 Atlantic City Casino reopen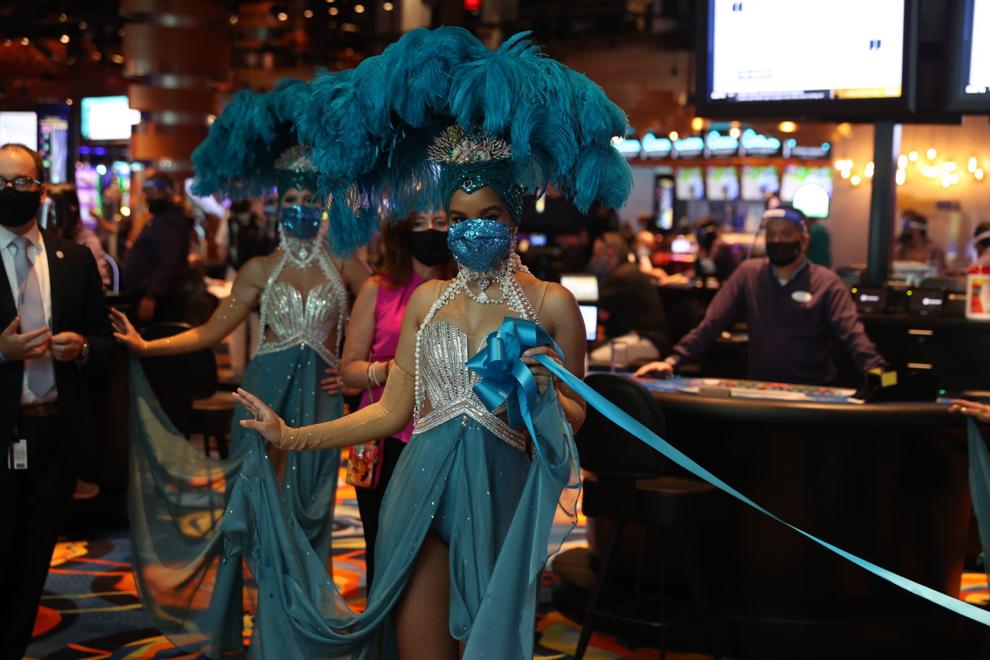 Atlantic City Casino reopen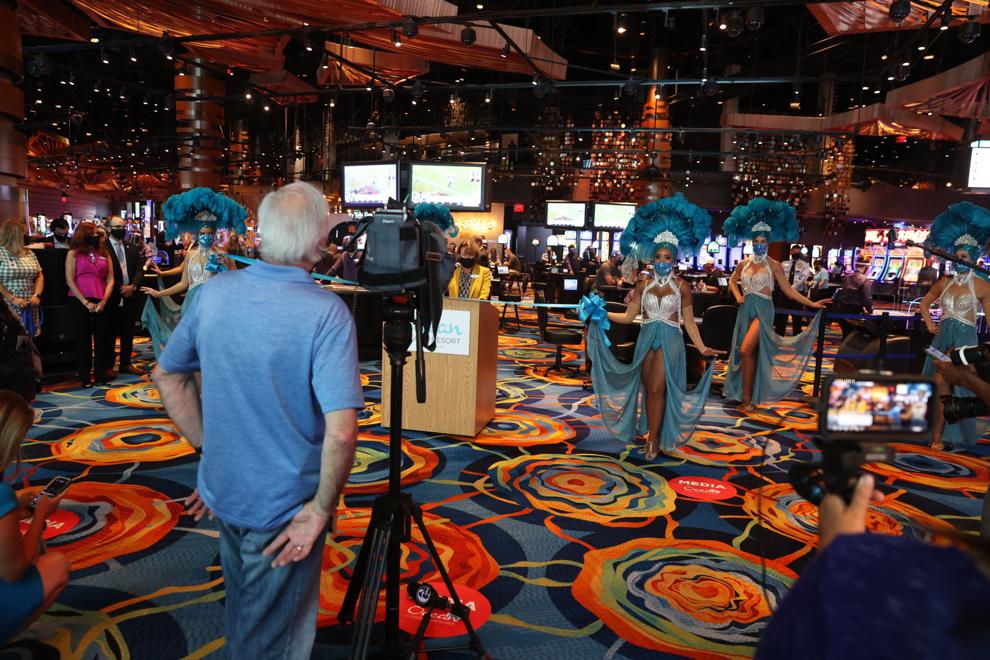 Atlantic City Casino reopen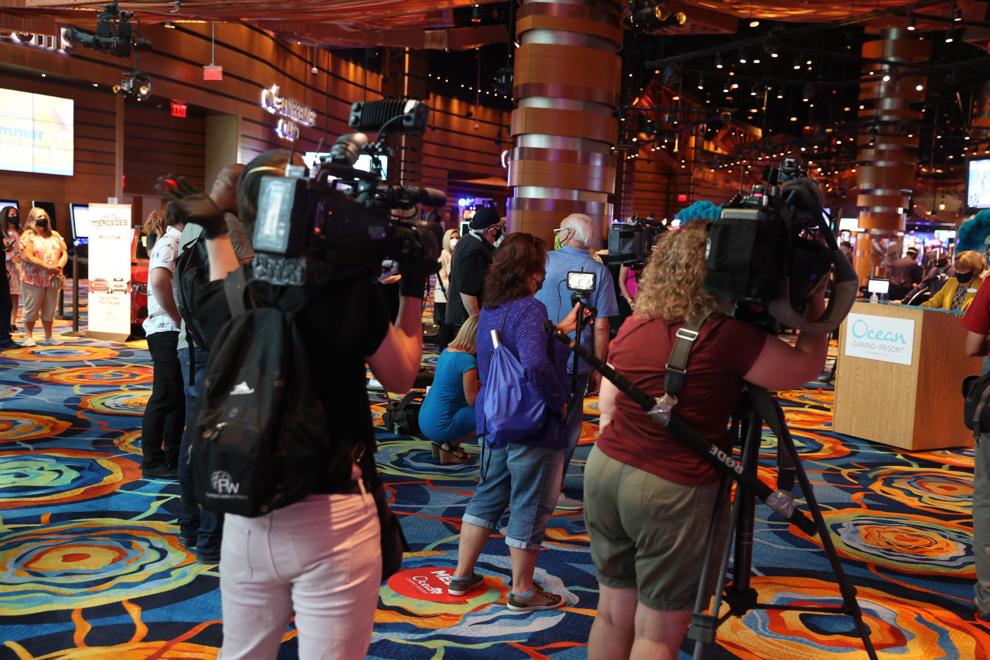 Atlantic City Casino reopen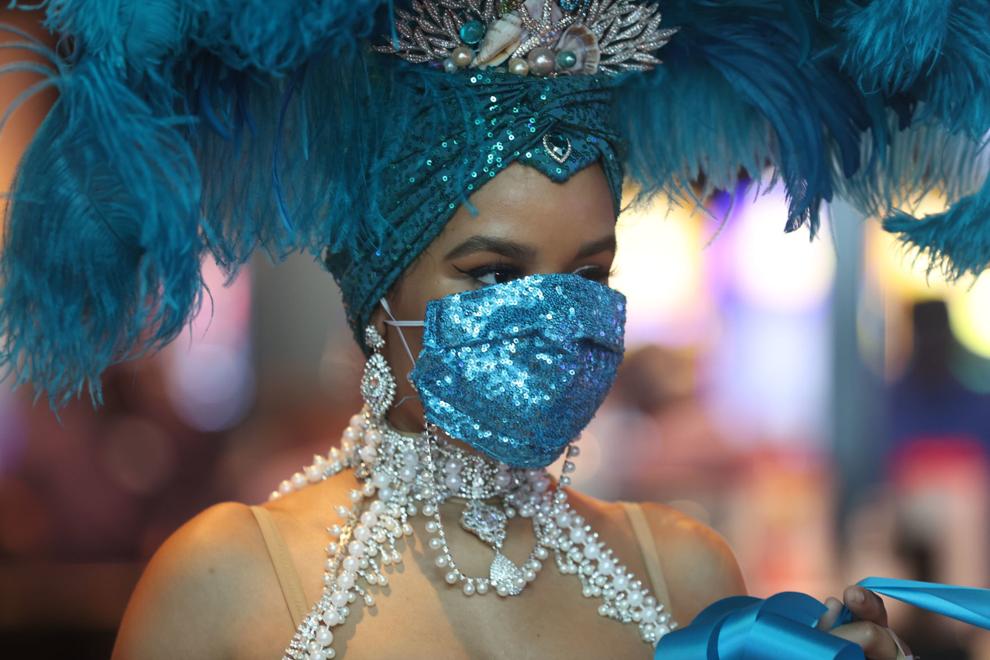 Atlantic City Casino reopen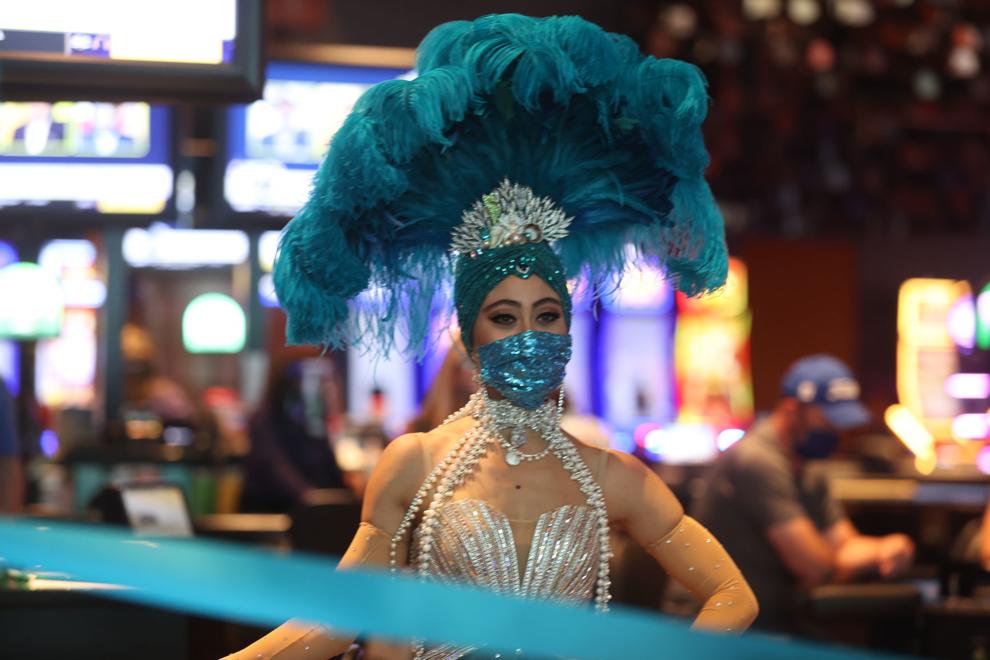 Atlantic City Casino reopen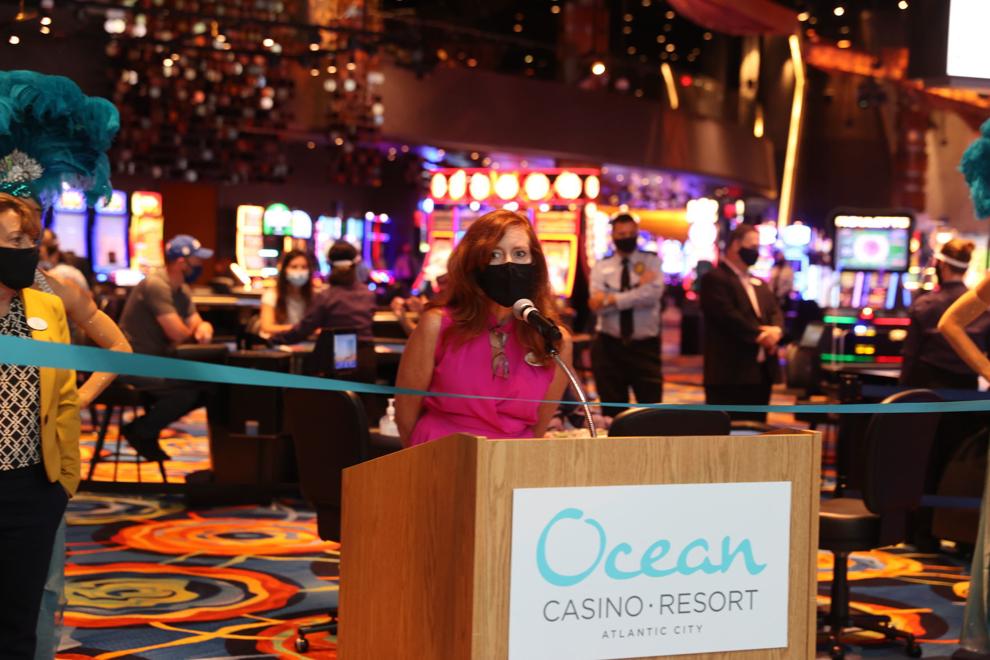 Atlantic City Casino reopen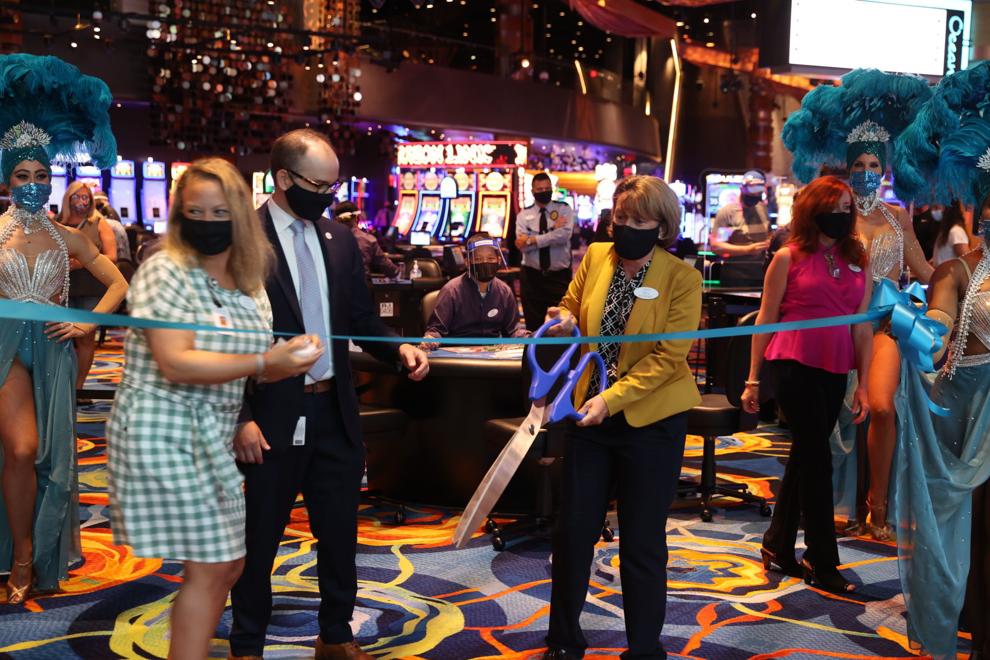 Atlantic City Casino reopen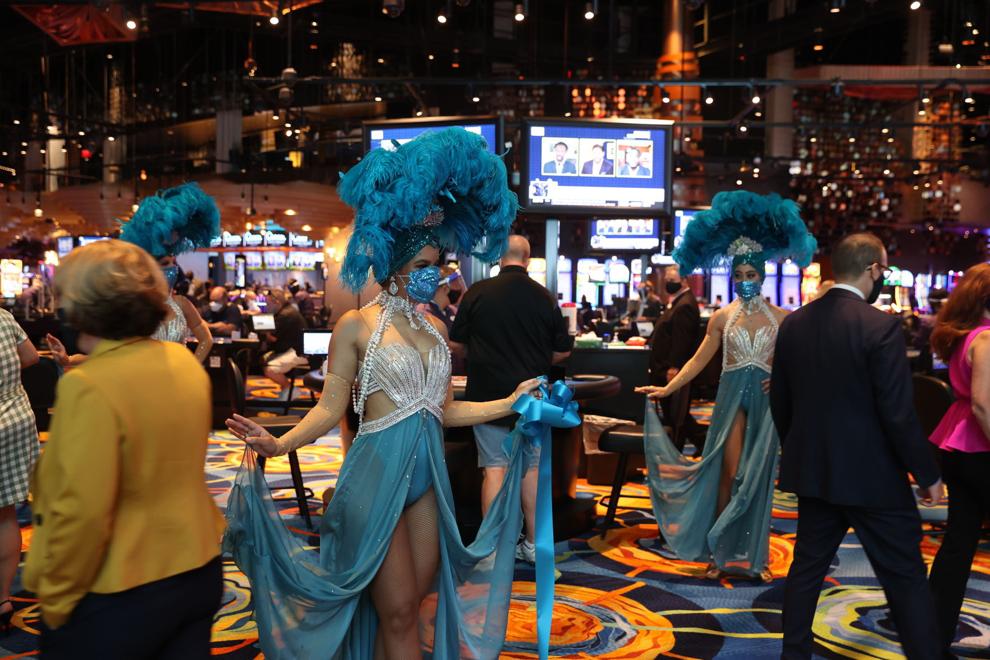 Atlantic City Casino reopen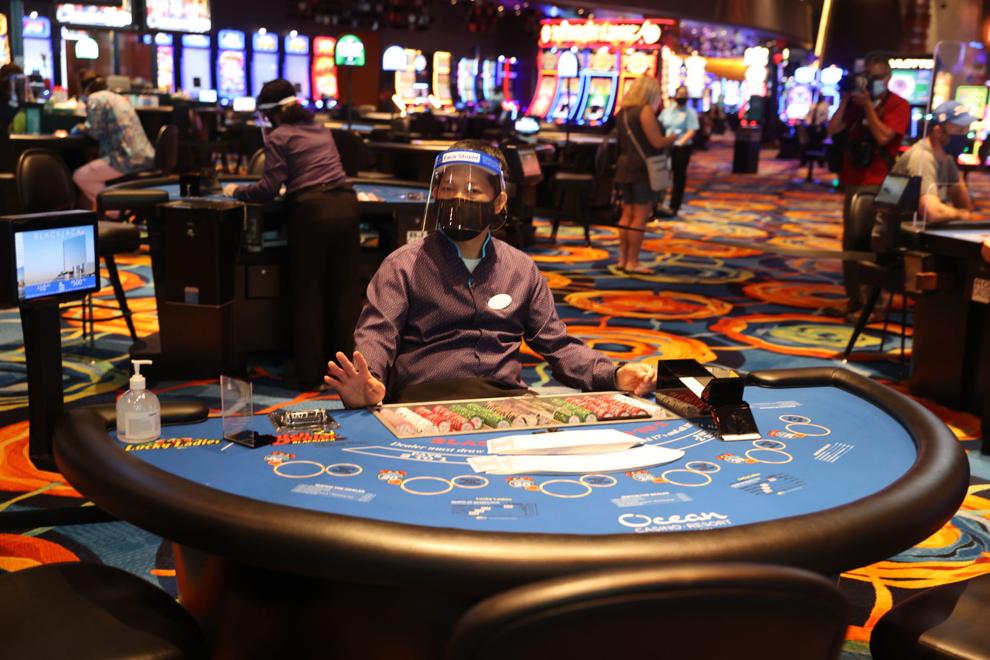 Atlantic City Casino reopen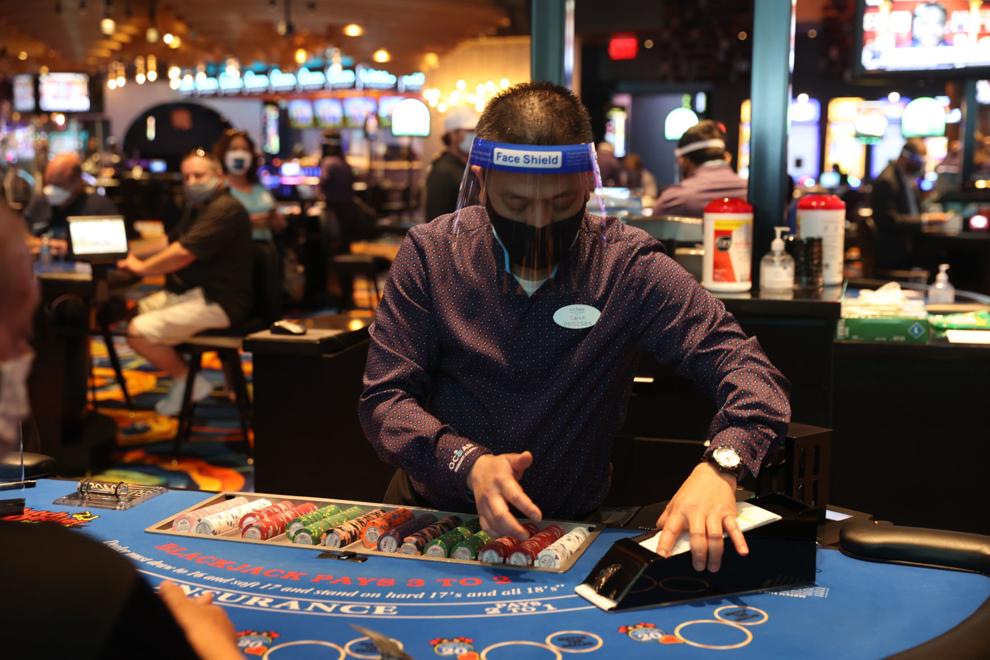 Atlantic City Casino reopen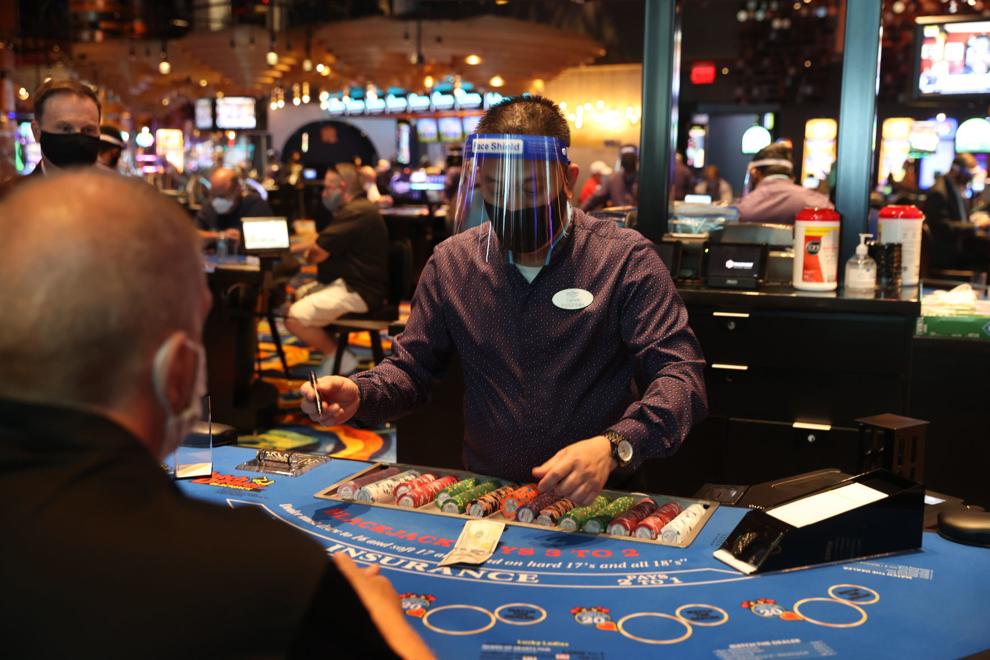 Atlantic City Casino reopen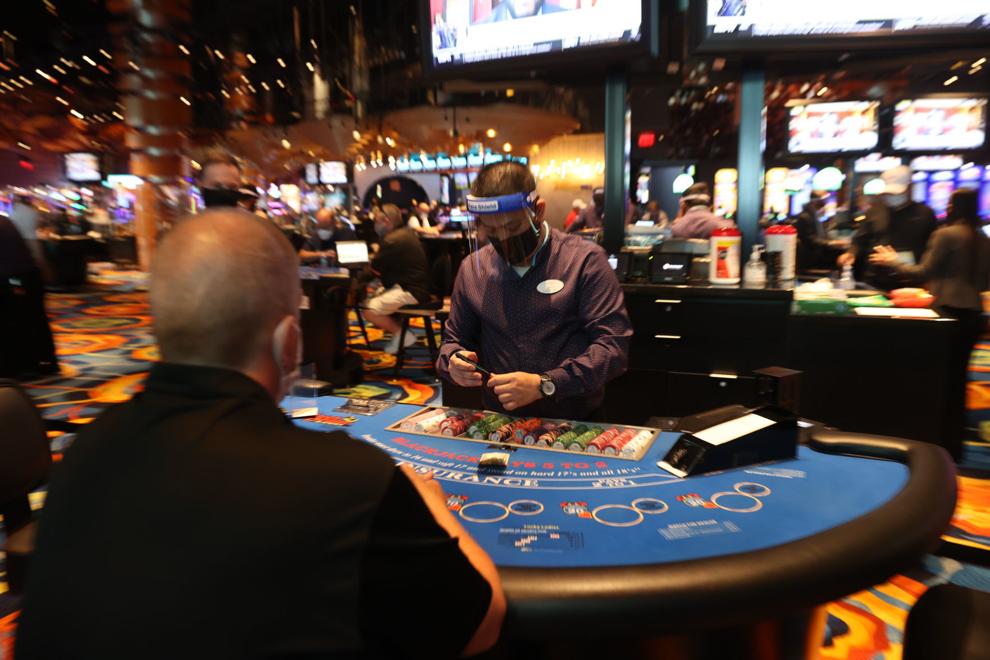 Atlantic City Casino reopen
Atlantic City Casino reopen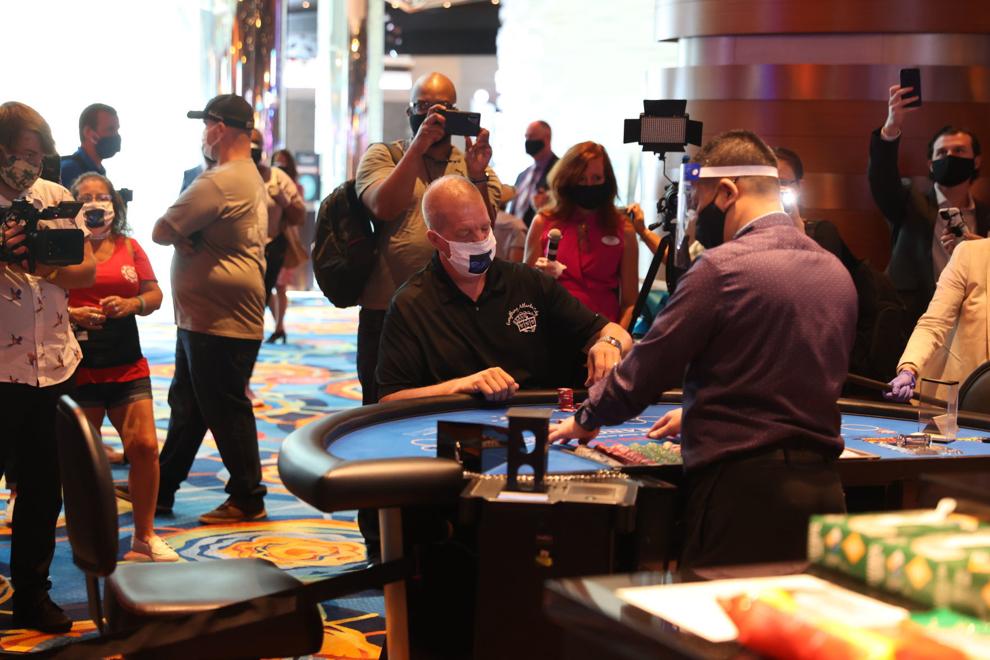 Atlantic City Casino reopen
Atlantic City Casino reopen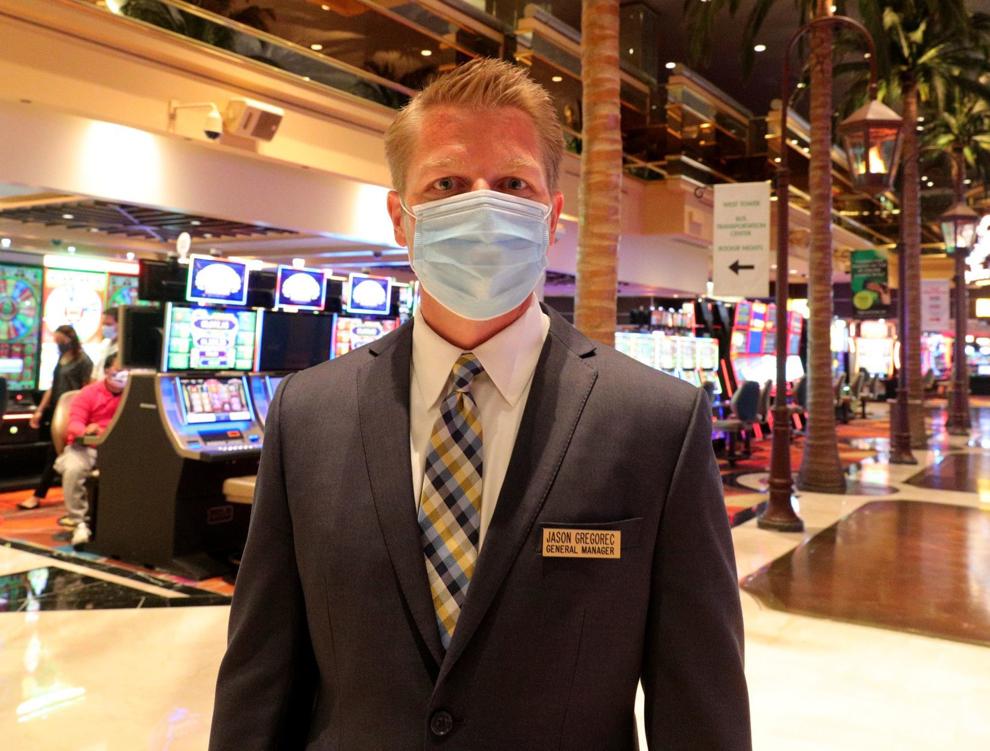 Atlantic City Casino reopen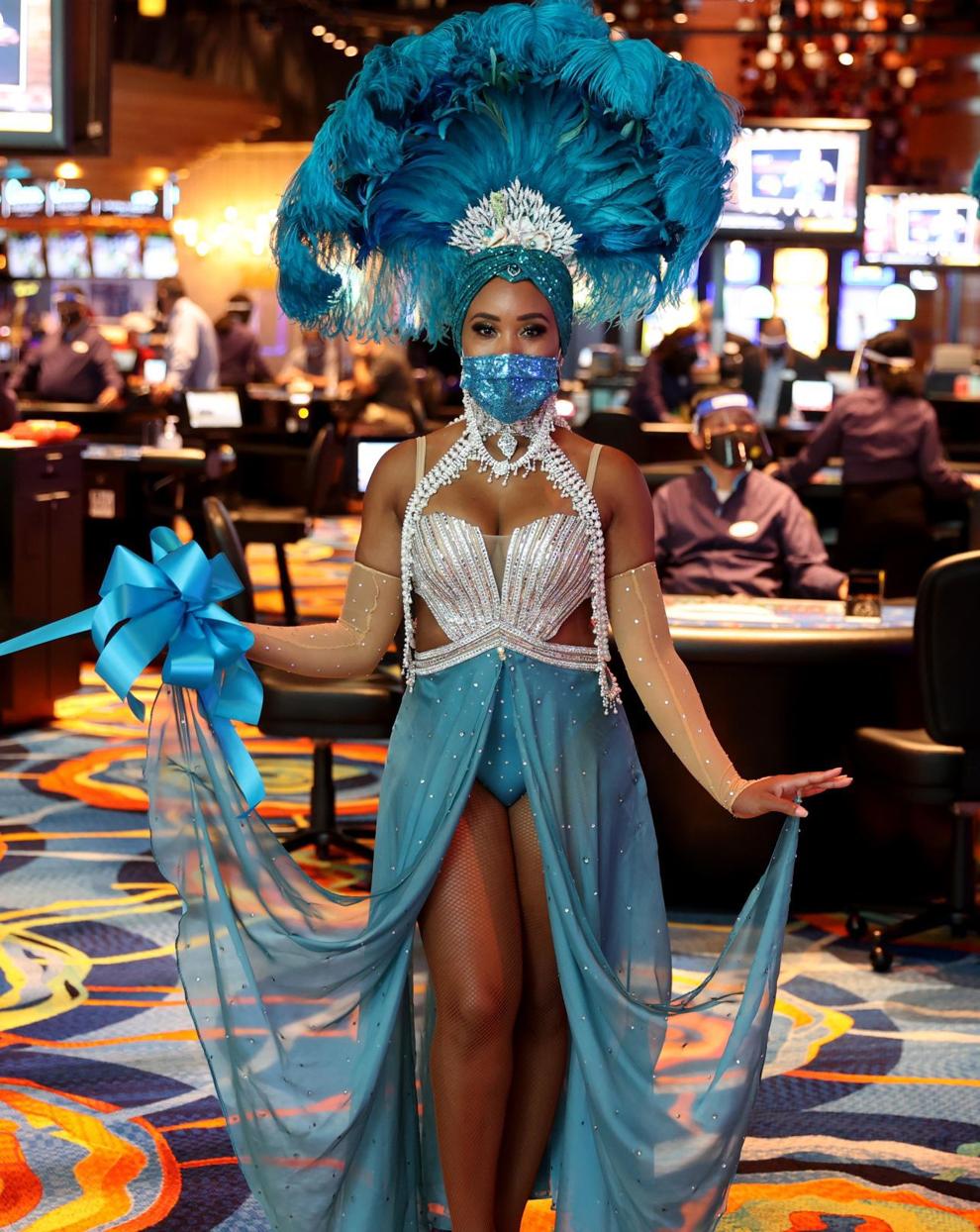 Contact: 609-272-7241
Twitter @ACPressMollyB