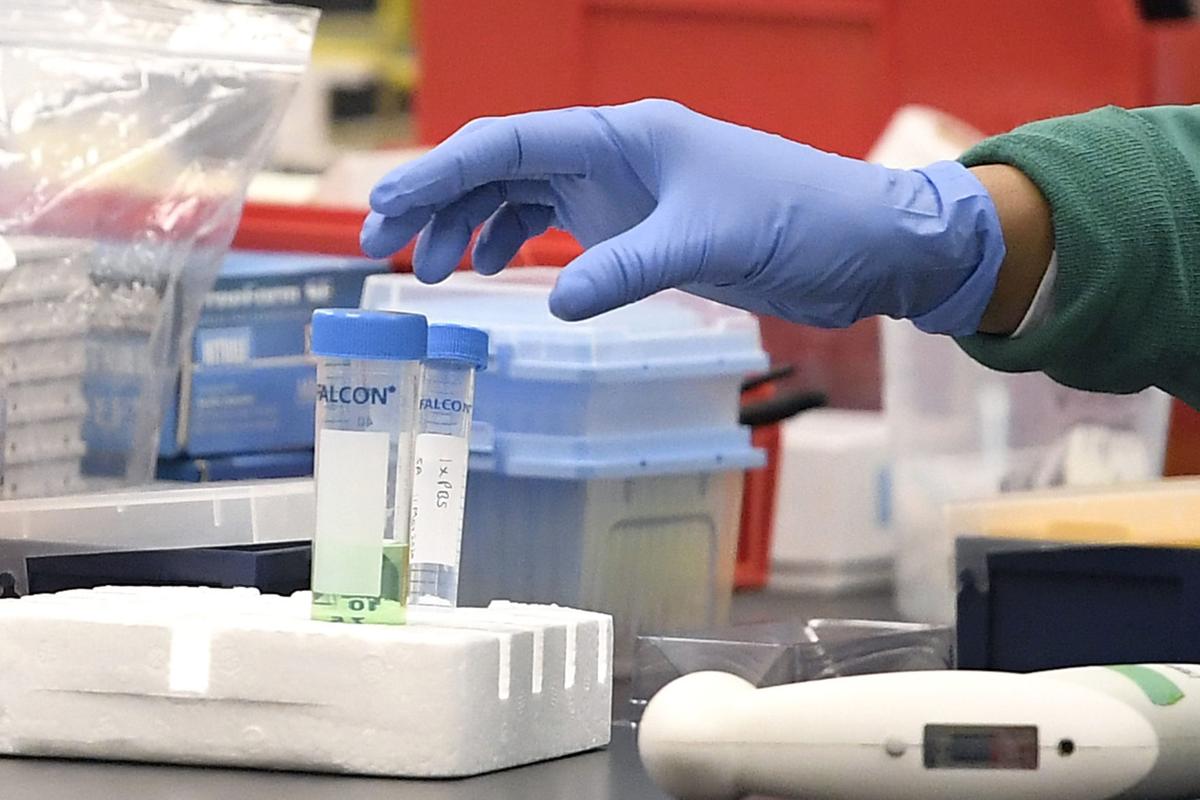 TRENTON — New Jersey homeowners facing economic strain from COVID-19 as well as a May 1 deadline to pay their property taxes could take until June 1 under an executive order Gov. Phil Murphy signed Tuesday.
The new order comes the same day the state recorded the highest number of coronavirus deaths yet at 402, bringing the overall toll to 6,442. There were about 3,000 new positive cases since Monday, bringing the total to about 114,000.
Murphy, a Democrat, stressed that the death toll spike doesn't reflect a big jump overnight, but instead shows the number of deaths from the weekend are still being counted.
New Jersey property taxpayers face among the highest taxes in the nation at nearly $9,000 a year on average.
The order authorizes local governments, which levy property taxes, to grant a one-month grace period to taxpayers. Under current law, the grace period is just 10 days. The order also means taxpayers won't incur penalties or interest if they take advantage of the grace period.
For most people, the virus causes mild or moderate symptoms that clear up within weeks. Older adults and people with existing health problems are at higher risk of more severe illness or death.
A look at other developments:
A 21-member commission will begin to advise state government on reopening the economy, Murphy said Tuesday.
The panel includes a number of national figures. Among them are former Obama administration officials Jeh Johnson, former homeland security secretary, and Lisa Jackson, one-time Environmental Protection Agency administrator. Also on the commission is former Federal Reserve Chairman Ben Bernanke.
The state must first meet meet four criteria, including boosting testing and contact tracing, along with seeing downward trends in cases and deaths, the governor said Monday as part of a six-point plan to reopen the state.
Among the commission's first tasks will advising on the timing of the restart, Murphy said.
Protesters flouted the state's stay-home and social distancing policies Tuesday, congregating outside the theater where Murphy held his news conference on the virus.
NJ.com reported they chanted "Open Jersey now," while others carried American and Don't Tread on Me flags. Some wore Make America Great Again hats.
Murphy said during the news conference he didn't begrudge people their right to protest but wished they'd do it from home.
"This is America. We all have First Amendment rights," he said. "Driving over here, I can see they're congregating. That's the last thing we need right now."
The commissioners of the Department of Human Services, Carole Johnson, and the Department of Children and Families, Christine Beyer, announced that the state will continue to help pay for childcare for essential employees through the end of May.
"We value the amazing efforts of all of the essential workers who are helping New Jersey through this challenging and unprecedented time, and we want to make sure they continue to have the child care resources they need." Commissioner Johnson said. "We also thank child care workers for their hard work and commitment, which is proving more valuable than ever during this critical period."
The state will continue to pay the following rates per week per child through the end of May:
More than 500 childcare facilities have been certified to provide emergency childcare across the state after the majority were ordered closed by executive order.
Essential employees wanting to utilize emergency care services should complete an online registration form at www.childcarenj.gov.
The state-supported, county-based Child Care Resource and Referral agencies will reach out to those who register to assist with enrollment and placement.
Essential employees include healthcare workers, police and emergency service employees, essential government employees, staff providing essential social services and workers at certain essential retail businesses among others.
The AtlantiCare Physician Group (APG) Primary Care and Urgent Care is offering COVID-19 testing to individuals who meet Centers for Disease Control's guidelines.
Testing is in Galloway, Atlantic County; Little Egg Harbor, Ocean County, and Berlin, Camden County, Mondays, Wednesdays and Fridays from 10 a.m. to 4 p.m., weather-permitting. Testing requires an appointment and a prescription from an APG Primary Care or Urgent Care provider after being seen in the office or through an AtlantiCare Telehealth visit.
"Members of the community who are experiencing symptoms of COVID-19 should call their healthcare provider to be evaluated," Mary Ann Yehl, D.O. interim medical director, said. "Symptoms of COVID-19 include cough, shortness of breath or difficulty breathing, fever, chills, repeated shaking with chills, muscle pain, headache, sore throat, and new loss of taste or smell. However, in many people, symptoms are so mild they might not recognize they are sick with COVID-19. Even if you don't have noticeable symptoms, you can spread the virus. If you feel unwell – including if you are extremely tired – it is important to call your healthcare provider."
Yehl said keeping regularly scheduled primary and specialty care visits and seeking care for other illnesses and injuries is also important.
Individuals can schedule a virtual Primary Care or Urgent Care appointment by calling the AtlantiCare Access Center at 1-888-569-1000 and learn more by visiting www.atlanticare.org/telehealth.
AtlantiCare also offers a 24/7 COVID-19 hotline for those who have questions about coronavirus. The number is 1-888-ATLANTICARE (1-888-285-2684).
The Cape May County Health Department announced 12 new cases of coronavirus disease Tuesday afternoon. Cape May County has a total of 314 confirmed cases, including 20 deaths. Fourteen of the confirmed deaths are associated with long term care living facilities, according to a release from the department. 
Atlantic County officials on Tuesday announced an additional 102 cases of COVID-19 and five deaths.
The deaths included a 71-year-old man and a 73-year-old woman from Linwood, as well as a 75-year old-man, 86-year-old man and 86-year-old woman from Hammonton, according to a news release from county spokeswoman Linda Gilmore.
County officials also confirmed 102 more residents who have tested positive among 39 men, ages 26 to 95, and 63 women, ages 19 to 95.
So far, Atlantic County has recorded 878 confirmed cases, 35 deaths and 127 residents cleared as recovered. Cape May County has recorded 302 cases, with 92 recovered and 20 deaths. Cumberland County has recorded 619 cases and nine deaths.
For most people, the new coronavirus causes only mild or moderate symptoms, such as fever and cough. For some, especially older adults and people with existing health problems, it can cause more severe illness, including pneumonia, and death.
Tuesday's numbers were the second consecutive day of a spike in new cases in Atlantic County.
The increase was attributed to the state's partnership with Cooper Hospital to provide testing at 16 long-term care facilities in South Jersey, according to the news release. Positive cases in these facilities are now being included in the county's daily counts, and as more testing is completed, more positive cases are being identified.
The additional cases included 27 residents of Hammonton and Galloway as well as 20 Absecon residents, Gilmore said. Seven new cases were confirmed in Atlantic City and Egg Harbor Township, five in Hamilton Township and four in Pleasantville. Somers Point and Ventnor each had two new cases and Buena Borough had one.
The county will provide drive-thru testing on Thursday by appointment only for symptomatic county residents with a doctor's prescription, Gilmore said. The testing will be conducted behind the Hamilton Mall in Mays Landing from 10 a.m. to 1 p.m.
Residents may make an appointment online at www.aclink.org. In addition to the doctor's prescription, residents must also provide proof of residency, such as a driver's license or utility bill, as well as the appointment confirmation.
Those who are unable to keep their appointments are asked to cancel so that others will have an opportunity to be tested.
Officials of the National Sports Collectors Convention will not be making a decision on this summer's show until May 30, at which time they'll decide whether to hold or cancel the event, according to a release from the group.
The National is scheduled for July 29 to Aug. 2 at the Atlantic City Convention Center, which is currently in use as a field hospital with 258 beds lined up in rows on the convention floor to treat non-coronavirus patients to help alleviate pressure on local hospitals.
The number of positive cases of COVID-19 in New Jersey has increased by 2,887, bringing the total to 113,856, state officials said Tuesday. There have been 402 additional deaths, bringing the state total to 6,442.
"Our ability to put our state on the road back relies upon all of us continuing our social distancing to bend the curve down and keep is going down," Gov. Phil Murphy said during his daily briefing with other state officials. "You can see that bend is happening, but we need to see that just literally going down and nose-diving."
There are 6,476 people hospitalized across the state, including 1,809 people in intensive care and 1,262 people on ventilators, Murphy said. Between 10 p.m. Sunday and 10 p.m. Monday, 419 residents were discharged from hospitals.
Source: State of New Jersey Department of Health
"The data that we show you is critical, not just in gauging our efforts against COVID-19, but also in gauging our readiness to put our state on the road back," Murphy said. "They are an important measure of public health, and before we can begin to look at restoring our economic health, we must secure our collective health."
During his report on violations to Murphy's COVID-19 mandate, four people were charged in Atlantic City last night during a burglary, State Police Superintendent Colonel Patrick Callahan said. In addition, a Brigantine man who had been warned several times about sub-letting rooms on his property was also cited.
Also during Tuesday's briefing, Murphy said that he was signing an executive order that allows municipal governments to extend the grace period for property tax payments due May 1 to June 1.
"Allowing municipalities the option of extending the grace period for May property tax payments is the right thing to do as many New Jerseyans are impacted financially as a result of this crisis," Murphy said. "Leaders of towns and cities across the state have been trying to find ways to lessen the blow on local residents, and with this action, they are empowered to provide relief to homeowners as we continue to do everything possible to fight this pandemic."
Murphy said that officials are working on plans for the state's economic recovery, even though they know they are "weeks away from being able to announce the first business re-openings."
He announced the members of the Governor's Restart and Recovery Commission.
Members of the commission include:
Dr. Shirley M. Tilghman (Co-Chair) - Professor of Molecular Biology & Public Policy and President Emeritus of Princeton University
Kenneth Frazier (Co-Chair) - Chairman and Chief Executive Officer of Merck & Co., Inc.
Dr. Ben Bernanke - Distinguished Fellow in Residence at the Brookings Institution and former Chairman of the Board of Governors of the Federal Reserve System
Dr. Richard Besser - President and CEO of the Robert Wood Johnson Foundation and former Acting Director for the Centers for Disease Control and Prevention (CDC)
Evelyn McGee Colbert - Founding Board Member and President of the Board of Montclair Film and Vice President of Spartina Productions
Tony Coscia - Chairman of the Board of Directors of the National Railroad Passenger Corporation (Amtrak), Partner and Executive Committee member of Windels Marx Lane & Mittendorf, LLP law firm and Chairman of Suez North America Inc.
Jessica Gonzalez - Founder & Chief Executive Officer of InCharged, VendX, and Lux-UVC
Dr. Jonathan Holloway - Incoming President of Rutgers University and former Provost of Northwestern University
Lisa P. Jackson - Vice President of Environment, Policy and Social Initiatives at Apple Inc., former Administrator of the U.S. Environmental Protection Agency, and former Commissioner of the New Jersey Department of Environmental Protection
Jeh Johnson - Former U.S. Secretary of Homeland Security and Partner at the law firm Paul, Weiss, Rifkind, Wharton & Garrison, LLP
Charles Lowrey - Chairman and Chief Executive Officer of Prudential Financial, Inc.
Denise Morrison - Founder of Denise Morrison & Associates, LLC and a Senior Advisor for PSP Partners. Former President and Chief Executive Officer of The Campbell Soup Company.
Dr. William Rodgers - Professor of Public Policy and Chief Economist at the Heldrich Center for Workforce Development at Rutgers University. Former Chief Economist at the U.S. Department of Labor
Neera Tanden - President and CEO of the Center for American Progress and the CEO of the Center for American Progress Action Fund
Reverend Dr. Regena Thomas - Director of the Human Rights and Community Relations Department of the American Federation of Teachers (AFT) and former New Jersey Secretary of State
Richard Trumka - President of the AFL-CIO
Lieutenant Governor Sheila Oliver* - Lt. Governor, State of New Jersey
George Helmy* - Chief of Staff, Office of Governor Phil Murphy
Judith Persichilli* - New Jersey Department of Health Commissioner
Matt Platkin* - Chief Counsel, Office of Governor Phil Murphy
Kathleen Frangione* - Chief Policy Advisor, Office of Governor Phil Murphy
The commission's goals include advising on issues of public health, workforce development and transportation, seeking ways to maximize future federal support, reviewing potential long-term investments and ensuring restart and recovery works for every family.  
Wednesday's briefing is scheduled for 1 p.m.
It would be "a challenge" for Ocean City to be fully open by Memorial Day amid the COVID-19 pandemic, city officials said.
Michele Gillian, executive director of the city's Chamber of Commerce, said Tuesday that the resort's hundreds of businesses may not be fully operational by the holiday weekend, but that the first or second week of June would be more a realistic goal.
"We could definitely be open, but I don't think we'll be up and running 100%," Gillian said, calling the holiday weekend target date a challenge.
"There's going to be guidelines that businesses need to get up to speed to make sure there's a clean safe environment for everyone," she said, referring to Gov. Phil Murphy's orders, which currently only allow essential businesses to be operational. "We would like to open in two weeks, but we want to make sure when we open, we don't see any spikes or anything like that."
There are 106 businesses on the Boardwalk alone, as well as 111 businesses downtown, she said. Overall, there are at least 800 businesses in the city, not including real estate and insurance firms.
"Believe me, the business community would love to open, but they're being as cautious and optimistic as possible," Gillian said.
The city's Boardwalk and beaches are currently closed. 
Sea Isle City Mayor Leonard Desiderio said Tuesday that he is working with local businesses to make sure the city is ready to re-open when the Gov. Phil Murphy begins to lift restrictions.
"We are working to make sure procedures are in place for rentals, restaurants, bars, retail stores, shops, and all businesses of every kind," Desiderio said in a news release. "I understand many of us want to know when will we be able to enjoy the beach; when will we be able to go to our favorite restaurants; when will we be able to go shopping for something other than groceries; when will we be able to get back to something approaching normal? Unfortunately, I can't give an exact date, but I CAN offer hope that we are nearly there...and when we do re-open, we will be ready."
The U.S. Navy Blue Angels and U.S. Air Force Thunderbirds on Tuesday will be flying over New Jersey, New York and Pennsylvania to honor first responders during the COVID-19 pandemic.
The coordinated flyover will begin over Newark and New York City around noon and will last for 35 minutes before moving on to Trenton for 10 minutes and Philadelphia for 20 minutes, according to CNN.
The military is calling the collaborative salute "America Strong."
Some part-time employees at Atlantic Cape Community College will be placed on a temporary work hiatus due to the pandemic, officials said Tuesday.
The hiatus will start for employees who cannot work from home in early May, according to a news release from the college. Classes have been moved to online instruction, and a significant portion of the jobs affected are those that cannot be performed with students no longer on campus.
"We tried to maintain full-staffing for as long as possible to avoid a move like this, but, like educational institutions across the country, Atlantic Cape is significantly financially impacted as a result of the pandemic," college President Dr. Barbara Gaba said.
Affected employees will be eligible to apply for unemployment, according to the release.
Officials in an Ocean County township reminded residents Tuesday to dispose of their personal protective equipment properly.
In a news release sent out by police in Barnegat Township, officials said that residents should not flush masks, gloves, paper towels, disinfectant wipes, baby wipes, even if the package says flushable, because they can damage sewer pump stations.
Those products do not break down in the sewers, clogging sewer mains and pump station equipment, according to the release.
"Wipes and paper towels can also clog your home's internal plumbing, which could lead you to a costly visit from a plumber," officials said.
Residents who receive benefits through the state's Supplemental Nutrition Assistance Program will get additional benefits next month to help food needs related to the pandemic.
An additional $36 million will be provided to about 214,000 households in May, according to a news release from the state Department of Human Services.
"During this tough time, we want to make sure that we are providing as much food assistance as possible to eligible households for as long as we can," Human Services Commissioner Carole Johnson said. "I continue to thank our Congressional delegation for their efforts to protect and help residents as we respond to this pandemic."
The supplemental benefits will be directly loaded to NJ SNAP recipients' Families First EBT cards as part of their regular monthly payment, according to the release.
Cases of COVID-19 and related deaths have climbed in Cumberland County to 619 cases and nine, respectively.
Fatalities have included three from Bridgeton, two from Upper Deerfield Township, one from Commercial Township and three from Vineland, according to the county's website.
The Boys & Girls Clubs of Cumberland County has rescheduled its Designer Bag Bingo fundraiser. Originally planned for May15, the new date is Nov. 13, and it will be held at the Millville Elks Club on Broad Street in Millville. Tickets are still $30 each and more information can be obtained by calling 856-696-4190 or by visiting www.bgccumberland.org.
Vineland's day of generosity and donation, #GivingTuesdayNow, will take place on May 5.
Giving Tuesday believes strongly in the idea that generosity has the power to unite and heal communities during both good and bad times, according to a news release from the city. As the COVID-19 outbreak continues to affect people of all different backgrounds and from all over the globe, Giving Tuesday Now is an opportunity for people to come together as one and spread joy, even as we practice social distancing. No act of generosity is too small, whether it's giving to a favorite non-profit, thanking a healthcare worker, safely volunteering, supporting small businesses or sharing a smile with a neighbor.
"The economic effect of COVID-19 will be felt by everyone and non-profit organizations are no exception, including us at Big Brothers Big Sisters," said Donna Bennett, President and CEO of Big Brothers Big Sisters of Cumberland & Salem Counties. "Giving Tuesday is a day where people come together and support organizations they feel connected to. I'm confident that I can speak for all non-profit leaders in saying, we are thankful for each and every supporter regardless of how they engage with us. It is through our supporters and volunteers kindness that we can continue our mission to defend the potential of the youth in our communities every day at Big Brothers Big Sisters."
 The Arc of Atlantic County announced an initiative to spread encouragement to members of the community with intellectual and developmental disabilities through a note-writing program.
Through Hope Notes, which runs through June 30, volunteers are asked to share pictures and positive words of encouragement with people who use residential services through The Arc of Atlantic County.
Notes, letters and cards, as well as drawn or painted pictures, can be mailed to:
HOPE NOTES c/o Friends at The Arc of Atlantic County
6550 Delilah Rd., St. 101, Egg Harbor Township, NJ 08234
Also on Monday, Murphy and Callahan announced an administrative order clarifying which businesses are allowed to operate through Murphy COVID-19 mandate.
1.) Pet grooming businesses, pet daycare, and pet boarding businesses and 2.) stores that principally sell items necessary for religious observation or worship shall be considered essential retail businesses.
Car dealerships may permit customers that have ordered and/or purchased a vehicle online or by phone to test drive the vehicle at the time of pick-up or prior to delivery, provided the dealership adopts social distancing policies, the individual is given access to the vehicle alone, and the dealership appropriately cleans and sanitizes the vehicle after such test drive if the customer does not purchase the vehicle.
Licensees, owners, operators, employees, or independent contractors of personal care services facilities are not permitted to provide personal care services in their own homes, the homes of others, or in any facility or business setting unless the individual personal care service provider is providing the service to their household members, immediate family or other individuals with whom the personal care service provider has a close personal relationship, such as those for whom the personal care service provider is a caretaker or romantic partner. A prior business relationship alone does not qualify as a close personal relationship.
"As long as my stay-at-home order remains in effect, we'll continue to provide New Jerseyans and our business community at-large with as much clarity as possible for any and all restrictions we've put in place," Murphy said. "I thank everyone for doing their part to stay at home and maintain social distancing, which is the single most important thing we can do to beat this virus."
"We understand the challenges businesses face in these unprecedented times and the need to keep the economy operating," Callahan said. "These clarifications address the way certain businesses are permitted to operate, while adhering to the stay-at-home order and social distancing guidelines."
Murphy also signed an executive order that extends retired officer carry permits by a period of 90 days until after the ongoing Public Health Emergency ends. The order also creates a process for individuals seeking to obtain or renew a Carry Permit to demonstrate the ability to safely handle and use a handgun as required by existing law.
"Retired law enforcement officers should not need to worry about the expiration of their carry permits," Murphy said. "At the same time, we must ensure that those applying for or renewing a carry permit have the ability to complete all legal requirements needed to obtain one. This executive order ensures that our strong, commonsense gun safety measures are in place while respecting existing law governing access to firearms."
Somers Point Councilman James Toto announced last week a partnership with My Wellness Express to provide private testing for a new coronavirus for municipal employees.
"We are in a crisis, and we have to look to President Trump's examples of partnering with industry to get through this," Toto said in a news release. "As a councilman, I want to do all that I can to keep Somers Point functioning during such a difficult time. By providing testing for our employees we can get those who are suspected of being positive tested, and back to work quicker. Or know for sure their status so they can take the appropriate measures. To solve this challenge, I contacted My Wellness Express and Mike Schwartz. Working with our administration here in Somers Point led by Sean McGuigan I am happy to announce testing will take place starting next week for our municipal employees through My Wellness Express."
Wildwood Crest officials updates residents on current restrictions during the pandemic last week.
Current restrictions include:
BEACH/BIKE PATH: The entire length of the Wildwood Crest beach and the beachfront portion of the Wildwood Crest Bike Path (Cresse Avenue to Rambler Road) are currently closed to the public for all activities. The borough has announced tentative plans to open both the beach and the bike path for all activities beginning May 8. These openings are contingent on any new restrictions or mandates put forth by the State of New Jersey or the County of Cape May.
PUBLIC PARKS AND PLAYGROUNDS: All public parks and playgrounds in the borough are currently closed. The borough has announced tentative plans to open these facilities beginning May 8, contingent on any new restrictions or mandates put forth by the State of New Jersey or the County of Cape May.
BOROUGH BUILDINGS/FACILITIES: All Borough of Wildwood Crest public buildings remain closed. This includes Borough Hall, Crest Pier Recreation Center, Joseph Von Savage Memorial Pool, Department of Public Works facility, Wildwood Crest Volunteer Fire Company No. 1 building and Nesbitt Tourism Information Center. These buildings are currently closed indefinitely.
SEWER RENT PAYMENTS: The deadline for payments of first-quarter sewer rents has been extended to May 1, with a 10-day grace period. The previous deadline was April 1.
MERCANTILE LICENSES: The deadline for payment of 2020 borough mercantile license fees has been extended to June 1. The previous deadline was May 1.
PROPERTY TAX PAYMENTS: The due date for second-quarter property tax payments (May 1) and penalties for late payments have not changed. Any potential changes to property tax payment deadlines can only be made by the State of New Jersey. The borough is considering temporarily lowering the interest rate penalties for late payments. More information may be forthcoming.
SHORT-TERM RENTALS: As per a resolution passed by the Cape May County Board of Chosen Freeholders on April 7, short-term rentals to transient or seasonal guests are prohibited. Exceptions include those listed in New Jersey Office of Emergency Management Order 2020-8; employees of local, county, state or federal agencies requiring housing as part of their official duties; and employees of essential businesses requiring housing as part of their official duties.
In conjunction with the County of Cape May, the Borough of Wildwood Crest is also involved in developing plans for the reopening of area businesses. In addition, the borough is currently working on plans to loosen restrictions on businesses in order to help aid their financial recoveries.
For further information, contact the borough at 609-522-5176.
GALLERY: Gov. Phil Murphy tours Atlantic City Convention Center field hospital
Joe Lamberti - 2020-04-21 15-28-31 - jl_murphy_atlantic_city_42120_01.JPG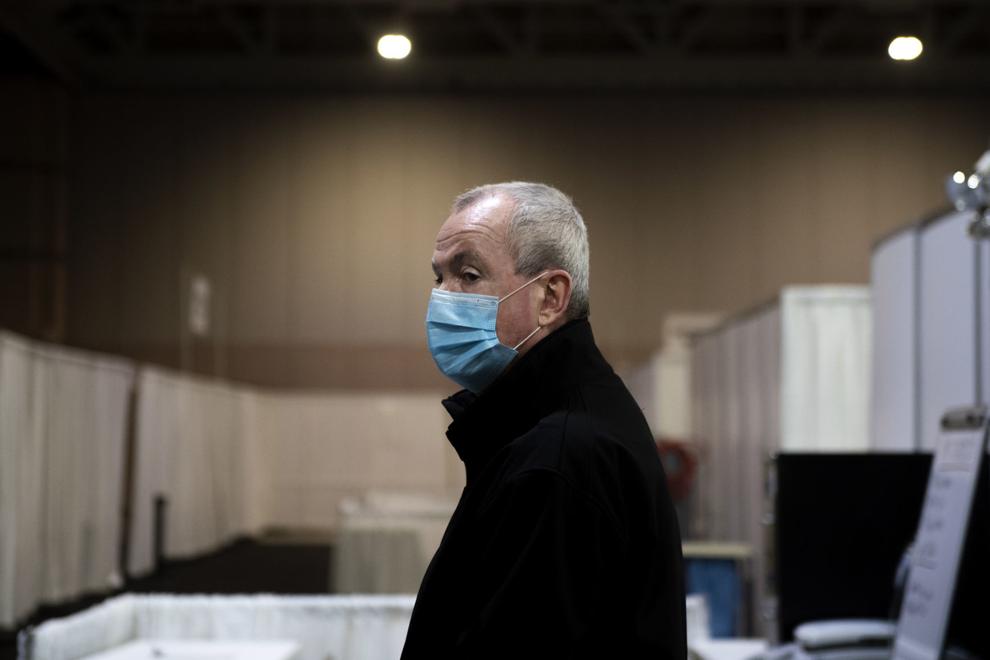 -- HIDE VERTICAL GALLERY ASSET TITLES --
Joe Lamberti - 2020-04-21 15-28-36 - jl_murphy_atlantic_city_42120_02.JPG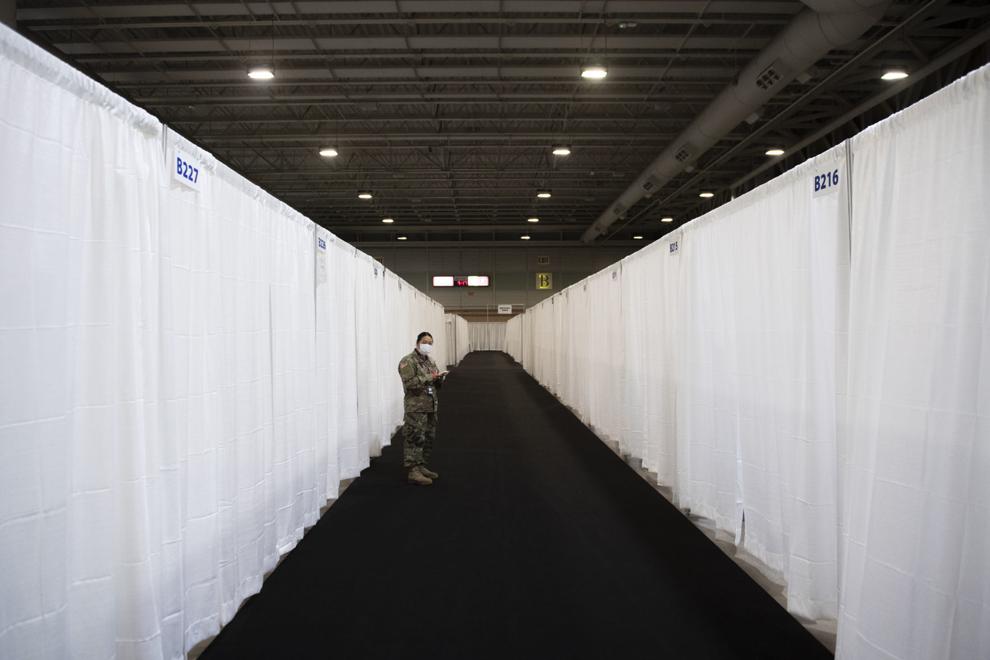 Joe Lamberti - 2020-04-21 15-28-45 - jl_murphy_atlantic_city_42120_04.JPG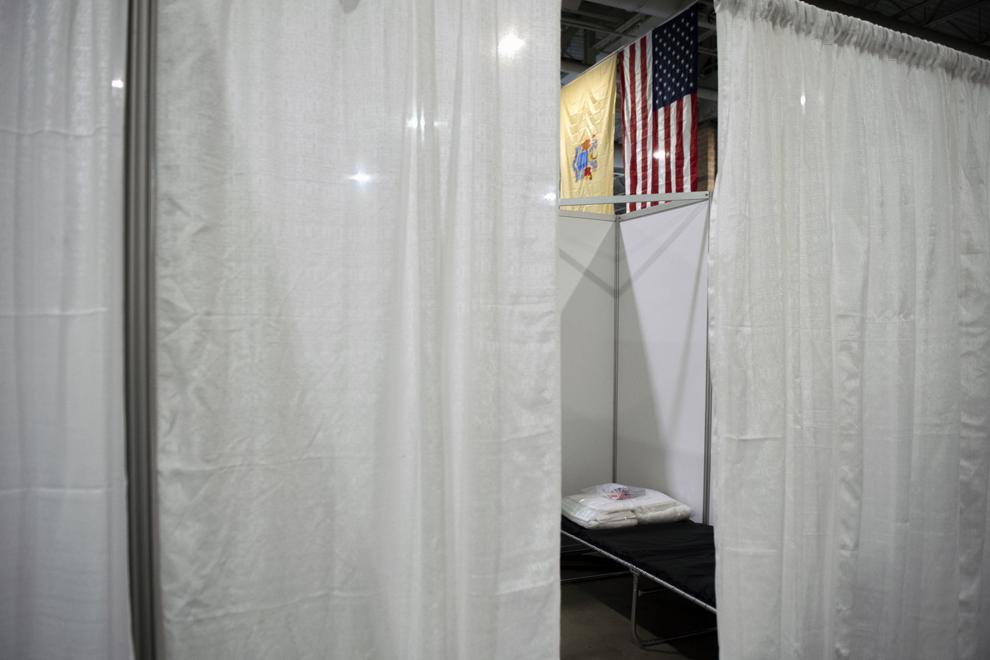 Joe Lamberti - jl_murphy_atlantic_city_42120_01.JPG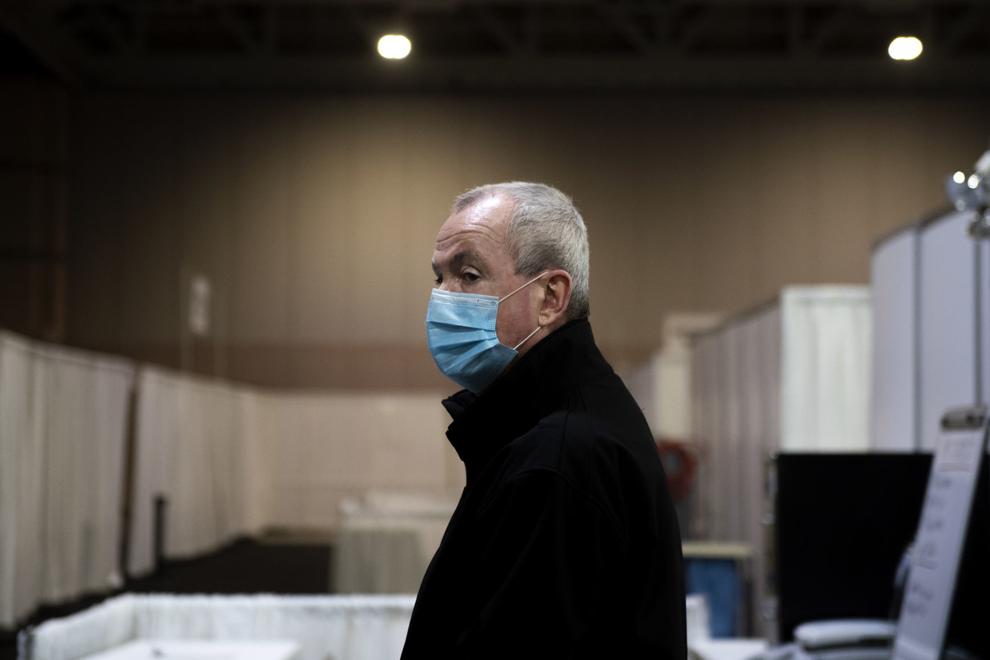 Joe Lamberti - jl_murphy_atlantic_city_42120_02.JPG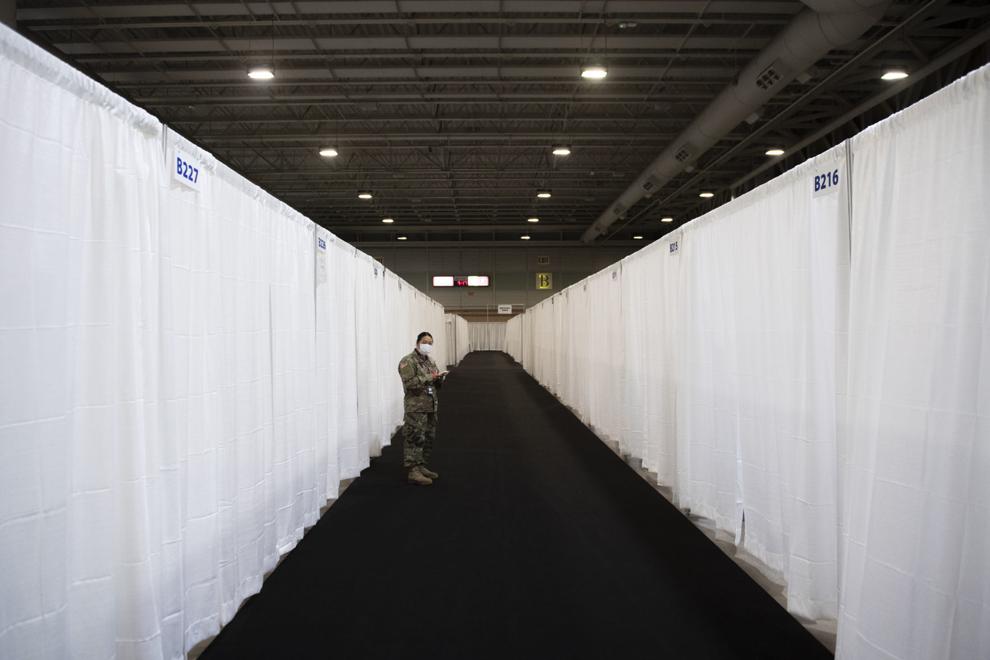 Joe Lamberti - jl_murphy_atlantic_city_42120_03.JPG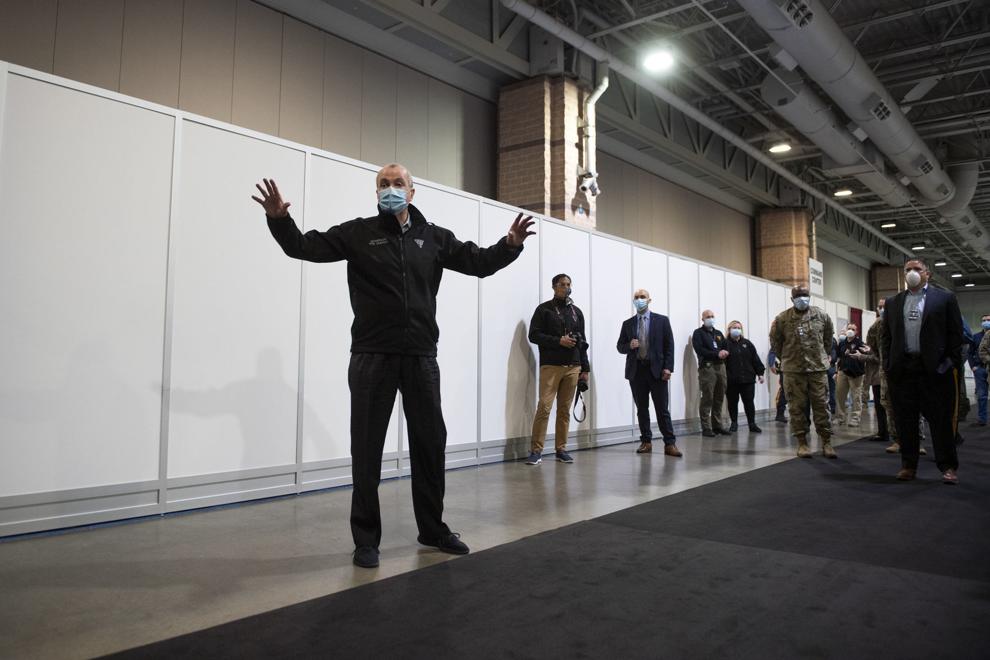 Joe Lamberti - jl_murphy_atlantic_city_42120_04.JPG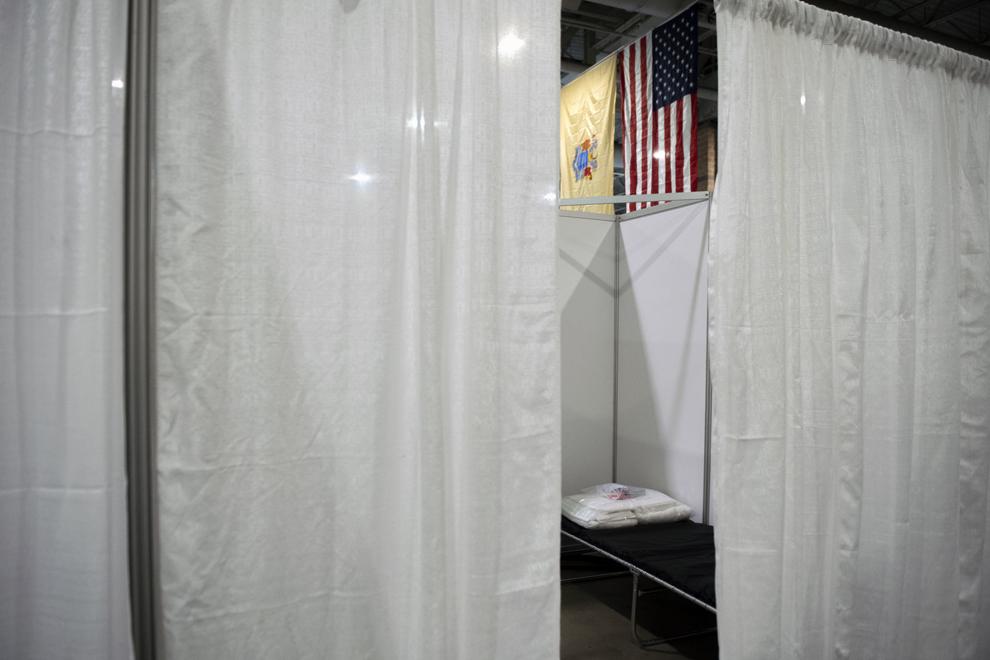 Joe Lamberti - jl_murphy_atlantic_city_42120_05.JPG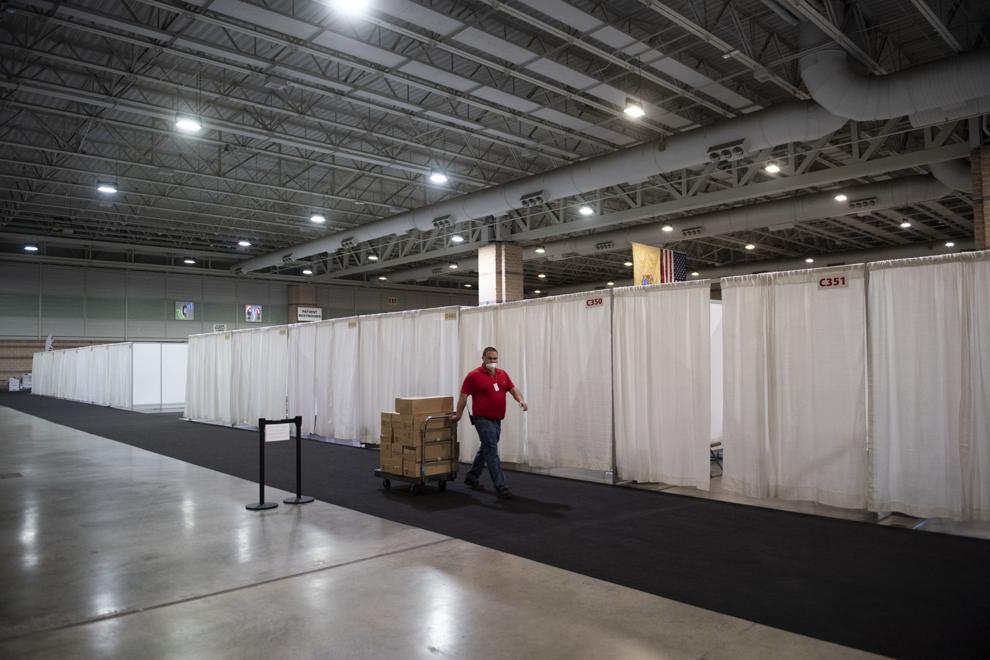 Joe Lamberti - jl_murphy_atlantic_city_42120_06.JPG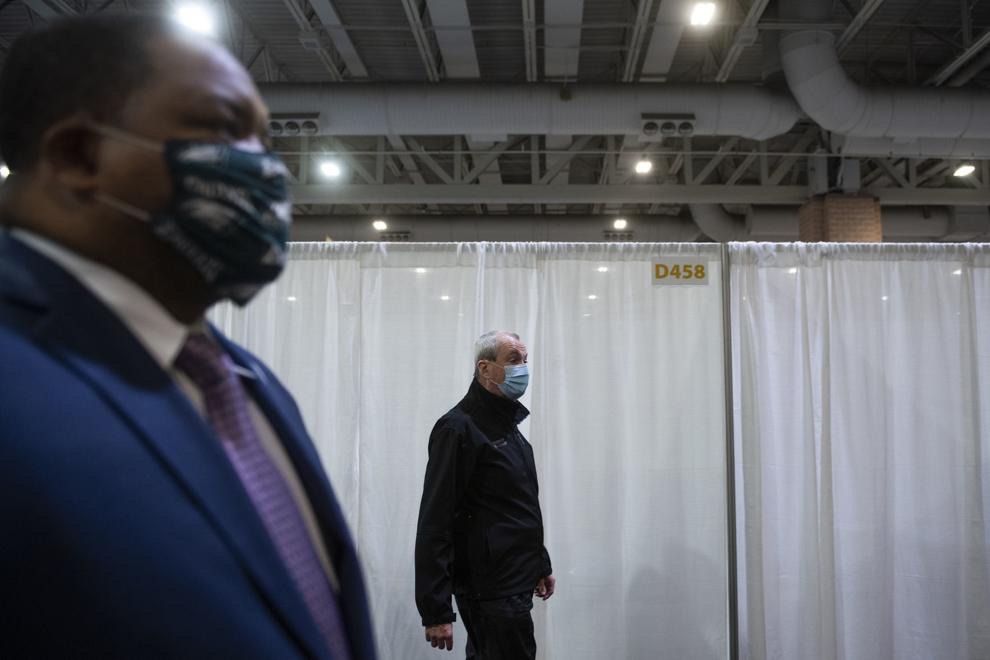 Joe Lamberti - jl_murphy_atlantic_city_42120_07.JPG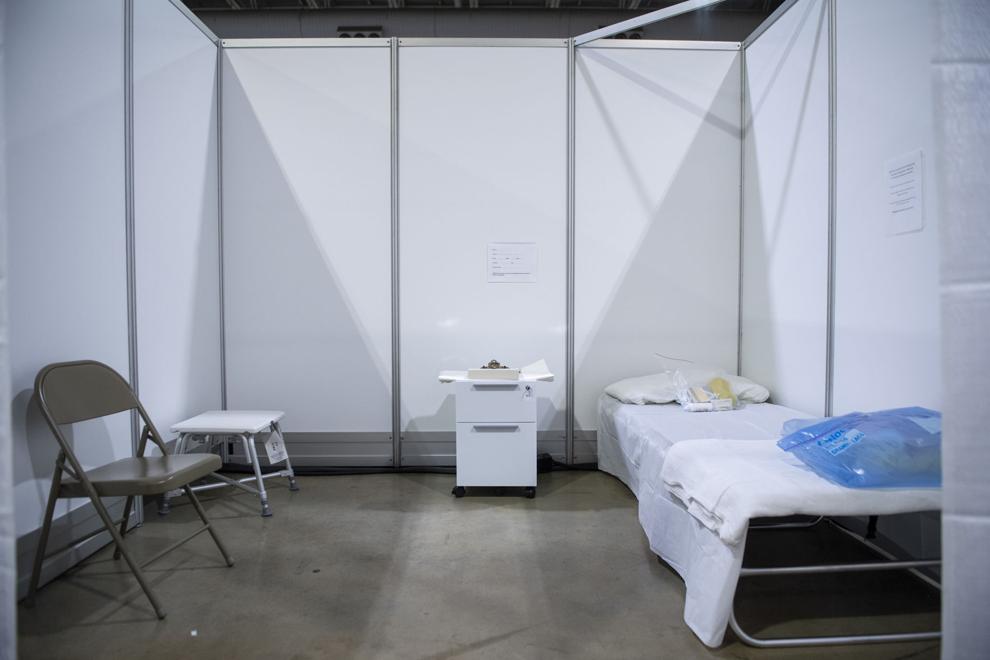 Joe Lamberti - jl_murphy_atlantic_city_42120_08.JPG
Joe Lamberti - jl_murphy_atlantic_city_42120_09.JPG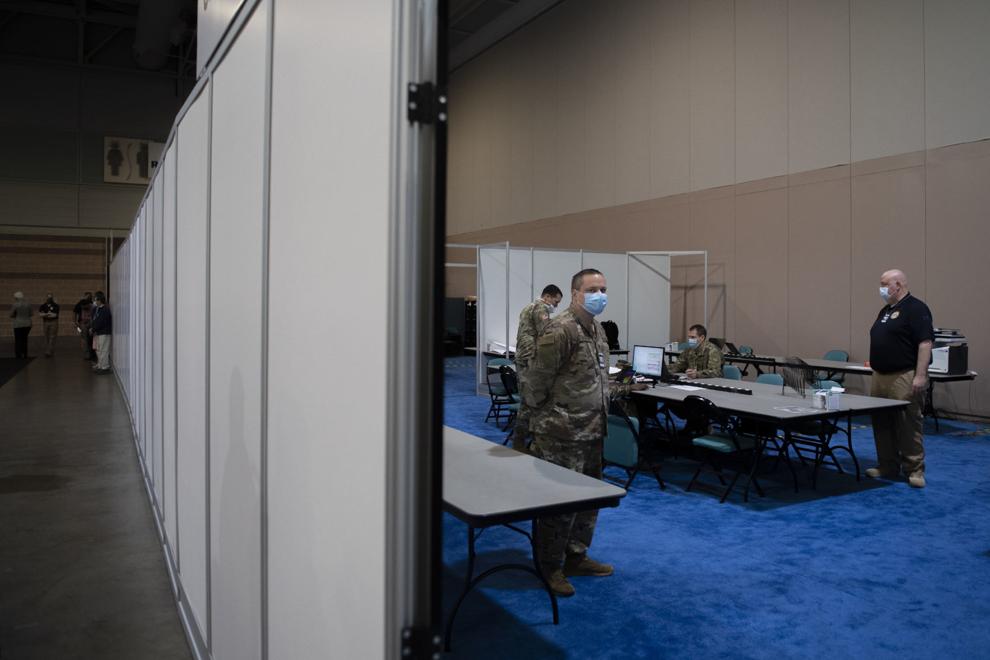 Joe Lamberti - jl_murphy_atlantic_city_42120_10.JPG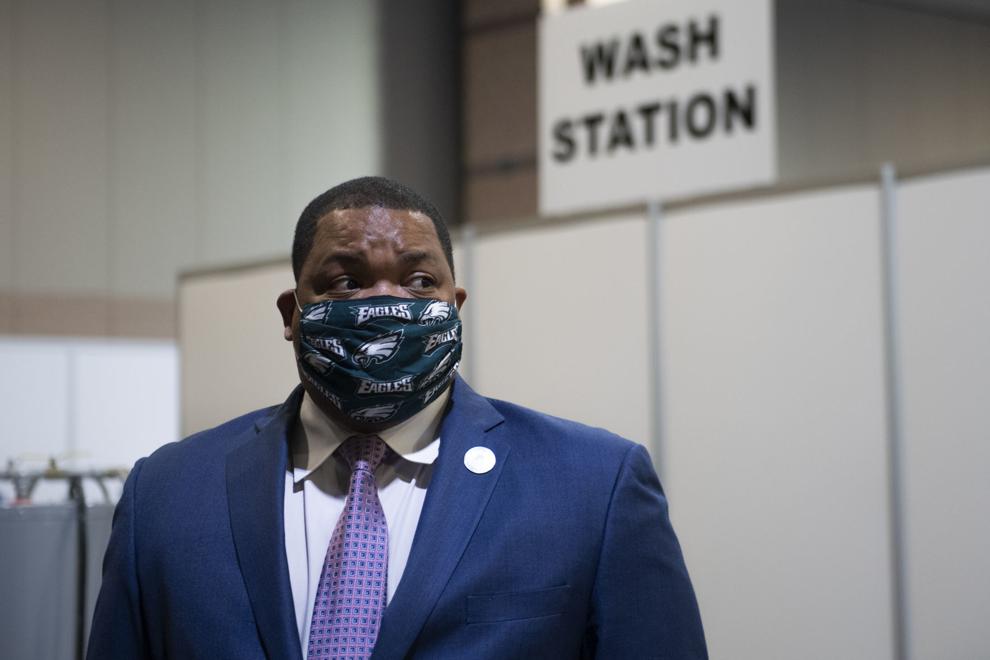 Joe Lamberti - jl_murphy_atlantic_city_42120_11.JPG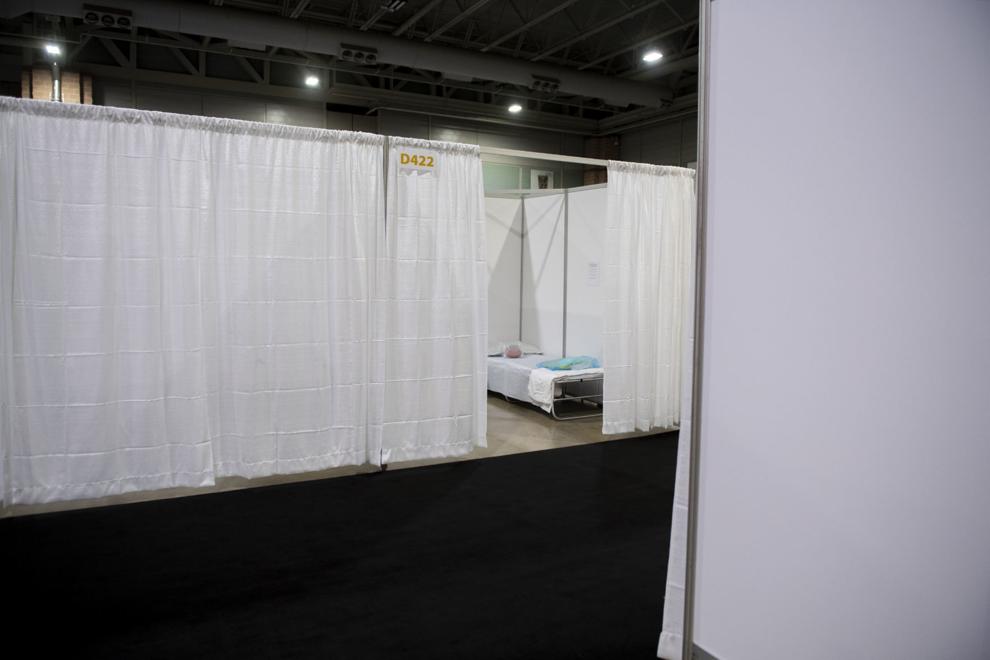 Joe Lamberti - jl_murphy_atlantic_city_42120_12.JPG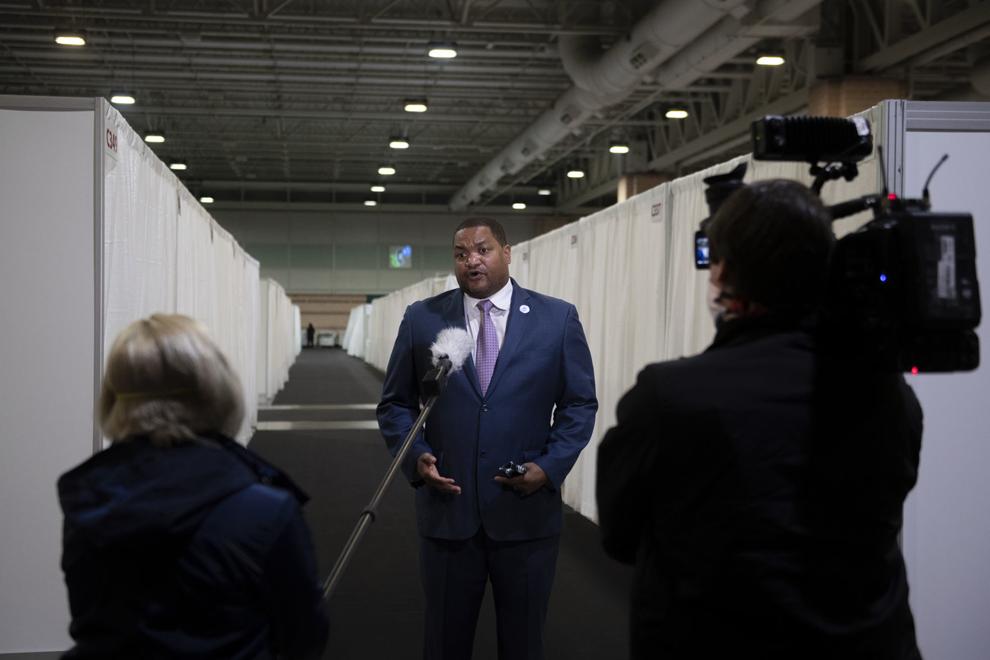 Joe Lamberti - jl_murphy_atlantic_city_42120_13.JPG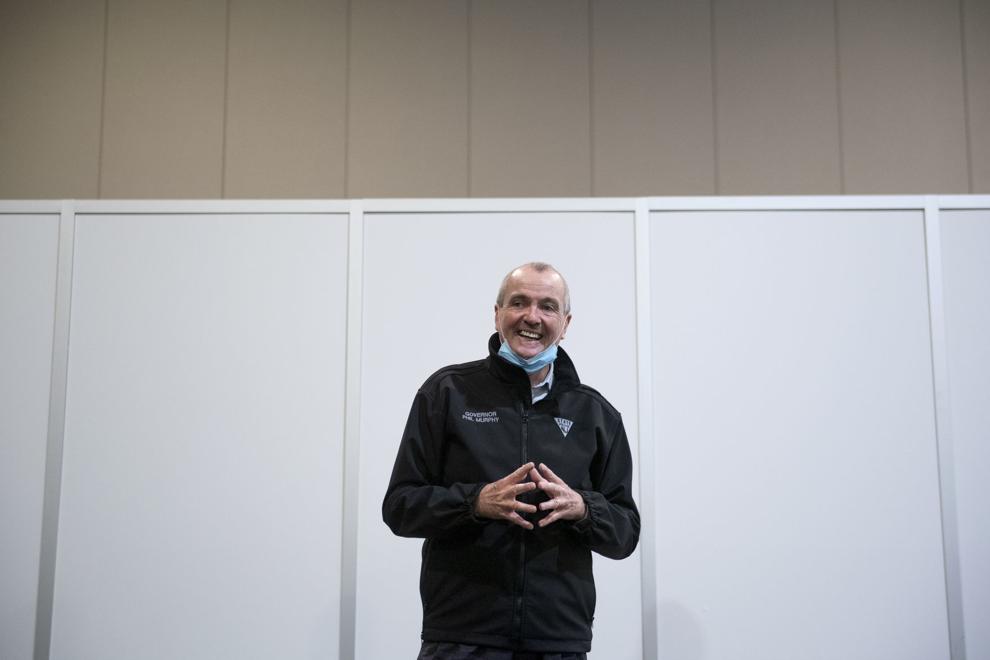 Joe Lamberti - jl_murphy_atlantic_city_42120_14.JPG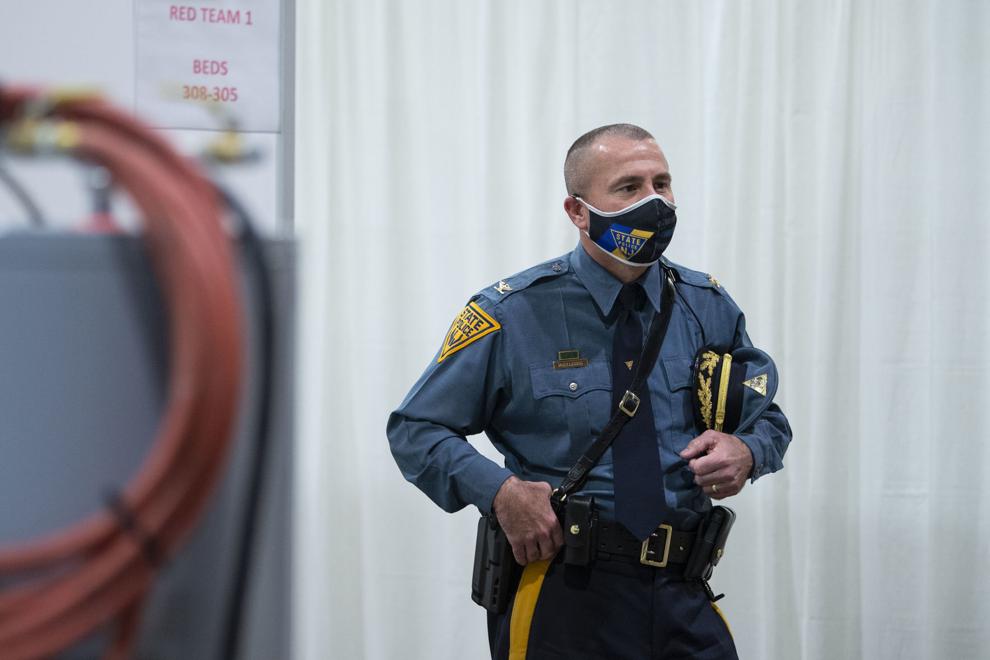 Joe Lamberti - jl_murphy_atlantic_city_42120_15.JPG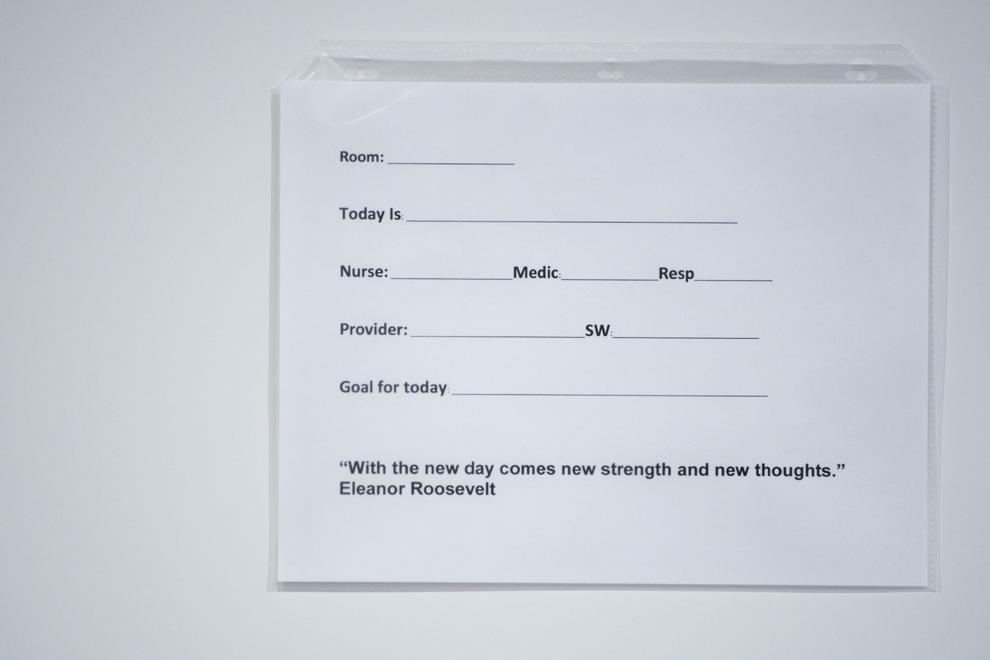 Joe Lamberti - jl_murphy_atlantic_city_42120_16.JPG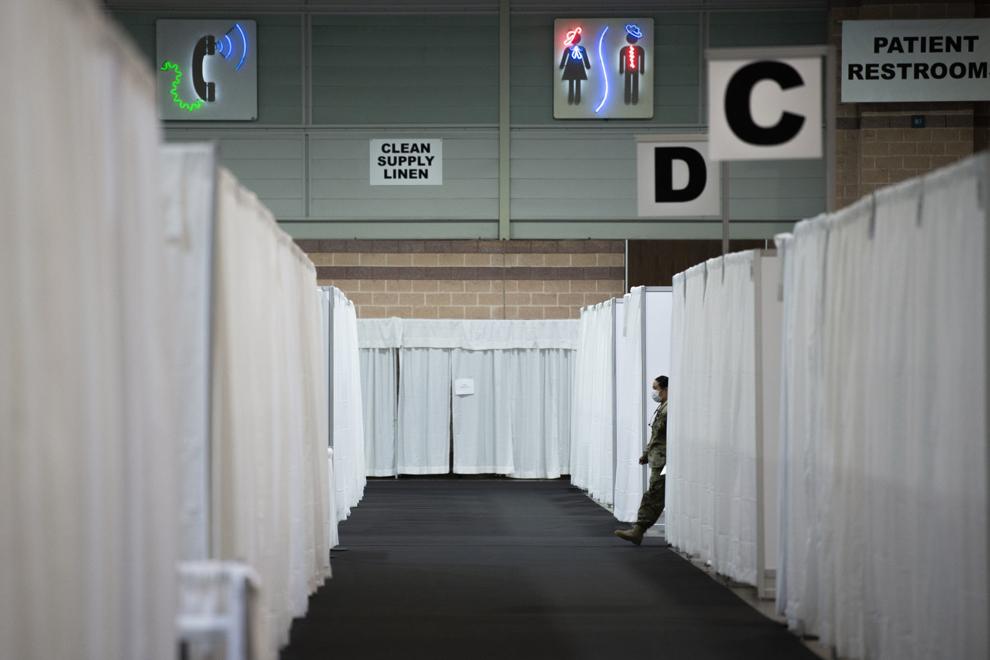 AC Convention Center field hospital
Contact: 609-272-7241
Twitter @ACPressMollyB