Atlantic County health officials on Tuesday reported 37 new cases of COVID-19 and two additional deaths.
The new cases of are among 14 men, ages 22 to 80, and 23 girls and women, ages 2 to 96, according to a news release from Atlantic County spokeswoman Linda Gilmore. The fatalities included an 81-year-old Buena Borough man and a 90-year-old Hammonton woman, both of whom had pre-existing conditions that put them at higher risk for complications.
Of the positives, there were 10 in Pleasantville, eight in Galloway, four in Atlantic City and three each in Absecon and Egg Harbor Township. Northfield and Hammonton each had two new cases, Gilmore said, while Brigantine, Buena Borough, Hamilton Township, Margate and Somers Point each had one.
So far, Atlantic County has confirmed 2,097 cases with 149 deaths as well as 712 residents who have been cleared as recovered. Cape May County has reported 579 cases with 47 deaths and 276 designated off quarantine. Cumberland County has reported 1,872 cases with 62 deaths.
Atlantic County will continue to provide COVID-19 testing, however, the testing location has been moved to Northfield, behind the county's Public Works facility at Route 9 and Dolphin Avenue. The new location provides greater protection from the elements in the event of inclement weather.
This week's testing will take place from 10 a.m. to 1 p.m. on Wednesday and Thursday for symptomatic county residents with a doctor's prescription, proof of residency and appointment confirmation.
Appointments can be made on the county web site at www.aclink.org. Those who are unable to keep their appointments are asked to cancel so others may have an opportunity to be tested.
Fifteen new cases of COVID-19 have been discovered over Monday and Tuesday in Cape May County, according to county's Department of Health.
New cases were found in the following municipalities: four cases in Middle Township; three cases in North Wildwood; two cases each Dennis Township, Lower Township and Ocean City; and one case each Upper Township and West Cape May.
Cape May County's total has increased by 15 cases over two days, making a total of 594 cases in the county. New Jersey has a total COVID-19 cases and 11, 191 deaths.
"As the state slowly starts to open, and transition into the new normal, it is important to continue to practice prevention measures," said Kevin Thomas, Cape May County's health officer.
The class of 2020 will be allowed to gather next month for outdoor graduation ceremonies, Gov. Phil Murphy announced Tuesday.
"I am proud to say that you will have your opportunity to join with your classmates and families to celebrate your graduation," Murphy said during his daily press briefing with other state officials. "..Our goal is to ensure that our students are giving the sendoffs they richly deserve, and which they have been working toward. We want them to celebrate and to be celebrated by their families, friends and the educators who helped get them there."
The order applied to high schools, colleges and any other graduations, he said. 
State education officials will release guidance Wednesday for outdoor ceremonies, he said, which might require several different ceremonies over a number of days, depending on class size and social distancing requirements.
He revealed the announcement in a Tweet Tuesday morning, saying that outdoor graduation ceremonies will be allowed beginning July 6.
"Beginning July 6th, schools WILL have the opportunity to hold outdoor graduation ceremonies that comply with social distancing – ensuring the health and safety of all in attendance," Murphy said in the Tweet.
The number of positive cases of COVID-19 in New Jersey has increased by 703, bringing the total to 155,764, Murphy said. There have been 54 additional deaths, bringing the state total to 11,191.
He noted that the numbers are distorted by Memorial Day weekend, but the trends "continue very meaningfully in the right direction."
There are 2,723 people hospitalized across the state, including 786 people in intensive care and 578 people on ventilators, Murphy said. Between 10 p.m. Sunday and 10 p.m. Monday, 131 residents were discharged from hospitals, while 134 people entered hospitals.
In South Jersey, there were 31 new hospitalizations, Murphy said, with 38 discharges.
"We're hopeful that nothing will change in the near future given how many residents and visitors were out across our state throughout this past weekend," Murphy said. "Each day brings with it surer signs that we're moving closer to be able to enter phase two of our economic restart, but we also have to balance our optimism with this reality – among our neighbors and other major states in the country, we still lead in some indicators that we would rather not."
While the state has moved to second in the country behind Conneticut for new cases per 100,000 people, New Jersey still leads with the most patients in the hospital and new deaths per 100,000 people.
So far, Atlantic County has reported 1,860 cases with 121 deaths and 541 cleared as recovered. Cape May County has reported 530 active cases with 41 deaths and 257 off deemed off quarantine. Cumberland County as reported 1,675 cases and 56 deaths.
For most people, the new coronavirus causes only mild or moderate symptoms, such as fever and cough. For some, especially older adults and people with existing health problems, it can cause more severe illness, including pneumonia.
Also during the briefing, Murphy explained that an executive order he signed Friday allows professional sports teams which train or play in the state may return to training camps or competition.
"I recognize that obviously not all our sports are back, and we continue our work with all stakeholders, including, if not especially, youth sports leagues, to hopefully see their resumption in the near future," he said.
Department of Health Commissioner Judith Persichilli said that Tuesday marked the first day that hospitals and ambulatory surgery centers begin to perform urgent elective surgeries that have been postponed due to the pandemic.
She also said that there has been a "dramatic drop" in the number of vaccine doses ordered and administered between March and April 20 as compared to the same period last year.
There has been a 40% decline in pediatric vaccines administered to children 2-years-old and younger, and 60% decrease in vaccinations for those children older than 2, she said.
"The need to protect serious childhood diseases like whooping cough doesn't disappear during the COVID-19 public health emergency," Persichilli said. "Well child visits and vaccinations are essential services and help ensure children are protected against deadly vaccine-preventable diseases like tetanus, measles, mumps and influenza type B."
State Police Superintendent Colonel Patrick Callahan announced a dozen violations of the governor's executive orders aimed to mitigate the spread of COVID-19.
In Wildwood, a motel owner was cited for renting motel rooms at two separate hotels he owned, Callahan said.
Wednesday's briefing is scheduled for 1 p.m.
Officials have scheduled another emergency food kit giveaway for Atlantic City's casino workers this week.
The giveaway, scheduled for 10 a.m. to 2 p.m. Thursday, will be held at Bader Field, 600 North Albany Street, according to a news release. The giveaway is a combined effort of the New Jersey State AFL-CIO and its affiliated unions, the Casino Reinvestment Development Authority and the Community FoodBank of New Jersey.
Highlights of the giveaway will include baked goods by the Bakery Confectionery Tobacco and Grain Millers International Union, according to the release, and union volunteers will be distributing the kits.
"I am extremely proud of the compassion and solidarity of our union brothers and sisters for their support of the entire community," New Jersey State AFL-CIO President Charles Wowkanech said. "The BCTGM leadership was extremely enthusiastic about contributing to this great cause, and as a result, there will be tractor-trailers with union-made baked goods waiting for families in need when they arrive this week."
A report released Tuesday by the Lloyd D. Levenson Institute of Gaming, Hospitality & Tourism School of Business at Stockton University shows that even through Restaurant Week in Atlantic City was cut short this year, visitors would come back in 2021.
Restaurant Week, scheduled to run from March 8-13 with some restaurants extending through March 20, ended March 16 due to the statewide Executive Order that closed restaurants, according to a news release from Stockton University.
"Atlantic City Restaurant Week continues to have a positive economic impact in the region and is a successful visitation driver for the destination," said CRDA Director of Communications & Marketing Larry Sieg. "This data shows a growing draw from outside our local market, which increases overnight stays and allows us to a build momentum year over year.
The Restaurant Week report was commissioned by the New Jersey Casino Reinvestment Development Authority (CRDA) and Atlantic City Restaurant Week Committee.
As in previous years, patrons of Atlantic City's annual Restaurant Week were surveyed regarding their personal characteristics and experience of the event. Survey responses were collected over the course of one week, March 8–13, and 212 responses were collected via an online survey.
Seven of 10 Restaurant Week attendees were returning patrons
38% of first-time patrons heard about Restaurant Week from the Restaurant Week Website, 29% from Friends/Relatives.
Eight out of 10 Restaurant Week attendees said the event factored into their decision to visit Atlantic City.
68% of all Restaurant Week patrons were 41 or older, one-third were between the ages of 21 and 40.
24% of Restaurant Week patrons traveled more than 50 miles to attend 83% of patrons were from New Jersey, 7% from Pennsylvania and 4% from New York
Among Restaurant Week patrons who were not residents of Atlantic City, 3 out of 10 said they were staying in the Atlantic City area overnight.
57% of respondents rated Restaurant Week 5 out of 5 for value.
87% of 2020 patrons said they would return in 2021.
"Restaurant Week is popular among locals, but these results indicate that it also drives visitation to Atlantic City," said Jane Bokunewicz, coordinator of LIGHT. "With almost a quarter of respondents traveling more than 50 miles and 30% of non-residents staying overnight, this is clearly an event that could continue to increase visitation in a relatively slow time of year."
Due to the shortened event, it is not possible to completely compare this year's report to previous years, according to the release. Based on the limited responses, patrons who responded to the 2020 survey had visited more restaurants than comparative samples in 2019 and 2018, traveled in slightly larger groups than in previous years and spent an average $101.02 per restaurant visit, more than 2019 ($95.36) and 2018 ($94.28).
Restaurant spending is also just one facet of the economic activity generated by Restaurant Week every year, according to the release. Visitors may come to Atlantic City for Restaurant Week, but according to the survey they also gamble, shop and take advantage of all the resort's other amenities. The Restaurant Committee's efforts to promote the event also have the added benefit of promoting Atlantic City as a year-round destination for fine dining.
The Cape May County Chamber will host a webinar this week aimed at helping businesses learn what they will need to reopen.
The webinar, "Emerging Stronger, Navigating New Standards," is scheduled for 10 a.m. on Thursday, according to a news release. The session will be presented by Mary Foltz, who is the President & Chief Service Strategist of Service Counts!, and who took her experience working for hospitality giants, Disney, Marriott, Sheraton and Hershey Entertainment & Resorts to start her own business.
The session will cover four key points:
Customer Experience Leaders & Laggards: Data from the 2010 Watermark Consulting Group study that shows the performance of customer experience leaders during the 2008 Great Recession and how they outperform CX Laggards before, during and after the recession.
Business Adaptations: Importance of compliance with CDC, FDA, AIHA, and other regulatory agencies, developing a new strategic plan, getting prepared to re-open business, partnerships, retention and reputation, Stockdale Paradox.
Employee Experience: The importance of creating a great employee experience, communication, transparency, training, empathy.
Customer Experience: Clear and concise communication, identifying customer touchpoints and Moments of Truth, and the value equation V = Q +S/$.
The interactive program will be held on the Chamber's Zoom platform.
"As businesses in our region begin to reopen, we want them to have the best possible tools to meet the new challenges we are all facing," said Vicki Clark, Chamber President. "This program will provide excellent and in-depth information specific to our Cape May County community to help businesses adapt and continue to succeed," she added.
The 12th edition of the Lighthouse International Film Festival on Long Beach Island, Ocean County, will be taking place this year on June 16-20 and will screen new films in drive-in venues, according to a news release from the organization.
"While COVID19 put our daily lives on hold, it also shut down the window to the alternative universe of imagination, creation, and art that is cinema. Lighthouse International Film Festival is here to reopen this window on the big screen, as part of LBIs rejuvenation", says LIFF executive director Amir Bogen, "While the drive-in option is being discussed in several festivals around the world, LIFF is willing to lead the way and make it happen for LBI's amazing community and our fabulous filmmakers."
In order to allow the festival more time to reorganize according to the public health guidelines, Lighthouse International Film Festival 2020 will be pushed back two weeks from its original dates and open this year on LBI on Tuesday, June 16th and will close on Saturday, June 20th, according to the release.
Obviously, this year's Lighthouse will be very different from previous editions, as it is being dictated by the Covid-19 health and safety requirements, according to the release. The famous LIFF parties, the filmmaker panels, and networking events won't happen this year under these unfortunate circumstances. That being said, the festival is proud to screen great new films that deserve to be seen on the big screen for the well-being of both the audience and the filmmakers.
The 12th Lighthouse International Film Festival is a tribute to the incredible people of LBI as well as the film industry that has been stuck in a standstill for months, according to the release. While the island is slowly reopening with limited businesses and restaurant activity, we feel we can still celebrate films in a safe way and provide a special unique viewing experience.
The class of 2020 will be allowed to gather next month for outdoor graduation ceremonies, Gov. Phil Murphy announced Tuesday morning.
"Beginning July 6th, schools WILL have the opportunity to hold outdoor graduation ceremonies that comply with social distancing – ensuring the health and safety of all in attendance," Murphy said in a Tweet. 
TO THE CLASS OF 2020: Beginning July 6th, schools WILL have the opportunity to hold outdoor graduation ceremonies that comply with social distancing – ensuring the health and safety of all in attendance. 🎓 pic.twitter.com/MqwVtPjZh4

— Governor Phil Murphy (@GovMurphy) May 26, 2020
Jewish Family Service of Atlantic & Cape May Counties has been selected to receive a $60,000 grant from The Horizon Foundation for New Jersey, the nonprofit announced Tuesday.
The grant earmarks $40,000 for JFS' Wellness Network and $20,000 for the COVID-19 Emergency Relief Fund, according to a news release from the nonprofit.
"The generous Wellness Network grant will assure that our programs and events, specifically focused on the health of individuals with mental illness, will continue seamlessly for residents throughout the county, especially during this unprecedented time," said Andrea Steinberg, JFS' Chief Executive Officer.
For years, the Wellness Network (WN) has provided a lifeline for more than 500 Atlantic County residents who have one or more chronic conditions and experience barriers to care, according to the release. The Wellness Network encourages individuals to identify healthier personal goals, create care plans and adopt self-management practices. JFS' experience shows that WN's innovative care coordination and patient advocacy services result in better health outcomes and a reduction in preventable hospitalizations.
"Horizon is pleased to support the important work being done by Jewish Family Service," said Jonathan R. Pearson, Executive Director of The Horizon Foundation for New Jersey. "The Wellness Network and COVID Relief Fund align with Horizon's commitment to helping our members access the resources they need to manage their health. The Horizon Foundation for New Jersey works across the state with grantees who share our commitment to improving the health and communities we serve."
While still providing its dozens of programs, including Wellness Network, since March, JFS has seen a 35% increase in the Food Pantry use and more than 65% increase in Kosher Meals on Wheels program, according to the release. In addition, the JFS Shop at Home program grew by more than 200%. With many neighbors, especially older adults without transportation or concerned about their vulnerability of being in public, these programs are essential to ensure they remain safe and well-cared for in their home environment.
"The grant for JFS' COVID relief efforts will assure we can continue to supply the services and resources needed to residents in our community," Steinberg. said With many people either unemployed or underemployed due to the pandemic, the need for food has more than doubled and this grant will enable JFS to keep its Food Pantry well-stocked for individuals and families."
For more information on JFS programs and services, visit www.JFSatlantic.org or on social media at JFSAtlantic.
The Atlantic County Library System will begin curbside pickup service for requested materials beginning Monday at each of its nine branches, officials said Tuesday.
Patrons will be able to use this service from 10 a.m. to 4  p.m. Monday through Friday weather permitting, and will be required to wear a mask or face covering during pickup, according to a news release.
Items may be placed on hold by using the ACLS catalog or app, by email or by phone to any branch to request titles and formats, according to the release. There will be a temporary checkout limit of seven items, including up to four DVDs, per library card.
Library staff will contact patrons by phone or email once their requested materials are available, according to the release. Normal due dates and fines will be in place for anything checked out as of June 1 or thereafter.
External library book drops will also be available as of June 1 for the return of library materials, according to the release. 
State officials scheduled an 11 a.m. briefing Tuesday to update residents on the spread of COVID-19.
Appearing for the briefing will be Governor Phil Murphy, Department of Health Commissioner Judith Persichilli, State Epidemiologist Dr. Christina Tan and State Police Superintendent Colonel Patrick Callahan.
So far, Atlantic County has reported 2,060 cases with 147 deaths and 712 residents who have been cleared as recovered. Cape May County has reported 579 cases with 47 deaths and 276 designated off quarantine. Cumberland County has reported 1,872 cases with 62 deaths.
Source: State of New Jersey Department of Health
For most people, the virus causes mild or moderate symptoms that clear up within weeks. Older adults and people with existing health problems are at higher risk of more severe illness or death.
GALLERY: Memorial Day photos from the Ocean City Boardwalk
GALLERY: Memorial Day photos from the Ocean City Boardwalk
052620_nws_ocboardwalk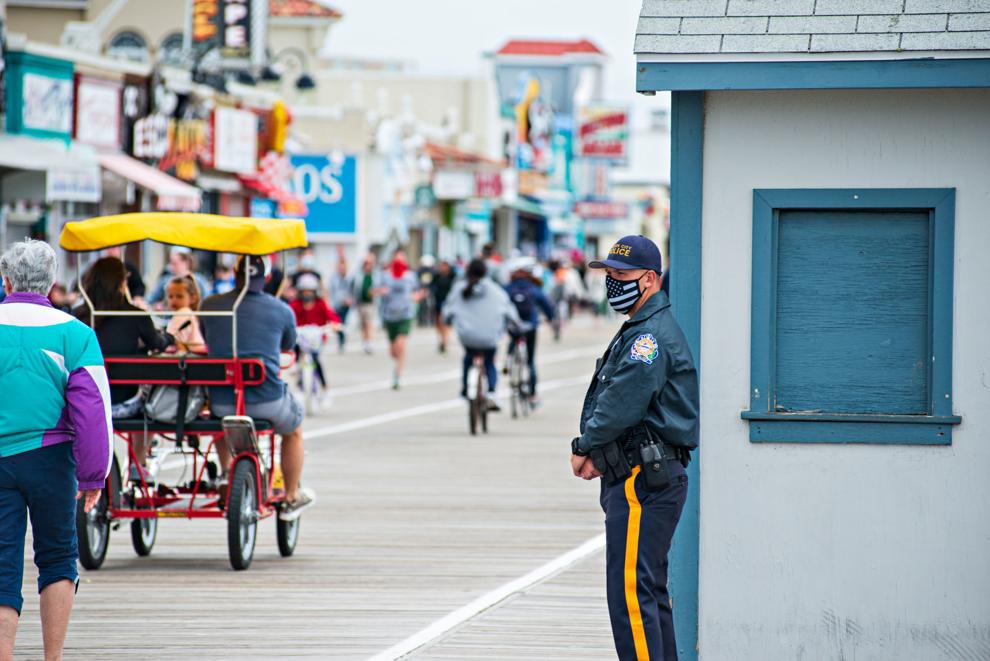 -- HIDE VERTICAL GALLERY ASSET TITLES --
052620_nws_ocboardwalk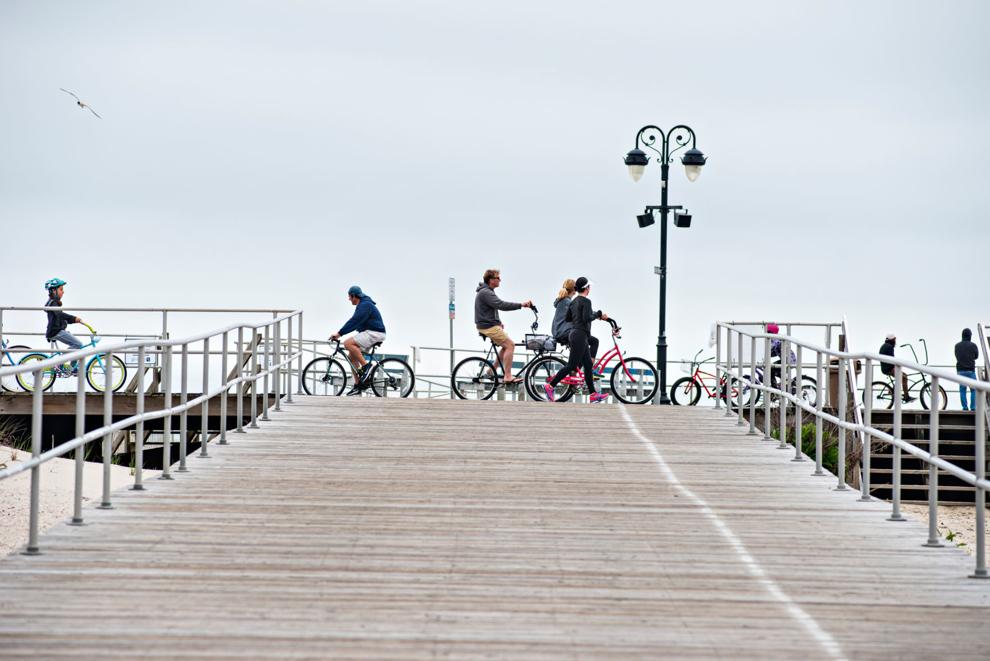 052620_nws_ocboardwalk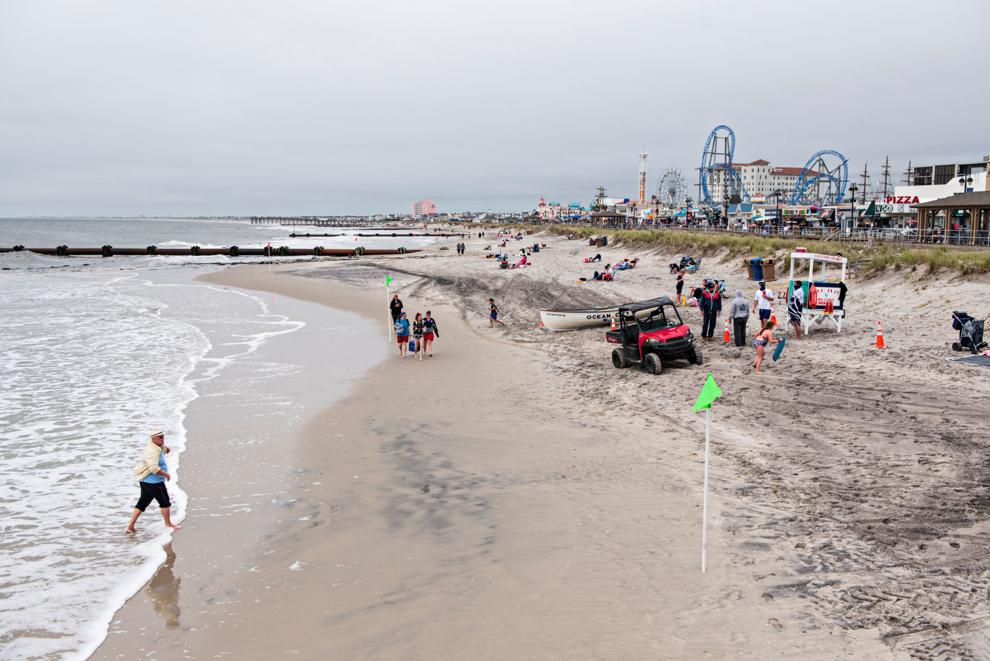 052620_nws_ocboardwalk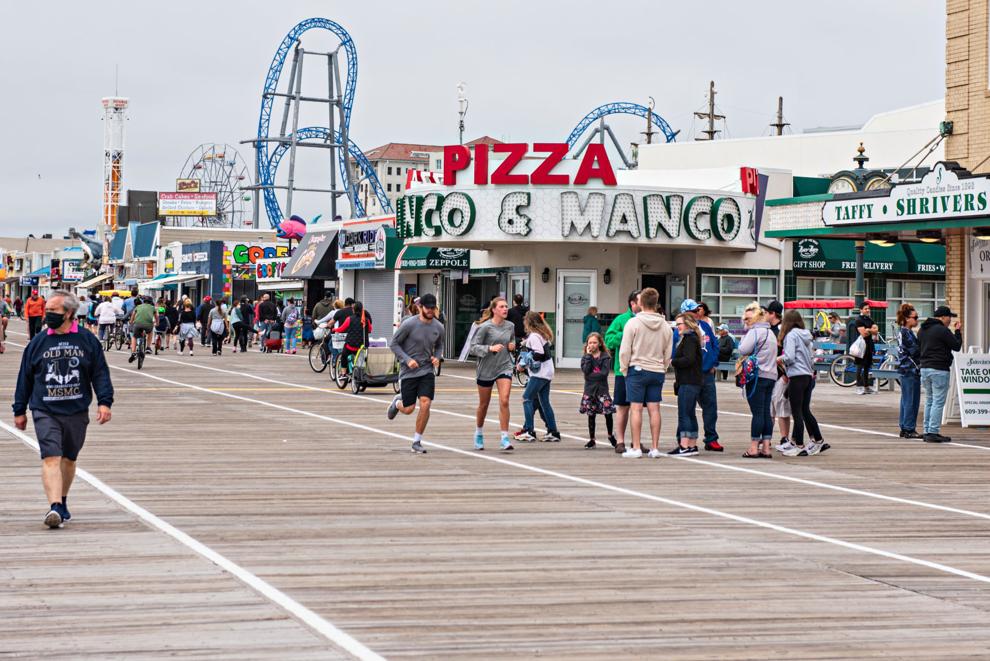 052620_nws_ocboardwalk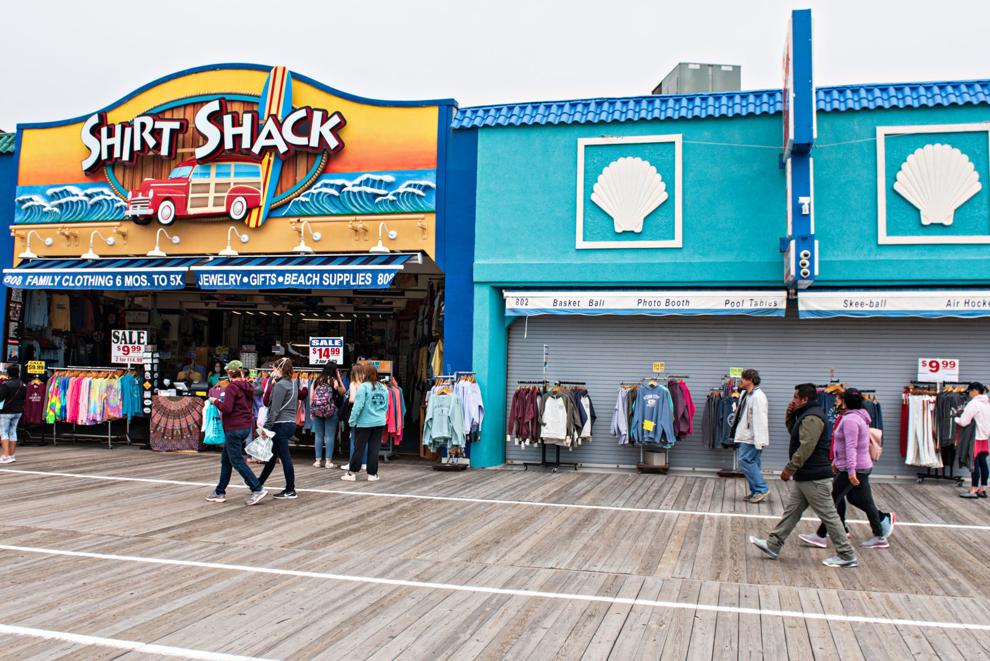 052620_nws_ocboardwalk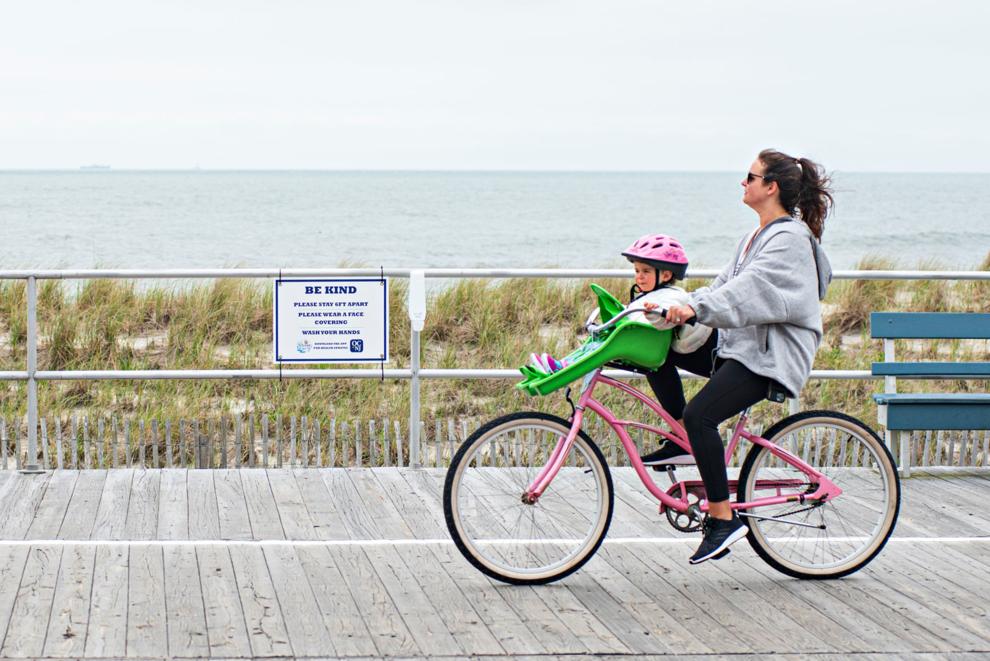 052620_nws_ocboardwalk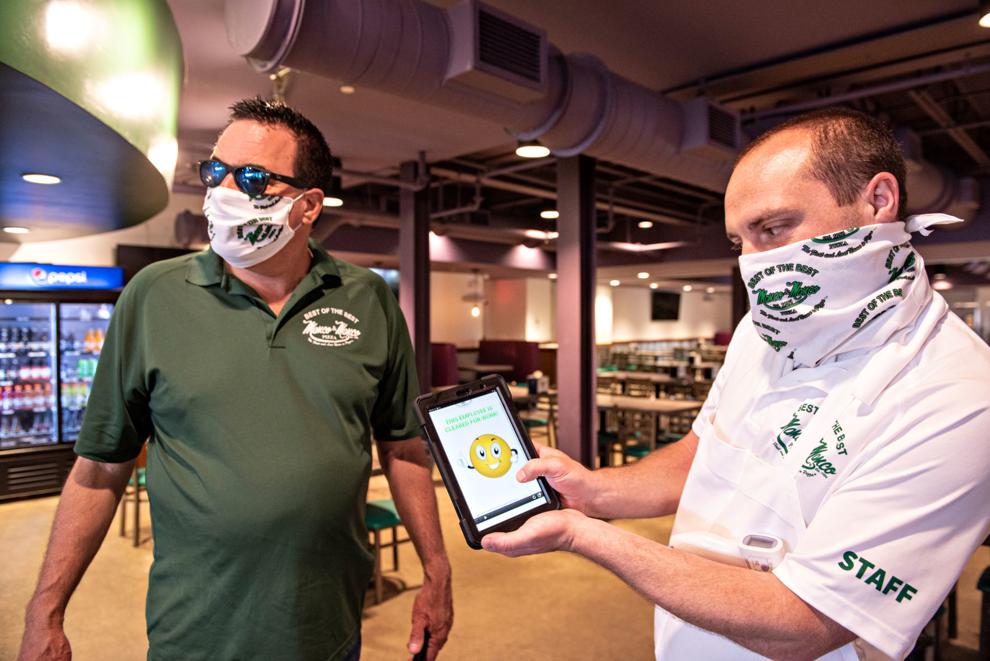 052620_nws_ocboardwalk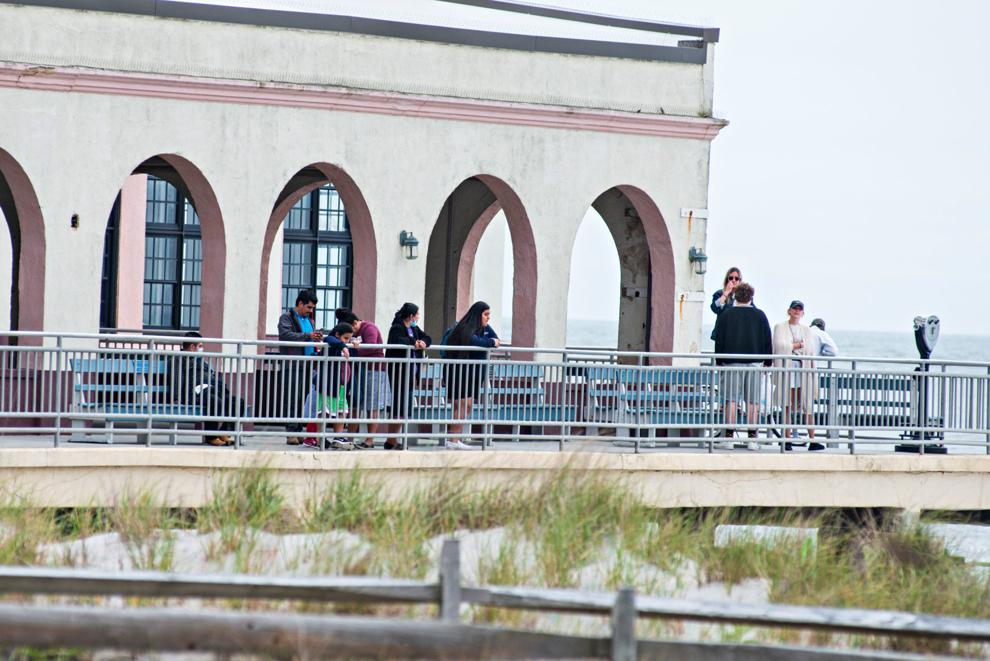 052620_nws_ocboardwalk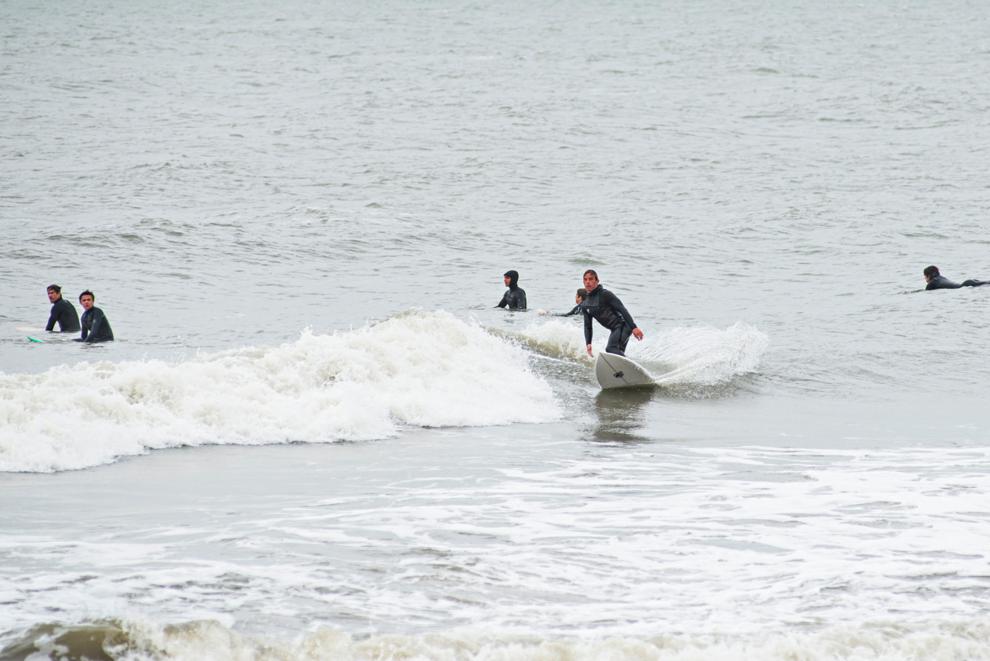 052620_nws_ocboardwalk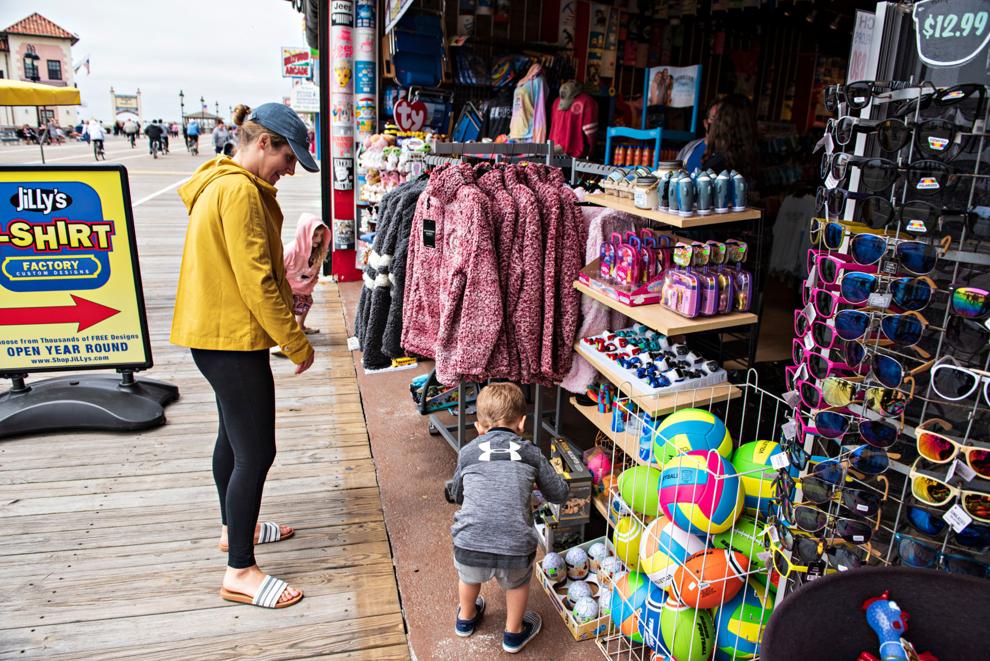 052620_nws_ocboardwalk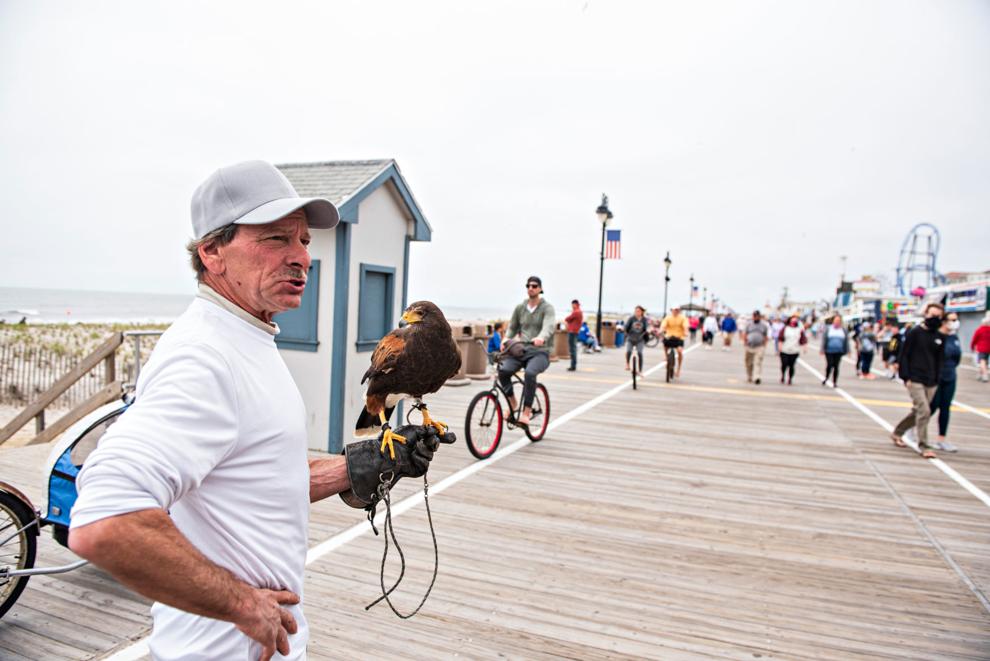 052620_nws_ocboardwalk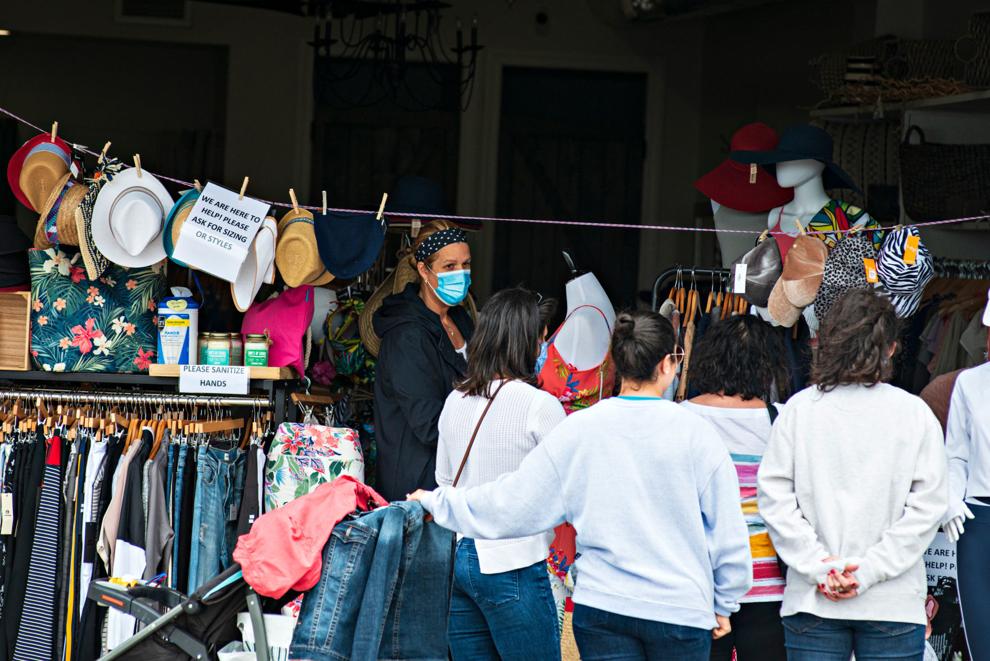 052620_nws_ocboardwalk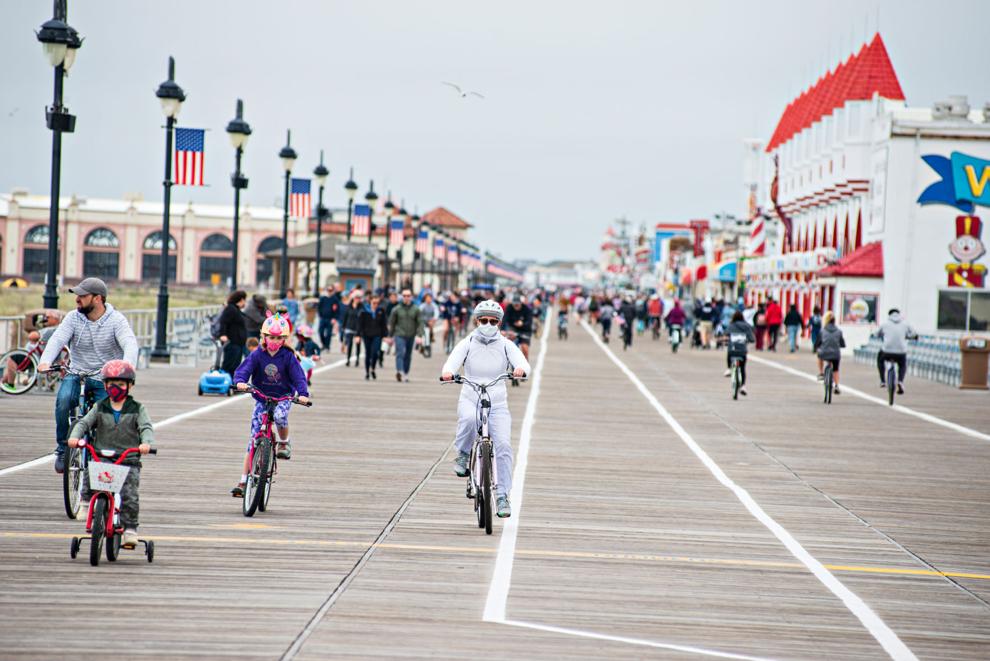 052620_nws_ocboardwalk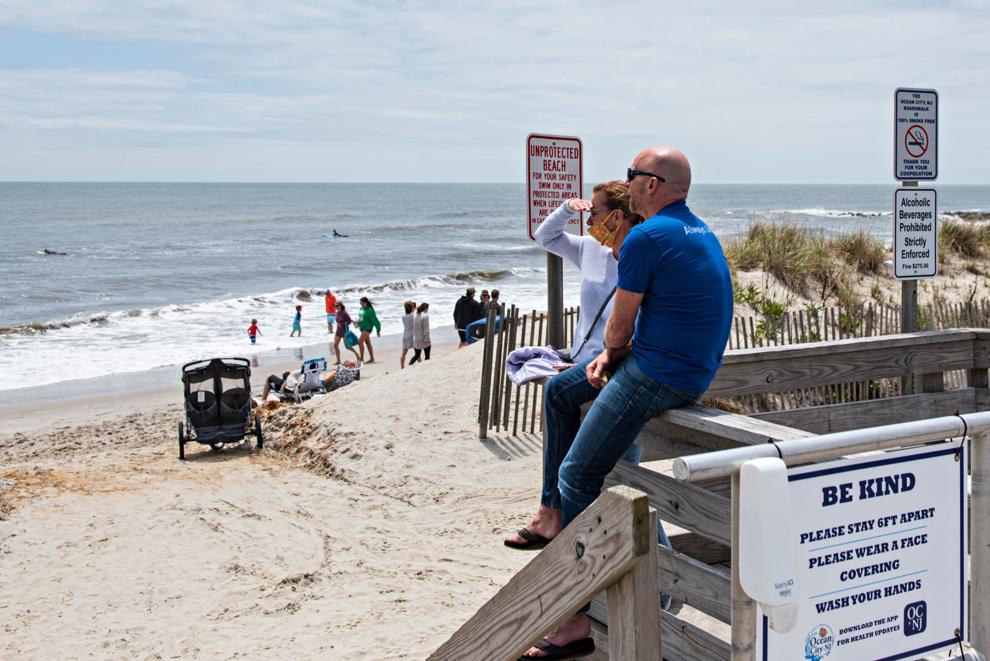 052620_nws_ocboardwalk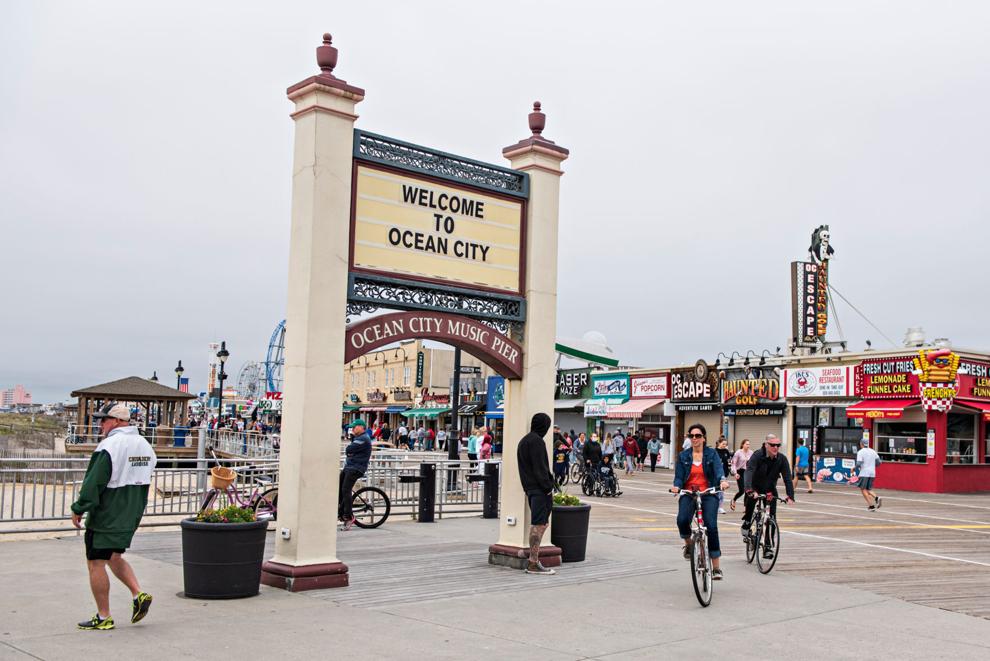 052620_nws_ocboardwalk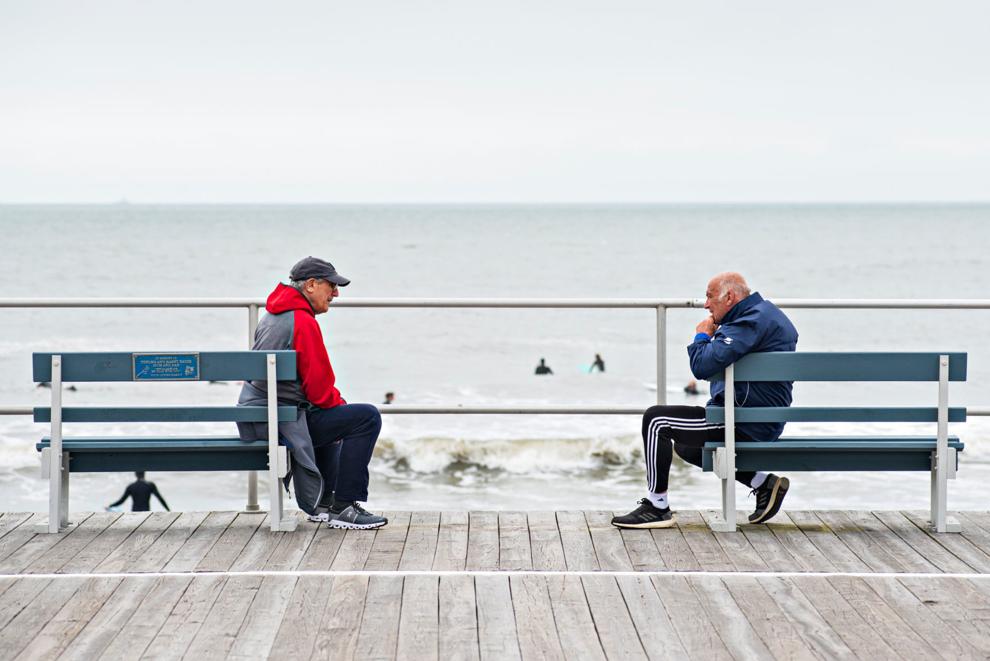 052620_nws_ocboardwalk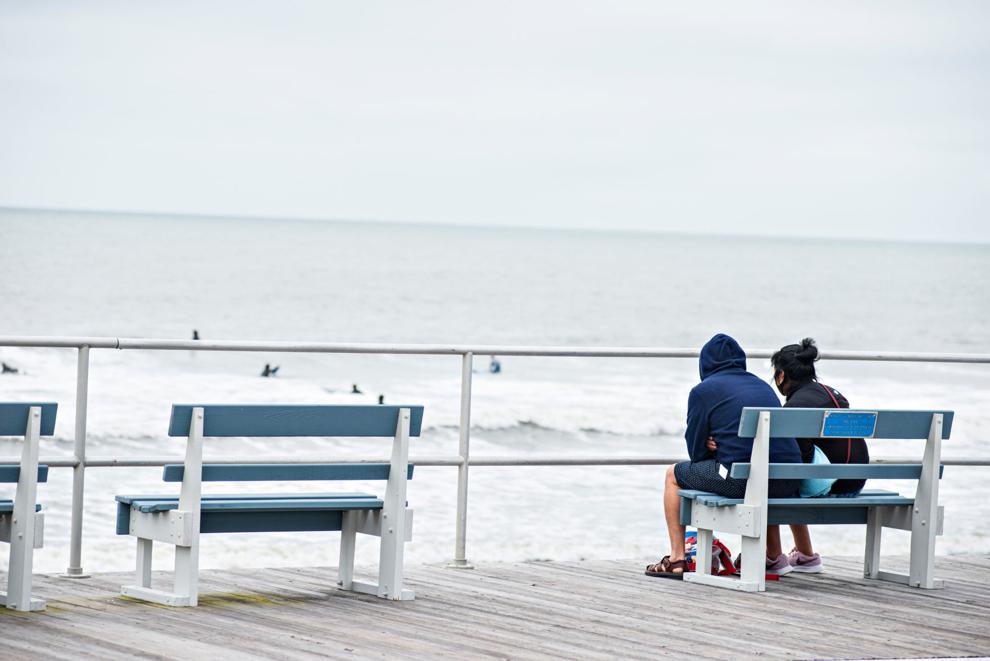 052620_nws_ocboardwalk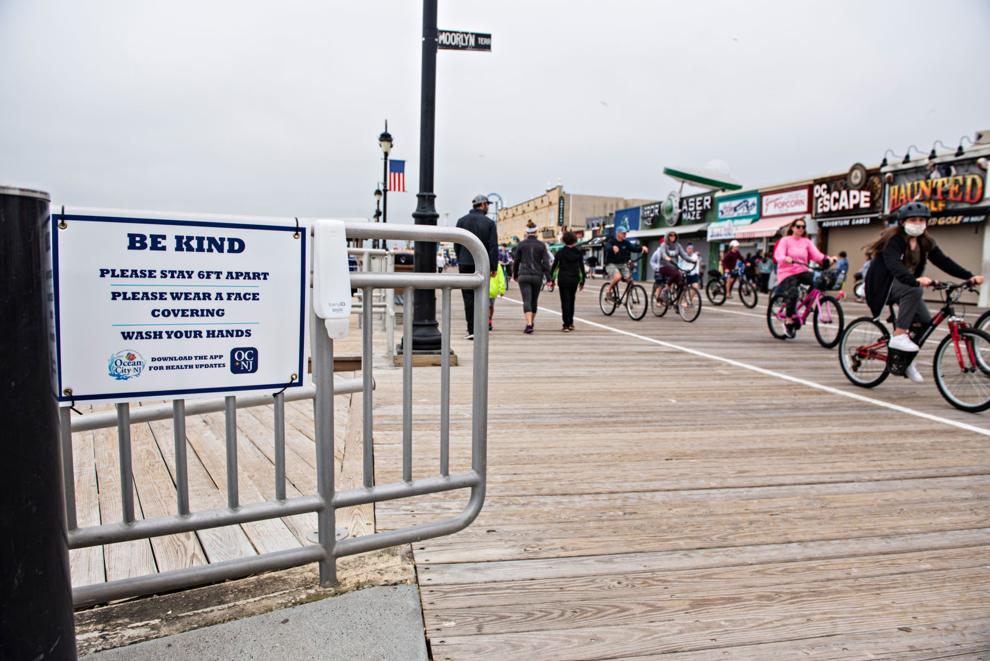 052620_nws_ocboardwalk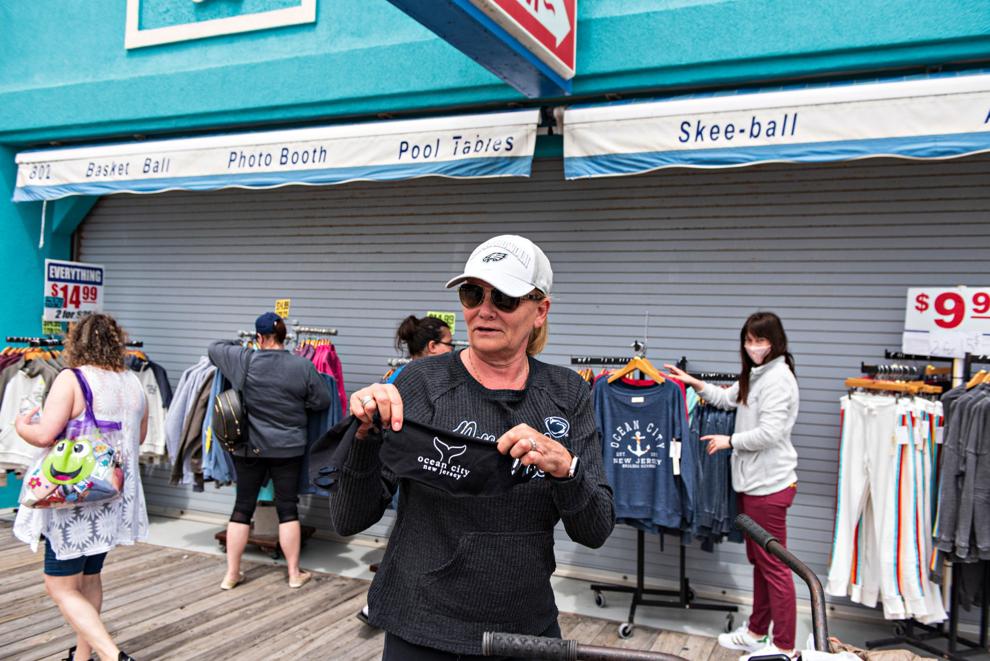 052620_nws_ocboardwalk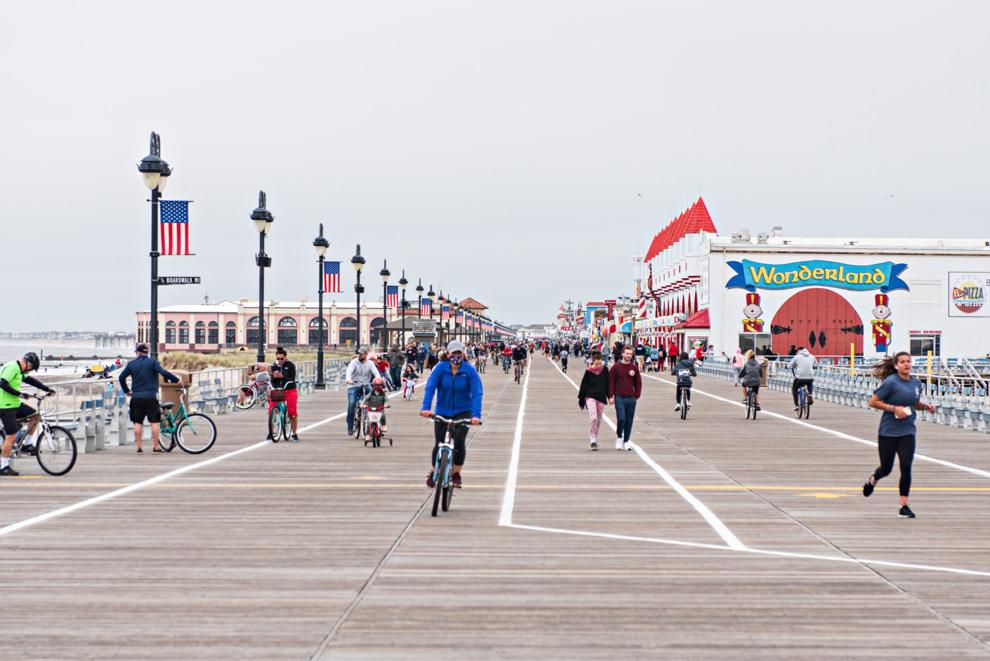 052620_nws_ocboardwalk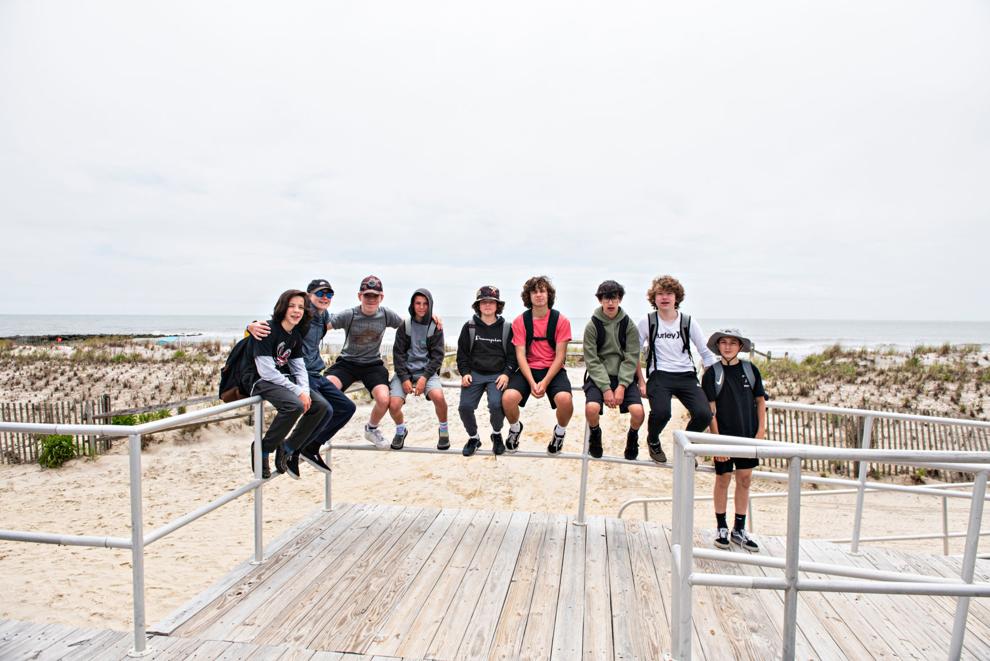 052620_nws_ocboardwalk
052620_nws_ocboardwalk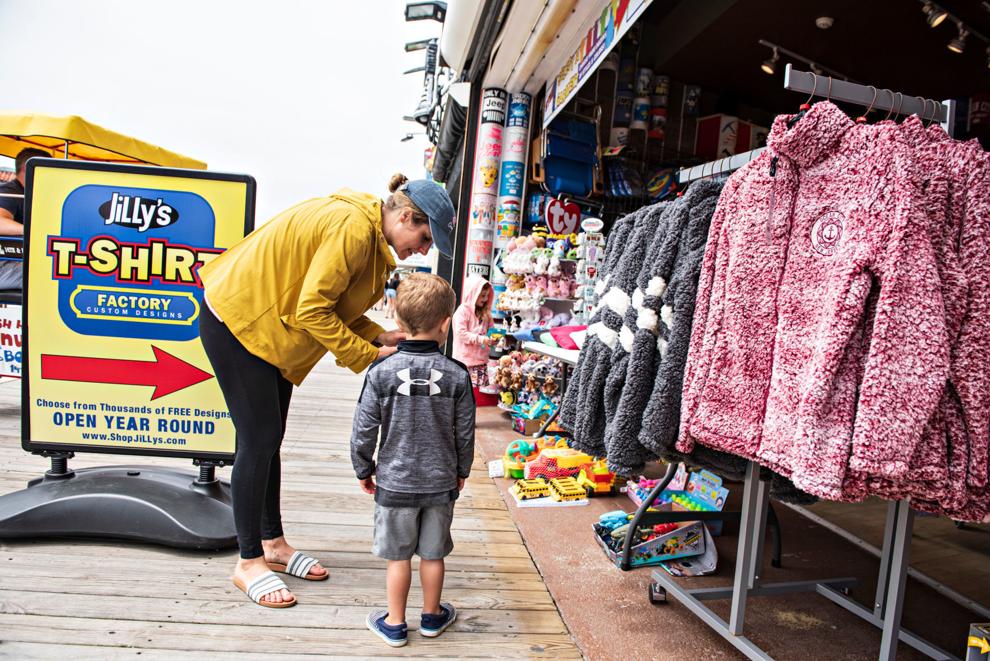 052620_nws_ocboardwalk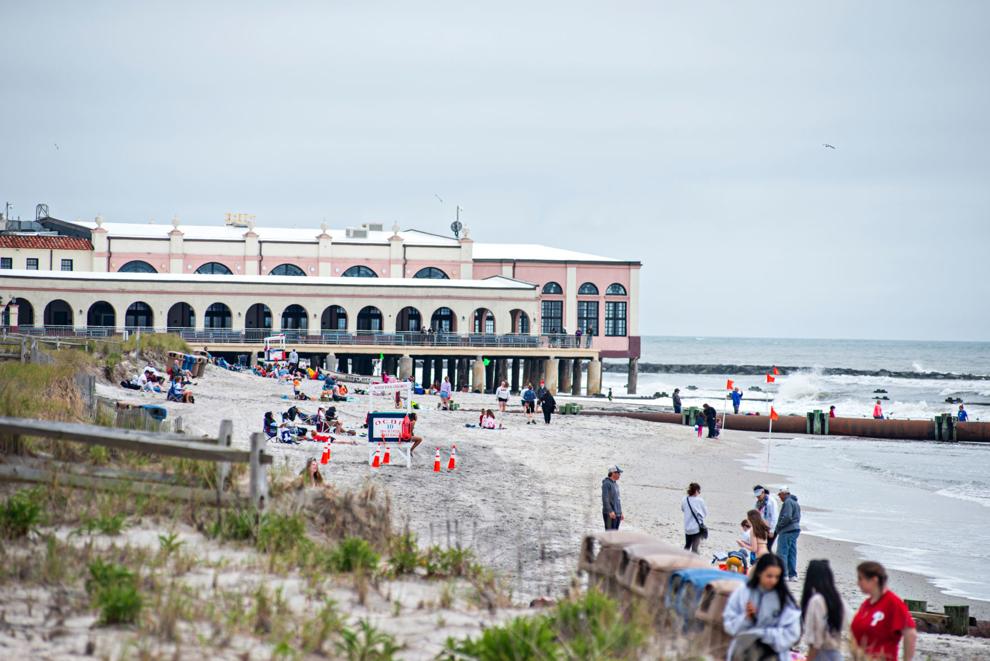 052620_nws_ocboardwalk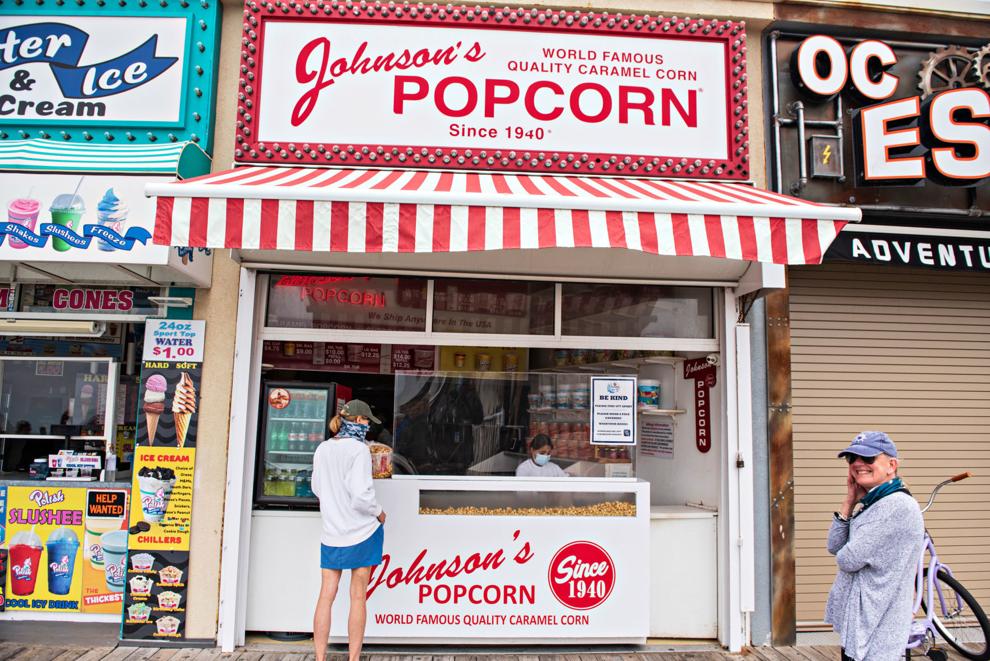 052620_nws_ocboardwalk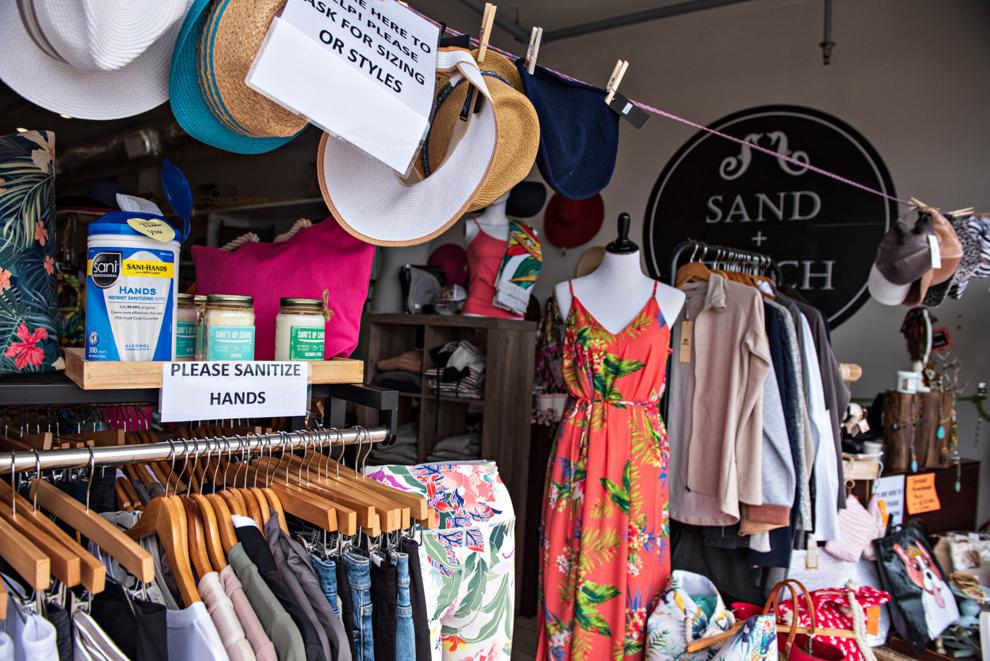 052620_nws_ocboardwalk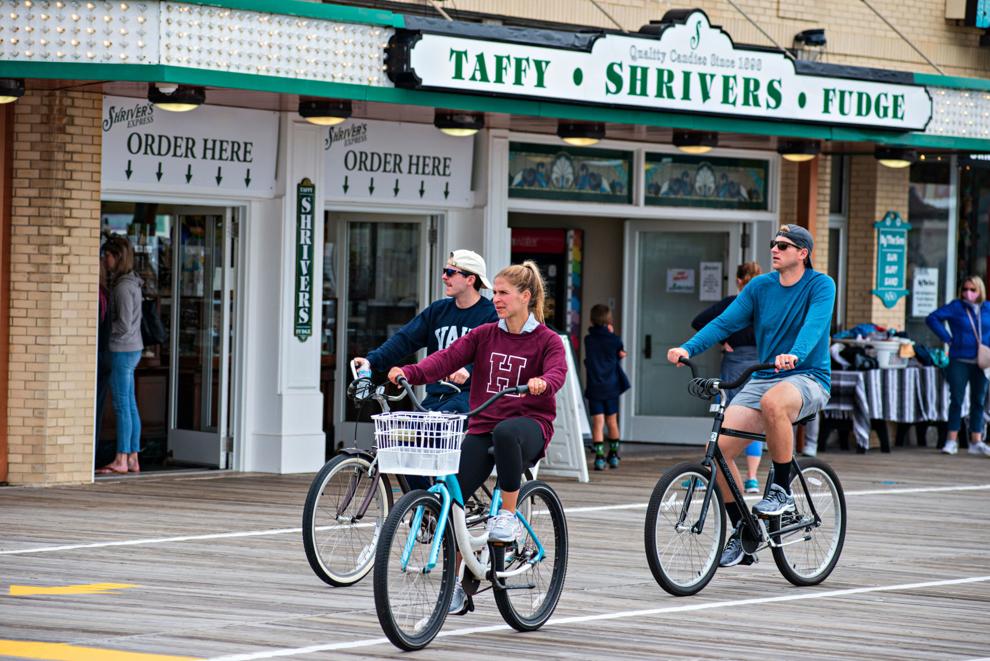 052620_nws_ocboardwalk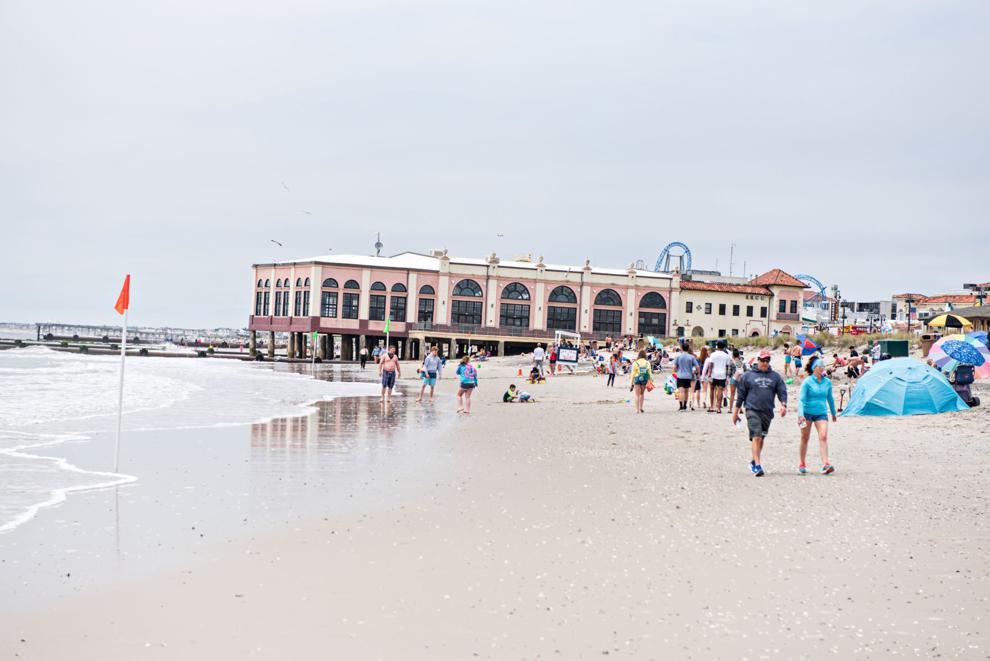 052620_nws_ocboardwalk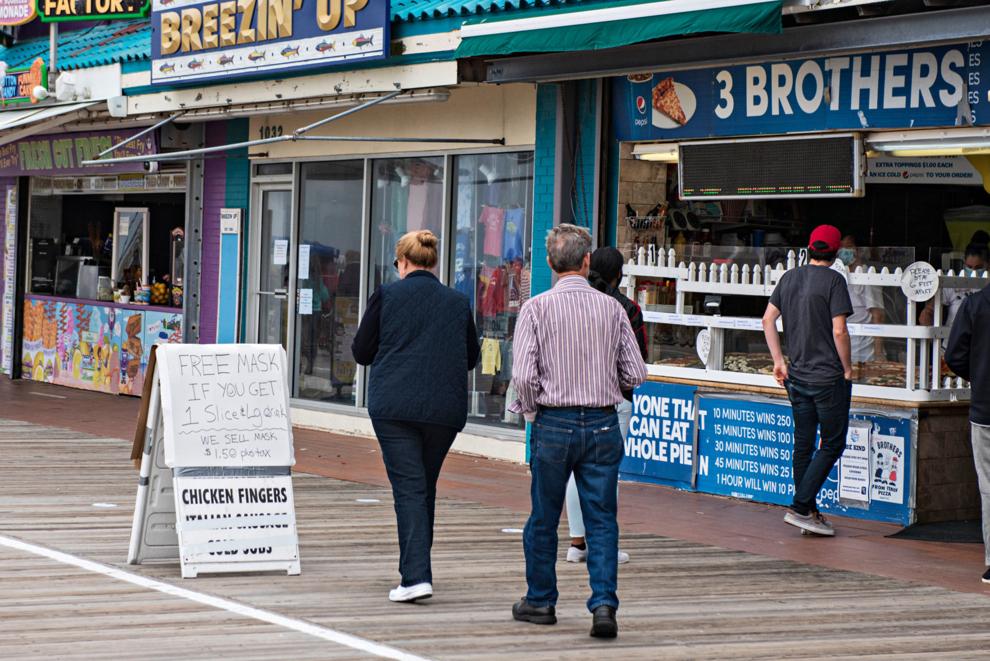 052620_nws_ocboardwalk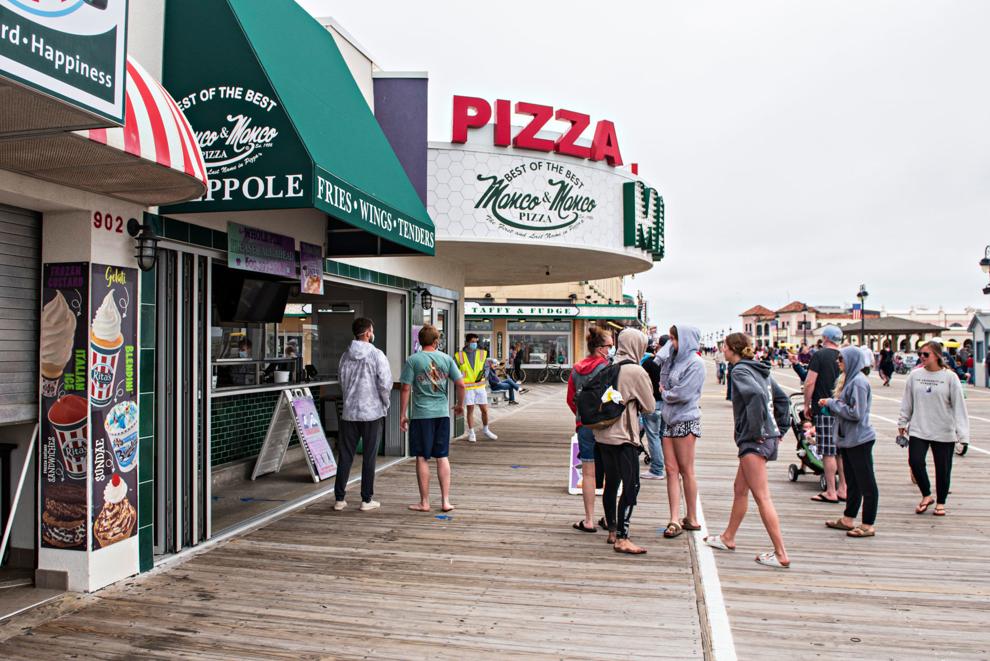 052620_nws_ocboardwalk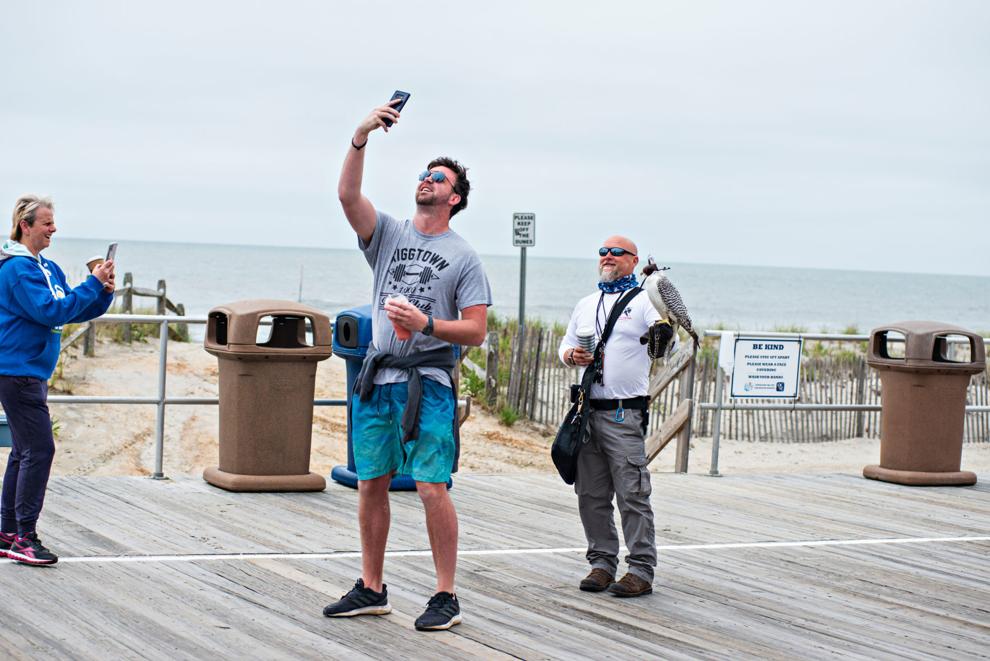 052620_nws_ocboardwalk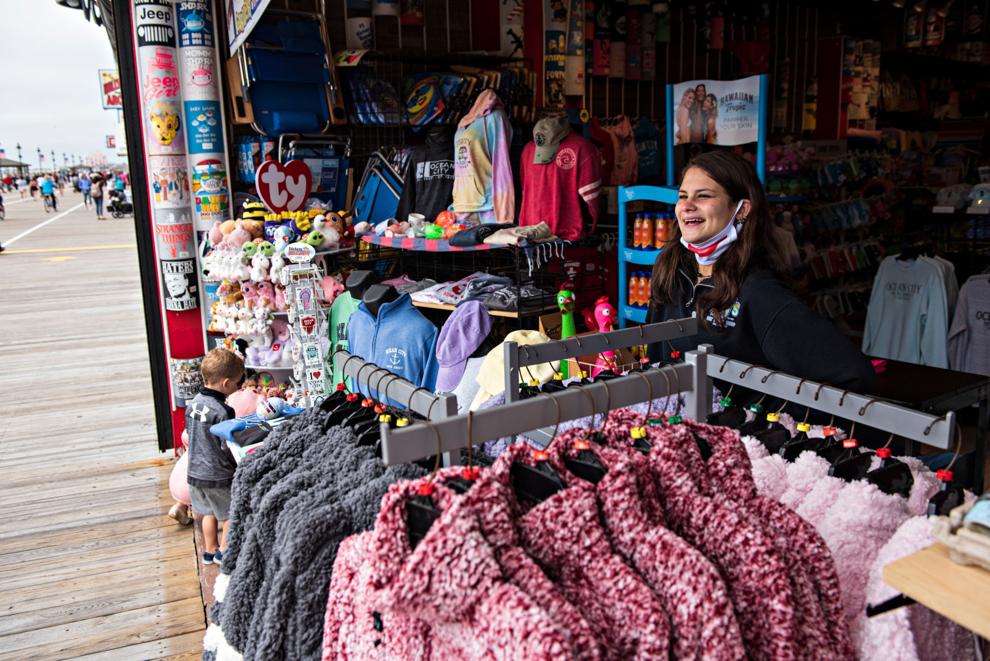 052620_nws_ocboardwalk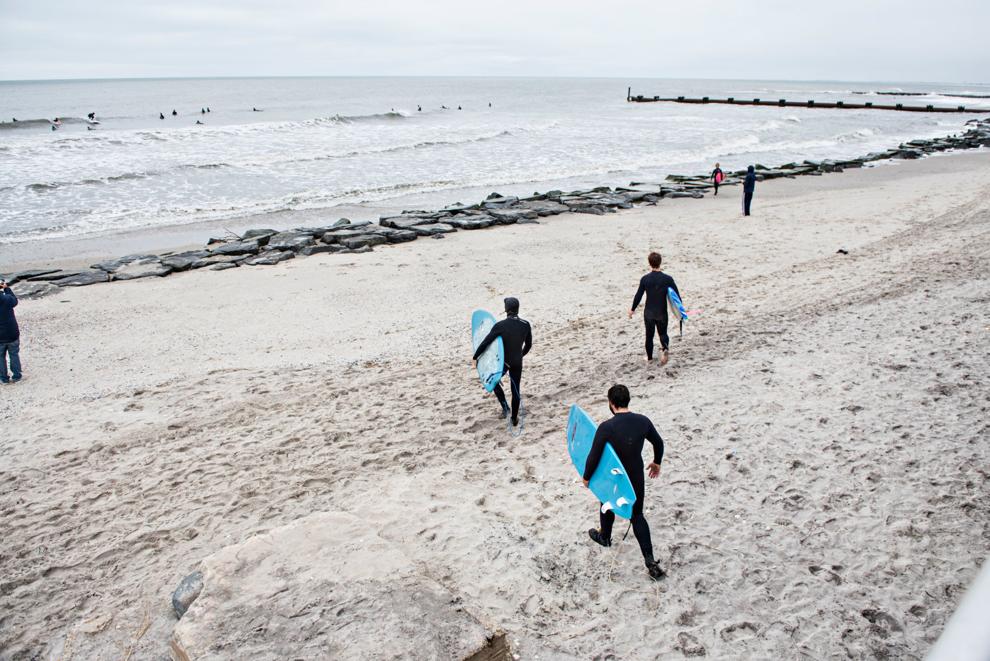 052620_nws_ocboardwalk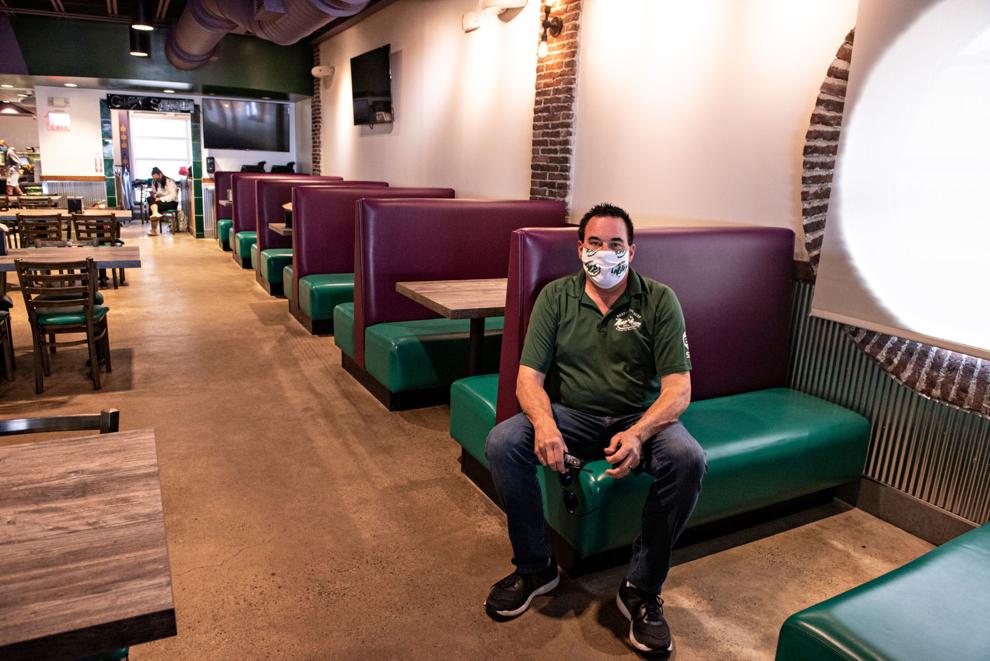 052620_nws_ocboardwalk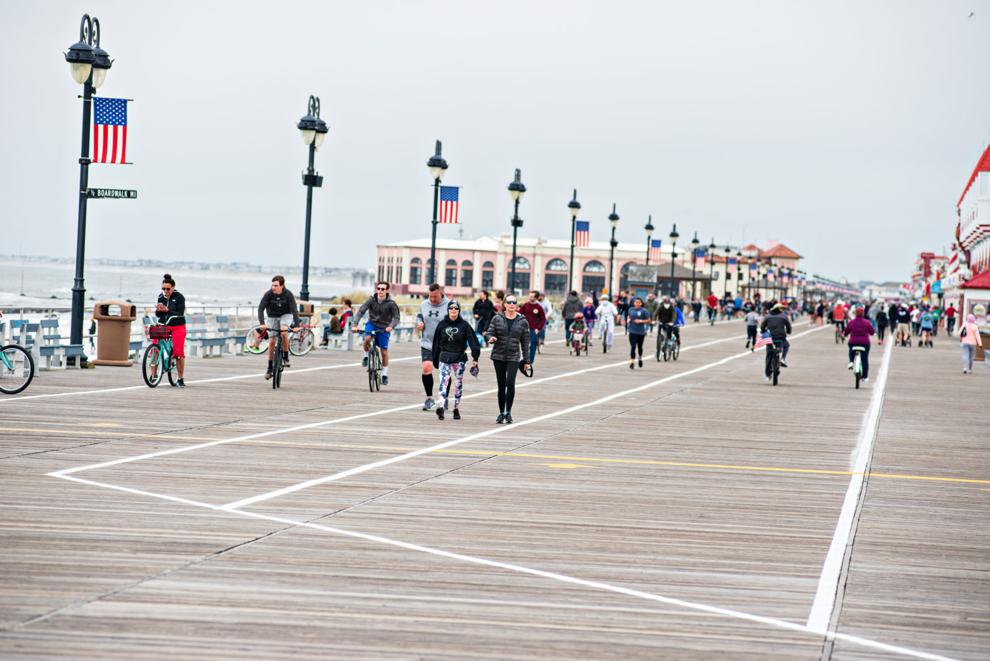 052620_nws_ocboardwalk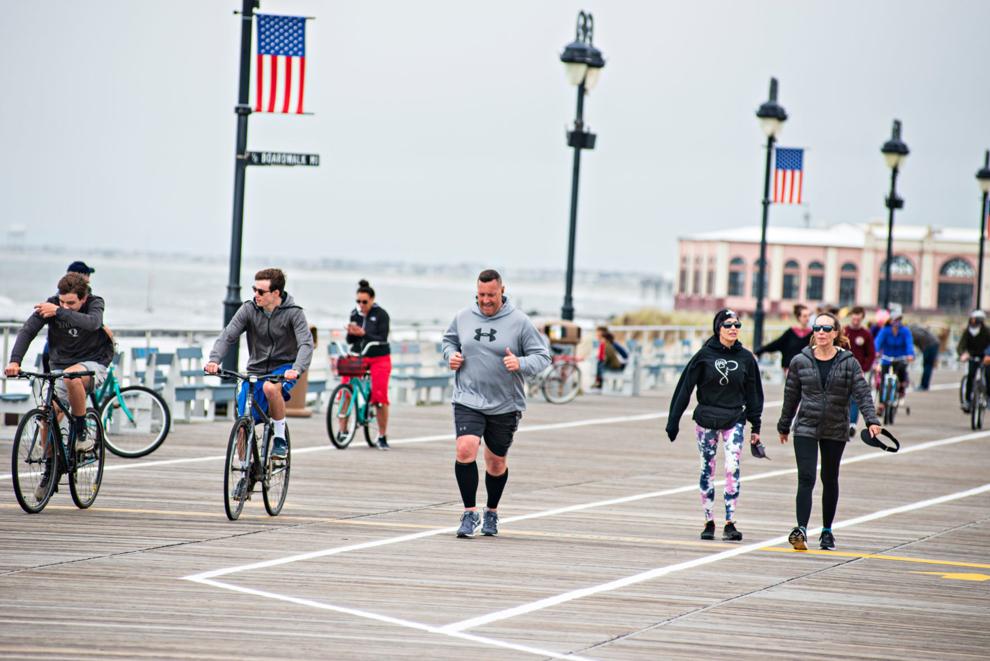 052620_nws_ocboardwalk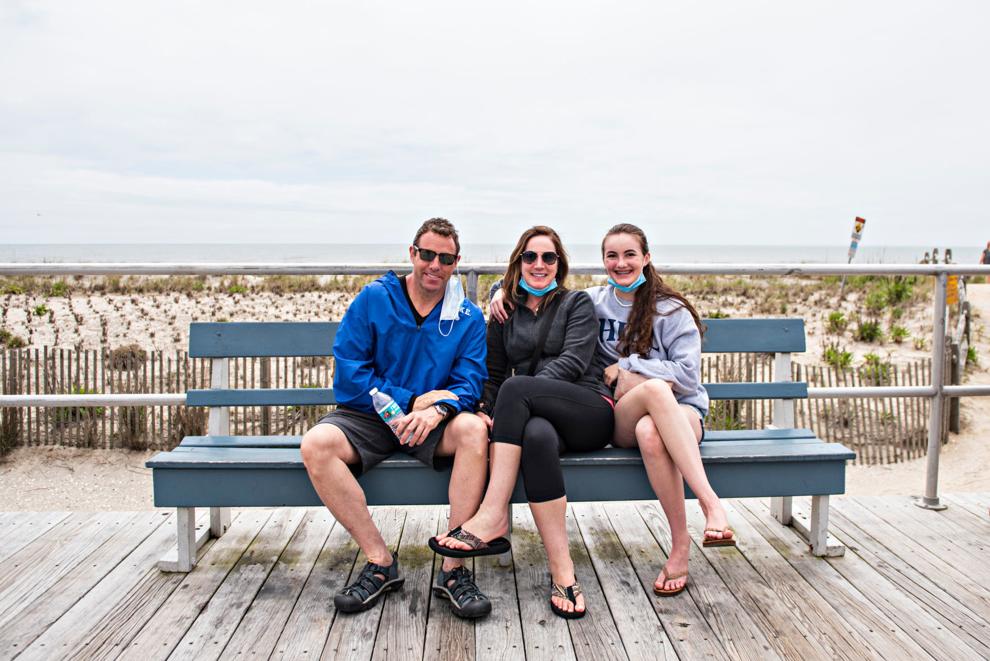 052620_nws_ocboardwalk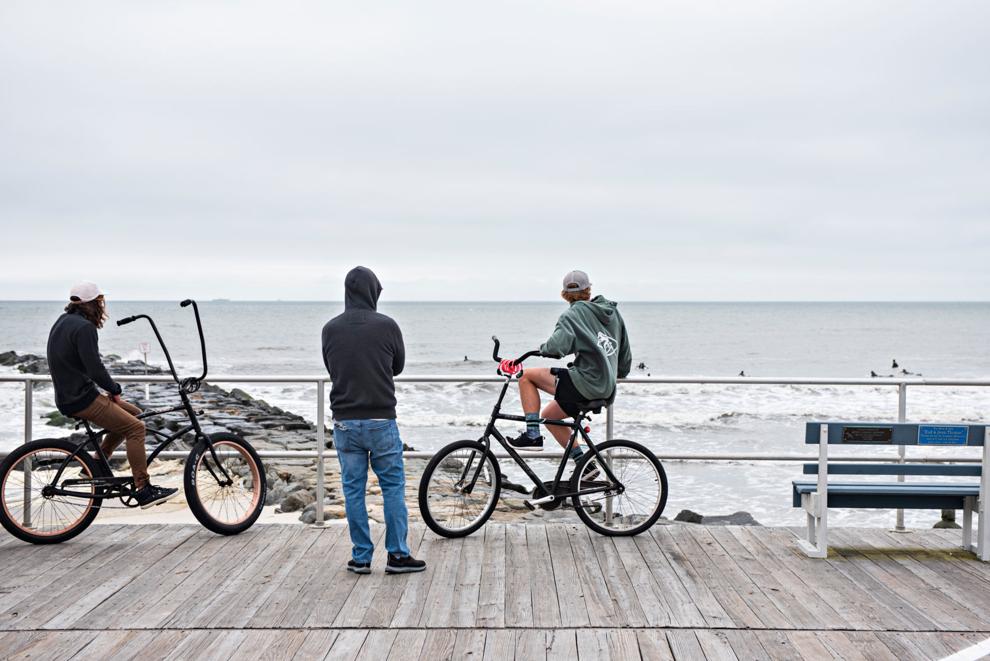 052620_nws_ocboardwalk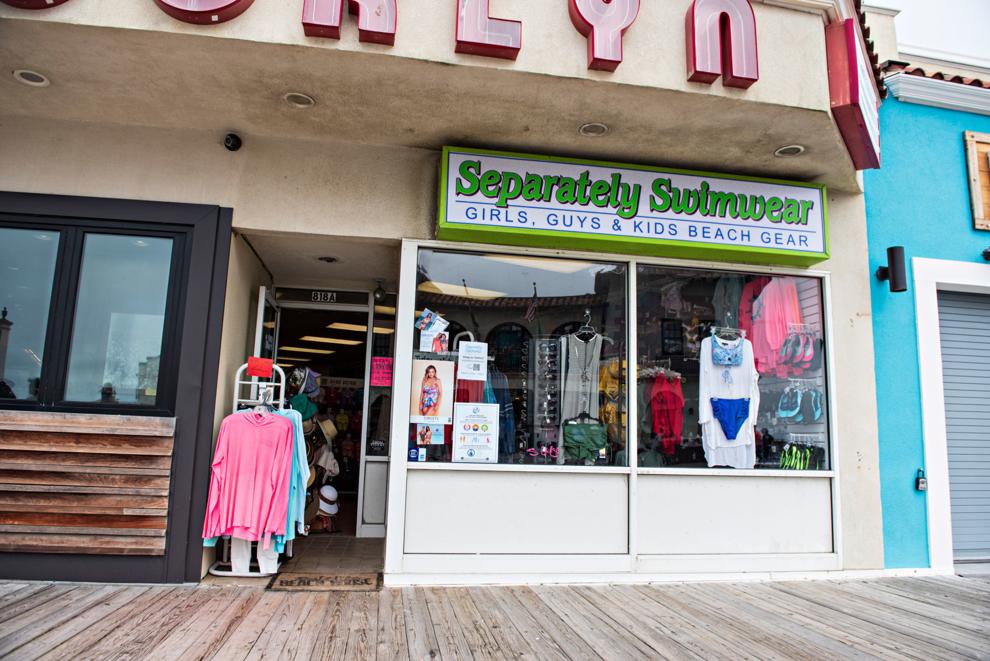 052620_nws_ocboardwalk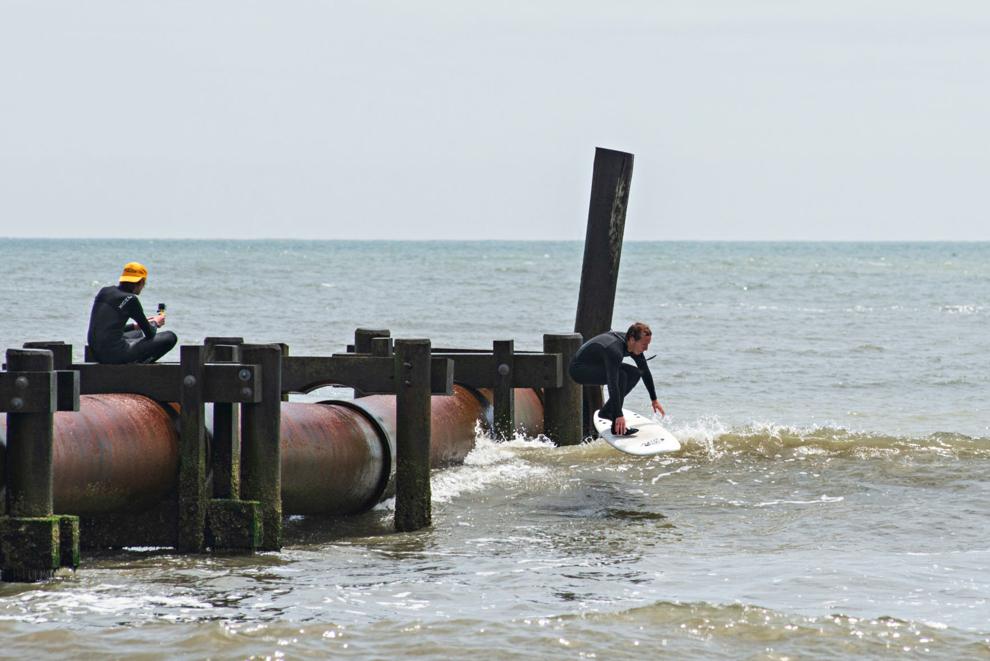 052620_nws_ocboardwalk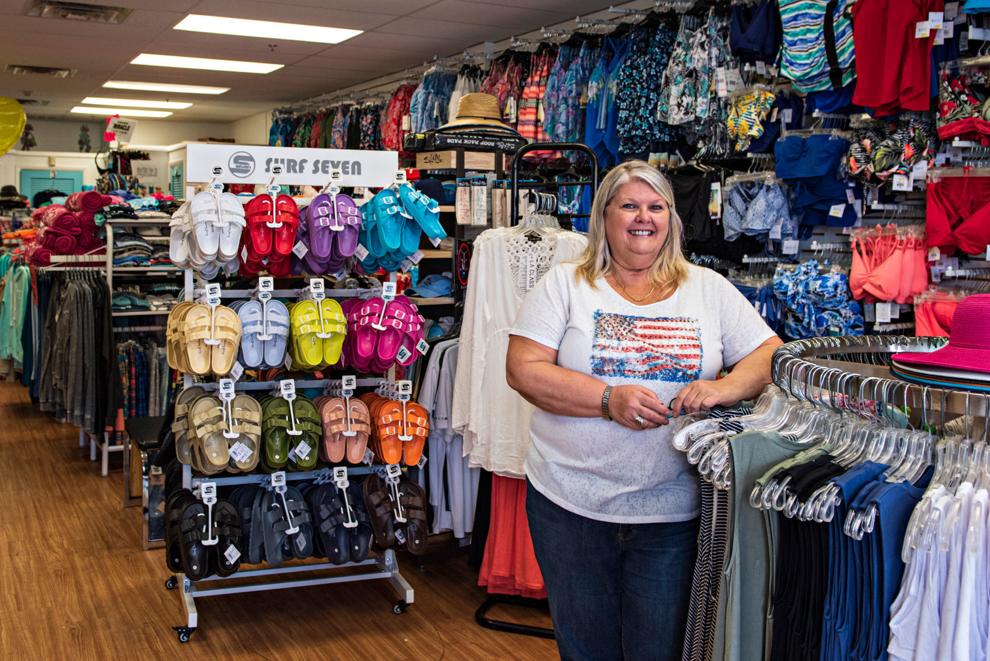 052620_nws_ocboardwalk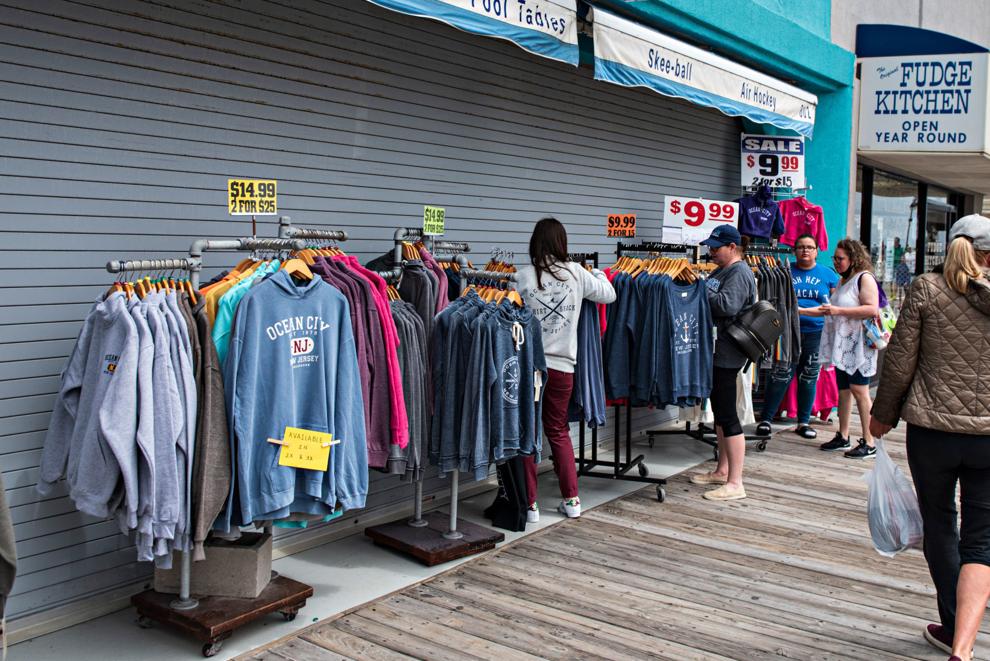 052620_nws_ocboardwalk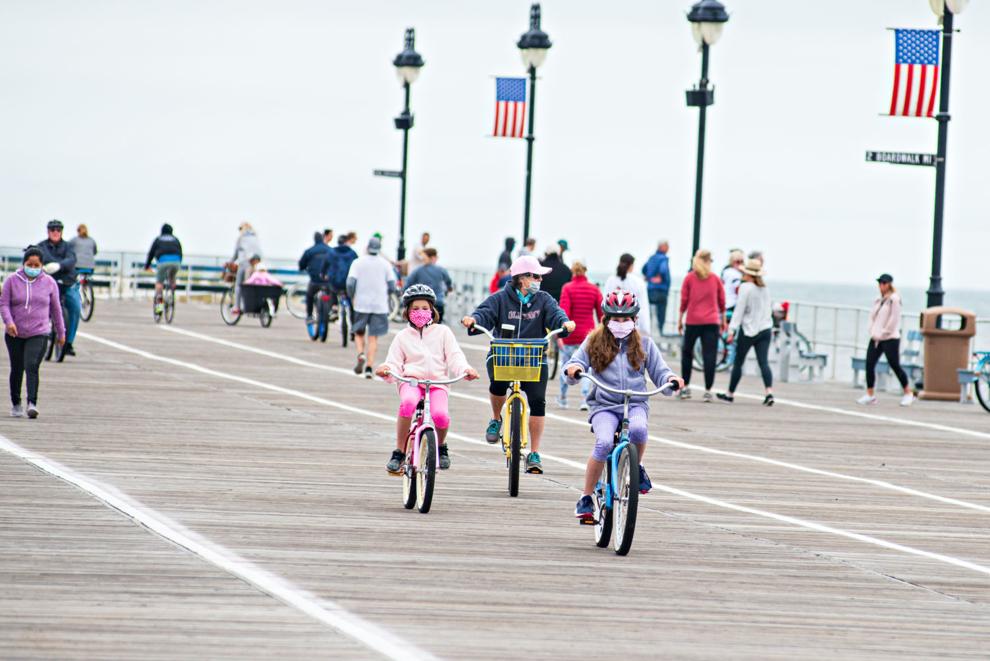 052620_nws_ocboardwalk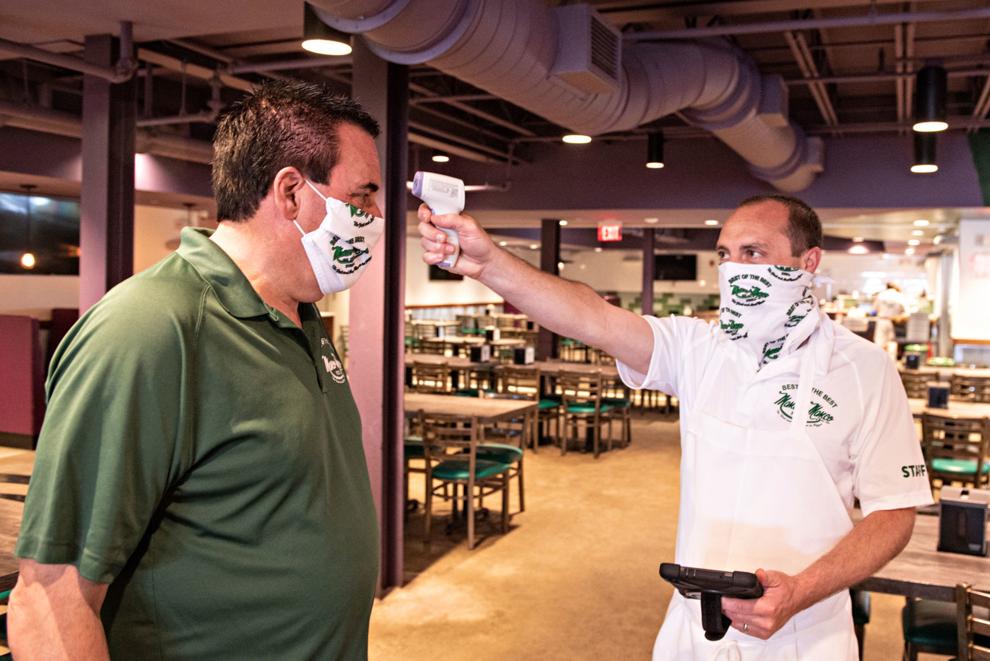 052620_nws_ocboardwalk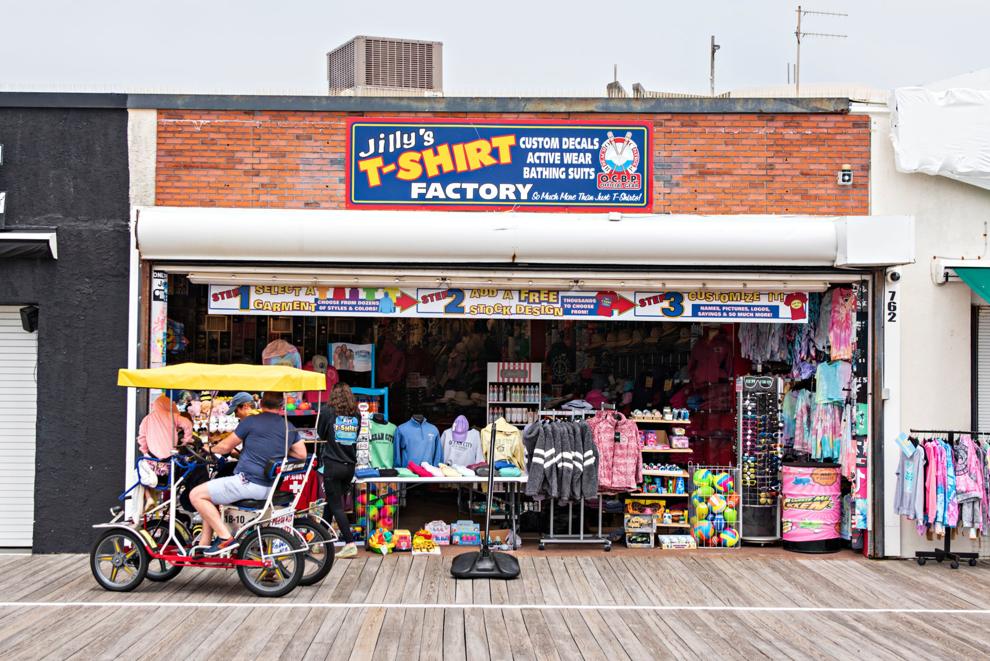 052620_nws_ocboardwalk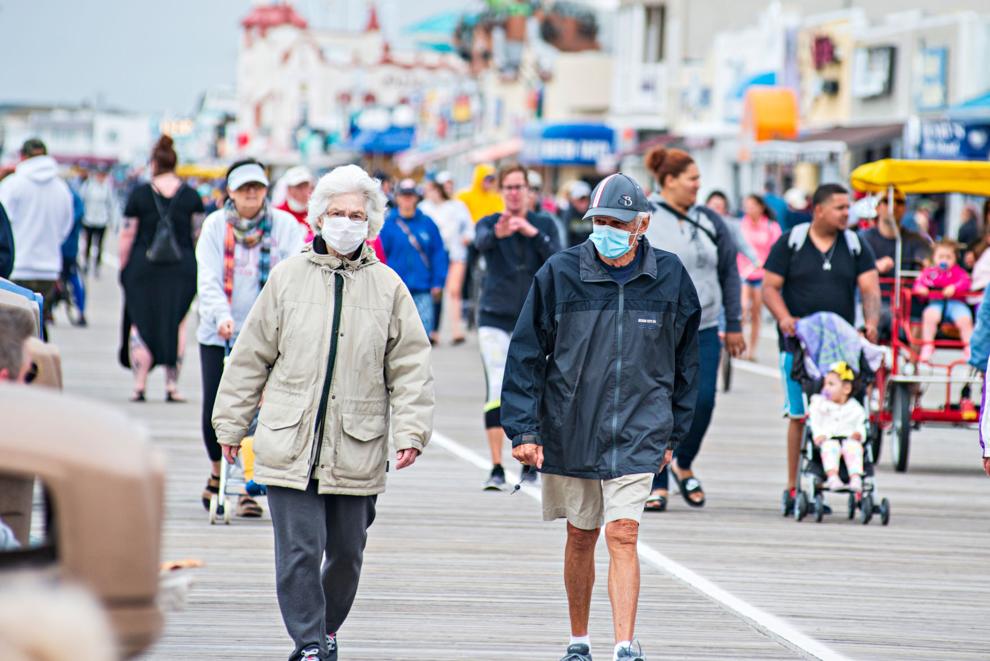 052620_nws_ocboardwalk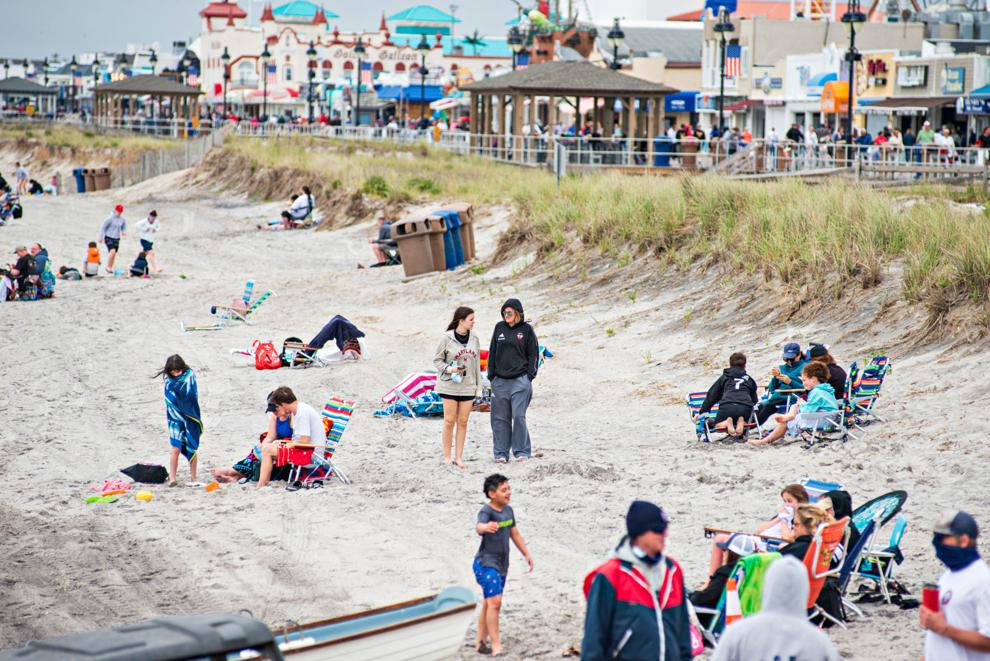 052620_nws_ocboardwalk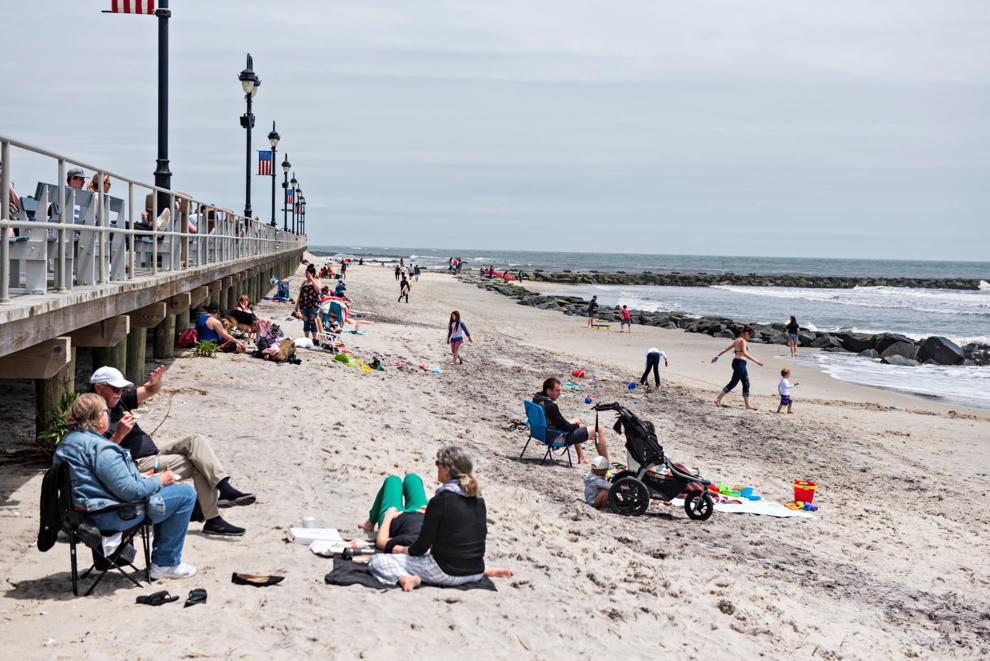 052620_nws_ocboardwalk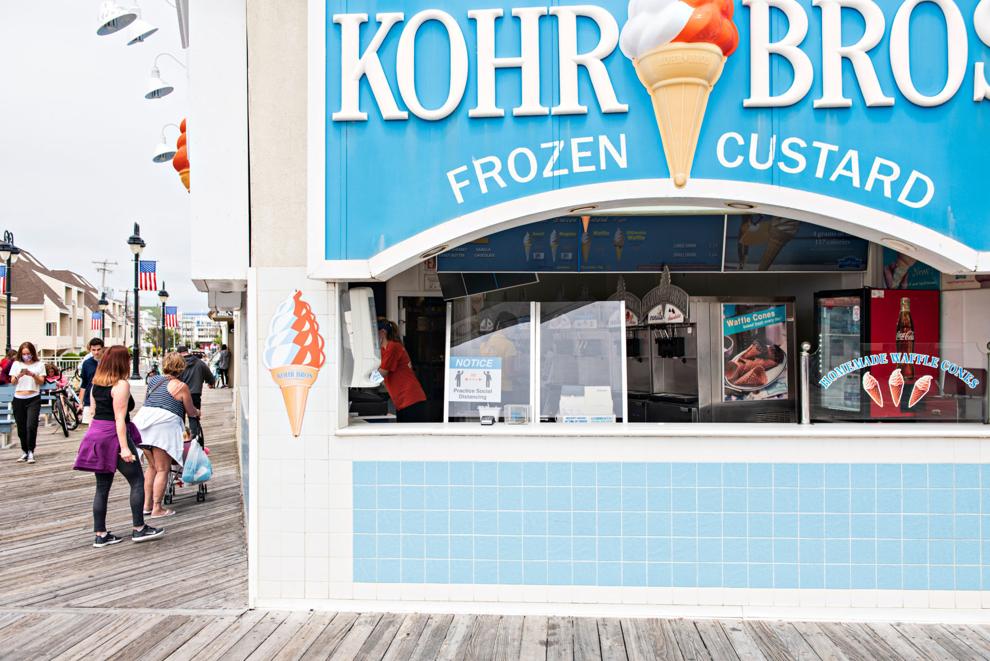 052620_nws_ocboardwalk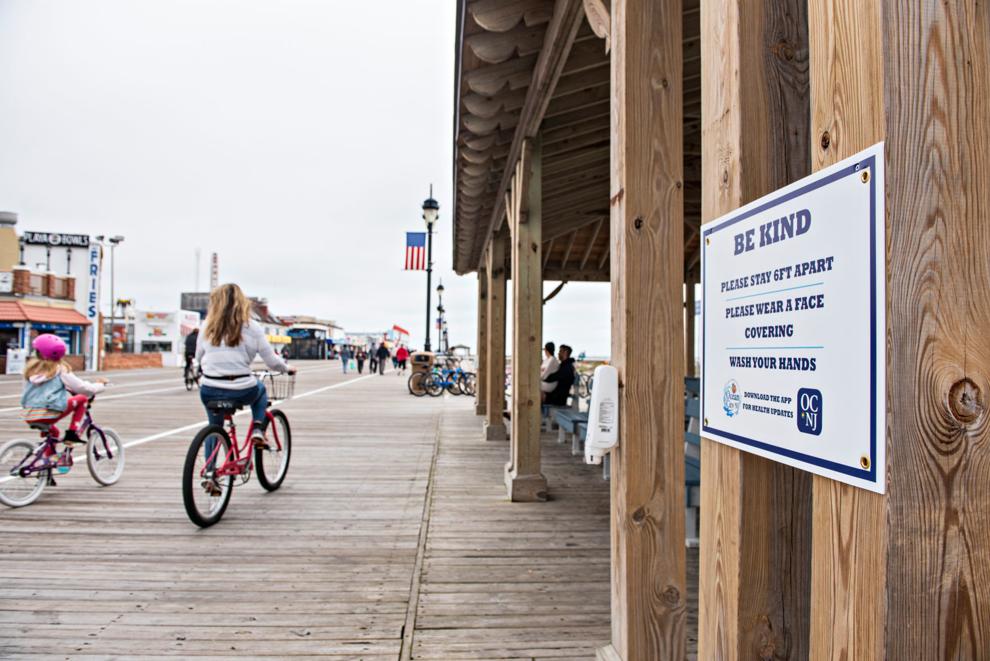 052620_nws_ocboardwalk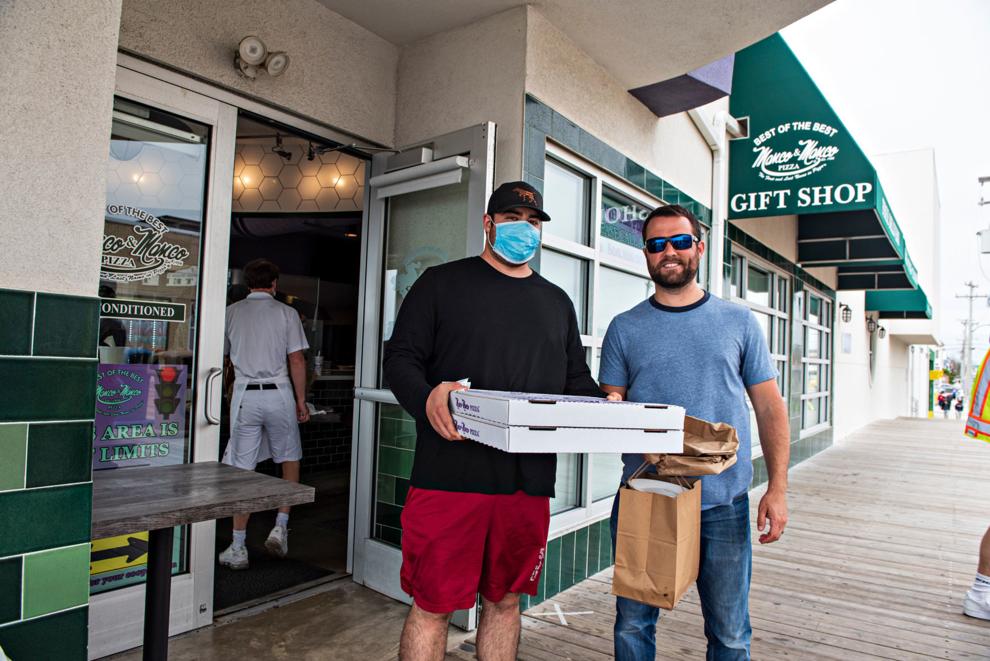 052620_nws_ocboardwalk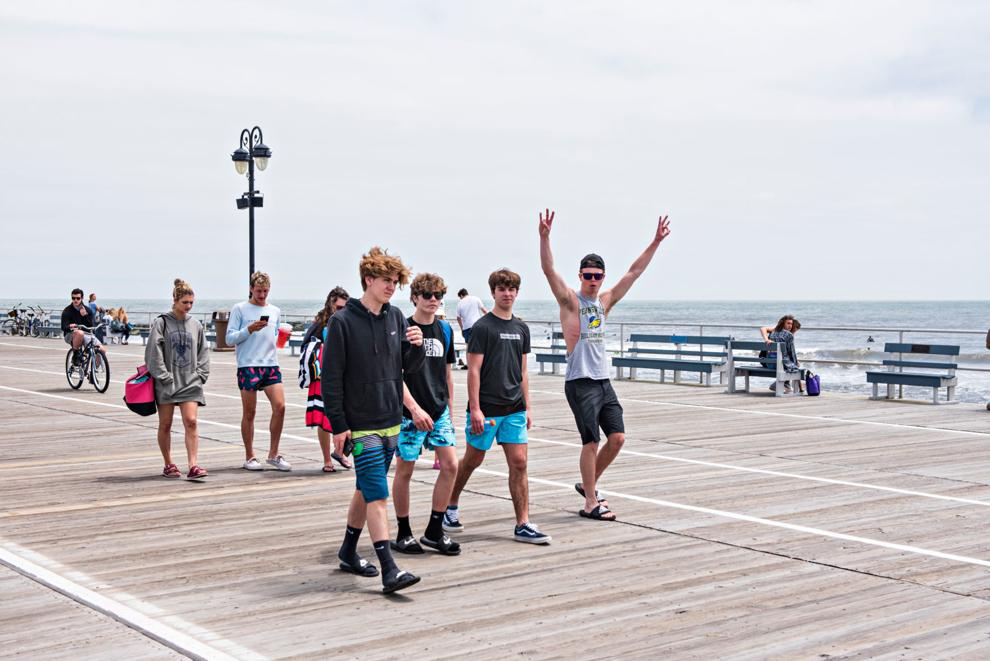 052620_nws_ocboardwalk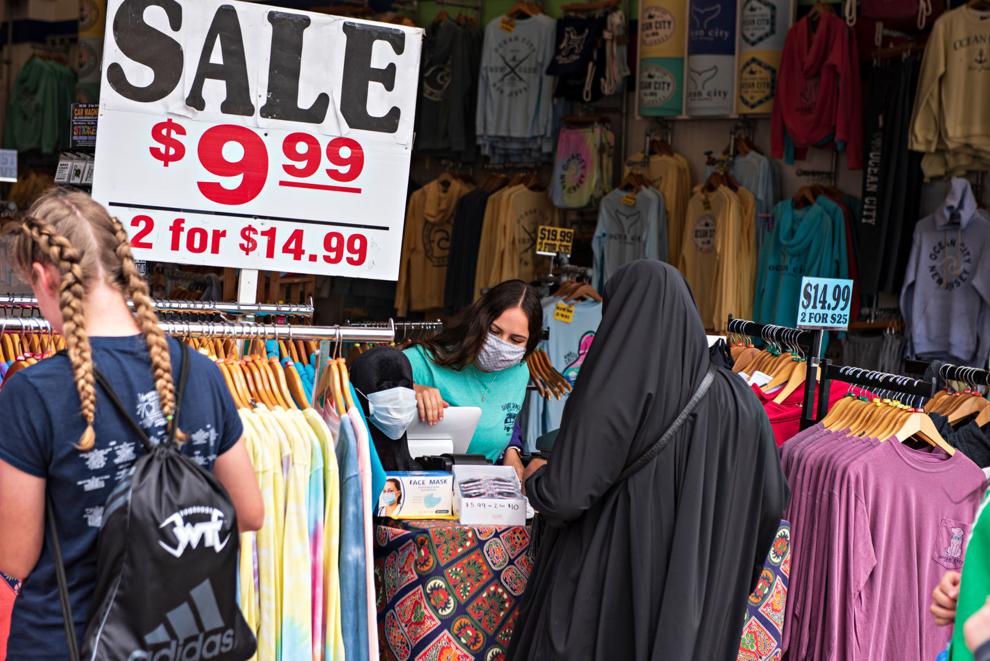 052620_nws_ocboardwalk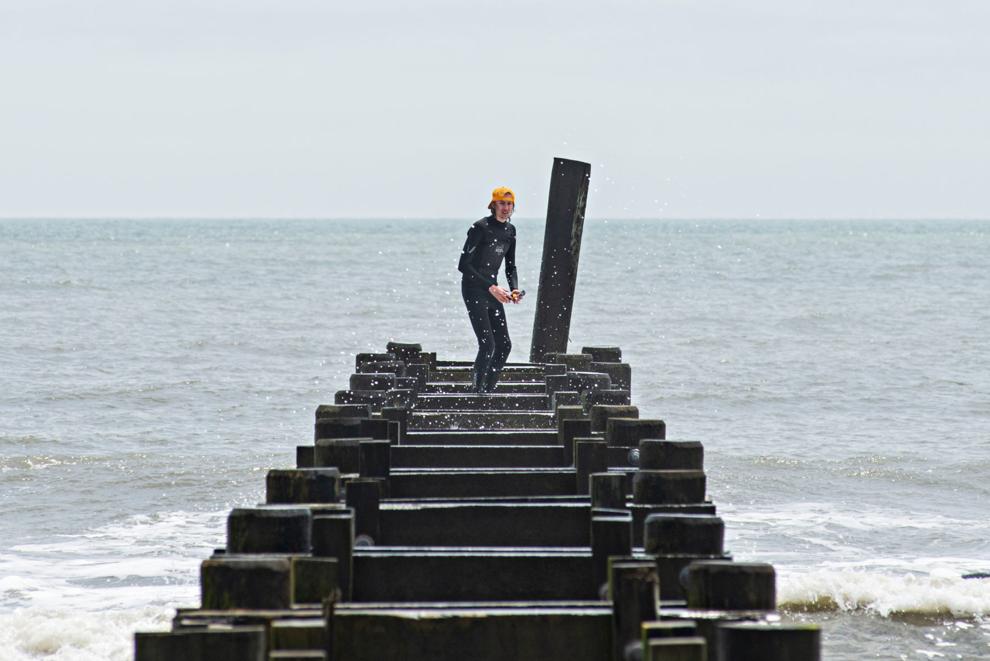 052620_nws_ocboardwalk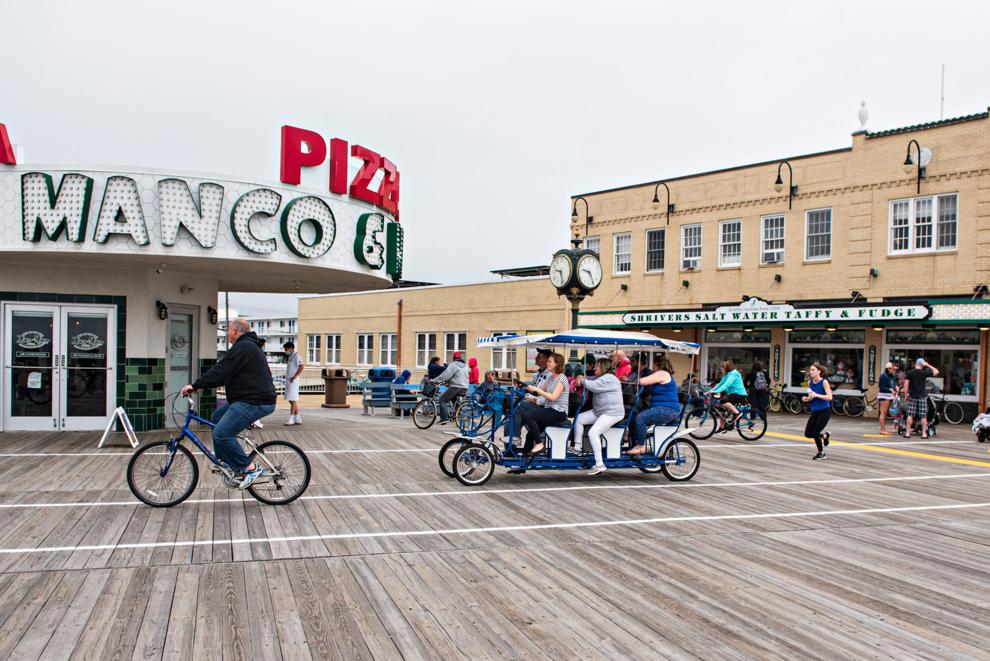 052620_nws_ocboardwalk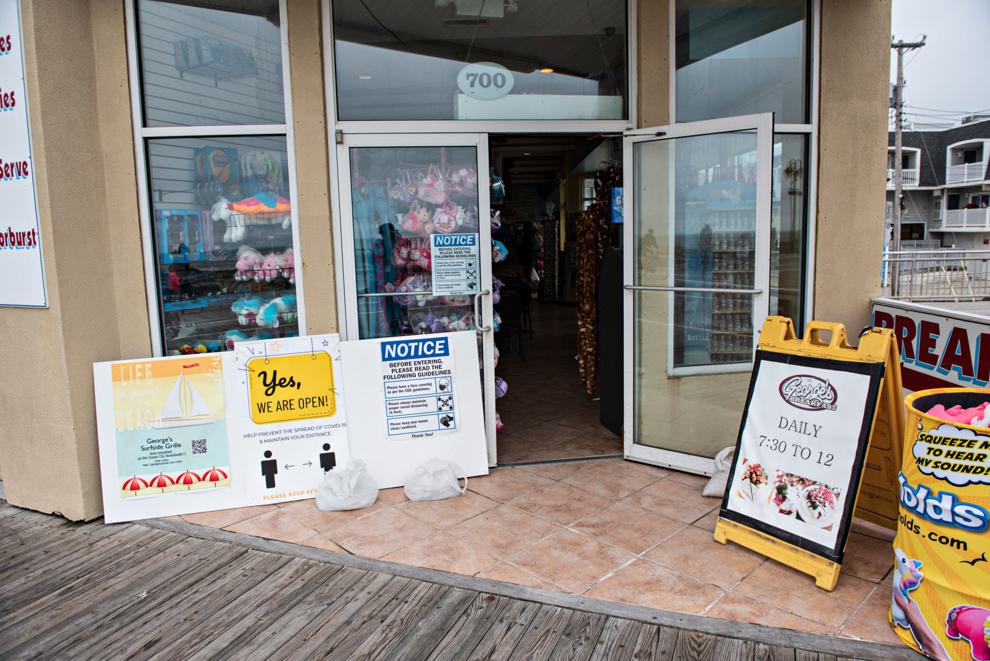 052620_nws_ocboardwalk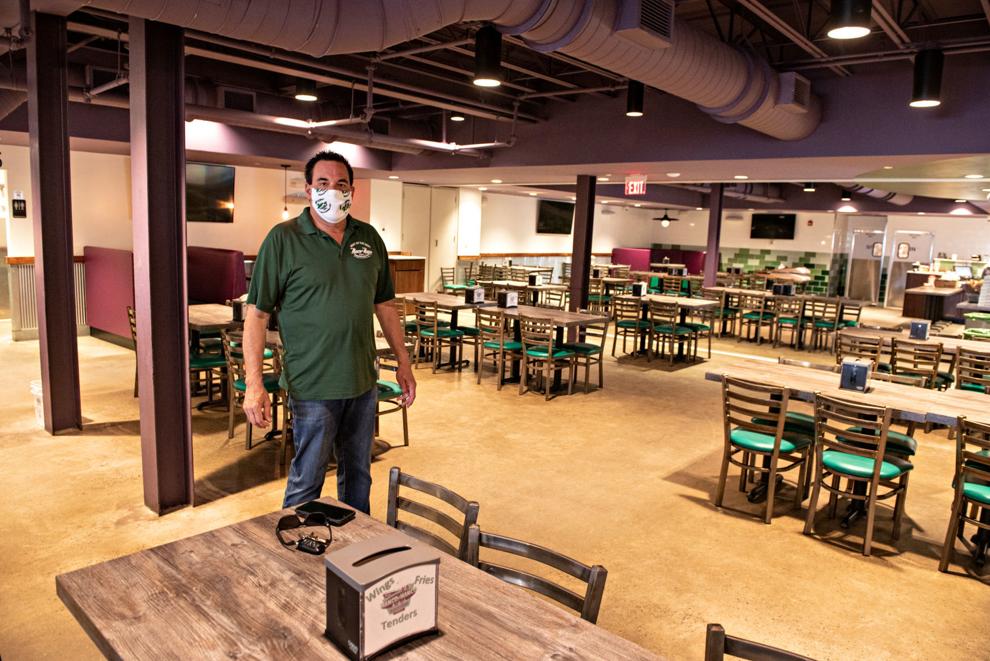 052620_nws_ocboardwalk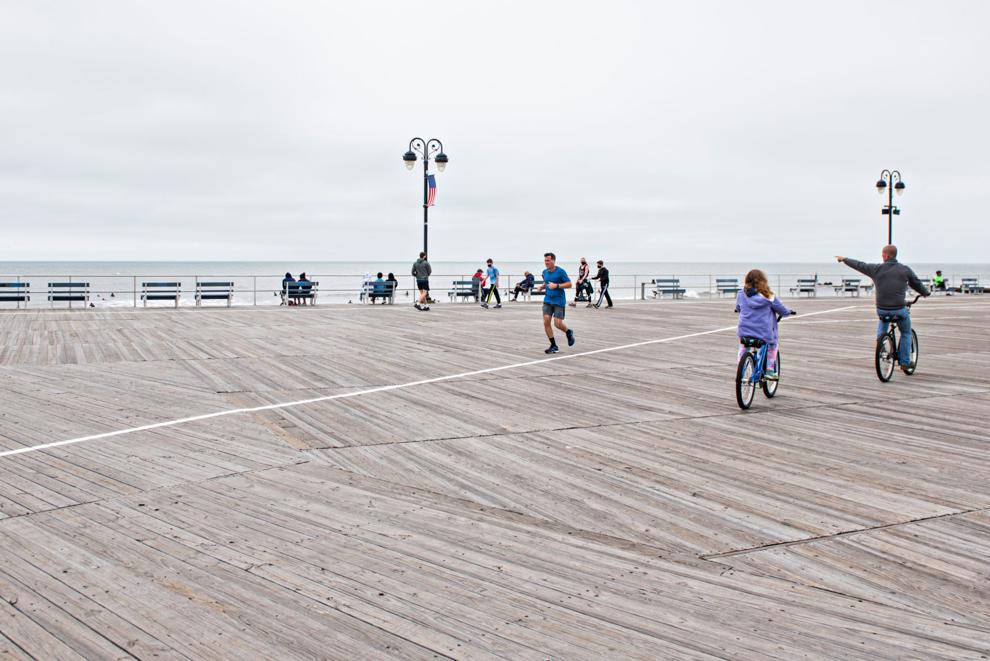 052620_nws_ocboardwalk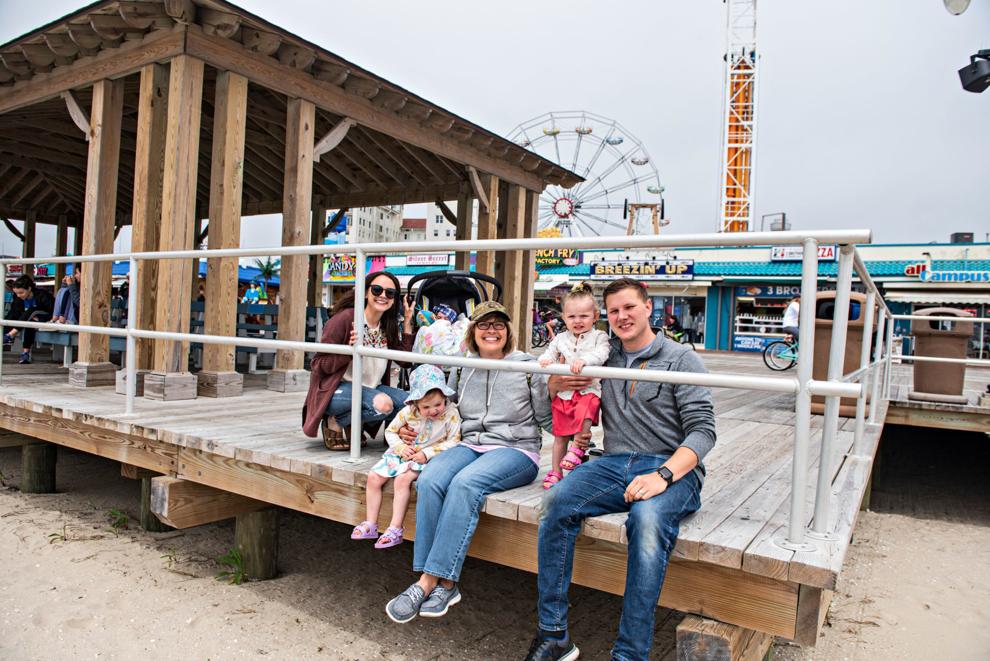 052620_nws_ocboardwalk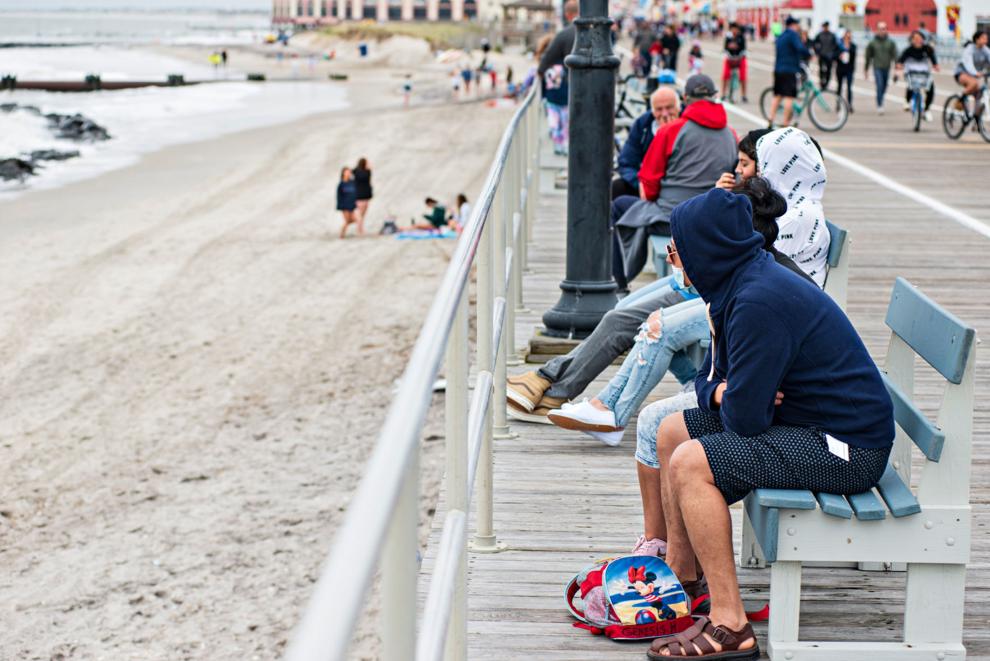 052620_nws_ocboardwalk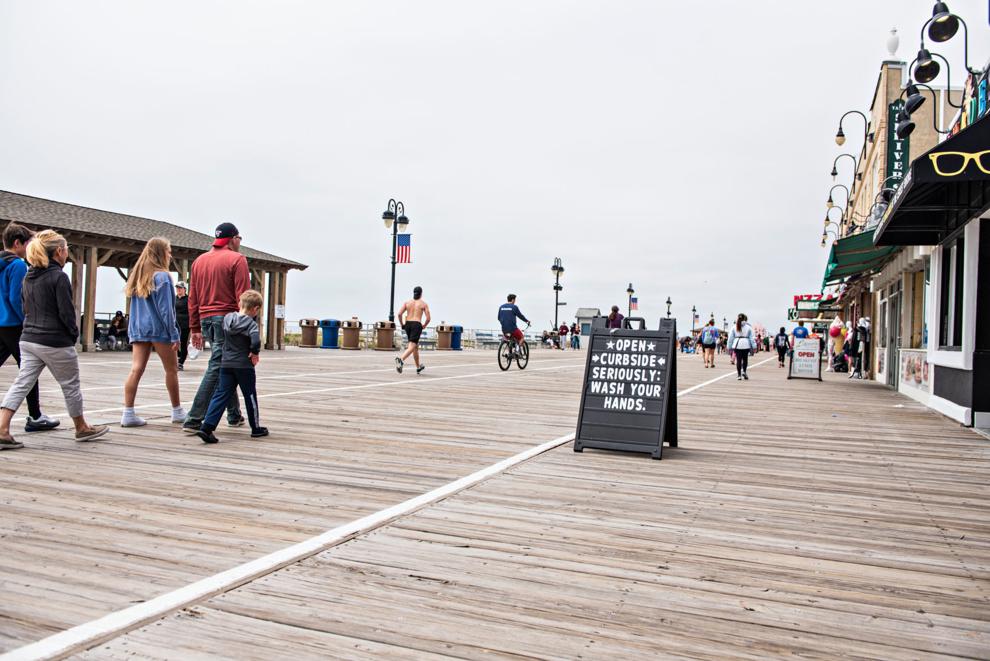 052620_nws_ocboardwalk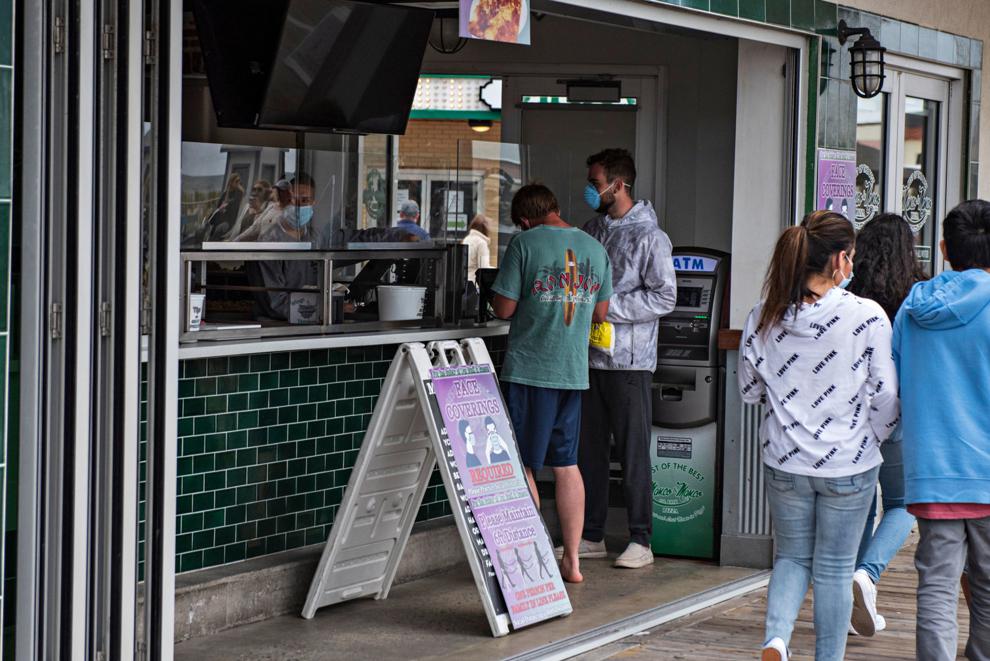 052620_nws_ocboardwalk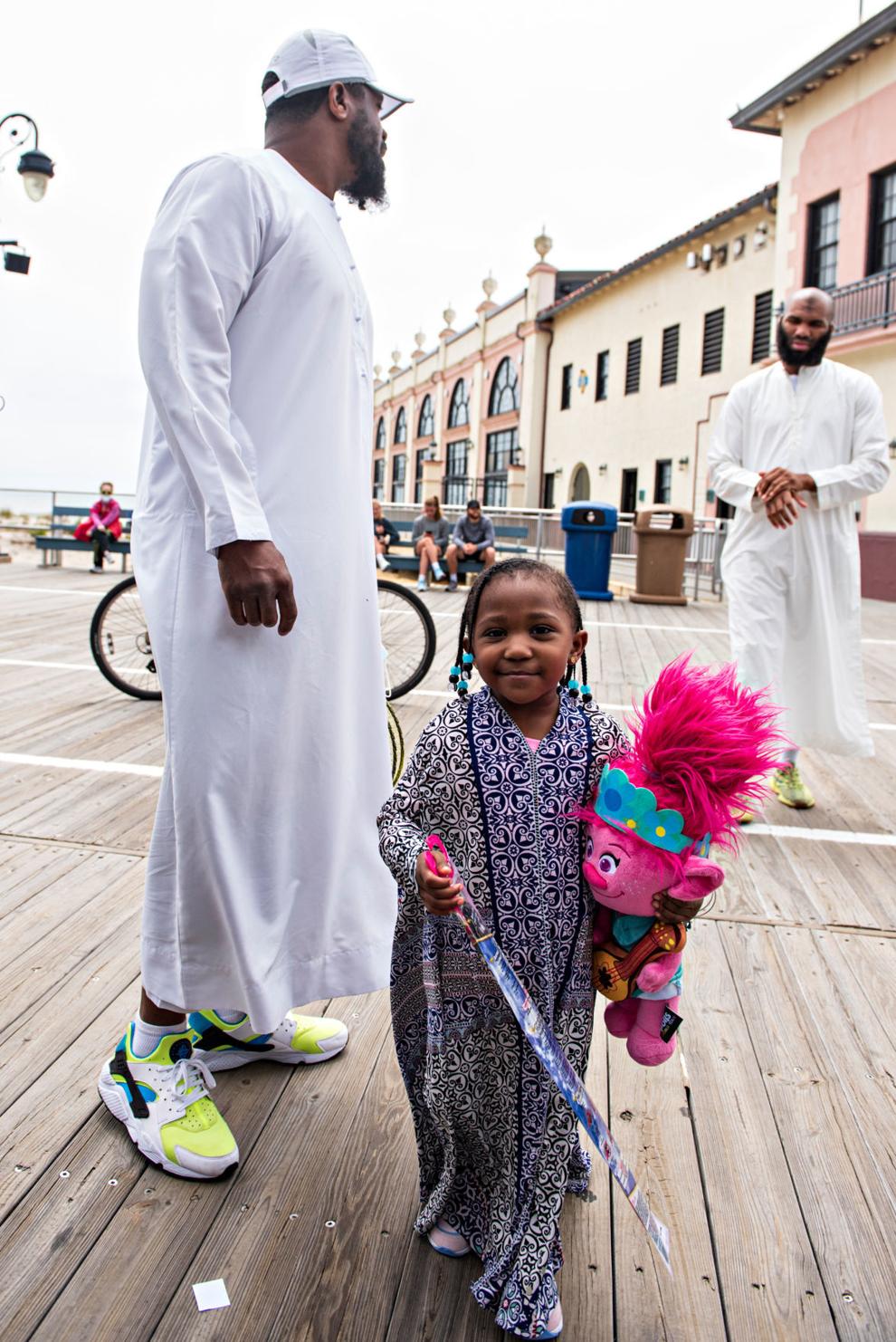 052620_nws_ocboardwalk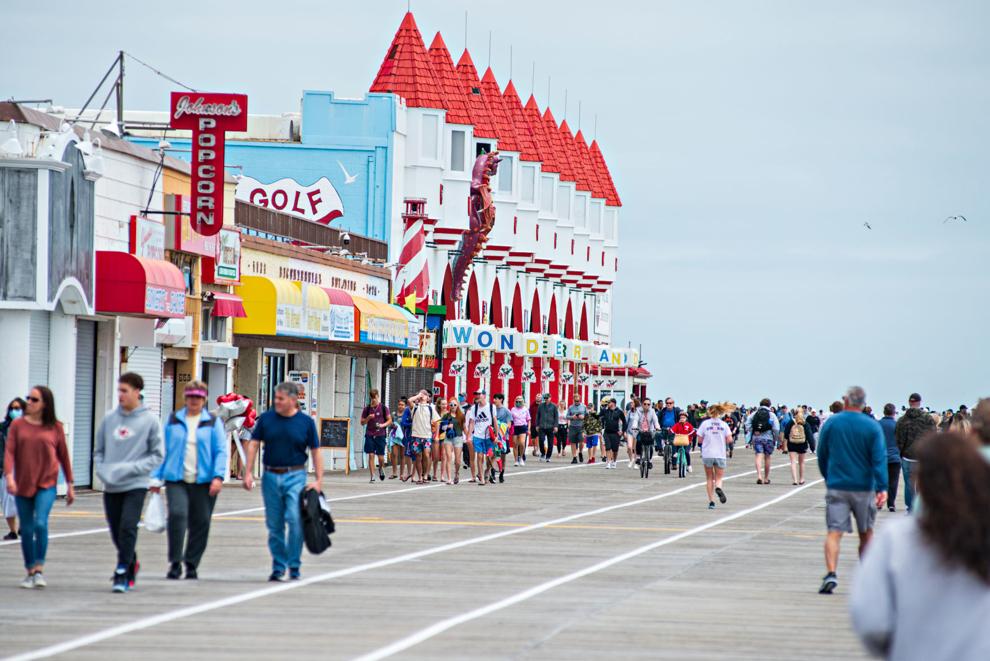 052620_nws_ocboardwalk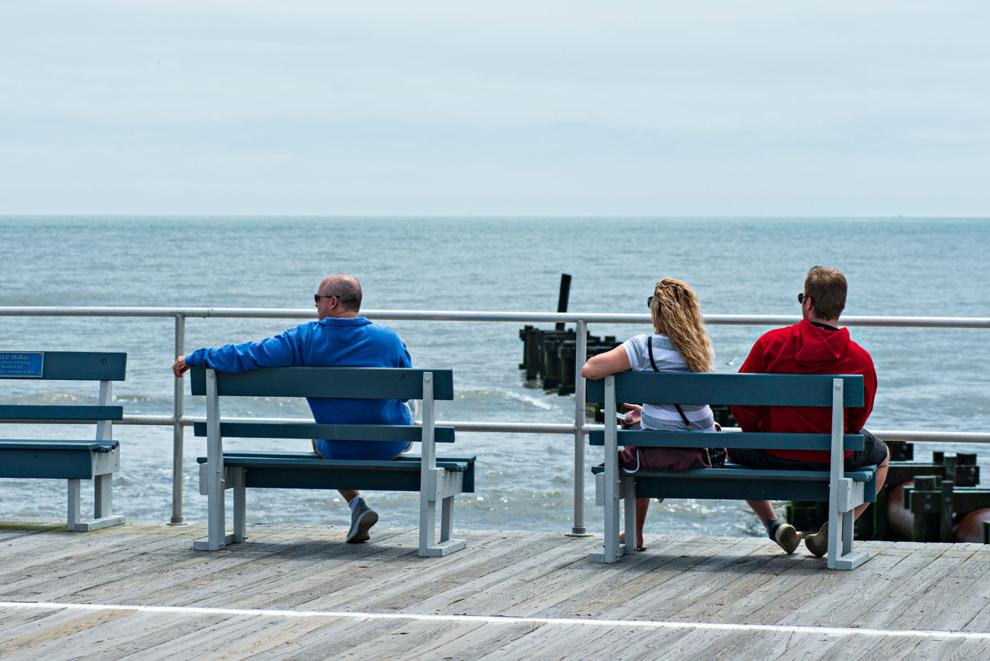 Contact: 609-272-7241
Twitter @ACPressMollyB