New Jersey pushed back its primary to July 7 from June 2 because of the coronavrus outbreak under an executive order Gov. Phil Murphy signed Wednesday.
Preparing for a June primary at the potential head of the COVID-19 emergency could hurt election officials' ability to prepare, the order states.
Murphy said he's not taking a mail-in ballot only election off the table but hasn't decided. He specifically cited Wisconsin, where a primary went forward despite the health threat.
New Jersey residents should not have to choose between their right to vote and their personal health, Murphy said.
New Jersey is among the worst-hit states in the country by the coronavirus. More than 1,500 people have died as a result, and the state has been essentially on lockdown for weeks.
The Democrat mentioned specifically that he doesn't want to repeat what Wisconsin had with people having to choose between their right to vote and keeping healthy.
Among the races expected to be decided in the primary is that for the right to challenge U.S. Rep. Jeff Van Drew, R-2nd, for his seat in the House of Representatives. The two Democratic front-runners, Brigid Callahan Harrison and Amy Kennedy, each released a statement Wednesday expressing their support for the date change.
"It is clear Gov. Murphy's thoughtful decision was done collaboratively with both health experts and party leaders. Unlike other states, which we have seen in recent days, it is clear his priority is both the health and safety of voters, while also fully ensuring the greatest participation in our electoral process. His leadership on this issue should be applauded, and it is now important that everyone possible makes their voices heard on July 7," Harrison said.
"No one likes to see an election postponed, but protecting people's health while making sure we safeguard the Democratic process is always the right thing to do. We are appreciative of Gov. Murphy's leadership and the tireless work of his administration to keep people in New Jersey safe during COVID-19," Kennedy said.
The state is expected to approach the peak of the virus' curve sometime this month or next, the Democratic governor said this week.
New Jersey has both mail-in and in-person voting.
Atlantic County on Wednesday released the number of COVID-19 cases by town.
According to the release, Egg Harbor Township leads the county with 32 cases and three deaths. Atlantic City has 27 and one, respectively, and Galloway is third with 23 cases and no reported deaths.
The three towns are followed by Hamilton Township (16), Pleasantville (15), Ventnor (10), Buena Borough (9), Absecon (8), Hammonton (7), Lindwood (7), Somers Point (5), Egg Harbor City (4), Northfield (3), Longport (2), Margate (1), Weymouth (1) and Buena Vista Township (1).
The number of positive cases of COVID-19 has increased by 3,088, bringing the total number of cases to 47,437 across the state, officials said Wednesday during Gov. Phil Murphy's daily briefing. There have been 275 additional deaths, bringing the state total to 1,504.
"We're not at any plateau," Gov. Phil Murphy said during his daily briefing with other state officials. "…We need to continue to be absolutely vigilant, and if anything, tighten as oppose to loosen – and I don't say that with any amount of joy. It brings me no joy to say that."
So far, Atlantic County has reported 173 cases with four dead and 26 recovered. Cape May County has reported 100 cases, with 15 designated as off quarantine and two deaths. Cumberland County has reported 74 cases and two deaths.
For most people, the new coronavirus causes only mild or moderate symptoms, such as fever and cough. For some, especially older adults and people with existing health problems, it can cause more severe illness, including pneumonia.
Of the total deaths, 59% were men and 41% were women, 44% were over 80-years-old and 61% were white, said Department of Health Commissioner Judith Persichilli.
Murphy said he was going to sign three executive orders Wednesday. The first moved the date of the primary elections from June 2 to July 7.
He also signed an order to further social distancing efforts, including barring non-essential construction across the state effective 8 p.m. Friday, all customers and employees must wear face coverings at essential retail stores, the number of customers allowed at one time will be limited, among other steps and greater protections will be put in place for workers at warehouses and manufacturing.
The last order increases weight limited for trucks on highways to allow for essential deliveries.
Also during the briefing, Murphy said residents cannot think that, after the pandemic passes, the state and country will go back to normal all at once, but that it needs to open back up "in a systematic and careful way to protect against a boomerang of coronavirus."
"If we open up too soon, I fear we are placing gasoline on the fire," he said.
Atlantic County officials announced an additional 17 cases of COVID-19.
They include seven men, ages 31 to 86 and 10 women, ages 29 to 82, according to a news release from county spokeswoman Linda Gilmore.
The additional positives bring the county's total to 173 cases with four dead; seven additional people have recovered, bringing the total to 26, officials also said Wednesday. 
Cape May County has reported 111 cases, with 15 designated as off quarantine and three deaths. One of the cases, an 81-year-old man from Lower Township, was the second death from the outbreak at Victoria Manor.
The Cape May County Department of Health announced Wednesday the opening of another drive-through testing site. The site will be open on consecutive Wednesdays beginning April 15 by appointment. Testing will only be for symptomatic CompleteCare patients and Cape May County residents. Individuals are encouraged to go to CompleteCareNJ.org/COVID19 or call 609-465-0258 and request to be screened.
Cumberland County has reported 74 cases and two deaths.
Source: State of New Jersey Department of Health
For most people, the new coronavirus causes only mild or moderate symptoms, such as fever and cough. For some, especially older adults and people with existing health problems, it can cause more severe illness, including pneumonia.
Several local police departments have asked residents who have tested positive for COVID-19 or is under quarantine to send their information to public safety officials.
Departments in Somers Point, Longport and Hamilton Township are among those that have published the request in a Facebook post.
The information would be used in an emergency response and emergency management settings only, according to posts, to prepare first responders and protect residents.
"We encourage your submissions and thank you for helping us safely protect our community," according to a post on the Somers Point Police Department's Facebook page. "Please send your name, age, address and when and where you were tested positive, or directed to quarantine."
Officials in Atlantic County provide a breakdown of the cases by municipality to their respective police chiefs, county officials said earlier this week.
Senators Bob Menendez and Cory Booker on Wednesday announced over $30 million in federal funds were awarded to support area hospitals.
The money is from the U.S. Department of Health and Human Services (HHS) to support the state's 24 Federally Qualified Health Centers, or FQHCs, in their efforts to combat the COVID-19 outbreak, according to a news release.
Atlanticare Health Services, Inc., which operates in Atlantic County, was awarded $694,115; Community Health Care, Inc., which operates in Cape May, Cumberland and Gloucester counties, was awarded $1,831,475; and Southern Jersey Family Medical Center, Inc., which operates in Atlantic, Burlington and Salem counties, was awarded $1,634,375.
The U.S. Postal Service is changing their procedures to protect mail carriers.
If a delivery requires a signature, carriers will knock on the door rather than touching the bell, according to a news release. They will maintain a safe distance, and instead of asking for a signature on the mobile device, they'll ask for a name. The carrier will leave the mail or package in a safe place for retrieval.
Customers shouldn't approach a carrier to take a delivery, instead allowing them to leave the mailbox area before collecting it, according to the release. Most schools are not in session and children should also be encouraged to not approach a postal vehicle or carrier.
The Centers for Disease Control and Prevention, the World Health Organization and the Surgeon General have indicated that there is no current evidence that the new coronavirus is being spread through mail and packages, according to the release.
Ray V. Daiutolo Sr., corporate communications for the South Jersey and Philadelphia districts, said that they do not report local numbers of positive cases of the new coronavirus. 
However, as of Tuesday, there were 427 employees out of 630,000 nationally reported positive.
Pennsylvania officials on Tuesday night urged residents to stay away from the Jersey shore.
"Just think about how incredible The Shore will feel in a few months, if we all have done what we have to and stayed disciplined enough to flatten the curve," according to a tweet from the Pennsylvania Treasury. "Just think about how depressingly far away it will feel if we let up early."
Just think about how incredible The Shore will feel in a few months, if we all have done what we have to and stayed disciplined enough to flatten the curve.

Just think about how depressingly far away it will feel if we let up early.

— Pennsylvania Treasury (@PATreasury) April 8, 2020
Horizon Blue Cross Blue Shield of New Jersey announced Wednesday that they are eliminating cost-sharing for covered benefits associated with COVID-19 treatments.
There will be no deductible, co-pay or coinsurance for in-patient or out-patient treatment, according to a news release from the company. The elimination is retroactive to March 1.
"As we deal with the most significant public health emergency in our lifetime, cost should not be a barrier to critical care for members diagnosed with COVID-19," said Kevin P. Conlin, executive chairman. "These changes provide members added peace of mind so they can focus all of their energies on the one thing that matters most: getting better."
The Fellowship of Churches of Atlantic City & Vicinity and Atlantic Cape Community college has scheduled a drive-thru food giveaway.
The first come, first served event is scheduled for 4 p.m. Saturday at the Atlantic City campus of the college at the corner of Kentucky and Baltic avenues.
For more information, contact Rev. James Barclay 609-553-0001.
Cape May County officials on Tuesday bar hotels, motels and other short-term rentals from accepting new guests.
The county Freeholders Board voted to put the prohibition into effect immediately, according to a news release from officials, in order to create a uniform policy for the entire county.
"This is a necessary step and we are glad the Governor recognized our position, which I was the first to voice weeks ago," said Freeholder Director Gerald M. Thornton. "We don't need visitors at this time. We must do everything we can to flatten the curve. The more we discourage people from traveling at this time it will help eliminate the spread of COVID-19. When we can ensure it is safe, I will be the first one to welcome tourists will open arms."
Several governing bodies throughout municipalities in the county have already passed similar resolutions.
Also on Tuesday, Lower Township Mayor Frank Sippel said that there has been an influx of visitors in short term rentals in a news release from township police. He signed a proclamation along with a resolution barring seasonal tenants until May 22.
The Atlantic City Free Public Library announced Wednesday that members can now download more than 700,000 titles using the digital streaming service hoopla.
Members simply access hoopla from the library's website, www.acfpl.org, or download the hoopla app.
"Even while our physical locations are closed, we're committed to providing resources and programs to meet the educational, recreational and informational needs of the Atlantic City community," Library Director Robert Rynkiewicz said. "hoopla is a great addition to the digital and online resources we already offer."
Hoopla allows members to download eBooks, audiobooks, music, movies, television shows and comics in 70 different languages. Up  to six titles can be checked out per month and they're automatically returned at the end of of the lending period.
Items can also be downloaded for later use when wifi may not be available. Through the month of April, 1,000 bonus titles are being offered for check out. Checking out any of these top titles won't count against an individuals six per month limit.
Authentic City Partners, an Atlantic City development and property management group, announced their commitment to improving the lives of those in their community remains steadfast in the current crisis.
ACP is responsible for the Orange Loop, a project to revitalize the three-block beachside section of Tennessee Avenue, St. James Place and New York Avenue with a collection of restaurants, hotels and mixed use buildings.
Currently under construction is a 12-unit mixed use building on New York Ave. called the Bywater that was set to open this spring that will be the new location of Hayday Coffee. On the same block work is underway on the Cardinal Restaurant and Hotel, set to open in the spring of 2021. 
"We're moving ahead with all of our previously scheduled projects and modifying how we work to ensure the safety of our team, our community, and our families," ACP co-founder Zenith Shaw said. "We've been impressed by the City of Atlantic City's ability to continue to support our development work even while employees work from home and make limited on-site inspections."
ACP has worked to support local efforts at fighting the COVID-19 pandemic in a variety of ways including: sourcing PPE for healthcare workers, providing Hayday coffee beans and donating to the AtlantiCare Foundation; contributing to the Community Food Bank of New Jersey's Southern Branch; partnering with Little Water Distillery and the Hispanic Association of Atlantic County to provide free hand sanitizer to local families; and donating to the Community Foundation of SJ's COVID-19 Relief Fund.
Vineland Mayor Anthony Fanucci announced Tuesday that all city parks are closed until further notice.
"I fully appreciate the importance of our municipal parks to the mental and physical health of Vineland residents, and I know many residents will not be happy," Fanucci said. "But despite efforts to dissuade the public from doing so, some groups are still congregating in our parks and not observing social distancing guidelines. I understand the further disruption to our daily lives that this action will have. But the bottom line is that this is a sacrifice we need to make as a community in order to flatten the curve, save lives, and get our city and state back up and running as quickly as possible."
The Associated Press contributed to this report.
GALLERY:  A closed Cumberland County amid the COVID-19 pandemic
GALLERY: A closed Cumberland County amid the COVID-19 pandemic
040720_nws_cumboclosed 1.jpg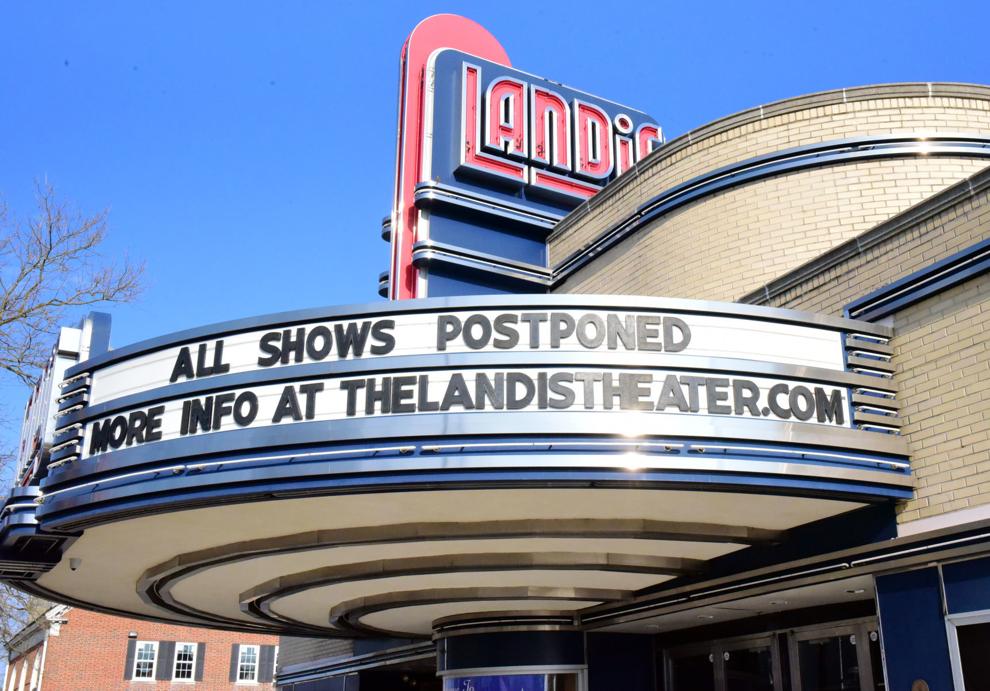 -- HIDE VERTICAL GALLERY ASSET TITLES --
040720_nws_cumboclosed 2.jpg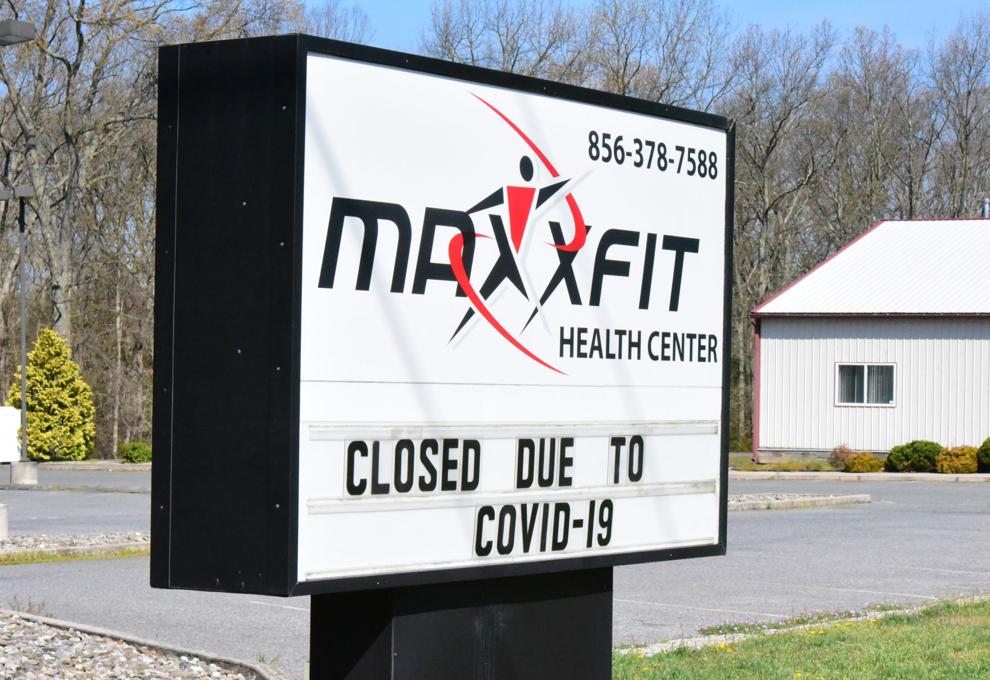 040720_nws_cumboclosed 3.jpg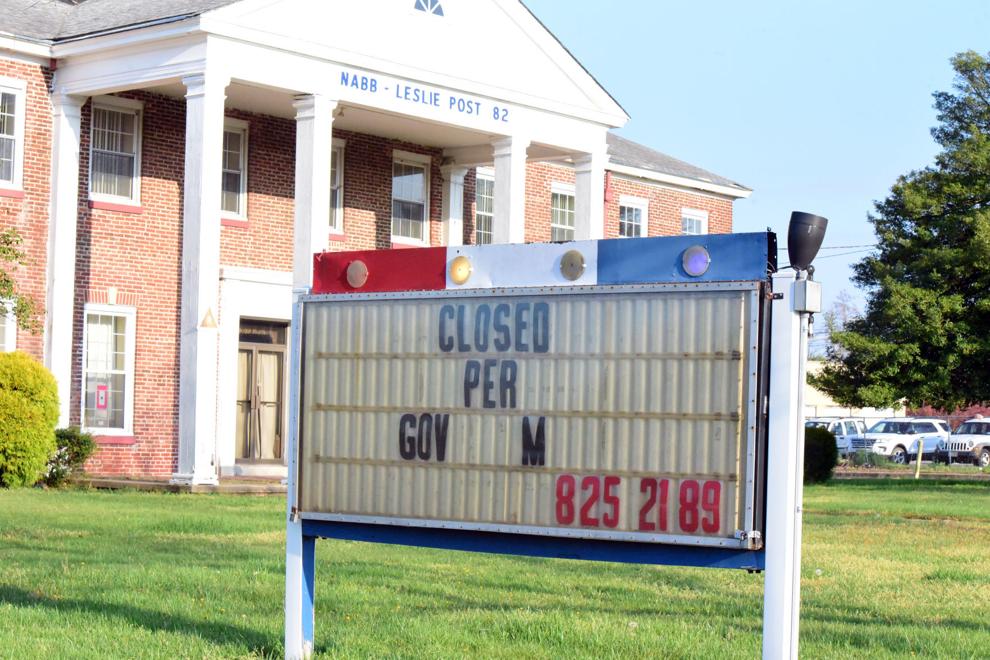 040720_nws_cumboclosed 4.jpg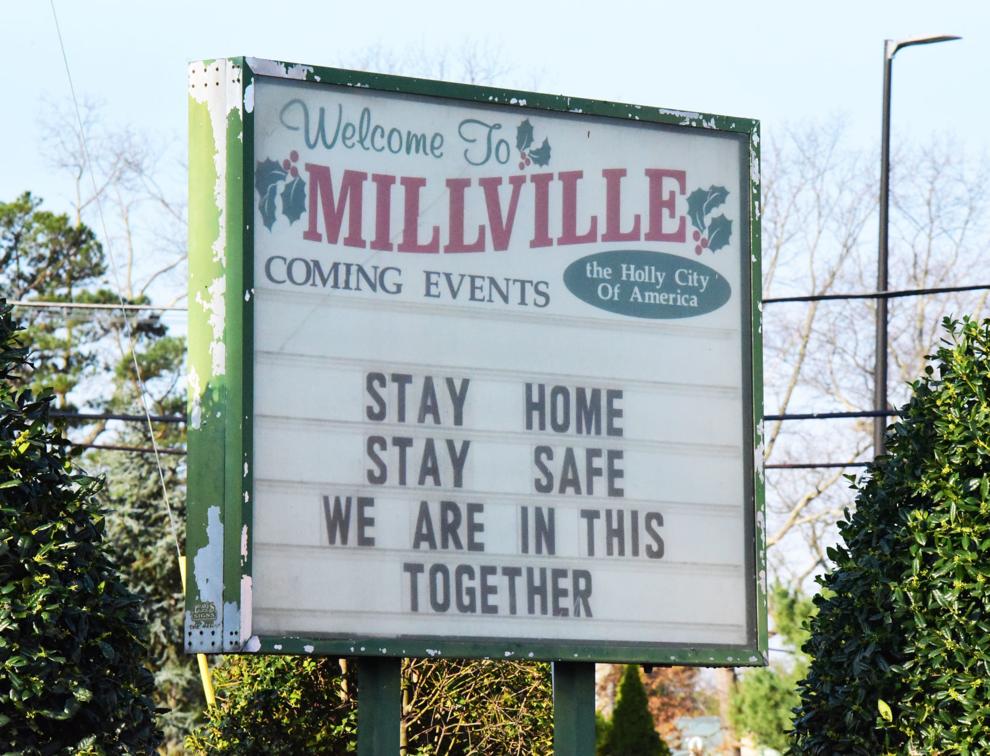 040720_nws_cumboclosed 5.jpg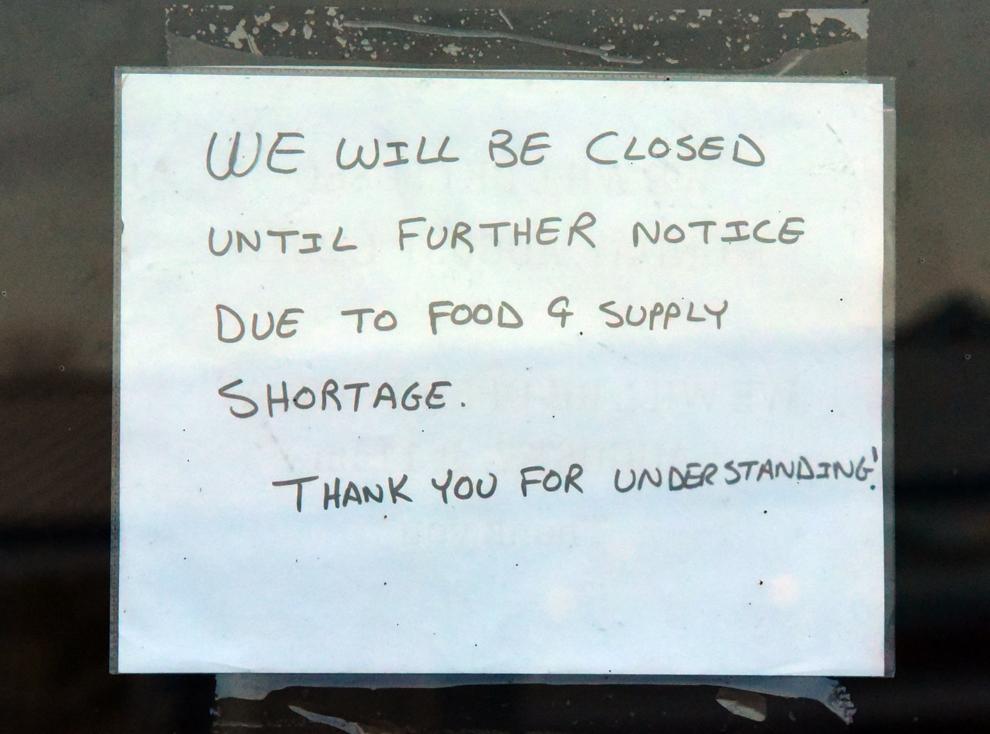 040720_nws_cumboclosed 6A.jpg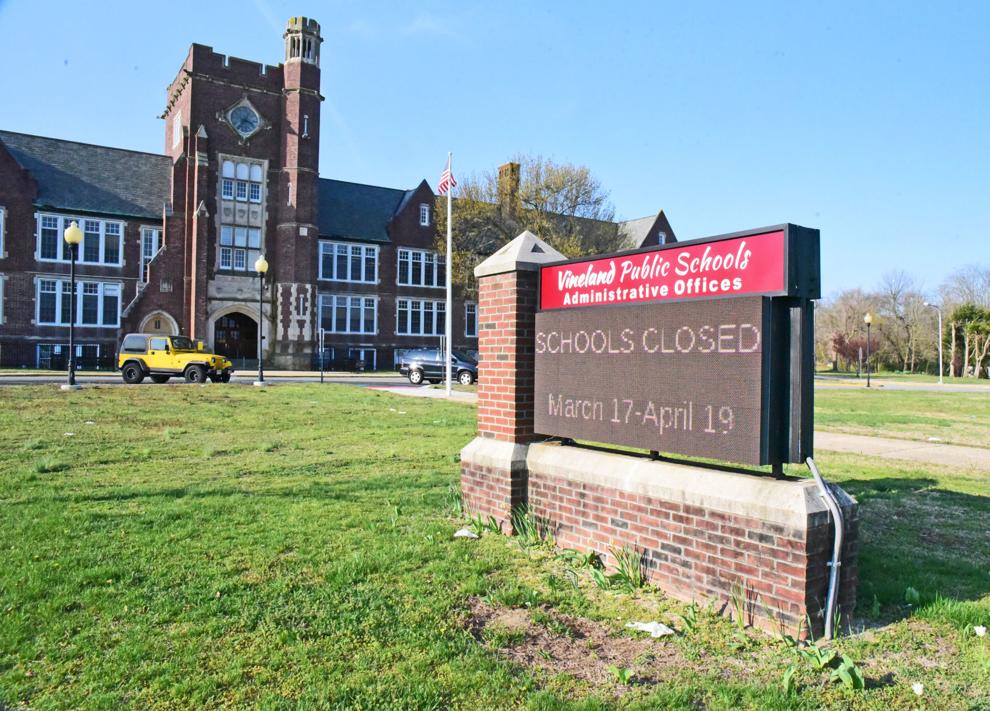 040720_nws_cumboclosed 7.jpg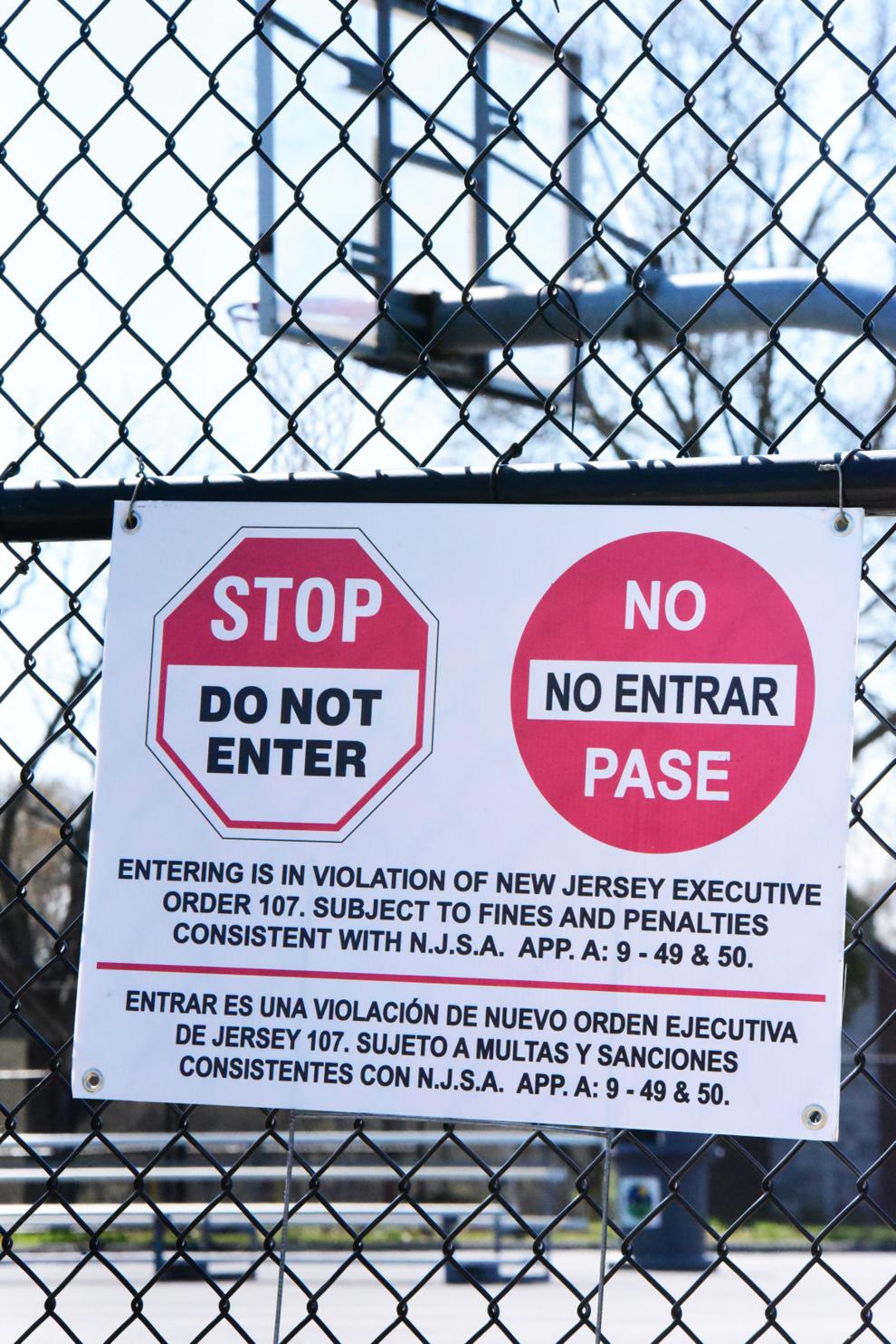 040720_nws_cumboclosed 8.jpg
040720_nws_cumboclosed 8A.jpg
040720_nws_cumboclosed 9.jpg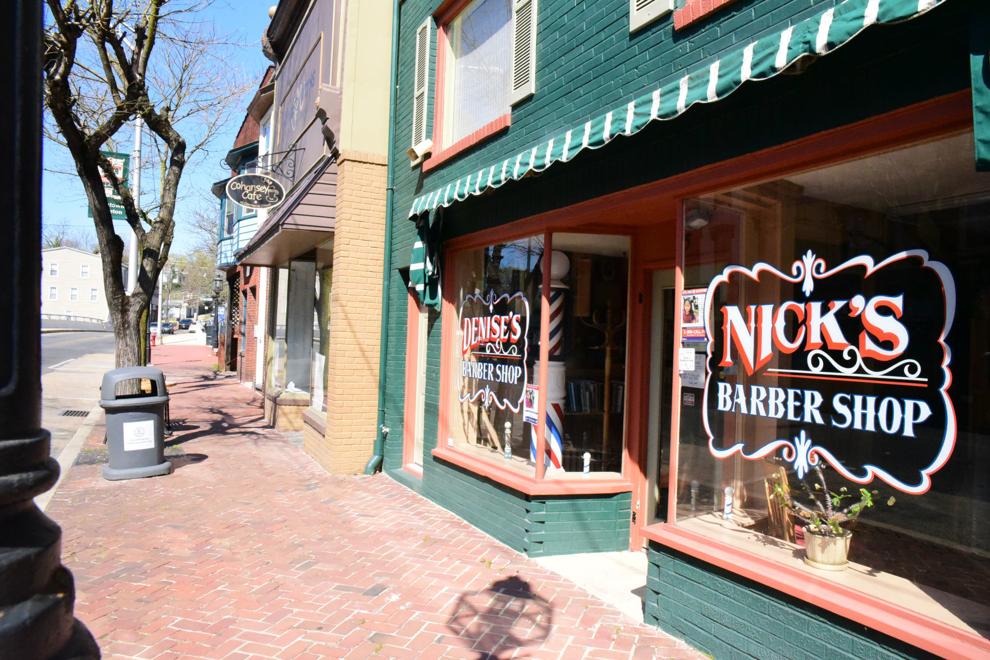 040720_nws_cumboclosed 10.jpg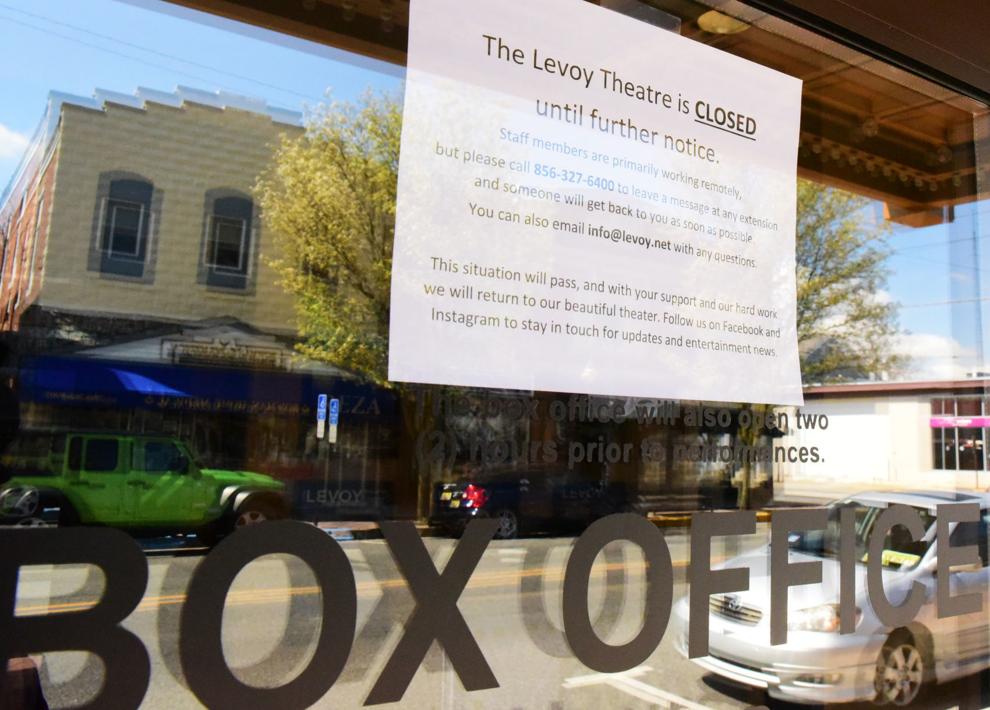 040720_nws_cumboclosed 11.jpg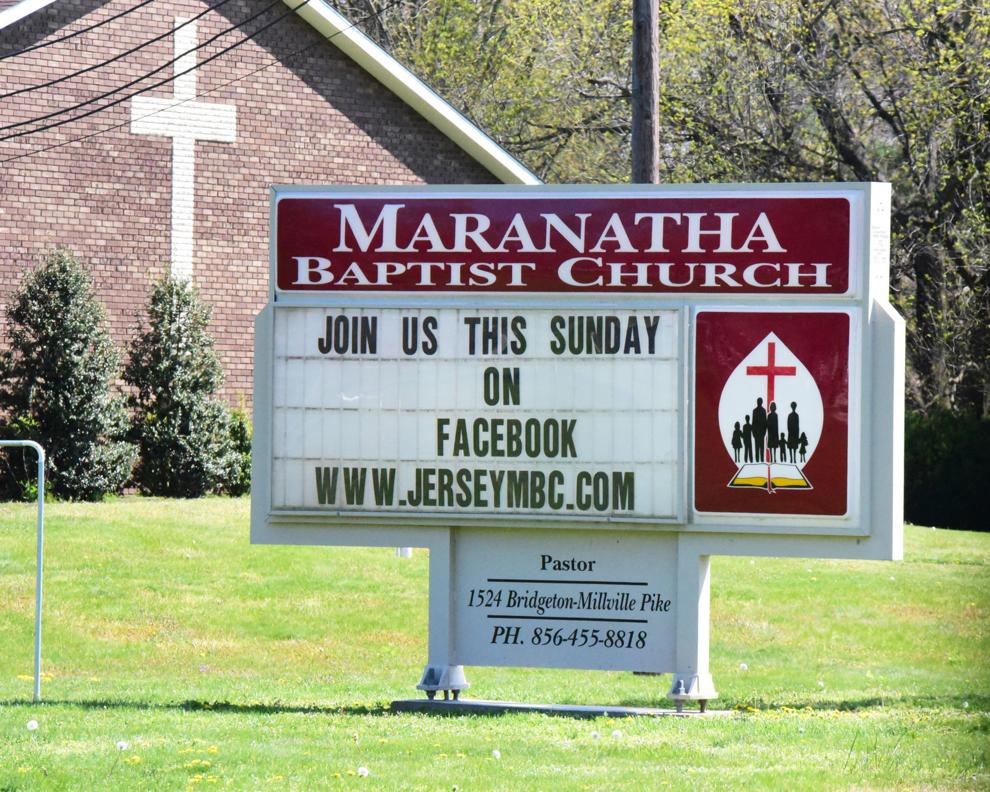 040720_nws_cumboclosed 12.jpg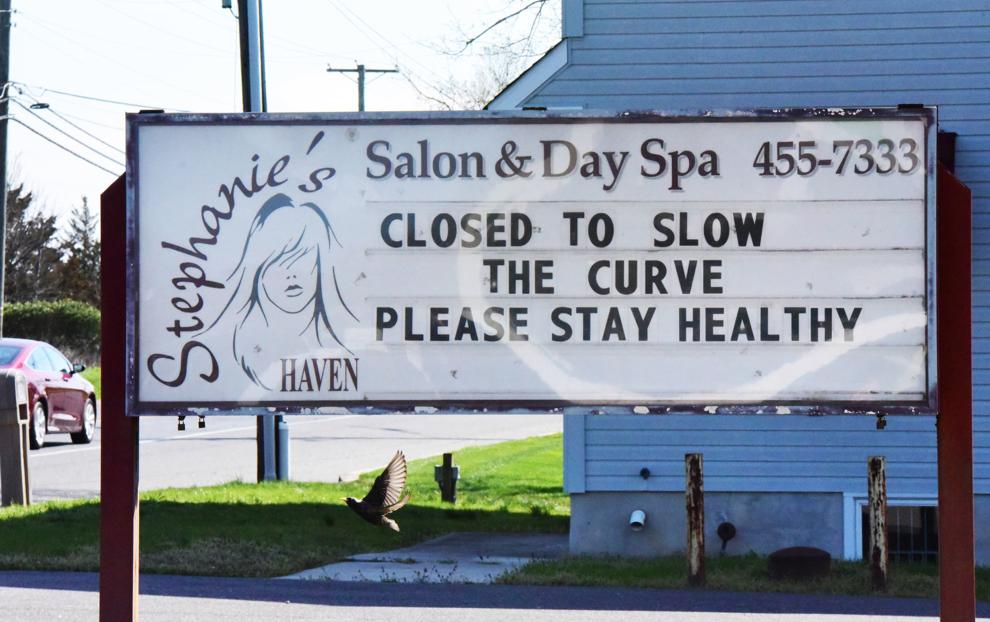 040720_nws_cumboclosed 14.jpg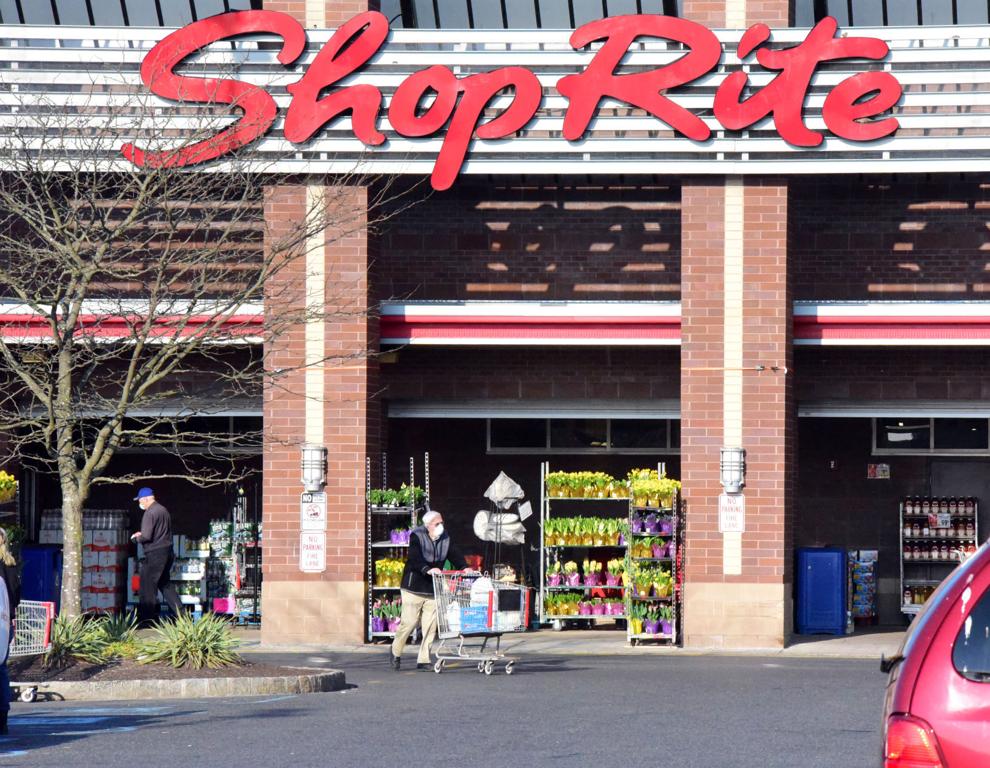 040720_nws_cumboclosed 15.jpg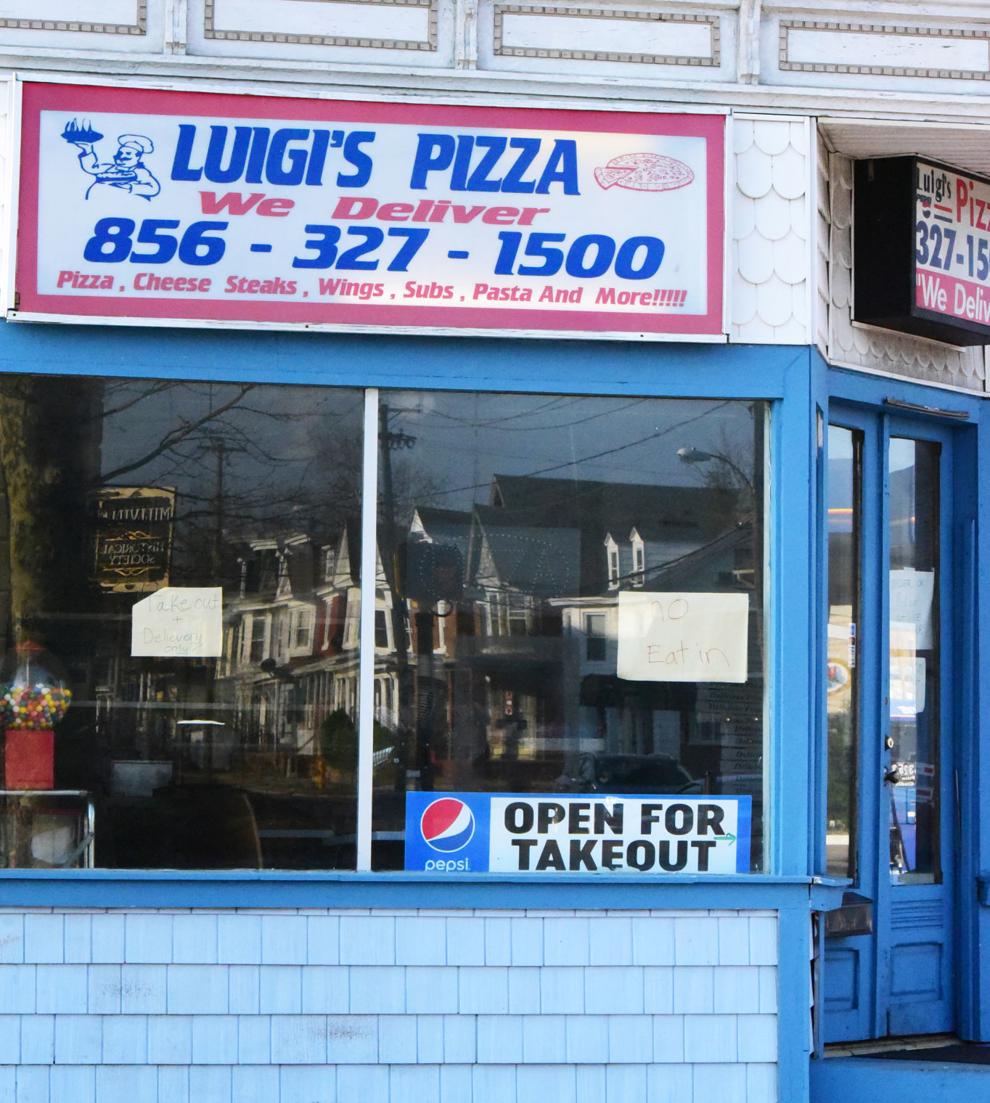 040720_nws_cumboclosed 16.jpg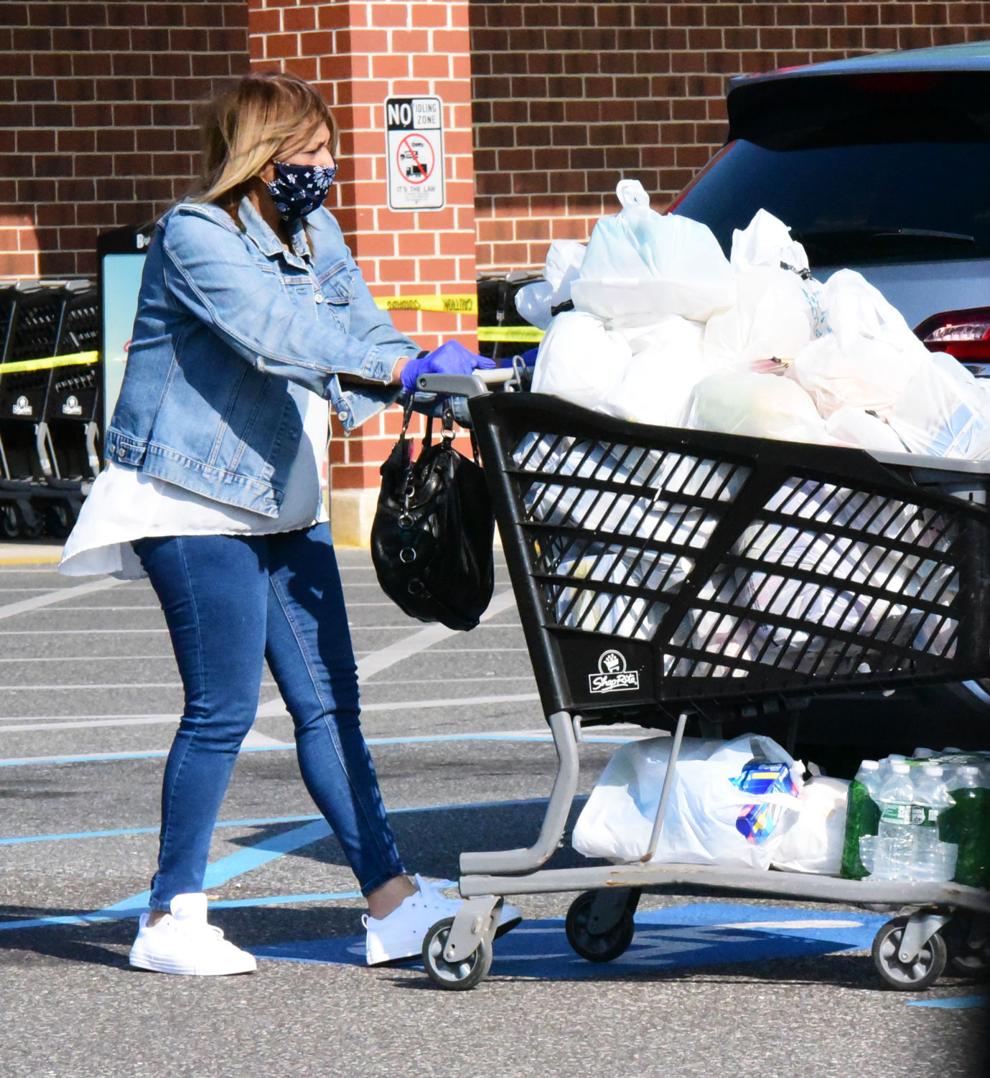 040720_nws_cumboclosed 17.jpg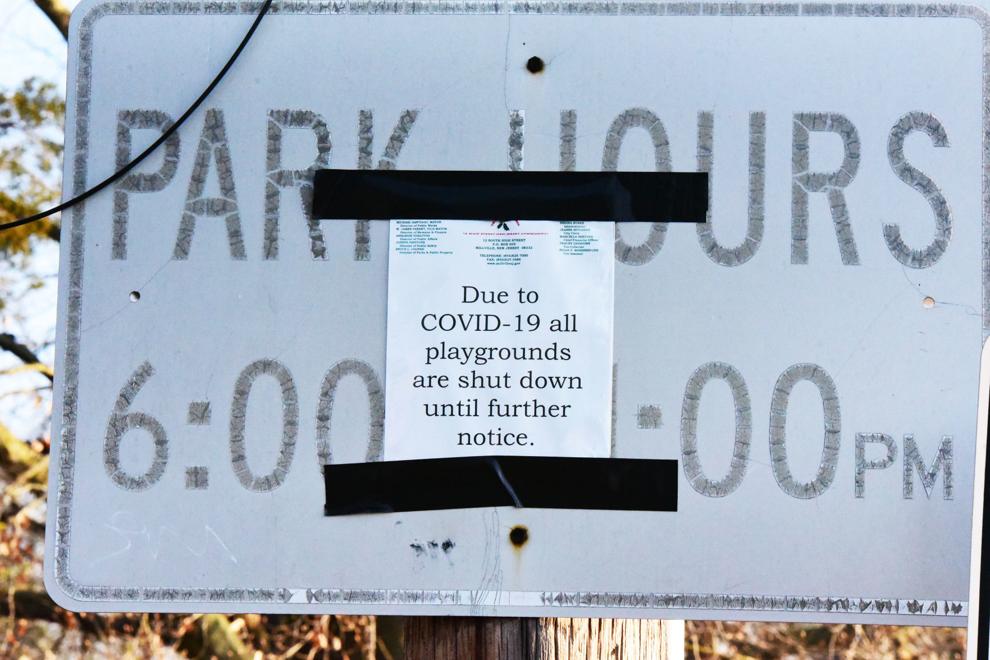 040720_nws_cumboclosed 18.jpg
040720_nws_cumboclosed 19.jpg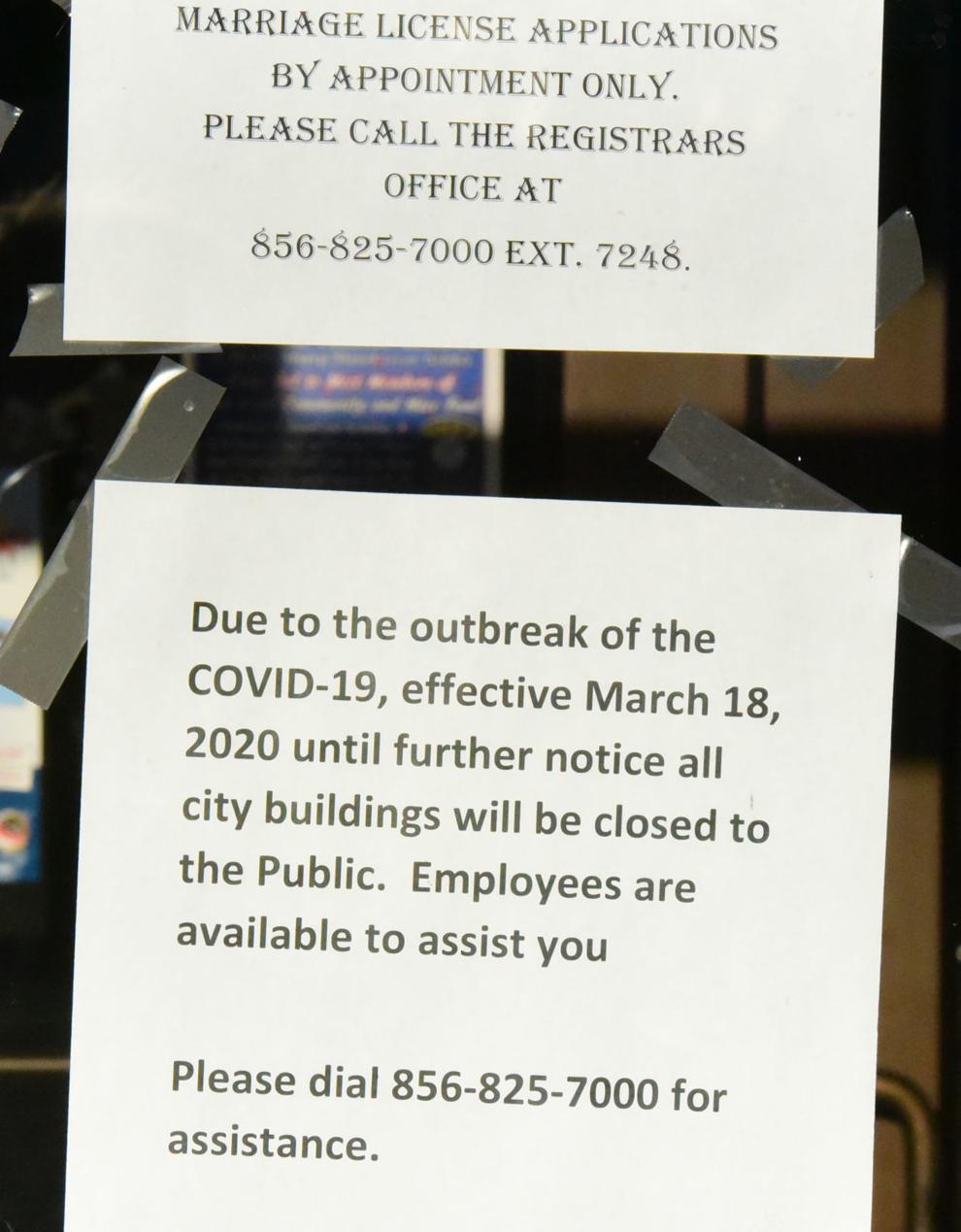 040720_nws_cumboclosed 20.jpg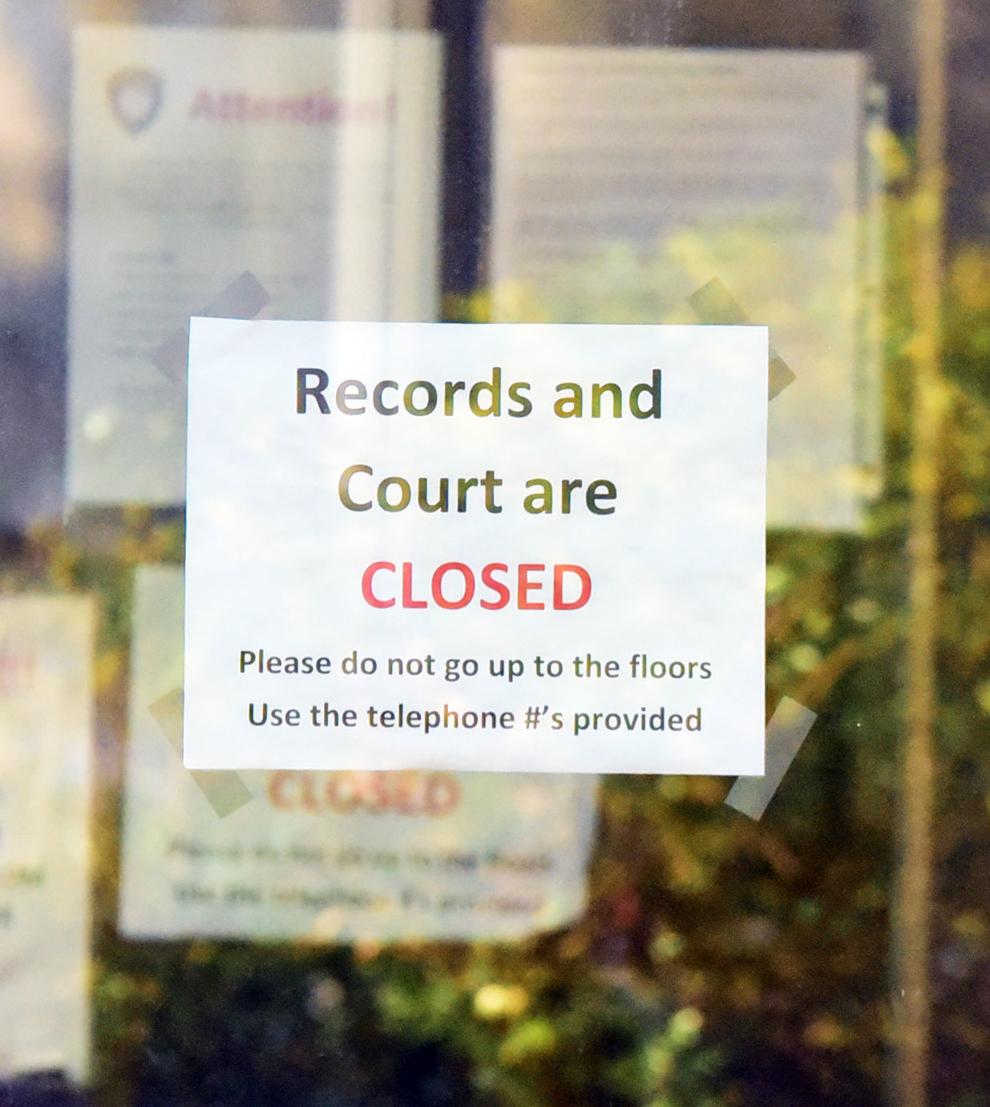 040720_nws_cumboclosed 21.jpg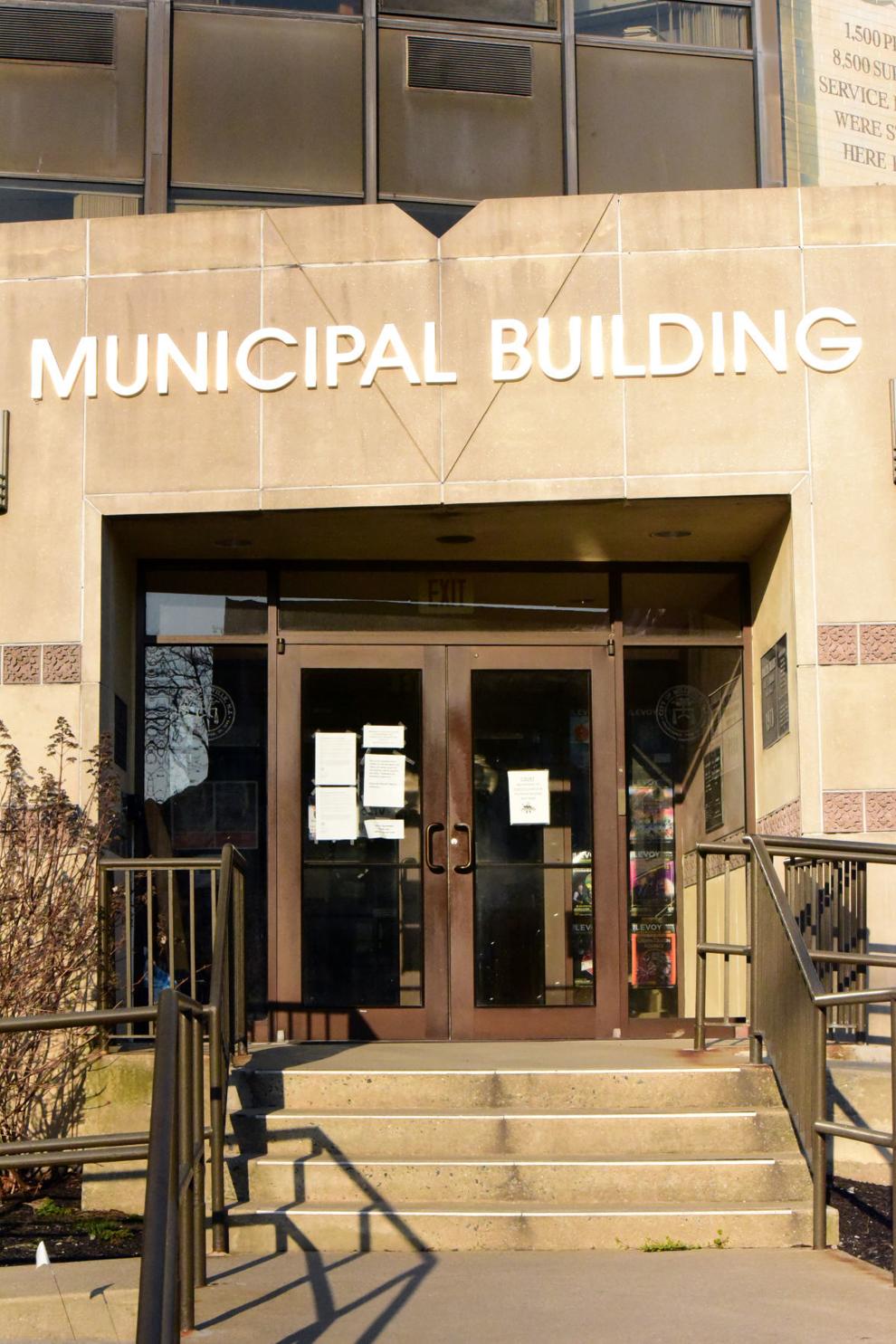 040720_nws_cumboclosed 22.jpg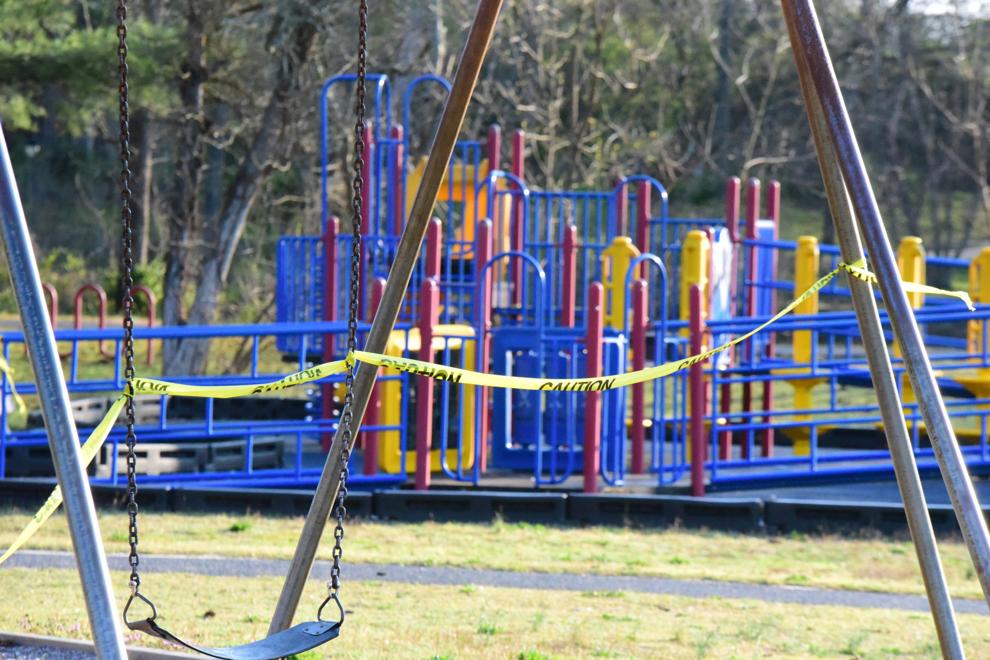 040720_nws_cumboclosed 23.jpg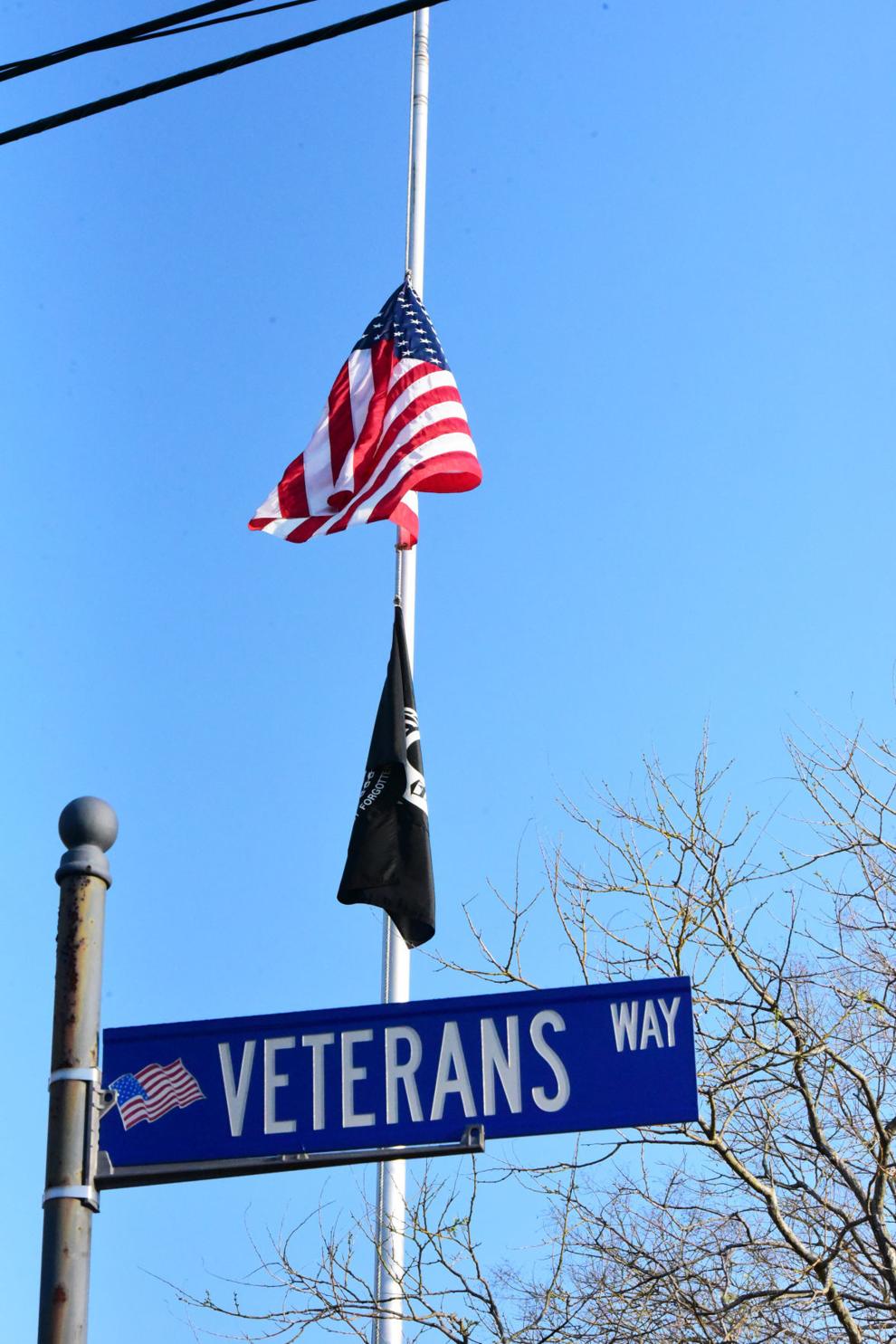 040720_nws_cumboclosed 24.jpg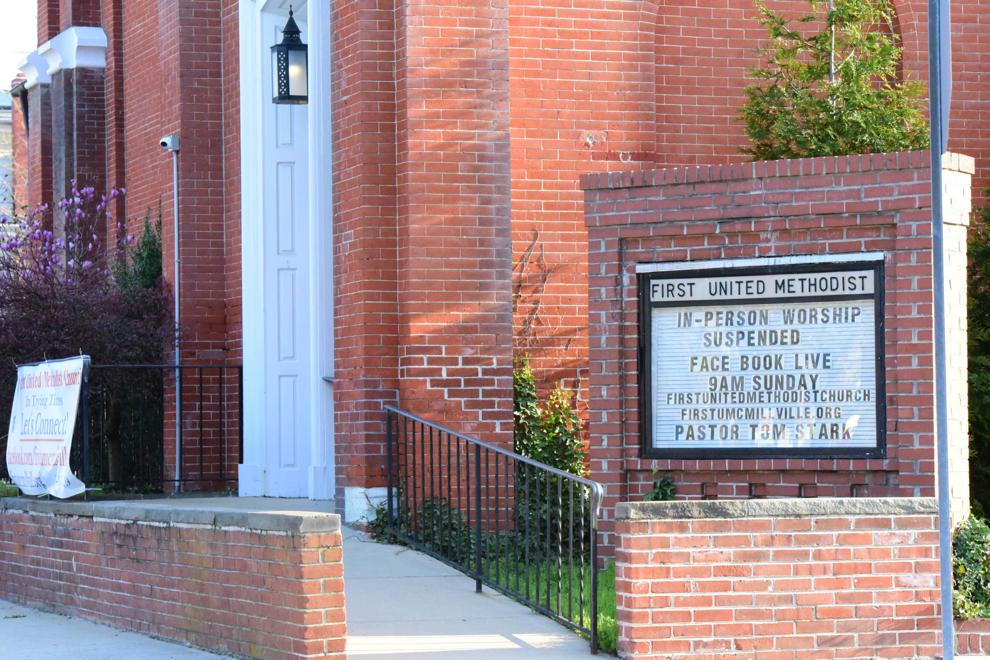 040720_nws_cumboclosed 25.jpg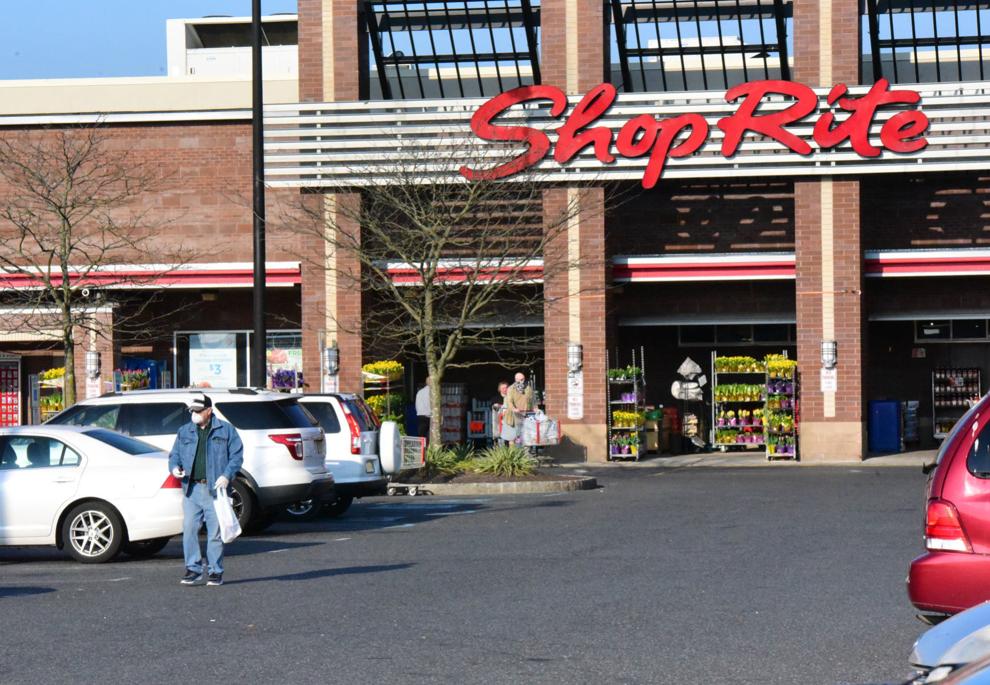 040720_nws_cumboclosed 26.jpg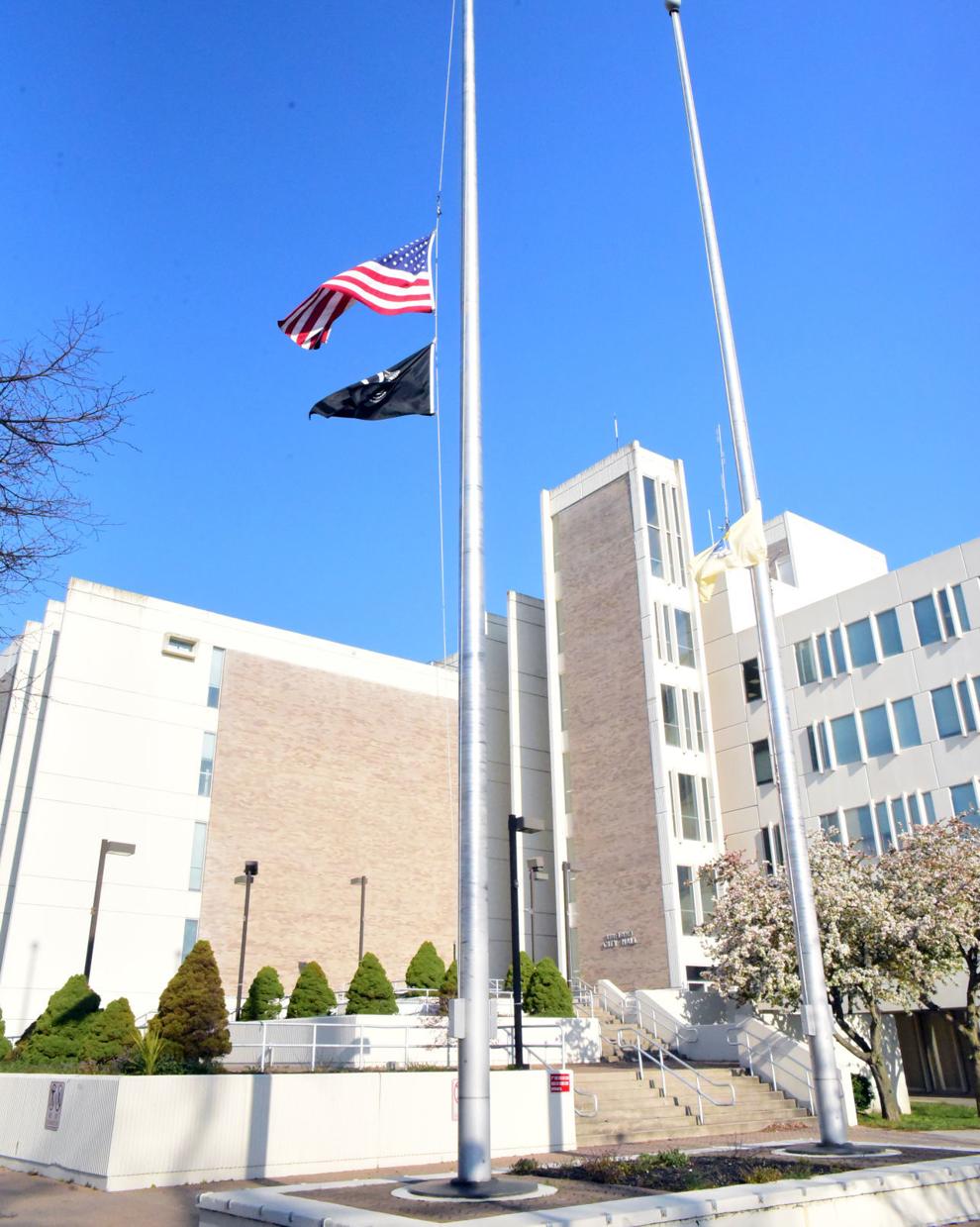 040720_nws_cumboclosed 27.jpg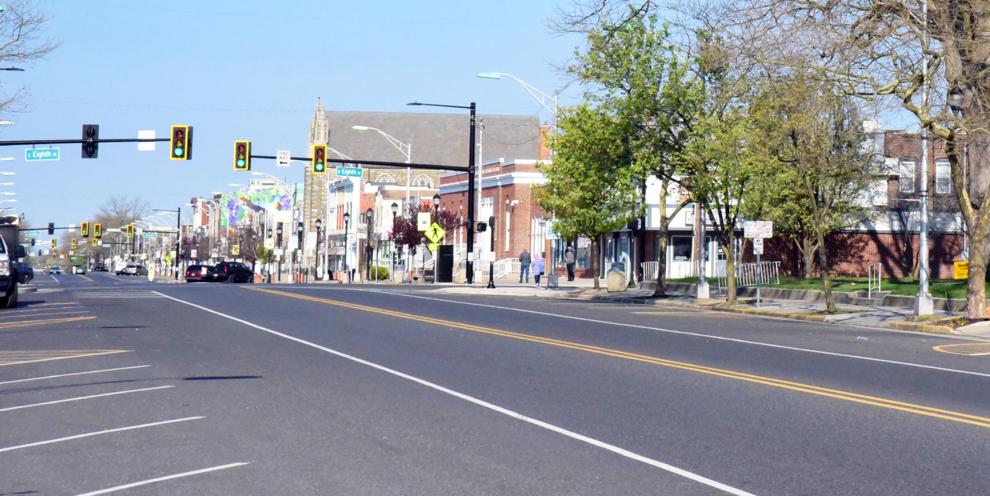 040720_nws_cumboclosed 28.jpg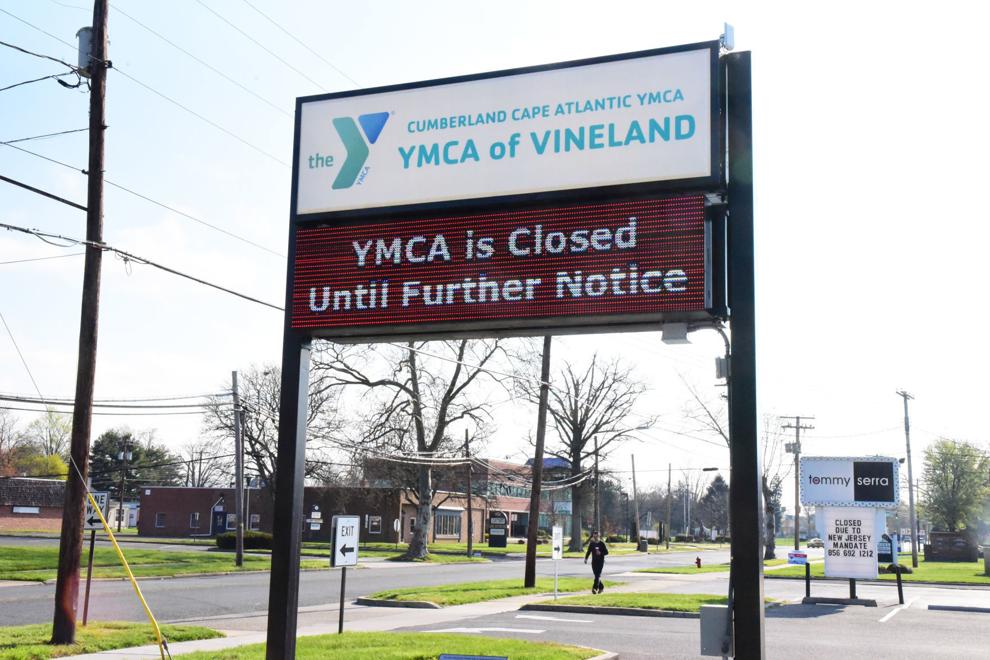 040720_nws_cumboclosed 29.jpg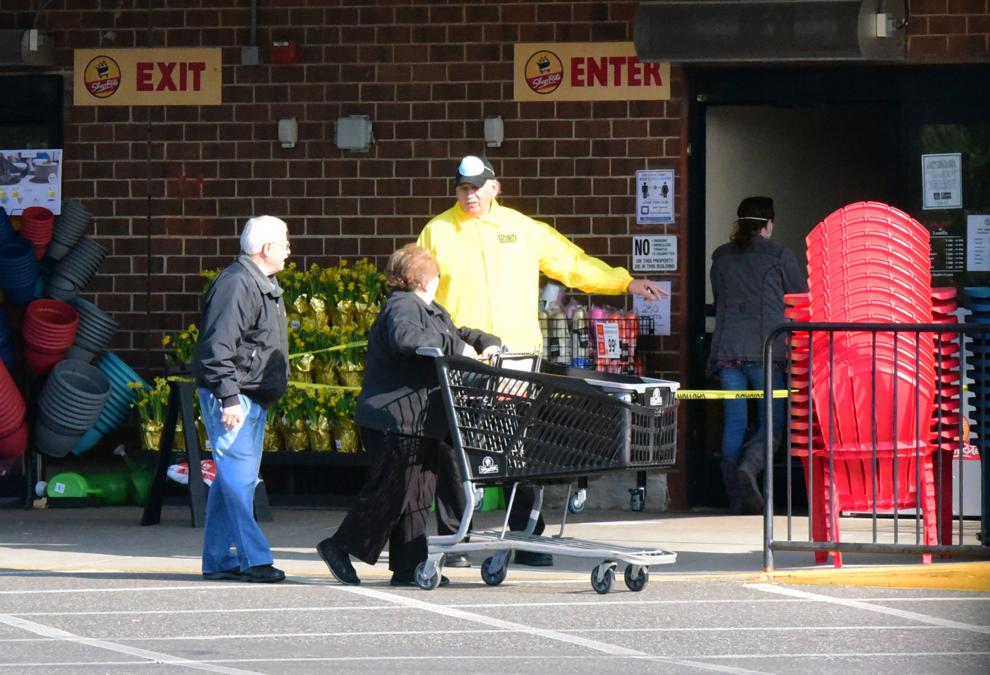 040720_nws_cumboclosed 30.jpg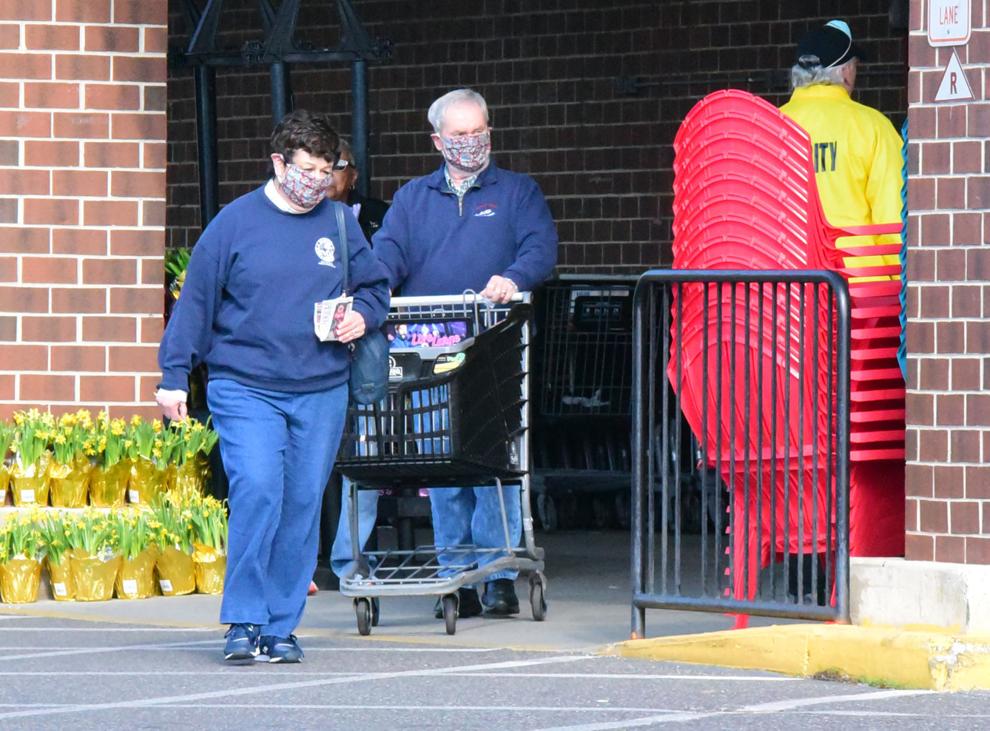 040720_nws_cumboclosed 31.jpg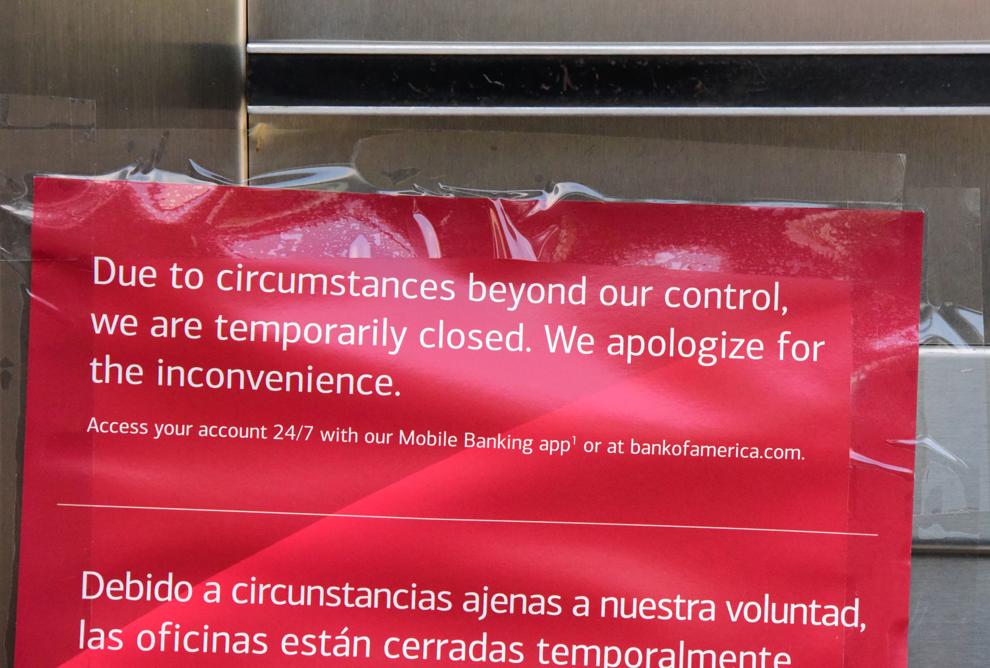 040720_nws_cumboclosed 32.jpg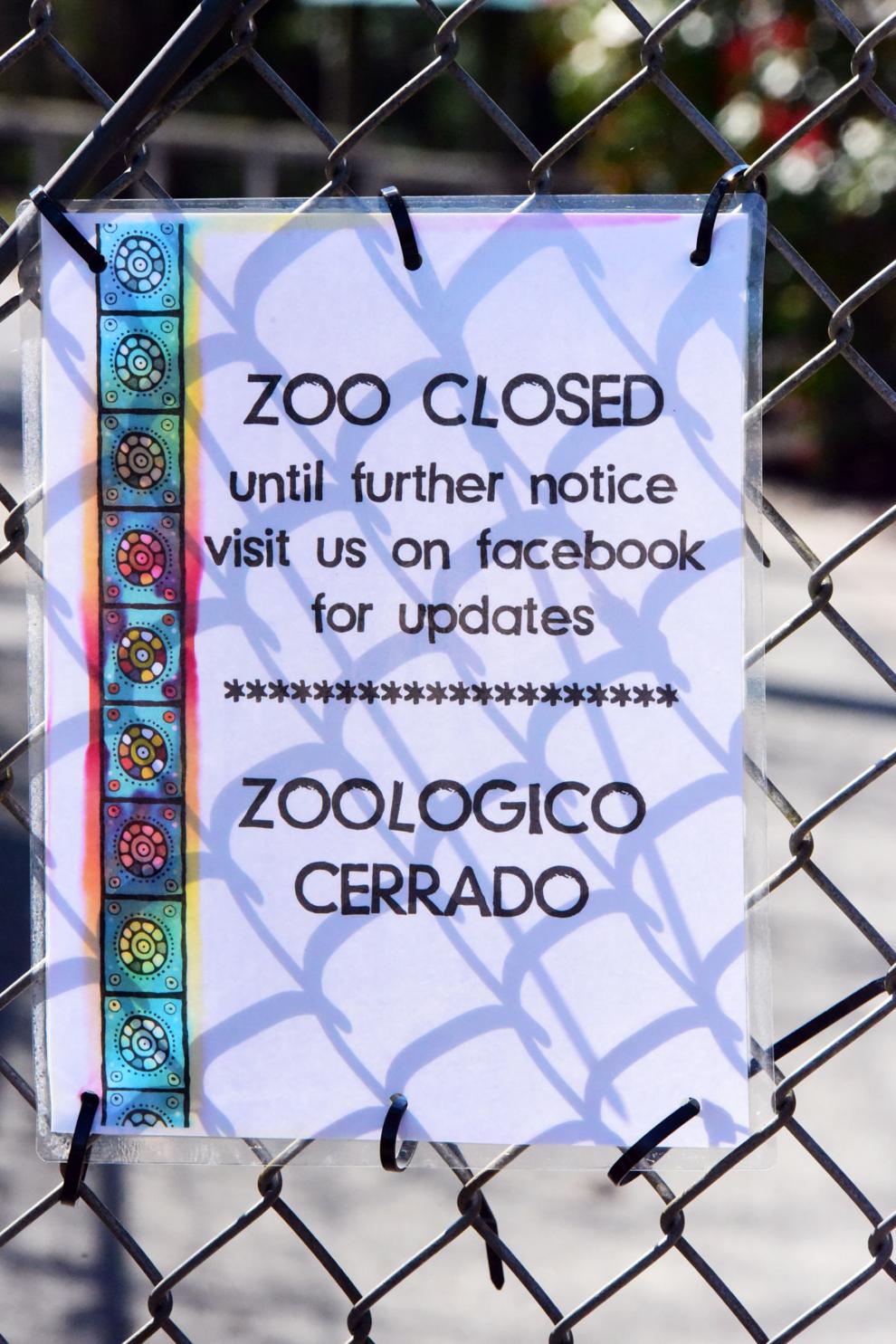 040720_nws_cumboclosed 33.jpg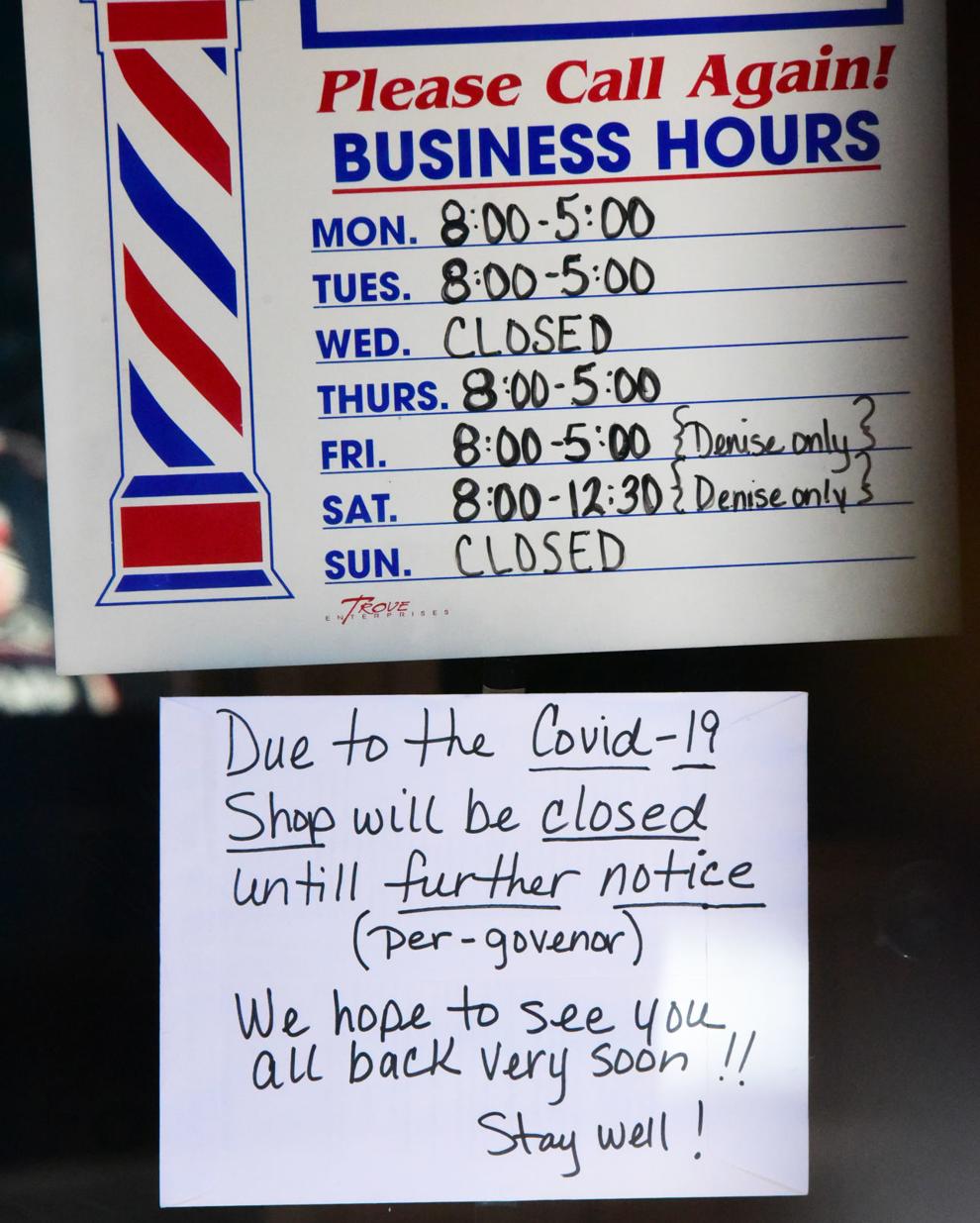 040720_nws_cumboclosed 34.jpg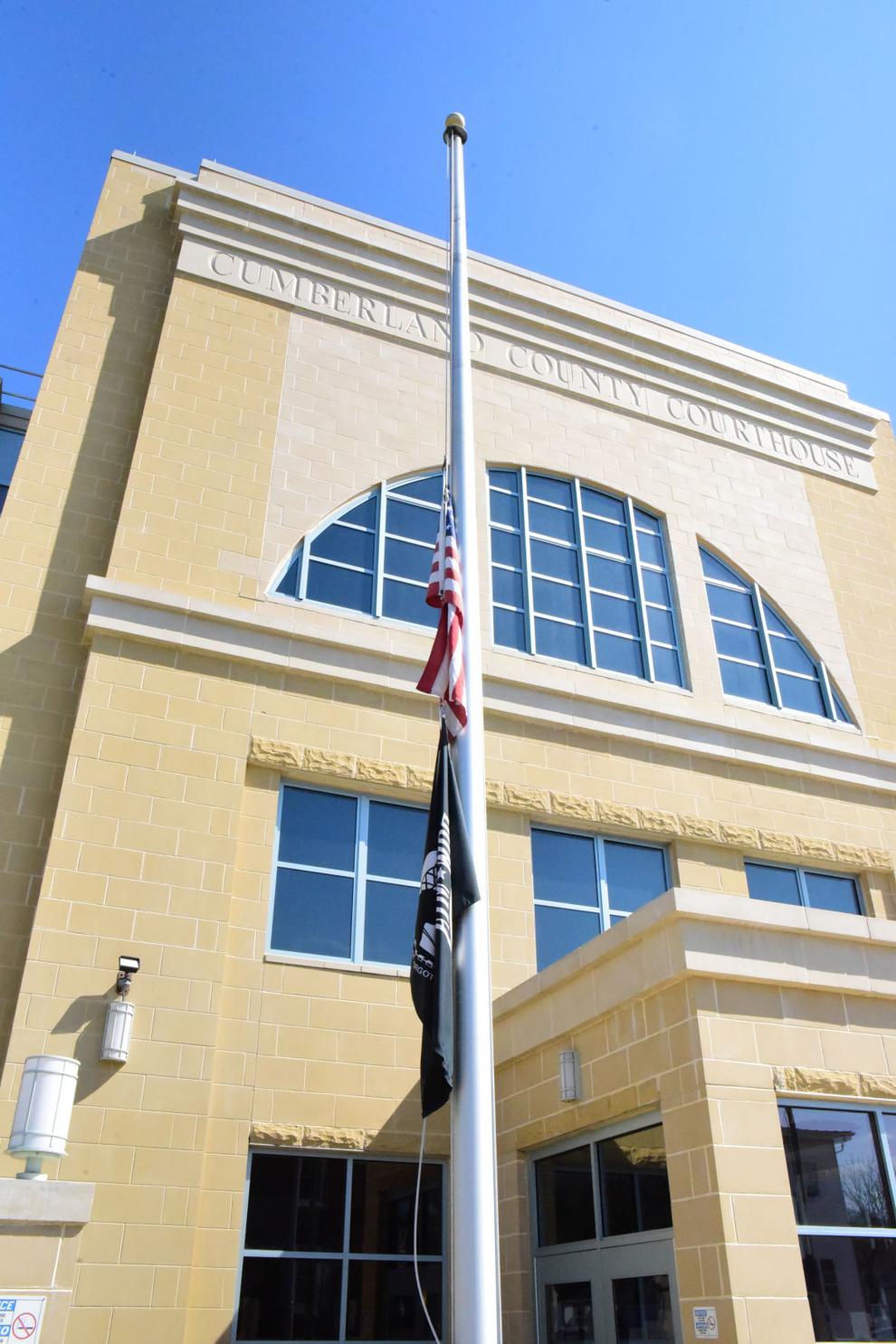 040720_nws_cumboclosed 35.jpg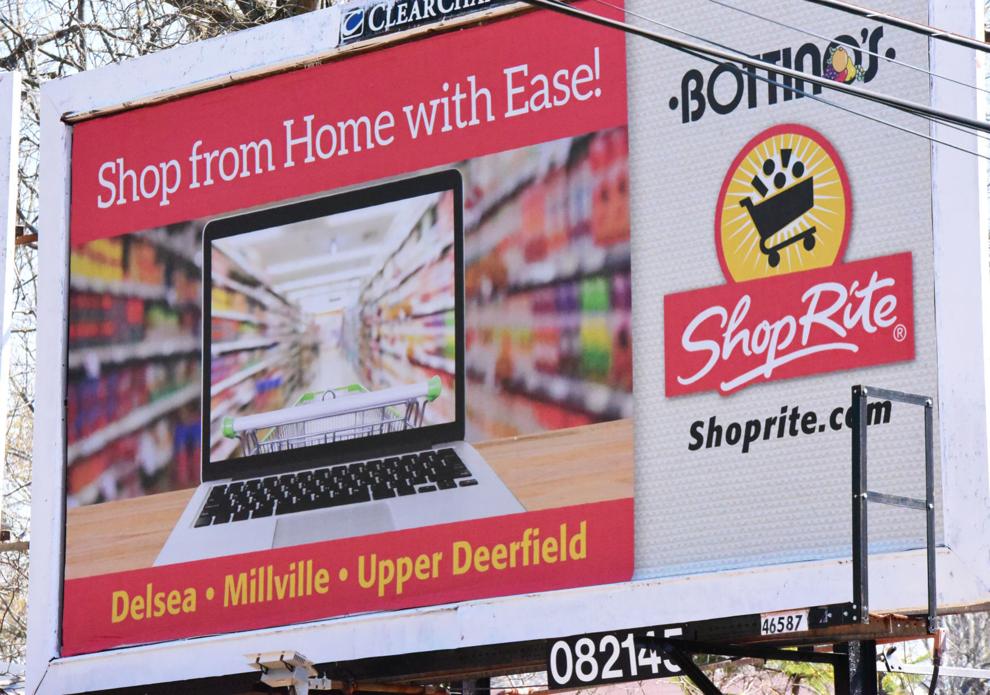 040720_nws_cumboclosed 36.jpg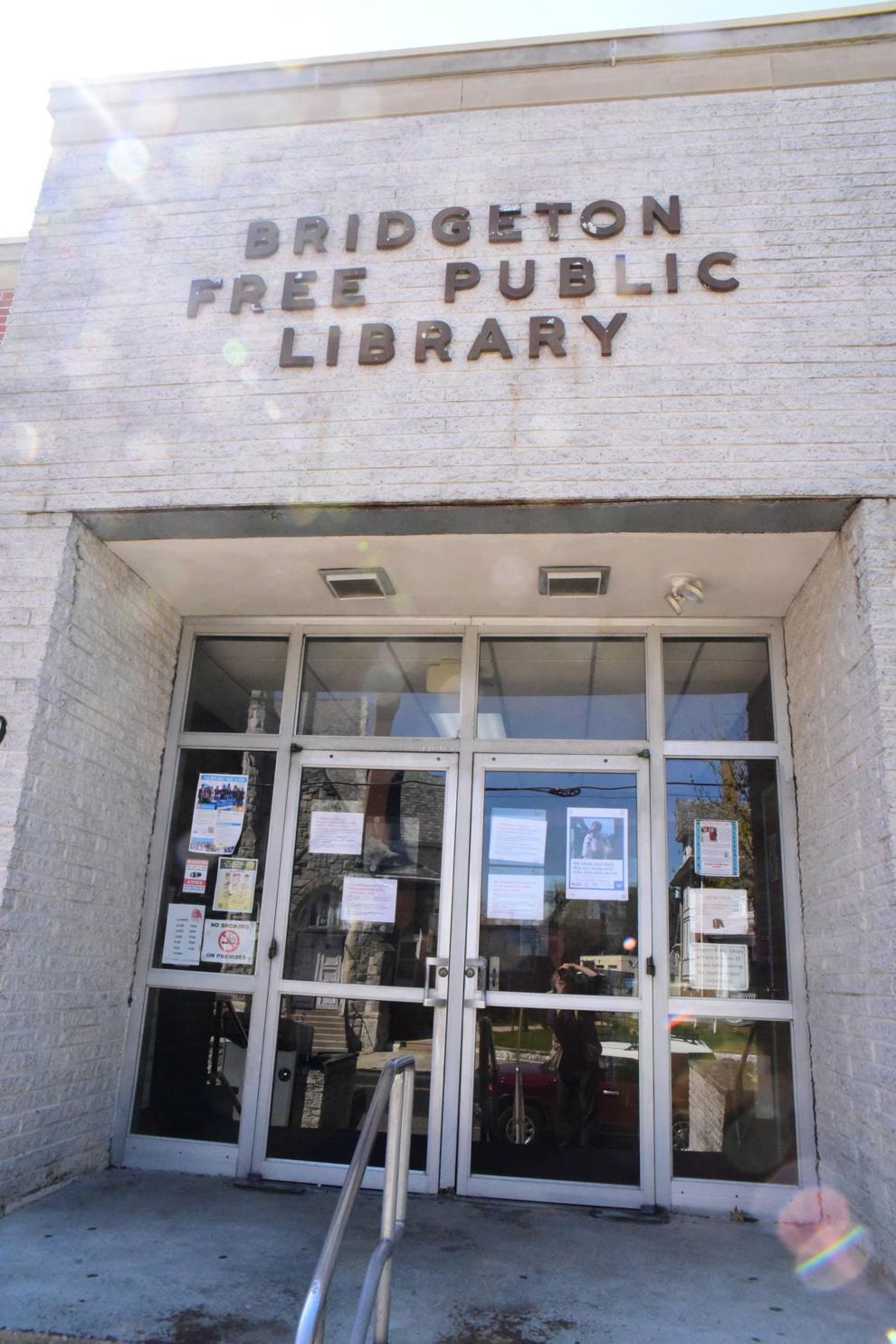 040720_nws_cumboclosed 37.jpg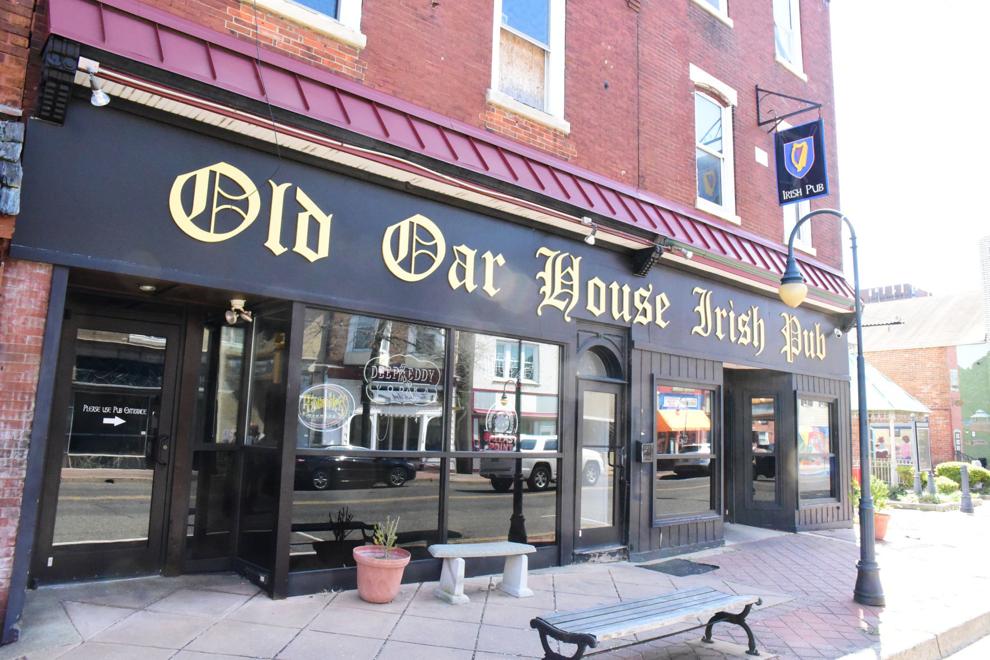 040720_nws_cumboclosed 38.jpg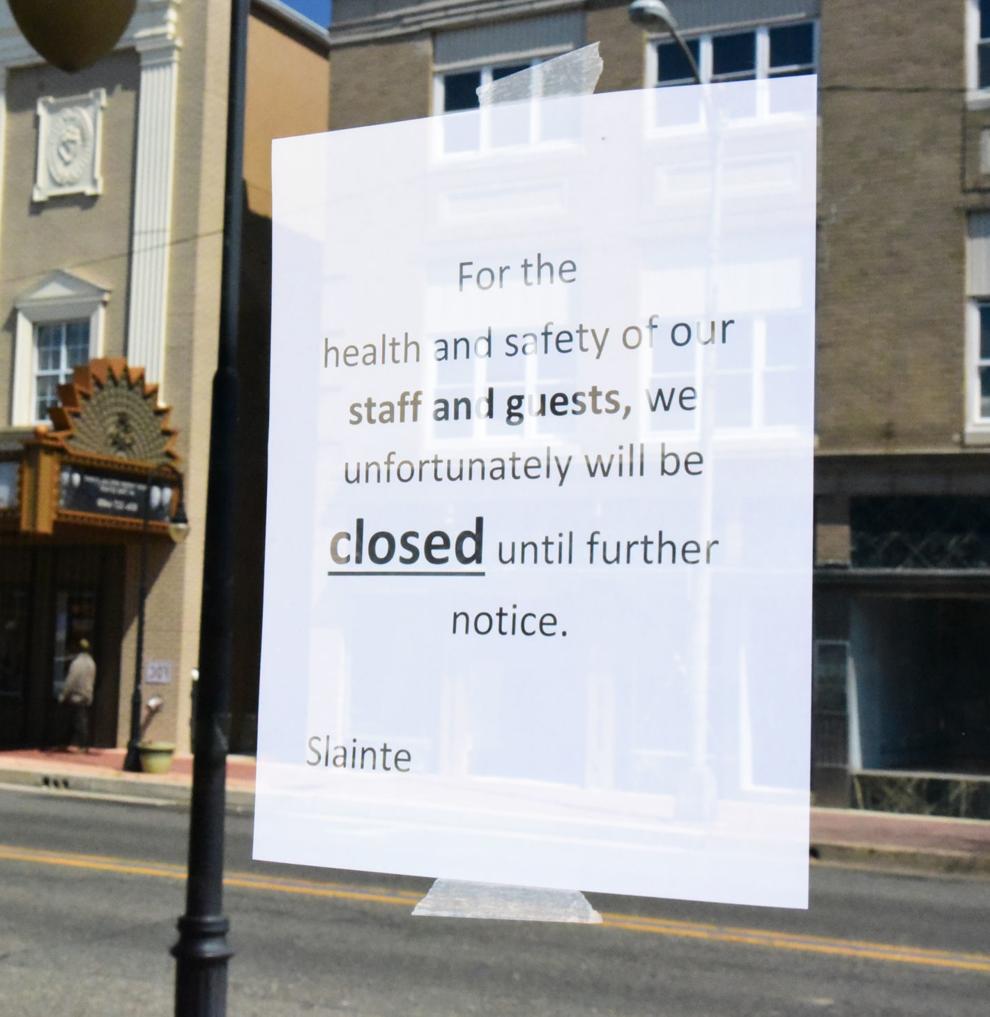 040720_nws_cumboclosed 39.jpg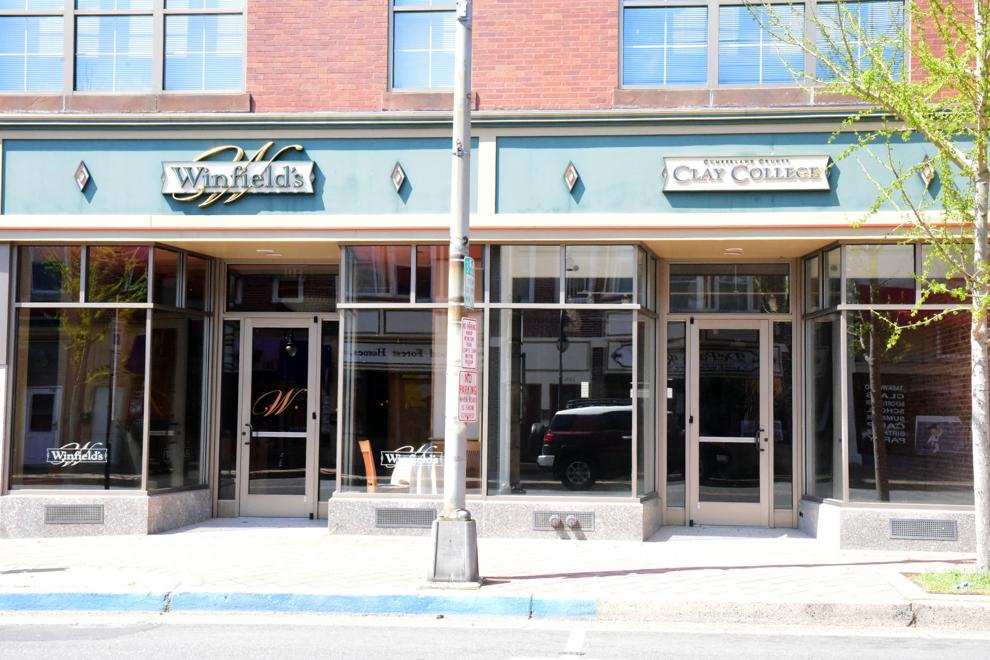 040720_nws_cumboclosed 40.jpg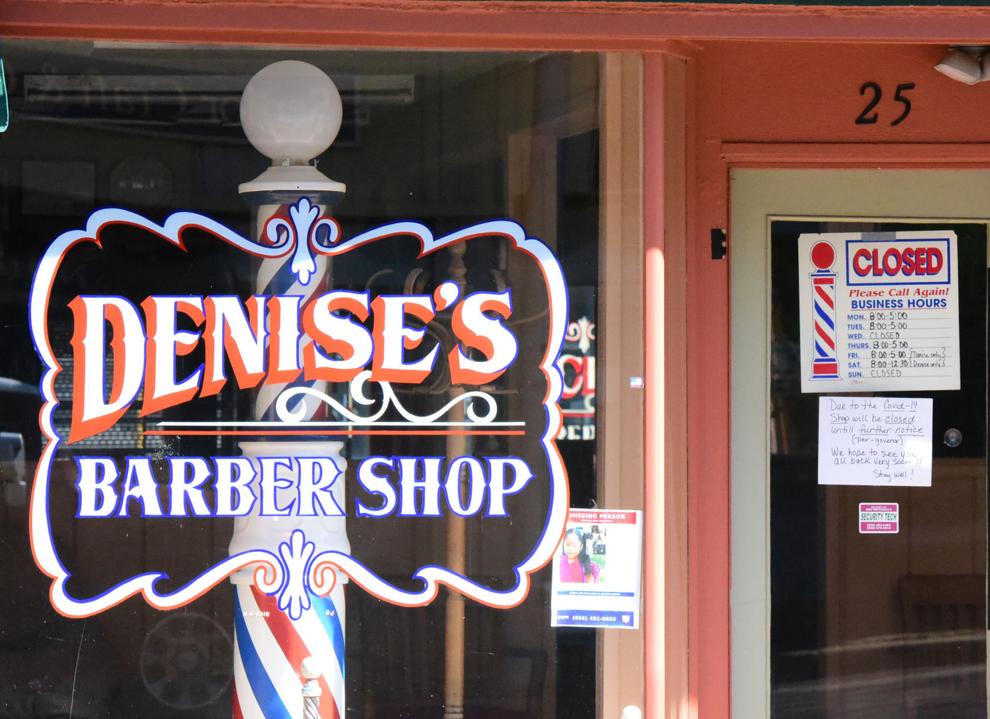 040720_nws_cumboclosed 41.jpg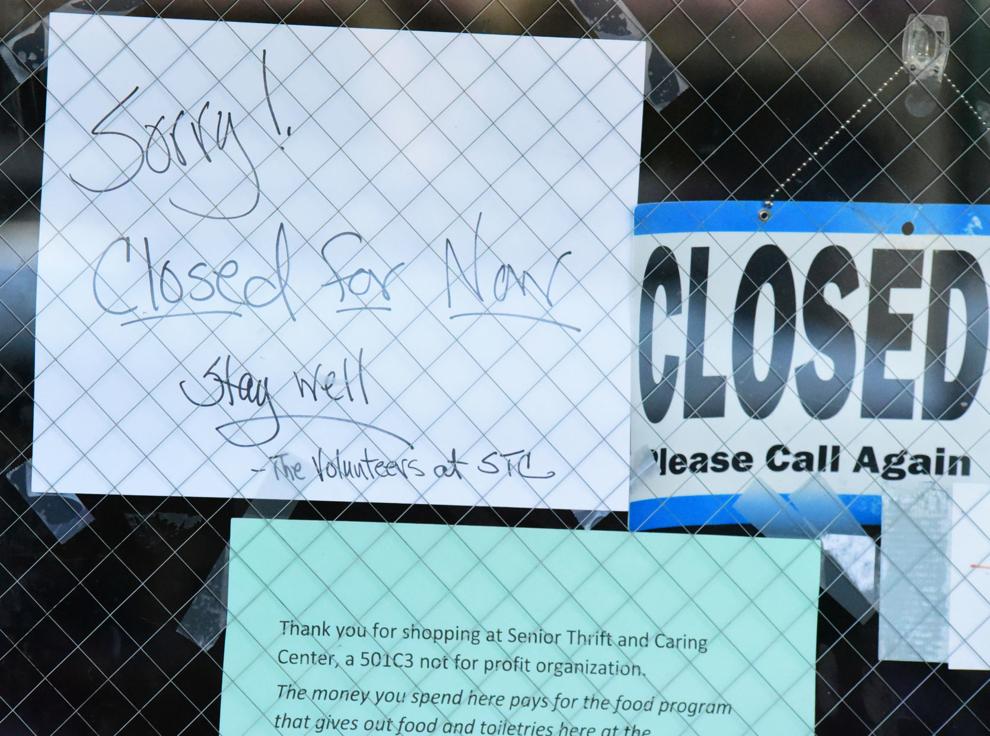 Contact: 609-272-7241
Twitter @ACPressMollyB