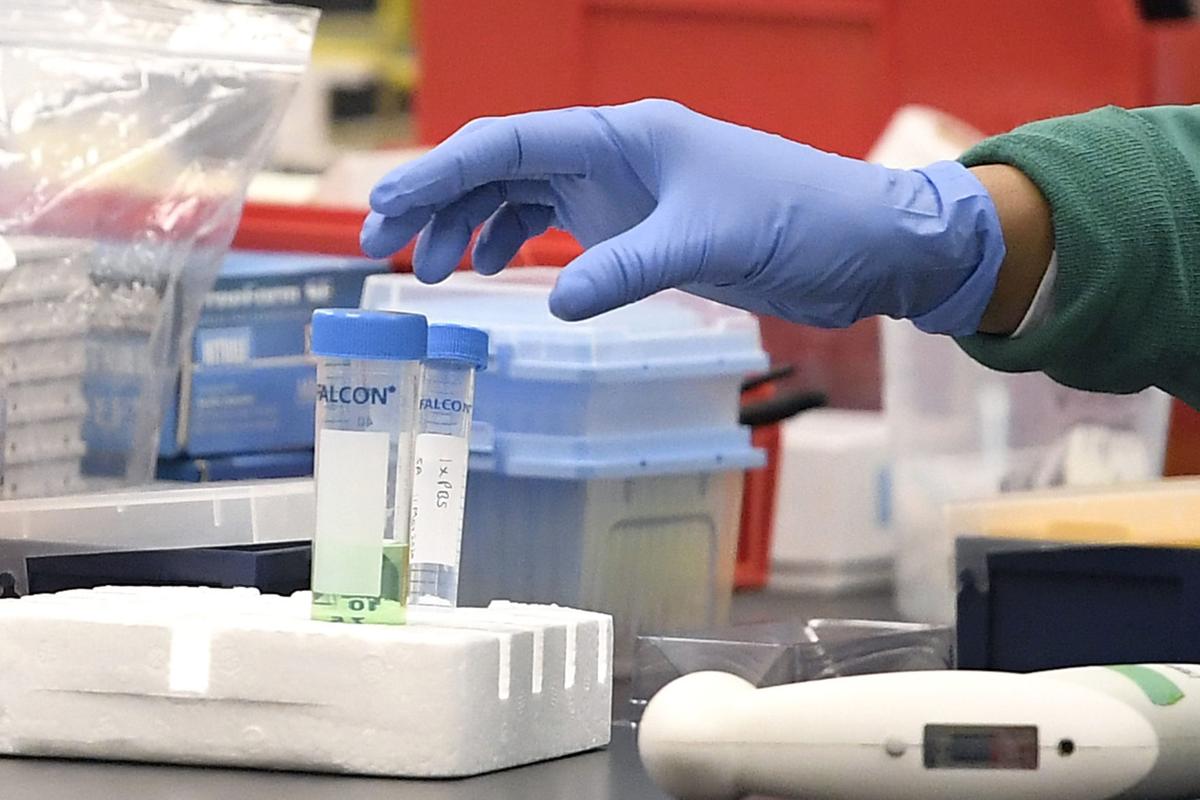 Department of Health Commissioner Judith Persichilli announced Friday that a 4-year-old has become the first child to die from COVID-19 in the state.
The child had an underlying medical condition, Persichilli said.
"In order to protect the privacy of the child and the family at this time, we will not be releasing further details," she said. "Our thought and prayers are with the family."
It's the first fatality the state has seen under 18-years-old. 
The number of positive cases of COVID-19 in New Jersey has increased by 1,985, bringing the total to 135,454, Gov. Phil Murphy said Friday. There have been 162 additional deaths, bringing the state total to 8,952.
"This is no way a sign that we can or will relax our vigilance," Murphy said during his daily briefing with other state officials, after saying that a field medical station in North Jersey was closing for the weekend. "It is a sign that the work we've all been doing, each and every one of us, so far to slow the spread of COVID-19 and to reduce the number of patients in our hospitals is working, and that have put us in this position."
There are 4,605 people hospitalized across the state, including 1,439 people in intensive care and 1,089 people on ventilators, Murphy said. Between 10 p.m. Wednesday and 10 p.m. Thursday, 464 residents were discharged from hospitals, while 334 people entered hospitals.
"We've made an enormous amount of progress," Murphy said. "But when you have 343 people over the past 24 hours going into a hospital for COVID-19, it's as a good example as any that we're not out of the woods yet."
In South Jersey, there were 67 new hospitalizations, Murphy said, with 115 discharges.
So far, Atlantic County has reported 1,433 cases with 68 deaths with 318 residents cleared as recovered. 
Cape May County has reported 44 new cases for a total of 443 with one new death for a total of 32. 192 designated off quarantine. The most recent death was an 88-year old man from Lower Township.
Cumberland County has reported 1,093 cases and 27 deaths.
Included in the totals are six addition deaths and 118 positives Atlantic County officials announced Friday.
Among the new cases are 45 men, ages 20 to 88 and 73 women, ages 22 to 97, according to a news release from county spokeswoman Linda Gilmore. There were also 14 more recovered residents.
The fatalities included five residents from long-term care facilities: an 83-year old woman and an 89-year old man from Absecon; a 58-year old man from Galloway; a 53-year old man and an 87-year old woman from Hammonton, Gilmore said. The sixth victim was a 24-year old man from Atlantic City.
All of the individuals had underlying conditions that put them at greater risk for complications, Gilmore said.
The county has tested 1,053 residents to date with 25.9% confirmed as positive, well below the current statewide rate of positivity of 39%, Gilmore said.
Of the 118 new cases, 40 were found in Hammonton, 15 in Galloway, 11 in Pleasantville and nine in Absecon and Atlantic City, Gilmore said. Seven positives were confirmed in Hamilton Township, five in Egg Harbor City, four in Buena Vista Township and Northfield and three in Brigantine. Buena Borough, Egg Harbor Township, Mullica Township, Somers Point and Ventnor each had two new positives while Weymouth Township had one.
Atlantic County will continue its drive-thru testing next week on Tuesday and Thursday by appointment, for symptomatic county residents with a doctor's prescription, proof of residency and appointment confirmation. Appointments are available 10 a.m. to 1 p.m. and can be made online at www.aclink.org. All testing is conducted behind the Hamilton Mall in Mays Landing.
Those who are unable to keep their appointments are asked to cancel so that others will have an opportunity to be tested.
For most people, the new coronavirus causes only mild or moderate symptoms, such as fever and cough. For some, especially older adults and people with existing health problems, it can cause more severe illness, including pneumonia.
Also during the briefing, Murphy announced that he is signing an executive order to create the Governor's Restart and Recovery Council.
"This is where the various voices of those on the ground in our small businesses, in our communities of faith and our education communities, among many others, will come together to advise us on issues from the very specific and local levels," Murphy said.
There will be nine subcommittees, he said, including facilities and construction, government, health care, Main Street, manufacturing and supply chain, social services and faith, tourism and entertainment, and transportation and infrastructure.
He also announced that the community-based testing sites at Bergen Community College and PNC Bank Arts Center will expand access to testing.
The two testing locations, established in partnership with the Federal Emergency Management Agency and the U.S. Department of Health and Human Services, will be open to asymptomatic state residents.
In addition to continued testing for symptomatic residents, testing will be prioritized for asymptomatic health care workers and first responders, personnel in congregate living settings and residents who have been in close contact with an individual who has tested positive.
Expanded testing will begin on Sunday, at Bergen Community College at 8:00 a.m. and Monday at PNC Bank Arts Center at 8:00 a.m. Asymptomatic New Jersey residents should attempt to seek guidance from a health care provider before accessing testing.
"Expanding access to testing is one of our key principles for getting New Jersey firmly on the road back to restart and recovery," Murphy said. "By building out our testing capacity, we can instill confidence among our residents that we are in front of the response and winning the fight against COVID-19."
"Expanding the testing criteria at the two FEMA supported sites is an important step forward," Persichilli said.
Saturday's briefing is scheduled for 1 p.m., while Sunday's numbers will be reported via news release. The daily livestreamed briefing resumes 1 p.m. Monday.
The New Jersey Courts announced Friday that Atlantic and Cape May counties will have access to a Superior Court judge for election challenges via remote hearings. 
Anyone seeking to petition the court on a voting or election issue regarding the Tuesday, May 12, election can do so on the day by contacting the Superior Court in Atlantic County or Cape May County at 609-402-0100, ext. 47594, or at ATLCIVILADMIN.Mailbox@njcourts.gov.
Atlantic City, Ocean City and Ventnor elections were delayed from April 21, because of the pandemic. The new election date will only be vote-by-mail. Both county clerks have mailed ballots to all registered voters.
Voters and residents with questions or in need of assistance can contact the appropriate official at the following numbers:
Atlantic County: County Clerk: 609-625-4011
Board of Elections: 609-645-5888
Cape May County: County Clerk: 609-465-1018
If appropriate, the matter will be heard promptly by the designated judge with notice to the election officials. Election officials, petitioners, and attorneys will be able to appear before the designated judge by video or telephone, the release said.
Gov. Murphy on Friday announced the formation of a statewide council of leaders to advise the state's restart and recovery effortz amid the COVID-19 pandemic.
The Governor's Restart and Recovery Advisory Council will bring together leaders from various industry, community and faith-based groups and institutions to "advise state leadership on economic issues impacted by the pandemic," according to the news release.
The council will also be tasked with creating a framework for long-term economic recovery.
"As we begin the difficult task of restarting New Jersey's economy and recovering from the damaging effects of COVID-19, this advisory council brings together leaders from all walks of New Jersey life," Murphy said in the release. "This group will not only help us gather the local intelligence we need to get our economy running again, but also will help us create the framework for coping with our new long-term economic realities."
Co-chairing the council will be state Secretary of Higher Education Dr. Zakiya Smith Ellis, New Jersey Economic Development Authority CEO Tim Sullivan and Choose New Jersey CEO and President Jose Lozano. The council will also have nine subcommittees, each of which will be chaired by a council co-chair.
The full lists of subcommittee members can be viewed here.
There won't be a Miss America crowned this year due to the COVID-19 pandemic.
The Miss America Organization said Friday the Miss America 2021 Competition, scheduled for December, is being postponed until next year.
"I will be shocked if our beaches are not open, but with very specific guidance, just as we opened county and state parks," Murphy said during the interview. "You should expect we'll give guidance on beaches before Memorial Day."
Municipal governments control their respective beaches.
While Atlantic City Mayor Marty Small has kept the beaches and Boardwalk open, he is more cautious about reopening city businesses and casinos, he said Friday morning in an MSNBC interview on the Boardwalk.
"When the city of Atlantic City opens, I doubt it will be the opening everyone expects -- casinos and restaurants are going to look totally," Small said of the impact of social distancing rules, as he stood at least six feet from business reporter Stephanie Ruhle. "I'm not going to govern by feelings and emotions. I'm going by data. We are getting data every day, but right now it's not safe."
Ventnor's beaches reopen Friday for passive recreation.
Allowed activities include walking, running, jogging, exercising, dog-walking on leashes, all while maintaining social distancing.
Prohibited activities include swimming, sunbathing, sitting on chairs or towels, organized sports, groups of people, surfing, kayaking, paddle boarding, fishing and sailing.
The National Bobblehead Hall of Fame and Museum unveiled a Phil Murphy bobblehead to raise money for COVID-19 efforts.
Murphy's bobblehead joins seven other governors, including New York's Andrew Cuomo, California's Gavin Newsome, Ohio's Mike DeWine, Kentucky's Andy Beshear, Michigan's Gretchen Whitmer, Illinois' JBPritzker and Wisconsin's Tony Evers.
The Bobblehead Hall of Fame will donate $5 for every bobblehead in support of the 100 Million Mask Challenge. The organization previously raised $200,000 toward the challenge with bobbleheads of Dr. Anthony Fauci, Dr. Deborah Birx and other governors.
Absecon announced the city council passed a resolution extending the grace period for property tax payments.
The resolution extends the payment period for second quarter property taxes to May 22. Payments must be received by the close of business (4:30 p.m.) on May 22.
The Cape May County Chamber released a lineup web-based programs beginning Monday.
The following programs will be free and open to the public:
Unemployment Breakdown with 1st District Legislative Chief of Staff Brittany O'Neill; Monday, May 11, 10 a.m.
Town Hall on the Proposal to Reopen Cape May County, with Freeholder Will Morey; Tuesday, May 12, 10 a.m.
Hear from NJ Economic Development Leaders; Wednesday, May 13, 10:30 a.m.
Virtual Event: Cooking Demo! at Social Hour & Business Networking; Thursday, May 14, 4 p.m.
Pre-registration is required for all programs and can be found on the chamber's website.
Middle Township is preparing to lift its short-term rental ban.
Township Mayor Tim Donohue announced he will propose lifting the ban at the May 18 township committee meeting in conjunction with action taken by the county.
Cape May County will allow rentals of more than 30 days beginning May 11. Rentals of fewer than 30 days would begin June 1. Hotels and motels would be allowed to operate at 60% capacity starting June 1. They could return to full occupancy by June 22.
"For the sake of uniformity and to minimize confusion for renters and realtors alike, I'm asking my colleagues on the Committee to join me in accepting these new county dates to restart short-term rentals," Donohue said in the release. "These new dates are well-conceived and offer an incremental return to full capacity for our hotels and rental units."
Michael Bublé will be returning to Jim Whelan Boardwalk Hall on March 14, 2021.
"I am so looking forward to getting back on stage. I've missed my fans and my touring family. Meantime, I hope everyone stays safe. We can all look forward to a great night out," said Bublé.
Tickets for previously scheduled dates will be honored.
Rutgers' RUCDR Infinite Biologics received an amended emergency use authorization from the FDA late Thursday for the first SARS-CoV-2 coronavirus test that will allow people to collect their own saliva at home and send to a lab for results, according to a release from the university.
The decision follows the FDA's recent emergency approval to RUCDR Infinite Biologics for the first saliva-based test, which involves health care workers collecting saliva from individuals at testing sites, according to the release.
The new at-home saliva self-collection assay, developed by RUCDR in partnership with Spectrum Solutions and Accurate Diagnostic Labs, allows for broader screening than through the standard method using nose and throat swabs at a healthcare facility or testing location that requires a physical interaction with a healthcare professional, according to the release.
"The impact of this approval means that not only do we no longer have to put healthcare professionals at risk for infection by performing nasopharyngeal or oropharyngeal collections, we can now preserve precious PPE for use in patient care instead of testing and can significantly increase the number of people collected each and every day in places other than a healthcare setting," said Andrew Brooks, chief operating officer and director of technology development at RUCDR, who also is a professor in the School of Arts and Sciences Department of Genetics at Rutgers University–New Brunswick.
"This will enable testing for people that do not have the means to get to a collection center and/or are at home because they are sick, quarantined, at increased risk for infection or simply concerned about exposing themselves by traveling to a collection site. This approach will have a significant impact on helping people in New Jersey and across the United States get back to work as we will be able to monitor large numbers of people in a variety of locations," he continues.
Several Atlantic City casinos are accepting hotel reservations starting at the end of this month.
Atlantic City's nine casinos have been closed since March 16, when Gov. Phil Murphy ordered them to shut down indefinitely over concerns of the spread of the new coronavirus.
Cape May officials on Thursday announced an executive order that guides the reopening on rentals and hotels in the city.
Rentals for 30 days of longer will be permitted starting Monday, according to the executive order. Rentals for less than 30 days will be allowed starting June 1.
Hotels and motels may operate at 60% of capacity starting June 1 and can operate at full capacity starting June 22.
Anyone violating the order are subject to a disorderly persons charge.
The New Jersey Air Guard on Tuesday will fly over the state to honor health care workers.
The 108th Wing and 177th Fighter Wing will be seen flying over various health facilities, COVID-19 test sites and convention centers around the state, including the PNC Arts Center and Atlantic City Convention Center.
The route will start t 11:30 a.m. in Sea Girt and conclude at the Atlantic City Convention Center at approximately 12:32. Times may vary by 15 minutes.
Middle Township will incorporate a staple of the Jersey Shore into a special tribute to nurses. A banner plane flyover will be the highlight of a Nurses and CNAs Appreciation Week event at 5 p.m. Friday. Township residents will also go out on their porches to raise a glass and hold up signs to thank nurses and CNAs.
State officials scheduled a 1 p.m. briefing Friday to update residents on the spread of COVID-19.
Appearing for the briefing will be Governor Phil Murphy, Department of Health Commissioner Judith Persichilli, State Epidemiologist Dr. Christina Tan and State Police Superintendent Colonel Patrick Callahan.
So far, Atlantic County has reported 1,315 cases with 62 deaths with 304 deemed recovered. Cape May County has reported 419 cases with 31 deaths and 192 designated off quarantine. Cumberland County has reported 1,093 cases and 27 deaths.
Source: State of New Jersey Department of Health
For most people, the new coronavirus causes only mild or moderate symptoms, such as fever and cough. For some, especially older adults and people with existing health problems, it can cause more severe illness, including pneumonia.
Murphy on Thursday confirmed 1,827 new positive COVID-19 cases and 254 new deaths, bringing the totals to 133,635 and 8,801, respectively.
GALLERY:  Getting out on a nice day amid the COVID-19 pandemic
GALLERY: Getting out on a nice day amid the COVID-19 pandemic
Out and about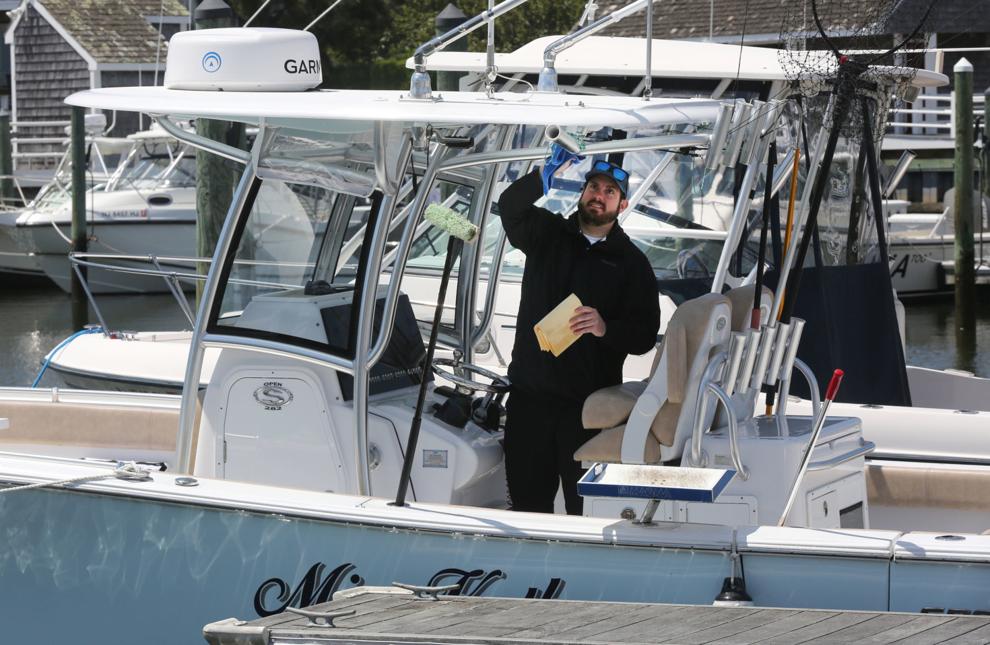 -- HIDE VERTICAL GALLERY ASSET TITLES --
Out and about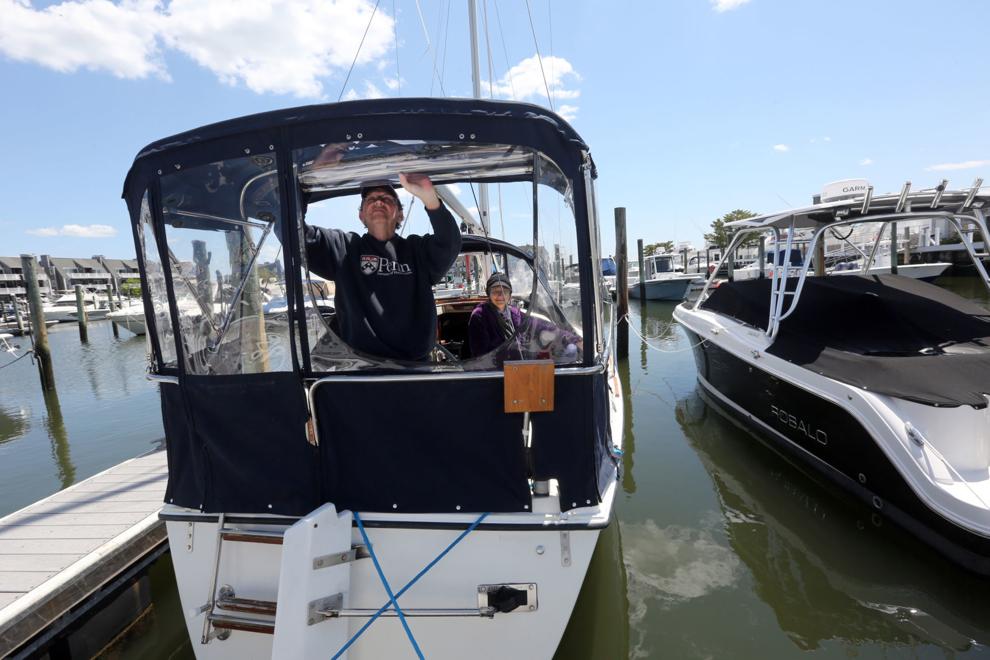 Out and about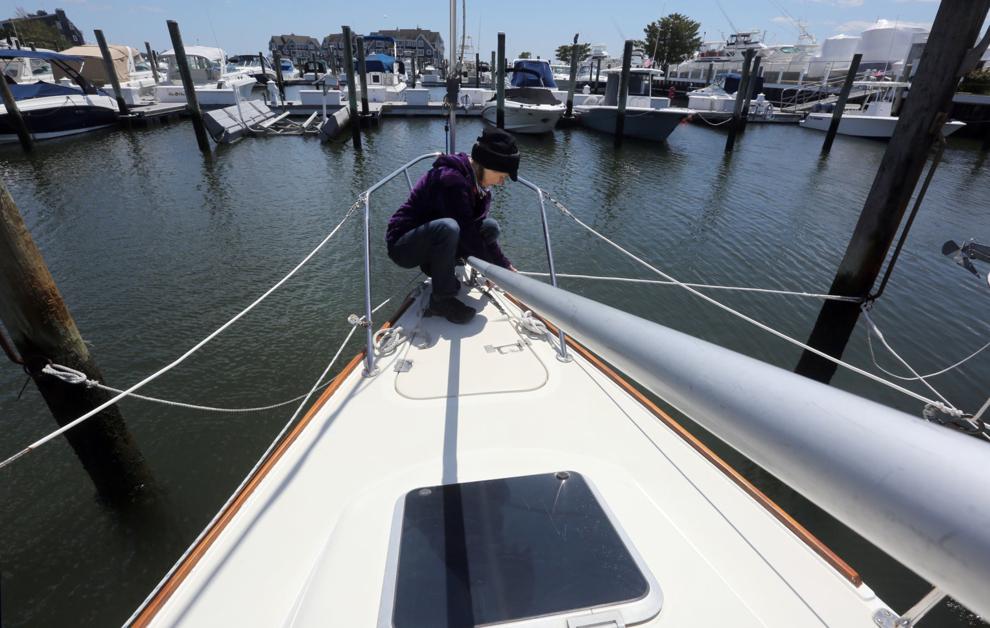 Out and about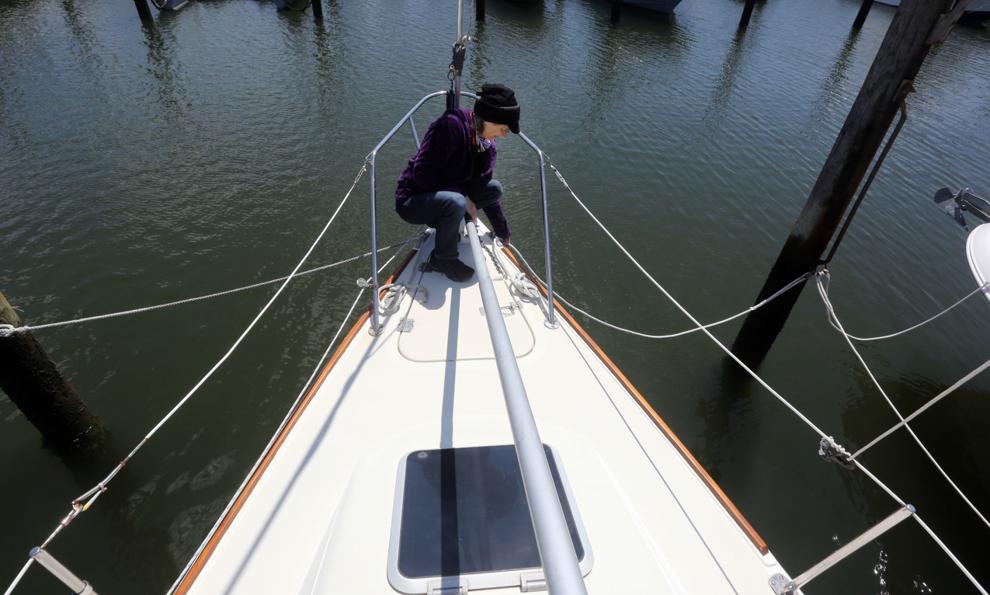 Out and about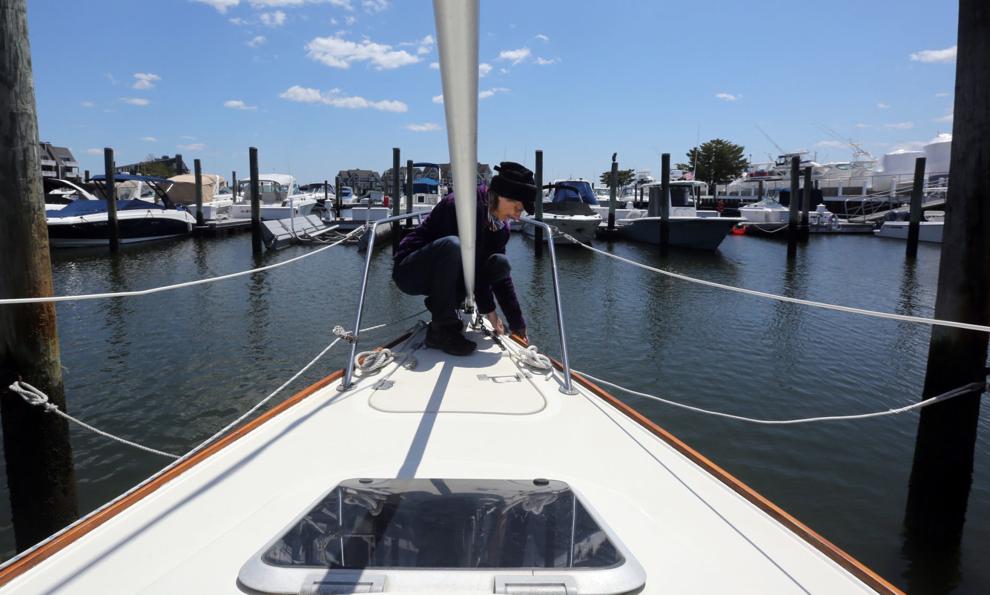 Out and about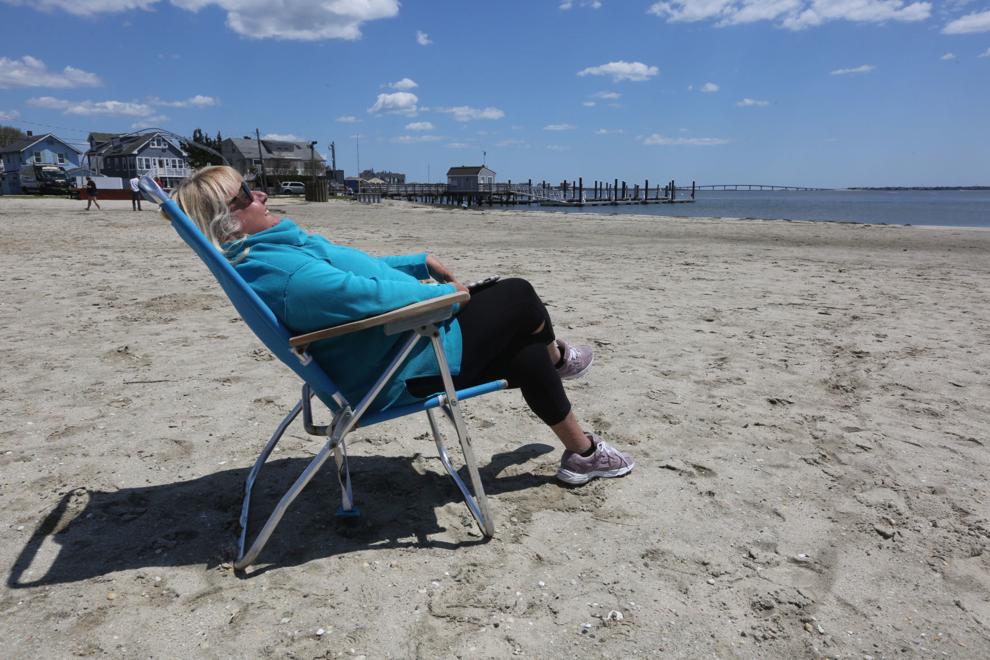 Out and about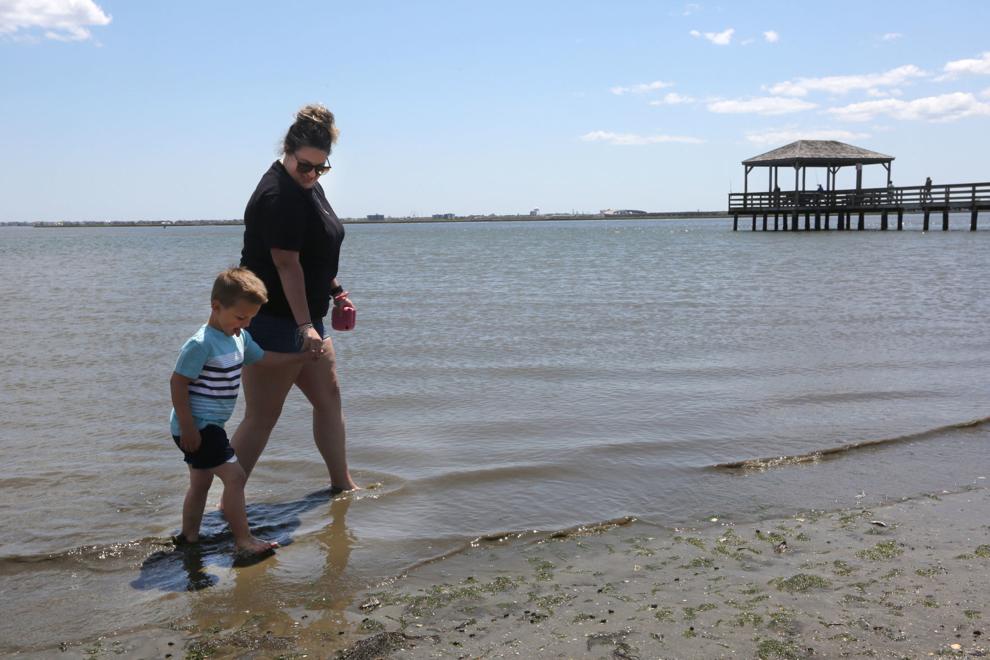 Out and about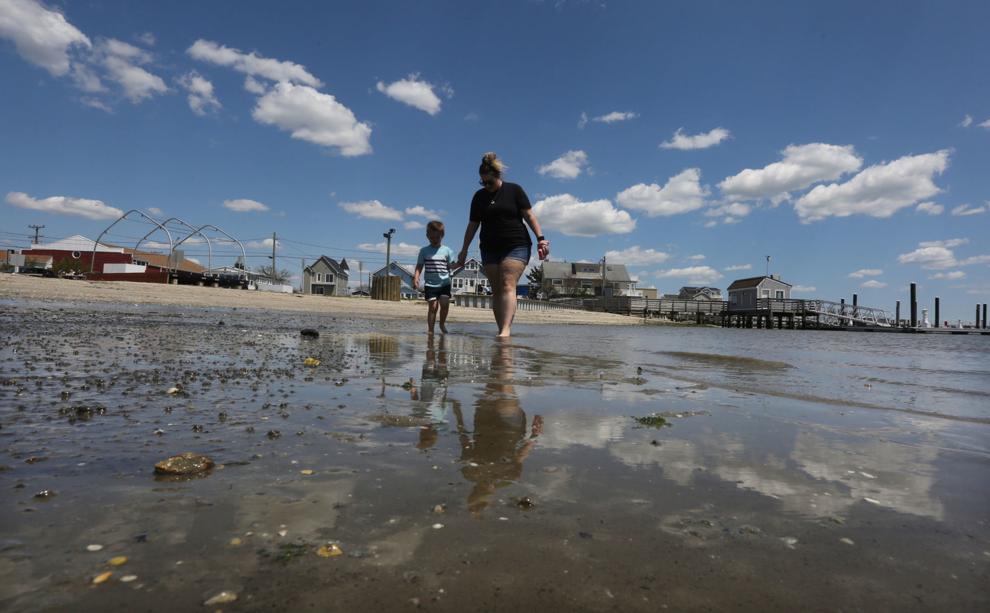 Out and about
Out and about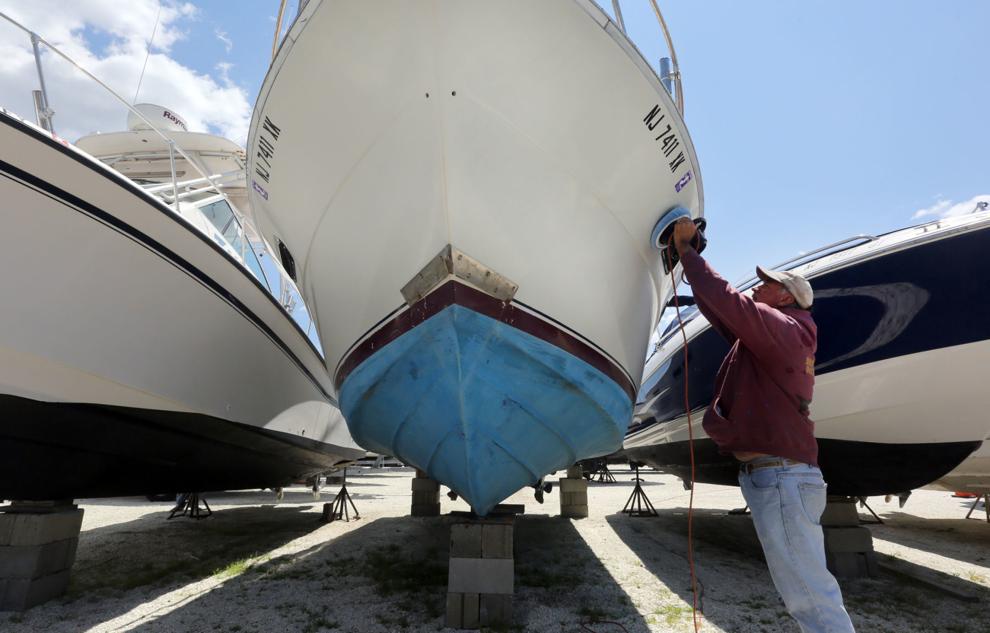 Out and about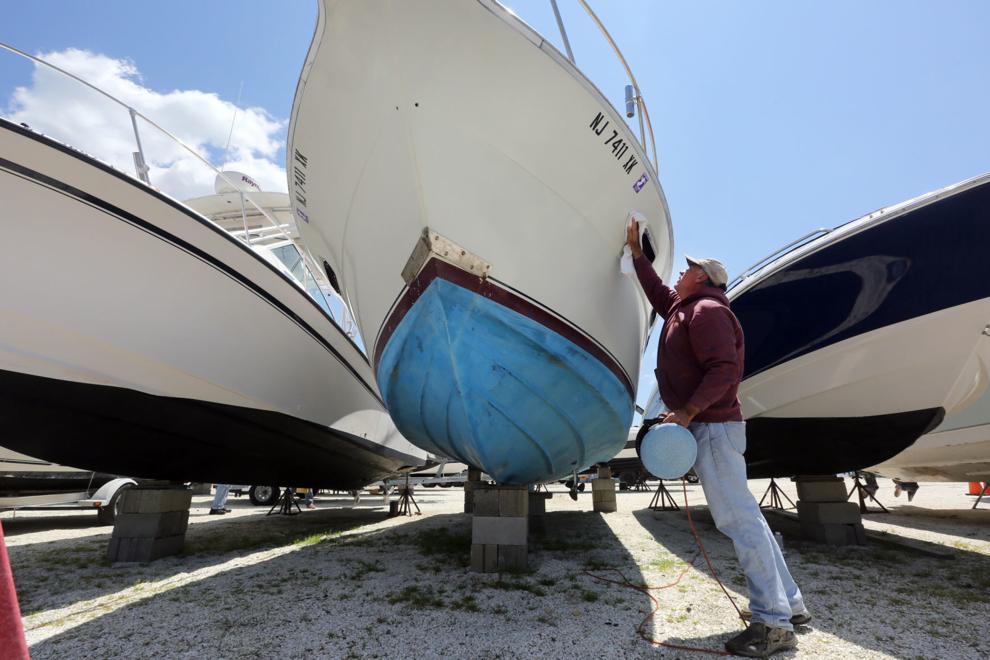 Out and about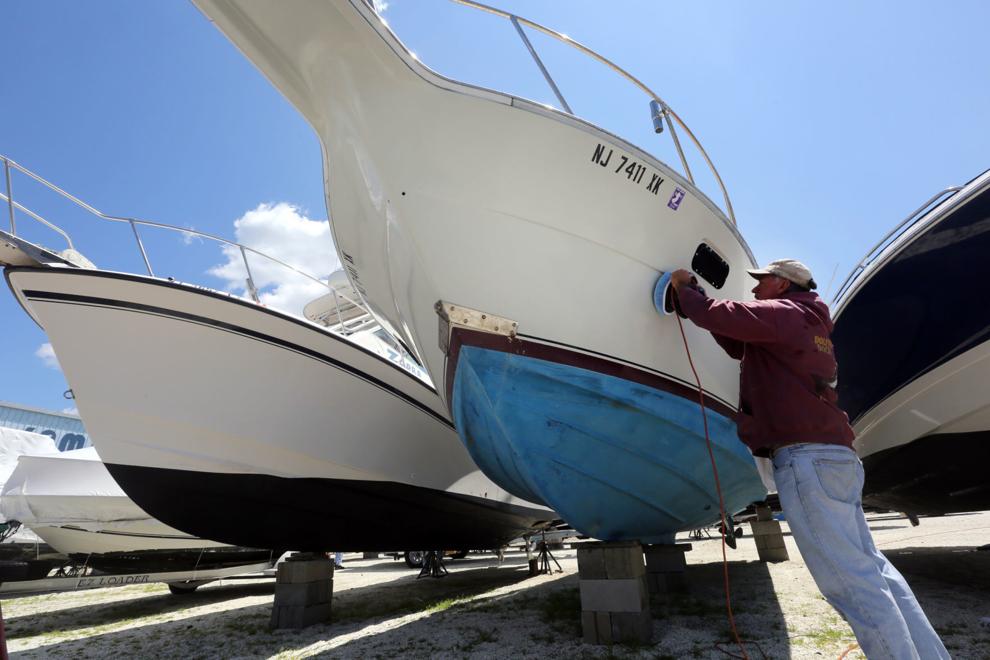 Out and about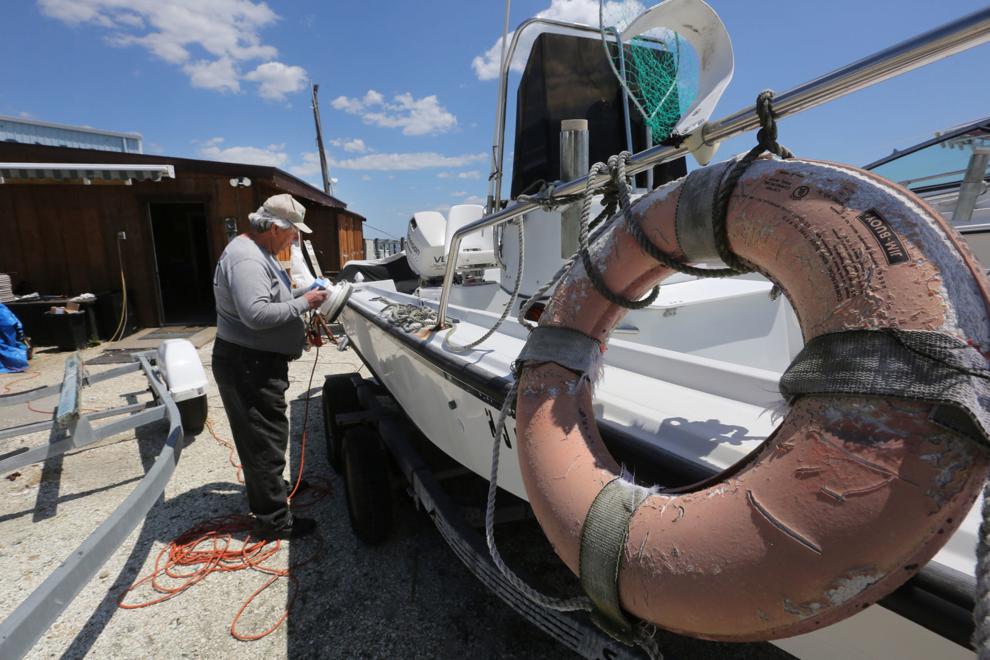 Out and about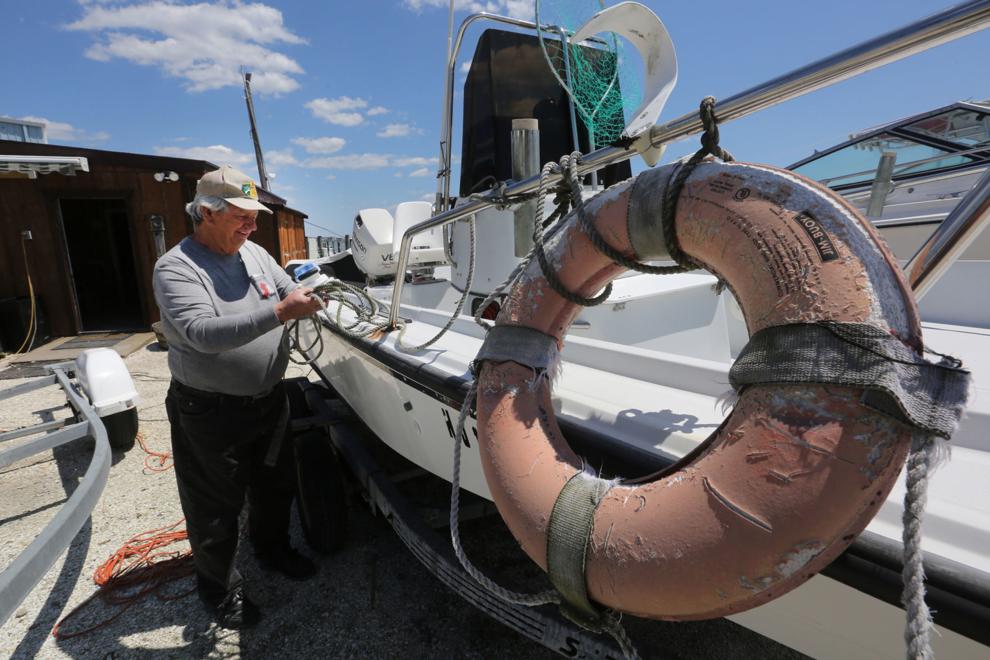 Out and about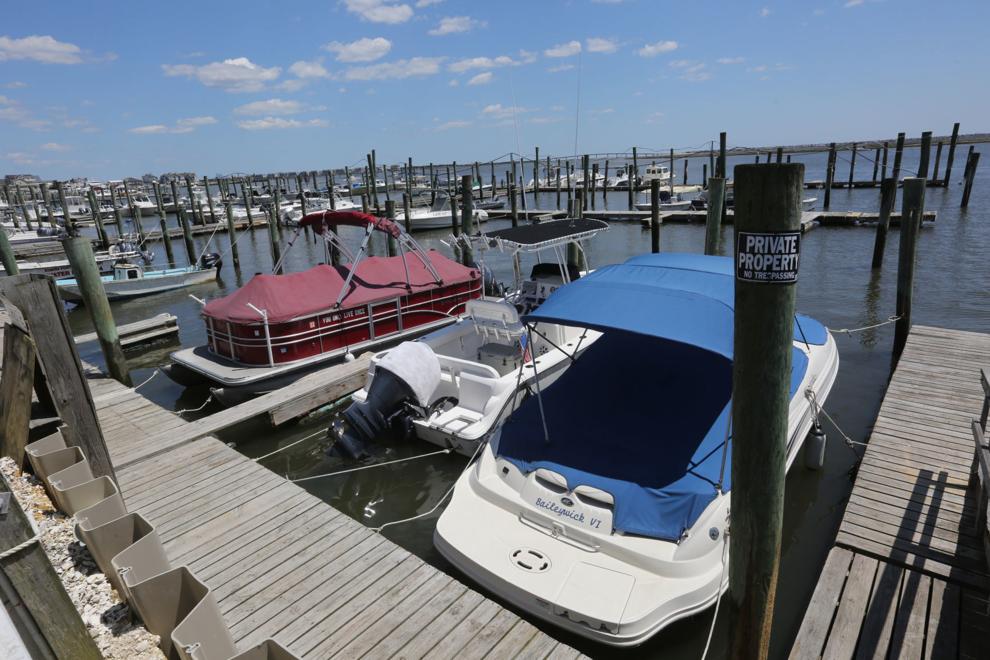 Out and about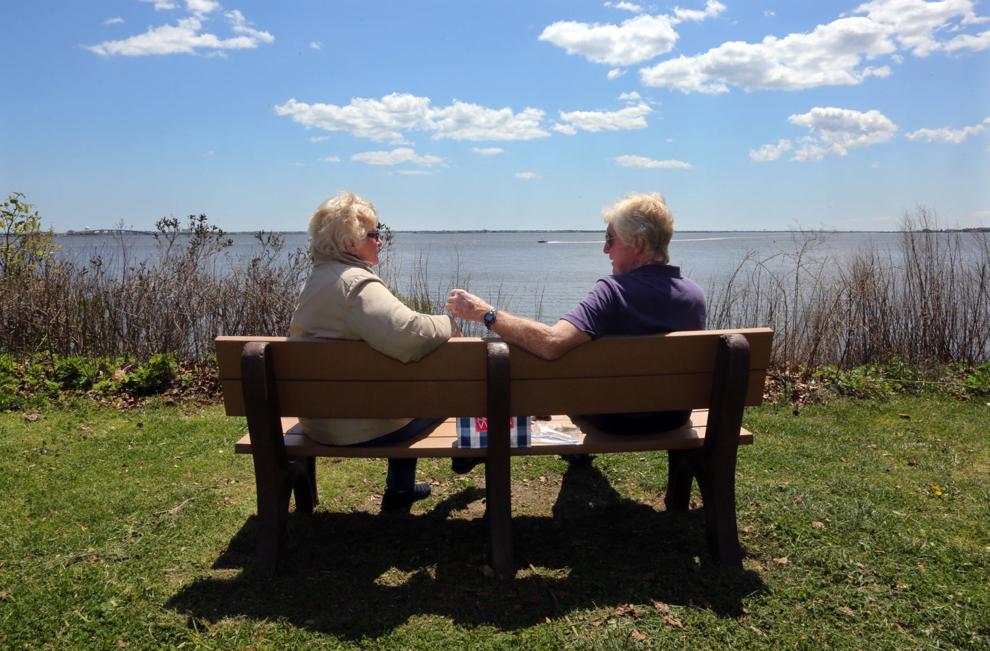 Out and about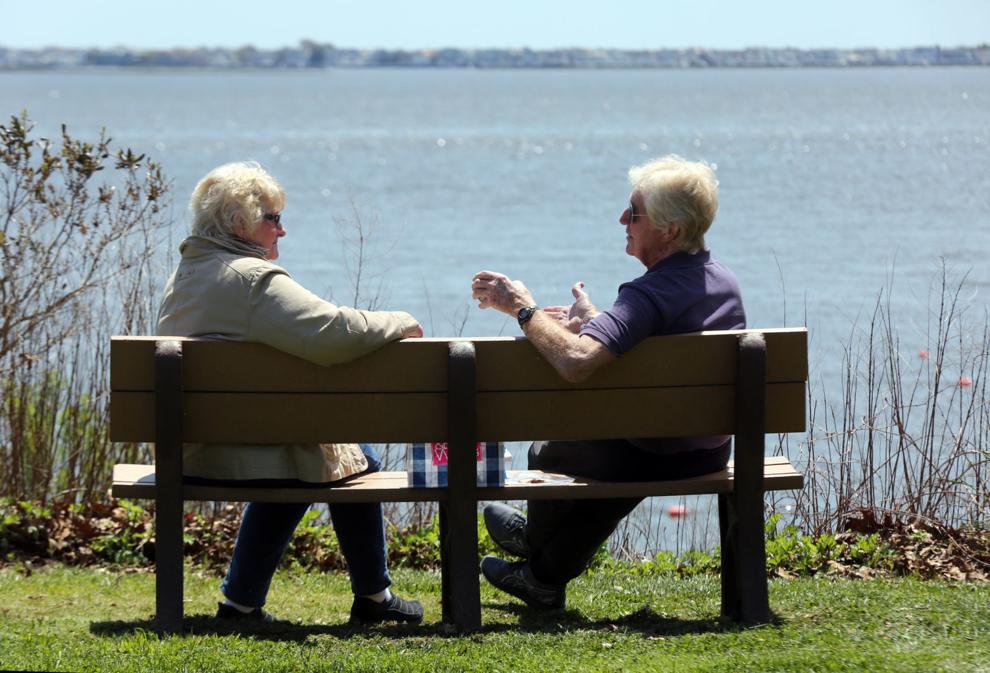 Out and about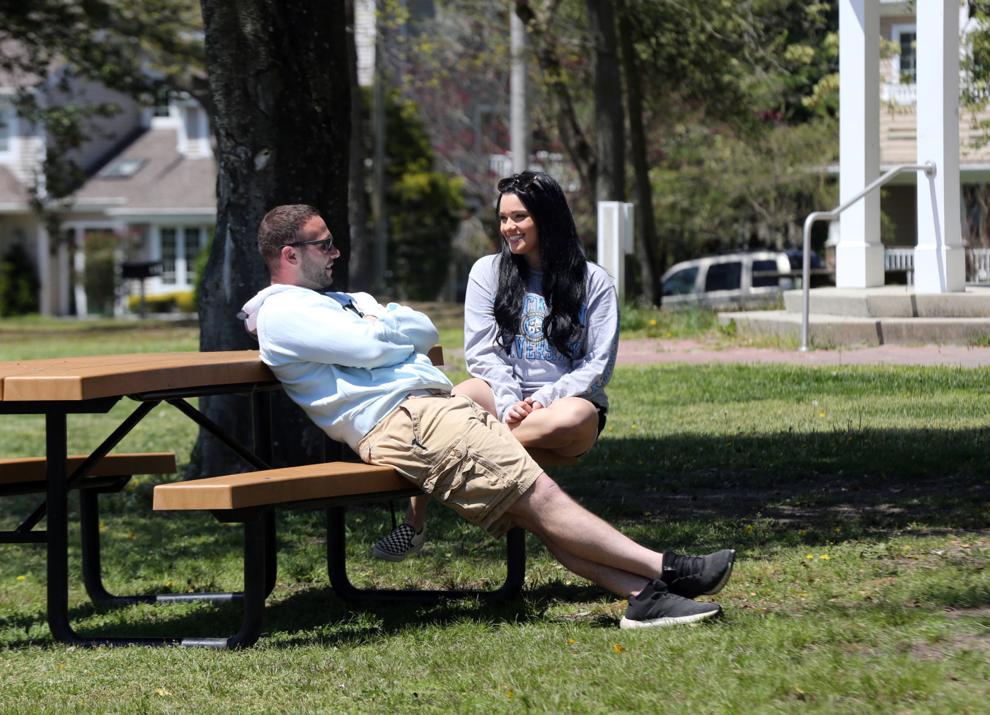 Out and about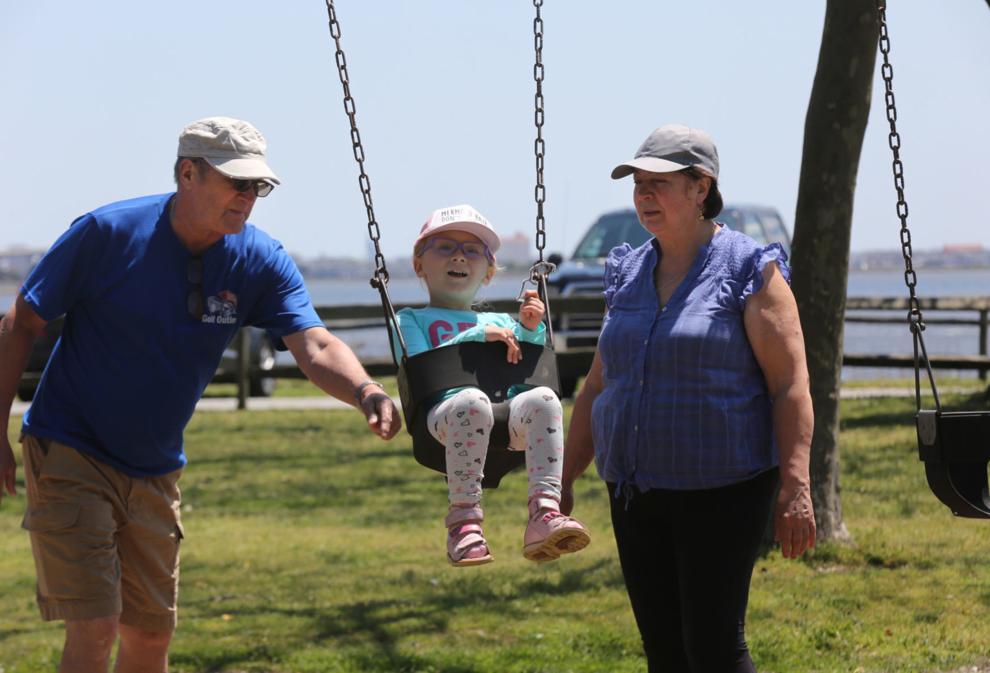 Out and about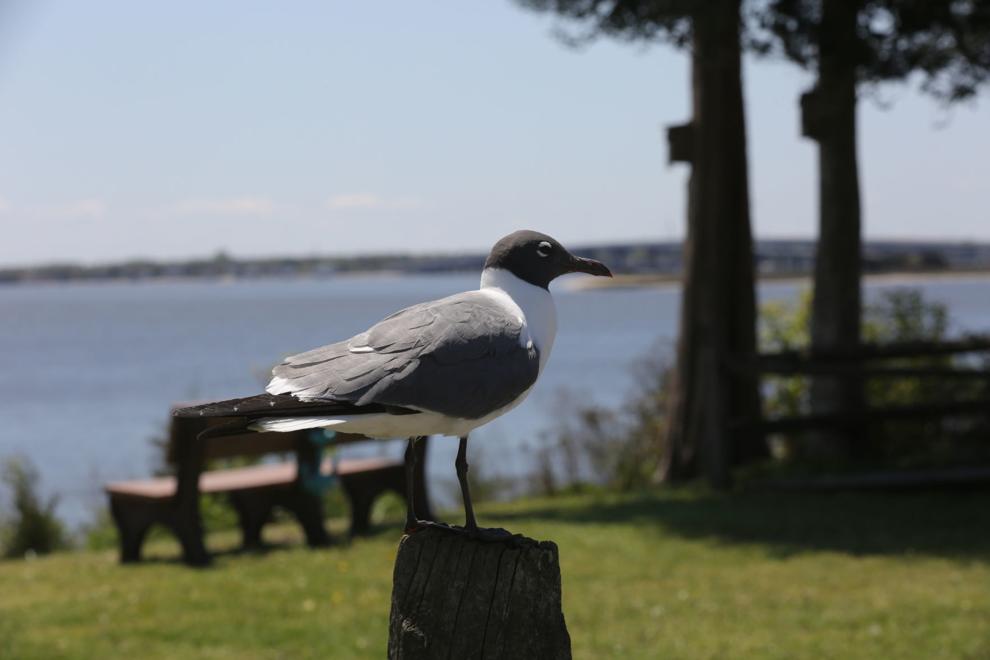 Out and about
Out and about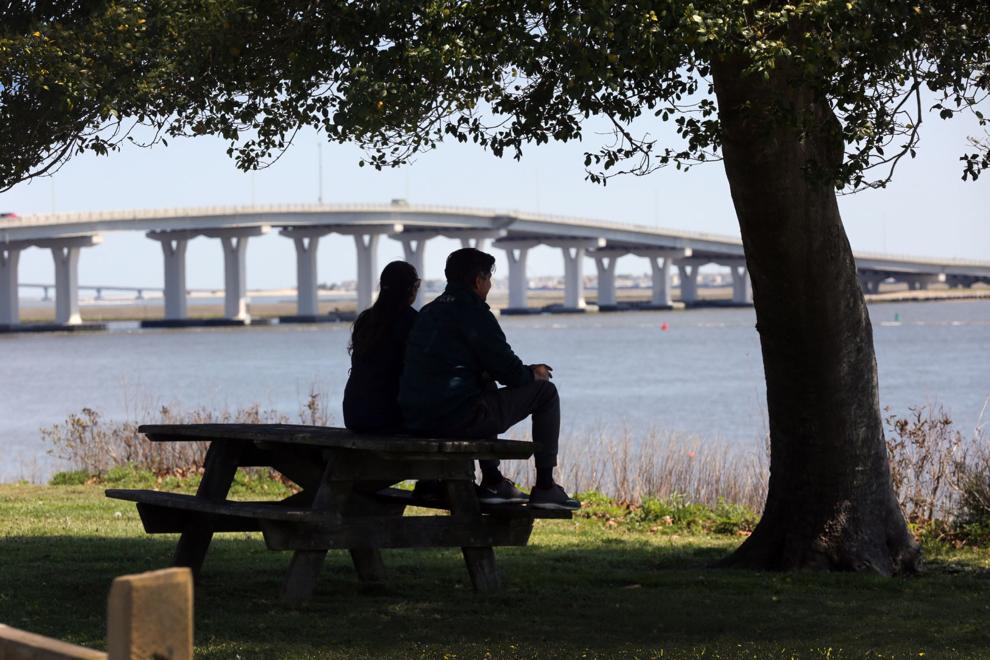 Out and about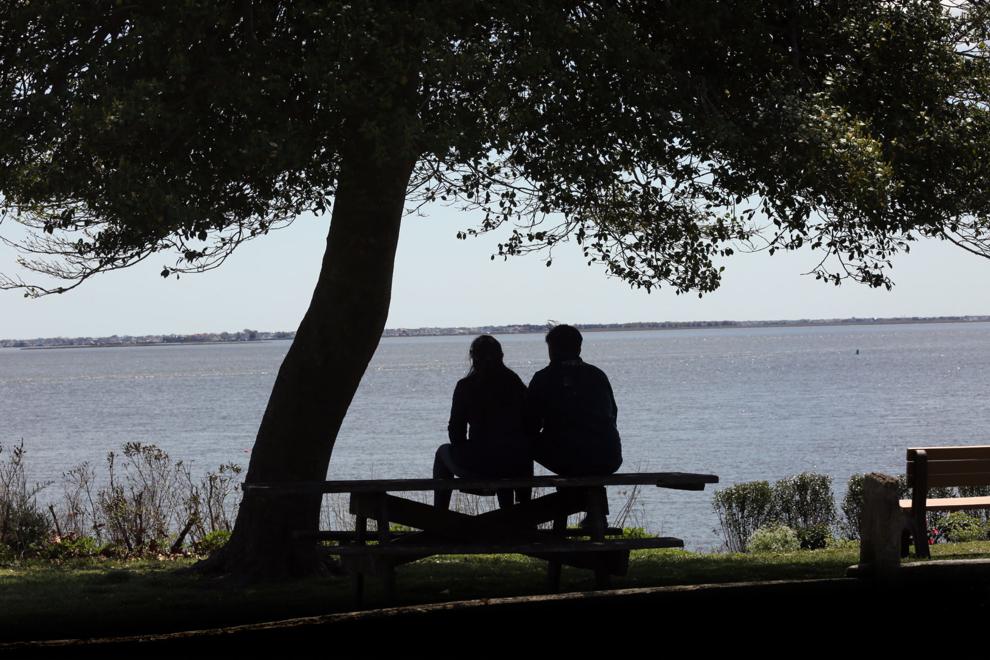 Out and about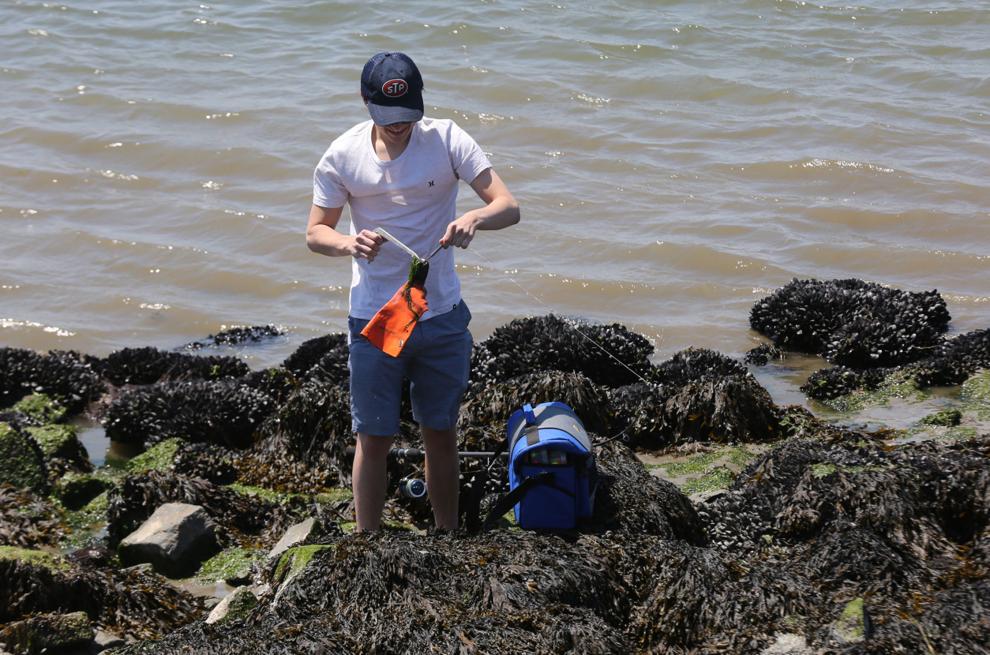 Out and about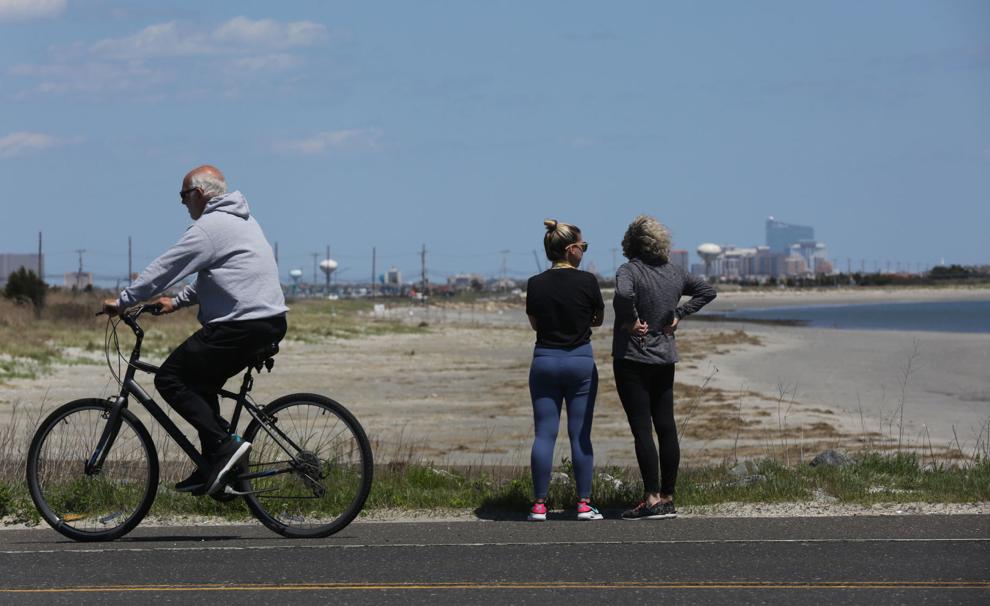 Out and about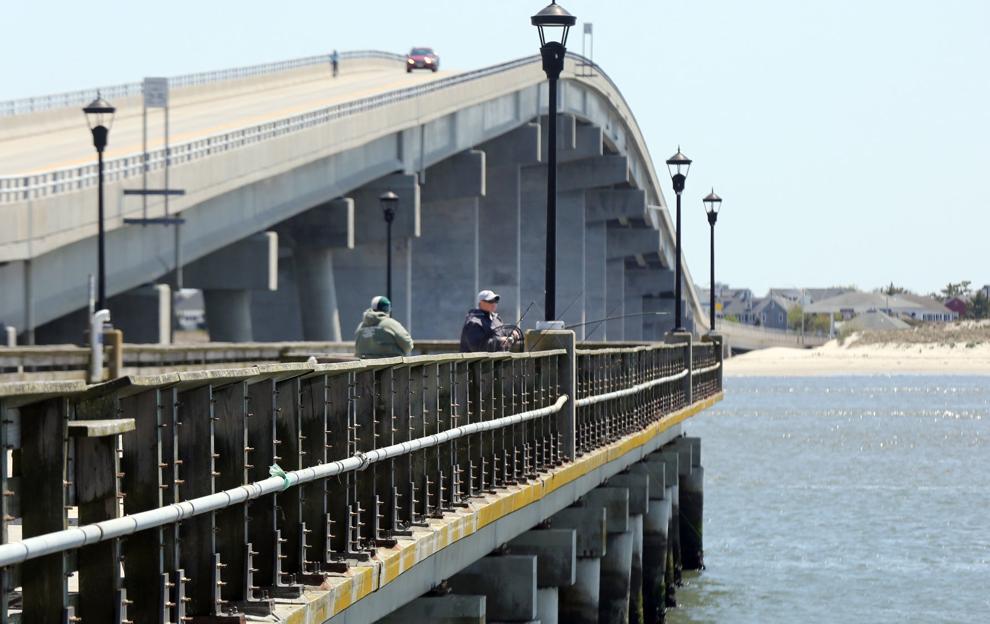 Out and about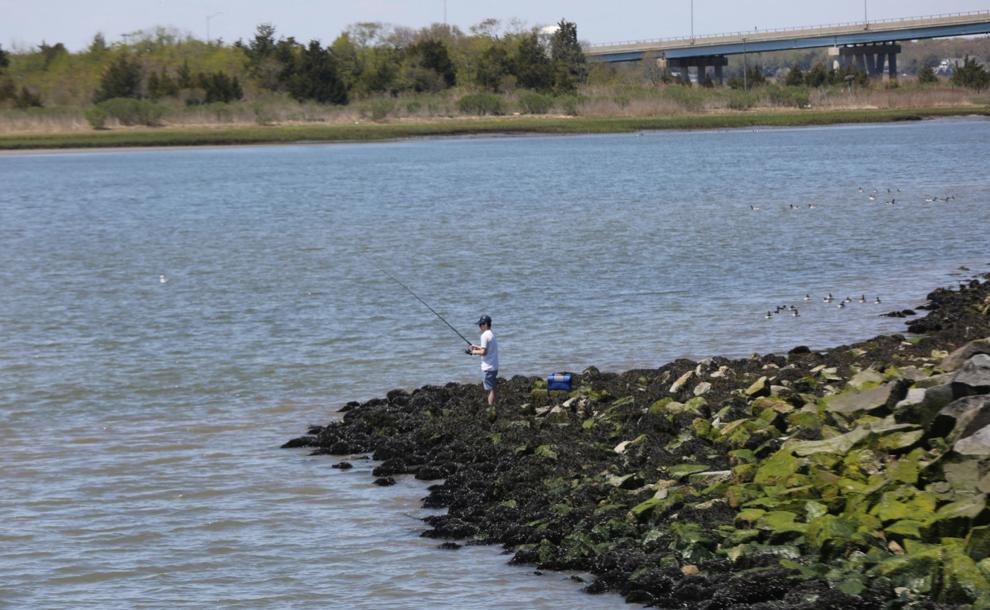 Out and about
Out and about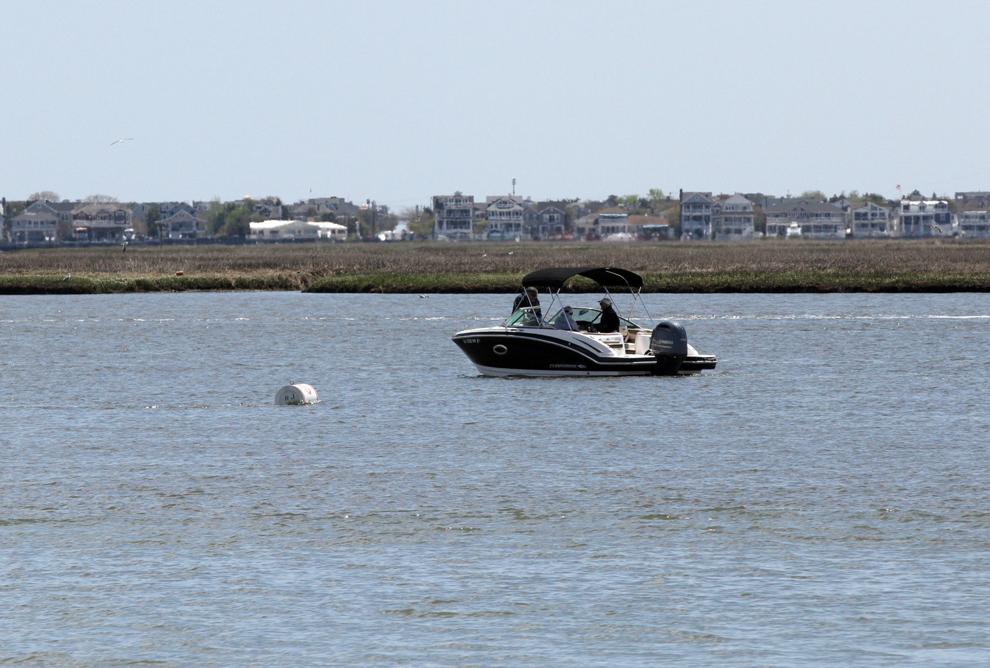 Out and about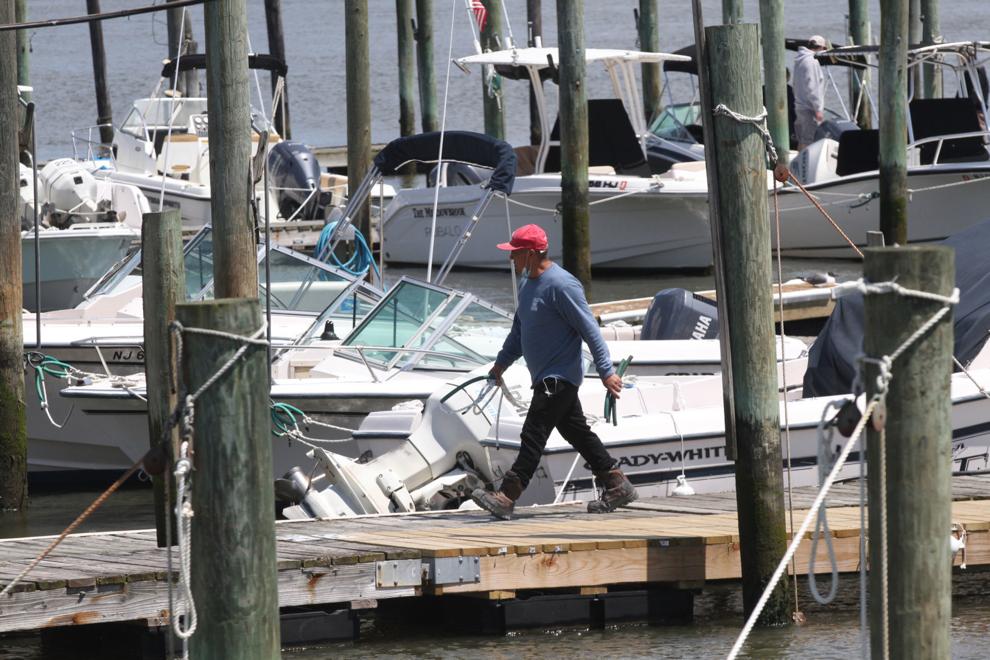 Out and about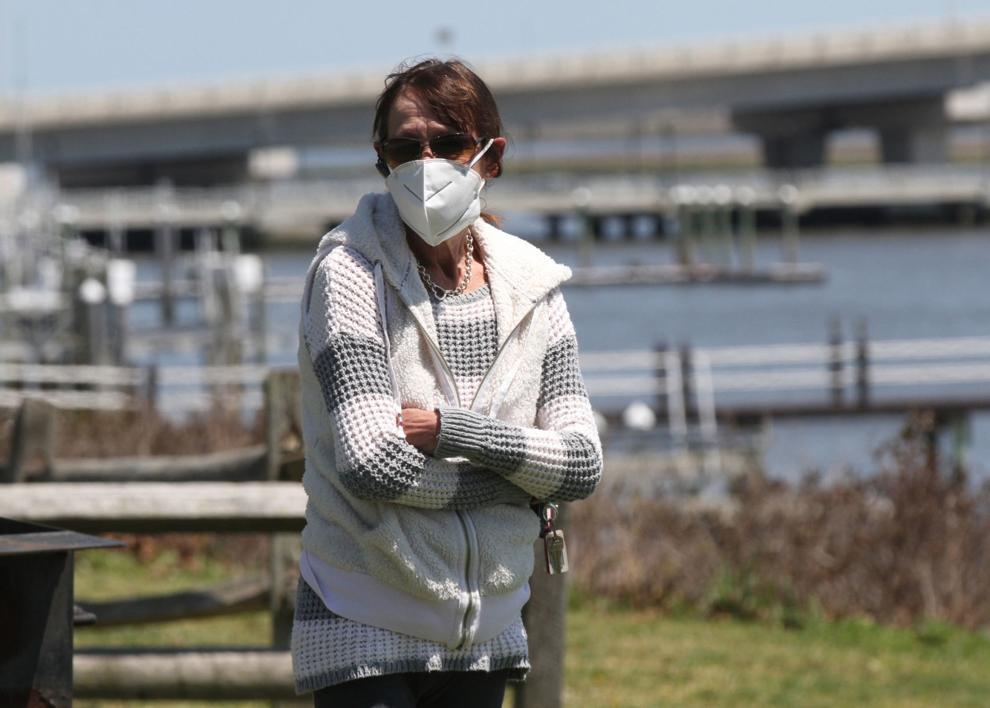 Out and about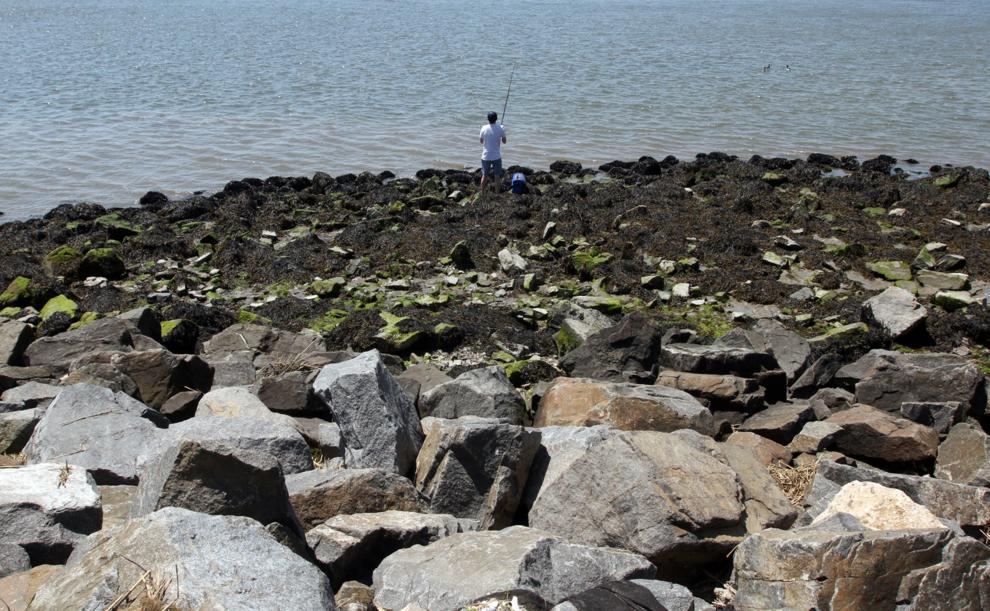 Out and about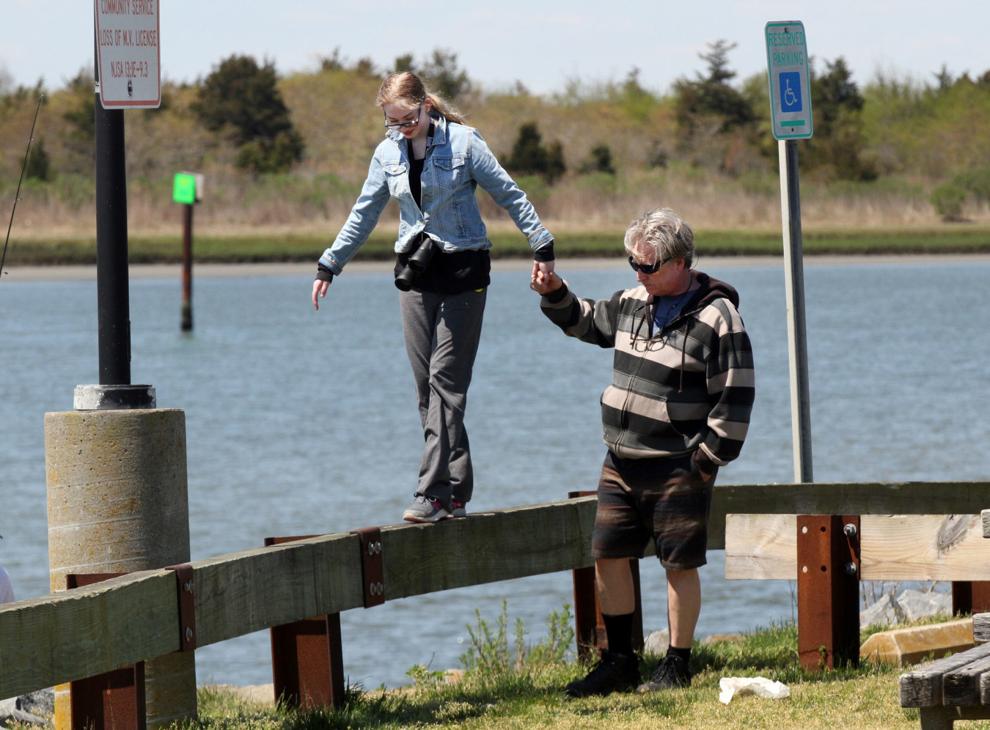 Out and about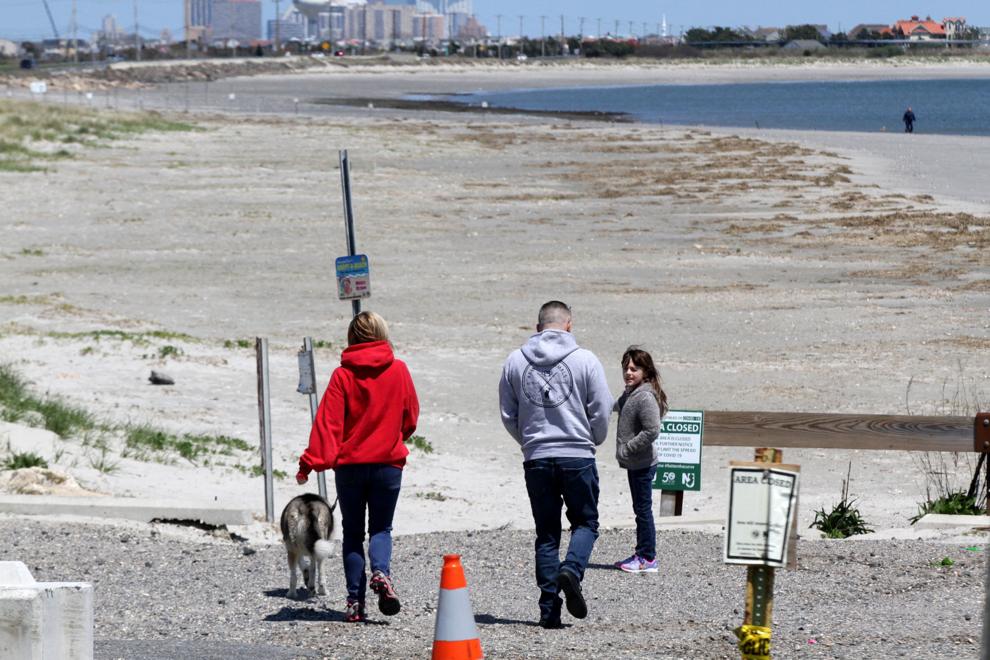 Out and about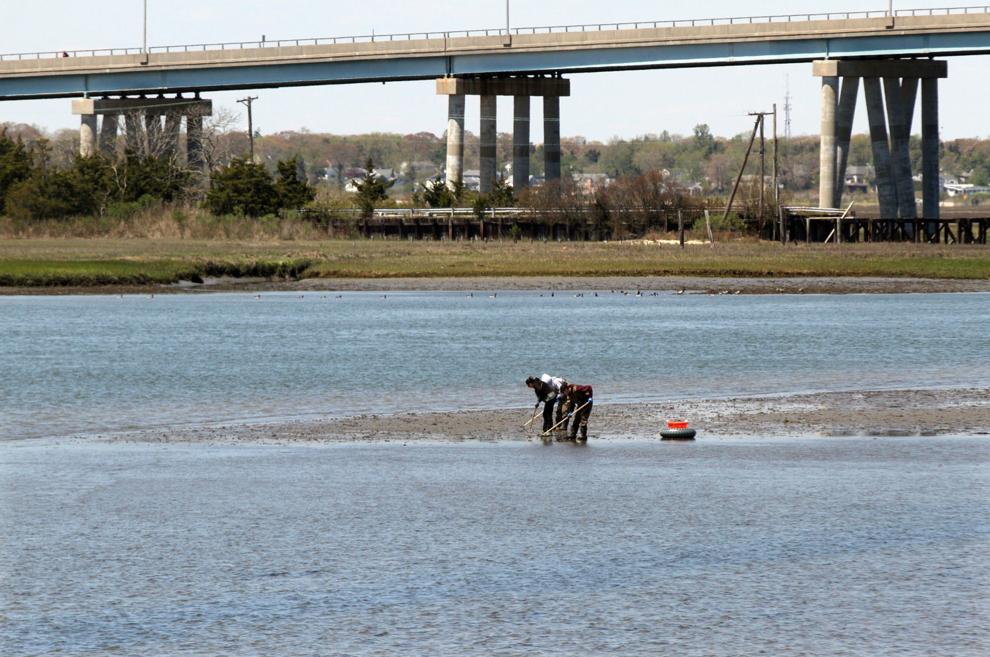 Out and about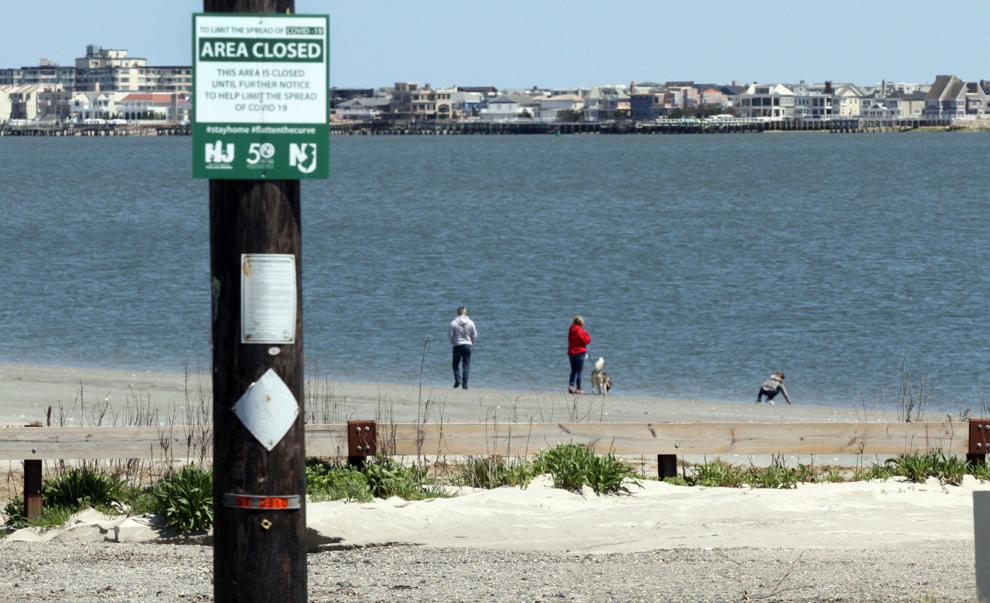 Out and about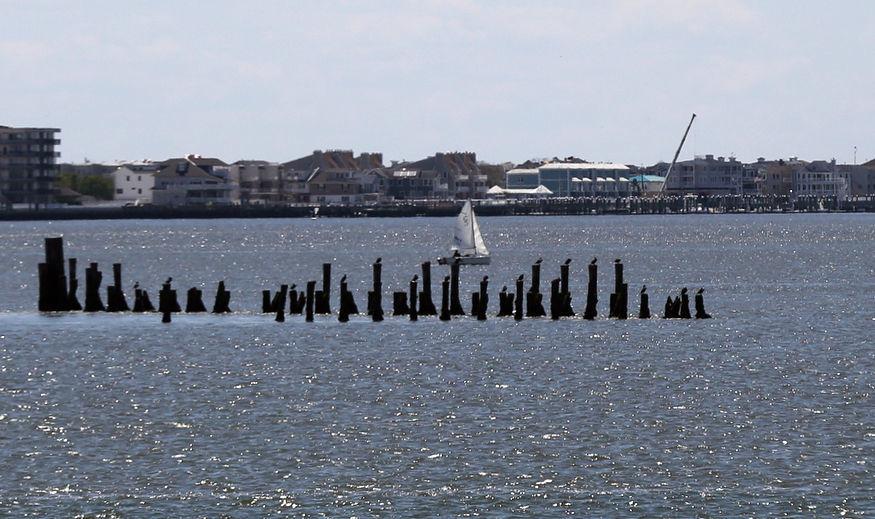 Contact: 609-272-7241
Twitter @ACPressMollyB