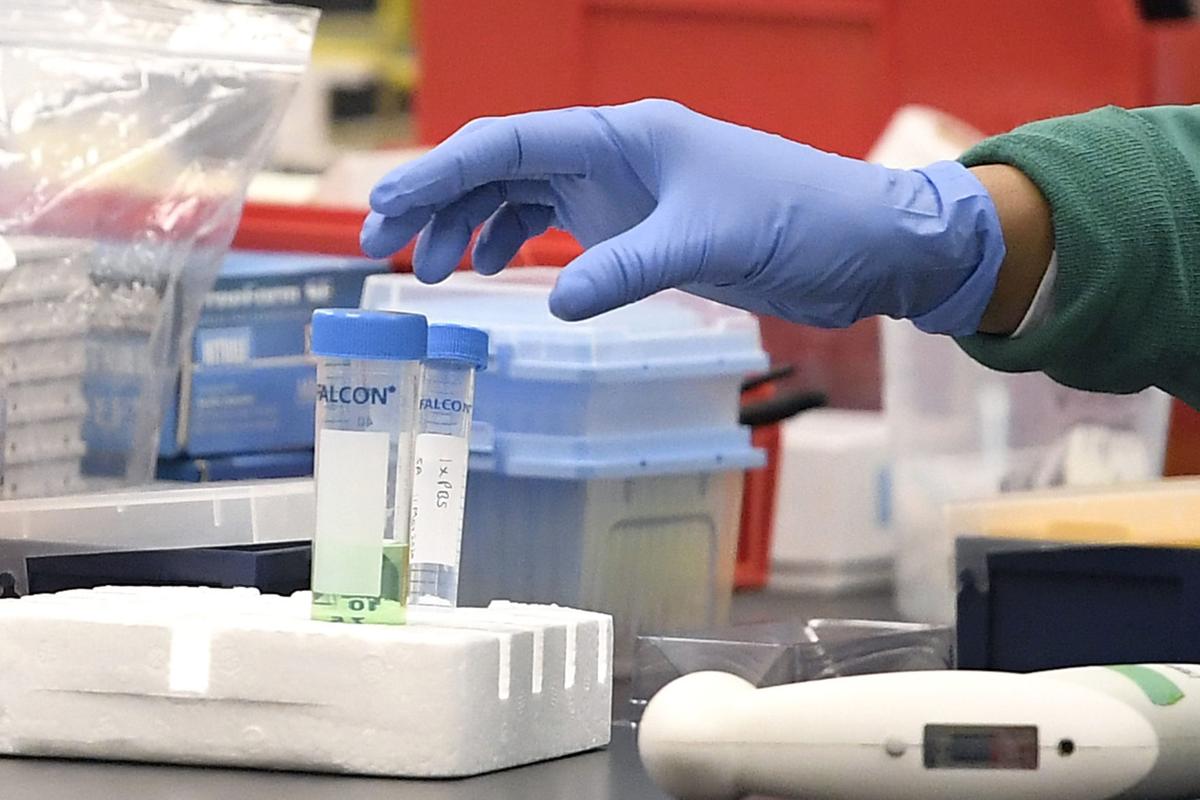 There were no new deaths, but 39 more COVID-19 positive cases, including two 9-year-olds, were confirmed Sunday by the Atlantic County Division of Public Health.
Today's cases were identified in 19 males, ages 9-87 and 20 females, ages 9-90, bringing the total number of cases confirmed countywide to 2,014 with 144 deaths and 712 residents cleared as recovered, according to news released Sunday by Linda Gilmore, Atlantic County's public information officer.
The new positives included nine residents of Galloway Township, eight from Atlantic City, six from Pleasantville and five from Hammonton. Absecon, Egg Harbor Township, Linwood and Somers Point all had two new cases, while Brigantine, Northfield and Ventnor had one each, Gilmore said.
Atlantic County will continue to provide COVID-19 testing, however, the testing location has been moved to Northfield, behind the county's Public Works facility at Route 9 and Dolphin Avenue, Gilmore said.
The new location provides greater protection from the elements in the event of inclement weather, Gilmore said.
The next testing dates will be 10 a.m. to 1 p.m. Wednesday and Thursday for symptomatic county residents with a doctor's prescription, proof of residency and appointment confirmation, Gilmore said.
Appointments can be made on the county web site at aclink.org.
Those who are unable to keep their appointments are asked to cancel so others may have an opportunity to be tested, Gilmore said.
The number of Cape May County COVID-19 cases increased by 11, making a total of 579 cases in the county, according to news released Sunday by the county's Department of Health.
"Keeping our residents informed during this time is very important to Cape May County Department of Health. We have added a COVID-19 dashboard to our website, www.cmchealth.net The dashboard makes it easier for residents to view the counties total number of cases," said Kevin Thomas, the county's health officer in a written statement.
New Jersey has 154,154 total COVID-19 cases and 11,133 deaths, the county Department of Health said. 
N.J. Gov. Phil Murphy said the "biggest nuts to crack" as far as reopening the state safely during the COVID-19 pandemic are day care centers, mass transit and schools in the fall.
Murphy said this during his appearance on the CNN program "State of the Union" on Sunday. He said he hopes "sooner rather than later" he can make an announcement about what will be needed for reopening and when that can happen.
The governor also said his state needed more money from the federal government to keep front-line workers from losing their jobs.  
Atlantic City's Islamic community donated $3,220 to the Community FoodBank of New Jersey, Southern Branch, Egg Harbor Township, according to Atlantic City's Third Ward Councilperson, Kaleem Shabazz, who is Muslim.
The donation reflects the observance of the month of Ramadan, which requires charity, fasting and prayer, Shabazz said. As Ramadan came to an end, the charity of choice was the Community FoodBank of New Jersey.
New Jerseyans enrolled in the state's Supplemental Nutrition Assistance Program, commonly known as SNAP, will be able to use their benefits to order groceries online starting Wednesday.
Online shopping will be available through Amazon and participating Walmarts, ShopRites and The Fresh Grocers, according to news released last week by Tom Hester of the state Department of Human Services.
NJ SNAP recipients will be able to use their benefits card to order groceries from Amazon starting Wednesday. Walmarts, ShopRites and The Fresh Grocers that provide online shopping will also accept online ordering with SNAP benefits starting Thursday, Hester said.
"Online grocery shopping is another important step in our efforts to get affordable groceries to New Jerseyans during this public health emergency," Human Services Commissioner Carole Johnson said. "Having the option to order groceries online is more important than ever, as we all work together to stay-at-home as much as possible."
NJ SNAP currently serves about 700,000 New Jerseyans in 356,000 households, with the monthly SNAP benefit based on household size and income.
Recipients will be able to use their Families First Electronic Benefits Transfer card to purchase eligible groceries from the participating retailers. Under federal rules, SNAP benefits cannot be used to pay for delivery fees.
To learn more, recipients can visit Amazon.com/SNAP to register their EBT card. Any Walmart, ShopRite or The Fresh Grocer that currently provides online shopping will also accept online ordering with SNAP benefits.
New Jersey received federal approval for online SNAP grocery shopping from the U.S. Department of Agriculture.
The City of Atlantic City is offering free COVID-19 testing to symptomatic Atlantic City residents.
Testing is by appointment only at two locations.
The walk-up testing site is located in the 800 block of Atlantic Avenue in the surface parking lot of the Showboat Hotel.
This site is only open on Tuesdays, Wednesdays, and Thursdays.
The entry point is on Delaware Avenue. Individuals can be driven to the site, but those being tested must be able to walk through the testing area without assistance.
A drive-thru site is stationed in the area of the Surf Stadium located at 545 N. Albany Avenue. This site is only open on Fridays.
The individual being tested does not have to be driving, they can be a passenger. Occupants are to keep their windows up until instructed.
The entry point is at the intersection of Albany and Filbert avenues.
Reliance Medical Group, a primary healthcare provider based in Northfield, is conducting the medical testing. Both sites are open from 10 a.m. to 2 p.m.
In order to be tested, the individual must:
Have a COVID-19 test prescription from their doctor (if an individual is symptomatic and does not possess a prescription, a Reliance physician on-site can provide the prescription).
Read and accept the consent form (available in the appointment portal).
Have a copy of the appointment confirmation.
Have identification proving the individual is an Atlantic City resident.
For more information and to schedule an appointment, visit the City of Atlantic City website (www.cityofatlanticcity.org), click "COVID-19 Testing", and follow the prompts.
If further assistance is needed, call 609-318-6990.
Contact: 609-272-7202
Twitter@ACPressJackson