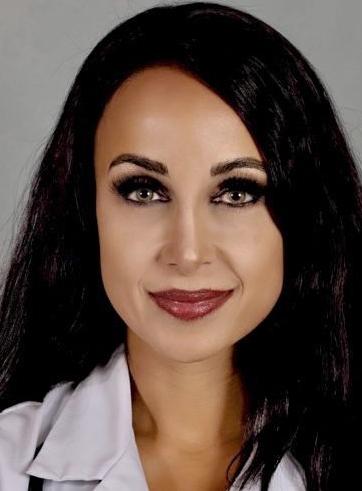 Protein is an essential nutrient and all cells in your body contain it and need it — not just your muscles, but everything from bones to hair. It's part of your cell structure, function, regulation and fuel and essential to your health.
Although animal foods like poultry and beef meat are often considered the "go-to" for protein, there are other "stars" that contain healthy, good protein per calorie.
Some biologists liken it to a Lego house made of bricks, in that proteins are made up of tiny building blocks, called amino acids. And nine of the essential amino acids you need, cannot be made (or stored) by your body. As a result, you have to get them from foods you eat. Or, like a Lego house missing nine cornerstone bricks to be a complete, sound build, there are things your body cannot construct without the nine essential building blocks. It's not healthy.
The lack of dietary protein and resulting shortage in amino acids causes unhealthy symptoms. They can include a decrease in immune response (making it difficult to recover from an infection), a decrease in muscle mass, changes in texture of hair or skin, diarrhea, extreme fatigue or overall weakness. And, it's also linked to anxiousness or anxiety, reflecting the stress our body incurs when its essential needs are not being met.
Experts recommend that about 10-35% of your caloric intake be in the form of protein. If you are weightlifting, engaging in strenuous exercise, or recovering from illness, you may need more. Talk with your doctor, it's important you know what your protein goals are. Additionally, it's key to space your protein out through the day because your body cannot store amino acids and will convert it to fat or get rid of it.
When it comes to complete, high-quality protein, most think of chicken, turkey or beef meat. And too, fish, seafood, eggs and milk. But there's good news for your taste buds! There are other great nonmeat options that may surprise you and help provide versatility when delivering the protein you need.
Nonmeat foods rich in protein
• Quinoa: This seed is cooked in a similar way to a grain and is unique in that it is a complete, plant-based protein. "Complete," when describing a protein, means it provides all the essential amino acids our body needs. A yummy, good fiber source as well, it helps fill you up.
• Fruits, veggies and beans: Lima, navy, black and garbanzo (chickpeas) beans along with avocados, bean sprouts, green peas, spinach, sweet corn, asparagus, artichokes, Brussels sprouts, dates, broccoli, apricots, tangerines and coconut are also great protein sources. They're also full of fiber and other vitamins, minerals that can reduce the risks of cancers, diabetes, and heart disease.
• Tofu, edamame, tempeh: Originating from soybeans, they are a complete source of protein — and all are a good source of iron and calcium. Edamame are immature soybeans that need to be steamed or boiled and can be eaten on their own, served as a meat substitute, or added to salad or soups. Tofu, in a process similar to cheesemaking, is made by pressing together bean curds. Although it doesn't have much taste, it quickly absorbs the flavor of the ingredients you add to it. There are so many ways to cook and use tofu. Tempeh is made by cooking and slightly fermenting mature soybeans prior to pressing them into a patty. Rich in probiotics, B vitamins, magnesium and phosphorus, there are many ways to incorporate it into a meal.
• Lentils: Part of the legume vegetable family, they are a good protein source and rich in fiber, antioxidants, folate, manganese and iron. There are many, many ways to prepare and eat lentils — soups, salads, dips or spreads, baked as a crunchy snack, or sprinkled over or stuffed into other dishes. A single cup provides half of your recommended daily fiber intake.
• Nuts: Almonds, walnuts, pistachios, peanuts, cashews, pine nuts and hazel nuts are high in protein, along with vitamins, minerals, antioxidants and even omega-3 fatty acids. They are a convenient snack that doesn't have to be cooked or refrigerated and can be added to any dish to provide yumminess and crunch.
• Nutritional yeast: For the lactose intolerant, vegans (or those trying), or for those who want to consume more plant-based foods and less dairy, this deactivated strain of Saccharomyces cerevisiae yeast has a cheesy flavor that can be sprinkled over popcorn, veggies, or anything that deserves it. For a yeast, it's shockingly nutritious, with protein and fiber! It also is a good source of zinc, magnesium, copper, manganese and the various vitamin B's.
Pairing complementary protein foods from nonmeat sources throughout the day is key to getting all the essential amino acids. Just ensure you're consuming different types of vegetables, nuts, legumes and grains.
Dr. Nina Radcliff, of Galloway Township, is a physician anesthesiologist, television medical contributor and textbook author. Email questions for Dr. Nina to editor@pressofac.com with "Dr. Nina" in the subject line. This article is for general information only and should not be used for the diagnosis or treatment of medical conditions and cannot substitute for the advice from your medical professional.