The Holy Spirit High School football team had just lost the 2016 state title game to Mater Dei 26-20.
Mater Dei scored the winning touchdown on a 50-yard, hook-and-lateral trick play with three seconds left. It was a crushing defeat. The Spartans were so stunned they didn't know how to react. Many just wandered aimlessly around the field and looked at the scoreboard in disbelief.
Spirit coach Bill Walsh gathered the Spartans around him.
He waived his arms and said "No regrets. No excuses."
Walsh lived like he coached.
Holy Spirit football is known for its solid gold helmets.
The former Spartans football coach and administrator died at his Galloway Township home Friday morning after a battle with amyotrophic lateral sclerosis, better known as Lou Gehrig's disease. He was 52.
Walsh is survived by his wife, Cindy, and his daughter, Kelly, a Holy Spirit senior.
Walsh was famed for his devotion to his family, Holy Spirit and football. He was renowned for his toughness as a Spirit player.
"Our whole school is devastated by his loss," current Spirit football coach A.J. Russo said. "All we can think about right now is praying for Cindy, Kelly and the Walsh family. We did lose a great man, but that great man had been suffering for a period of time. Now, he's at peace. That's the only solace that we have."
ABSECON — The third annual Bill Walsh Past, Present, Future Alumni Flag Warrior Championship…
Walsh influenced countless Spirit football players and students. His fight against ALS inspired the Spartans.
"Coach Walsh is like a father figure to me," Spirit senior running back E'lijah Gray said. "I learned from him never to put your head down, just keep going, never turn your back on your team. Always keep pushing."
Walsh was the Spartans' head football coach from 2003-07 and assistant from 2014-17. He was the school's director of institutional advancement while head football coach.
"We have to remember all the great things he did," Russo said. "Words can't express the type of guy Bill Walsh was and how much passion he had for everything he did. If we could take a little bit of the passion he had, it would help all of us to continue to be better people."
ABSECON — Kelly Walsh feels close to her dad, Bill, when she walks the hallways of Holy Spir…
The legendary coach's passing leaves an irreplaceable hole in the community, former Spirit football player Keith Sooy said prior to the Spartans' playoff game Friday night against St. Mary's of Rutherford.
"There will never be another coach like him," said Sooy, a 2004 graduate from Brigantine. "The amount of kids he took in and just helped on a regular basis was remarkable. You're never going to find another guy like that."
Holy Spirit was floundering when Walsh, a 1985 graduate of the Absecon school, took over as head football coach in 2003. He pumped life back into the school, not only as a coach but also by raising funds as Spirit's director of institutional advancement.
The Spartans finished 12-0 and won the state Non-Public III title in 2007 with a team that is considered one of the best in Cape-Atlantic League history. Walsh stepped down after that but returned as an assistant under Russo in 2015.
The Holy Spirit High School football team wanted to retire Bill Walsh's number.
Walsh was diagnosed with ALS in 2017. He stopped attending practices and games last year. But he still reviewed Spirit practice and game film and made suggestions to the coaches.
The school retired Walsh's number last season. The Spirit players wore decals of Walsh's No. 16 on their helmets.
"(Seeing everyone wear his number) is unbelievably special," said Holy Spirit Dean of Students Dennis Smith, a 1989 Spirit graduate who coached with Walsh.
On Thursday, Gray asked to wear No. 16 in Friday's game.
Russo immediately texted Walsh and asked him what he thought.
"He loved the idea," Russo said. "He (texted) 'This is perfect.'"
MARGATE — In life, as in football, Holy Spirit High School assistant coach Bill Walsh believ…
Gray admitted it seemed like fate he asked to wear Walsh's number the day before the coach died. Gray said one of the lessons he learned from Walsh was never to use the word "I" when talking to reporters. Walsh told Gray the focus should always be on the team.
"This is for him," said Gray, who has a photo of Walsh on his cleats. "It's my last year. I want to show everybody this is for him."
Half an hour before kickoff, the senior running back pointed up to the sky as he led the team's pregame stretches.
Holy Spirit never considered postponing Friday's game.
"Bill would be looking down on us and giving us a bunch of crap if we didn't play tonight," Russo said. "There's no possible way we would push this back. We will honor him in every way we can and honor him by playing the best game of football that we can possibly play tonight."
The entire Holy Spirit team and at least half of those in attendance wore No. 16 shirts with "Walsh" on the back. Led by Gray and Kelly Walsh, Spirit walked through the "Spartan Way" tunnel under the home bleachers minutes before kickoff.
A No. 16 helmet on a pedestal awaited the team at the end of the tunnel, and Gray knelt next to it in remembrance of the late coach. During a moment of silence before kickoff, he shed tears for his mentor.
According to Smith, there was no way Walsh was missing the game.
"He's up there with (former Spirit coaches) Ed Byrnes and Stan Marczyk," Smith said before the game. "They're all looking down. (They're watching) Friday night lights, playoff action, (and) they get to see the emblems on the helmet for the first time. I think that's what it really, truly boiled down to. He knew it was time, and he wanted to see a game."
Services are not yet scheduled.
Wearing #16 for Walsh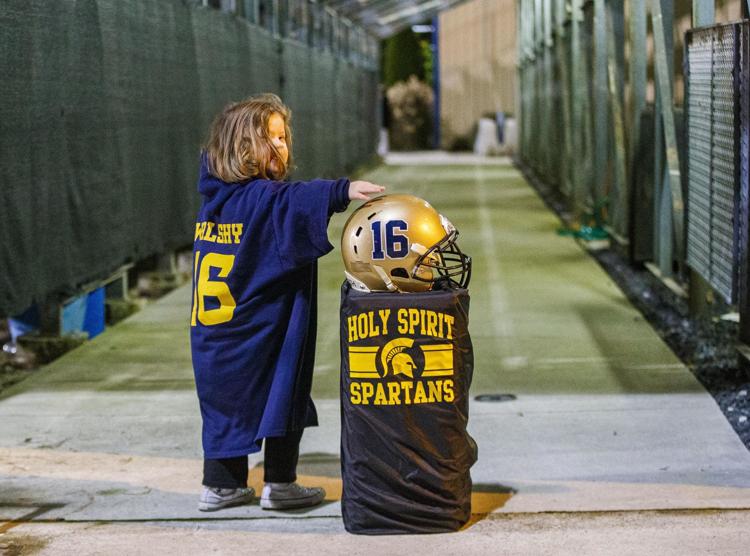 -- HIDE VERTICAL GALLERY ASSET TITLES --
Wearing #16 for Walsh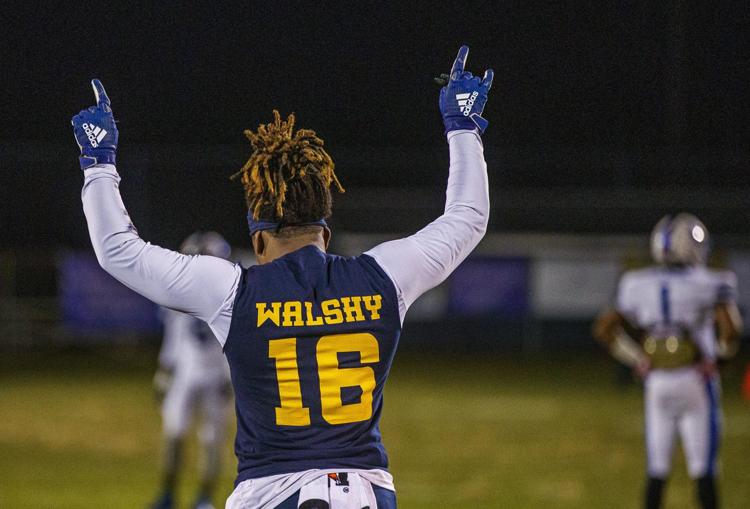 Wearing #16 for Walsh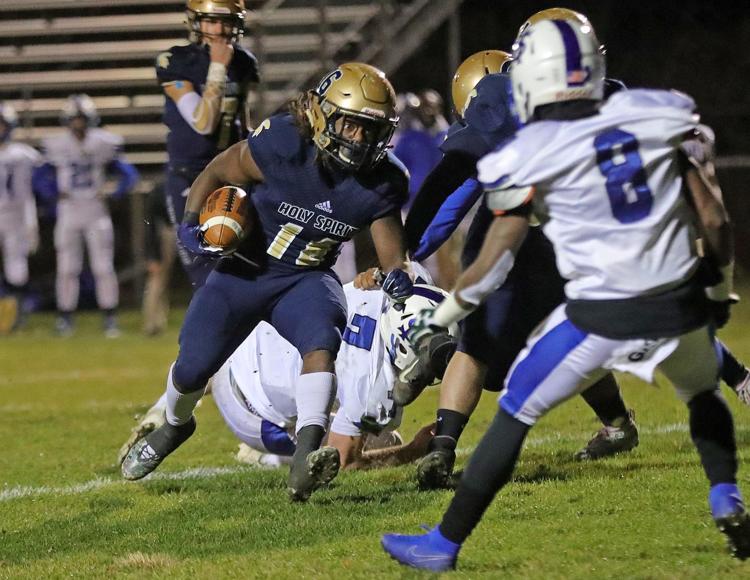 Wearing #16 for Walsh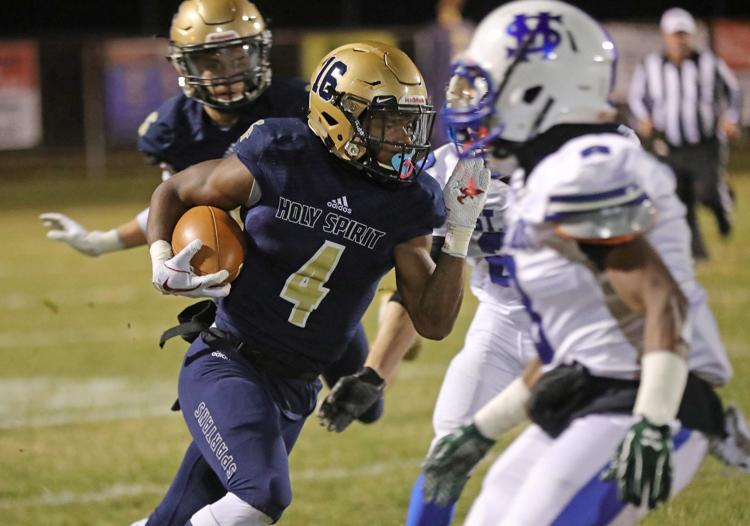 Wearing #16 for Walsh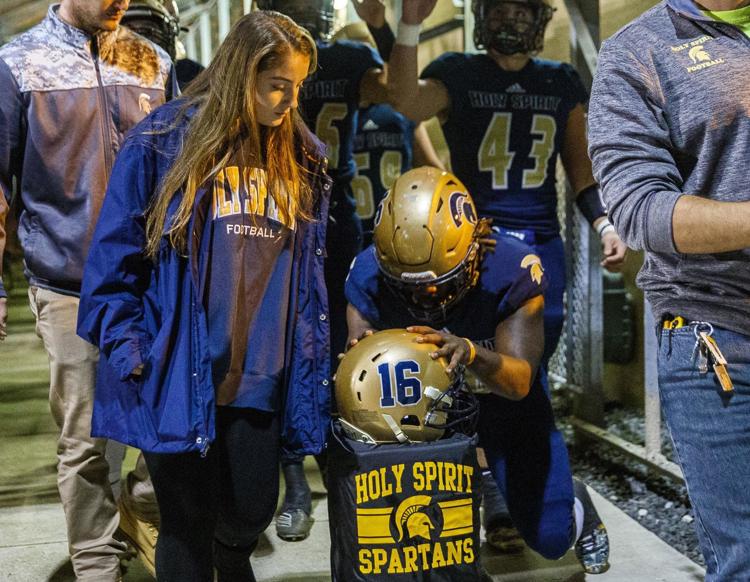 Wearing #16 for Walsh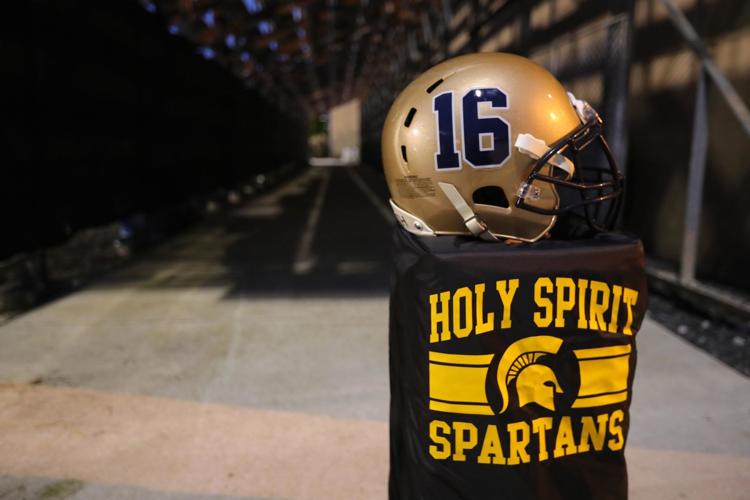 Wearing #16 for Walsh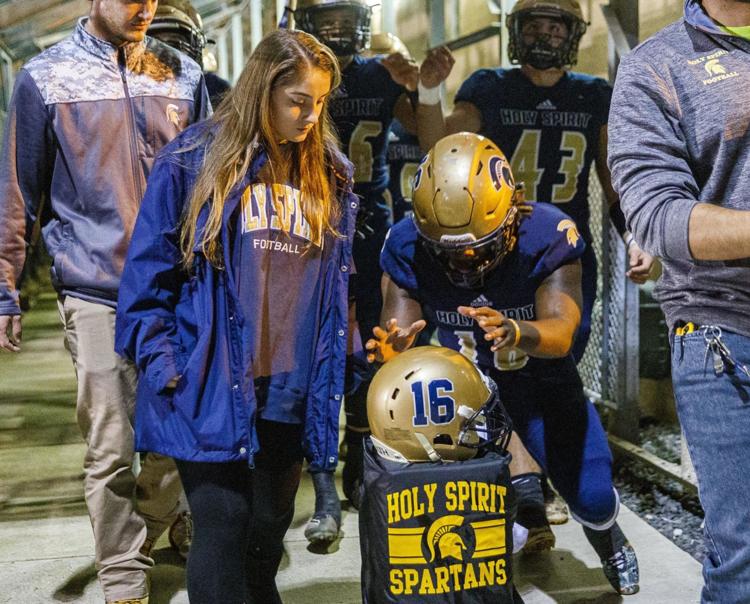 Wearing #16 for Walsh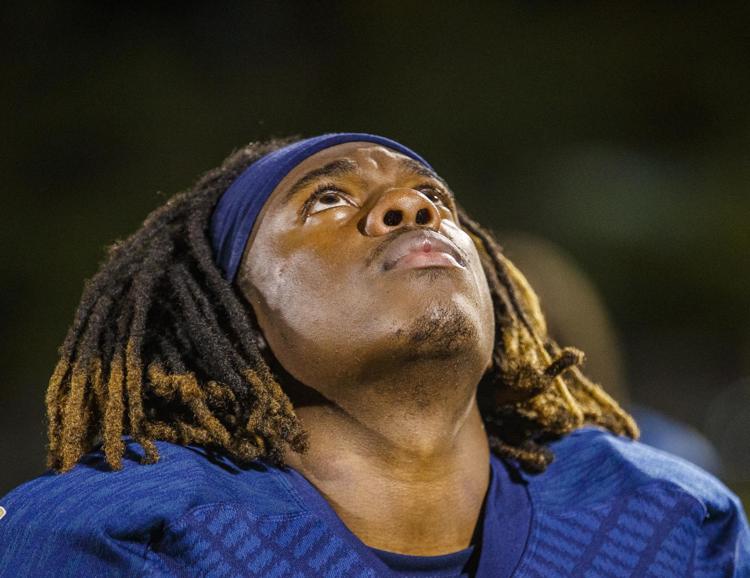 Wearing #16 for Walsh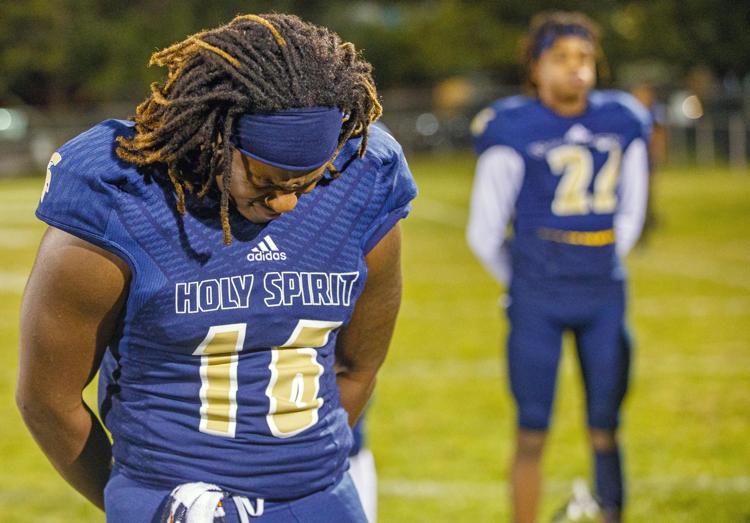 Wearing #16 for Walsh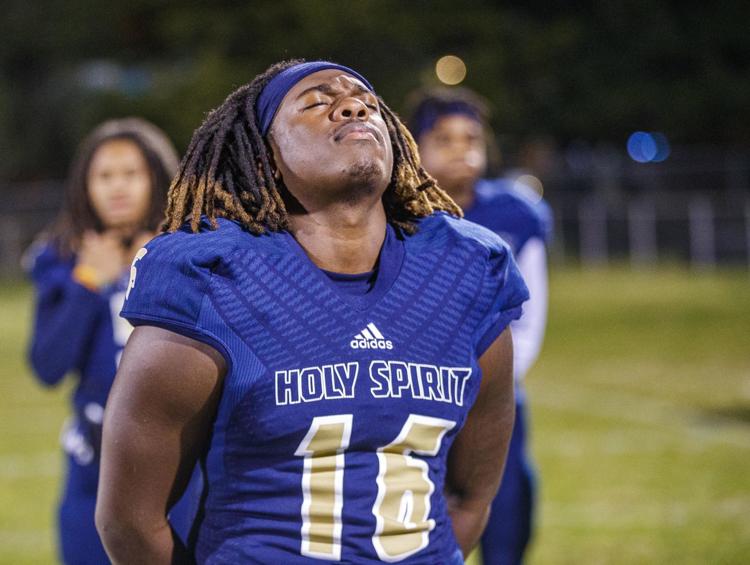 Wearing #16 for Walsh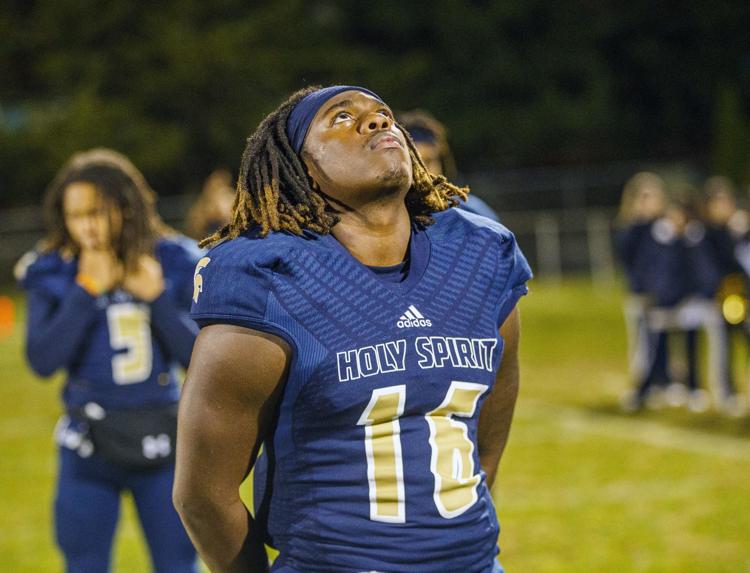 Wearing #16 for Walsh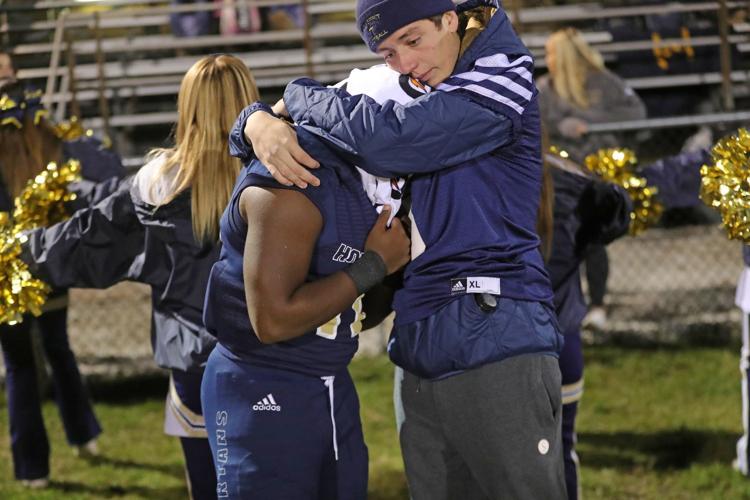 Wearing #16 for Walsh
Wearing #16 for Walsh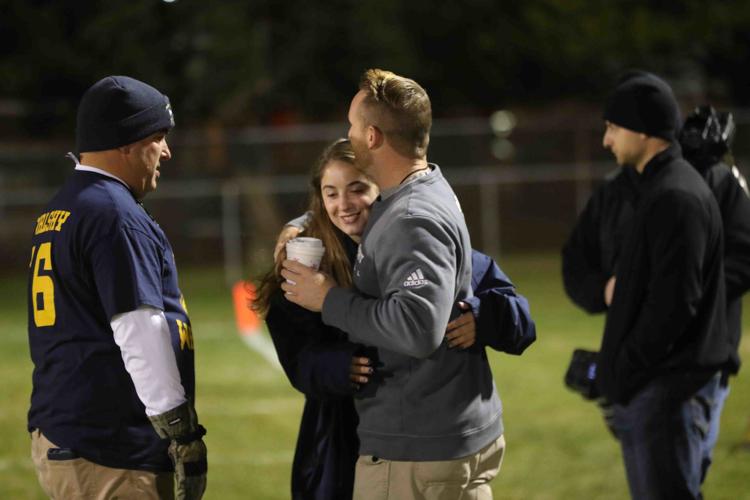 Wearing #16 for Walsh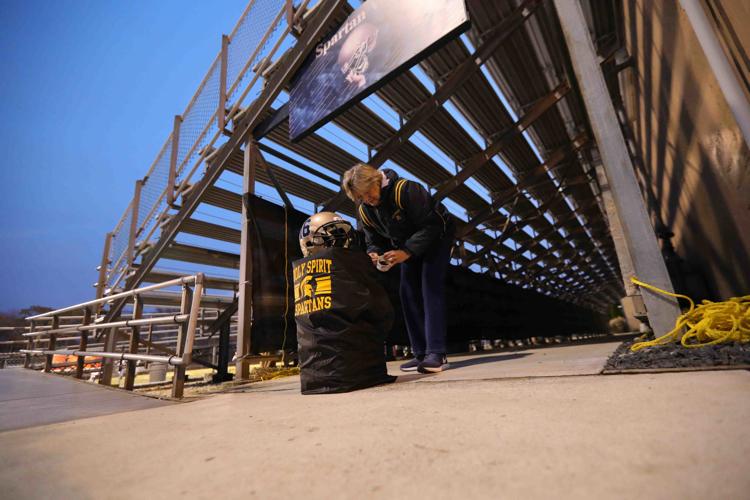 Wearing #16 for Walsh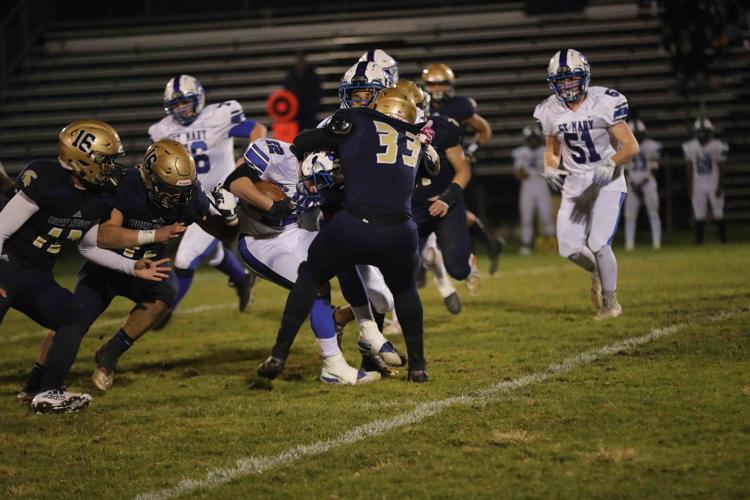 Wearing #16 for Walsh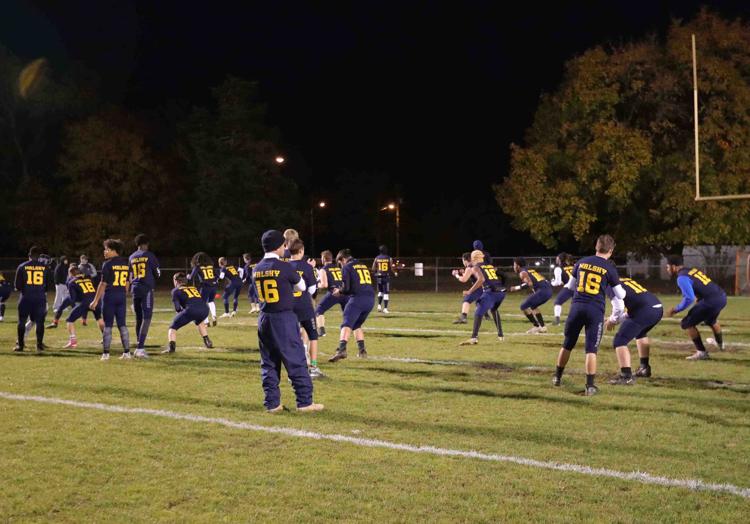 Wearing #16 for Walsh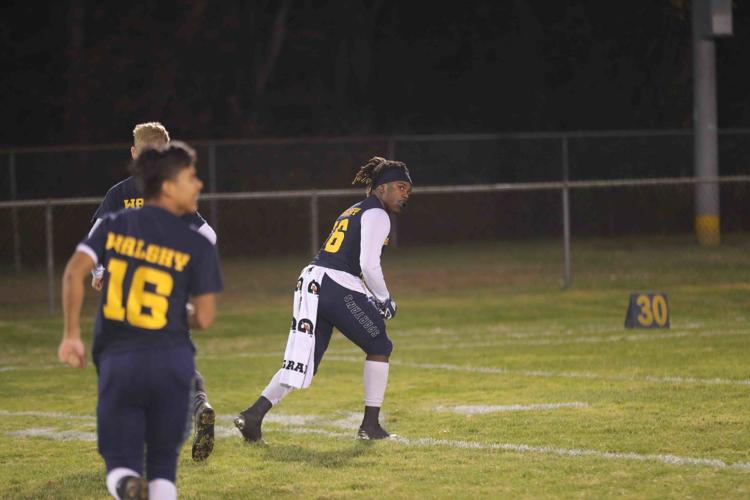 Wearing #16 for Walsh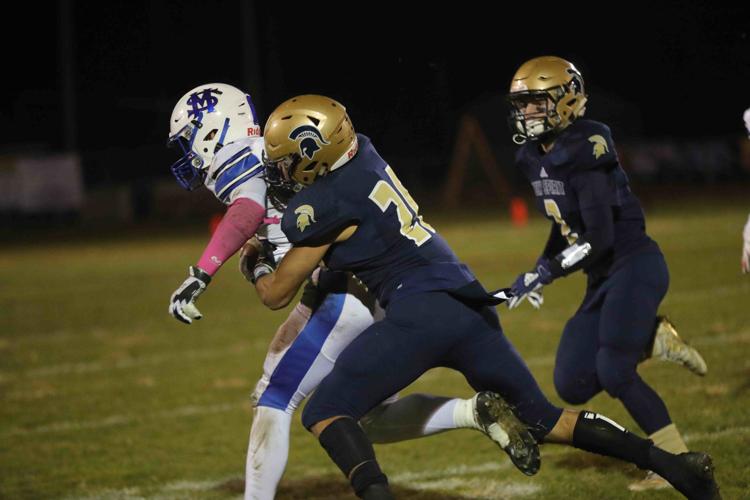 Wearing #16 for Walsh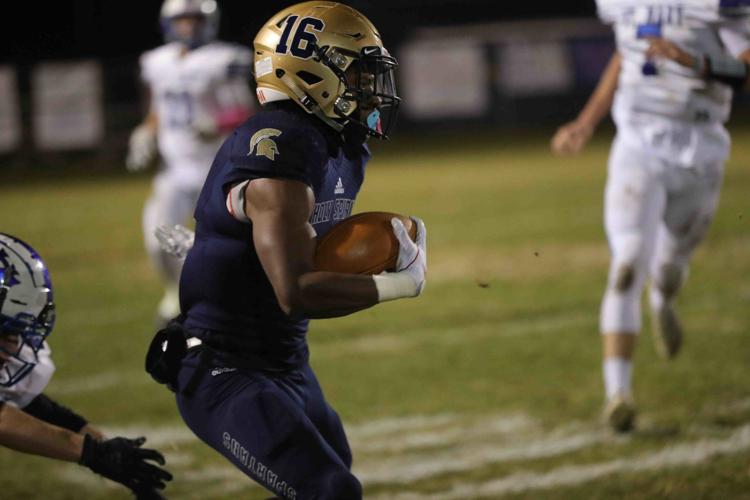 Wearing #16 for Walsh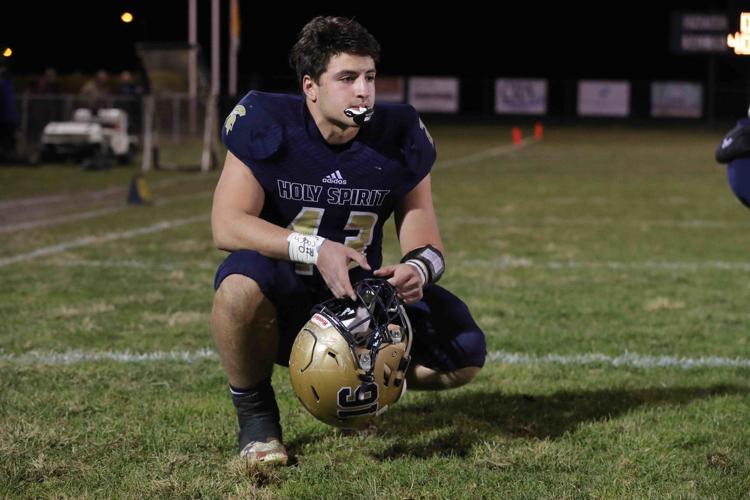 Wearing #16 for Walsh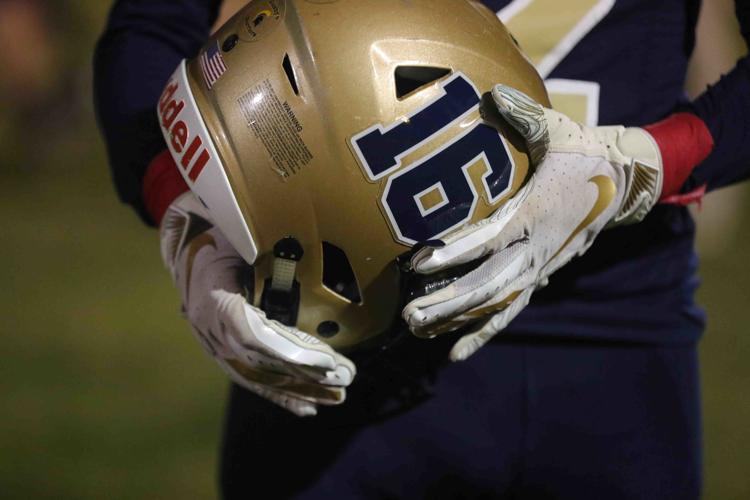 Wearing #16 for Walsh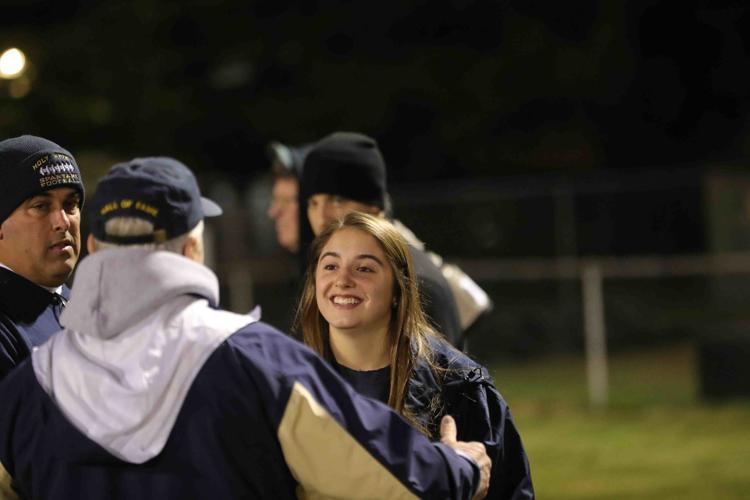 Wearing #16 for Walsh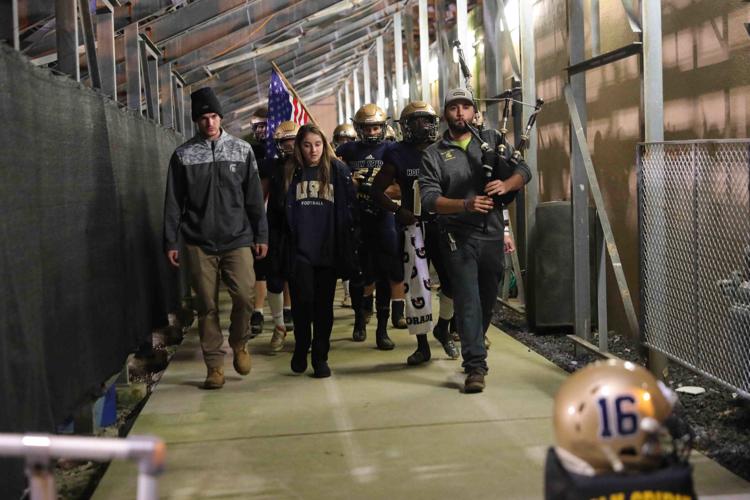 Wearing #16 for Walsh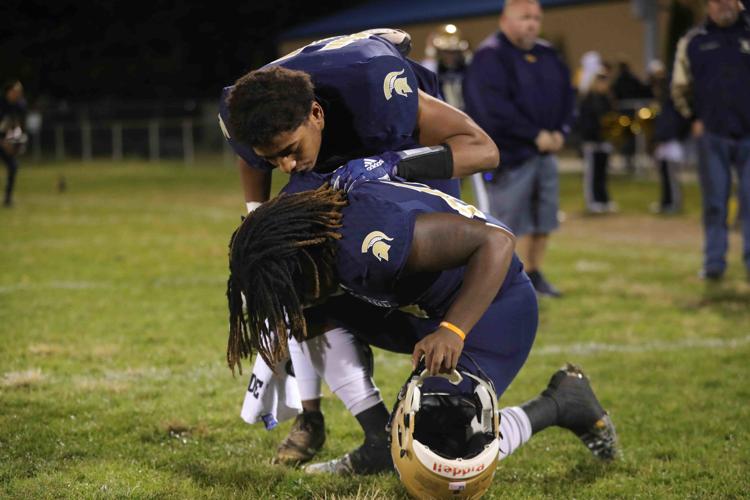 Wearing #16 for Walsh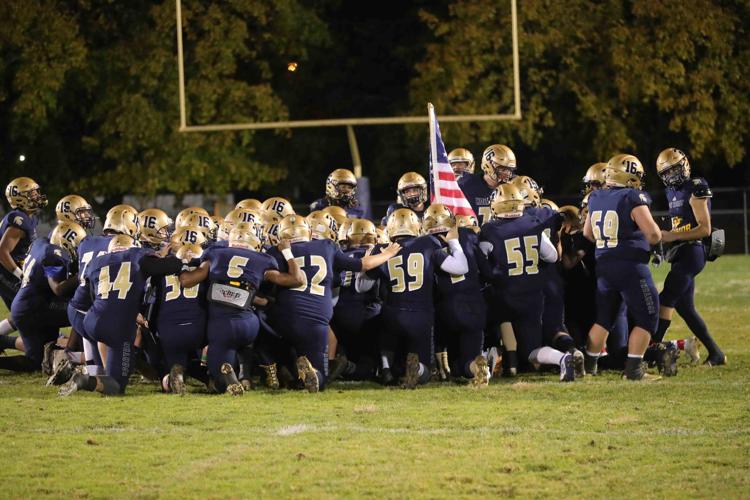 Wearing #16 for Walsh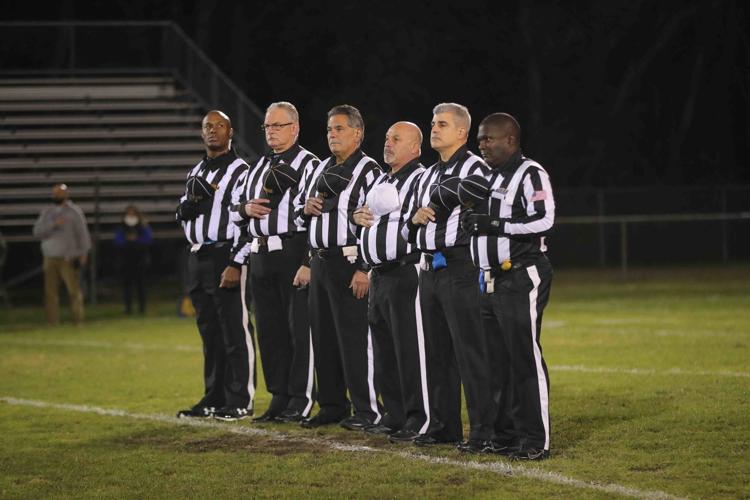 Wearing #16 for Walsh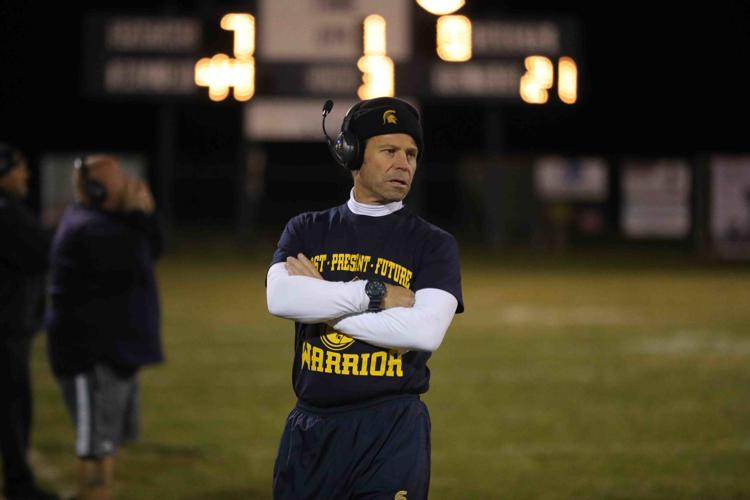 Wearing #16 for Walsh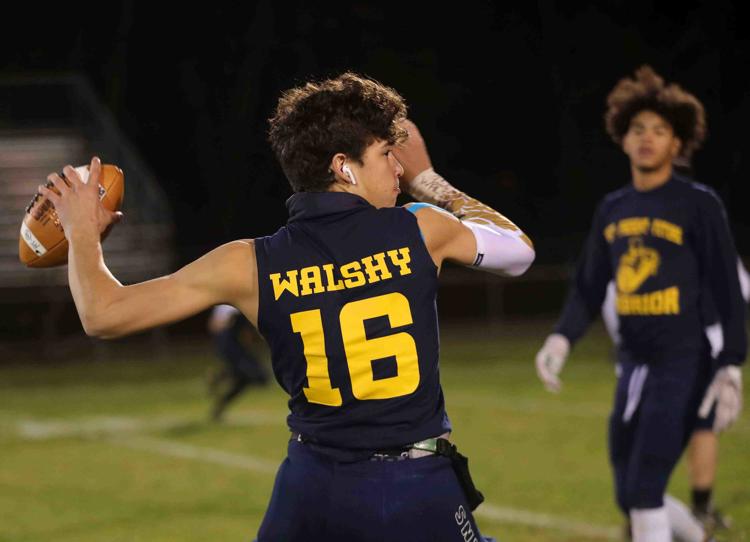 Wearing #16 for Walsh