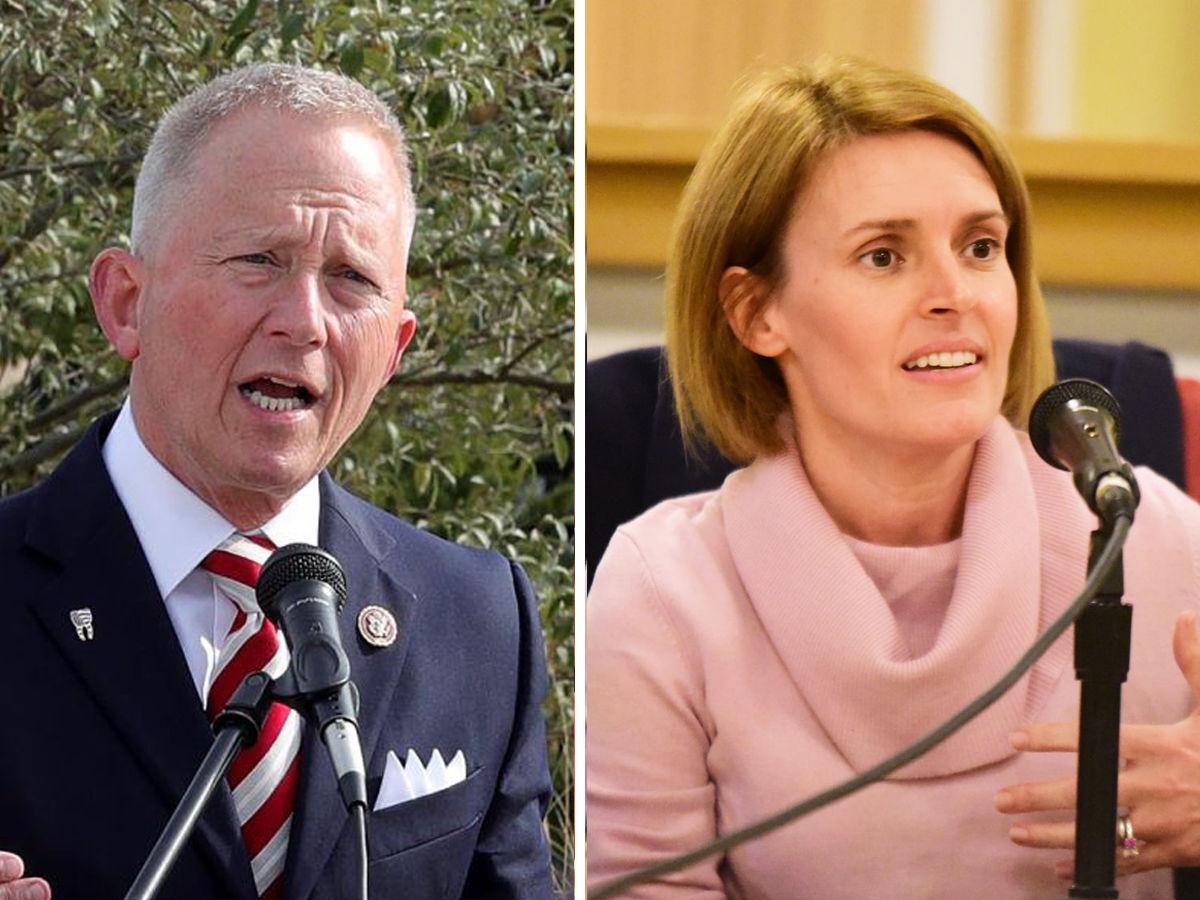 {child_flags:top_story}{child_flags:breaking}Kennedy, Van Drew keep candidates forum civil, positive
{child_byline}MICHELLE BRUNETTI POST
Second congressional district nominees answered randomly assigned questions in an online candidates forum Sunday, with Democrat Amy Kennedy talking about the need for civility and economic development, and Congressman Jeff Van Drew, R-2nd, focusing on the need to strengthen the rule of law and protect American values.
Van Drew is the incumbent who was elected as a Democrat in 2018, then changed parties to Republican in 2019 after voting against impeaching President Donald Trump.
Kennedy, of Brigantine, is the Democratic candidate challenging Van Drew.
The online Zoom forum, which included 12 candidates running for county and federal office who will be on the ballot in Atlantic County, ended with all participants and audience members singing "God Bless America" together. It was run by Shirat Hayam, a conservative reform synagogue in Ventnor.
About 65 people were listening in at the start, and more arrived as it progressed.
Forum Co-Chair Linda Goukler said she was pleased that all 12 Atlantic County candidates of the Republican and Democratic Parties participated.
"Their interesting and knowledgeable responses to questions posed by some of our members should help attendees confidently mark their ballot this November," Goukler said in an email.
Kennedy said the party platform is important, but she also said she wants to help improve the economic recovery in South Jersey.
"This year is about so much more than just the party platform, but what we can do to help the recovery in South Jersey," Kennedy said when asked how well her views line up with her party's platform. "So much could be done to increase the potential of South Jersey and make sure opportunities are available to all."
Van Drew said he believes in legal immigration and the rule of law, and supports peaceful rallies but not riots. He had been asked what he would do to protect the rule of law.
"The streets are no longer safe, it affects everybody in urban and other areas as well," Van Drew said. "We've been watching what's going on in Portland and other areas. We have to ensure we keep our borders safe ... and not have sanctuary cities."
Each had just 90 seconds to introduce themselves and answer a randomly-assigned question, then 90 seconds each to wrap up their presentations. It was held in a virtual Zoom format to minimize personal contact and the potential spread of COVID-19.
The other candidates participating included Republican and Democratic candidates for Atlantic County sheriff, surrogate and three Freeholder seats (soon to be called county commissioner seats).
They were Joe O'Donoghue, Republican candidate for Atlantic County sheriff and incumbent Democratic sheriff Eric Scheffler; Republican incumbent Surrogate James Curcio and challenger Stephen Dicht; At Large incumbent Republican Freeholder John Risley and challenger Democrat Celeste Fernandez; Democratic incumbent Freeholder At Large Caren Fitzpatrick and challenger Republican James Toto; and 3rd district Freeholder candidates Andrew Parker, a Republican and Egg Harbor Township committeeman, and Thelma Witherspoon, a Democrat also from Egg Harbor Township.
Contact: 609-272-7219
Twitter @MichelleBPost
Be the first to know
Get local news delivered to your inbox!