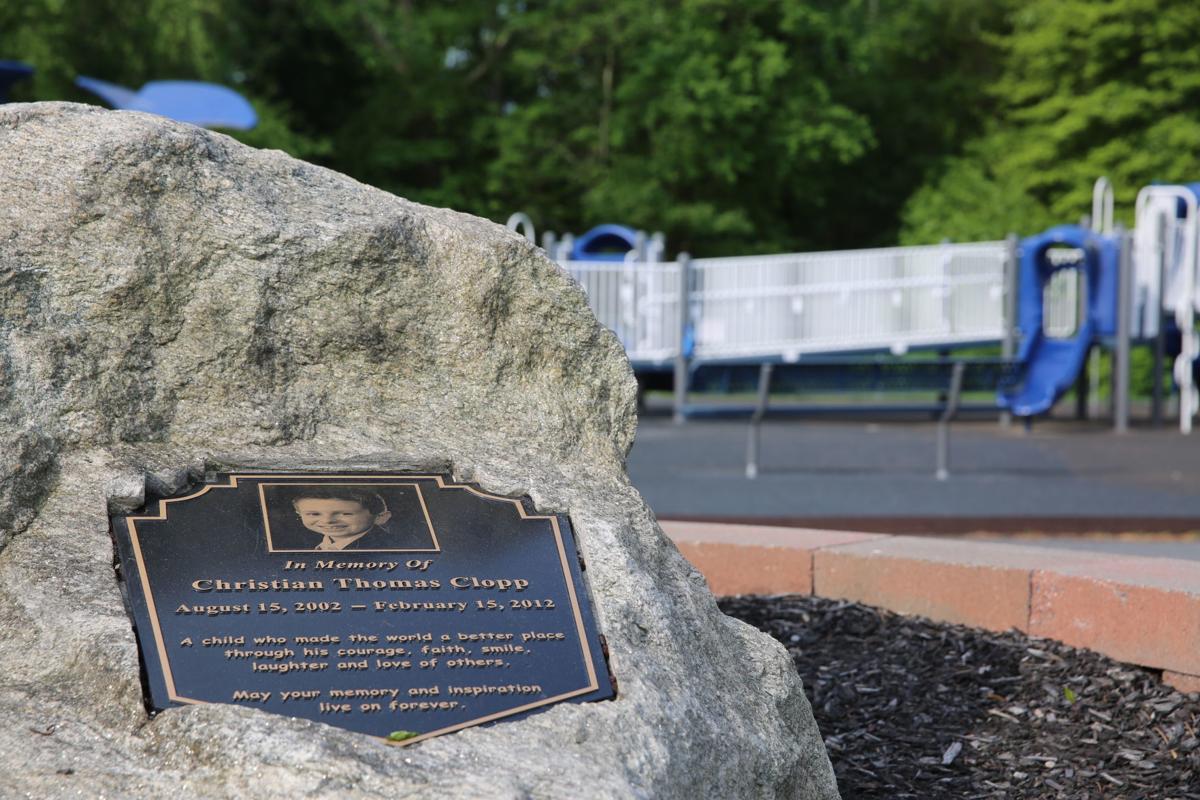 The owner of a Hammonton plumbing company fired his 23-year-old son who is accused of urinating on a memorial dedicated to a boy who died from cancer in 2012.
Bryan Bellace, of Egg Harbor City, was charged on Sunday with urinating on a plaque in a park made to honor Christian Clopp, a Mays Landing boy who died from a brain tumor at nine-years-old.
Bruce Bellace, Bryan's father, said he fired his son from the family plumbing business, Bruce Bellace Plumbing and Heating, following backlash from the community that spread after a Snapchat video of the incident was posted online.
In the video, Bryan Bellace can be seen placing a beer can on the ground and peeing on the memorial, which was named after Clopp in 2014 in an all-access township park.
The son was wearing a company T-shirt on camera, with the logo and name visible.
"I had to remove him from employment," Bruce Bellace said by phone on Monday. "We apologized to the family... I'm sorry for his actions. I'm not proud of him."
Bruce Bellace said he learned of the incident from his wife on Sunday morning after she began receiving Facebook messages. Since then, he said he has responded to about a dozen phone calls from strangers apologizing for his son's behavior.
His son, one of three people employed by the small family business, was "probably drunk," he said.
"Ultimately it's my fault," Bruce Bellace said. "Maybe we didn't teach him right."
Police said Bryan Bellace was released on a summons. His court date is May 29 in Hamilton Township municipal court. 
The person who police say recorded the video, 23-year-old Daniel Flippen, of Hammonton, has also been charged with having an open alcoholic beverage in a park.
Responding to the video, Christian Clopp's father Mark wrote in a Facebook post Monday morning that he hopes the incident is a learning experience for the two men.
"I have no idea what exists in your life to make you so indifferent to how others feel, but I hope this serves as a wake-up call and you get the help you need," he wrote.
Christian Clopp, a former Cub Scout, was a student at the George L. Hess Educational Complex. At age eight, he was diagnosed with brain cancer and spent about 150 days at the Children's Hospital of Philadelphia.
After his death seven years ago, the township committee passed a proclamation to name the first day of school in Clopp's honor.
Friends and family described him as optimistic despite his illness.
"My son was special in that he was the happiest kid you'd ever want to meet," Mark Clopp said. "All he did was smile."
​Contact: 609-272-7258
Twitter @AvalonZoppo