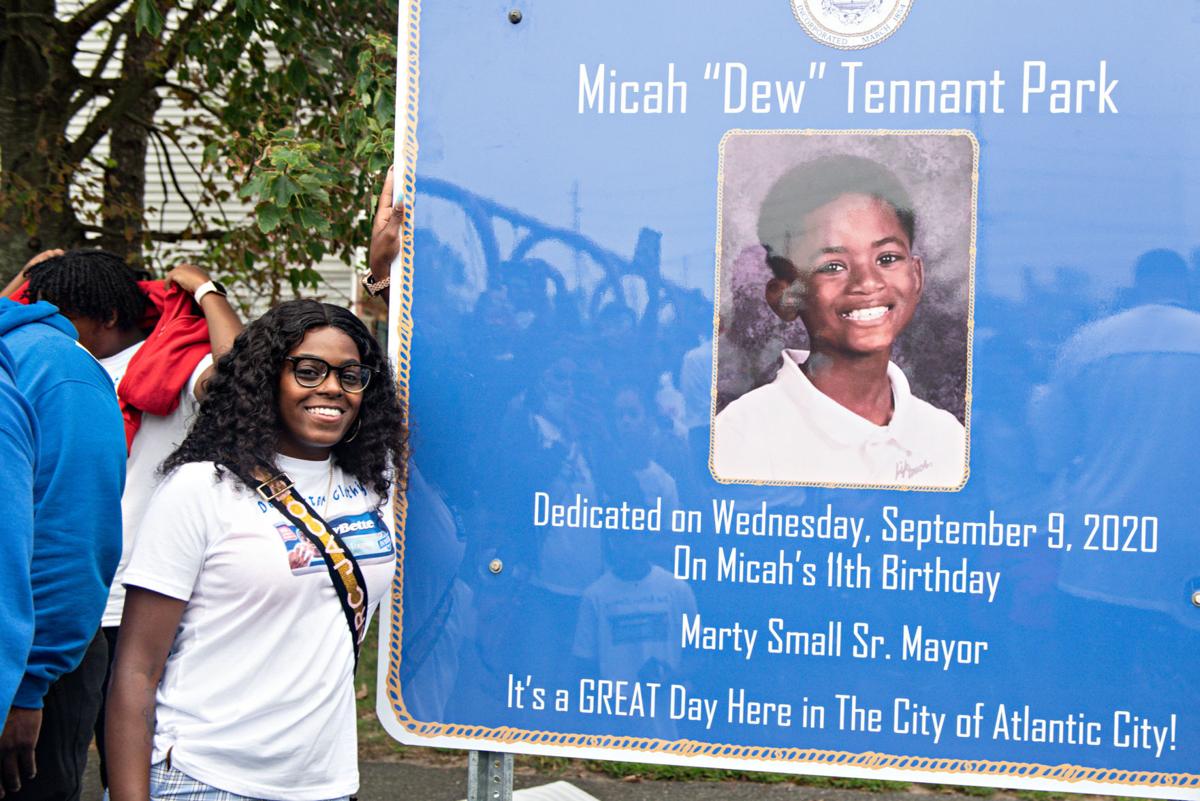 ATLANTIC CITY — A city park dedicated to a local boy who died two years ago in a shooting at a high school football game will receive a new historical marker Saturday afternoon.
Mayor Marty Small Sr. and other city officials will place the marker in Micah "Dew" Tennant Park during a ceremony beginning at noon.
The park was renamed in honor of the 10-year-old in September 2020, nearly 10 months after Micah was killed in a shooting at a Pleasantville High School state playoff football game.
Some of Tennant's family members are expected to attend the ceremony, the city said Friday in a news release.
The boy was attending the game between Pleasantville and Camden on Nov. 15, 2019, when shots were fired during the third quarter, sending spectators fleeing from the stands. He died from his injuries Nov. 20, 2019. Alvin Wyatt, 32, was charged with Micah's murder.
The incident received regional and national attention. The Philadelphia Eagles hosted the two schools at Lincoln Financial Field to finish their game after the shooting forced it to be suspended.
Contact Eric Conklin:
609-272-7261