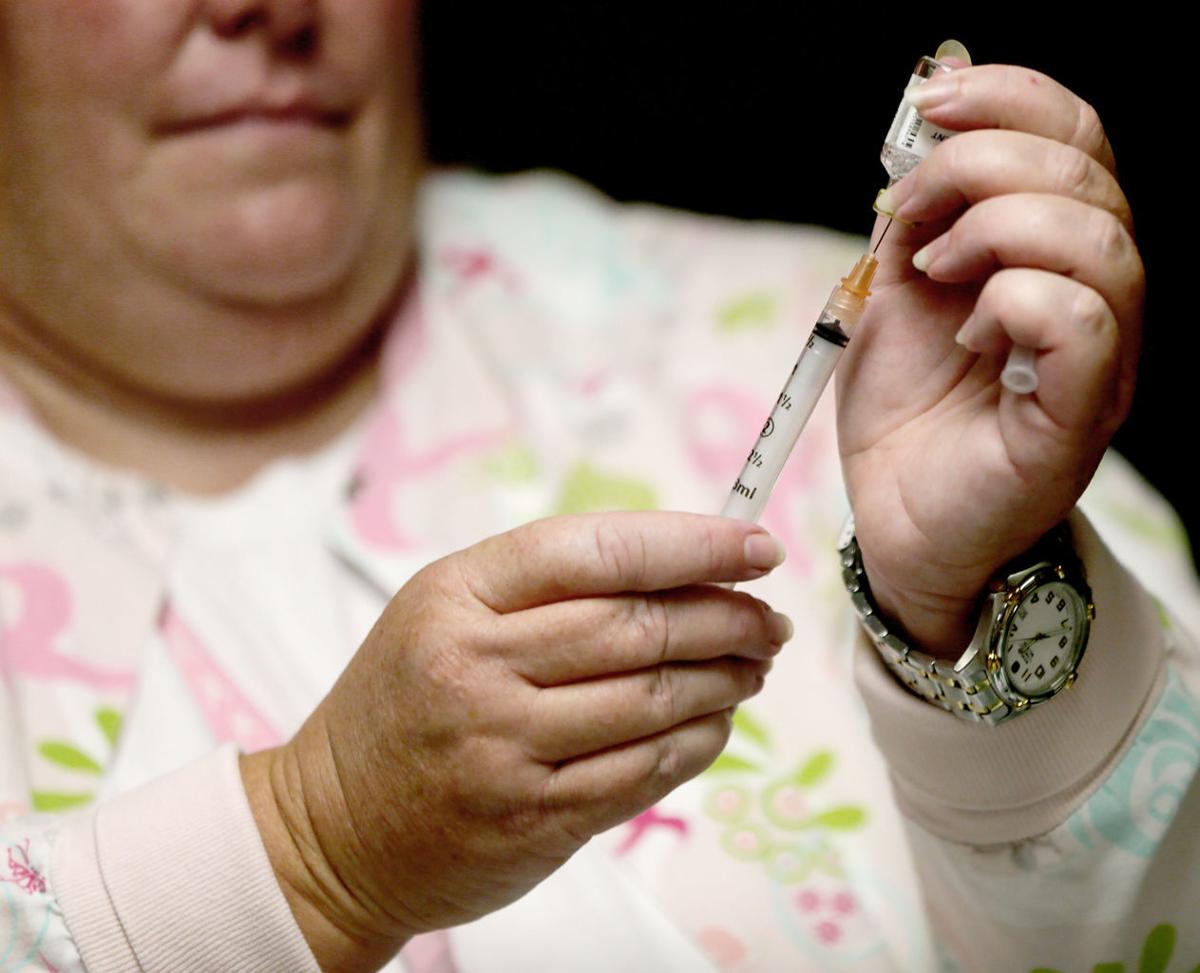 For the first time this season, flu activity is widespread across New Jersey, state officials said.
The north, central and southern regions of the state are seeing high flu activity as of Dec. 29, with flu strain H1N1 leading in the number of cases, surveillance reports at the state Department of Health show.
Gemma Downham, infection prevention manager at AtlantiCare, said in a statement that the health network's emergency departments, urgent-care centers and primary-care offices have seen an increase in the number of patients with flu-like symptoms.
"The increase across these care areas shows an earlier onset of flu season than last year," she said.
Flu season typically starts in October and can last through May. Health experts have said that in some recent years, there have been fewer cases in the fall and more once harsher winter weather kicks in.
Last year, flu cases spiked in mid-January when about 30 children nationwide had already died from influenza-like illnesses, federal reports show.
A total of 13 children have died so far this flu season, according to the U.S. Centers for Disease Control and Prevention.
As flu season picks up in New Jersey, hospitals are announcing visitor restrictions to prevent the spread of illness.
AtlantiCare announced it will expand temporary visitor restrictions at its hospitals and centers starting Monday to allow only people 14 years and older.
"We recognize that family members play a key role in caring for loved ones," Downham said. "We also ask that family or friends accompanying a loved one to one of our hospital campuses, our Cancer Care Institute locations, or other outpatient care areas follow flu precautions, too."
Health providers caution that anyone who is experiencing symptoms and is going to a health-care center for treatment should wear a mask in waiting and public areas, and wash hands after coughing, sneezing or using a tissue.
Reports from the state Department of Health show that the majority of flu cases have tested positive for the H1N1 strain, which caused a global pandemic in 2009.
The strain is now included in annual vaccines. This year's quadrivalent shots contain flu vaccines for two type-A and two type-B virus strains. It can take up to two weeks for flu vaccine antibodies to develop in the body.
Flu symptoms may include fever, headaches, fatigue, coughing and muscle aches and pains.
More serious complications can include bacterial pneumonia, ear infections, sinus infections, dehydration and worsening of chronic illnesses and medical conditions.
Those most at risk for suffering serious symptoms and complications are pregnant women, children, seniors and people with compromised immune systems.
Instead of heading to an emergency room, health experts urge people to call their primary-care providers or visit urgent-care centers when possible.
"The exception would be for children under the age of 5, adults over the age of 65 and those with chronic conditions or other health issues that could put them at additional risk for flu complications," Downham said.