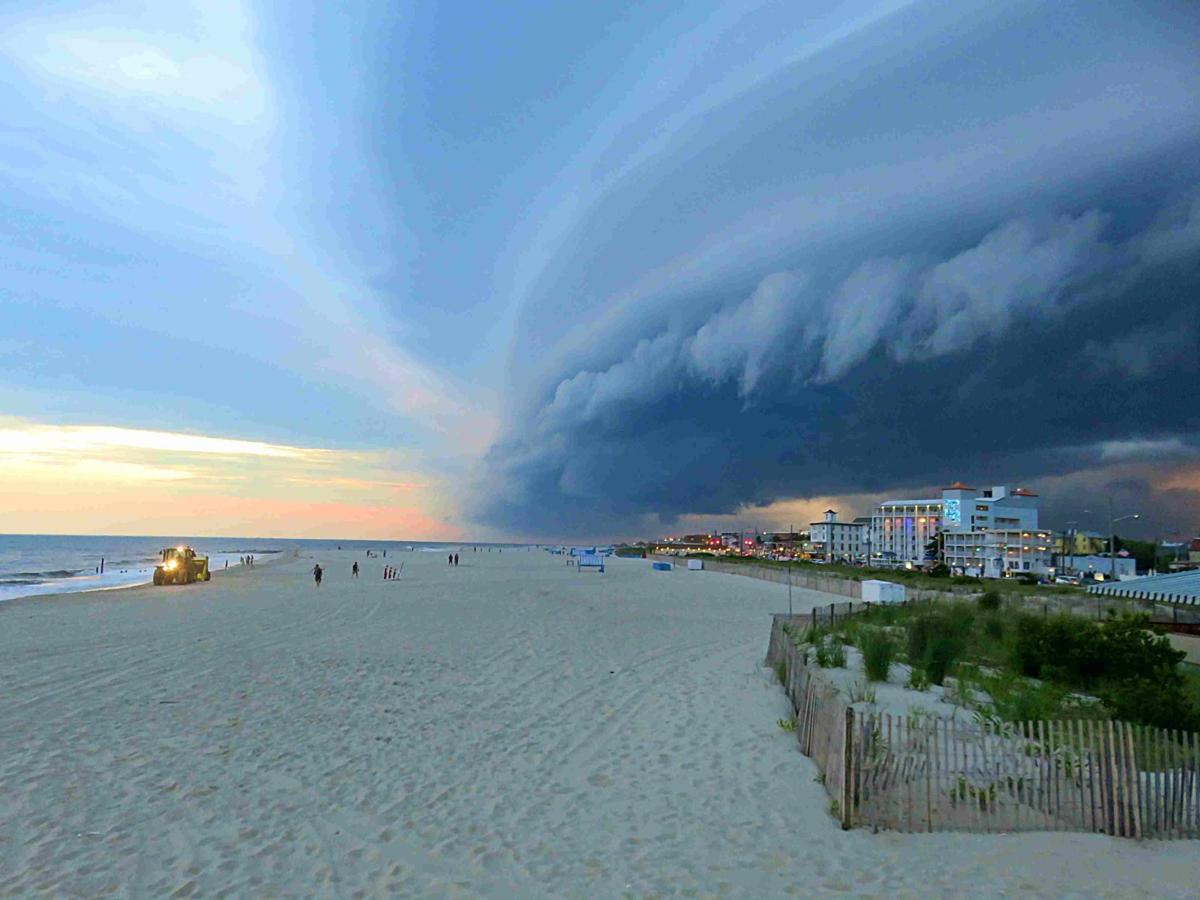 Tuesday will follow very closely in the footsteps of Monday, with a soupy morning and high heat. However, a line of strong to severe storms will pass late in the day. Those looking for relief will have their wish by the end of the week.
Tuesday morning will start in the mid- to upper 70s for low temperatures. I've been saying for weeks now, "Who needs South Florida when you have South Jersey?" Well, the low temperatures from July 19 to July 26 averaged out to 76 degrees at Sen. Frank S. Farley Marina. Miami International Airport? 76 degrees. Over on the Gulf Coast, Sarasota was there, too.
So, it'll be a hazy, hot and humid day. Limit your time in the heat between 10 a.m. and 4 p.m. Carry water with you outside and leave your pets off the blacktop, so their paws don't burn. Furthermore, the elderly, young and sensitive groups could have problems breathing Tuesday, as our air quality will be on the lower side.
Atlantic City and Cape May are poised for an upcoming 12-month stretch with more coastal flo…
High temperatures will reach the mid-90s on the mainland on a southwest wind. The shore won't have too much sea-breeze relief, so low 90s it will be for the day. When you factor in dew points around 70, we'll have a heat index between 100 and 105 degrees. A heat advisory will be in effect from 11 a.m. to 8 p.m. throughout the day.
Late in the day, storms will pass through. Storms will begin as early as 4 and 6 p.m., from west to east, leaving most of your day dry, especially along the shore.
Through about midnight, any storm can bring damaging winds up to 70 mph. Areas of roadway flooding will be in the realm of possibility, too, given the high moisture content in the air. Expect about 1 to 2 hours of rain during this time.
Even after midnight, showers will be around for the rest of the night. No severe weather will be likely, though. Rain-cooled air will bring low temperatures 70 to 75, instead of 75 to 80 degrees.
Wednesday will then be your typical summer day. Morning sunshine will mix with a few afternoon clouds. After 2 p.m. or so, scattered thunderstorms will flare up. No severe weather will be likely, but a quick, heavy downpour will be around for some of you.
While the summer heat reaches its peak, the Federal Aviation Administration is keeping cool …
Temperatures will take a step down. We'll be hovering around 90 for high temperatures. A sea breeze likely won't develop, so the shore stays around there, too. The heat index should stay below 100, welcome news for many.
Then, we transition into a seasonable, summer pattern. That will start Thursday. We'll be in between systems, so expect a dry, mostly sunny day. Temperatures again will be around 90.
However, dew points should fall into the 60s on the mainland, so it'll feel less sticky. That muggy feel will linger at the shore, though.
Compared with the past 10 to 14 days, Friday and Saturday will feel like fall. Highs will be in the mid-80s with just a touch of humidity in the air.