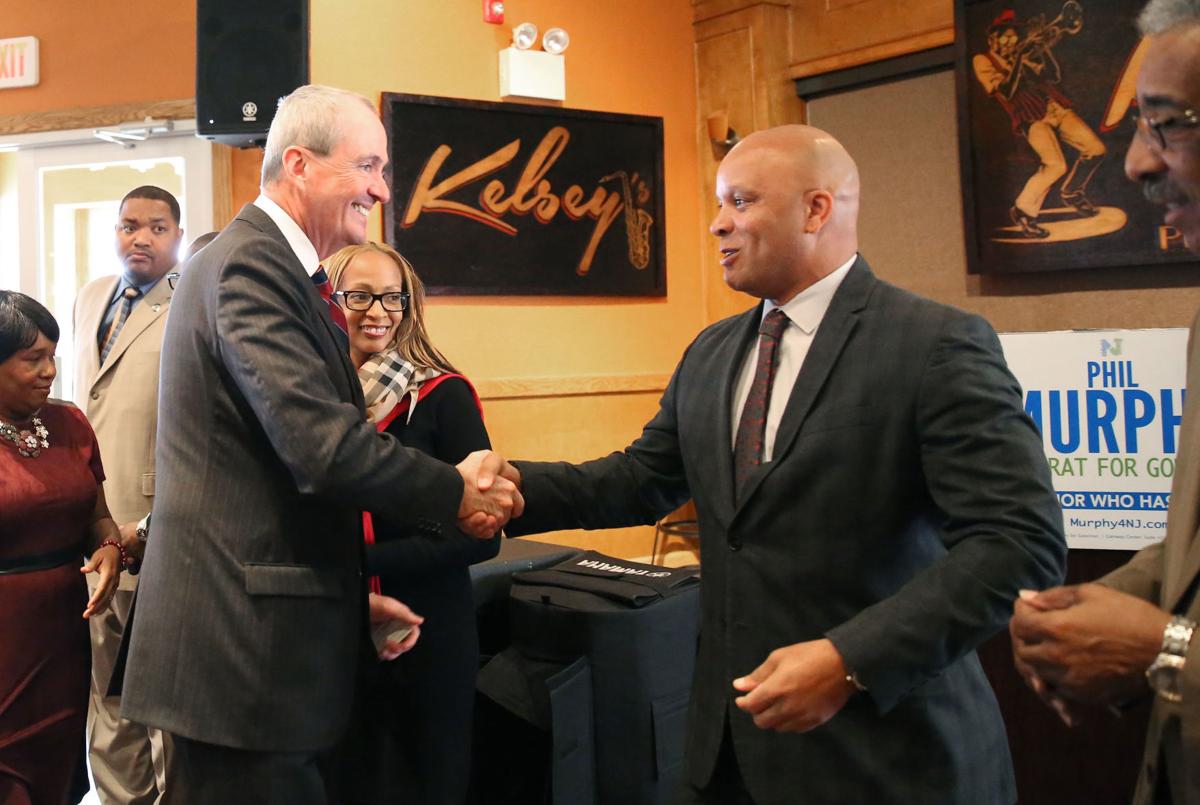 ATLANTIC CITY — Gov. Phil Murphy met Wednesday afternoon with Mayor Frank Gilliam to discuss the state takeover and the city's relationship with the state.
At a press conference Wednesday morning at the Atlantic County Utilities Authority's wastewater treatment facility to sign an executive order on offshore wind energy, Murphy, when asked about the state takeover of the city, said the city "needs a partner" in the state.
"I was never a fan of the over-the-top big footing; I want to think much more in the sense of a partnership, and we will be a partner," Murphy said.
Gilliam said he looks forward to discussing what that partnership will look like.
"Most folks think that it's going to be a drastic overhauling in terms of the governor and the state just leaving. I don't think that's going to be the case," Gilliam said.
Following the 30-minute meeting, Gilliam said it was monumental to have a meeting between the mayor and the governor in the city with the ability to ask questions and talk about the city's future.
"He assured us that Atlantic City is a high priority," Gilliam said.
The future of the state takeover of the city under the Murphy administration has been uncertain since he was inaugurated Jan. 16.
Murphy has previously mentioned ending the state takeover, as well as having a partnership, and Lt. Gov. Sheila Oliver, also the head of the Department of Community Affairs, said in her inauguration speech that she wanted to free the city of state intervention.
Timothy Cunningham, the state Local Government Services director who was given governing powers of the city when the state took over in November 2016, told City Council earlier this month he would continue to work with the city.
Cunningham had appointed former U.S. Sen. Jeffrey Chiesa as his designee to lead the state's efforts in reshaping the city's finances.
Gilliam said he hopes the city's relationship with the state allows the opportunity to share ideas.
"My request is to have this done sooner than later," he said.
But state Senate President Steve Sweeney said he has no plans to repeal the Municipal Stabilization and Recovery Act, or the state takeover law, although the way the state's involvement looks in the city could change.
"The state has to stay involved," Sweeney said. "And I think that's what the governor said."
Sweeney said the new administration can decide how the takeover will operate moving forward, and it "doesn't have to be as heavy-handed as it was."
While the mayor was expected to meet with the governor Wednesday afternoon, the timeline of when a change to the way the takeover operates remains uncertain.
"I think it's something sooner than later," Murphy said. "We're only 15 days in."