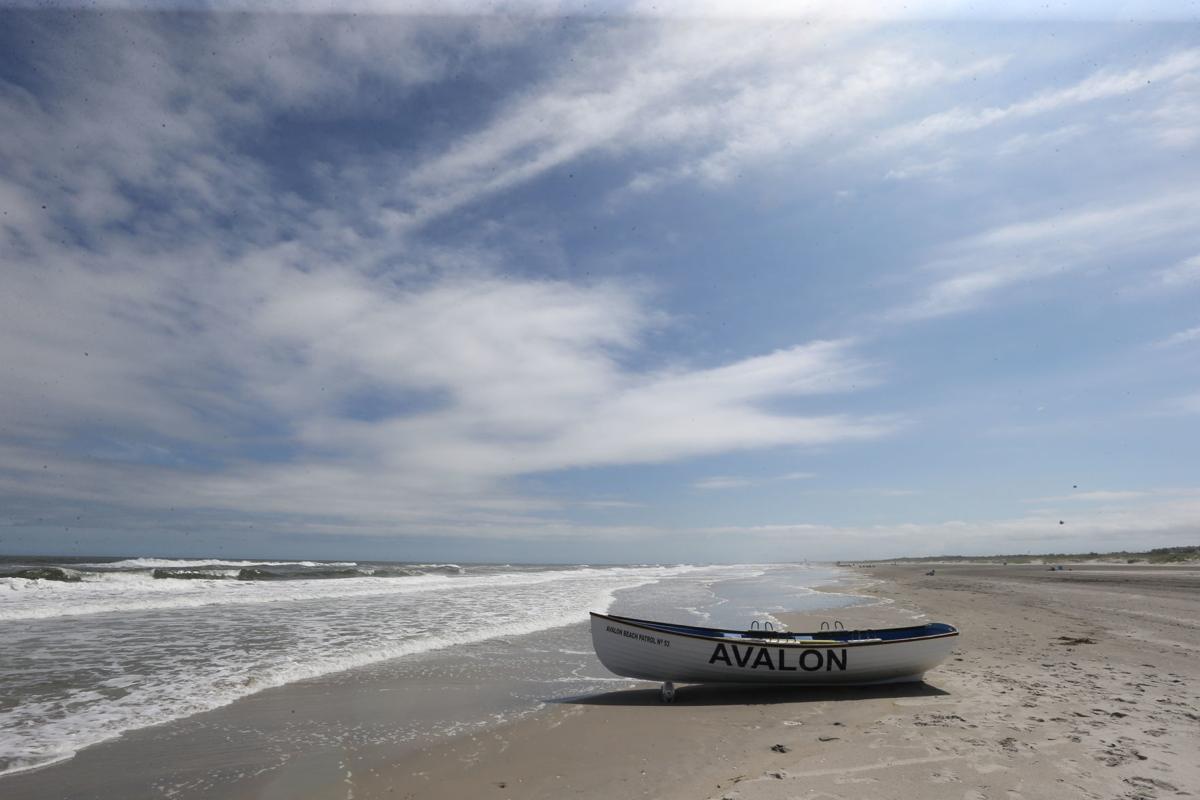 The first surge of soupy air will go away over the weekend, and a cold front will pass Saturday. Drier weather will last into the beginning of next week, too.
Showers and storms overnight will largely be off the coast when the sun rises Saturday. We'll still be humid, but this will be the most humid time of year for the weekend. Temperatures will start in the low 60s at the shore to the upper 60s along the mainland.
SOMERS POINT — With most people spending more time at home due to the new coronavirus pandem…
The cold front will pass during the late morning. Winds will turn to the west after this time, which will start to wick away the moisture in the atmosphere. The sunshine will be more prevalent, too, and I anticipate more sun than clouds for much of the day.
We'll be in the low 80s again Saturday on the mainland. The shore, not having to deal with a sea breeze, will be in the mid-70s. In my opinion, it'll be the first good beach day of the summer.
Temperatures will fall through the comfortable 70s and 60s during the evening. You can leave the windows open at night, with morning lows in the mid-50s Sunday.
High pressure will inch closer from the Great Lakes states. Northerly winds will put a crisp feel into the air. Our last day of May will be much like our first day of the month on the thermometer — around 70 for highs, though this time, we'll have plenty of sunshine, unlike the bit of rain that fell May 1.
A mainly clear night, light winds and low humidity will promote something called radiational cooling Sunday evening, when the heat of the day can escape quickly into outer space. There will be just a hint of chilly air at night. Lows will range from the mid-40s in the Pine Barrens to the low 50s along the shore. Both of which are 5 to 10 degrees below average. Clouds late at night will actually bump temperatures up toward dawn Monday.
Morning clouds will give way to plenty of afternoon sun Monday. Temperatures again will be right around 70 degrees, with a few 60s at the shore. It'll be a comfortable day for gardening or a jog.
The weather will turn more unsettled for the beginning of the week. The trend will be warming temperatures, as a ridge of high pressure sits in the southern half of the country, shooting warmer air our way from the Southwest. Tuesday will be dry and a pleasant day by all standards. More unsettled weather will arrive Tuesday night into Wednesday. I'll be watching for thunderstorms, as a disturbance rides around the southern ridge. Called a "mesoscale convective complex," they are known for bringing severe weather.
Enjoy this weekend, however!