ATLANTIC CITY — NJ Transit officials couldn't say when the Atlantic City Rail Line will reopen but promised a definite date within three weeks during a public meeting Thursday night at the rail station.
"We would like to have given you a date certain today," said Executive Director Kevin Corbett, but he could only continue to say sometime in the second quarter, which ends with June.
"I can say June 15 — I'm 100 percent covered with June 15 or June 30," said Corbett, adding it could be sooner. "We want to open this as soon as possible."
When someone asked what the backup plan is if the train isn't restored in time for August's Atlantic City Airshow, when hundreds of thousands of people come to town, Corbett said he would lose his job if the train isn't restored by then.
"I would fire me," he said.
022219_nws_njtransit (7)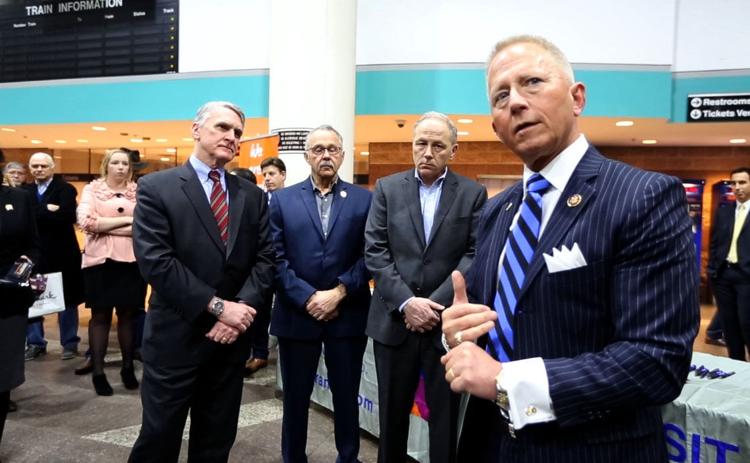 -- HIDE VERTICAL GALLERY ASSET TITLES --
022219_nws_njtransit (4)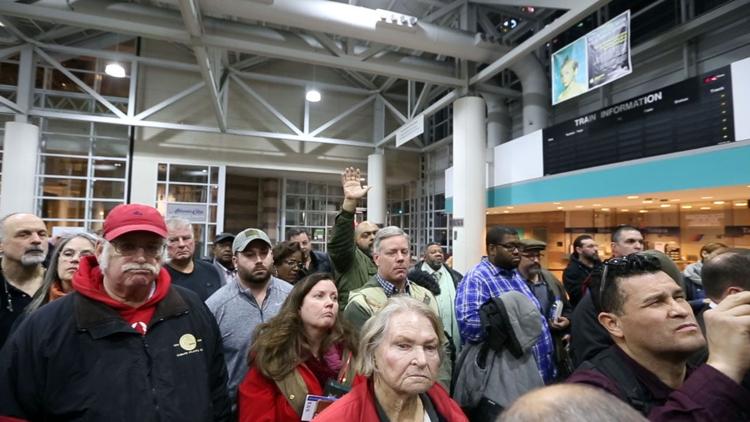 022219_nws_njtransit (6)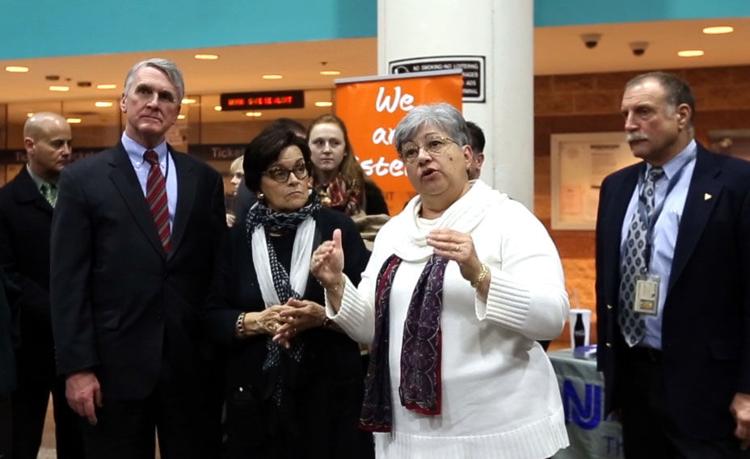 022219_nws_njtransit (3)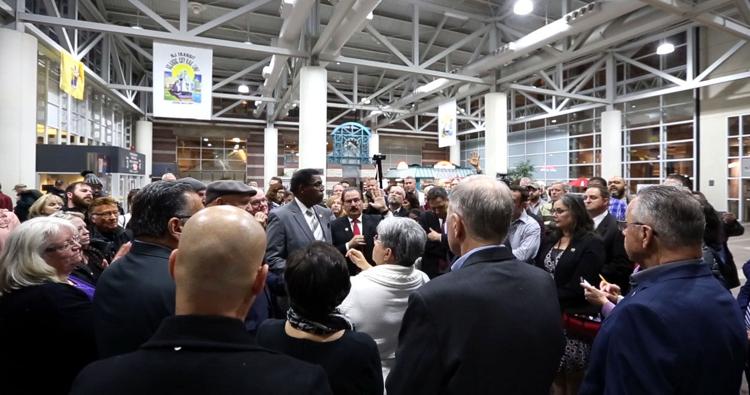 022219_nws_njtransit (2)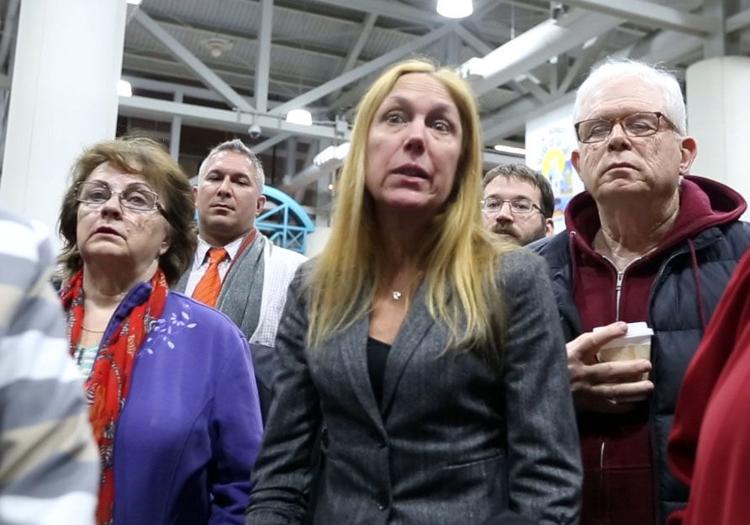 022219_nws_njtransit (9)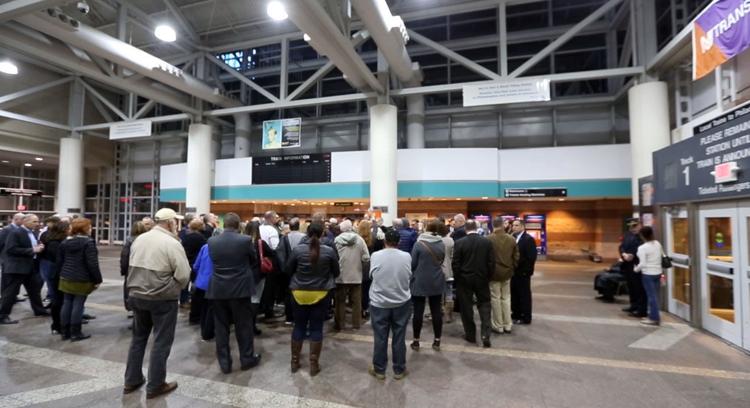 022219_nws_njtransit (1)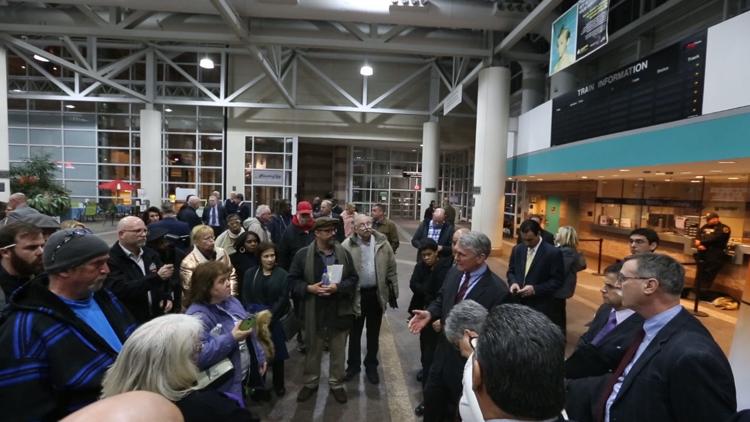 022219_nws_njtransit (10)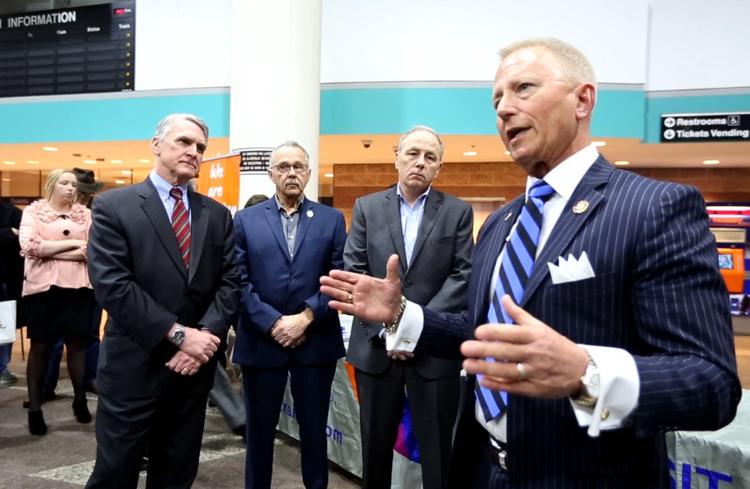 022219_nws_njtransit (5)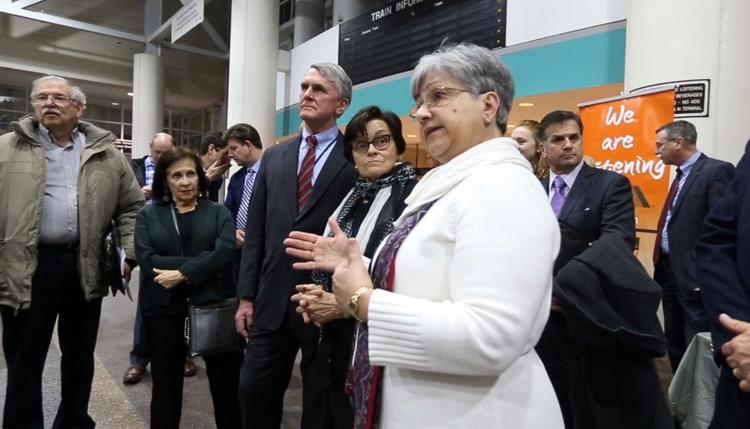 022219_nws_njtransit (8)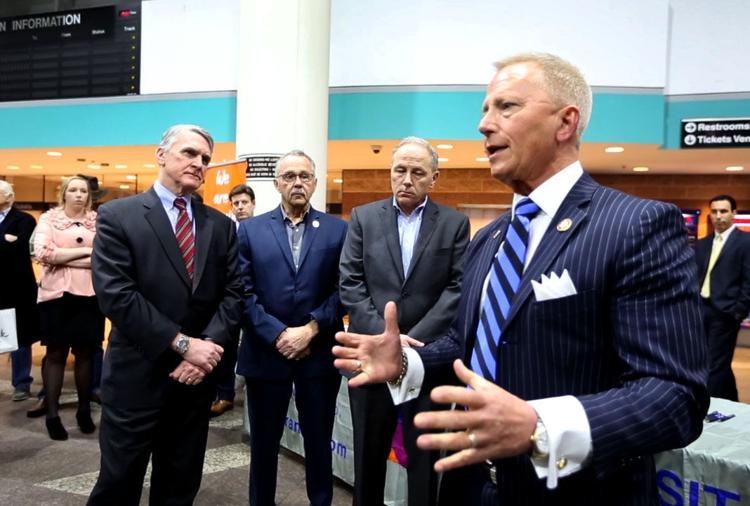 022219_nws_njtransit (7)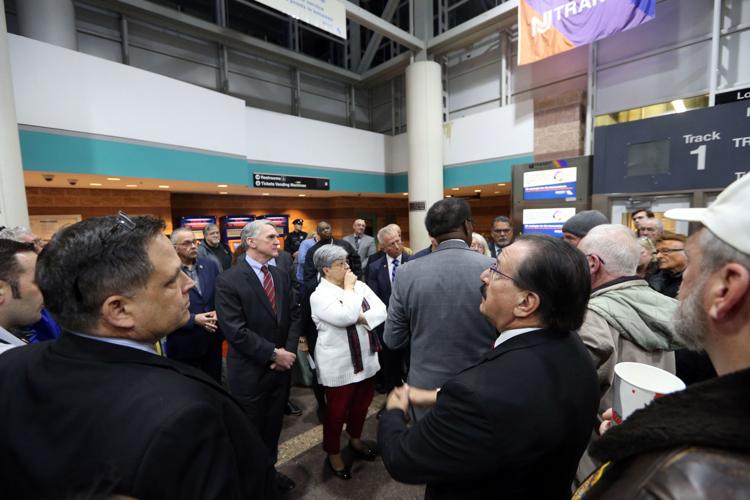 022219_nws_njtransit (17)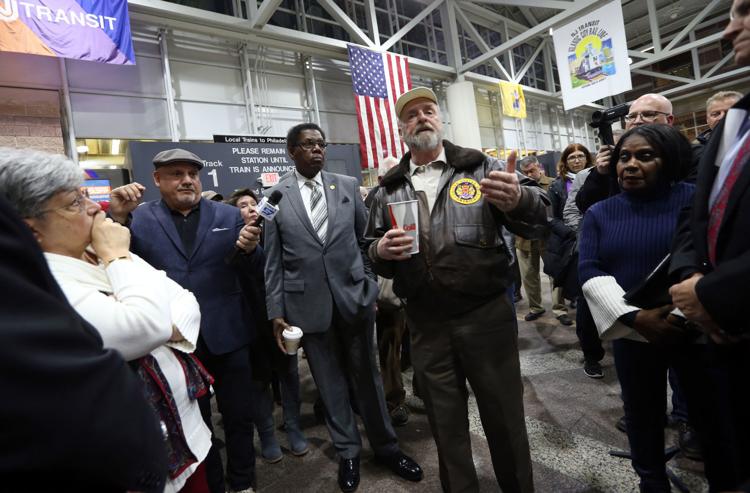 022219_nws_njtransit (9)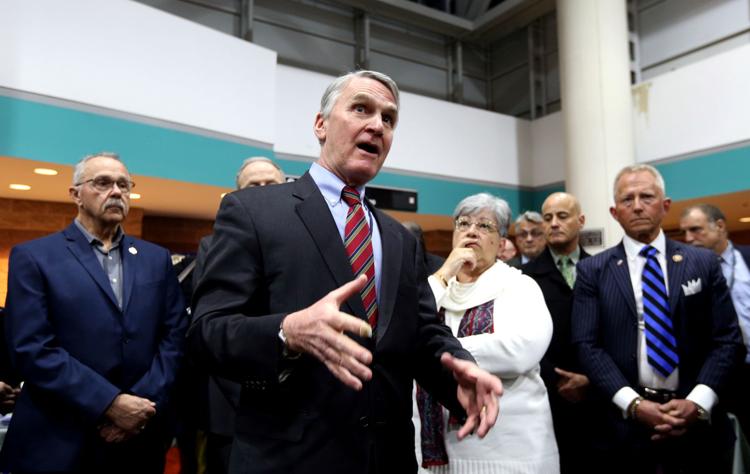 022219_nws_njtransit (8)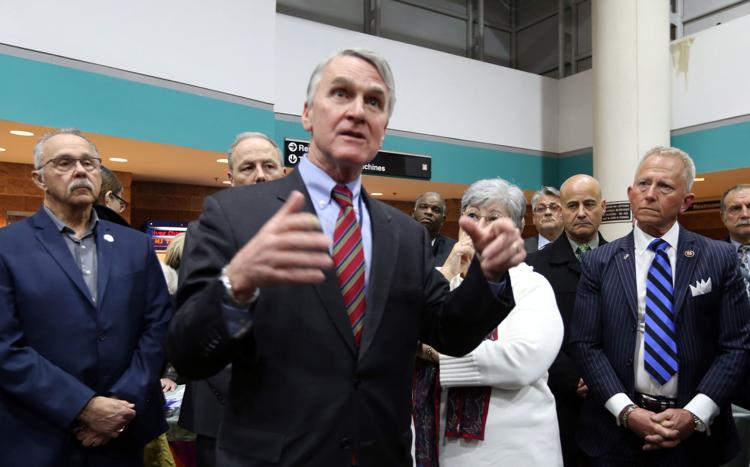 022219_nws_njtransit (14)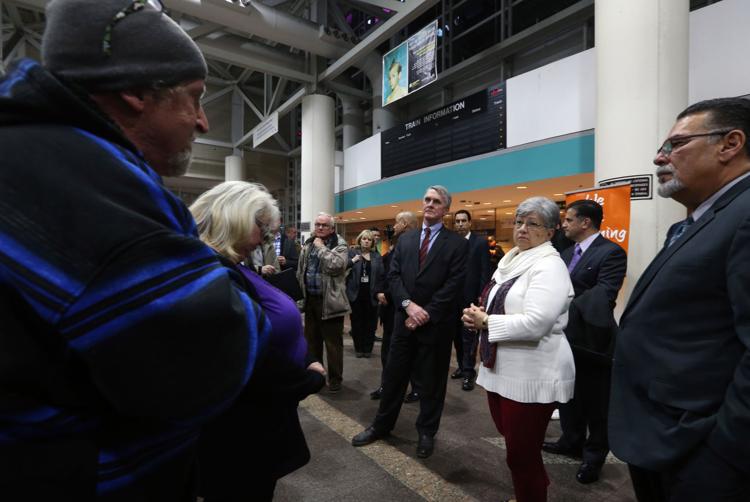 022219_nws_njtransit (15)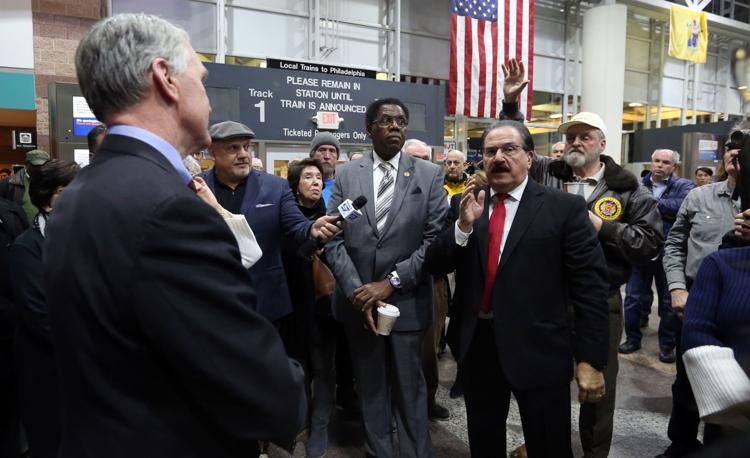 022219_nws_njtransit (11)
022219_nws_njtransit (10)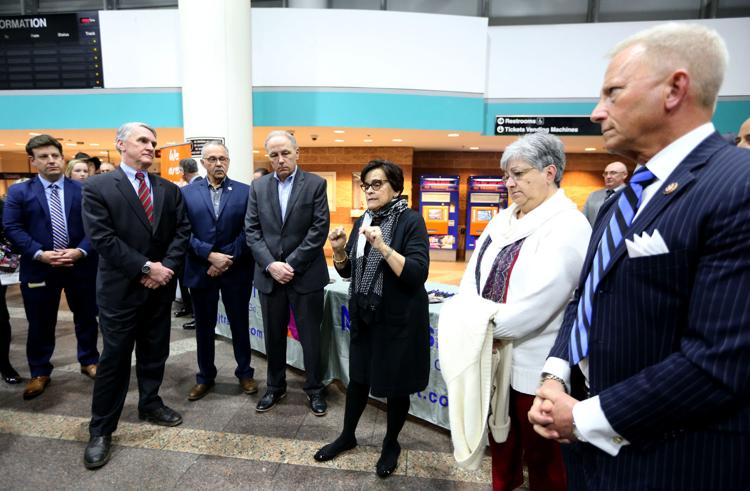 022219_nws_njtransit (13)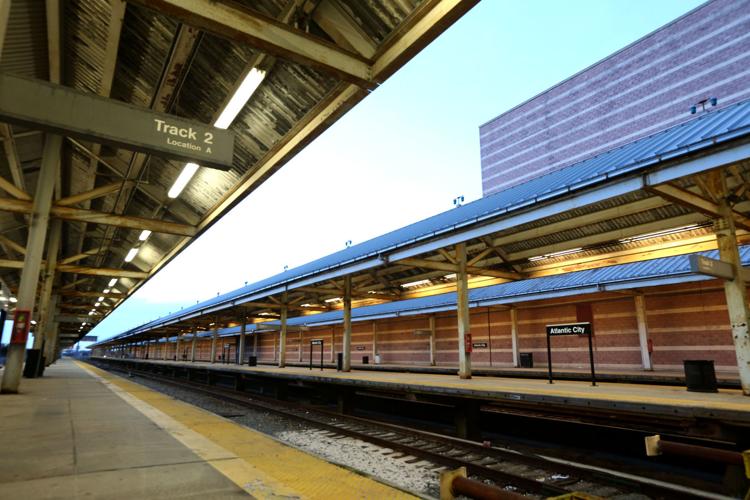 022219_nws_njtransit (16)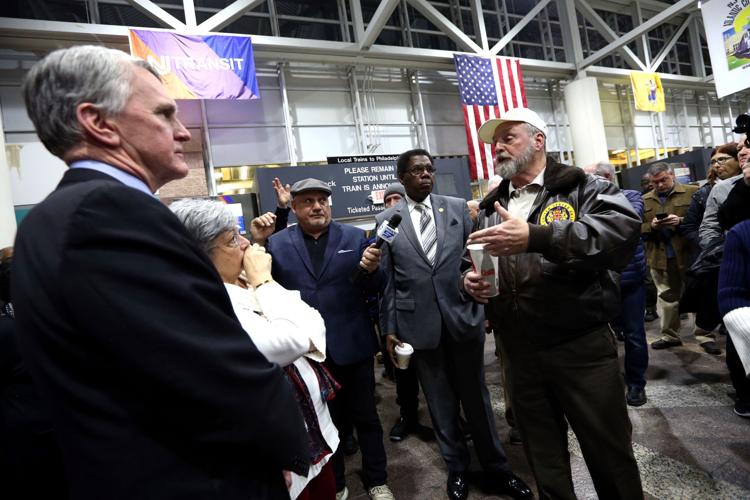 022219_nws_njtransit (12)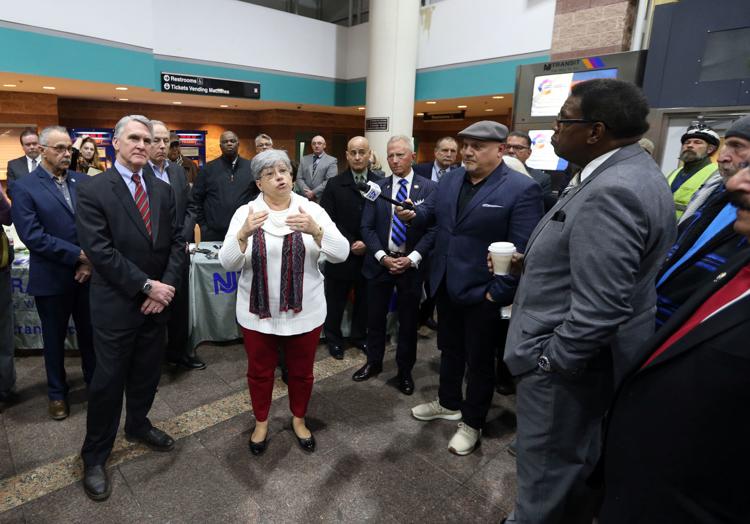 The Atlantic City Rail Line has been closed since September, replaced by bus service. However, riders say the bus increases what would normally be a one-hour commute to two hours or more.
About 200 people stood in the cavernous train station and struggled to hear their fellow commuters ask questions of state Transportation Commissioner Diane Gutierrez-Scaccetti, the chairwoman of NJ Transit's board, and Corbett.
Some boiled over into anger, frustrated with not being able to hear or see through the thick crowd. People repeatedly complained, "We can't hear!"
NJ Transit had brought a sound system that didn't function, one staffer with the agency said.
Train riders told the officials to make reopening the line a priority, and fast.
Claire Repisky, the event coordinator for Linwood-based Good Time Tricycle Productions, said her organization's Atlantic City Beer and Music Festival will be March 29 and 30. Its participants traditionally use the train to avoid drinking and driving, she said.
"This is a huge disappointment for 28,000 people who want to come and bring business to Atlantic City," she said. She is worried the event will lose participants because the train won't resume in time.
Some also asked that the line be expanded to better support the efforts of the city, county and state to strengthen the Atlantic County economy.
"You know you've done studies that show that if you were able to have trains running every hour on the hour, the number of riders would go up tremendously," said U.S. Rep. Jeff Van Drew, D-2nd, who organized a letter from almost all of New Jersey's congressional delegation demanding the Atlantic City line resume.
"Even once this gets open, it's time for everyone to sit down and figure out how we are going to get more regular service ... so that we grow the area. We need this to grow the area," said Van Drew.
Robert McNulty, 68, was used to periodically taking the Atlantic City line to Philadelphia for health care at the VA Medical Center. Now, he's had to inconvenience friends and family for rides.
"(NJ Transit needs) to hear about the inconvenience that's going on with the veteran community at large," McNulty said, "because there are older veterans that live throughout South Jersey, and Philadelphia provides a variety of services that you can't get anywhere else."
Janet Mitrocsak, of Ocean City, said she commutes daily to Philadelphia. She has to leave an hour earlier to get to work by bus, so she now gets up at 4 a.m.
"When we took the 6:40 a.m. bus — the same time as the train — I didn't get to work until 9:15," she said.
Buses, unlike trains, get stuck in traffic and bad weather.
"It took three hours Wednesday to get home," she said of the recent snowstorm.
NJ Transit has said it was necessary to stop the Atlantic City Rail Line to retrofit equipment and train tracks for Positive Train Control, a computer system designed to avoid operator-error accidents.
But the PTC work was completed quickly, and still the line didn't reopen.
NJ Transit officials have in the past said they were waiting for approval of new schedules from the Federal Railroad Administration, but the FRA has said its approval isn't necessary to restart the line.
Corbett said Thursday that NJ Transit will wait for FRA approval, in part to avoid liability problems should an accident or other unforeseen event occur.
Equipment and staff shortages — particularly a shortage of engineers — are also holding up the reopening, according to officials. At first they said the line would reopen in early 2019, then March, and most recently as late as June.
"My commute costs $160 extra every month now," said Dianna Crummie, of Oaklyn, Camden County, who happily commuted by train to her job at Borgata Hotel, Casino & Spa until it stopped running.
Now she takes the bus, and has had nothing but headaches. She also has had to pay a Lyft driver to take her to Collingswood, where she grabs the PATCO high-speed line to Lindenwold, she said.
But the worst part is the wear and tear on her body, she said.
"The bus yanks you around so much. You can't relax, the seats are so close together in those buses," said Crummie, who said she has medical conditions that are worsening, in part due to five hours commuting each day. "I walk out of my house at 4:30 a.m. and don't walk back into the house until 7 at night. I'm not getting rest I need."