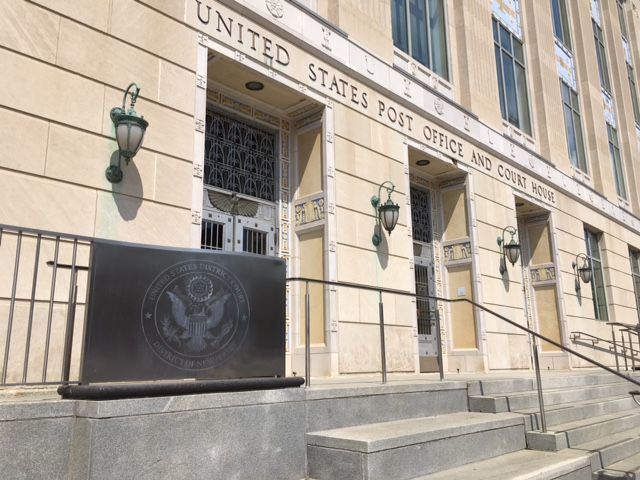 Expert witnesses for an Atlantic County man suing Atlantic City police over alleged use of excessive forced testified Tuesday about the department's use of K-9s, including the 2013 arrest in which a dog was released during his apprehension.
Attorneys for Steven Stadler called Jon Shane, PhD., a former captain of the Newark Police Department and author of several case studies on police responses and procedures. He testified as an expert on internal affairs processes and the quality of the Atlantic City Police Department's internal affairs investigations.  
Also testifying for Sadler, Van Bogardus, retired police officer and the first person trained as a K-9 handler in the Los Angeles Sheriff's Department, told the jury the arrest of Stadler on March 13, 2013, did not warrant a K-9.
The defendants — Officers Glenn Abrams Jr., John Devlin and William Moore — have said Stadler became violent during his arrest for burglarizing a car wash and was seen with a pry bar, although no weapon was found.
On Thursday, attorneys for the three officers will counter with their own expert, Dennis McSweeny, a certified K-9 trainer for more than 50 years and a former K-9 officer with the Atlantic City Police Department. He retired in 1994.
The court will be closed Wednesday because of a forecast for heavy snow.
The case may come down to whose version of events the jury believes, and if they believe the Atlantic City Police Department enforced its own internal affairs policies prior to Henry White becoming chief in December 2013.
According to Stadler, at 10 p.m. on March 13, 2013, he broke into a car wash on Albany Avenue to steal money so he could buy drugs. Stadler, 49, has admitted he was an addict at the time, according to his testimony earlier in the four-week trial.
During the break-in, off-duty officer Abrams pulled up and asked Stadler what he was doing. Stadler ran down an alley after Abrams got out of his car. A short time later, Abrams came back onto Albany Avenue and was stopped by Moore.
From that point, the versions of the story greatly differ.
Stadler has said he complied with Moore when he was told to put his hands on the hood of the police car. When he put his hands there, Stadler said Abrams walked up and punched him in the face. After that, Stadler says he was being beaten on the ground and Devlin pulled up and released a dog on him, leaving him with permanent scarring and nerve damage on his upper left thigh.
The three police officers have testified the arrest of Stadler was a "violent struggle," and that he was kicking, punching and "flailing" while officers tried to apprehend him.
Abrams also testified he saw Stadler had a pry bar, which partially justified his use of force.
No pry bar was recovered from the scene.
Stadler admitted to using Percocet pills and crack that day, as well as drinking beer. He pleaded guilty to burglary and resisting arrest.
Despite the guilty pleas, however, Stadler says he was illegally beaten and there was no reason to sic a dog on him because he was complying with the arresting officers.
His attorneys have pointed to previous excessive-force allegations against all three officers as proof of a pattern that allegedly was ignored by the Atlantic City Police Department.
Tracey Riley, an attorney for all three officers, has said there are circumstances when an officer is allowed to use force that include when someone is resisting arrest or when an officer is trying to protect another officer.
She has argued the use of force was justified in this case because Stadler pleaded guilty to resisting arrest.
Jennifer Bonjean, an attorney for Stadler, said Tuesday the jury can decide whether all three officers used excessive force collectively or can implicate them individually.
If the jury finds any of the three officers violated Stadler's rights, they also must decide if the Police Department was negligent in enforcing its own policies or if the department purposely turned a blind eye to reports of excessive force.
"It's a process that we will be working through," Bonjean said. "We will be seeking compensatory damage as well as punitive damage against Abrams and Devlin (if the jury finds them responsible)."
CORRECTION: An earlier version of this story incorrectly stated that Dr. Jon Shane is an expert on K-9 policies. He is an expert on internal affairs and testified about the quality of the ACPD's internal affairs investigations.