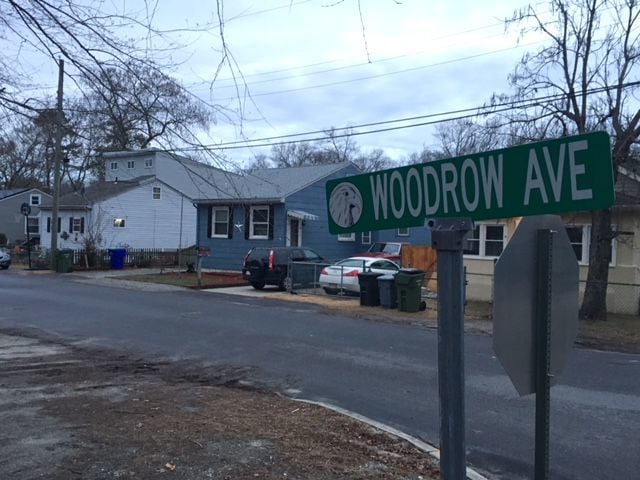 EGG HARBOR TOWNSHIP — A 16-year-old local high school student who was shot and killed Friday evening has been identified as Alejandro Gonzalez-Santos Jr., according to an obituary published Monday.
Santos, whose funeral will be held Feb. 10, was raised by his grandmother Anne May Hartman and grandfather Nelson Hartman, according to the obituary.
"Alex was only 16 years old and was loved by many people, he was working at ShopRite and had a girlfriend that he cared for very much," a GoFundMe page for his funeral costs says. "This is a very difficult thing to go (through) and to ask of people but we need help with the cost (because his death) was so unexpected."
On Monday, Egg Harbor Township Superintendent Dr. Kimberly Gruccio confirmed the two teens involved in the shooting were students in the school district. 
The Friday evening shooting on Woodrow Avenue happened in the Farmington section.
A 17-year-old, who is still unidentified, is charged with aggravated manslaughter and possession of a weapon for an unlawful purpose, police said. He was being held at Harborfields Juvenile Detention Center in Egg Harbor City, according to a statement from Atlantic County Prosecutor Damon G. Tyner.
Gruccio also said student assistance counselors and guidance counselors are prepared to embrace students who are emotionally affected and in need of any resources.
"We are aware of the fact that a tragedy like this can bring up emotions for all different reasons and students may have difficulties. We have resources to support them and their families," Gruccio said in a statement. 
An email was also sent to the high school's staff over the weekend to inform them of the student's death. A meeting was held Monday morning prior to classes and teachers were to inform students in the first block of classes.  
Neighbors on the street said they were shocked about the shooting.
Ruben Rodriguez, 13, was waiting for the bus Monday morning just down the block from where the shooting occurred. Rodriguez said he came home from a basketball game on Friday night and went into his house. 
Rodriguez said he was shaken after the shooting.
"Five minutes later I saw flashing lights outside the window," said Rodriguez, of Egg Harbor Township. 
Within minutes of returning home from her son's basketball game Friday night, Rodriguez's mother, Mercedes Sierra, saw the flashing lights of police cars and an ambulance down the block on Woodrow Avenue.
Sierra said that her son called to her to make sure she was okay. 
"It's sad. It's scary. They just moved here," Sierra said. 
Another neighbor, Gary Branca Sr., said he didn't hear any gunshots, either, and was not questioned by the police officers who descended on the home about 6:20 p.m.
A man who answered the door of the house where authorities said the shooting took place acknowledged he was a family member of one of the boys involved but declined to comment.
An autopsy Saturday determined the cause of the victim's death was a gunshot wound to the head, and the manner of death was homicide, Tyner said.
-Staff Writer Claire Lowe contributed to this report.