Weather conditions Wednesday will promote the rapid spread of any potential wildfires. As a result, a Red Flag Warning has been issued by the National Weather Service.
The warning, in effect from 10 a.m. to 9 p.m. on Wednesday, covers all of The Press' coverage region and beyond, expanding into the whole state of New Jersey. This come on the heels of the Penn State Forest Fire in Woodland Township. Now 100 percent contained, over 11,000 acres were burned. 
MANCHESTER TOWNSHIP — Black ash rained onto John Murray's front lawn Saturday as a blaze tor…
"... any fires that develop may quickly get out of control and become difficult to contain," the hazard read. In addition, sunny conditions further enhances drying, making it easier to burn.
Red Flag Warning conditions are met when humidity values drop below 25 percent, winds (gusts or sustained) rise above 25 mph and 10-hour fine fuel levels stay below 10 percent. 10-hour fuels consist of objects like leaves and debris.
Rapid spread conditions will be likely during the afternoon. During this time, northwest gusts of 30-40 mph will blow as incoming high pressure meets with Tuesday night's departing coastal storm. That high pressure filling in will bring out sunshine, which will warm the ground up and lower the humidity to between 20 to 30 percent during the afternoon. Fine fuel levels are forecasted to stay below 10 percent north of the Atlantic City Expressway. South of the Expressway, values will stay between 11 to 15 percent.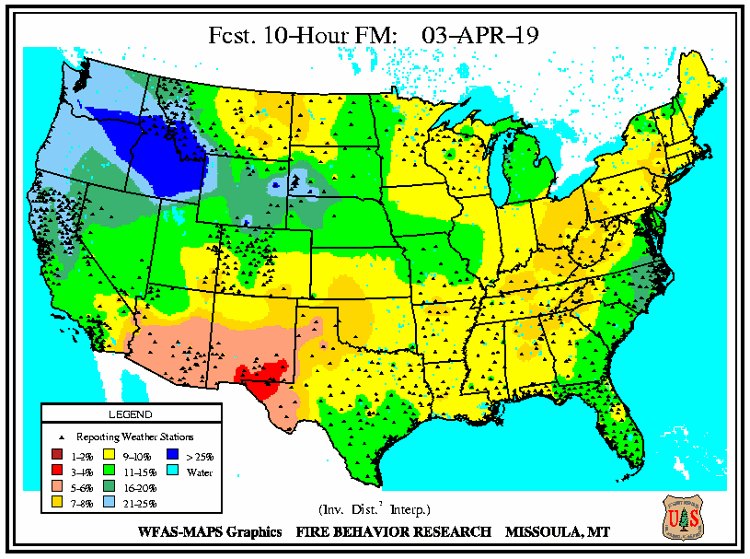 Residents can help prevent the spread of wildfire by picking up dried leaves and debris off the ground. Furthermore, limit any burning during the day.