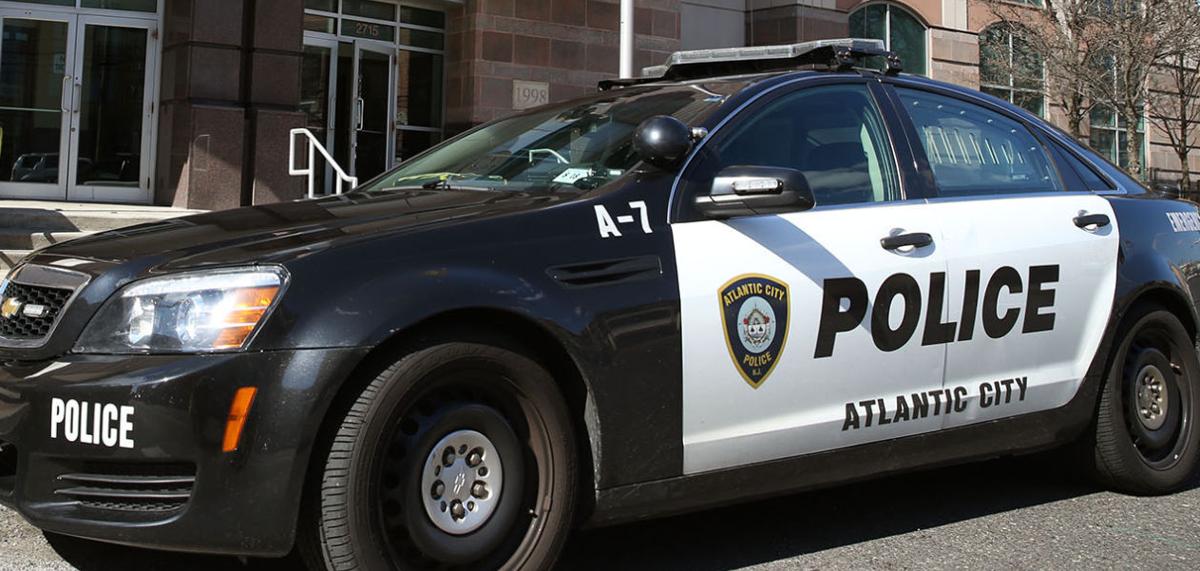 ATLANTIC CITY — Police pulled a distraught man from the ledge of the Claridge parking garage Wednesday night in a harrowing scene captured on several of the officers' body cameras.
The man, whom police did not identify, was taken to AtlantiCare Regional Medical Center's City Campus for evaluation. His status was unknown.
Police first learned of the man from Pleasantville police at 8:43 p.m., when they reported the man was suicidal and threatening to jump off a bridge.
Officers began to check locations. Soon, police had a photo of the man that he'd sent his family and determined he was on top of the Claridge hotel.
At 9:09 p.m., Officer Eric Knuttel, a member of the department's Crisis Negotiation Team, found the man sitting on a ledge at the top of the garage.
Authorities are searching for an Atlantic City man charged with murder in a 2013 fatal shooting.
Knuttel engaged him in conversation in an attempt to talk him off the ledge.
Police said the man was on a Facetime call. After about 10 minutes on the call, the man grew agitated and began walking closer to the edge. Officers moved in quick and grabbed him.
"Pull me back, pull me back!" one officer can be heard shouting.
Knuttel was aided by Sgt. John Waddell and Officers Matthew Stollenwerk, Randy Rodriguez-Marte, Irwin Sanchez and Kyle Fauvell.
ATLANTIC CITY — The two candidates vying for a one-year term as mayor of the resort squared …
"I am extremely proud of the bravery and compassion shown by Officer Knuttel and the other officers for this man who was in severe emotional distress. Their actions are indicative of the work routinely done by members of this police department," said interim Officer-in-Charge James Sarkos. "For years, the Atlantic City Police Department has taken a proactive approach when it comes to the mental health of our residents and visitors by partnering with social service organizations and providing training to our officers."
Police released video of the rescue, which contains raw language.
Anyone who needs assistance or knows someone who needs assistance can call the National Suicide Prevention Lifeline at 800-273-8255 or text TALK to 741741.