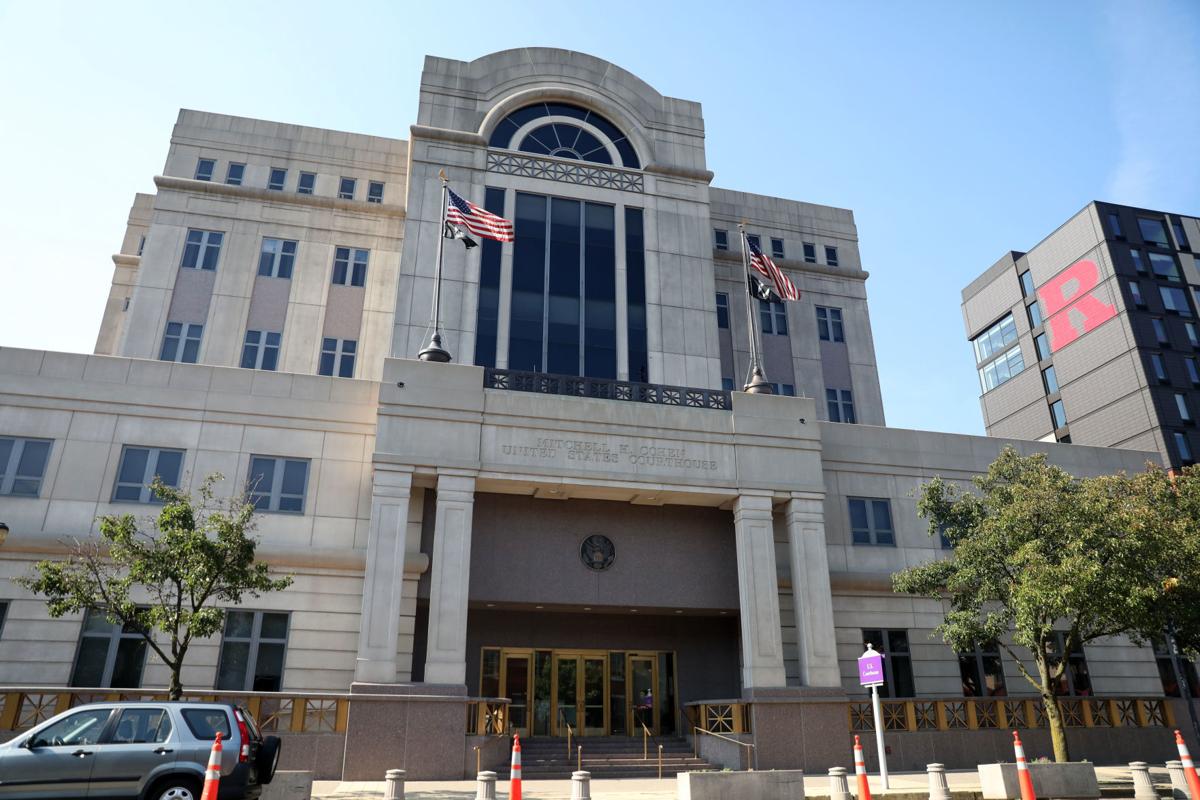 CAMDEN — A trial date has been set for the seven South Jersey co-defendants who have pleaded not guilty in an ongoing $50 million health benefits fraud scheme.
The trial, which could last eight to 10 weeks and require up to a 400-person jury pool, is scheduled to begin Sept. 21 before Judge Robert B. Kugler in U.S. District Court.
"We need to treat this as a full-time job and get it done," Kugler said, explaining the multiweek process to seat a jury, and offered to schedule the trial for four days a week from 9 a.m. to 2 p.m. without a lunch break. "Trials this long exact a toll on people; there's no question about it."
CAMDEN — Sentencings have been postponed again for the more than two dozen people who have p…
Scheduling for the case, which includes jury selection beginning Aug. 24, was worked out during a status conference Tuesday afternoon, where attorneys for the seven co-defendants appeared without their clients.
None of the attorneys, or Assistant U.S. Attorney R. David Walk Jr., who represents the government in the case, objected to the scheduling.
Those charged include Northfield residents William Hickman, 42, a pharmaceutical sales representative, and his wife, Sara, 42 a former teacher, who prosecutors allege were major figures in a local criminal organization, cheating taxpayer-funded public workers' health insurance programs in a massive prescription fraud scheme that ran from January 2015 to April 2016. Public employees, including teachers, firefighters and municipal police officers, were recruited to obtain medically unnecessary prescriptions, netting kickbacks for the conspirators, court documents show.
Five more people were implicated Thursday in a yearslong federal investigation into a multis…
More than 30 people have been charged in the case since August 2017.
Five others who have pleaded not guilty include:
Brian Pugh, 41, of Absecon, co-owner of Tony's Baltimore Grill and owner of BP Med 1 LLC
Thomas Schallus, 42, a Ventnor police officer, who was allegedly recruited by Pugh
Christopher Broccoli, 47, of West Deptford, Gloucester County, a Camden firefighter
Thomas Sher, 46, of Northfield, and John Sher, 37, of Margate. Both men are Margate firefighters and were allegedly recruited by their brother Michael Sher, another Margate firefighter. Michael Sher has already pleaded guilty in the case.
Also during the conference, Walk and the attorneys talked about the ongoing exchange of evidence. So far, status conferences have been continued twice to allow attorneys more time to go over data.
Last month, Walk gave the defense an additional 12 gigabytes of data, he said. That's on top of the 28 gigabytes of data with more than 110,000 documents and more than 500,000 pages that have already been exchanged.
The next status conference was scheduled for 3 p.m. March 25 to go over jury questionnaires, as well as details of the preliminary jury charge.