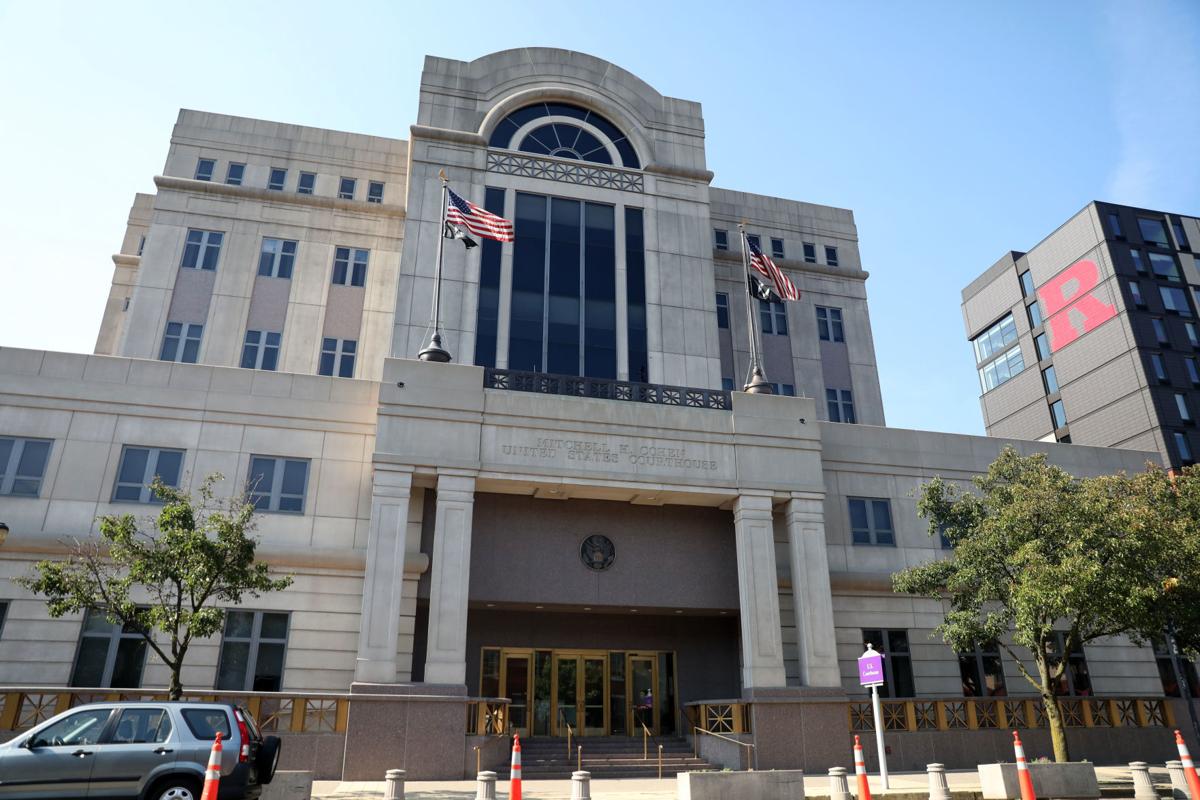 CAMDEN — Sentencings have been postponed again — this time to next year — for the more than two dozen people who have pleaded guilty as part of a more than $50 million health care benefits fraud scheme.
Originally scheduled for Monday and Tuesday of next week, the majority of the sentencings were moved to April before federal Judge Robert B. Kugler, court records show.
Given that it's a complex federal case involving a large number of co-defendants, some of the defendants' attorneys previously said postponements are not at all unusual.
The case is centered on a massive prescription fraud scheme between January 2015 and April 2016 that involved the recruitment of public employees, including teachers, firefighters and police officers, to obtain medically unnecessary prescriptions, netting kickbacks for the conspirators, court documents show.
More than 30 people have been charged in the case since August 2017, and three defendants have been sentenced so far.
CAMDEN — Two Marmora residents were sentenced Tuesday for defrauding New Jersey state health…
In August, Kristie Masucci, 37, of the Cedar Run section of Stafford Township, became the first person sentenced in the case. Masucci received two years in federal prison with three years' probation and was ordered to pay about $1.8 million in restitution.
Since then, Richard McAllister, 45, a former Pleasantville public school teacher, and James Wildman, 46, a former Ocean City school system maintenance worker, were sentenced to 37 months and 46 months in prison, respectively.
An in-person status conference has been scheduled for Dec. 15 for five South Jersey co-defendants who have pleaded not guilty in the case.
Northfield pharmaceutical sales representative William Hickman, 43, and his wife, Sarah, 43, also were charged in the case and had previously pleaded not guilty. However, William Hickman pleaded guilty in June to conspiracy to commit fraud and money laundering. As part of Hickman's plea agreement, charges against Sarah Hickman will be dropped after debts are repaid. He is slated to be sentenced April 20.
CAMDEN — A status conference for the five South Jersey co-defendants who have pleaded not gu…
Those yet to be sentenced include Robert Bessey, a gym floor installer from Philadelphia; pharmaceutical broker Steve Urbanski; former Atlantic City firefighter Michael Pepper; Dr. John Gaffney; commercial construction estimator Timothy Frazier; Pleasantville guidance counselor Michael Pilate; and pharmaceutical representatives Matthew Tedesco, Thomas Hodnett, Judd Holt, George Gavras, Richard Zappala, Michael Neopolitan and Andrew Gerstel. They are scheduled for sentencing April 19.
Scheduled for sentencing April 20 are Middle Township teacher Shawn Sypherd; Nicholas Tedesco, a retail director for a candy company; Michael J. Sher, a retired Margate firefighter; industrial salesman William Hunter; pharmaceutical representatives Tara LaMonaca and Mark Bruno; Robert Madonna, a former Margate mortgage consultant; and Ventnor firefighters Edward and Corey Sutor.
Contact: 609-272-7241
Twitter @ACPressMollyB