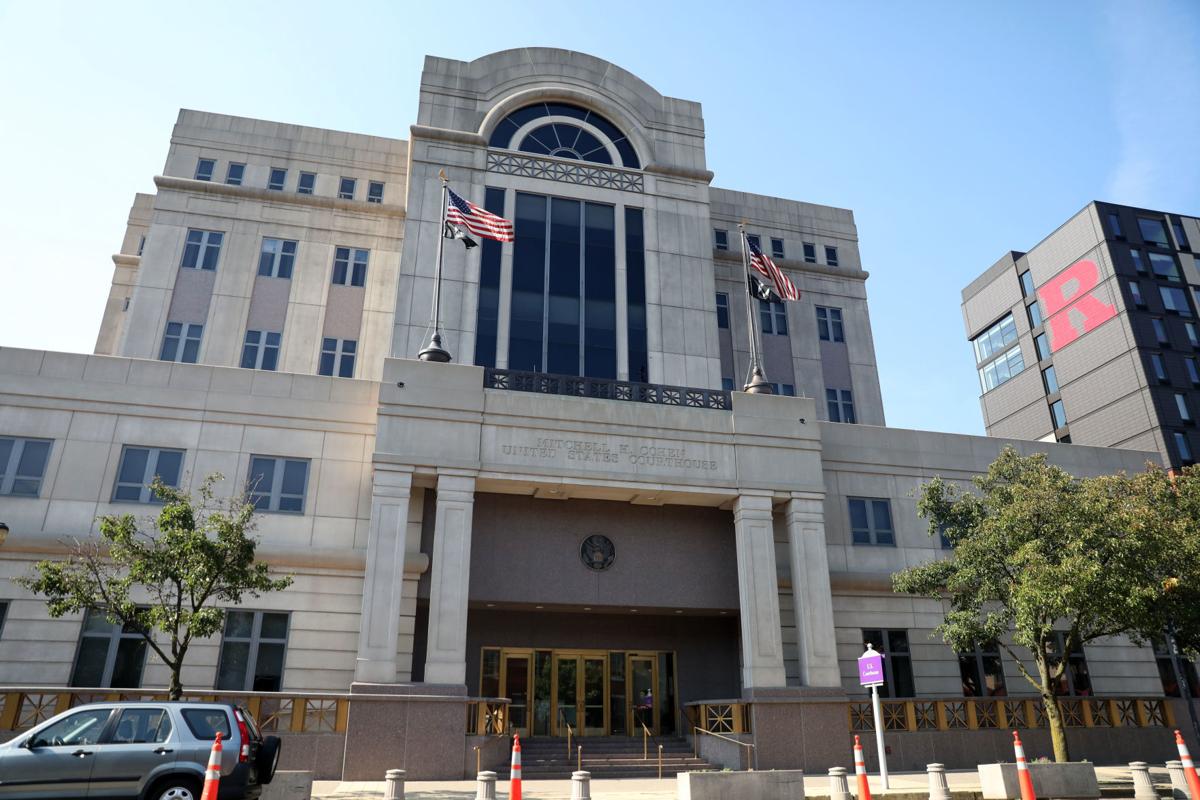 CAMDEN — Sentencings have been postponed again for the more than two dozen people who have pleaded guilty as part of a more than $50 million health care benefits fraud scheme.
Originally scheduled for Wednesday and Thursday, the sentencings were moved to March 11 and 12 in federal court before Judge Robert B. Kugler, court records show.
The case is centered on a massive prescription fraud scheme between January 2015 and April 2016 that involved the recruitment of public employees, including teachers, firefighters and municipal police officers, to obtain medically unnecessary prescriptions, netting kickbacks for the conspirators, court documents show. More than 30 people have been charged in the case since August 2017, with new charges announced as recently as last month and only one defendant sentenced so far.
CAMDEN — The first of more than 20 people who have pleaded guilty for their involvement in a…
In August, Kristie Masucci, 37, of the Cedar Run section of Stafford Township, became the first person to be sentenced in the case. Masucci received two years in federal prison with three years' probation, and was ordered to pay about $1.8 million in restitution.
A status conference is scheduled for Nov. 26 for the group of seven South Jersey co-defendants who have pleaded not guilty in the case, including Northfield residents William and Sara Hickman, who prosecutors allege were major figures in the pyramid of fraud.
Two years ago, William Hickman, a dedicated volunteer in Northfield youth baseball, took a s…
William Hickman, 42, a pharmaceutical sales representative, wife Sara Hickman, 42, a former charter school teacher, and five others are charged with conspiracy to commit health care and wire fraud. Conviction of those charges carries a maximum of 20 years in prison.
In addition to the Hickmans, those who have pleaded not guilty include Christopher Broccoli, 47, of West Deptford, Gloucester County, a Camden firefighter; Brian Pugh, 41, of Absecon, co-owner of Tony's Baltimore Grill and owner of BP Med 1 LLC; Thomas Schallus, 42, a Ventnor police officer; and brothers Thomas Sher, 46, of Northfield, and John Sher, 37, of Margate, both Margate firefighters.
At a status conference in September, attorneys for the co-defendants were granted a second, 90-day continuance to review evidence in the case, which includes about 500,000 documents.
CAMDEN — For the second time, attorneys in the ongoing pharmaceutical fraud case have asked …
Last month, five more people were charged in the multistate scheme, four pleading not guilty.
Jason Chacker, 36, of Feasterville, Pennsylvania, a physician's assistant who practiced in Mercer County, pleaded guilty to conspiracy to commit health care fraud. His sentencing is scheduled for 9:30 a.m. Feb. 5.
Five more people were implicated Thursday in a yearslong federal investigation into a multis…
Others yet to be sentenced include former Atlantic City firefighter Michael Pepper; Dr. John Gaffney; pharmaceutical broker Steve Urbanski; pharmaceutical representatives Matthew Tedesco, Thomas Hodnett, Judd Holt, Richard Zappala, Michael Neopolitan, Andrew Gerstel and George Gavras; and Robert Bessey, a gym floor installer from Philadelphia. They are scheduled for sentencing March 11.
Scheduled for sentencing March 12 are Pleasantville High School teacher Richard "Erick" McAllister, commercial construction estimator Timothy Frazier; industrial salesman William Hunter; Pleasantville guidance counselor Michael Pilate; Middle Township teacher Shawn Sypherd; Nicholas Tedesco, a retail director for a candy company; Michael J. Sher, a retired Margate firefighter; pharmaceutical representative Tara LaMonaca; Robert Madonna, a former Margate mortgage consultant; Ventnor firefighters Edward and Corey Sutor; and Ocean City school maintenance worker James Wildman.
Contact: 609-272-7241
Twitter @ACPressMollyB
Be the first to know
Get local news delivered to your inbox!