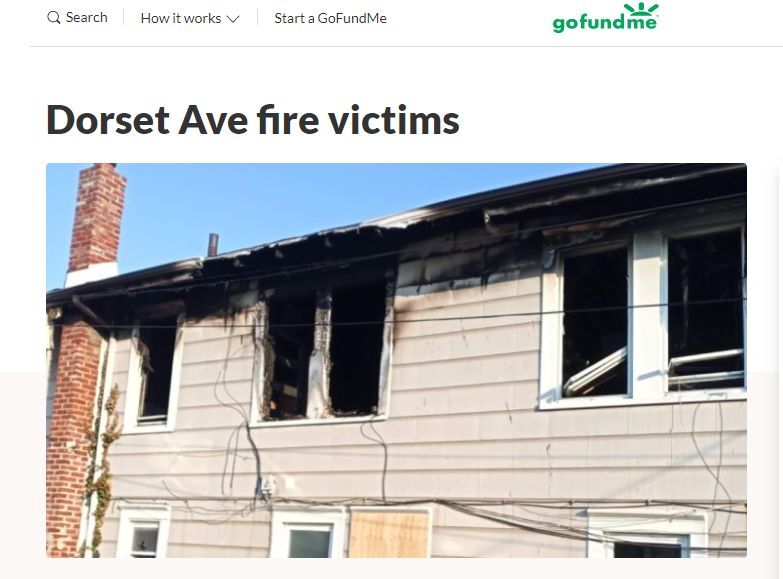 VENTNOR — An online fundraiser has raised more than $500 so far for those affected by a fire that destroyed the second floor of a North Dorset Avenue building last week, routing three men from their homes.
The GoFundMe, titled "Dorset Ave fire victims," had raised $515 of its $4,000 goal as of 2 p.m. Tuesday, according to the campaign.
A 59-year-old city resident, Bill Miller, has lived in the second-floor apartment for more than two decades, according to the fundraiser's description. Bruce Berry, 57, lived in the first-floor apartment with his 83-year-old father.
"(Miller's) home for most of his adult life has sustained total fire damage," according to the site. "This is doubly tragic as Mr. Miller should be celebrating finally be(ing) able to return to work in the casino hospitality field after months of unemployment due to COVID-19."
VENTNOR — A structure fire Wednesday night resulted in substantial damage to the second floo…
Berry and his father, who was not named in the fundraiser, have lived in the apartment for only a few months after the home he was previously renting was sold at the start of the pandemic, according to the site.
At 10:55 p.m. Sept. 2, firefighters responded to the 100 block of North Dorset Avenue for a fire, fire Chief Michael Cahill said. The occupants were able to escape, but the second floor was destroyed.
The first floor of the building, which has a commercial business in the front and an apartment in the back, sustained water damage, Cahill said. The second floor, which is just apartments, may be torn down.
The cause of the fire is under investigation.
"Bill and Bruce have seen great support from their friends and community in the last few days," according to the GoFundMe page. "While everyone is safe and in temporary housing, they still have a mountain to climb ahead of them. Any contribution to this fund will be split evenly between both men in hopes that any little bit can help them begin to rebuild their lives."
Contact: 609-272-7241
Twitter @ACPressMollyB