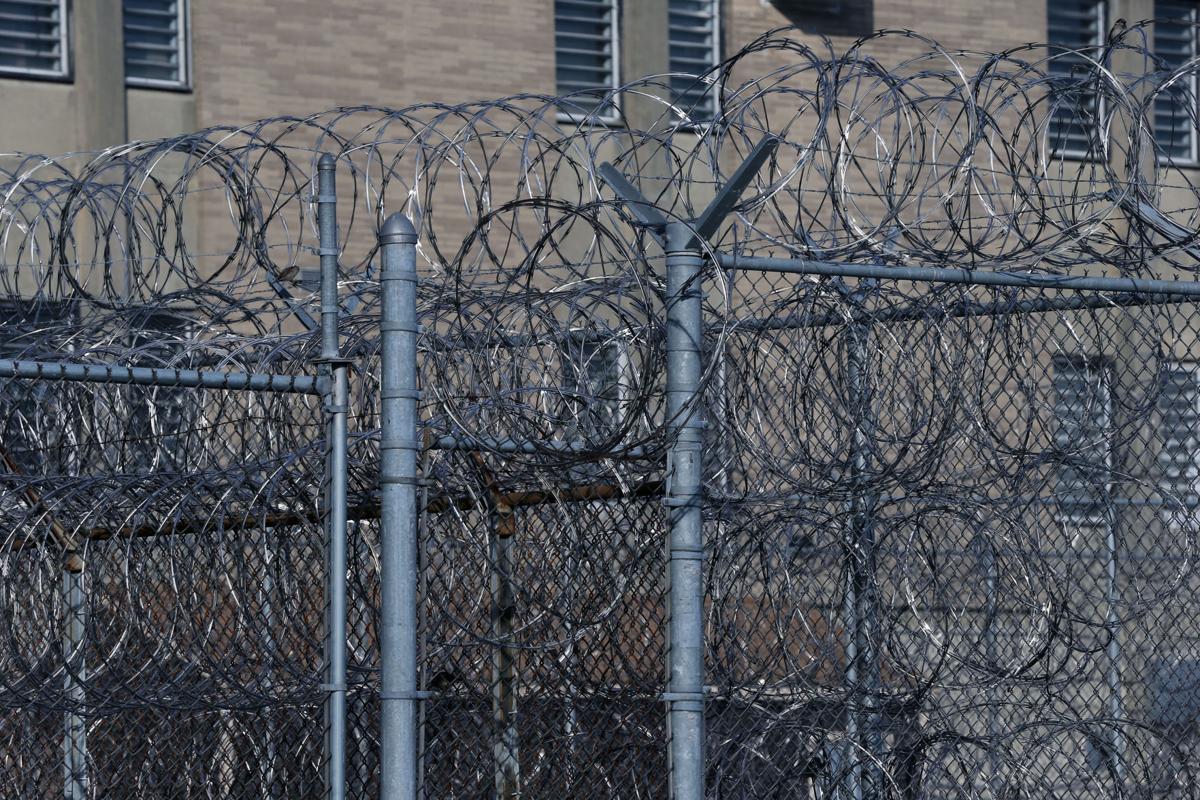 BRIDGETON — After scrapping plans for a new $65 million jail, Cumberland County officials plan to close the current facility, sending inmates to be housed in other counties and putting corrections officers out of work.
However, while officials call it a cost-cutting measure brought on by the COVID-19 pandemic and criminal justice reform, one freeholder called it a "nonstarter," and the president of the officer's union called for an impact study and more transparency for residents to contribute their input to the decision.
"Our preliminary comparison between the cost to build and operate a new facility versus entering into a direct services contract indicates that the county stands to save an estimated $8 (million) to $10 million in the first year and millions of dollars of savings per year thereafter," county Freeholder Director Joseph Derella said in a news release. "With savings of this magnitude, we are anticipating no increase to the county tax levy for the next three years."
Freeholder Jack Surrency called it "just a bad proposal."
"Defunding corrections will result in more than 10% of county employees losing their jobs, wiping out correctional police officers completely, negatively impacting their families and our local economy," Surrency said in a statement. "That's a nonstarter for me. And a misunderstanding of the Black Lives Matter movement."
BRIDGETON — Two Cumberland County freeholders said Friday the board is reconsidering a $65 m…
Officials have "determined that there is ample available space" in adjacent counties for inmates, Derella said, but did not identify the counties.
Derella, along with Deputy Director Darlene Barber, said in a statement last month that the board was thinking of putting a community center in the spot previously slated for the new jail, near South Woods State Prison on South Burlington Road.
The new jail was scheduled to open this year — after more than two years of planning and construction — holding up to 398 inmates.
The plan was to demolish the current jail, adjacent to the courthouse on West Broad Street, once work was complete. Officials have previously said that the current facility is "obsolete" and must be replaced.
BRIDGETON — Three Cumberland County officials have alleged in a civil lawsuit filed last wee…
"When we started to see our jail population drop and hear leaders from across the political spectrum talk about criminal justice reform initiatives, we knew we had to take a pause and make sure a new correctional facility is in the best interest of the taxpayers of Cumberland County," Derella said. "Prior to COVID-19, there were a number of bipartisan proposals to address bail and sentencing disparities that are gaining even more attention in light of recent unrest. It would be irresponsible to ignore these trends.
"We have no interest in defunding law enforcement in our county, but we also have no interest in asking county taxpayers to fund a half-empty correctional facility," he said.
Victor Bermudez, president of PBA 231, the local that represents officers at the jail, said there has been a lack of transparency from the Freeholder Board, but the union saw the jail's closing coming and both inmates and staff will suffer as a result.
"PBA Local 231 has anticipated the closing for a while, following trends of discounting shared services with Gloucester to house inmates in January, attrition of officers by not hiring for two years and the lack of progress of building a phantom jail from 2017 to the present," Bermudez said. "Inmates will face difficult challenges of displacement, which places commuting burdens on their families and poses challenges to the judicial processes legally afforded to them with time constraints while being bidded out to other counties for profit on (Warden Richard Smith's) watch."
Bermudez said an impact study should be completed, as well as an investigation into the money bonded already for the new jail project "before any major decisions are made with the utmost transparency open for public examination and comment."
Bermudez, who was previously on paid suspension pending termination from the facility after officials alleged he violated an inmate's health privacy rights in April, is currently considered "removed from office," according to his attorney, Arthur J. Murray.
His firing was effective July 1 after allegedly getting involved in a Paterson mayoral campaign while transporting an inmate, but his attorneys have said they plan to appeal.
Freeholder George Castellini, liaison to the county Finance Committee, said it's "about tax dollars and doing our job."
"I am extremely concerned for the well-being of the men, women and families of our correctional department employees, but we have to address the 150,000 plus citizens of our county who expect us to do our job," Castellini said. "This is a difficult decision, but our county government is reacting to an unprecedented series of events, while our residents and businesses are facing devastating financial hardships. We have an obligation to all of our taxpayers to make fiscally responsible decisions now before we reach a point of no return on the jail construction."
BRIDGETON — When inmates at the Cumberland County jail complain of symptoms related to COVID…
Derella said officials are in active discussions with police chiefs from the county's three cities — Bridgeton, Millville and Vineland — as well as judiciary and other law enforcement officials and the union.
State law requires the filing of a "lay off" plan for employees who will be affected by the jail closing, Derella noted.
Barber said that the county "is making every effort to help displaced staff find employment."
"The evaluation process includes determining what assistance the county can provide to those whose employment will be impacted by housing detainees in another county's facility, including identifying opportunities for employment in other correctional facilities, several of which currently have substantial numbers of unfilled positions," Barber said. "Although our staffing needs will be reduced, we will still need officers and support personnel for a variety of duties related to staffing a holding center and transporting detainees to and from court appearances not conducted by video conference."
Cumberland County Prosecutor Jennifer Webb-McRae doesn't let her 22-year-old son walk down t…
As for the new jail, for which footings and foundation on part of the building have already been completed, proposals for what the site might be repurposed for are coming in.
"The ideas are coming in fast, so much so that we will be looking to create a committee in the near future to review and recommend proposals to the Freeholder Board." Derella said. "I am confident that we will find a cost effective and beneficial use for the jail site, but most importantly, I am confident that this exhaustive review process will lead us to a decision that is in the best interest of the taxpayers of Cumberland County."
Contact: 609-272-7241
Twitter @ACPressMollyB