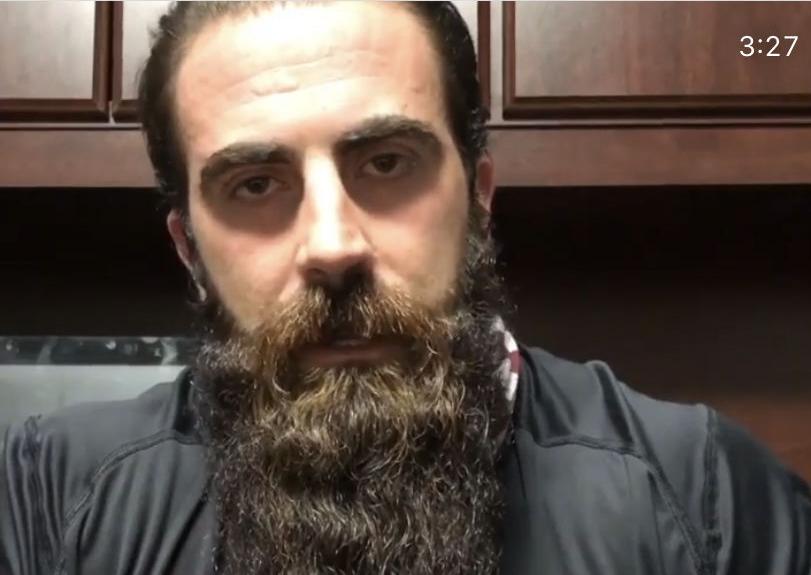 The co-owner of a Camden County gym that has defied state officials and reopened his business amid the COVID-19 pandemic has spoken out about a 2007 fatal crash that left a Galloway Township man dead.
Ian Smith, co-owner of Atilis Gym in Bellmawr, posted a video on Instagram on Wednesday morning detailing the crash that killed 19-year-old Kevin Ade, saying his past has nothing to do with the gym's reopening.
"Over the past few days, there has been a lot of posting about a tragedy in the past that I was the cause of," Smith said. "And there is justifiably a great deal of hatred and resentment toward me."
The gym has been issued summonses the past two days after reopening in violation of Gov. Phil Murphy's mandate that nonessential businesses remain shuttered to mitigate the spread of the new coronavirus. The gym opened for a third day Wednesday.
Smith said in the video he's been public about the fatal accident and accepts full responsibility, adding "for anybody out there who hates me, I think you are completely justified in doing so."
But he wanted to "set the details straight," he said in the video, recounting how in April 2007 he woke up after a night of drinking in his dorm room, got in his car "and moments later, I was the sole cause of a motor vehicle accident that took the life of a young man named Kevin."
Smith was 20 at the time, he said, and claims he had no idea alcohol was present in his system.
On April 28, 2007, Ade was heading south on Vienna Avenue when Smith, traveling west on Liebig, failed to stop at a stop sign and slammed into the driver's side door of Ade's car, according to Press archives. The impact rolled Ade's car onto its side and pushed it until the roof hit a tree.
Ade was pronounced dead at the scene, and an autopsy determined he died from multiple traumatic injuries.
A Lower Township police officer was insulted Saturday during a dispute with the owner of a m…
Smith was sentenced in June 2008 to 5½ years in prison after pleading guilty to vehicular homicide, according to court records.
"My actions caused the death of a young man and broke the hearts of an entire community," Smith said. "And that's something that they'll never fully ever recover from, and there's nothing that I can do other than try to live a good life and give back and promote as much love and positivity in the world as I can."
The gym's reopening has little to do with himself as an individual, he said, but instead is focused on "standing up for our Constitutional rights. We're standing up for struggling small businesses and individuals all over the world, and that's not going to change."
"We believe in our hearts that what we are doing is right, for the greater good," Smith said. "So we're going to continue to move forward with the understanding that not everybody will agree with us and some people may look at what I've done in the past and never forgive me for it. But what we stand for today is far greater than me."
Contact: 609-272-7241
Twitter @ACPressMollyB