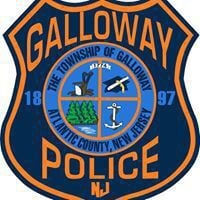 GALLOWAY TOWNSHIP — A vehicle search Tuesday led to the discovery of three pounds of marijuana and the arrest of a Mullica Township man, police said Wednesday.
Daegan S. Leithmann, 18, was charged with two counts of distribution of a controlled dangerous substance, two counts of possession of CDS and possession of drug paraphernalia.
K-9 Sgt. 1st Class Scott Winneberger had his K-9 partner, Rocky, conducted an exterior search of Leithmann's vehicle during a traffic stop at 5:14 p.m. at Cologne Avenue and Aloe Street, police said in a news release. Winneberger seized three pounds of marijuana, 26 jars of THC wax, drug paraphernalia, packaging materials and $2,500.
Leithmann was released on a summons pending court.
Contact: 609-272-7210
Twitter @ACPressAustin
Be the first to know
Get local news delivered to your inbox!