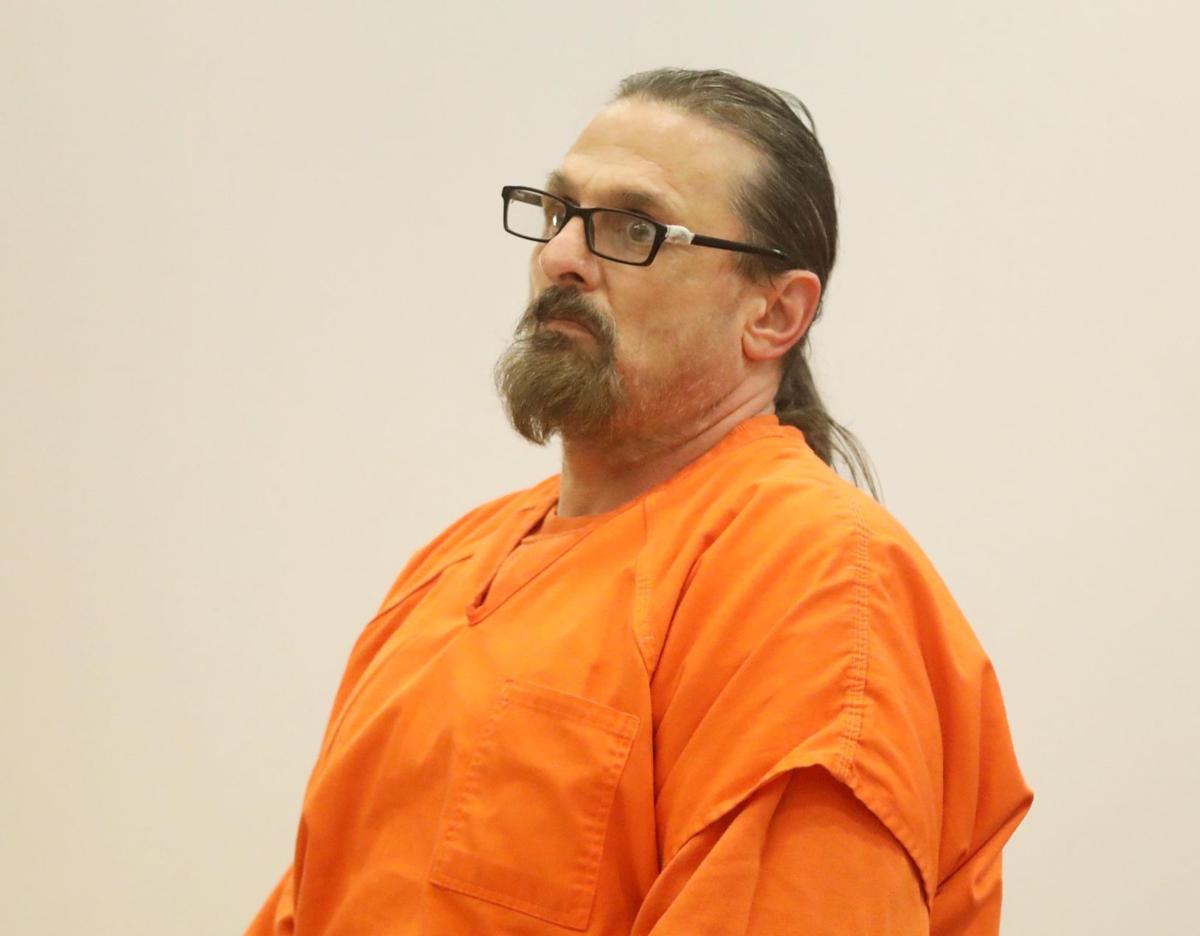 MAYS LANDING — An Egg Harbor Township man charged in a drug ring operated out of Dr. James Kauffman's medical practice pleaded down to a lesser offense Friday.
Paul Pagano, 52, was the last seven co-defendants indicted in April on charges of racketeering, distribution of drugs and conspiracy to distribute drugs that were linked from the drug ring to the 2012 murder of veterans advocate and radio personality April Kauffman.
Pagano was the only one who was not convicted or had taken a plea deal.
After a pretrial conference Friday before Judge Bernard E. DeLury in Atlantic County Superior Court, Pagano's first-degree crimes were dropped down to disorderly conduct, according to Pagano's attorney, Charles Peruto Jr.
Pagano received no loss of his driver's license, no fine, no sentencing to jail or prison, no probation and no mandatory Alcoholics Anonymous or Narcotics Anonymous meeting attendance, Peruto said.
"He (Pagano) was elated. He did not believe me," Peruto said.
This was the last opportunity for Pagano to plead to a lesser charge before his trial was scheduled to start in June, Peruto said.
"He got a better deal without cooperation than all those who cooperated," Peruto said. "Paul will have a better year this year than he did last year."
MAYS LANDING — The last co-defendant charged in the alleged opioid ring run out of Dr. James…
Peruto had argued in court that Pagano had "retired" from the Pagans outlaw motorcycle gang in Atlantic County several years ago and didn't help Kauffman sell prescription opioids.
Peruto had also said in court there was little evidence that Pagano did anything with drugs other than obtain and use them.
DeLury said previously that most of the evidence against Pagano appeared to be "inferential and circumstantial."
Pagano did not testify during the trial of Ferdinand "Freddy" Augello, 62, of Upper Township, who was found guilty in October of April Kauffman's murder, the conspiracy to murder her husband, James Kauffman, and leading a drug ring. Augello was sentenced to life plus 30 years in prison in December.
James Kauffman was found hanged in his jail cell in January 2018.
Besides Pagano, the other co-defendants charged with racketeering, distribution of drugs and conspiracy to distribute drugs were Cheryl Pizza, 37, of Murrells Inlet, South Carolina; Tabitha Chapman, 35, of Absecon; Beverly Augello, 48, of Summerland Key, Florida; Glenn Seeler, 38, of Sanford, North Carolina; and Joseph Mulholland, 52, of the Villas section of Lower Township.
Pizza pleaded guilty in July to third-degree conspiracy to possess a controlled dangerous substance. She was given a three-year suspended sentence Dec. 6, meaning if she is arrested again in the next three years, a judge can send her directly to prison.
Chapman, Beverly Augello, Seeler and Mulholland also took deals from the state in exchange for their testimony against Augello, but they are still waiting to be sentenced.