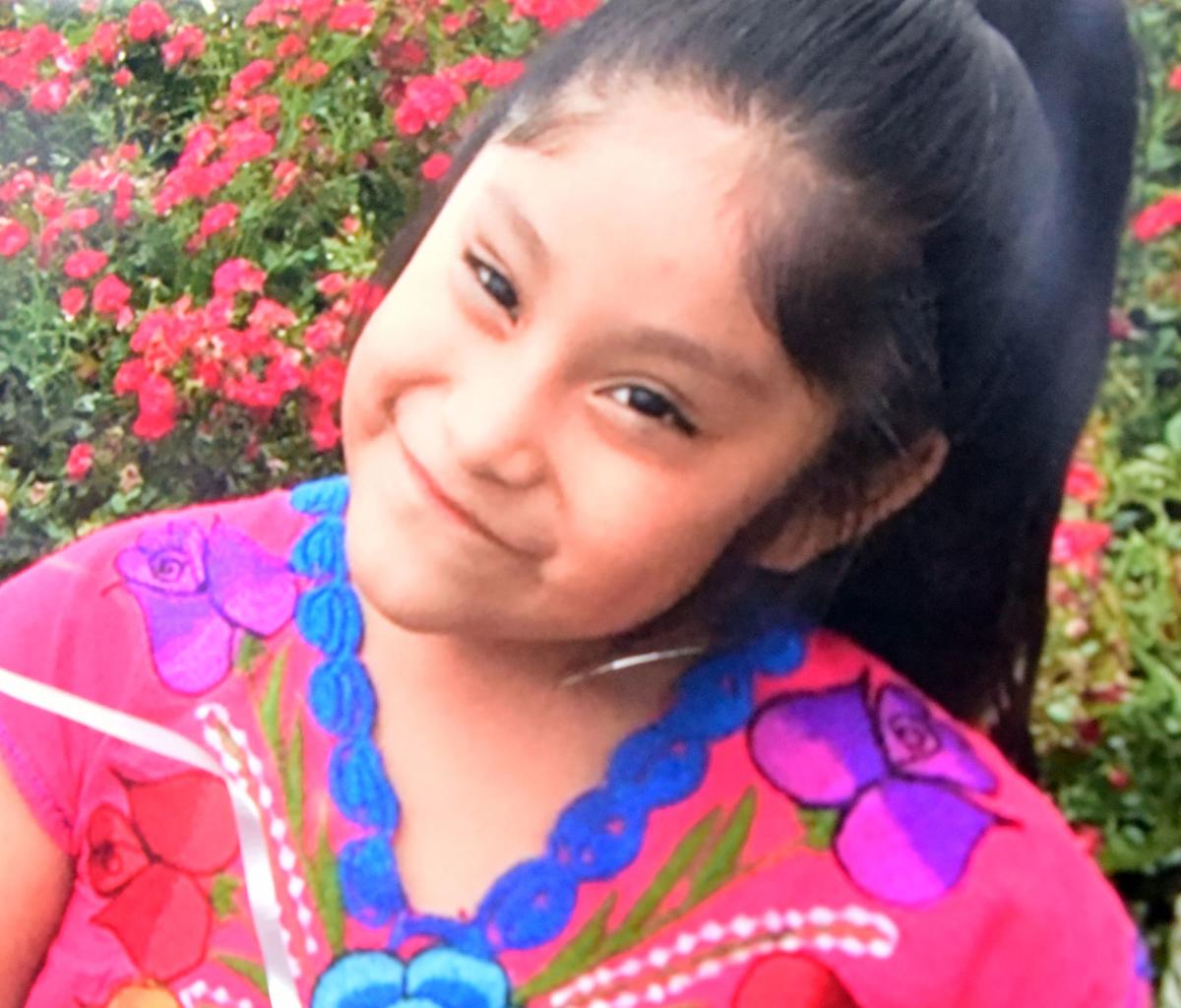 "First I thought that she was playing hide-and-seek," Noema Alavez Perez told Dr. Phil about the moments after her 5-year-old daughter went missing from a Bridgeton park. "I didn't want to believe that somebody took her."
In an episode of the "Dr. Phil" show televised Friday afternoon, Alavez Perez spoke about the Sept. 16 disappearance of her daughter, Dulce Maria Alavez, from City Park and the investigation that followed.
BRIDGETON — Family and volunteers helping the family of Dulce Maria Alavez say a fresh searc…
"I just couldn't believe what was happening," she said. "It was unreal."
Police said the girl may have been taken by a man who led her away from the playground where she was playing with her 3-year-old brother. Alavez Perez, 19, was sitting in her car with an 8-year-old relative when she lost sight of her children.
"What we want to do is find this child," Dr. Phil McGraw said. "This child's life and safety needs to override everything else, and let us find this child."
Alavez Perez, along with family spokesperson Jackie Rodriguez, appeared on the show to talk to Dr. Phil about how Dulce went missing and theories about what happened.
When Dr. Phil pressed her, Alavez Perez said a Hispanic man who had tried to date her and had met Dulce might be responsible for her daughter's disappearance.
BRIDGETON — The 8-year-old aunt of missing Dulce Maria Alavez held up a red-orange sign Wedn…
Cumberland County Prosecutor Jennifer Webb-McRae confirmed Friday the investigation is ongoing and active and that the FBI and State Police are still in the county working with the Prosecutor's Office and city police, but that she could not comment on details of the investigation.
Rodriguez has not returned a request for comment.
Dr. Phil asked Alavez Perez if police suspected her in Dulce's disappearance, which she answered affirmatively.
"I don't know why I don't cry in front of people," she said. "I'm not sure why — just when I'm by myself. I don't even cry in front of my parents."
She had to take a polygraph test, she said, during which officials asked her if she set up her daughter's kidnapping or if she sold her daughter. She said she did neither but never received the results of the test.
BRIDGETON — Nearly a month after 5-year-old Dulce Maria Alavez went missing, the Cumberland …
During Dr. Phil's interview with Rodriguez, she said she believes Alavez Perez knows more about her daughter's disappearance than she is letting on.
"I've worked, sadly, with a lot of parents of children that have been abducted," Dr. Phil said. "I have never worked with a mother that has been as emotionally flat about a missing child as Noema."
Both agreed Alavez Perez "has not done something evil to her daughter."
"She seems too calm," Rodriguez said. "I feel like she knows that that child is OK. She's missing her, but I feel like she knows she's OK."
There is a $52,000 reward for information leading to Dulce's whereabouts.
In one clip, Dr. Phil even offers to increase the reward to $75,000, if law enforcement say it's OK.
Anyone with information can call Bridgeton police at 856-451-0033 or the FBI at 800-CALL-FBI, or text information to tip411 with the word "Bridgeton."
Contact: 609-272-7241
Twitter @ACPressMollyB
Be the first to know
Get local news delivered to your inbox!